Whether you're staying with a good friend for the weekend or you simply want to say "Thanks for hosting this dinner party," a hostess (or host) gift is a great way to show appreciation. It can be as simple as arriving with a gourmet chocolate bar, a bottle of wine, or a vase of blooms. But if you're looking for a way to go above and beyond, this post is for you! [from Jonathan Adler]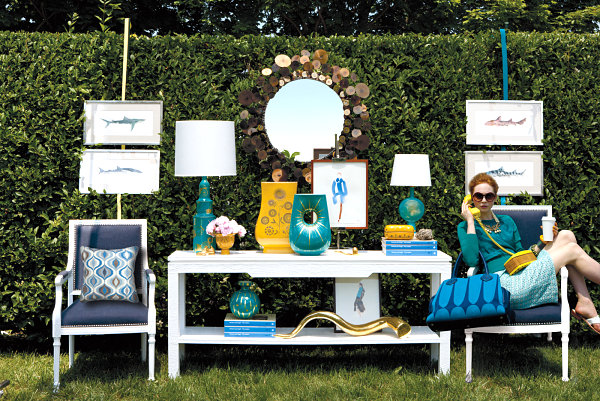 We've broken down today's post into two sections: gifts for foodies and gifts of the decorative nature. There are benefits to each option. For example, a consumable is perfect for the foodie host who doesn't like clutter. There's no obligation to display your gift on a shelf for eternity, and if it's really tasty, it won't last long! Yet a decorative gift is a true keepsake. Every time the recipient views this item, he or she will think of you. The bottom line: Know your host or hostess. Perhaps some of the items below will be a good fit…
Hostess Gifts for Foodies
If your host is a foodie, don't hesitate to gift him or her with a delectable treat, or an item that can be used to prepare food. These Christopher Norman Chocolate Cherries from Williams-Sonoma consist of 25 pieces. Glacéed Amarena cherries are double dipped in dark chocolate for a sweet yet tart finished product: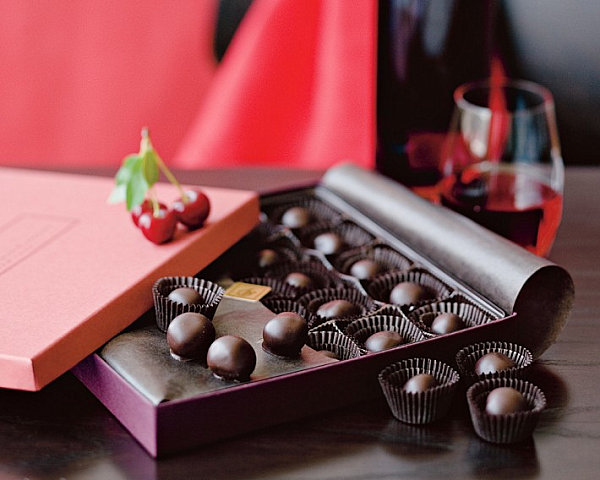 There's nothing like a sampling of gourmet goodies, especially an ombre-style one at that! This Taste of Vermont Syrup Sampler from Crate & Barrel includes all four retail grades of Vermont maple syrup, shipped in a simple yet chic giftable crate…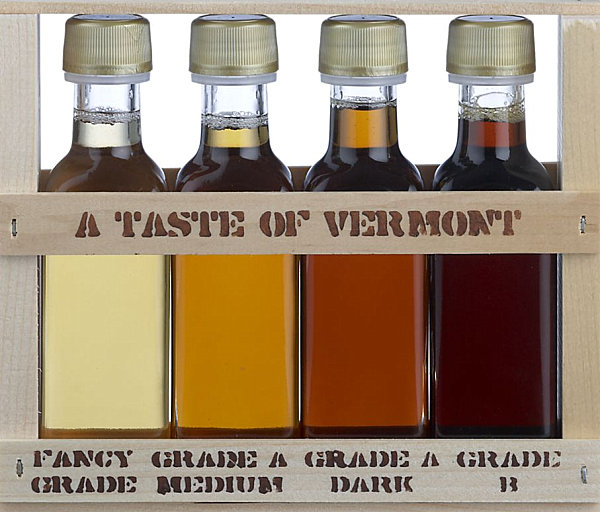 From consumables to food preparation… It's hard to go wrong with a foodie book, such as the delightful selections below from Anthropologie.  Each one explores a specific area of entertaining or food, giving your host a glimpse into a heavenly niche (and possibly a new obsession). Below we see Small Gatherings by Jessica Strand, Craft Cocktails by Brian Van Flandern, and Cheese Obsession by Georgeanne Brennan:

For a gift that's purely fun, check out these What To Cook? Dice from Twine. They put the whimsy back in food preparation! Roll the dice and see if the combo you land on inspires your next meal. These handmade treasures feature all the basics, from meat and grains to herbs and seasonings…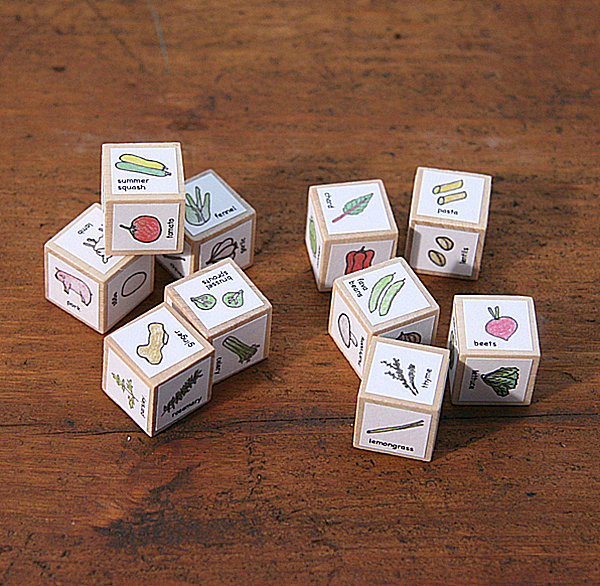 I'm a wee bit obsessed with this Himalayan Salt Plate from Williams-Sonoma. Sourced from natural salt deposits found in the Himalayas, this item adds delicious flavor to a range of foods, from seafood to cheeses. Plus, you can heat it on the grill or chill it in the fridge for optimal food preparation!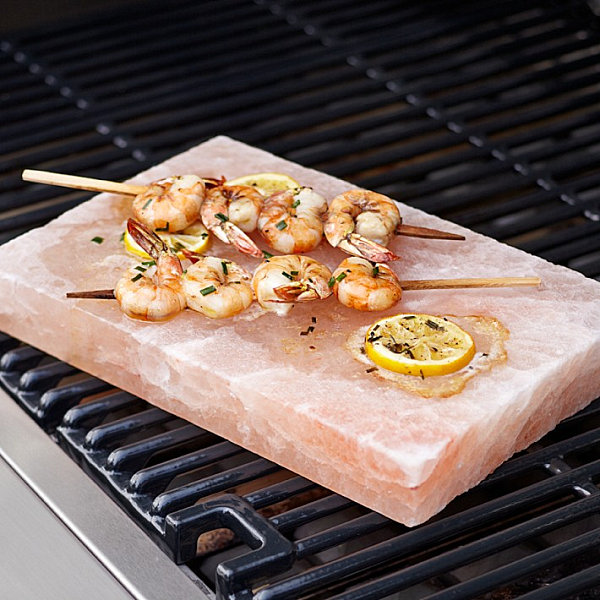 Our next piece combines classic marble with an edgy hand-etched chevron pattern. Love the elegant-meets-tribal look! Say hello to the Grey Marble Server from CB2, perfect for cheese, fruit, sushi and more: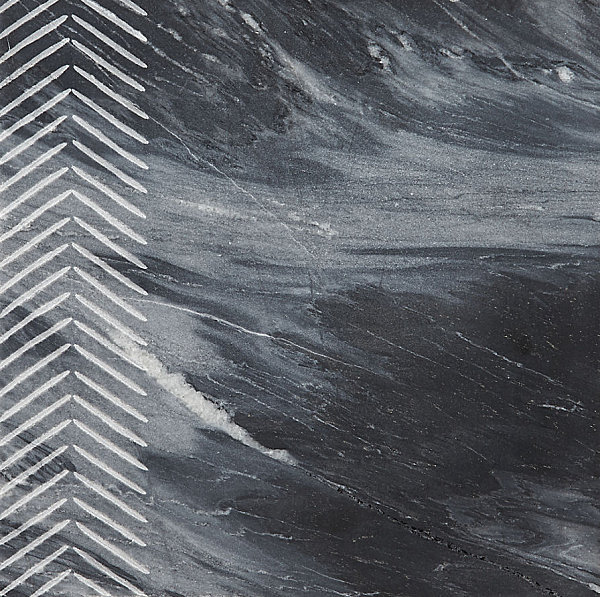 Back in July, we featured a post on the fall collections that were beginning to hit major retailers. One of our favorite trends: the use of bright primary colors. These Wud Walnut Platters from CB2 are at the center of this trend. From furniture designer David Rasmussen, the pieces are crafted of black walnut and feature a colorful border: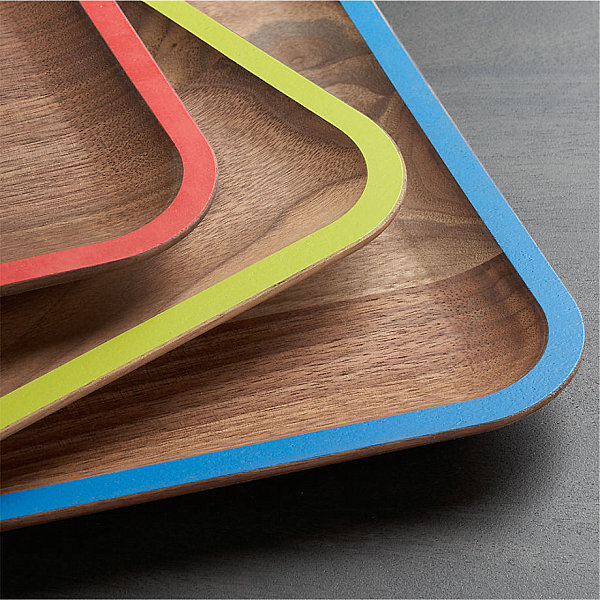 The great thing about these Tilt Bowls from Crate & Barrel is their versatility. Use them to serve snacks, hold candles, or display a floating bloom. Plus, three sizes mean more options to fit your budget!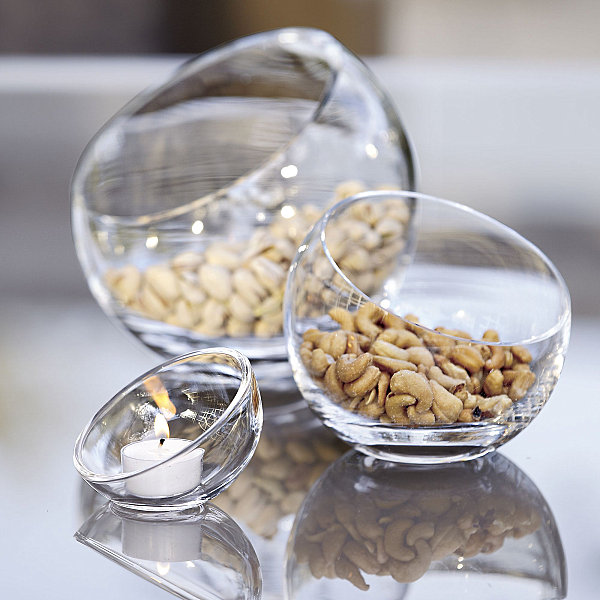 Got a cake plate? Your hostess might, but you can always introduce an unusual color into her collection. This Pressed Glass Cake Plate from Rejuvenation is made using original 1930s molds. We're loving this dark shade, but also note that the piece comes in jadite (for a touch of mint green), as well as crystal and milk glass…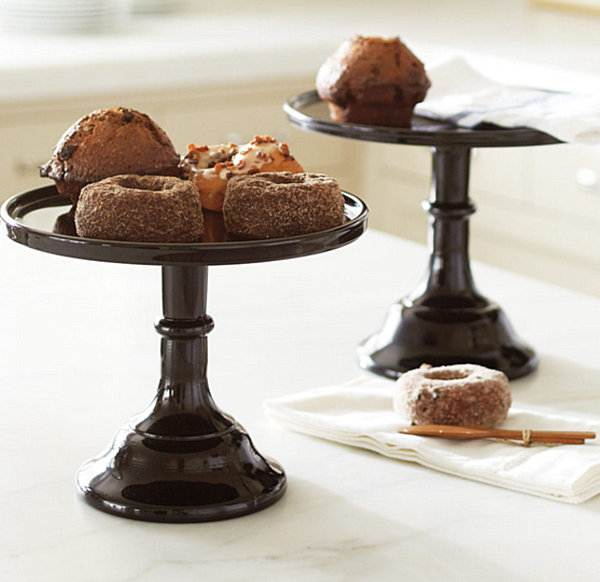 There's something simple and chic about this Vintage Wood Chip & Dip from Pottery Barn, inspired by a found object at a Napa flea market. It has a worn look, yet a clean-lined feel as well. Add the fact that it's crafted from sustainably harvested mango wood, and you have a gift that's as eco-friendly as it is stylish: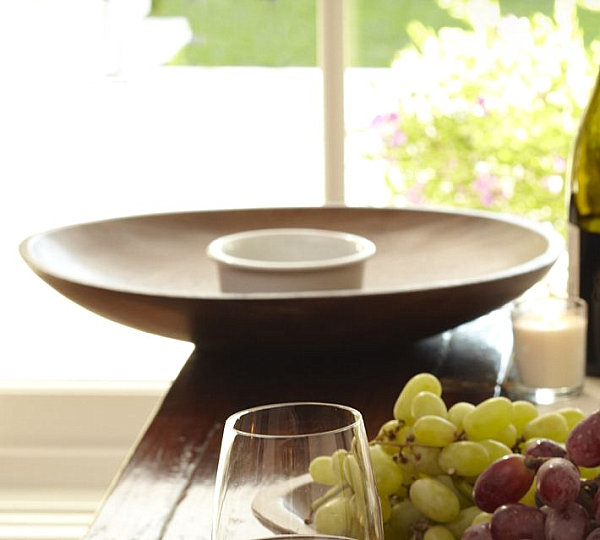 Speaking of elegant simplicity, the Solano Pitcher from Pottery Barn is crafted from hand-blown glass. Great for cocktails, it's also ideal for flavored water and a range of party drinks. A glass wand is included for handy stirring. A host or hostess can always use an extra pitcher, especially one this classy…
Decorative Hostess Gifts
We now shift from a foodie focus to a decor focus. If your host or hostess is a design-lover, check out the options below. You've got to hand it to Jonathan Adler–this designer has an entire section of his website devoted to hostess gifts! We're partial to his Santorini Collection, particularly the Santorini Salt & Pepper Shakers and Santorini Selene Bud Vase shown below: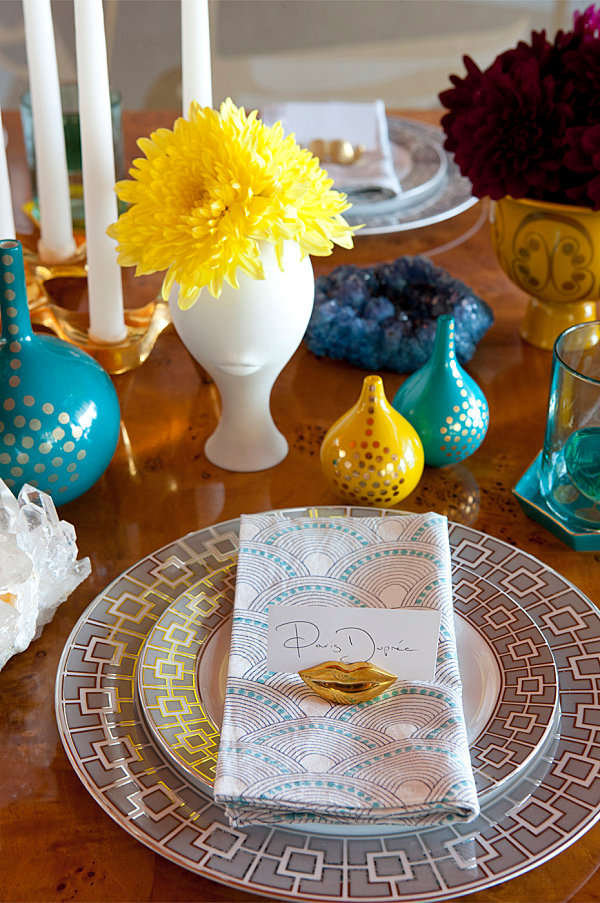 This Apple Jar from Twine celebrates a recent fruit trend (think modern fruit art in bold outlines and cheeky decorative pieces like the one below). Crafted of porcelain, this item is perfect for storing jewelry, cotton balls or other small keepsakes: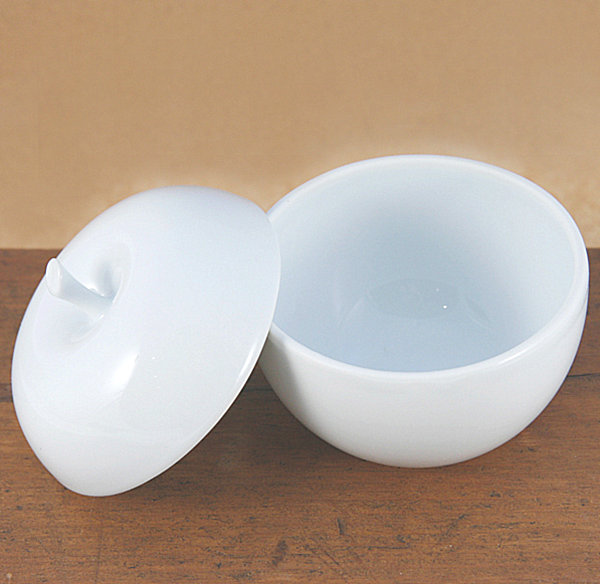 We can't get enough of this Agate Jewelry Box from West Elm, previously featured in our post on the best trends for fall. The trend it beautifully showcases: the marbleized look, complete with a banded finish that evokes the feel of minerals! Available in two sizes, the piece features an agate pattern pressed onto glass, as well as a velvet interior lining for gentle storage.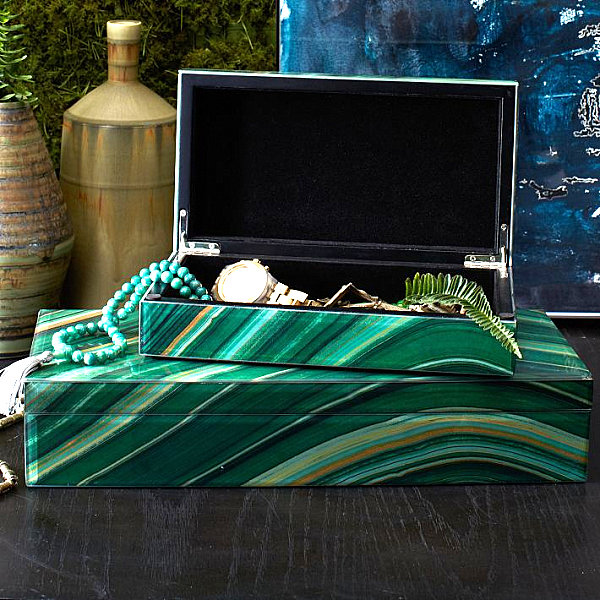 If your hostess is a bit of an adventuress, you can always keep it chic yet practical with this Maritime Pouch from Rejuvenation. It's lined with PEVA, a nontoxic, biodegradable, PVC-free material that creates a dry haven for anything it holds. Love the nautical touch of an anchor!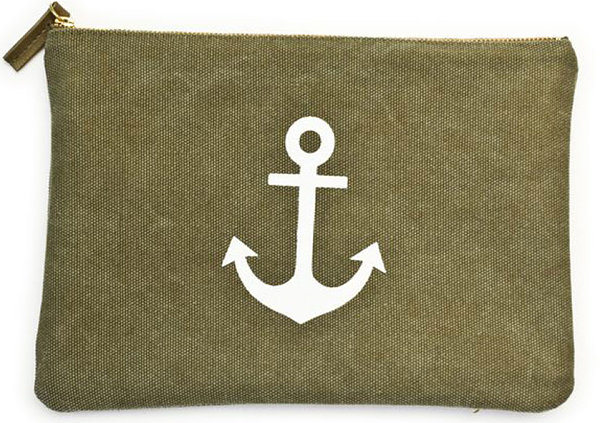 Geo style meets garden gift in this Greenhouse Terrarium Collection from West Elm. An intriguing geometric shape and a practical function make it worth every penny. After all, plants housed in terrariums require minimal watering–the glass walls of the enclosure helpfully hold in moisture. Plus, the piece can be used to display a variety of items, from mineral specimens to seashells.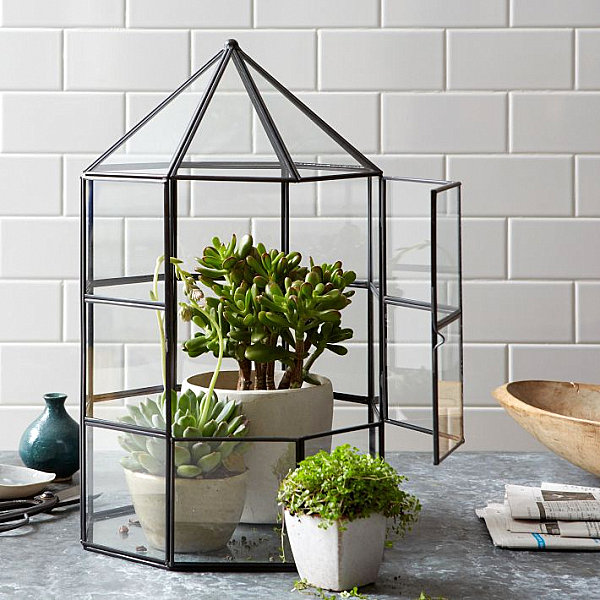 Did you spot a favorite hostess gift above? If you know your hostess well, don't hesitate to purchase a distinct decorative item to say thanks. If you're not solid on her style, keep it simple with a delicious consumable, a foodie find, or a small decorative item with a practical function. Now share your hostess gift ideas by leaving a comment below…