Having a dinner party at your home can be a great opportunity to bond with friends over drinks and a delicious meal while simultaneously showing off your fabulous home décor. However, if not properly planned, it can be a stressful nightmare or, worse yet, a complete snore fest.
In order to plan the perfect dinner event at your humble abode, consider these helpful steps.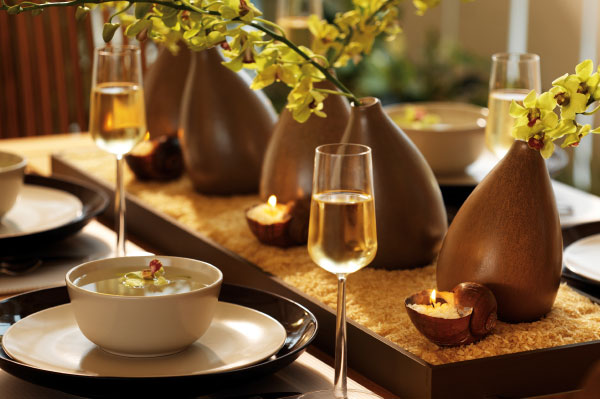 Image courtesy of SheKnows.com
1) DECIDE WHETHER IT'S A FORMAL OCCASION OR A CASUAL GATHERING
If formal, you will need to send out invitations at least two to three weeks in advance and notify all guests of the caliber of the event. You will need to decorate formally and serve more high class fare. If casual, a simple phone call or email will suffice.
2) BE SURE TO PLAN ACTIVITIES
You and your friends probably won't be playing pin the tail on the donkey or smashing a piñata, but it's good to have a few things planned to keep your guests from getting restless. Maybe gather everyone around for a card game or invite your guests into the living room to sit and chat while you set up the hors d'oeuvres.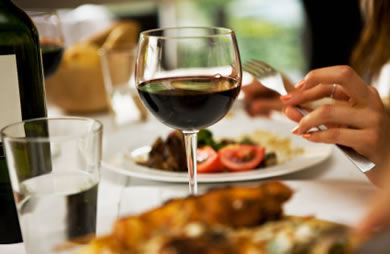 3) BREAK OUT THE DRINKS EARLY
There's no need to withhold the wine and cocktails until dinner time. Offer your guests a drink as they arrive so they can loosen up and relax.
This will help the group to mesh and promote conversation.
4) CATER TO YOUR GUESTS' DIETARY NEEDS & CHOICES
For example, you don't want to alienate a guest because he or she is a vegetarian and you're only serving pork chops. Ask everyone about their diets and needs before you even plan the menu.
5) TAKE TIME TO PARTAKE IN THE MERRIMENT
All too often, hosts spend the entirety of their own party slaving away in the kitchen. To avoid this, prepare as much in advance as possible and consider hiring help for more formal or larger events. Your guests will have a much better time if you're enjoying the party too.
And if you need some inspiration for a dining room design, check these out and let us know how they'd go for your party.