Designed with flair and sophistication by Pepe Calderin Design, the Picot Residence in New York City is a truly gorgeous penthouse apartment. The trend in New York City apartments has been to employ a semi-minimalist style with cool neutral colors dominating interiors. But this fabulous penthouse is all about using bold color and beautiful hues in a surprisingly tranquil manner. With black, red and gray being employed extensively, lighting plays a pivotal role in eliminating any dark corners whatsoever.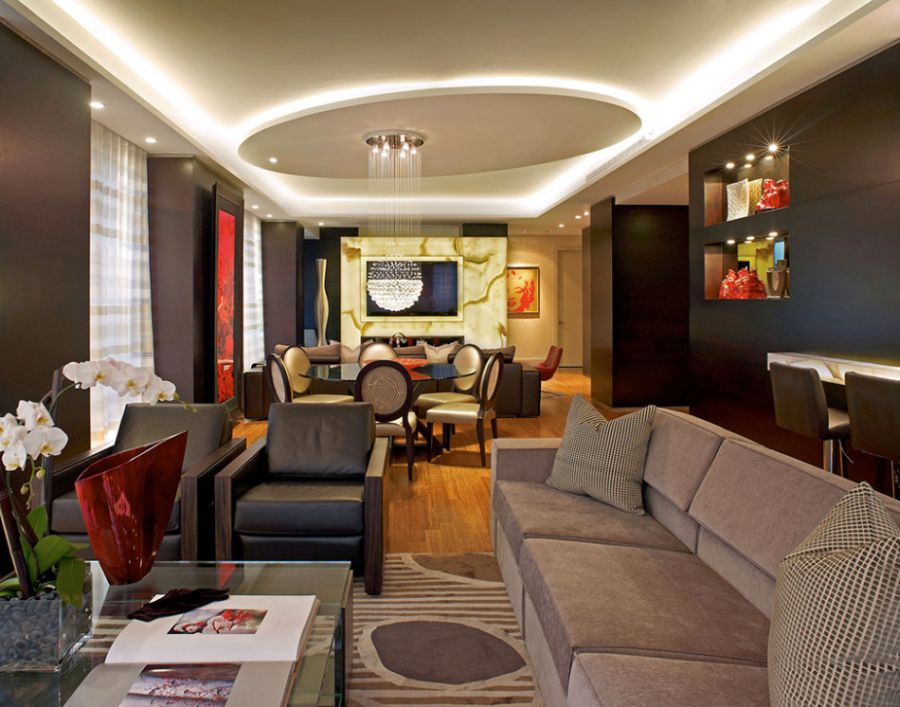 Dazzling lighting and dashing shades draw your attention the moment you step in the living room. Apart from the opulent furnishings that induce a sense of luxury instantly, the apartment seems to bring along with it a calming influence and a sense of serenity. A distinct lack of doors creates an open and flowing living plan. A hanging lighting installation above the dining area steals the show even as a variety of textures used in décor provide plenty of contrast.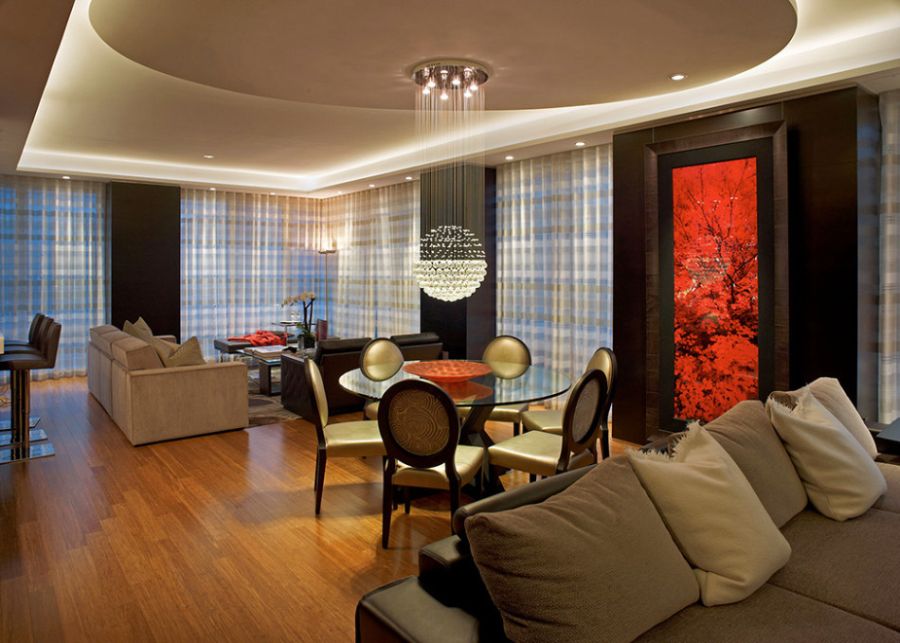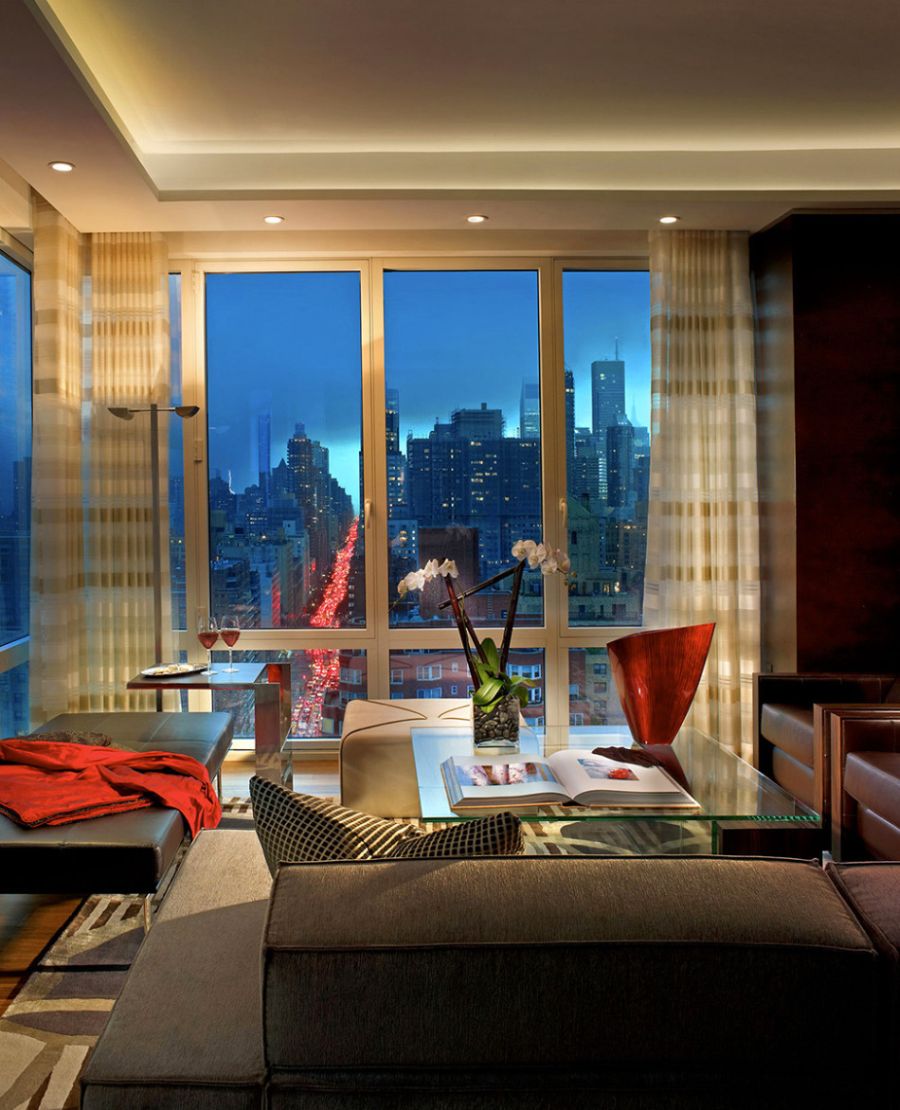 Surprises in this penthouse apartment do not stop there as the bedrooms present a stark contrast to the living and dining spaces. Large floor-to-ceiling glass windows offer unabated views of the iconic New York City skyline. An appealing womb chair in bright red provides a lovely little nook for you to relax and enjoy the shimmering lights of distant skyscrapers. Offering wonderful and comfy interiors, the refined apartment is all about elegance in visually grand and contemporary fashion. The many layers of lighting are simply the icing on the cake!