If there is one space other than the bedroom where you can create a personal refuge and do so while surrounding yourself in luxury, then it is the master bathroom. Bathrooms are increasingly becoming a 'getaway at home' that promise relaxation and rejuvenation. In a year that has been dominated by a raging global pandemic that has no definitive end in sight, a spa-styled bathroom definitely comes to your rescue. It offers a safe outlet after a long, hard day; even if it is one that has been spent in your own home! As we head into the last quarter of 2020, a look at the top trends shaping bathroom renovations in the last 9 months do come in mighty hand when making choices in your own home.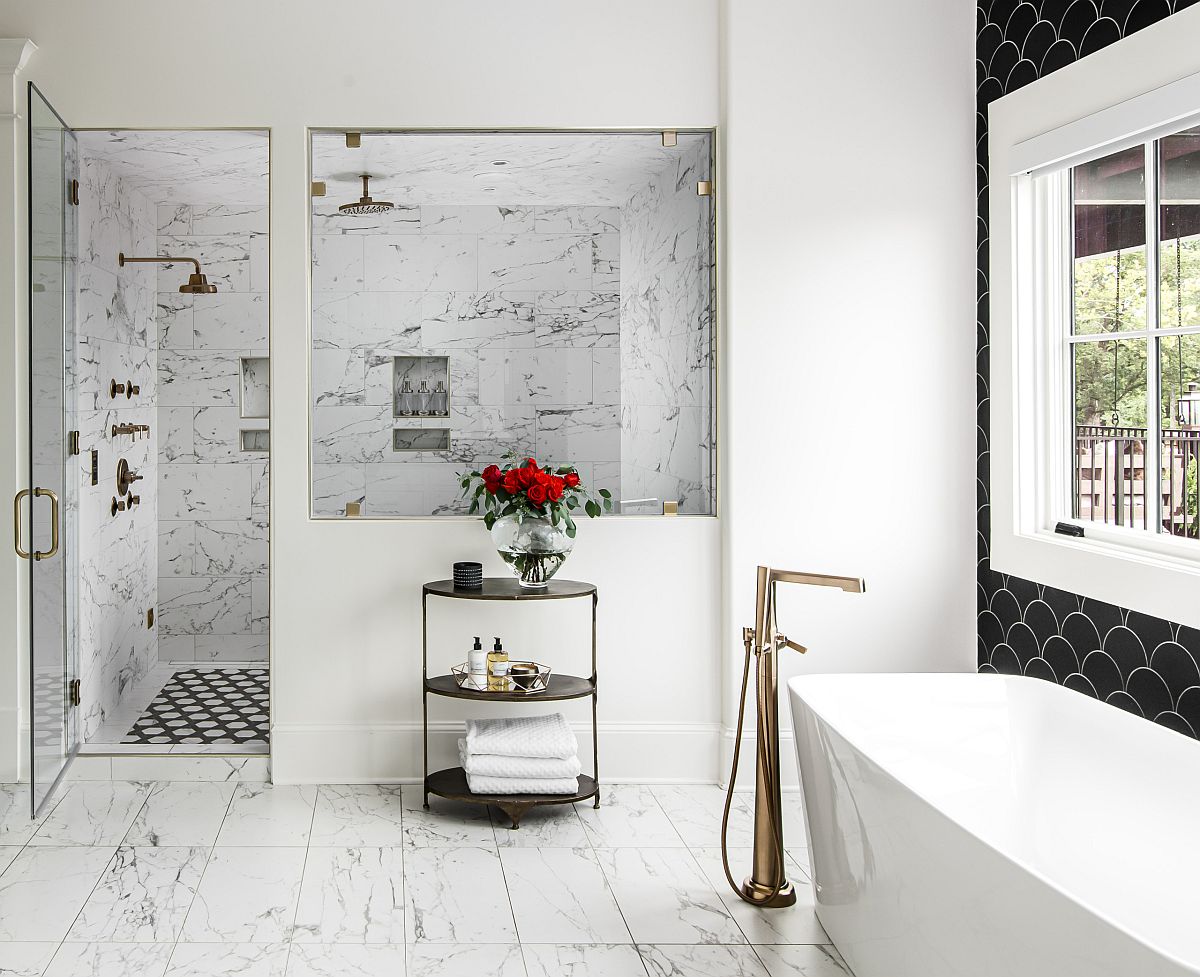 As with most of the years before 2020, neutral colors like gray, white and beige are once again in trend and that comes barely a surprise since almost everyone wants a bathroom that feels like a relaxing spa. What is interesting though is how a couple of simple changes in the bathroom can completely alter its appeal and with smart choices, you can turn that old, boring bathroom into one that leaves you feeling fresh and cheerful. From brilliant bathtubs to eye-catching accent walls, here are a few must-try bathroom trends as we head into the last part of 2020 –
Relax, Soak and Rejuvenate
One of the most popular features of the bathroom to have made the biggest impact in the last decade or so is the freestanding bathtub. That has only been elevated to a whole new level in 2020 with deep soaking tubs finding space in the spa-inspired bathrooms. Even if you are not a fan of the soaking tub, a dashing freestanding bathtub at the heart of your renovated bathroom can make a huge difference to the overall ambiance. Place the bathtub next to the window and enjoy the fabulous natural view outside or just put a little stool next to it and turn the tub into a place where you can sip on your favorite drink and flip through that week's latest magazine! Put luxury at the top of your bathroom 'must-have' lists.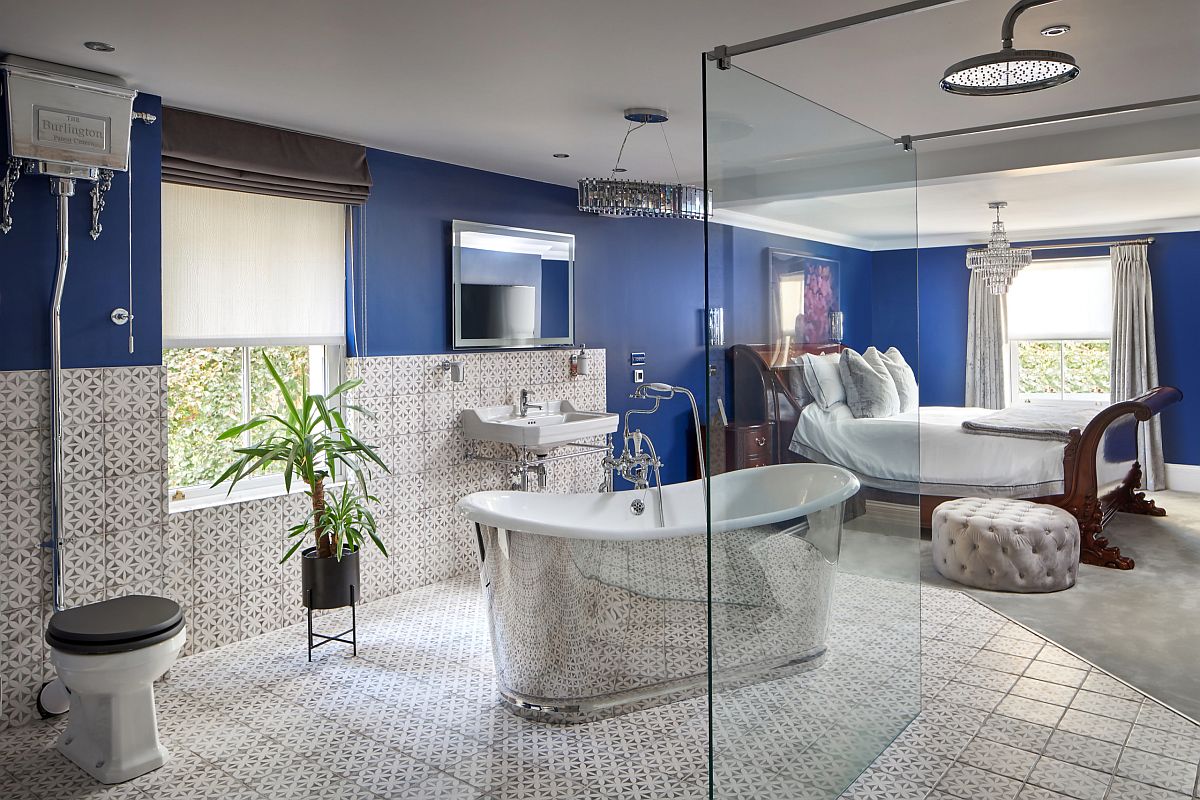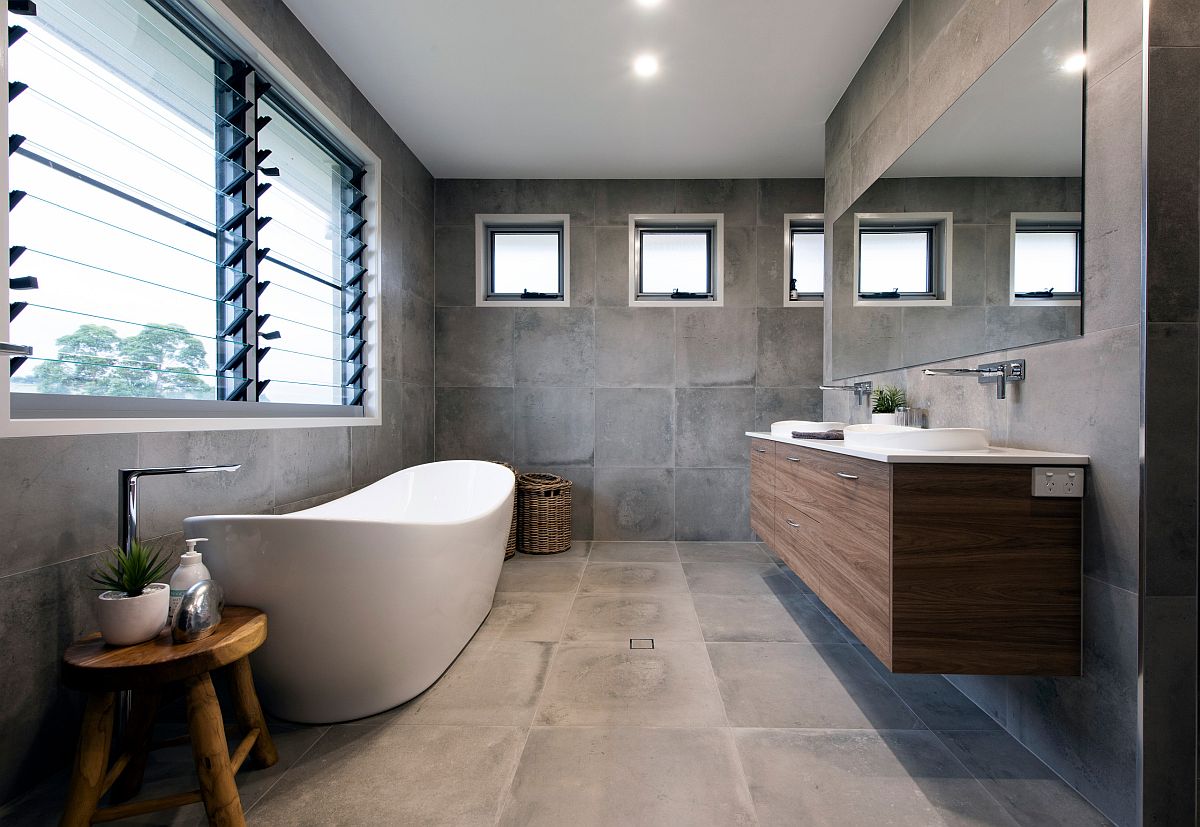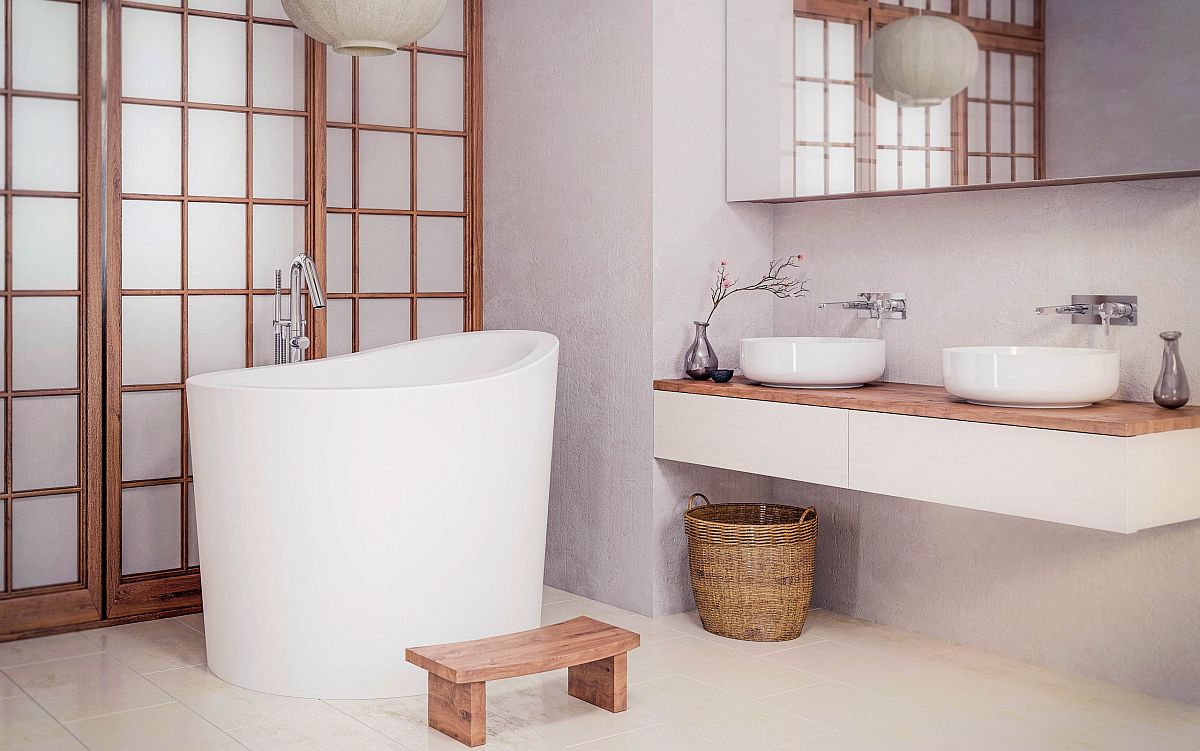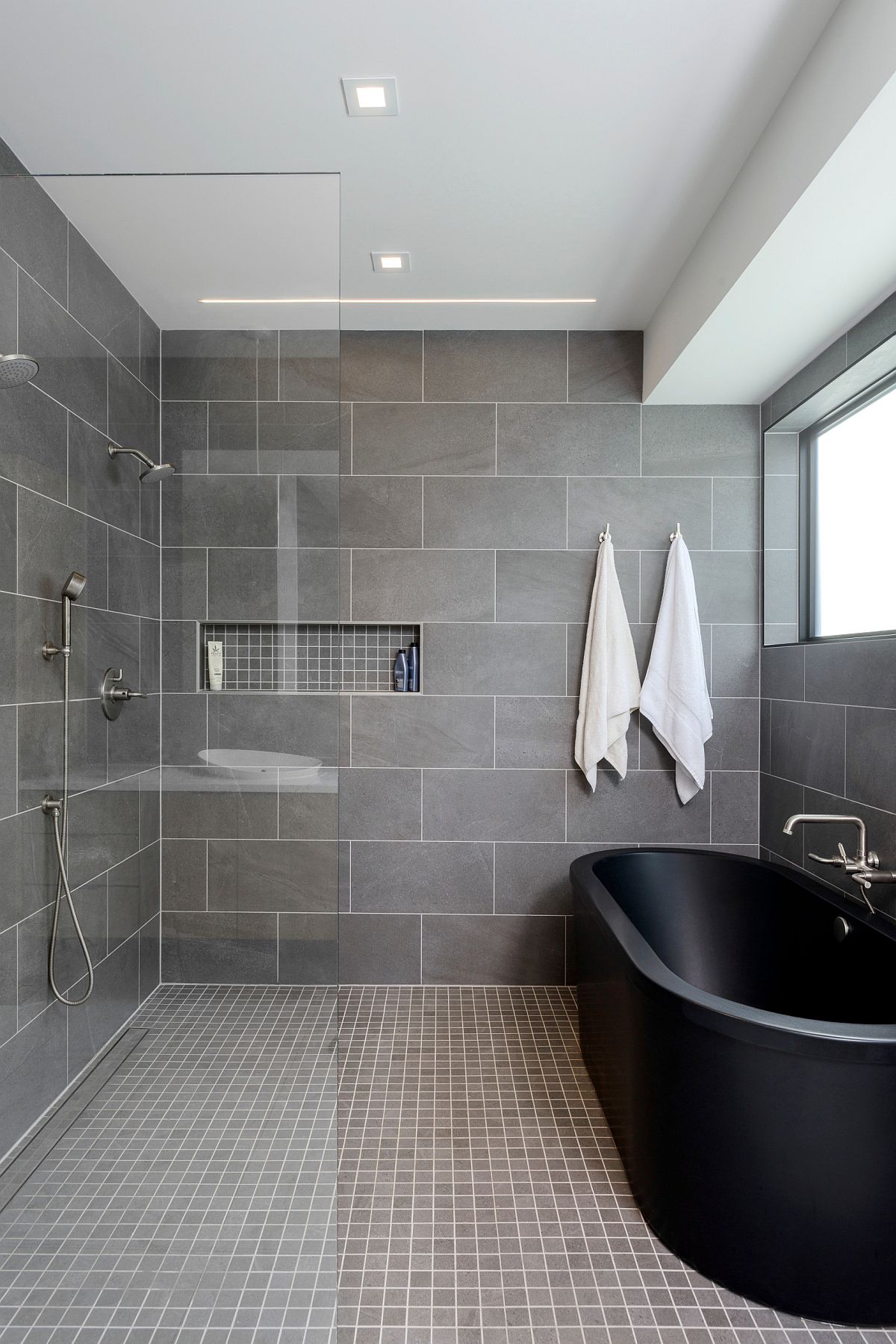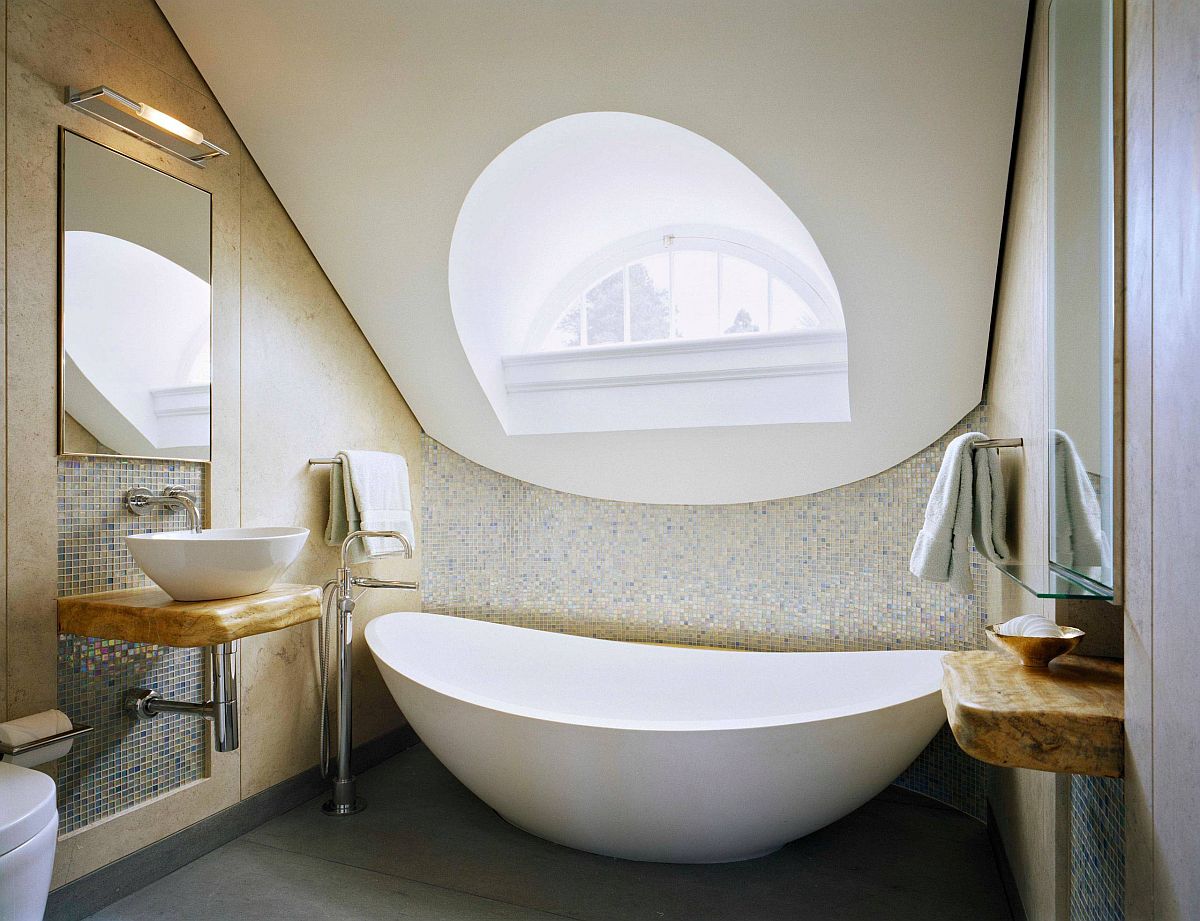 Perfect Accent Wall
A popular choice all through the year, an accent wall that brings a different material to the modern bathroom is the perfect way to break a sense of monotony. This approach works even better in the modern neutral bathroom where white and shades of gray shape pretty much every surface inside the room. With polished, urbane finishes all around, a bit of brick, stone or even an accent wall in wood is absolutely welcome in here. Combine wood with white in here for a dashing color palette that you just cannot miss.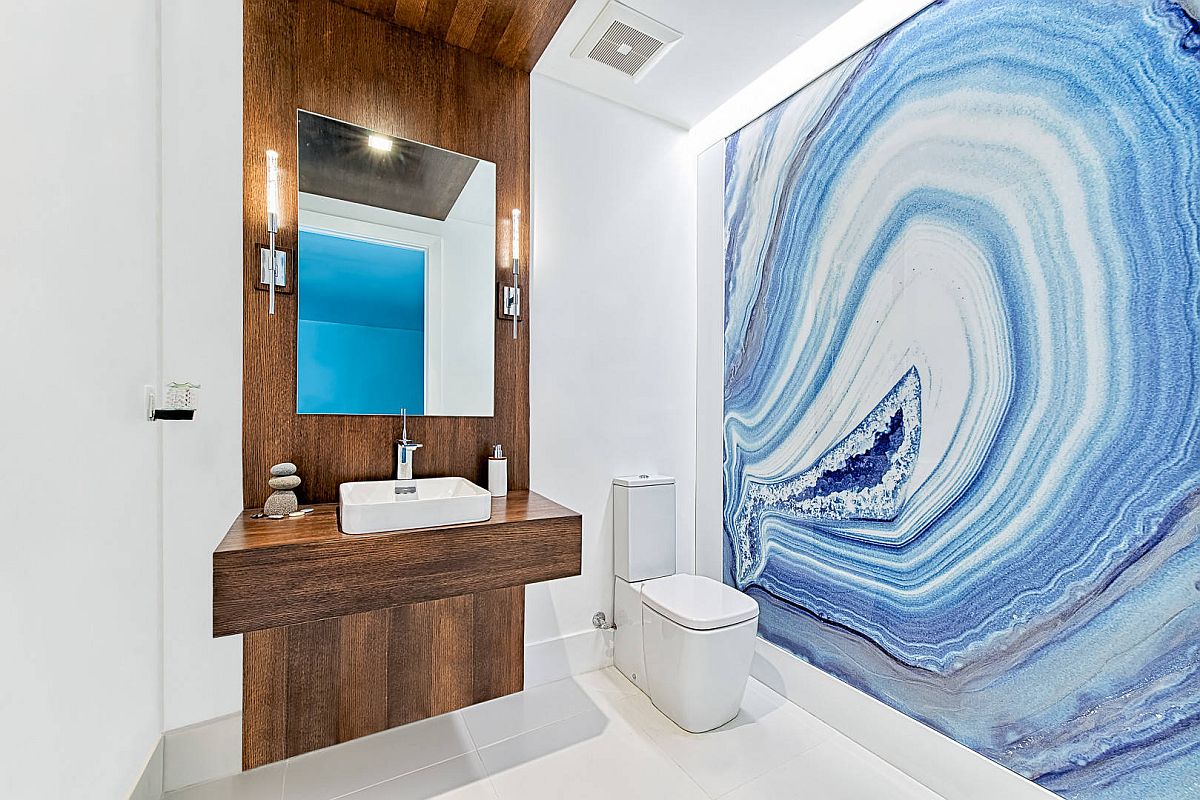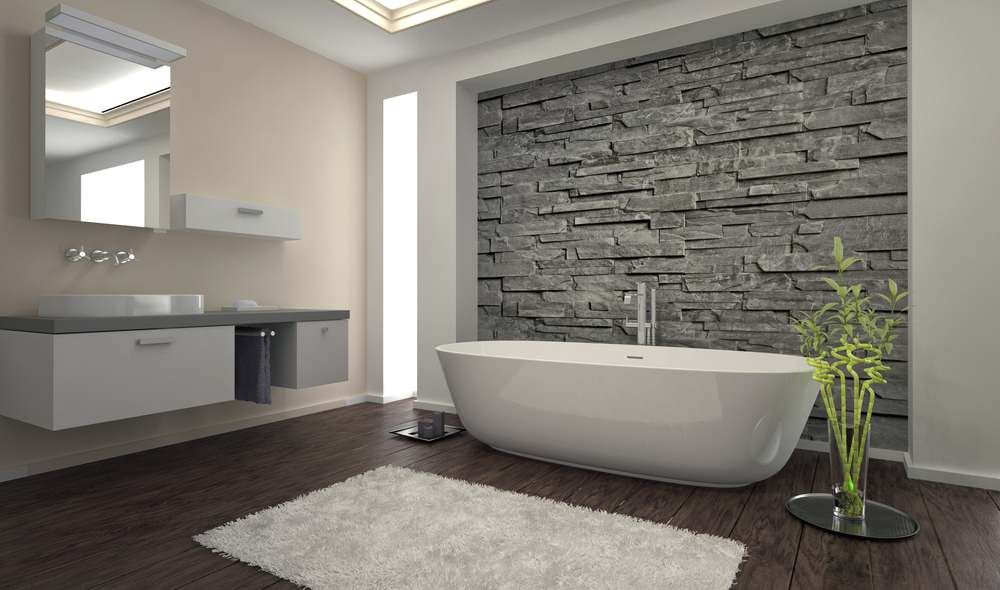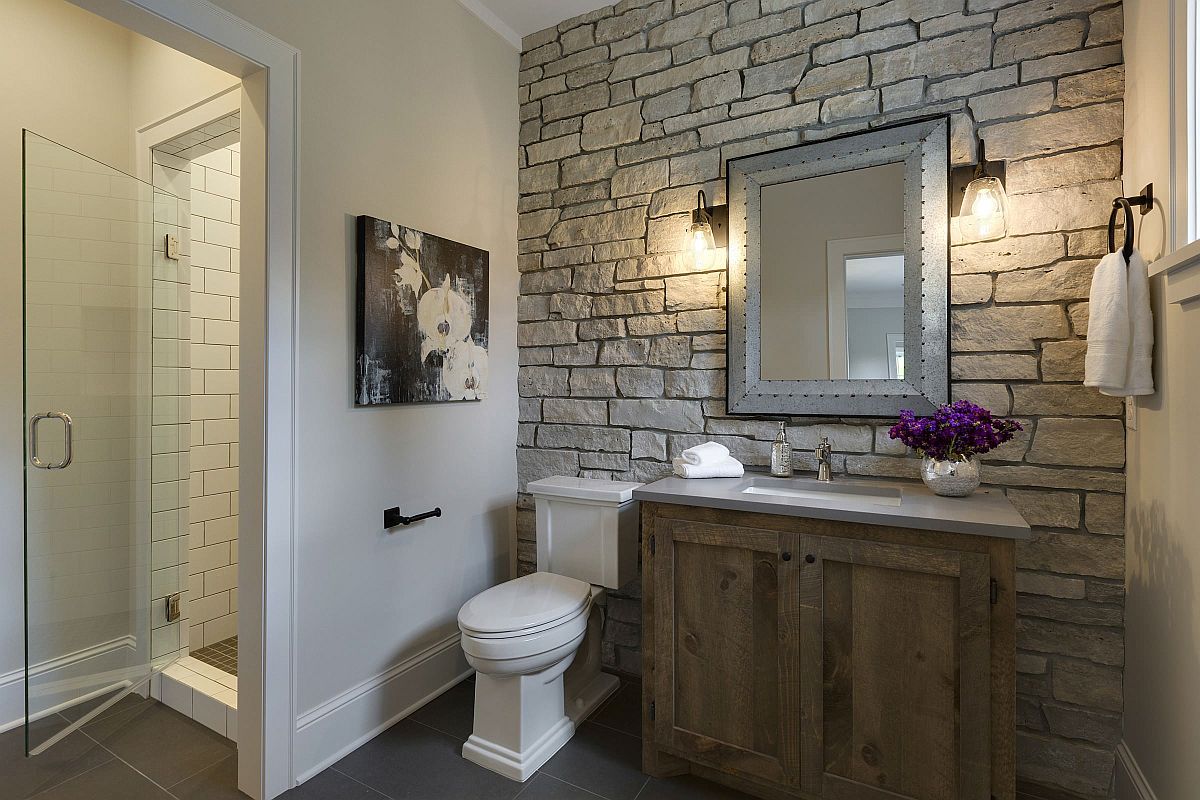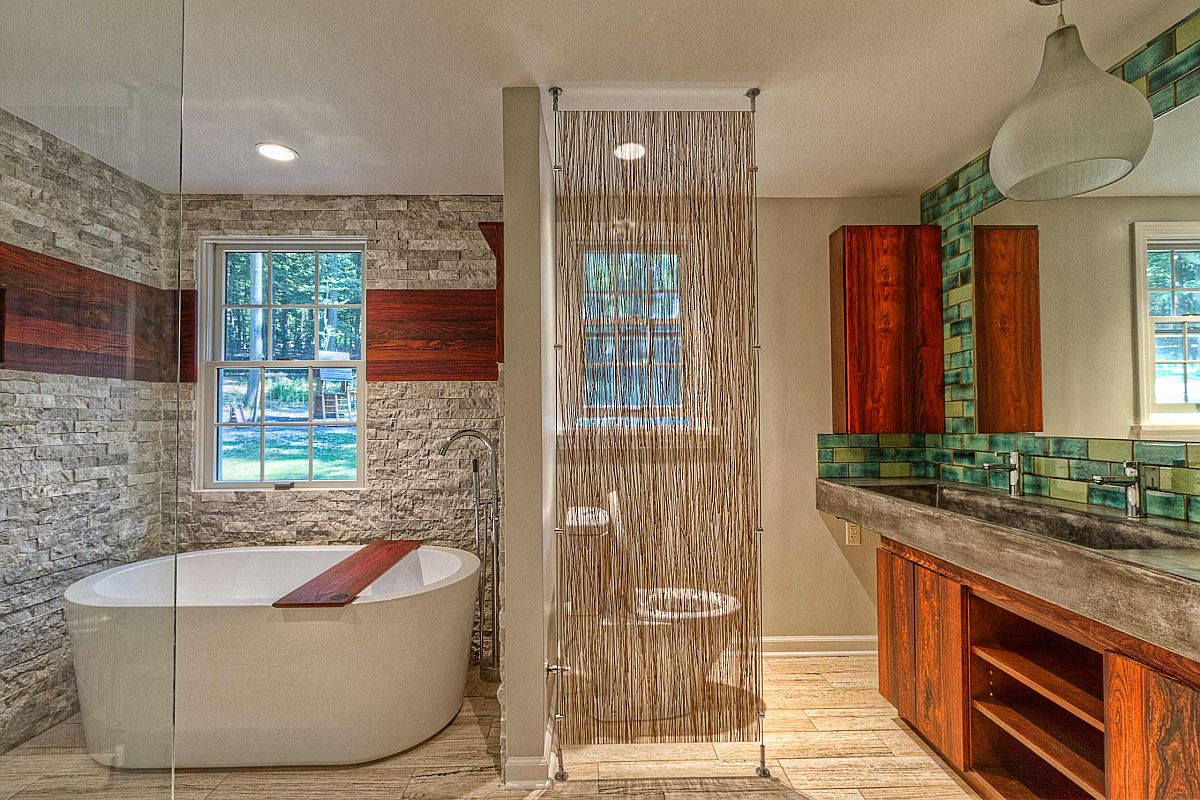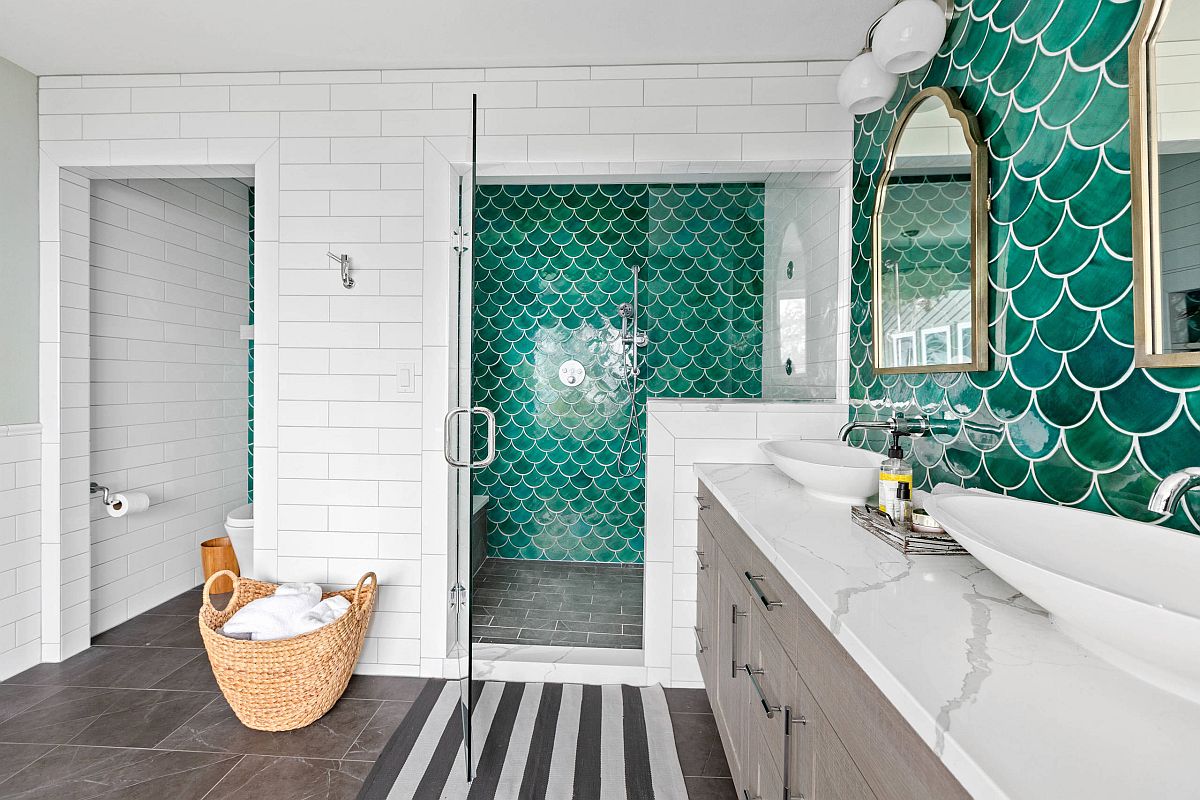 Wall Lighting that is Just Exceptional!
Yes, recessed lights and pendants are always great in the modern bathroom, but this is the season for sconce lights. Sconce next to the mirror above the vanity are absolutely great and are a classic that you just cannot go wrong with. But think of adding sconce lights to walls beyond that behind the vanity a well for a more elegant bathroom where lighting feels classy and curated. Combine wall lighting with accent and recessed lights for that picture-perfect modern bathroom.