The spa-style bathroom is increasingly a popular choice among homeowners who are looking for ways to relax and rejuvenate right at home. And every modern spa-inspired bathroom needs a fabulous freestanding bathtub at its heart! The first two decades of the new millennium have sheen a distinct shift in bathroom trends with larger room, more elegant finishes and neutral colors taking over. It has also seen a love for standalone bathtubs and everything from the modern freestanding bathtub to the vintage claw-foot bathtub are now back on top of the trends chart. And today we take an entirely new direction with the Japanese soaking tubs at their lavish best.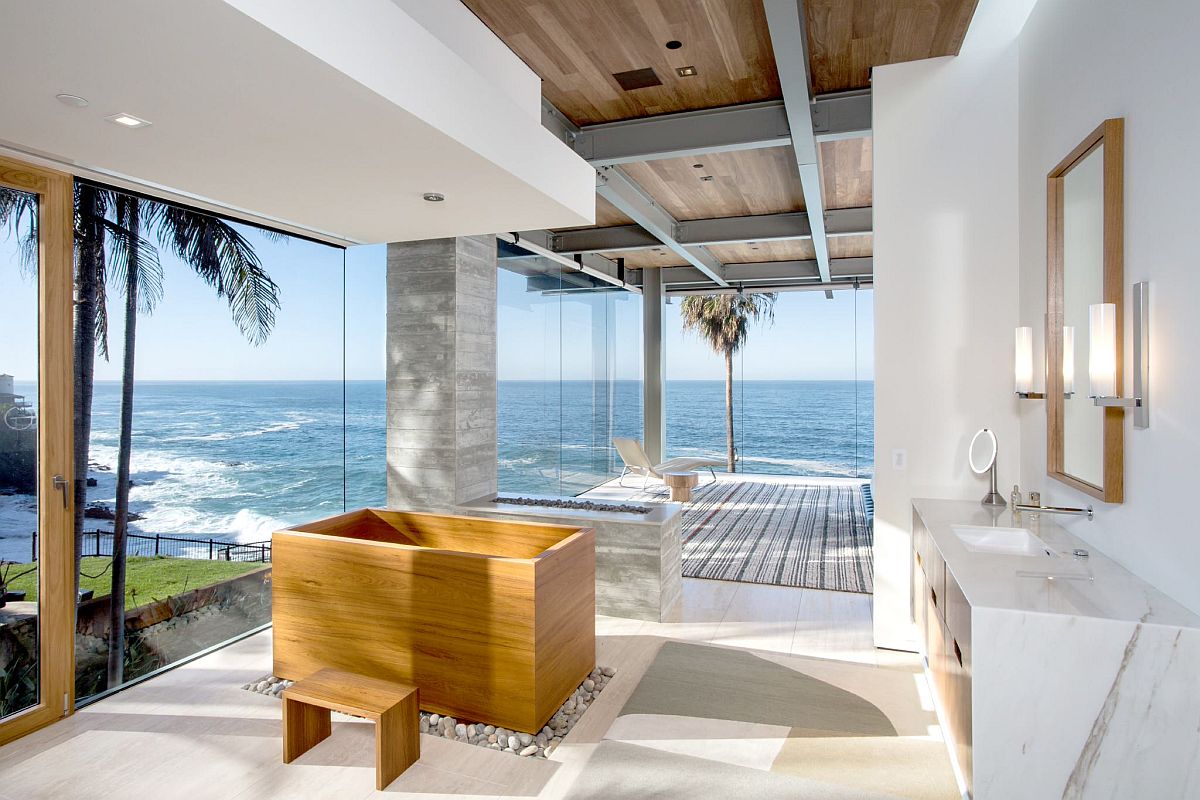 The Japanese soaking tub is just perfect for those who are looking to add a bit of Asian influence in the modern bathroom. Traditionally it is a bathtub that is small, deep and also has a built-in seat or bench inside that allows you to relax with even more comfort. After a long, hard day, this wonderful bathtub can provide the perfect escape – one which is just a few steps away from the personal sanctuary that is your bedroom. Available in many different finishes, materials and sizes, you will be tempted to add one to your bathrooms as well. Step in and discover the best –
Minimalism at its Indulgent Best
Japanese design is innately minimal in its appeal and that makes it perfect for polished contemporary bathrooms where space is limited. The small and narrow design of these deep soaking tubs allows you to place them in pretty much any corner of the room with ease. They can also stand in the middle of the spacious modern bathroom regally and become the focal point of the setting. An added advantage of these tubs is the fact that despite the use of different materials, the tub still exudes a sleek and urbane aesthetic that is unlike the more recent bathtubs.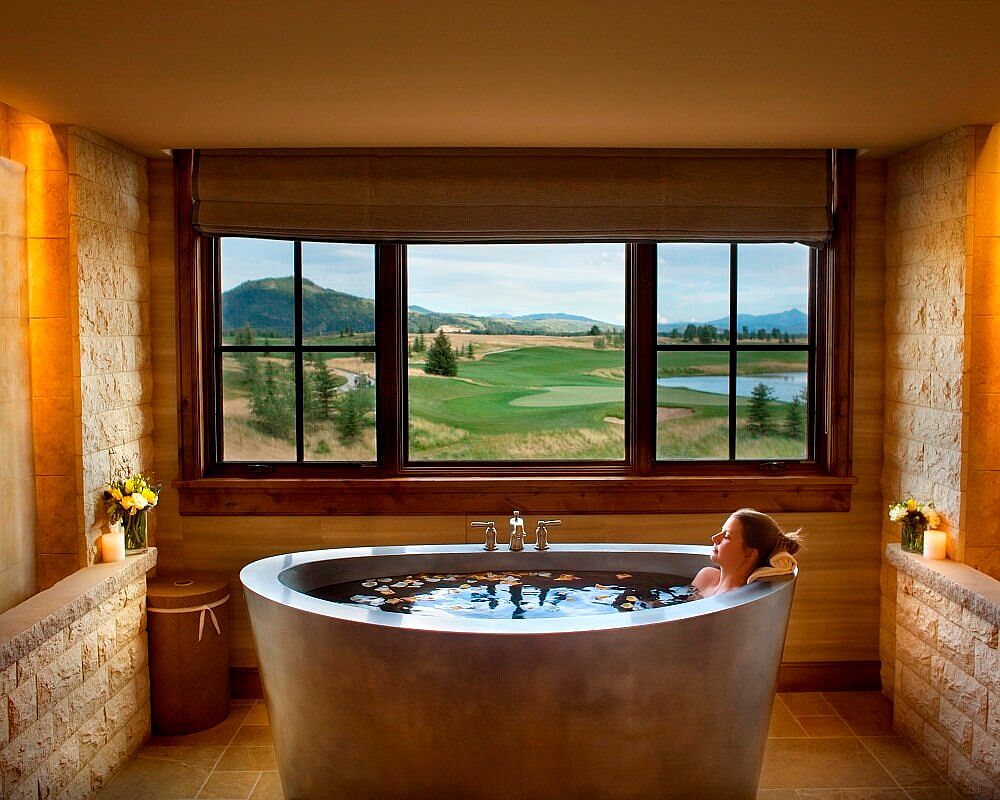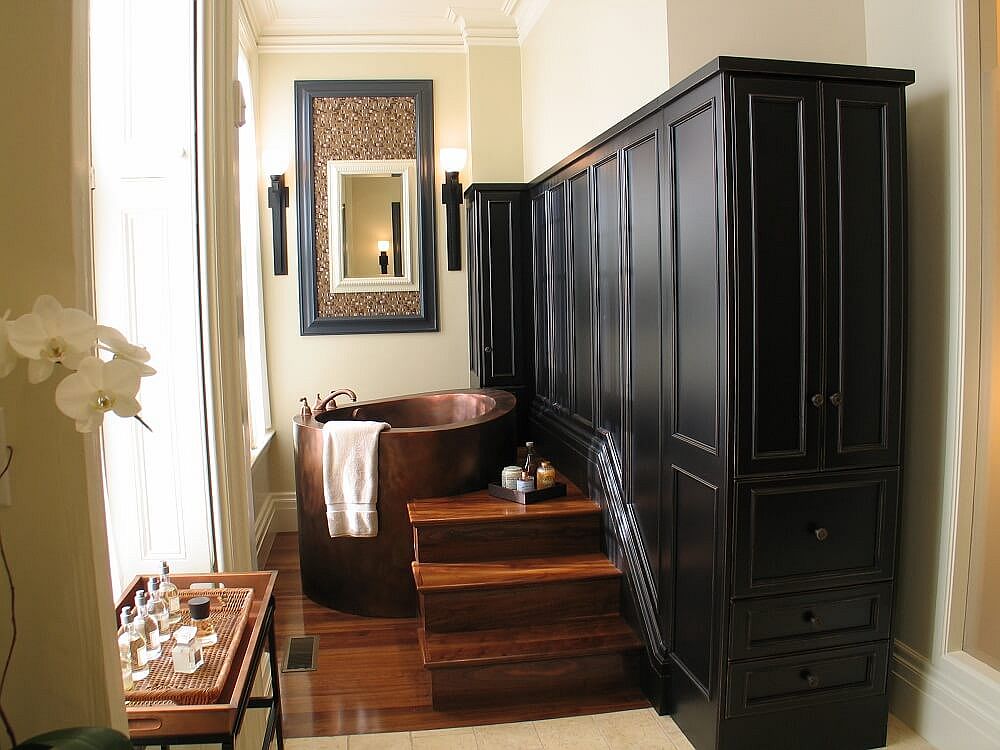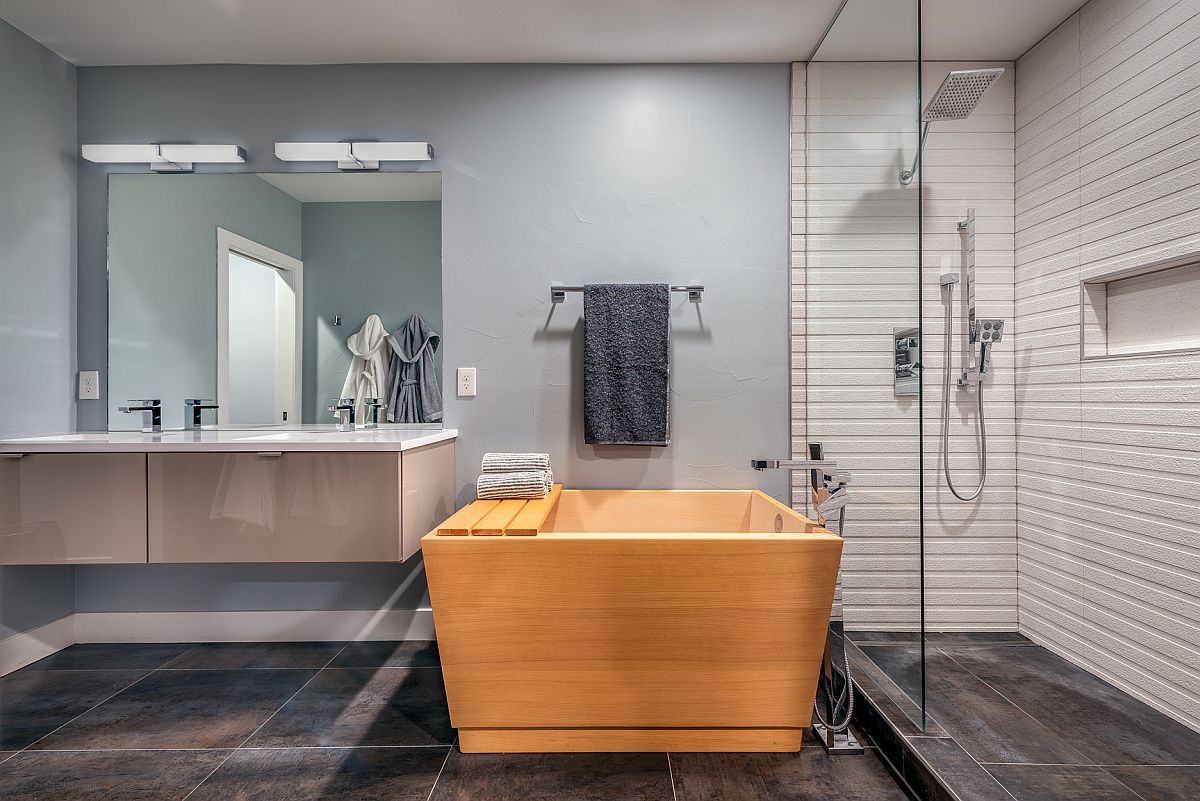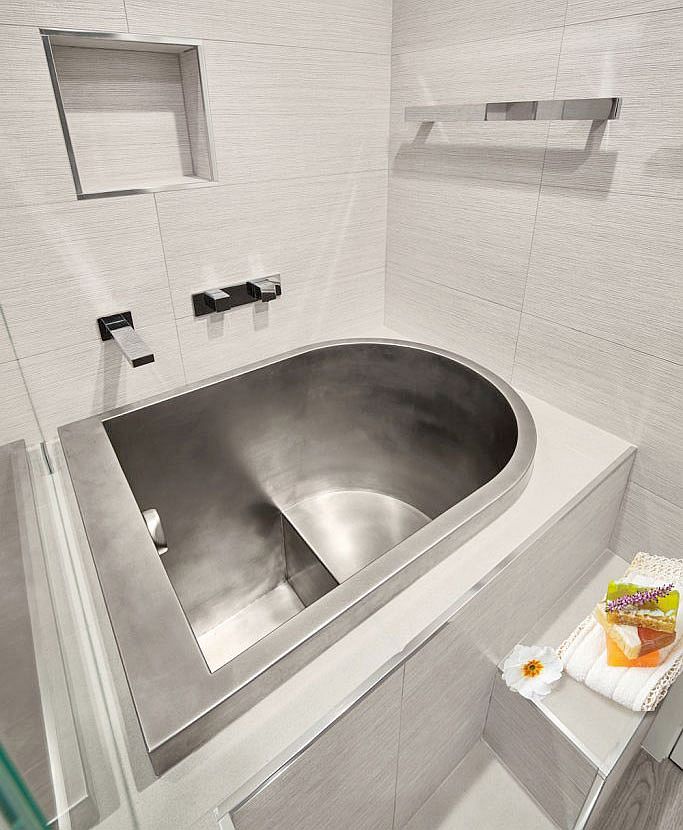 Explore Different Materials
From wood to stainless steel and copper, there are many different materials that can be embraced using the Japanese bathtub. Wood is generally the most popular option and one that seems to bring the most textural contrast in the modern bathroom draped in stone and glass. Beyond wood, you can try out the gorgeous copper soaking tub – a delight that is unique, eye-catching and one that is great for your health. Sure, it is a touch more expensive than your usual array of freestanding bathtubs. But it is well worth the cost and the effort that it takes to maintain them.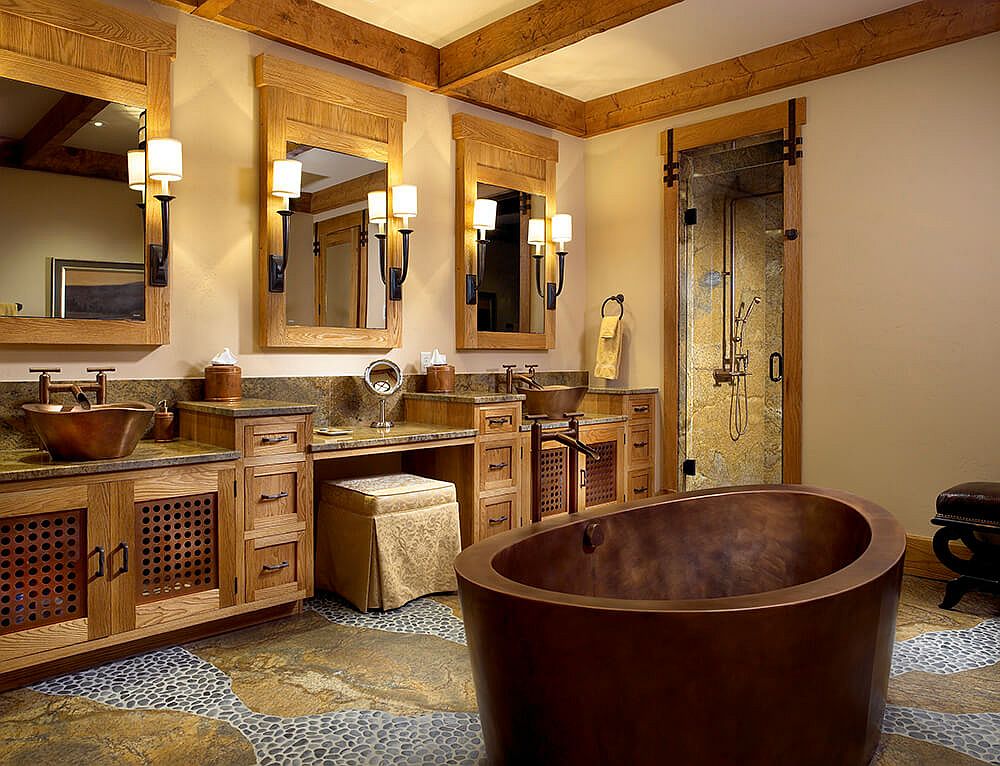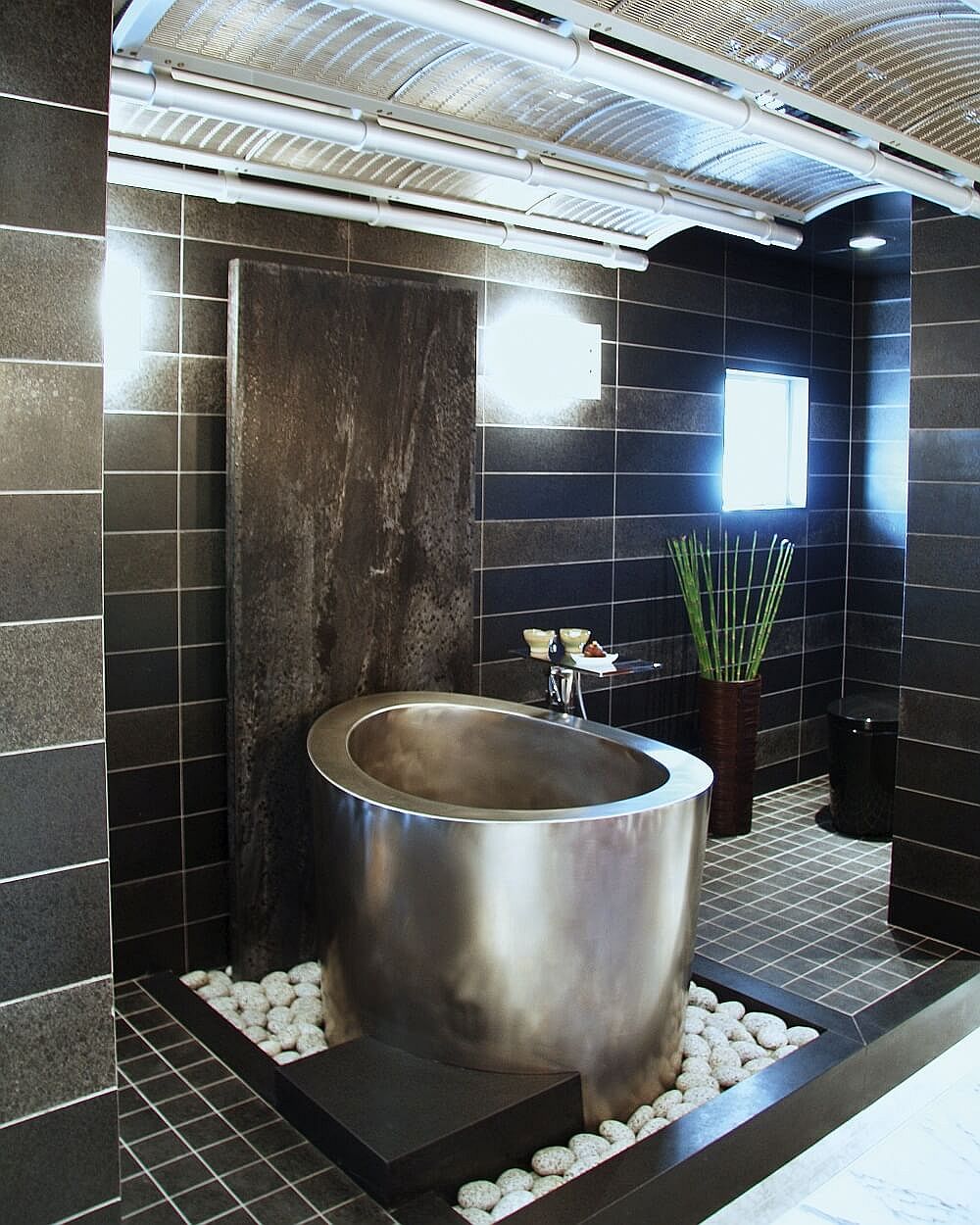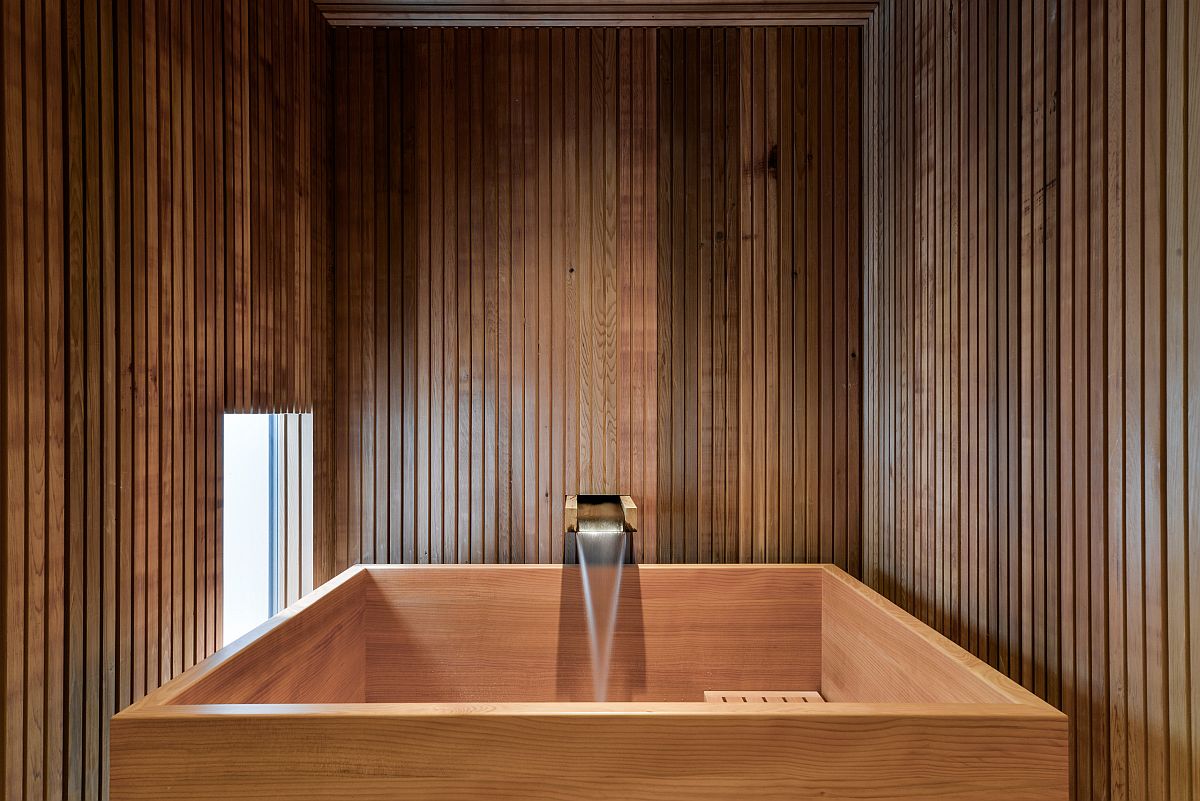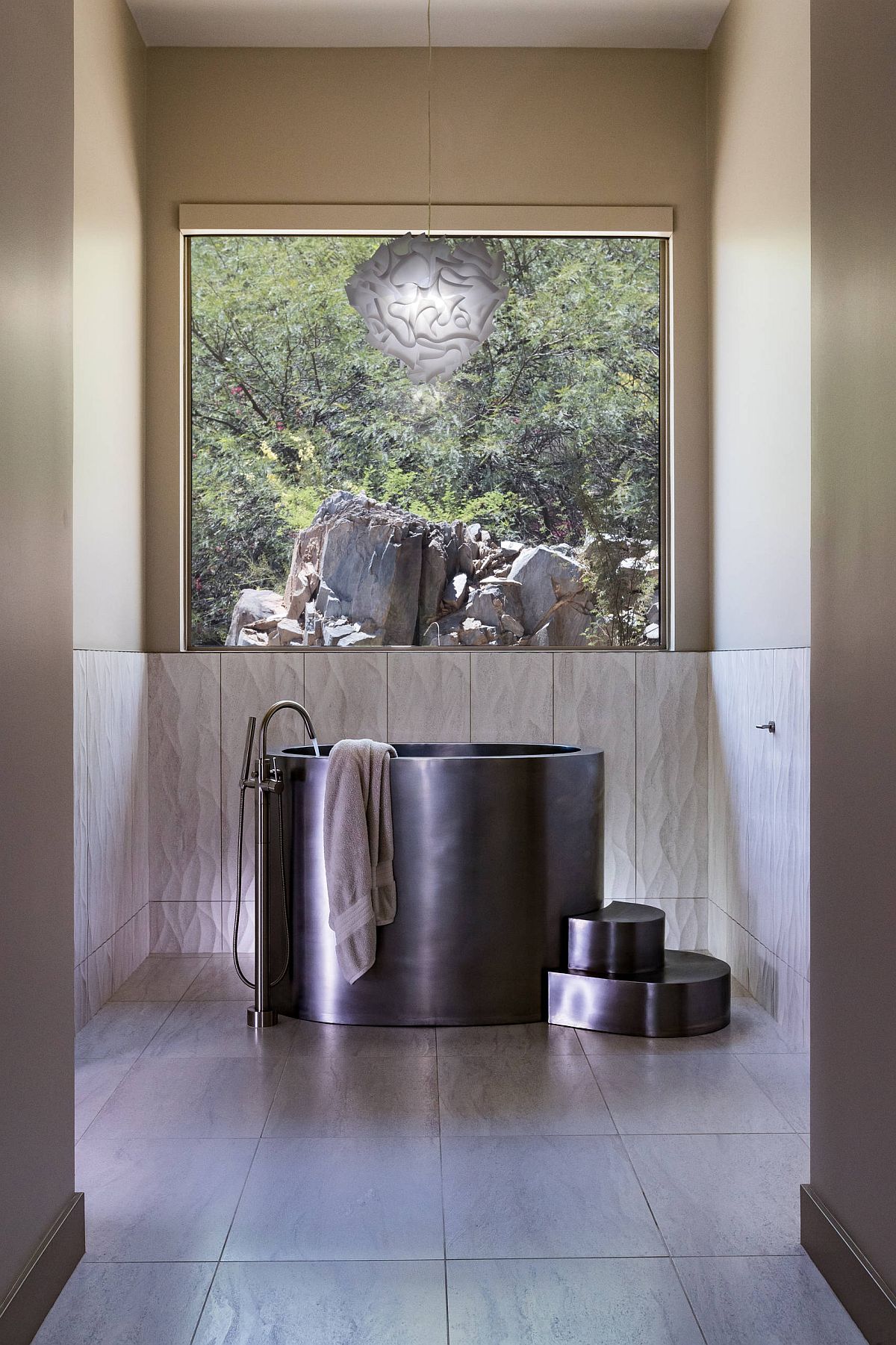 Variants and Styles
The soaking tub does not limit you in terms of style of the bathroom itself. It can be easily integrated with a wide variety of styles ranging from modern and minimal to even rustic and farmhouse. The depth of the soaking tub ensures you get the perfect soak and with a simple stool next to the bathtub you can shape that little escape where a drink or two along with a good read is always welcome! Combine the soaking tub with the perfect view and you would be hard-pressed to find a more relaxing spot in your home.