When it comes to the world of home decorating and design, white is the color that we tend to rely on the most. Yet it is often viewed as just 'lack of any color' that gives space for white to flourish. A room draped in white is one that is viewed as mundane and boring; one that needs bright pops of color to enliven it. But that is a view that as changed dramatically in the last few years with all-white living rooms, bedrooms and bathrooms making a comeback of sorts. This is especially true in case of bathrooms where the monochromatic white look is one that represents comfort and class.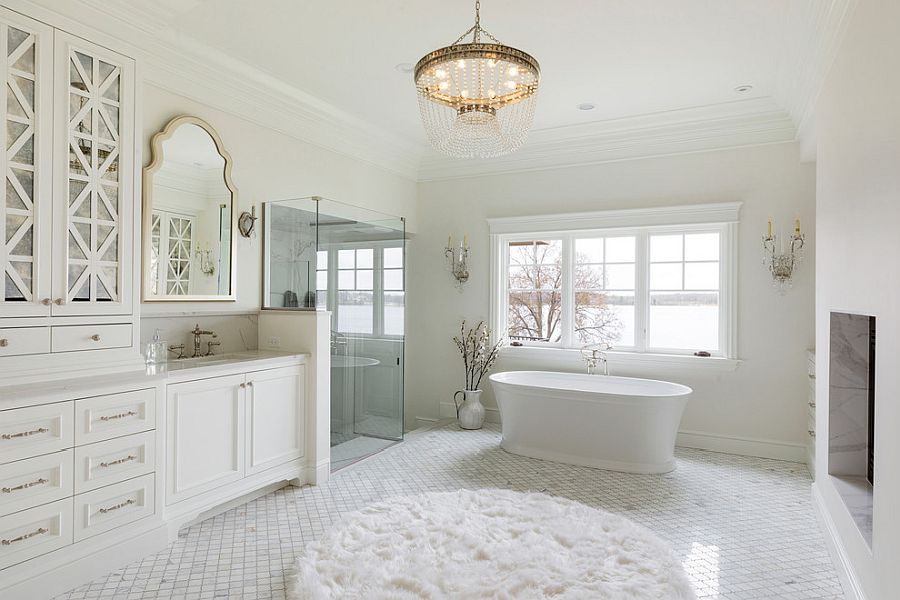 White bathrooms bring with them a host of advantages that range from flexibility in design style and themes to an ability to adapt to changing trends and hot colors of the season. You have the perfect blank canvas to work with – one that lets you try out different fittings, accessories and ideas without ever coming in the way. For others it is that spa-inspired look filled with luxury that drives them towards embracing the modern white bathroom. No matter what the motivation, you are bound to fall in love with these 20 gorgeous white bathrooms that also have a bit of color (just a touch) thrown in –
Bathrooms Oozing in Luxury
As we alluded to earlier, one of the biggest reasons for the shift towards white bathrooms is the inspiration drawn by many across the world from rejuvenating spa centers. These bathrooms are often draped in plenty of natural light or illuminated smartly with a modern theme setting the tone. A beautiful bathtub along with pops of gray that blend into the white backdrop create a space that is relaxing, exquisite and promises to bring home all the benefits of your favorite spa. This is absolutely perfect for those who end up going to the nearest spa all too often and if you are short on all the amenities, the ambiance makes up for it!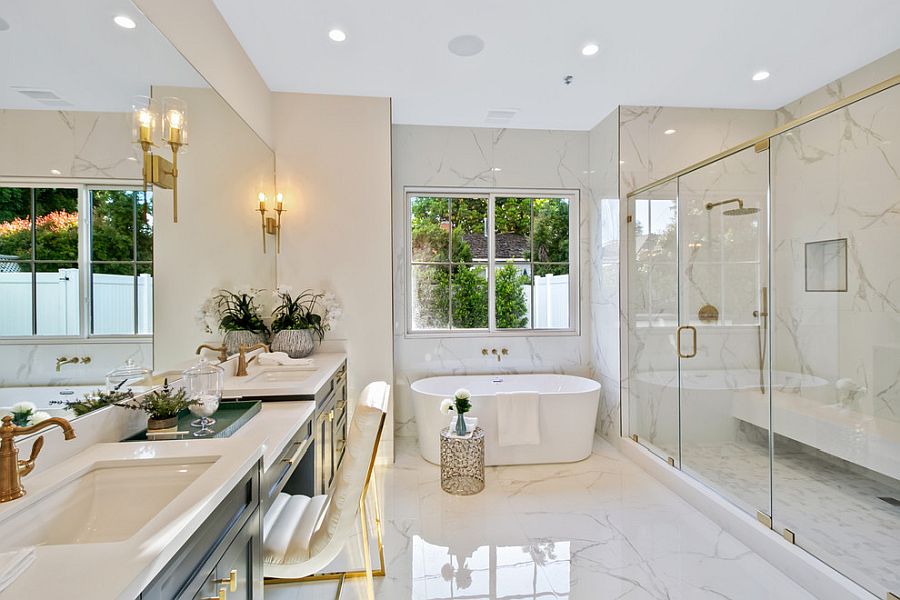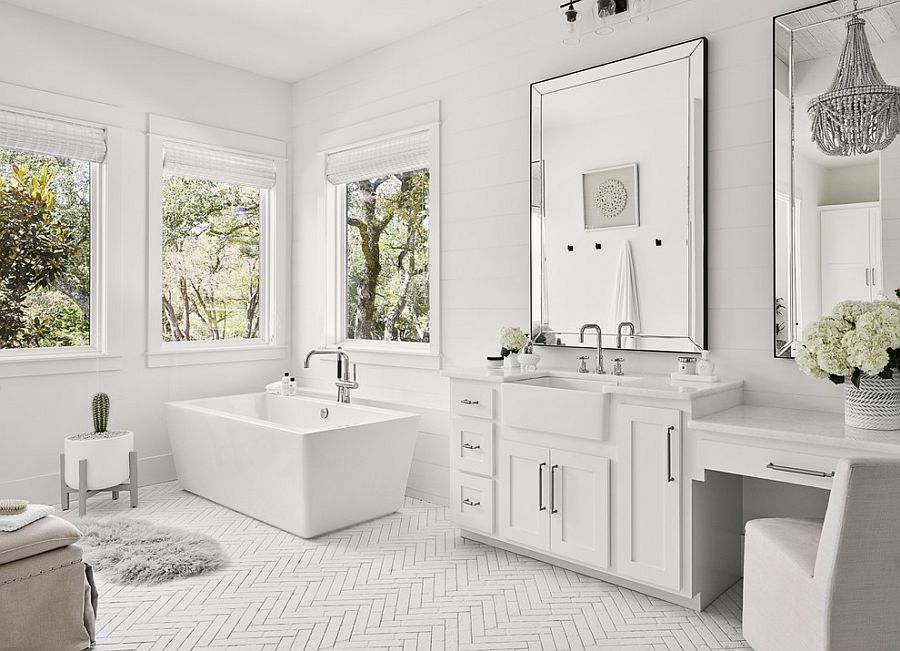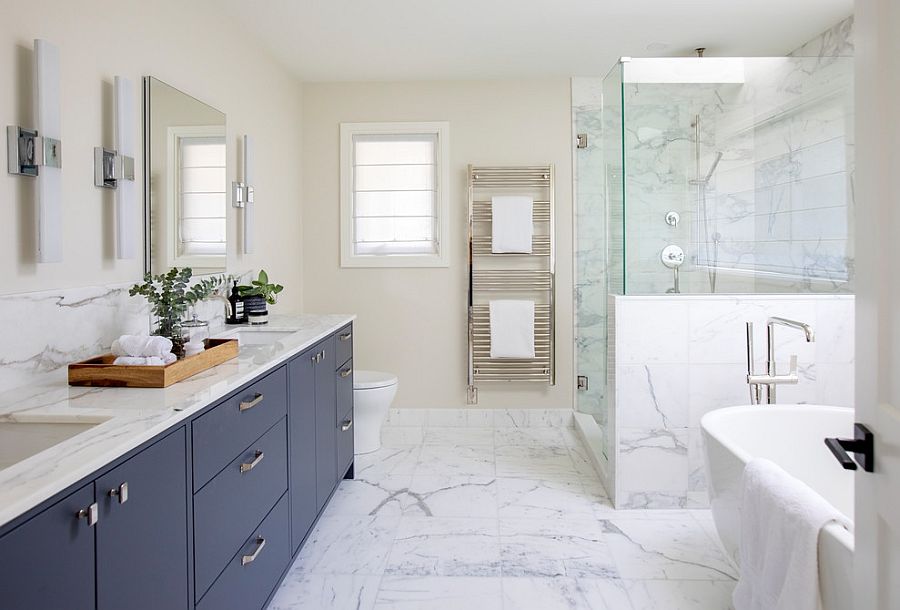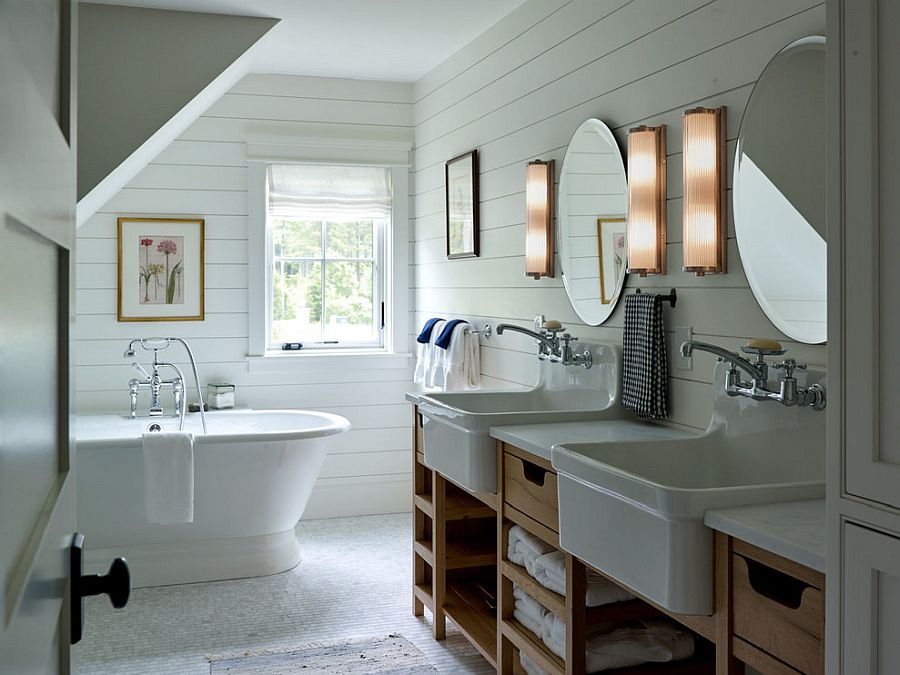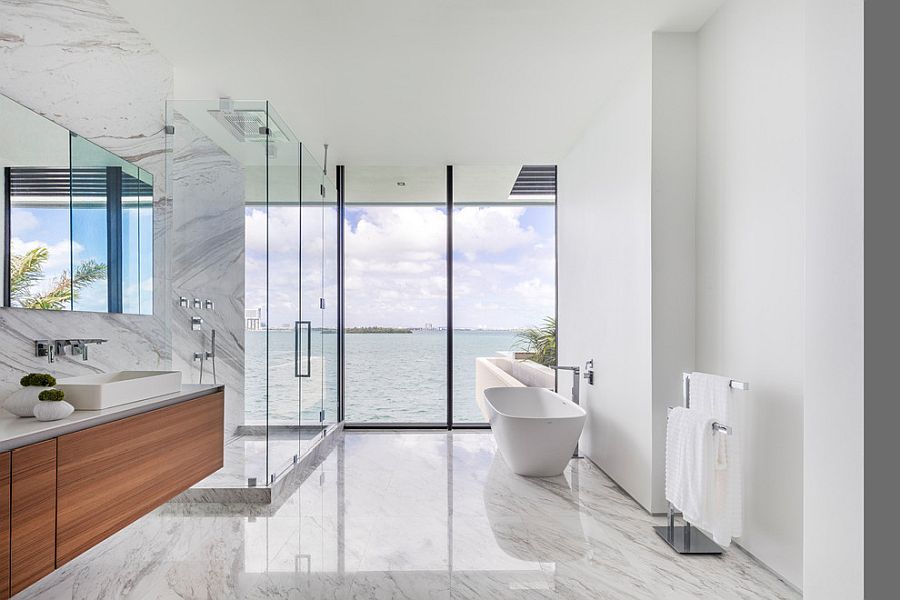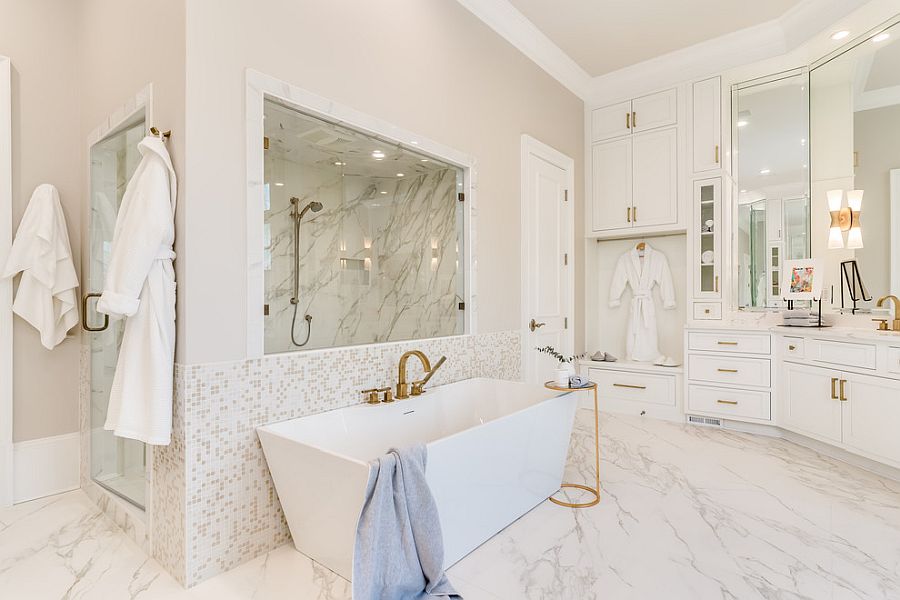 RELATED: Black And White Bathrooms: An Elegant And Timeless Trend
Warmth of Wood Thrown In!
Wood and white is a color scheme that we have been harping on and on about all through this year on Decoist and it is no different in the bathrooms as well. In the all-white bathroom, wood adds warmth and turns a strictly contemporary space into one that is far more welcoming. Wood and white as a duo works wonders and even if you are a bit skeptical about suing wood in the bathroom, starting out small should convince you to embrace it in a full-fledged manner. A floating vanity in wood or an accent wall in recycled wood is a great way to dip your toes in this trend before you commit to it fully.
RELATED: 25 Fabulous Bathrooms Color Trends for Fall to Try Out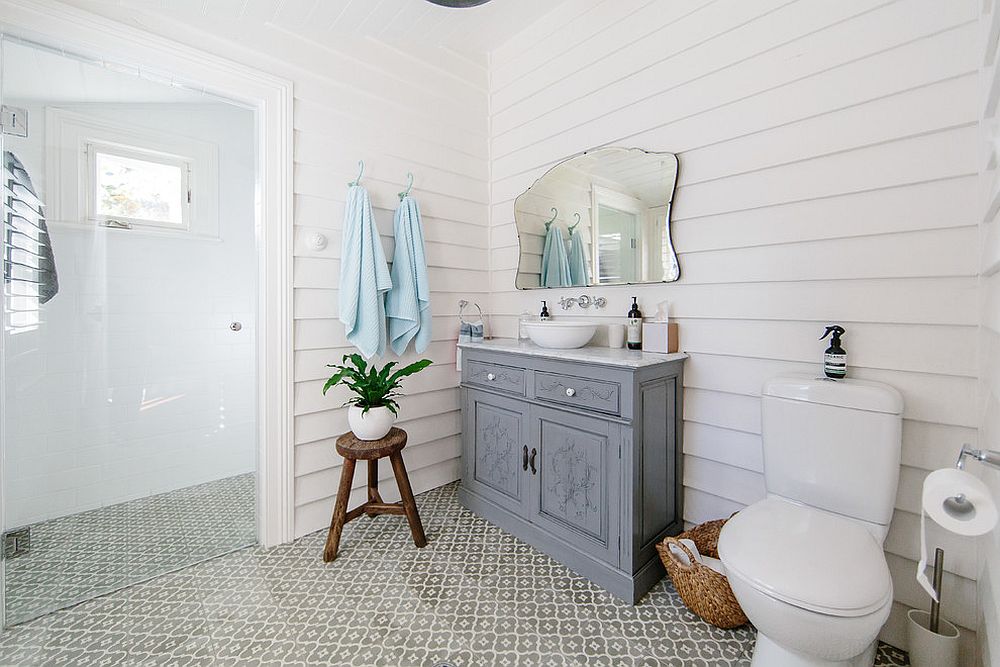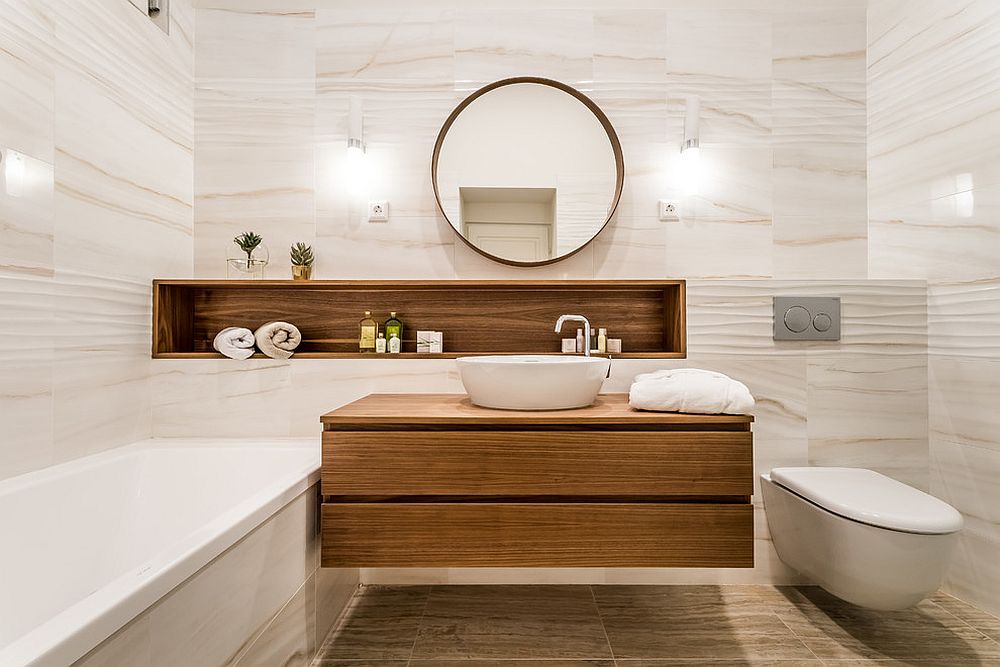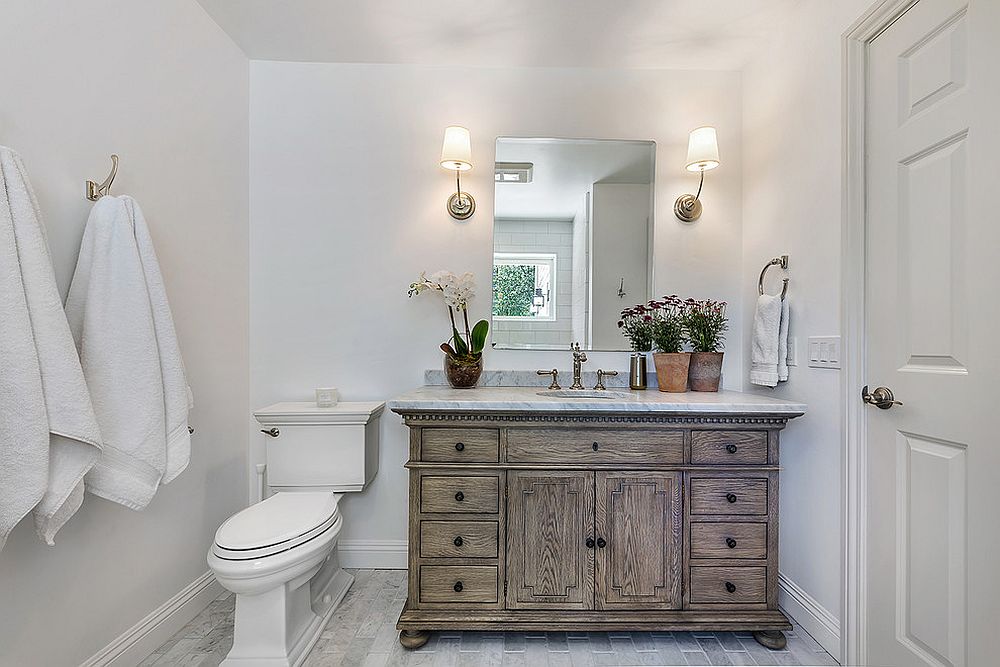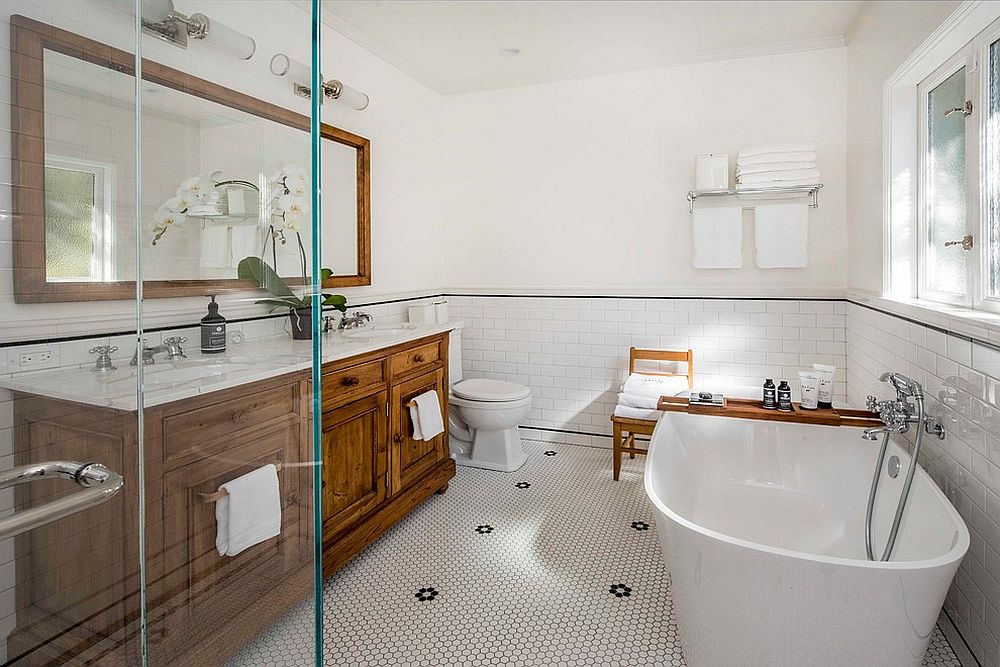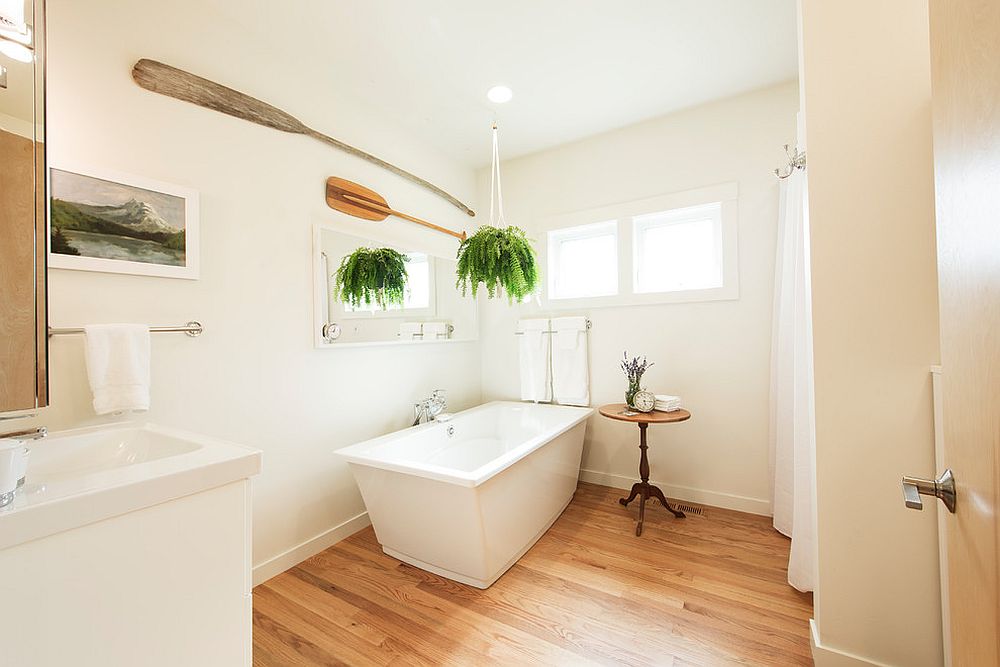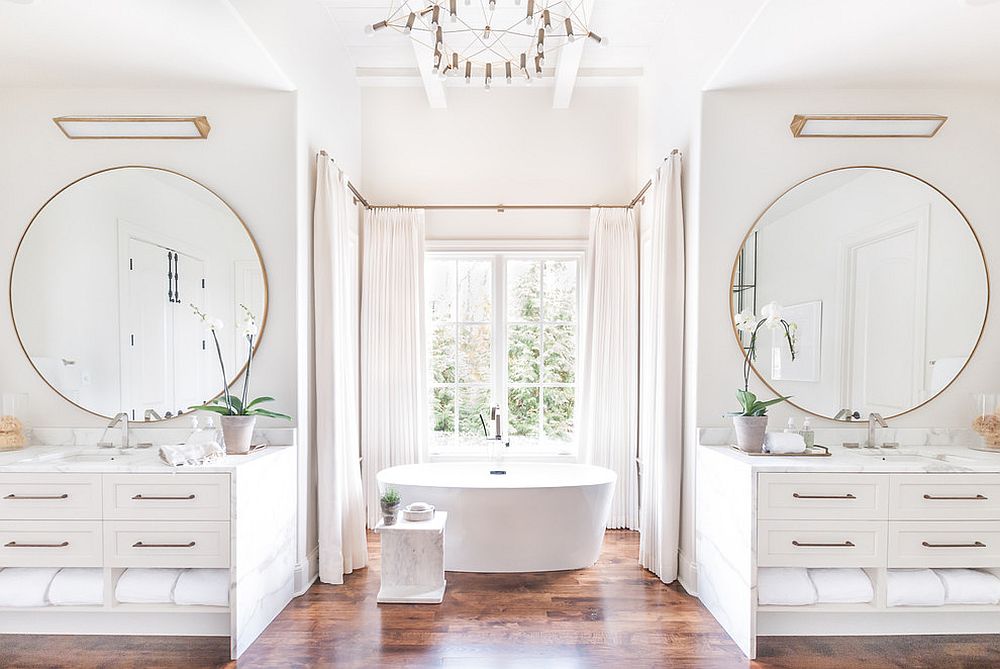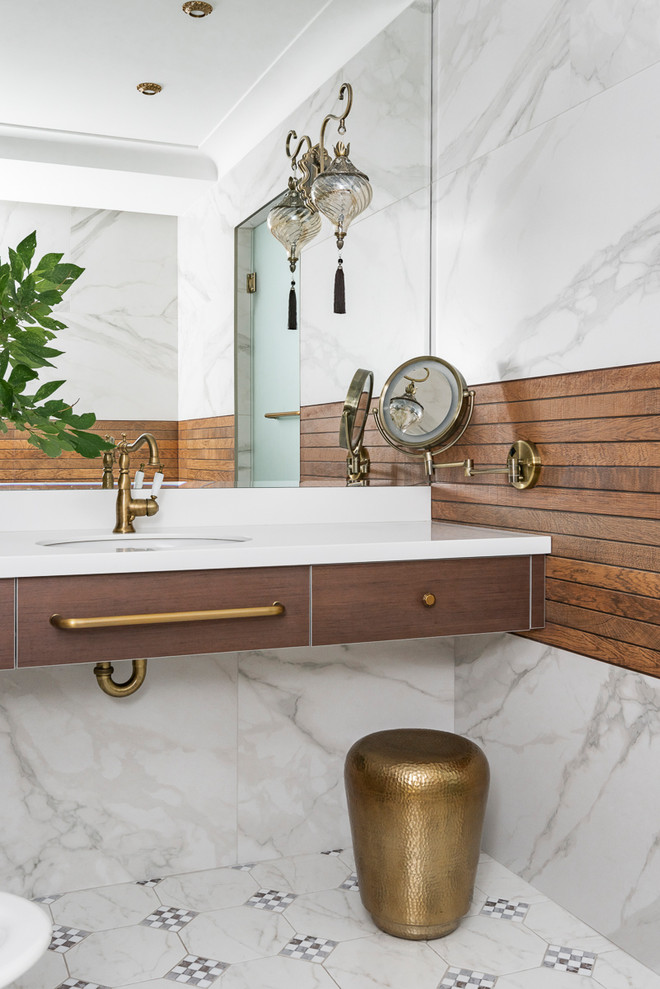 Just a Hint of Black
The black and white bathroom is nothing revolutionary in itself but it is one that is perfect for the modern home with a change in balance between both those elements. This fall, ramp up the 'white' part of the duo and use black accents to anchor the brilliant bathroom. The black bits can come in the form of accent tile, window frames, door handles or even lighting fixtures that wow. Just make sure that you do not go overboard with black and take away from the central color theme of the bathroom!
RELATED: Trendy Bathroom Additions That Bring Home The Luxury Spa!