When you think of sconce lighting, do you imagine commercial spaces such as movie theaters and hotel lobbies? Guess what? Sconces are just as illuminating at home! In fact, they add a certain elegance that makes a space seem special rather than rigidly formal. One popular sconce location is the powder room — flanking the sink. Yet sconces can appear in a variety of other key areas, such as on either side of a bed or a living room sofa.
Unless you are an electrician, it is wise to enlist the help of an expert when it comes time to install the sconces. After all, cutting holes in the wall and connecting wires are not small feats. Yet taking the time to hang sconces safely and well will result in a big payoff. And we've got the images to prove it …
Modern Sconces
We begin with a group of sconces that are undeniably modern. Below we see a pair of wall lamp sconces with rectangular shades. If you love the look of lamps but don't have the bathroom counter space, these sconces are the answer… [from Soledad Builders, LLC]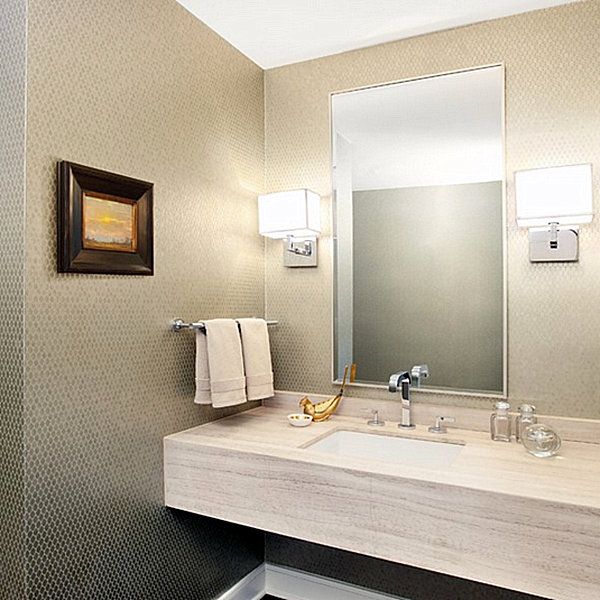 For another sconce style that takes inspiration from lamp design, check out the Monk Wall Swinger Lamps by Rico Espinet, available in aluminum or deep patina bronze finishes: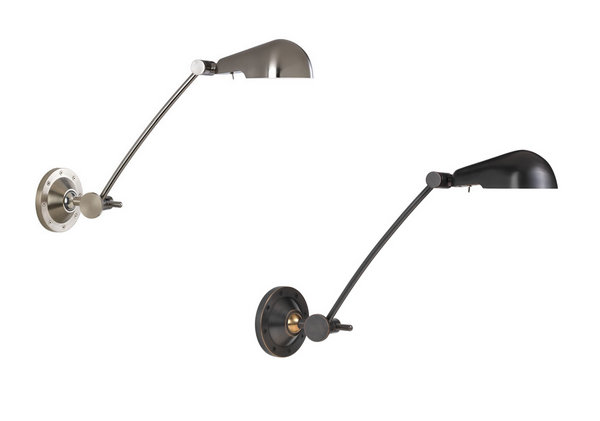 Say it with cylinders! The tubular sconces in the next image combine metal and glass for a two-tone look that works well in the wood and tile space below. [from DSC DesigWorks]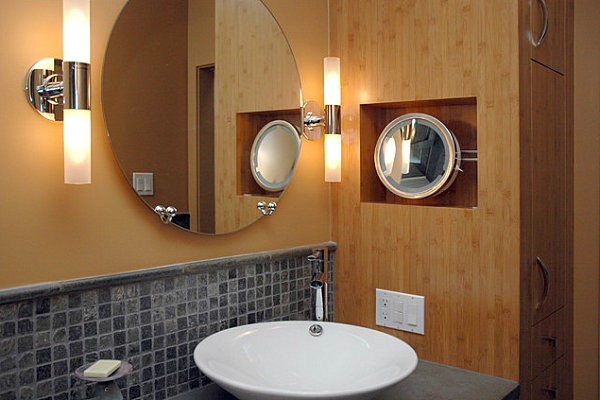 Ornate Sconces
Some sconces are more detailed than clean-lined. With the look of a chandelier, the sconces in the next image are perfect for an elegant marble bathroom. [from Jeneration Interiors]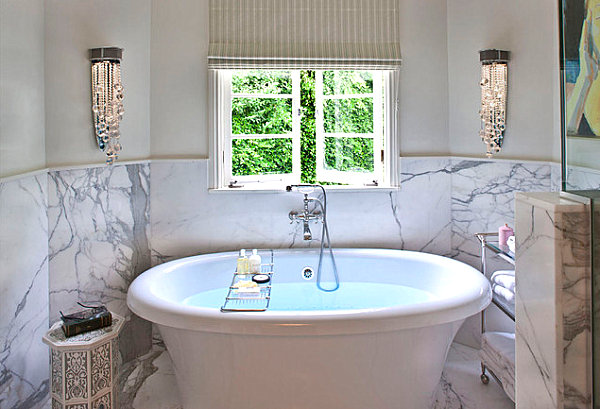 The next featured sconce can't help but resemble a mineral cluster as it glistens and casts rays of light and shadow on the wall. [from Yaniv Schwartz via Houzz]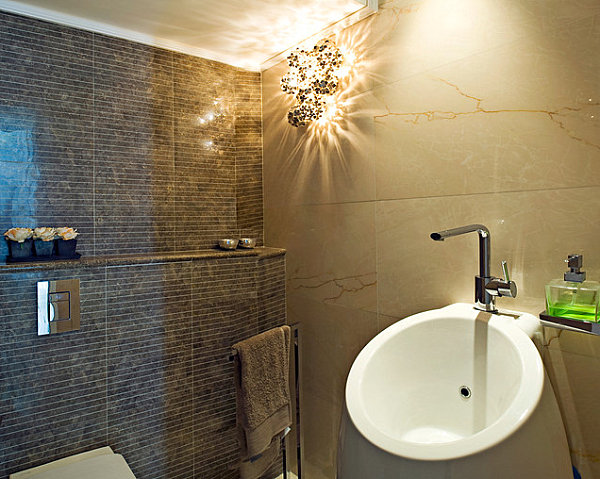 From minerals to jewels… The Caboche Piccola Wall Light from YLighting is designed by Patricia Urquiola and Eliana Gerotto and crafted from PMMA and blown glass. We can't take our eyes off its amber glow…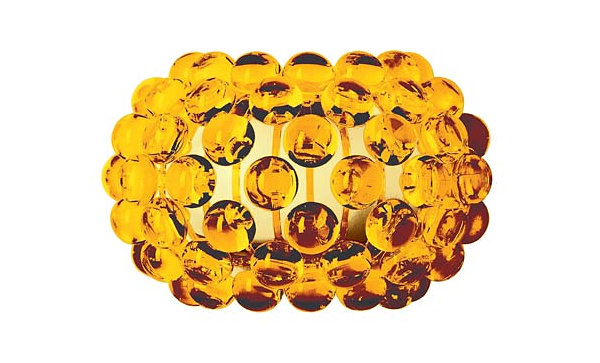 Coral is the word! Well, at least the appearance of coral. The Kiki Sconce from Moth Design has a white powder coat finish that highlights the organic form of the piece. [image from Decor Pad]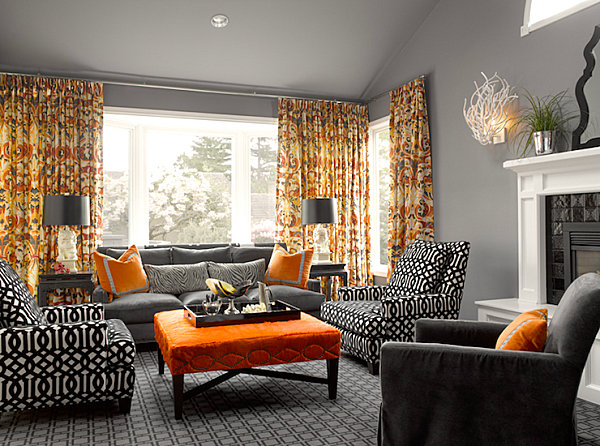 Retro Sconces
Sconces are a design staple of the present, but they are also a thing of the past. Which is why it can be truly fun to select sconces with a retro look, such as the pieces below (which have undeniable Mid-Century modern style). [from Residents Understood]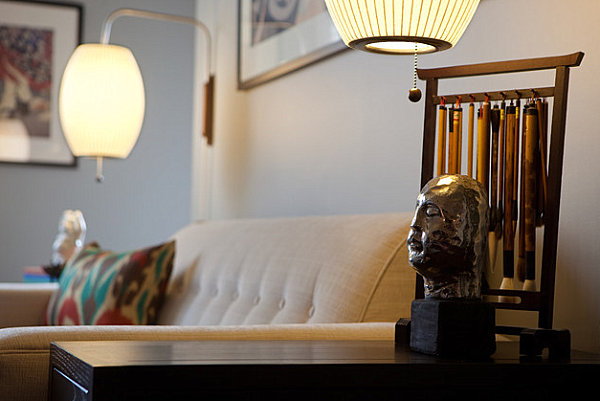 Nobody resurrects patterns of the past quite like Jonathan Adler, and he's done it again with the parker wall sconce. A frosted glass case is surrounded by a square-motif design in polished nickel or deep patina bronze.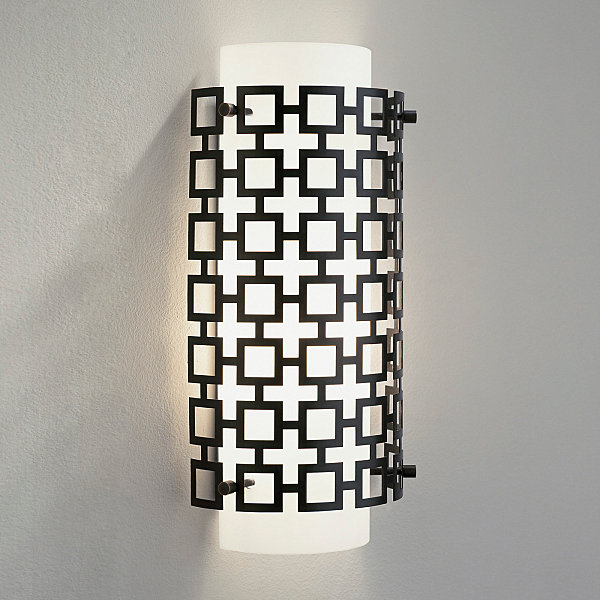 Globe bulbs and bamboo-style tubes shine in the meurice 5-arm wall sconce, also from Jonathan Adler. While the image below shows the item in polished nickel, you can also purchase the piece in an antique brass finish. Yes, brass is back!
The sconce in the next image can't help but have an '80s look, espsecially since an Art Deco revival occurred during the decade. Yes, '80s-meets-'20s style can be yours when you purchased this wall sconce from LightingDirect.com, available in brushed nickel, polished brass or bronze: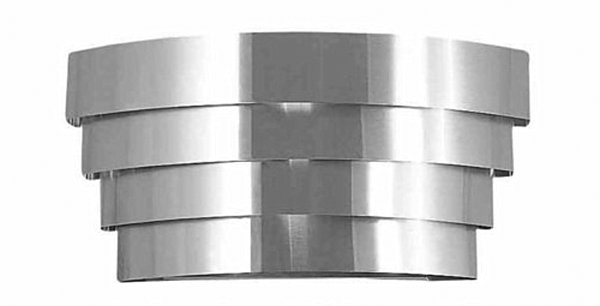 We end with a truly vintage piece. The French Art Deco sconces from 1stdibs )shown below) are made from frosted glass. From the 1930s, these glamorous geometric pieces originally shone in an English hotel: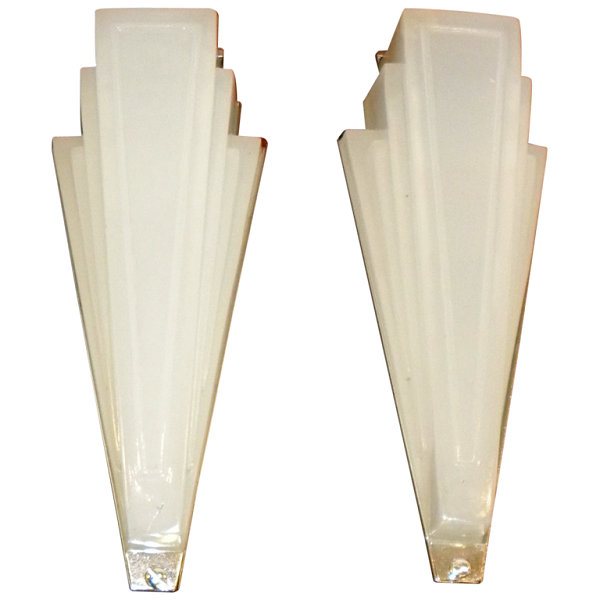 Do you have sconces in your home? Where are they located? Tell us about their form and function by leaving a comment below…
Liked the story? Share it with friends.