Have you noticed the change in recent bedroom decorating? It seems that the small workspace in the corner or even just the smart study table is quickly replacing the classic makeup vanity set! Work has definitely become a bigger part of life at home in the last few years and the lines between personal space and a professional environment are increasingly vague. But for those who still love and need the makeup vanity, there are plenty of stylish, space-savvy and elegant options that bring back a touch of classic charm and modern functionality to the bedroom.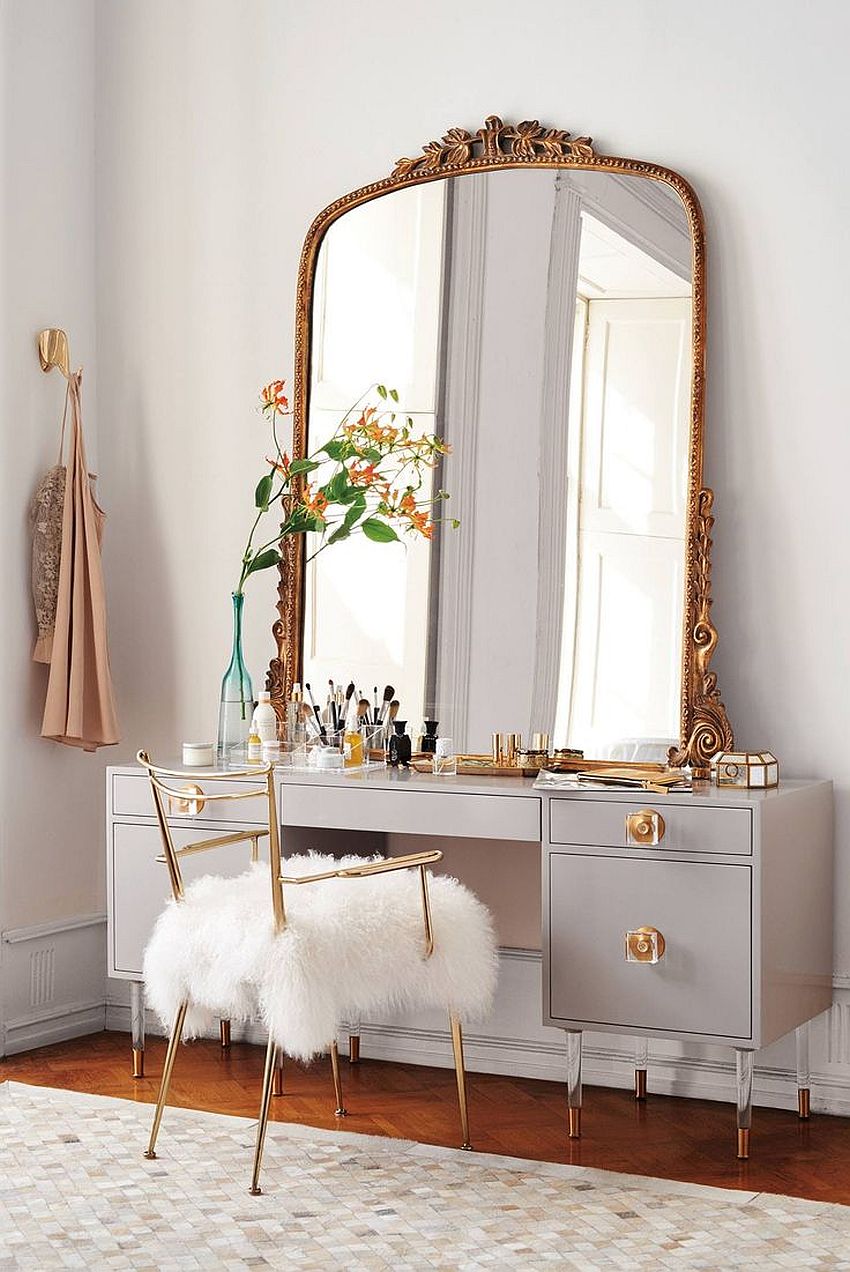 Whether you wish to combine the small dresser with a lovely mirror and a colorful stool of your choice or prefer a more complete vanity set, the bedroom makeup vanity can accentuate both the style of your bedroom and give it a cool focal point. Adding metallic glint to a neutral space at times and ushering in mirrored magic on other occasions, here are 20 bedroom makeup vanity ideas that leave you dazzled –
Chic and Mirrored Makeup Vanities
A mirrored dresser coupled with an equally snazzy mirror and a chic chair shapes a makeup vanity that brings back the charm of Hollywood Regency style at its impressive best. The mirrored makeup vanity or dresser offers advantages beyond mere aesthetics. In the small bedroom they create a greater sense of visual space by reflecting the light indoors. These glittering additions can also breathe life into a dull corner of the bedroom and transform the ambiance of the space completely.
RELATED: 22 Bathroom Vanity Lighting Ideas to Brighten Up Your Mornings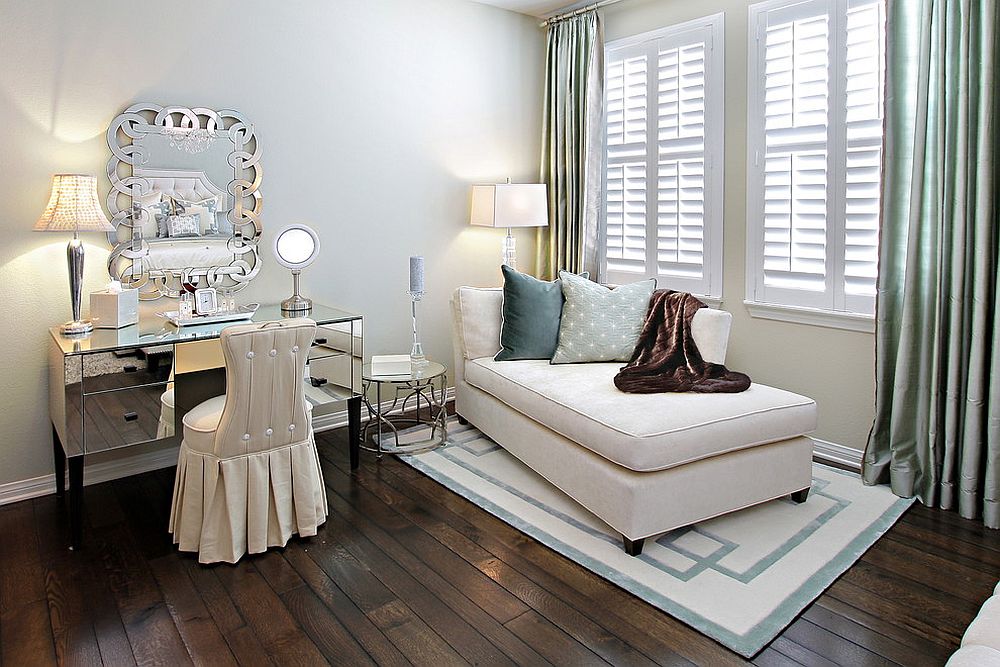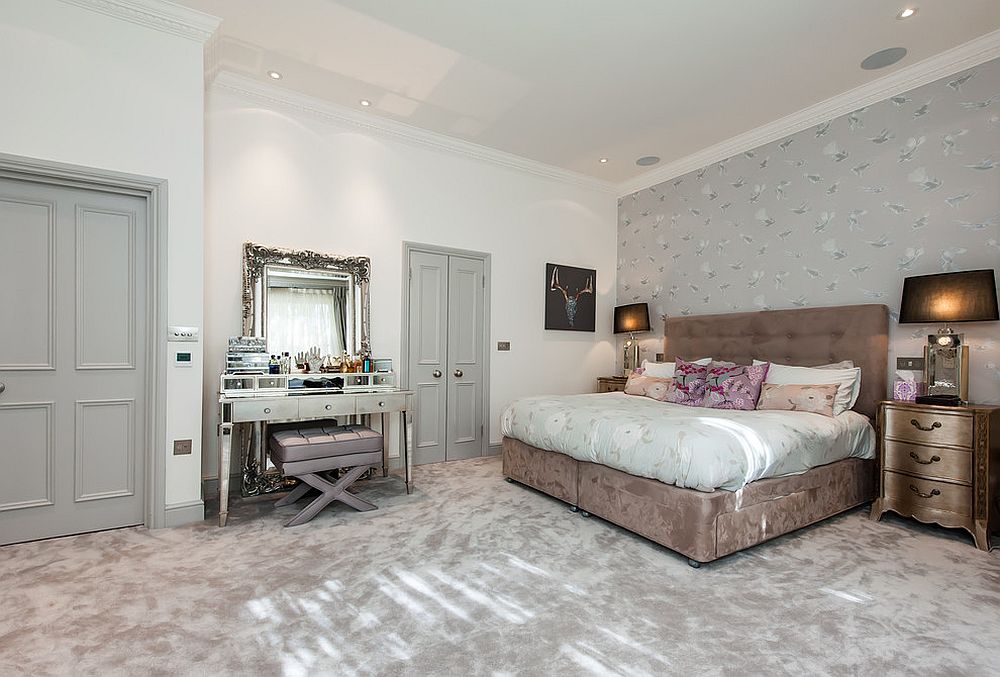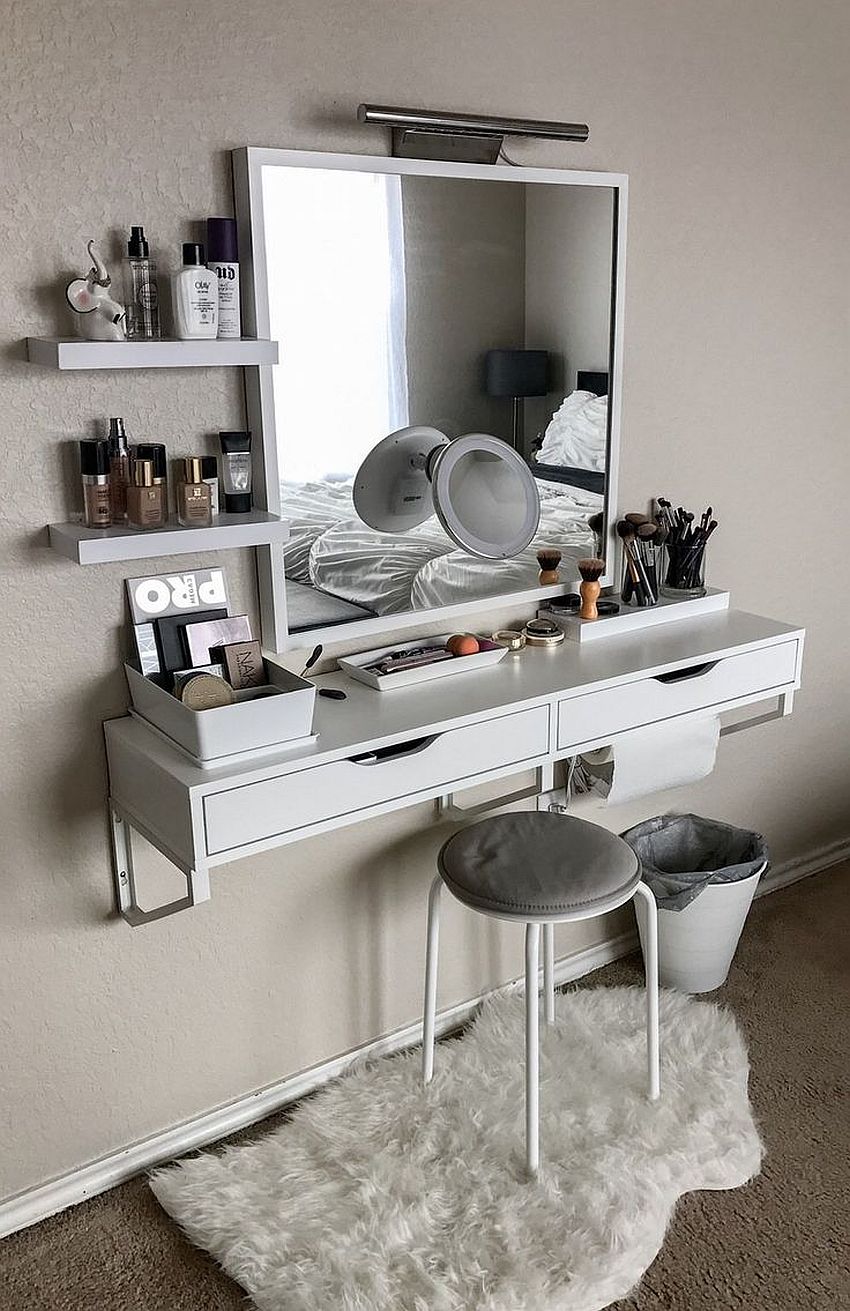 Those who prefer something less glitzy can opt for a vanity with white finish instead of one that has a mirrored finish. The white makeup vanity fits in much more easily with the visual appeal of a modern bedroom and is far less striking. It also leaves the color scheme of your existing bedroom completely untouched even while effortlessly blending into the backdrop.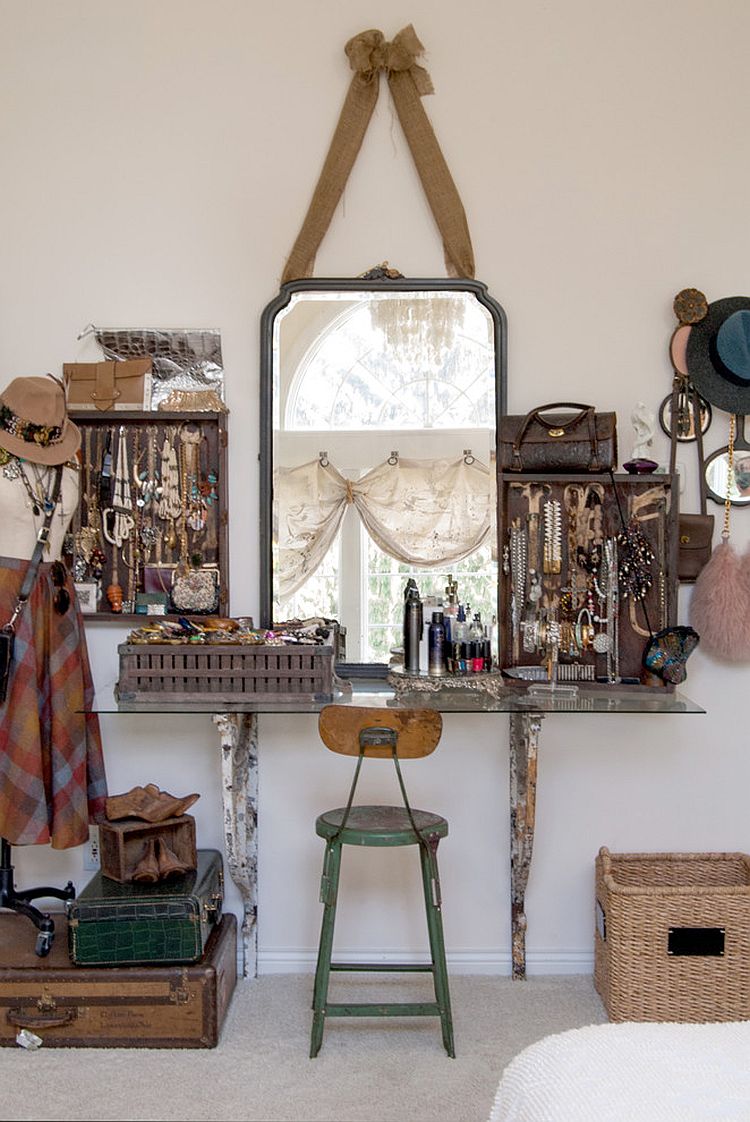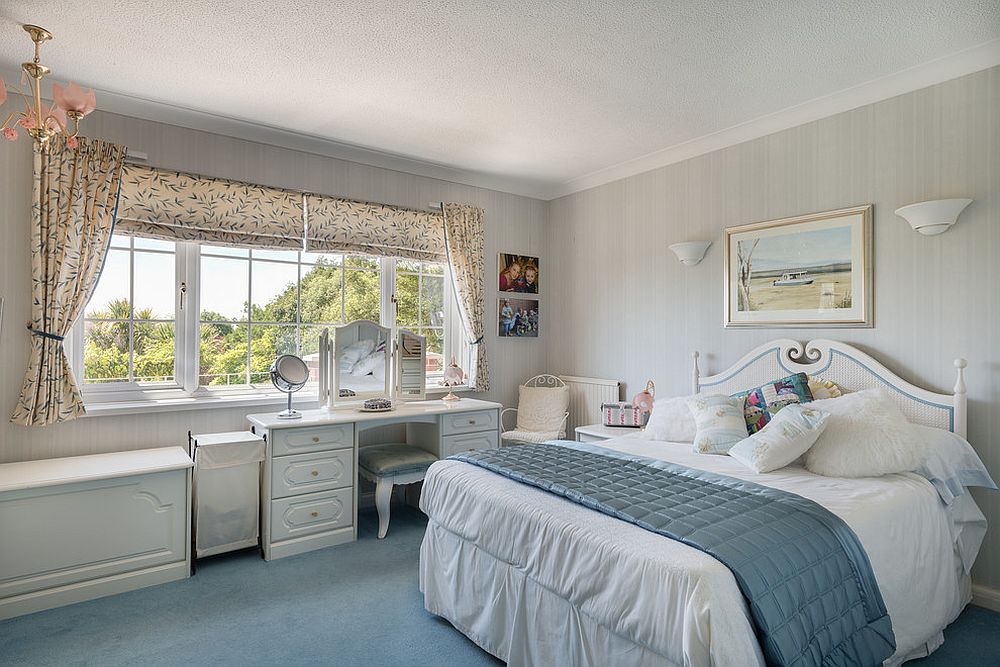 Modern Makeup Vanity Ideas
Modern makeup vanities in the bedroom are very different from their more traditional counterparts both in terms of size and finish. Some simply offer countertop space for your cosmetics and small accessories, while others provide sleek and space-savvy drawers that can tuck away pretty much anything and everything! Most homeowners are combining the built-in bedroom makeup vanity and dresser with the larger closet to create a more organized bedroom that also feels far more curated.
RELATED: Colorful DIY Dressers That Pack a Punch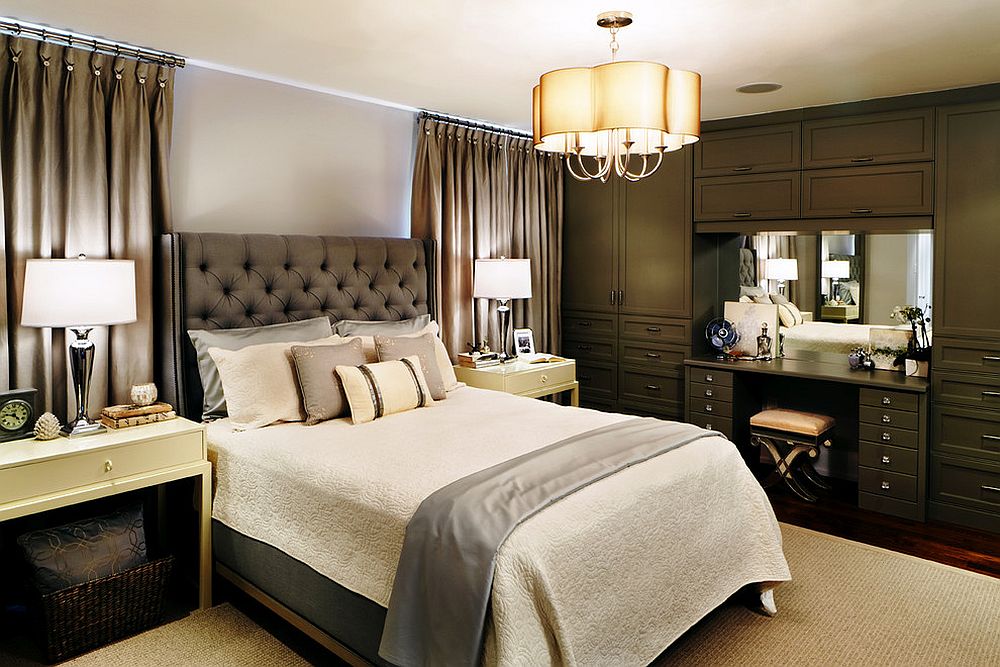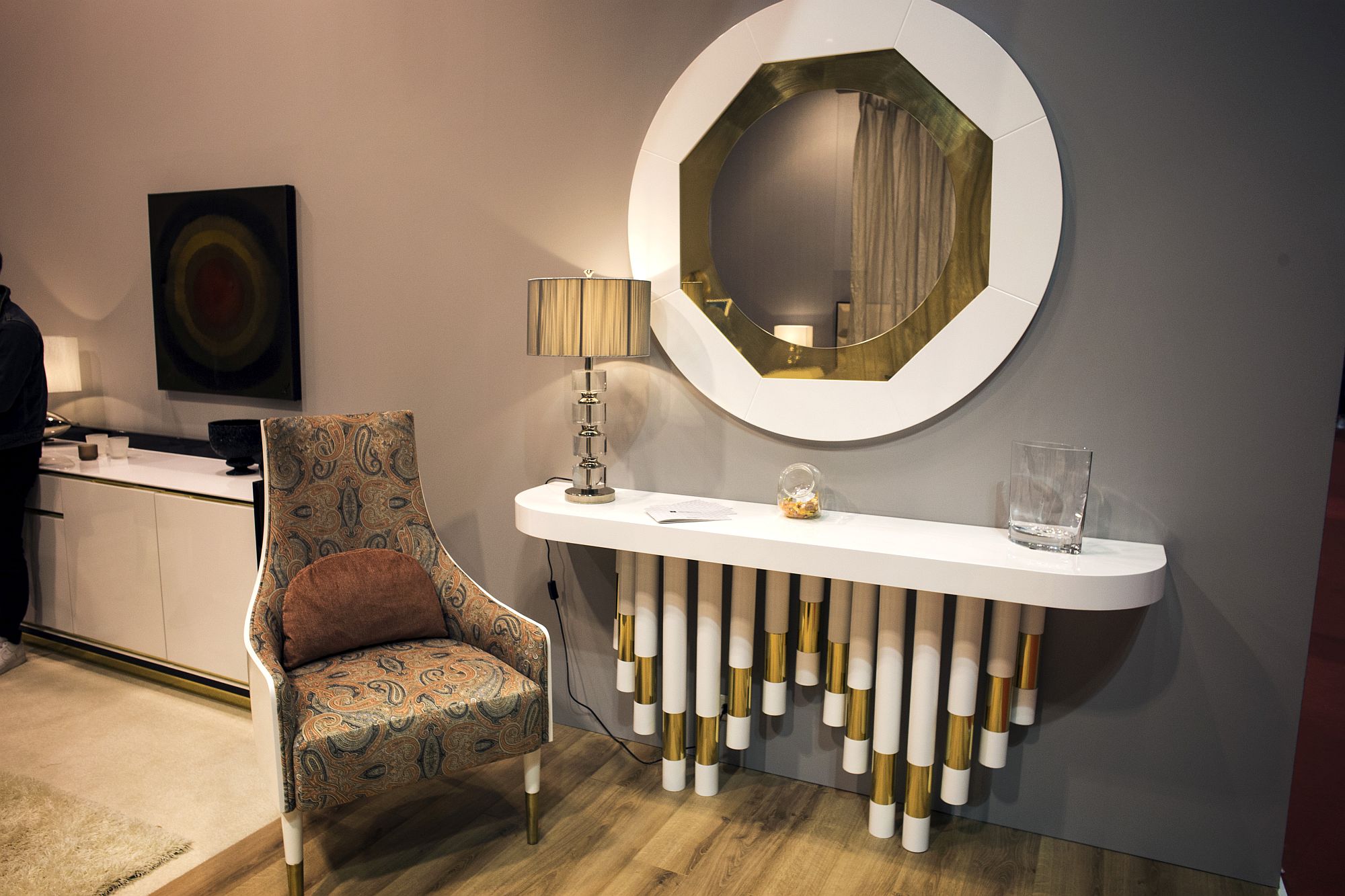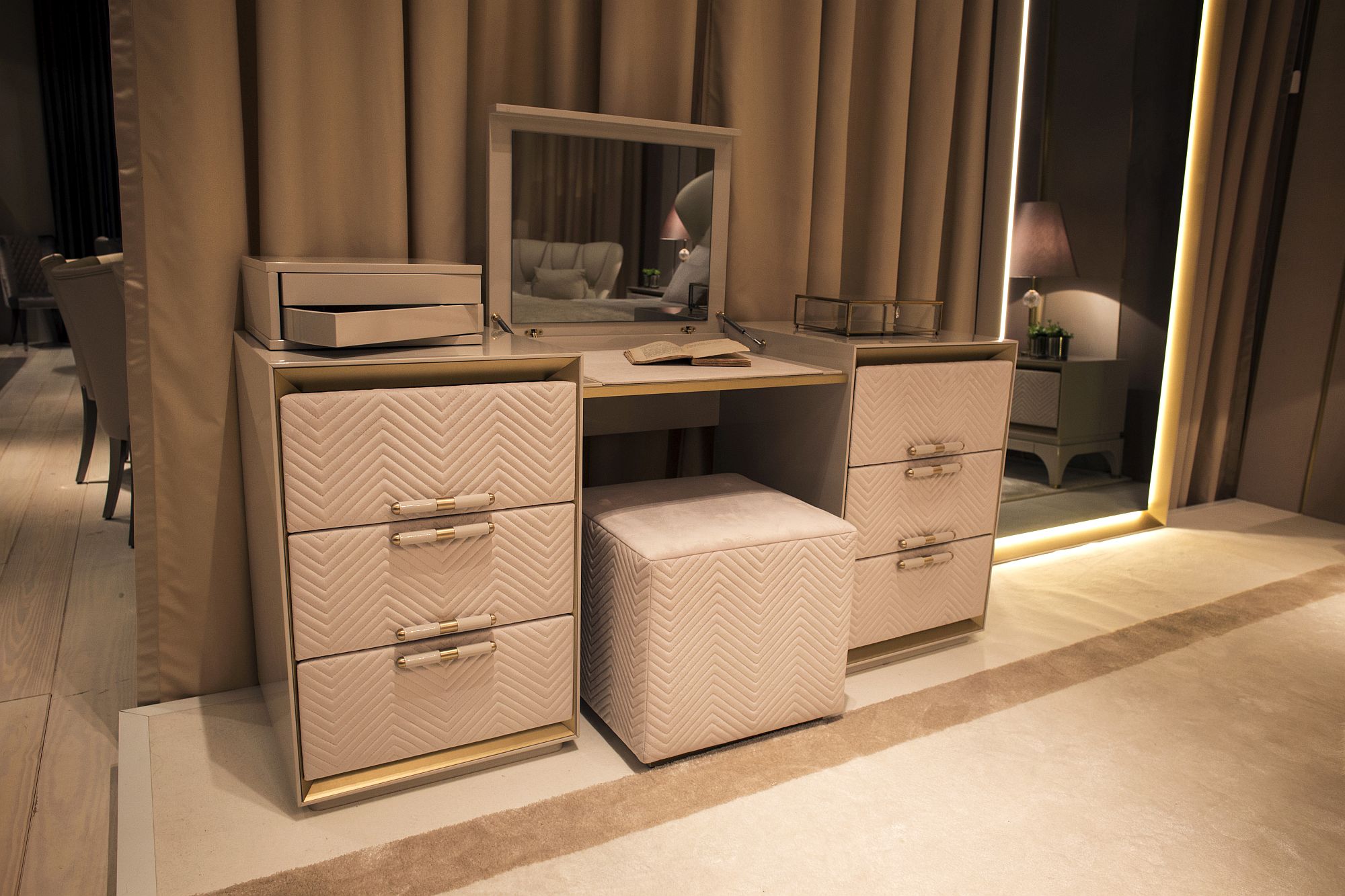 If a bespoke, built-in makeup vanity does not do work for you, then shopping for a slim and fashionable vanity set is your next best option. They can become a part of your bedroom without the hassle of a small-scale renovation and can also be moved around with ease when you decide to redecorate at a later time.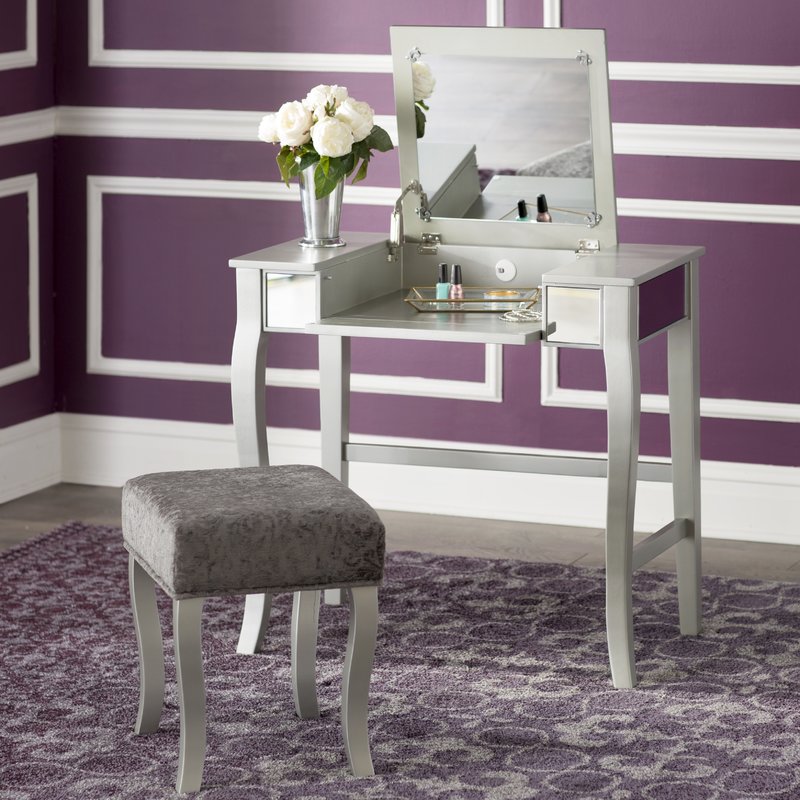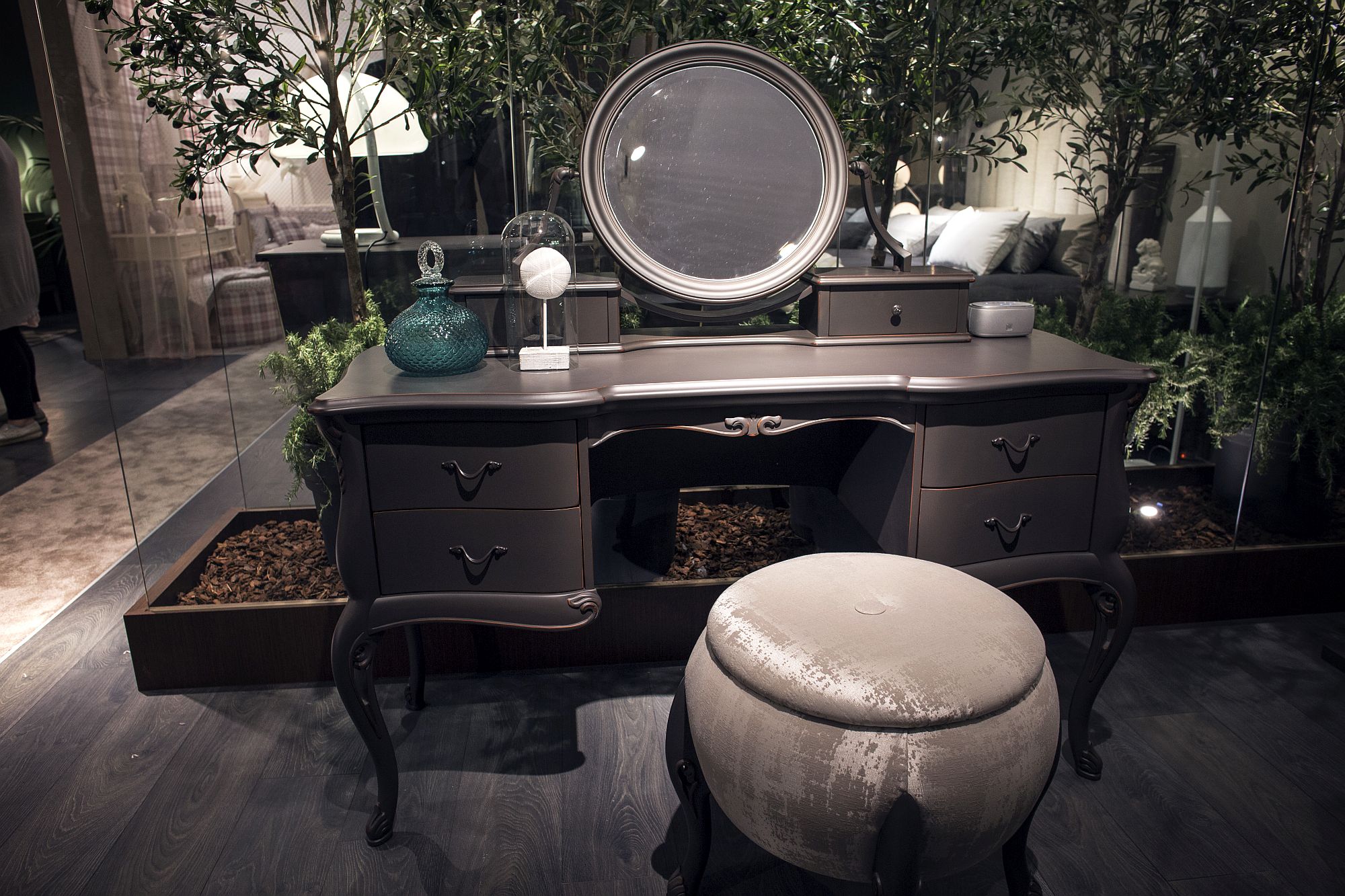 Space-Savvy Delights
Filling the already small bedroom with additional furniture pieces can create a cluttered look when done wrong. The makeup vanity though comes with the sparkling advantage of a mirror, making a much less visually cumbersome addition. The design of a space-savvy bedroom vanity can range from a custom unit that disappears into the wardrobe when not in use to a small, retractable vanity table that can be folded away with ease! A corner dresser with a mirror is also a great option as it combines the storage efficiency of the former and the breezy charm of the latter even while maximizing the square footage.
RELATED: 35 Beautiful Bedroom Benches to Complete Your Room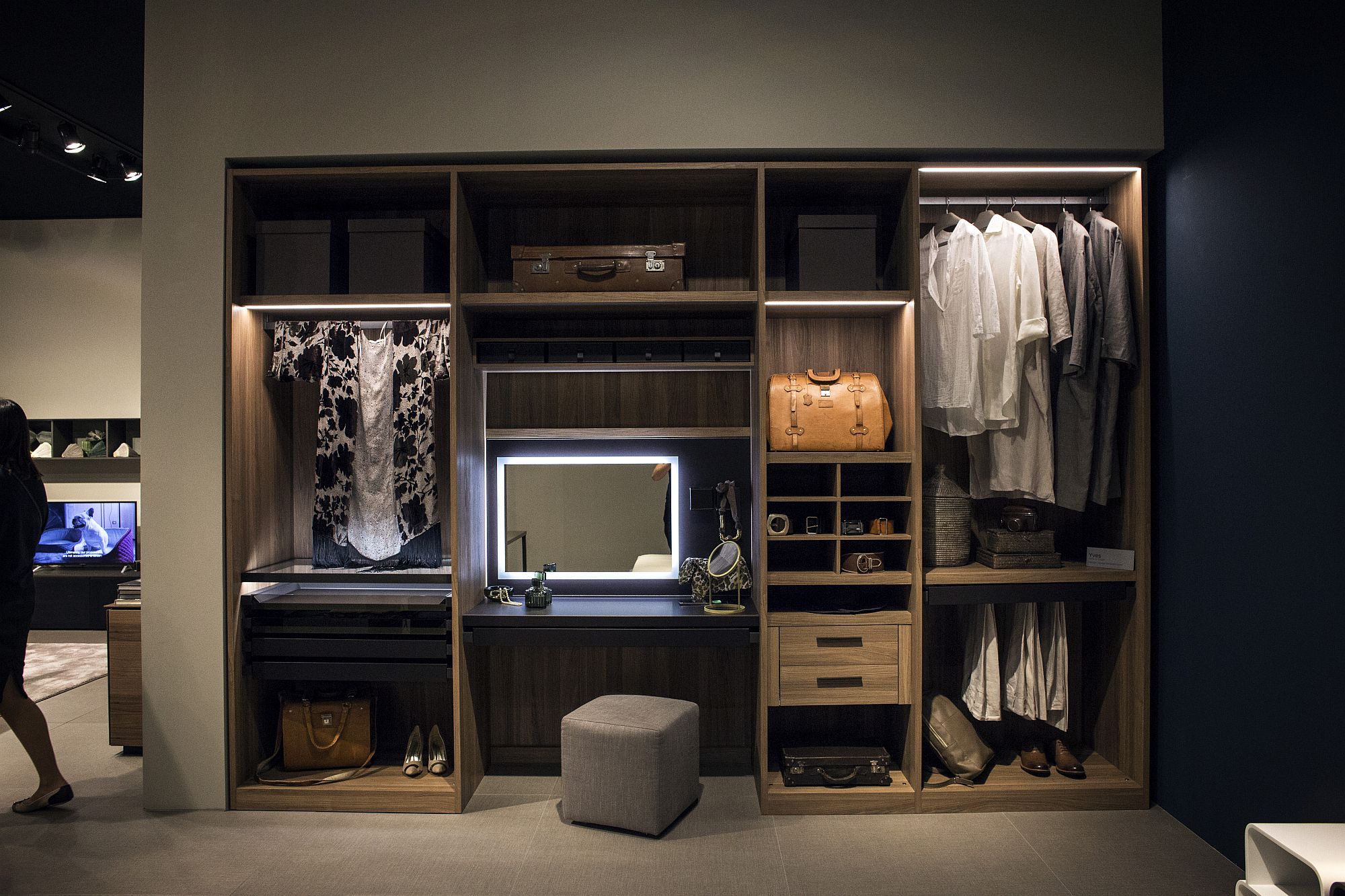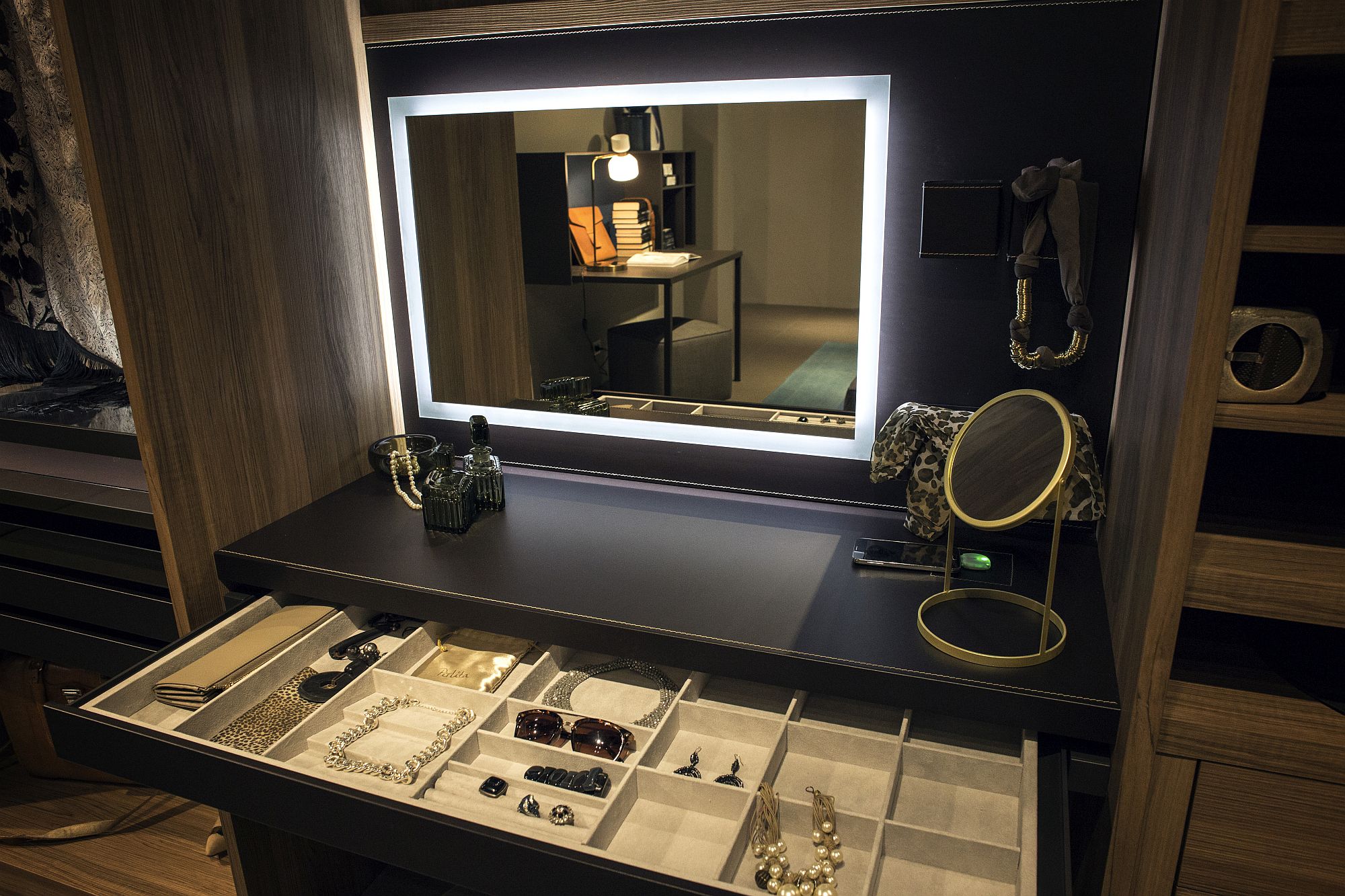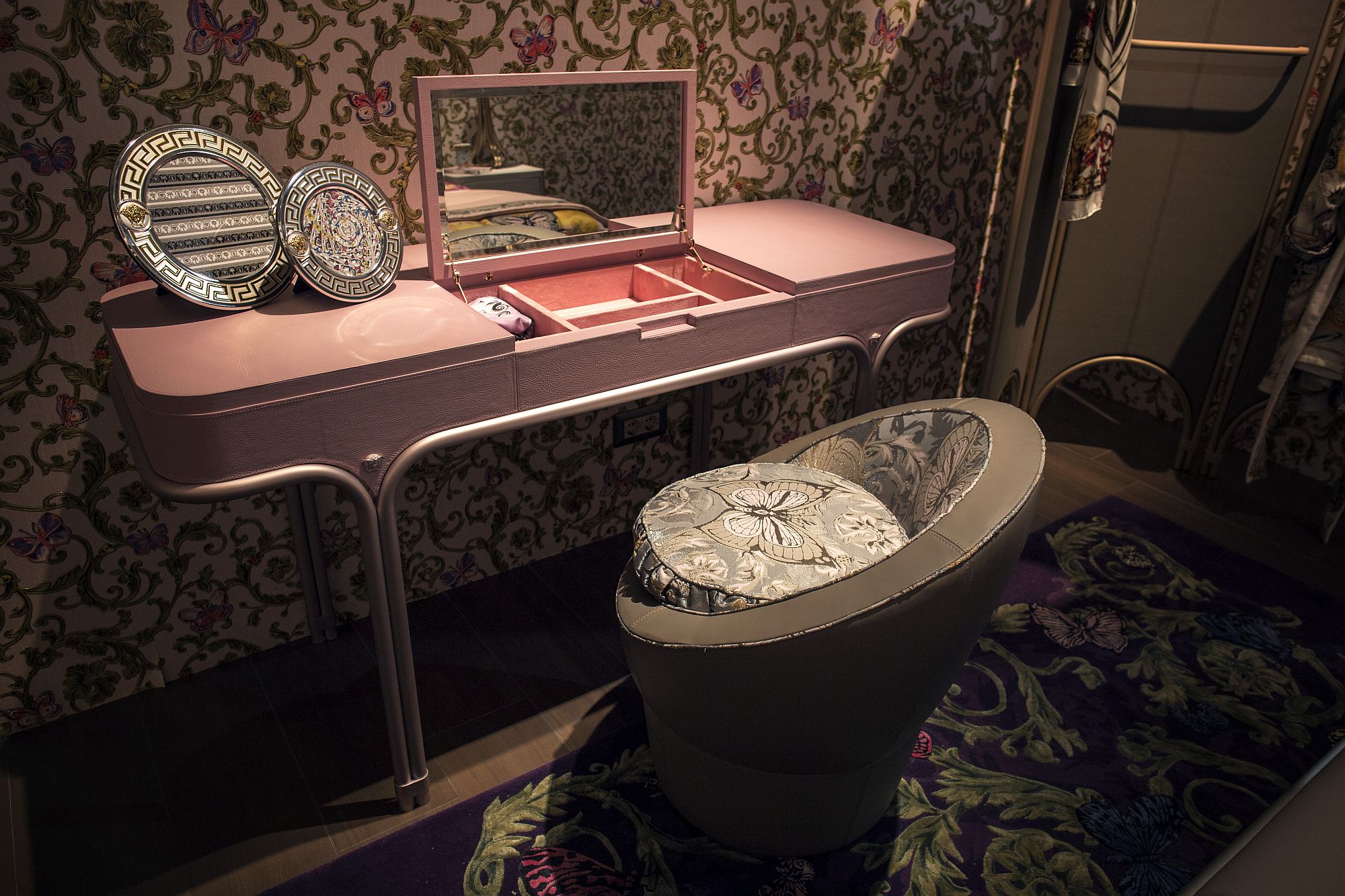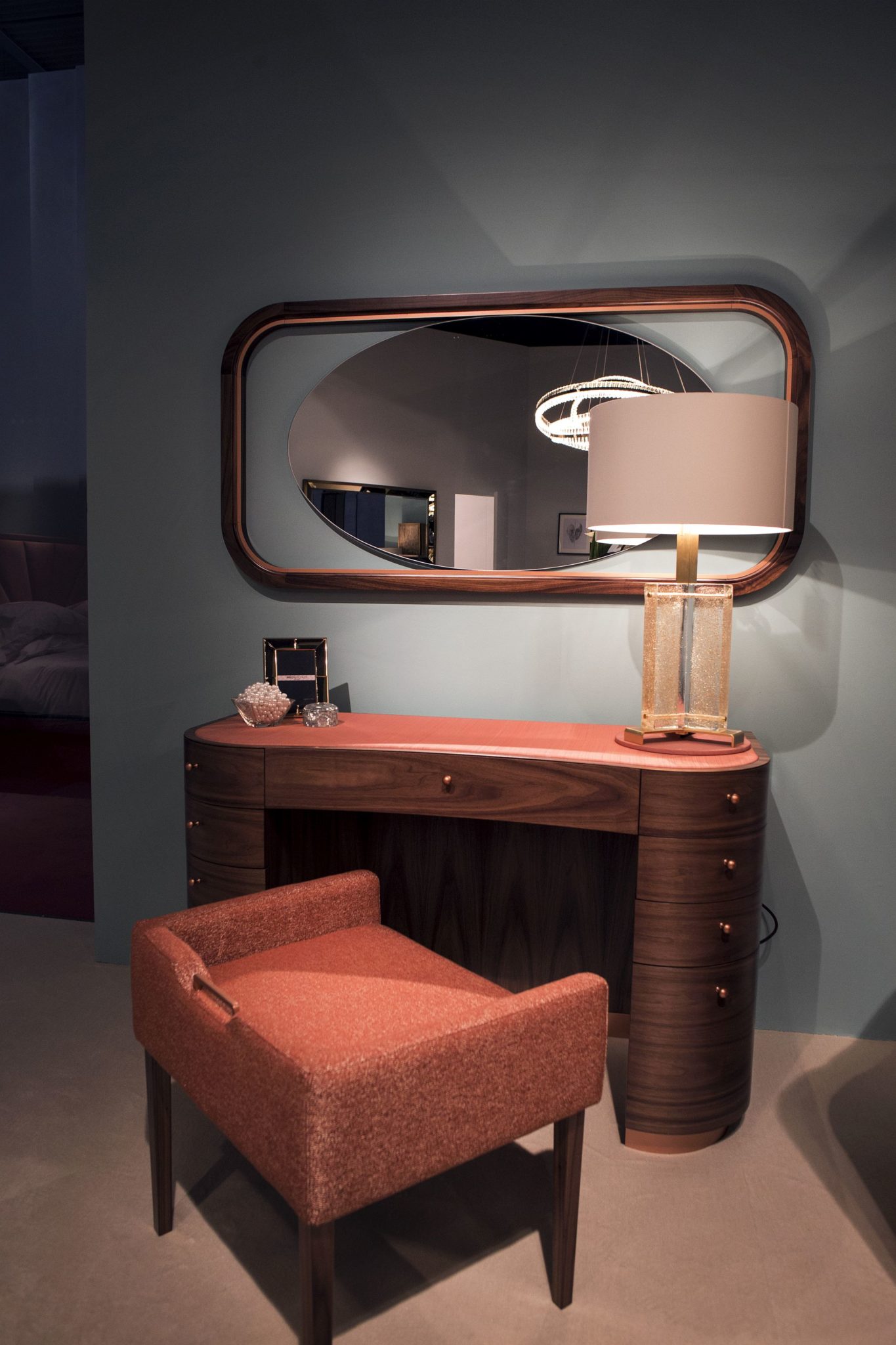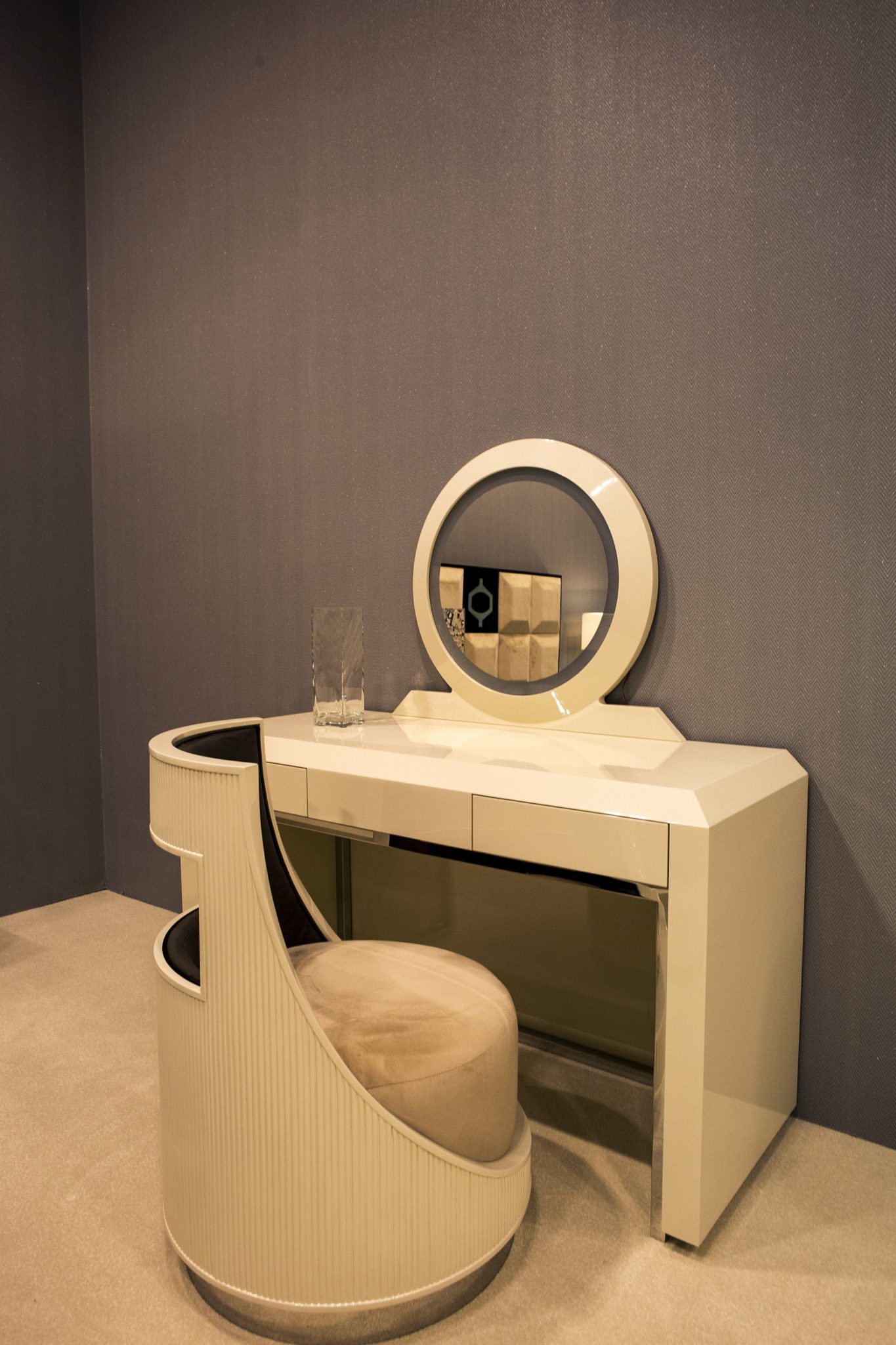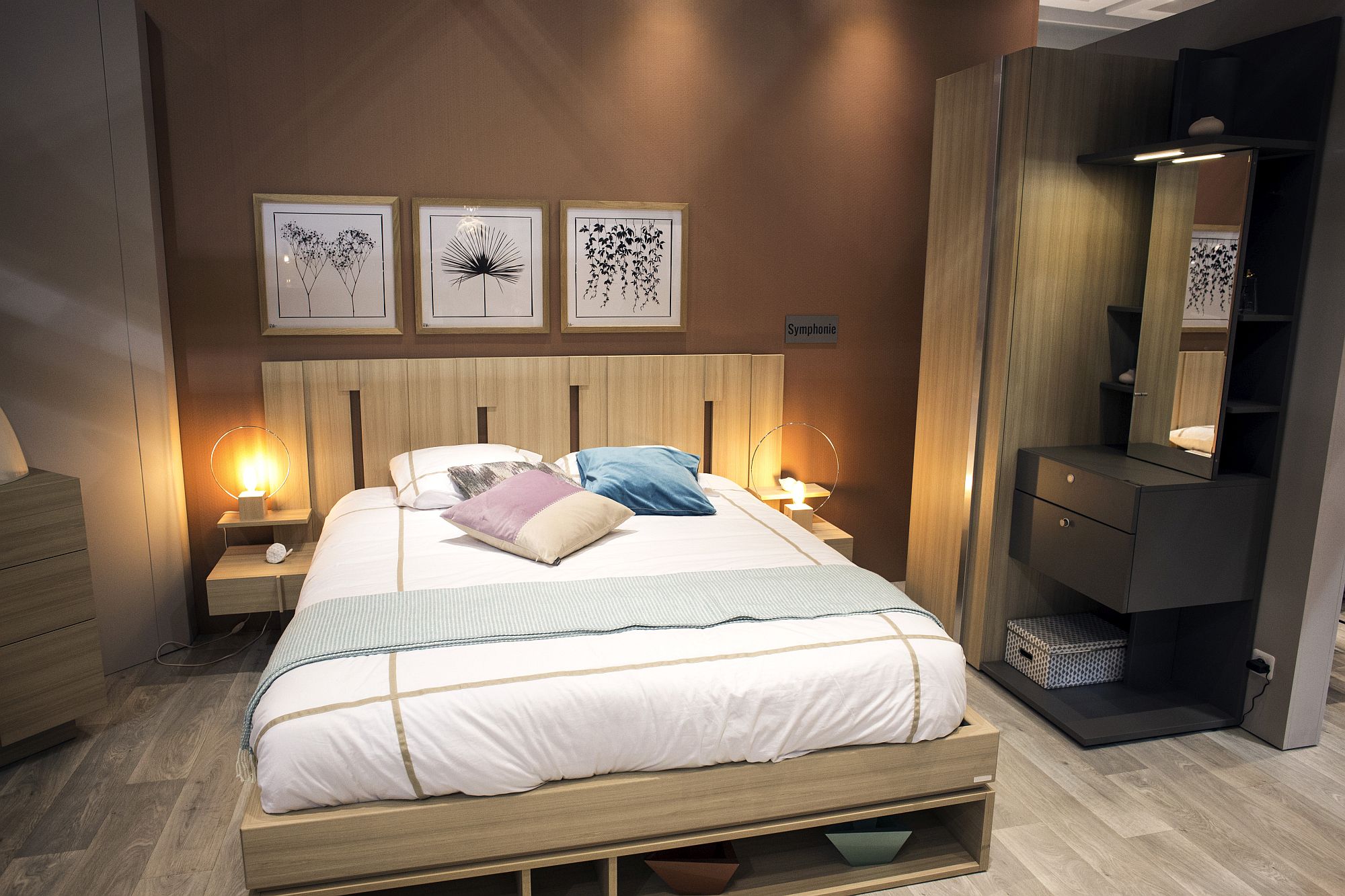 Classic Dressers
We always have a soft spot for classic designs and those trying to craft the perfect traditional, art deco, Victorian or Hollywood Regency style bedroom will surely need a classic makeup vanity set. A vanity set with golden finish accentuates the air of indulgence in a majestic and regal bedroom that takes you back in time. Flowing curves and ornate embellishments are a part of this seemingly 'over the top' and yet stunning vanity set. In case you are looking for an addition that is less 'opulent' and more 'traditional' then a wooden vanity with metallic accents is the one to bring home.
RELATED: 20 Marvelous Makeup Storage Ideas