It is that time of the year when the chill in the air gets stronger, the lights around us get brighter and a smile inevitably starts appearing across most of our faces almost magically. It is a time that we look forward to dearly and everything from fun family holidays to hectic shopping and grand decoration of our homes takes up most of our time in the next month and a bit. Time from now to the New Year seems to absolutely fly by and you never have enough of it. For those who love to decorate every nook of their home with festive cheer, you simply cannot start soon enough. So why not get things going with the best DIY Christmas decorations and Holiday Season crafts!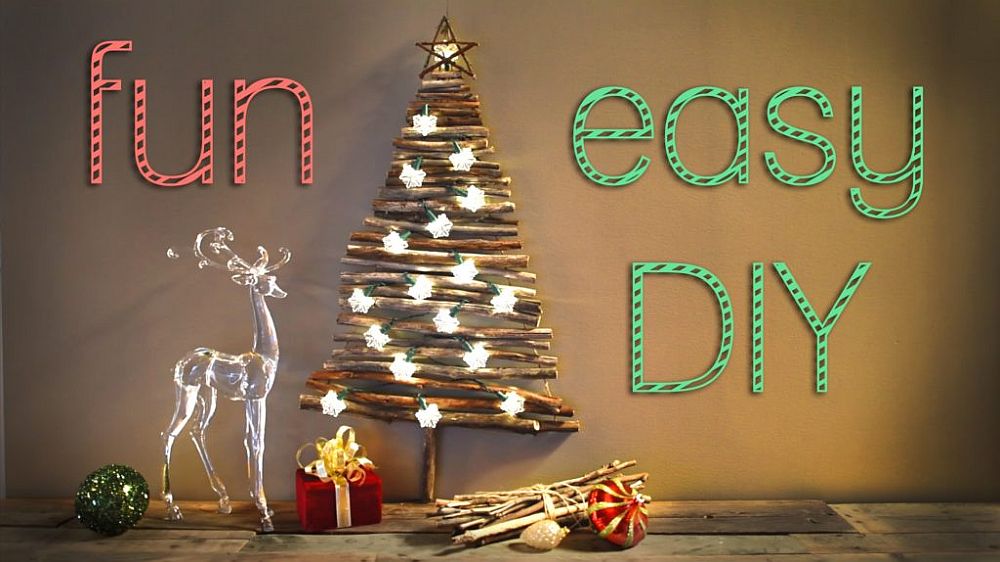 It is safe to assume that as soon as Thanksgiving is, the makeover that leads to Christmas is something that we are ready for. As we alluded to earlier, it is never too early to start. And the best DIY ideas make holiday season decorating all the more fun. Beyond getting everyone in the family involved, these projects are cost-effective and also add a personal touch to your home. From DIY Christmas lighting ideas to garlands, wreaths and Christmas trees, these are 50 easy and awesome Christmas crafts that offer everything you can ask for. Enjoy!
Time to Welcome the Holidays!
We start off with the most obvious additions to your home that signify the arrival of Holiday Season to one and all in the neighborhood – holiday wreaths. Christmas wreaths ordinarily come with a mix of white and red and ideas like the straw DIY wreath and the simple wreath in red and white are upper easy to create. They take no more than an hour to make and add plenty of festive cheer to the front door and the entryway. Those with a more green inkling can try out the velvet DIY mistletoe wreath or even the gorgeous cushion moss wreath.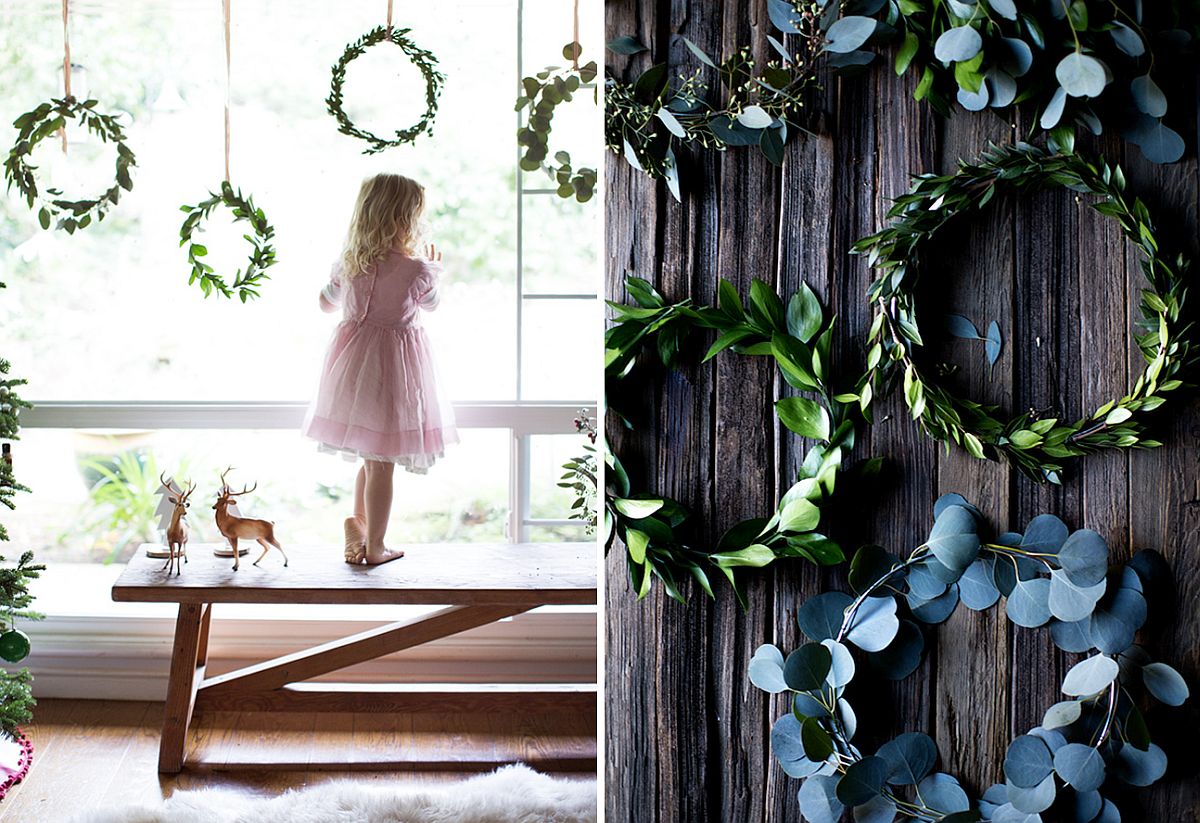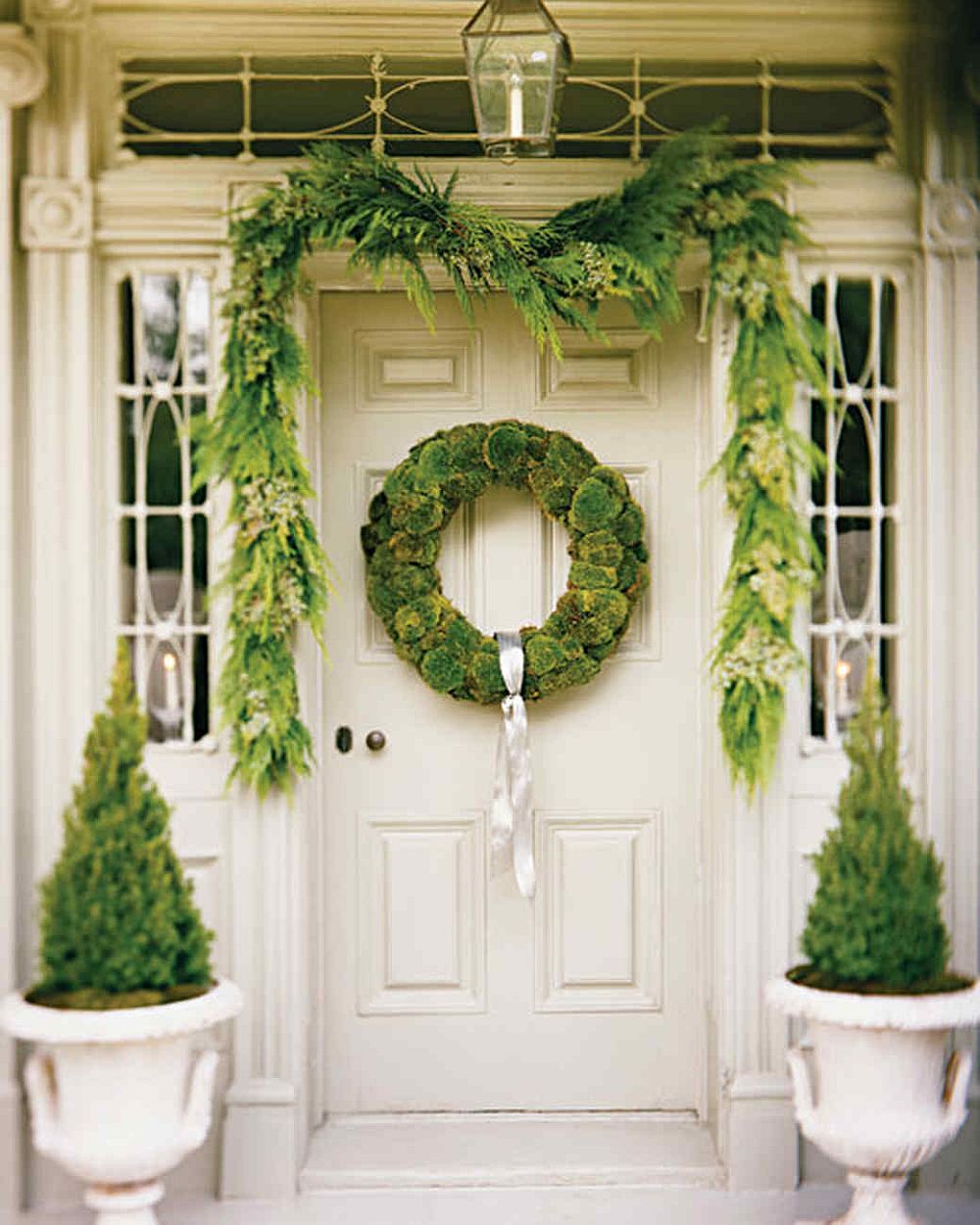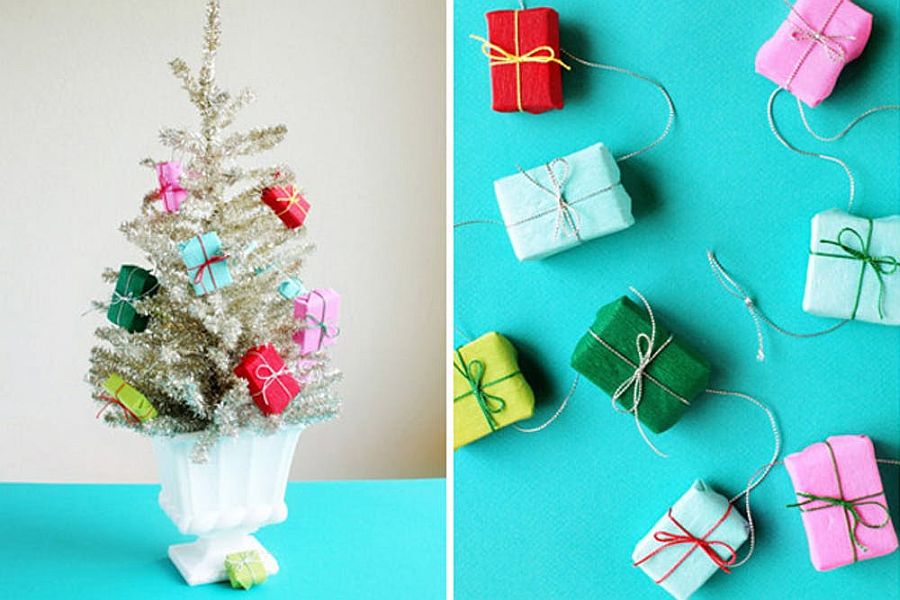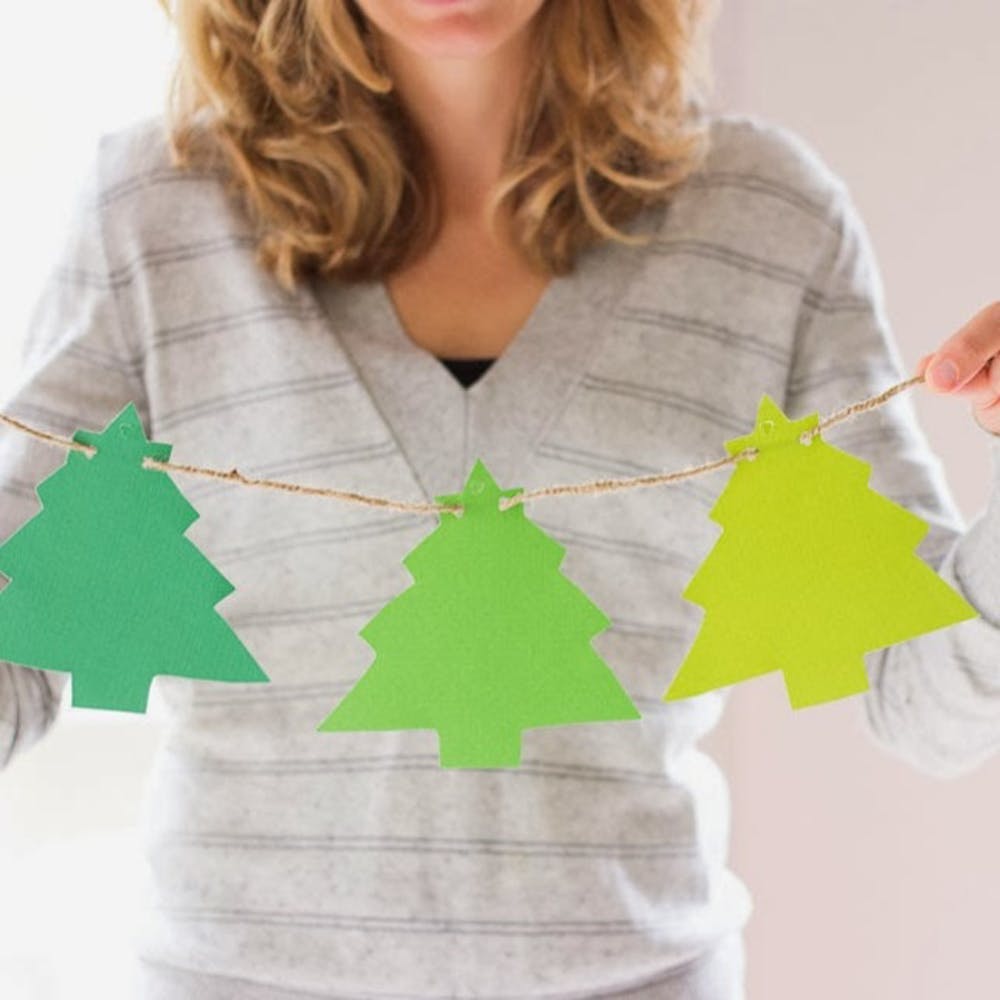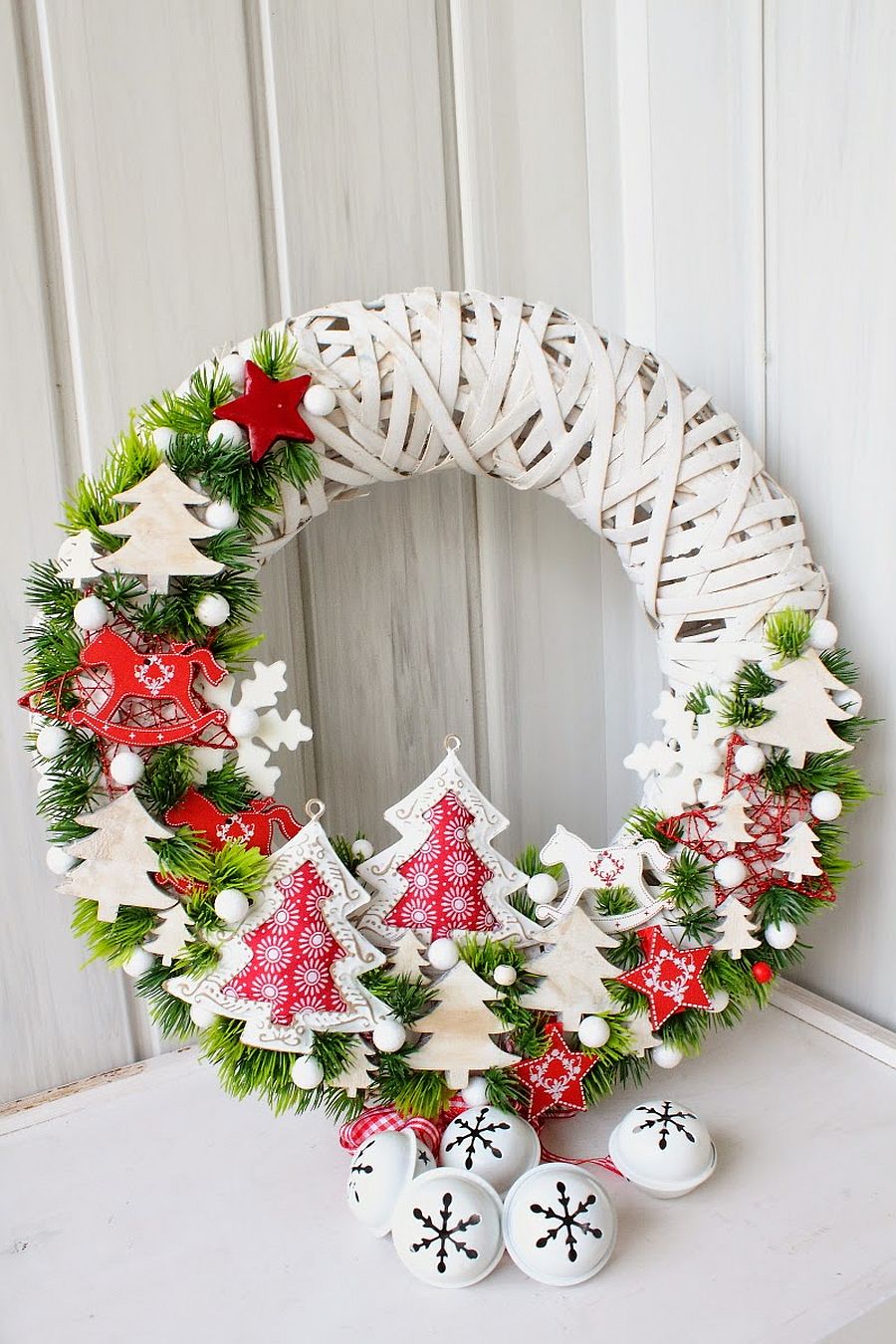 Once you have the wreath in place (something that should take no more than an hour two of your weekend's time), it is time to move on to the Christmas banner. The homemade Merry Christmas banner in white and red hanging above the fireplace mantel is a perpetual favorite while garlands that still capture the charm of fall gone by can be used to add that touch of surprise. Wooden vintage signs and illuminated boards with season's greetings are an added bonus!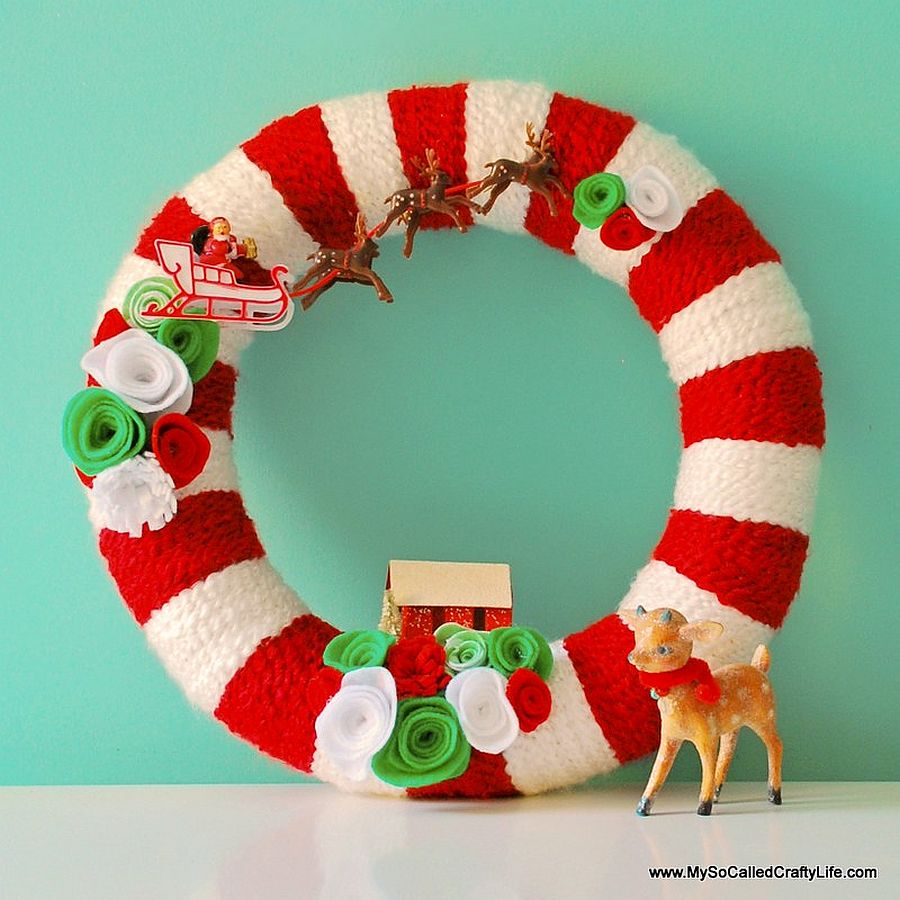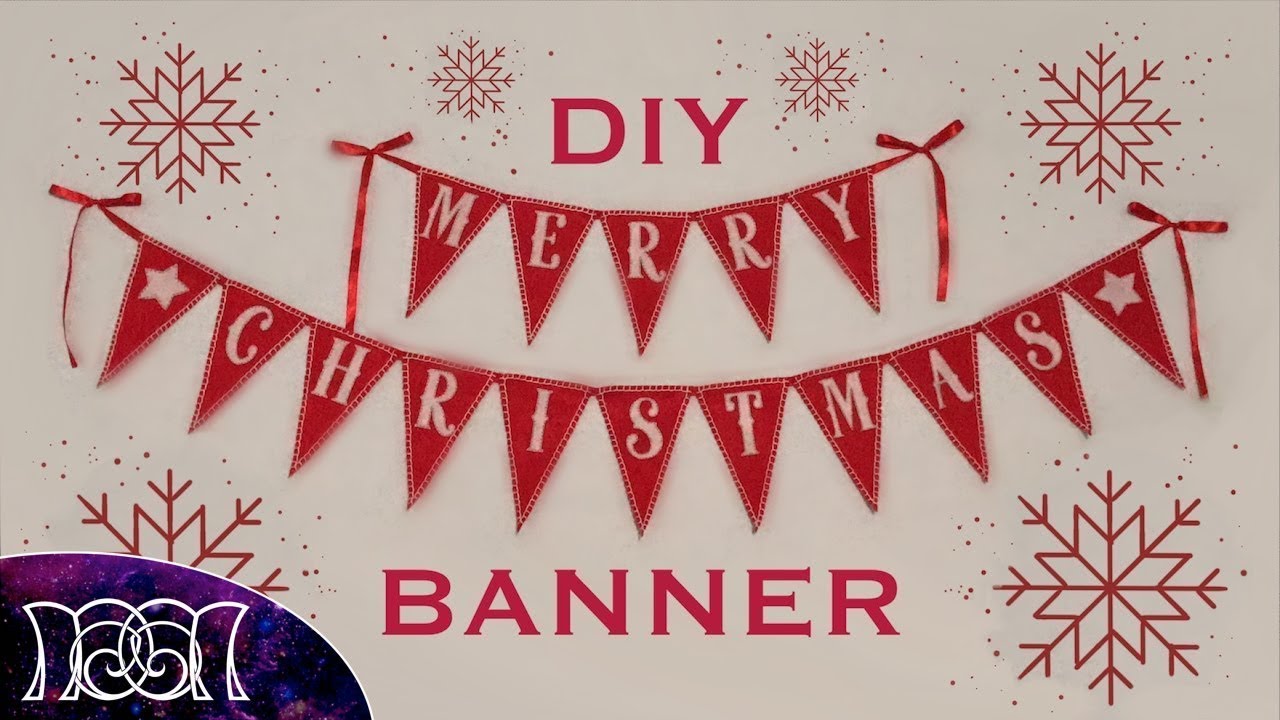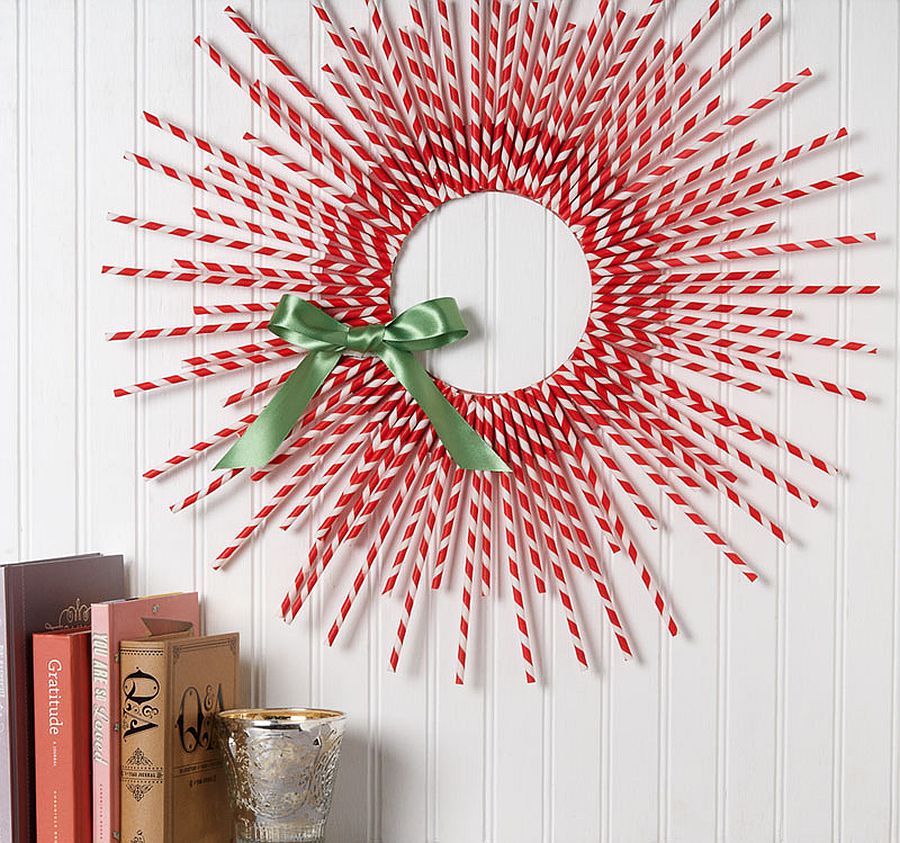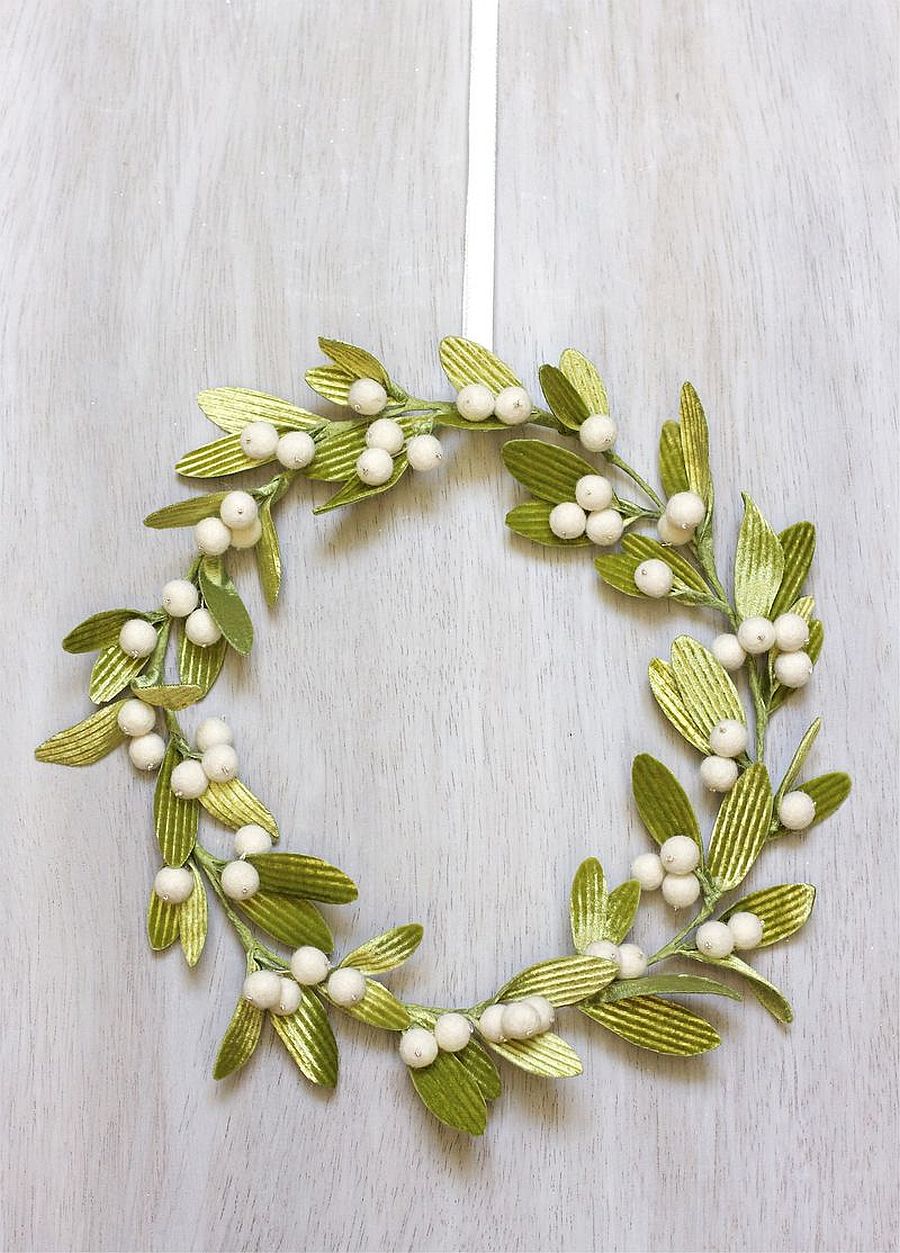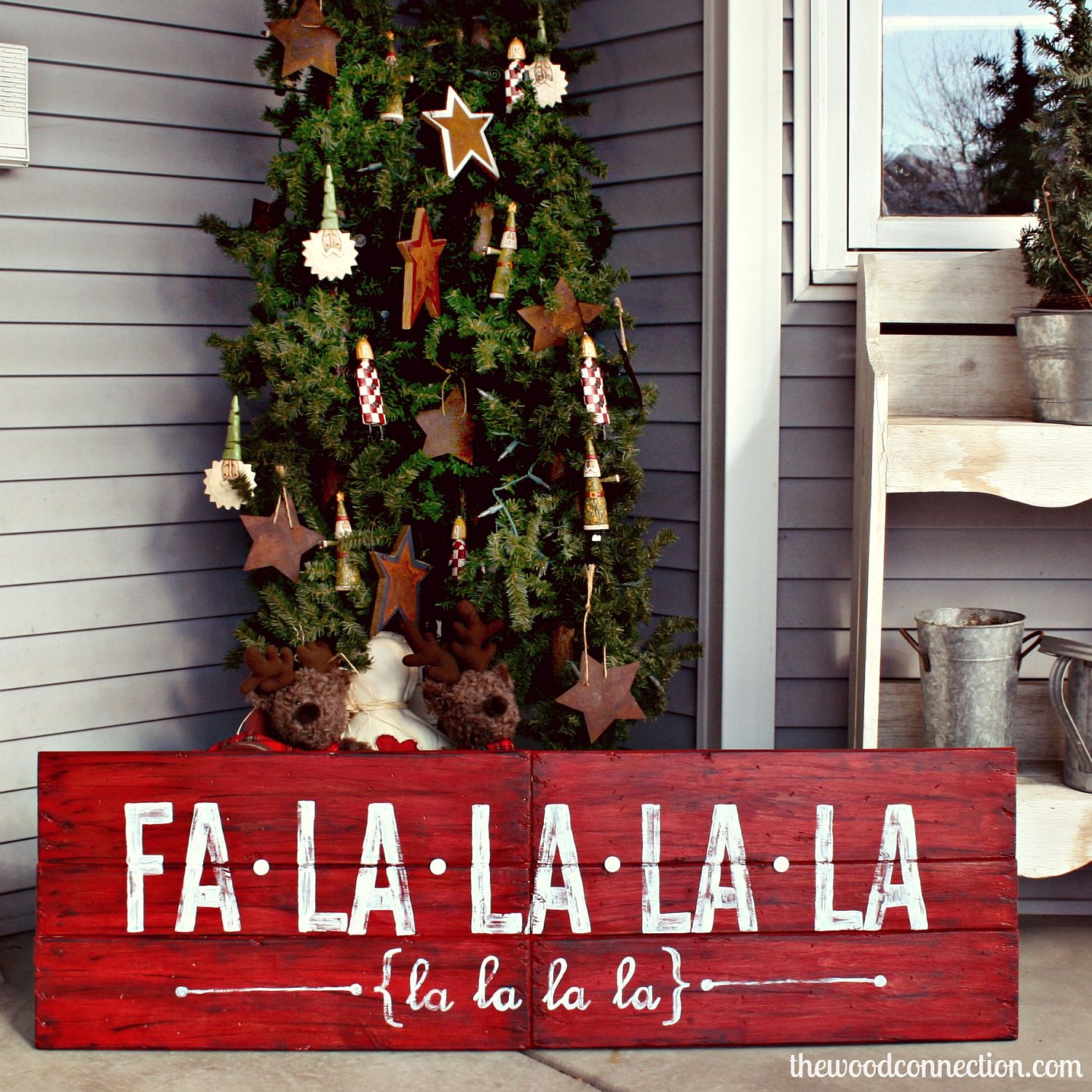 DIY Alternate Christmas Trees
Yes, you still want the real thing as Christmas rolls in, but it helps a great deal to get things rolling and spread the holiday cheer when you have an alternative Christmas tree that is already standing tall with still three or four weeks to go for the big day. Alternative Christmas trees are also a hit in studio apartments and small homes where there simply is not enough space for the Christmas tree itself. A tree crafted using wrapping paper, one with wooden logs or just a pineapple decorated beautifully with strings lights and Christmas ornaments. Take your pick and get started right away.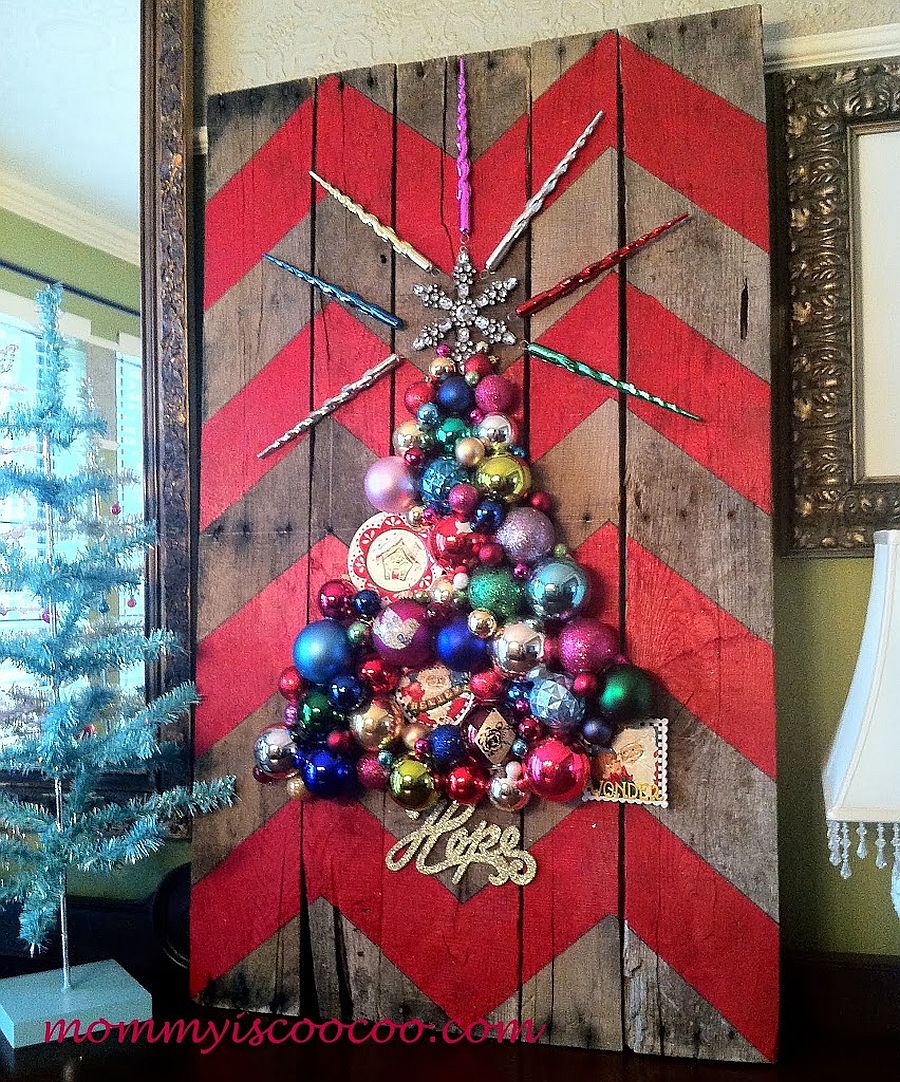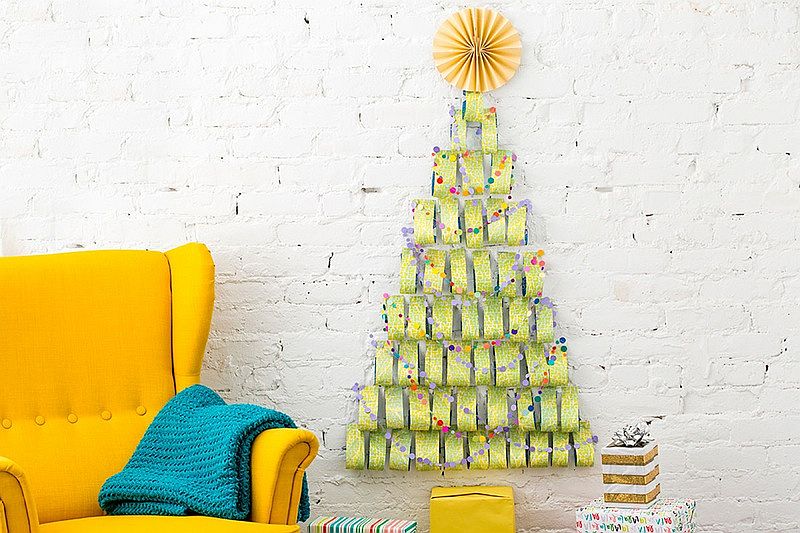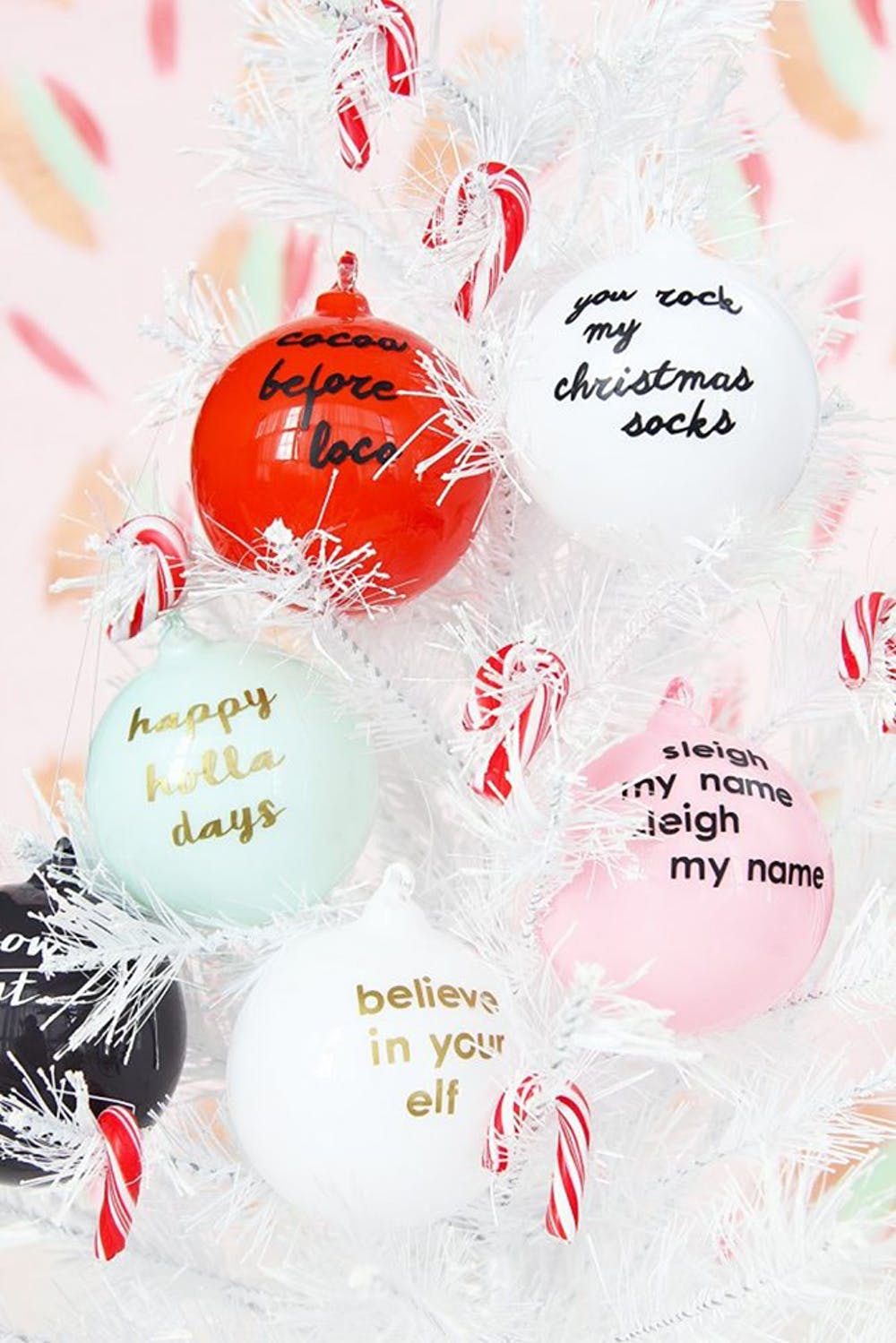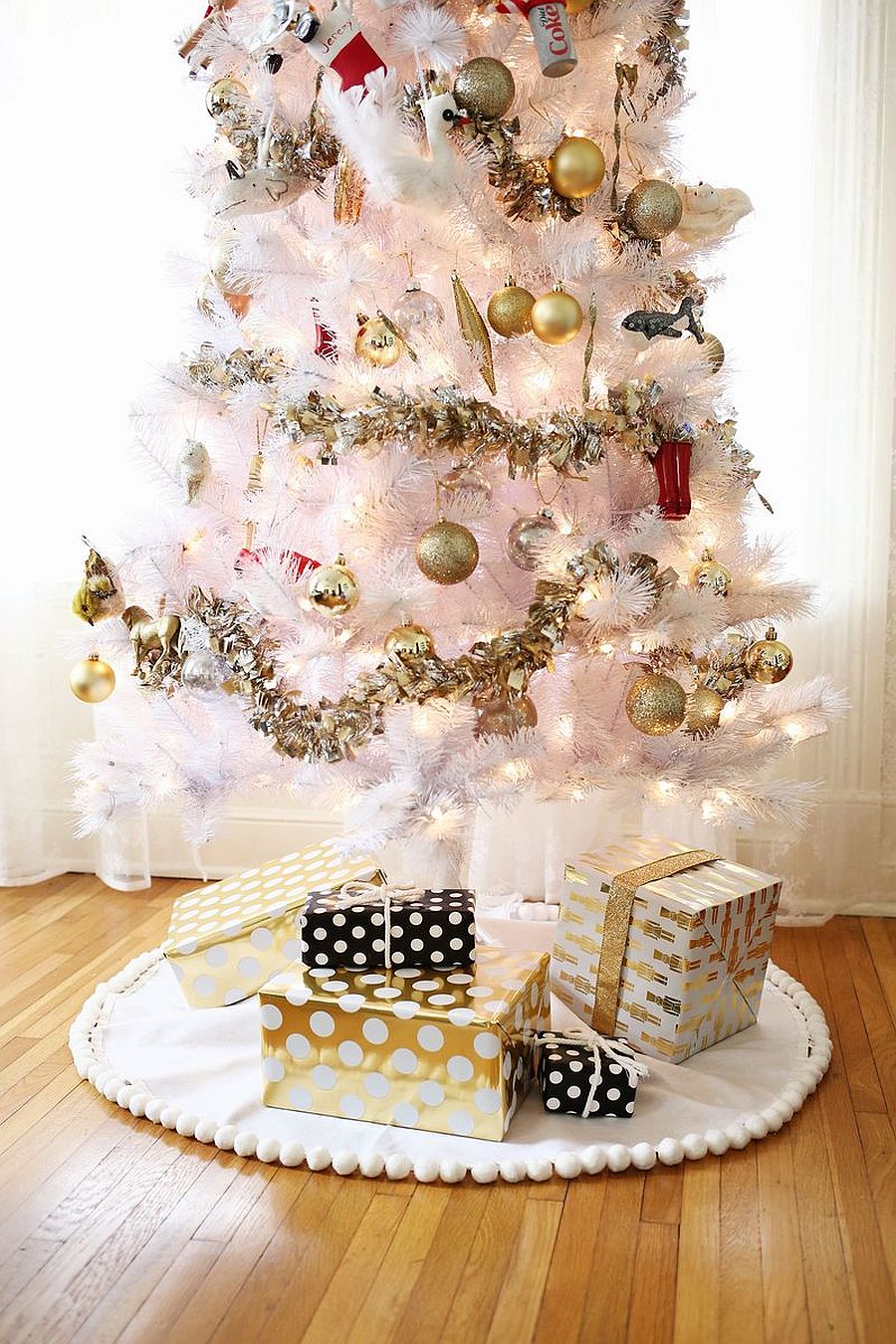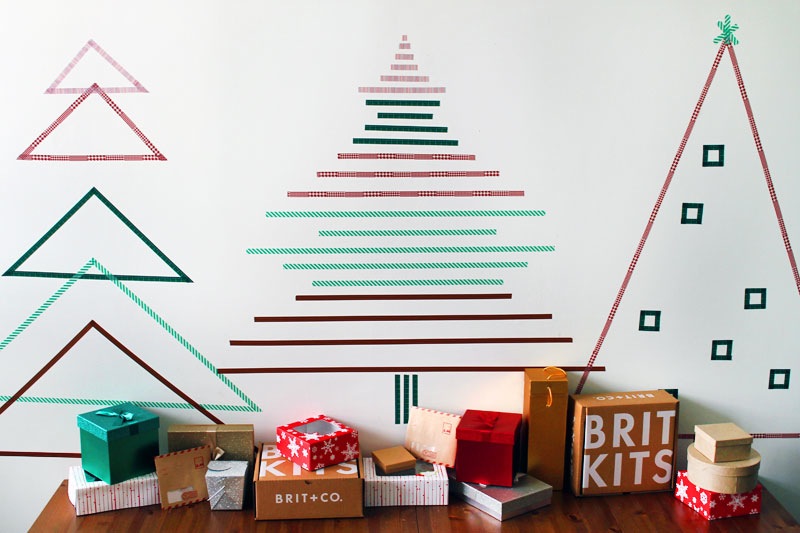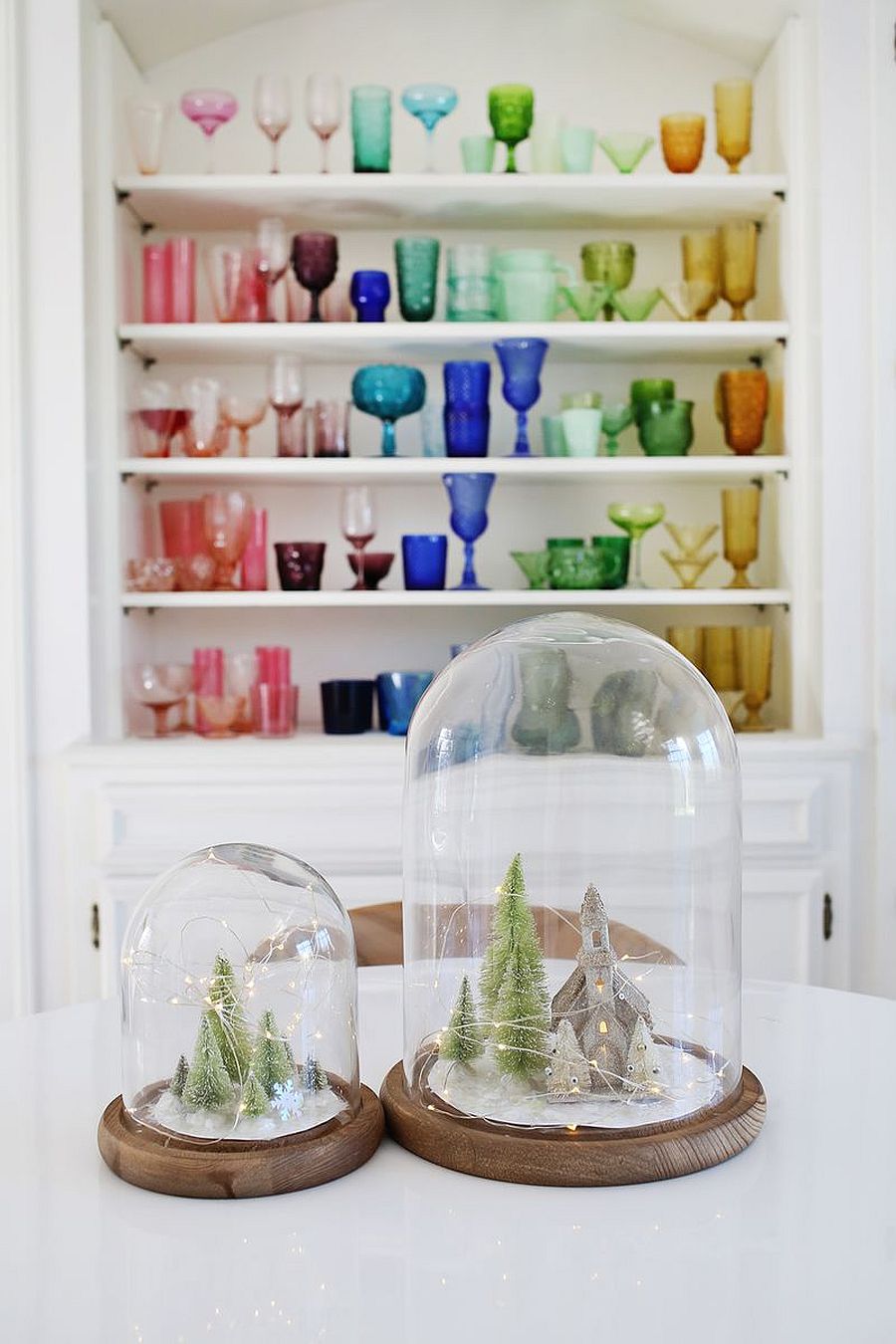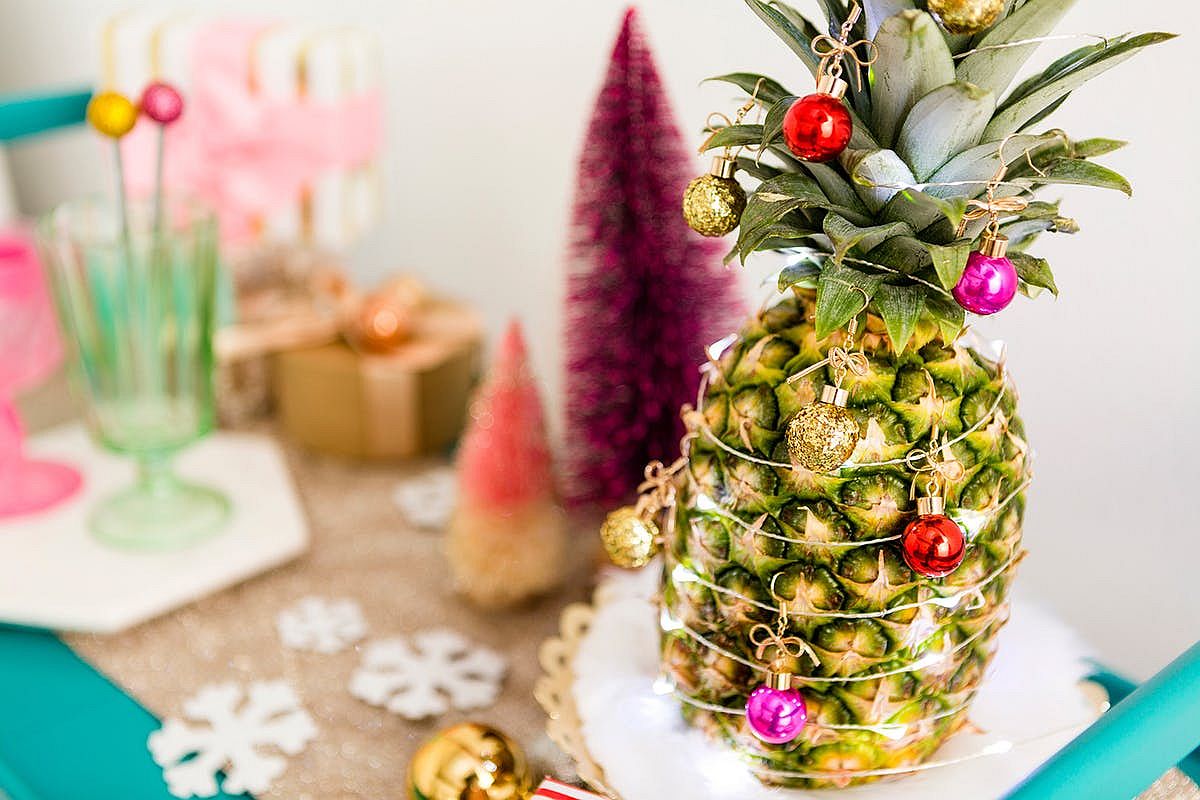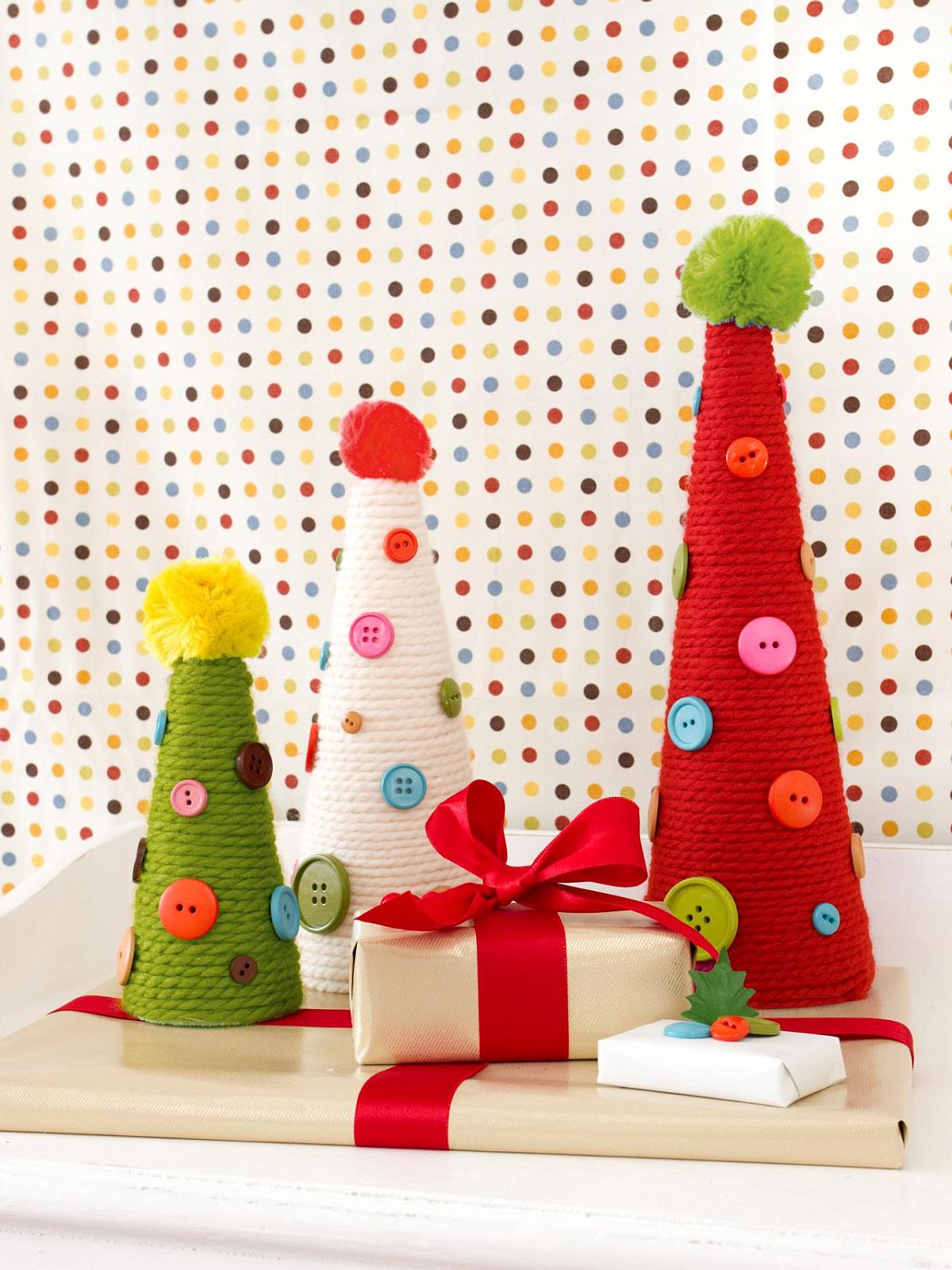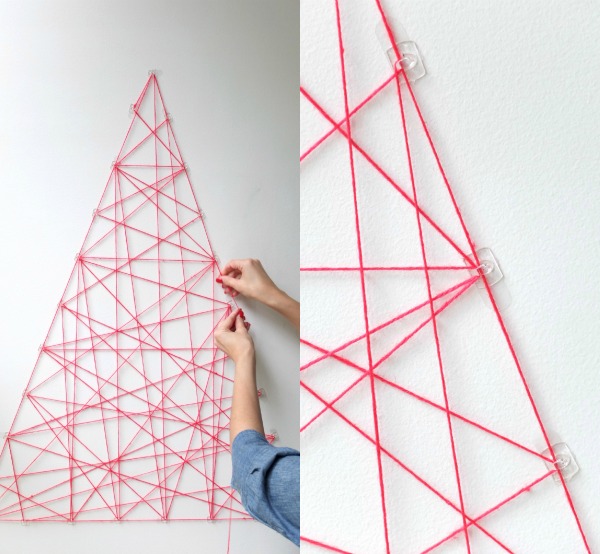 DIY Lighting Ideas for Holidays
Lighting is such a huge part of Christmas that the first things we drag out of those giant boxes tucked away in the attic each year at the start of December are a bunch of dazzling string lights. This year, get creative and trendy by using Mason Jar lighting fixtures instead of just the string lights. Mason jars with cool motifs ranging from the snowflake to Santa on his sledge are a hit this year. DIY snow lanterns is also an idea we adore as it seems to add magical, white glow to the entryway and the garden. You can also unleash a bit of meanness with the Grinch-themed Christmas lights – a themed we will get into more in the next section.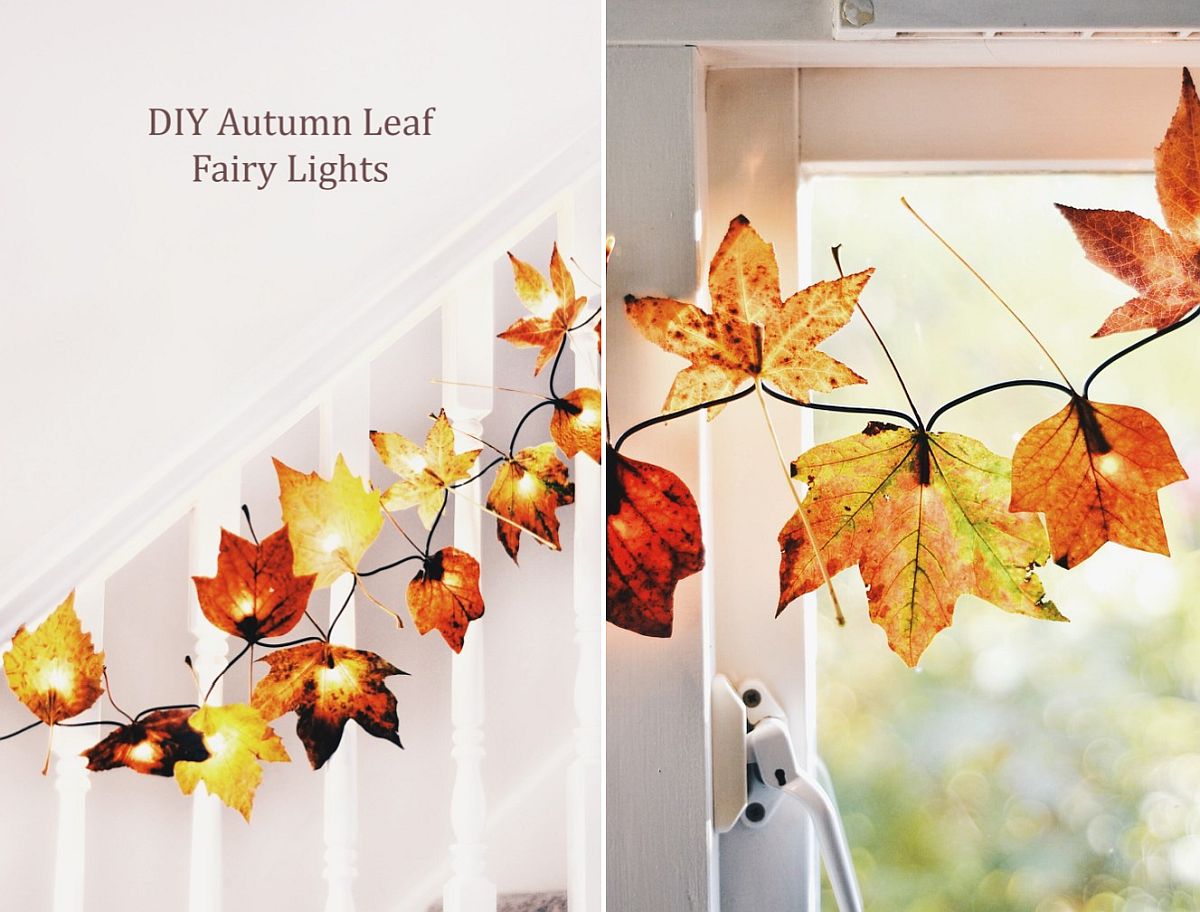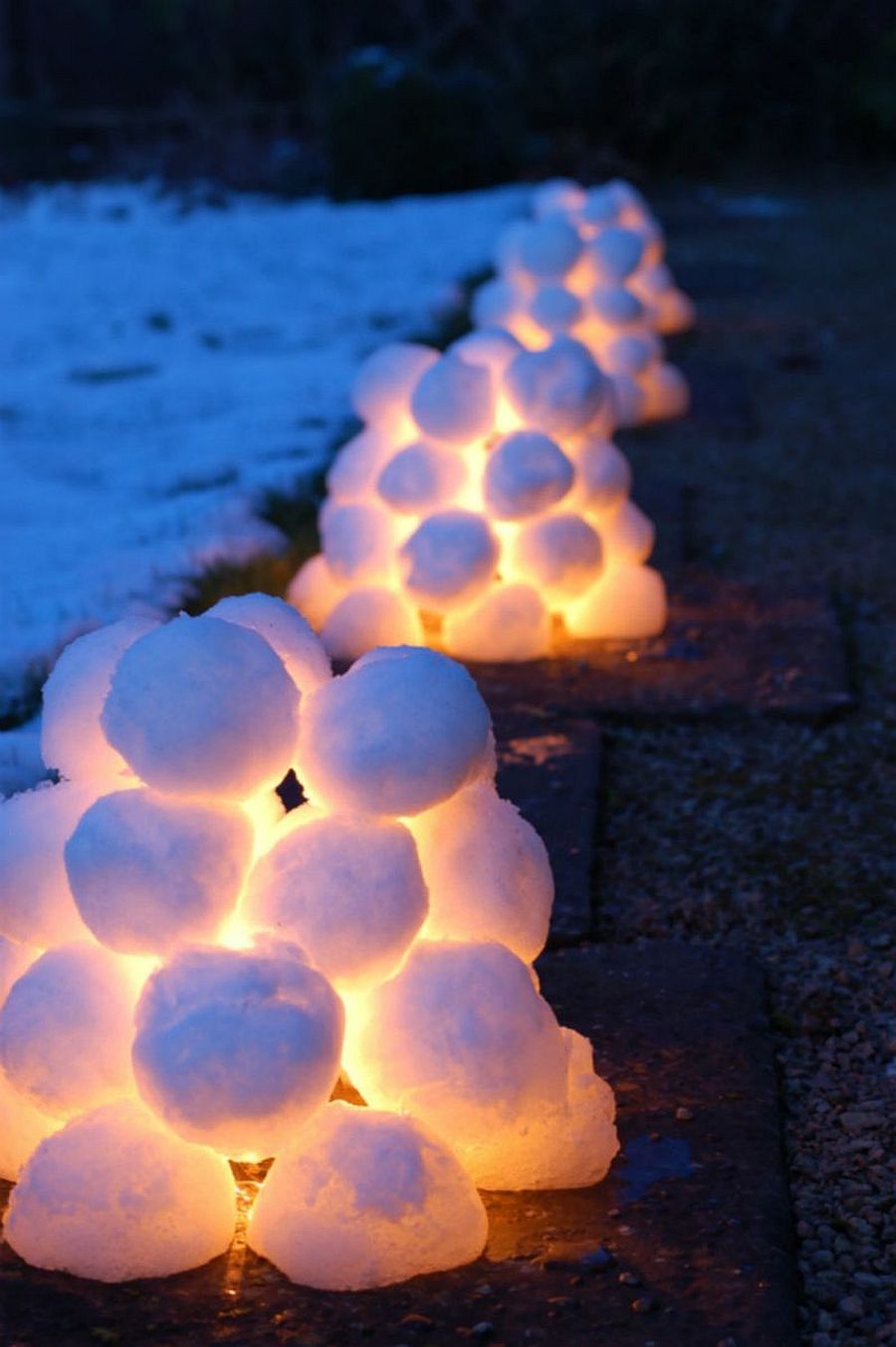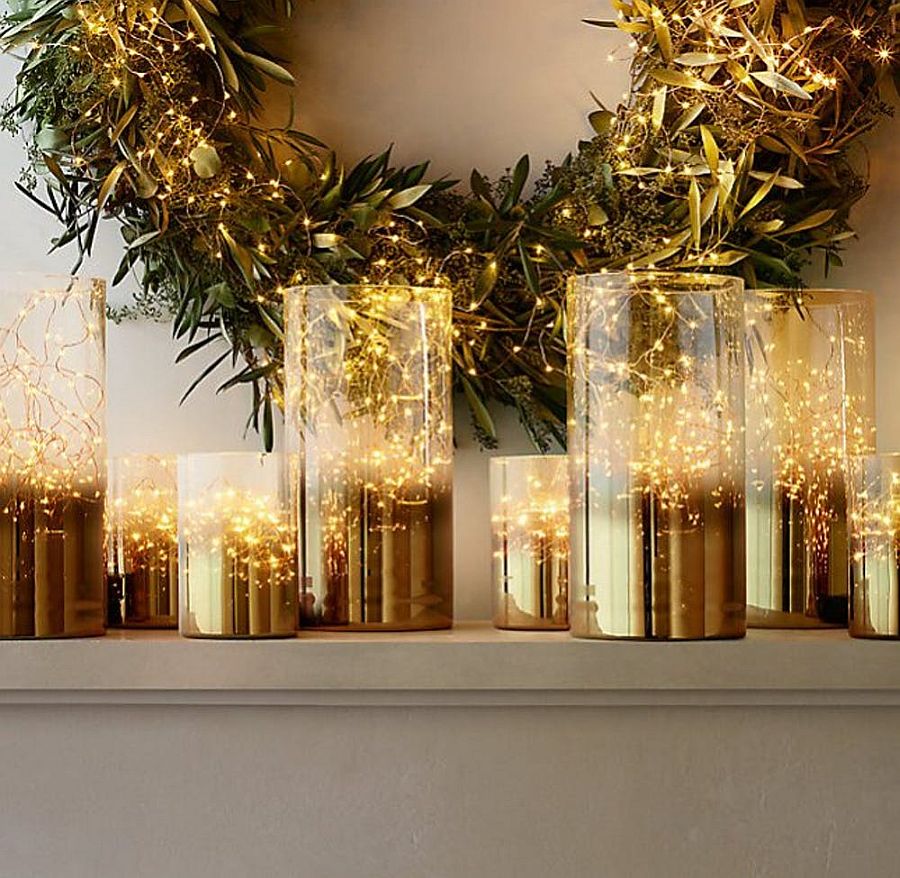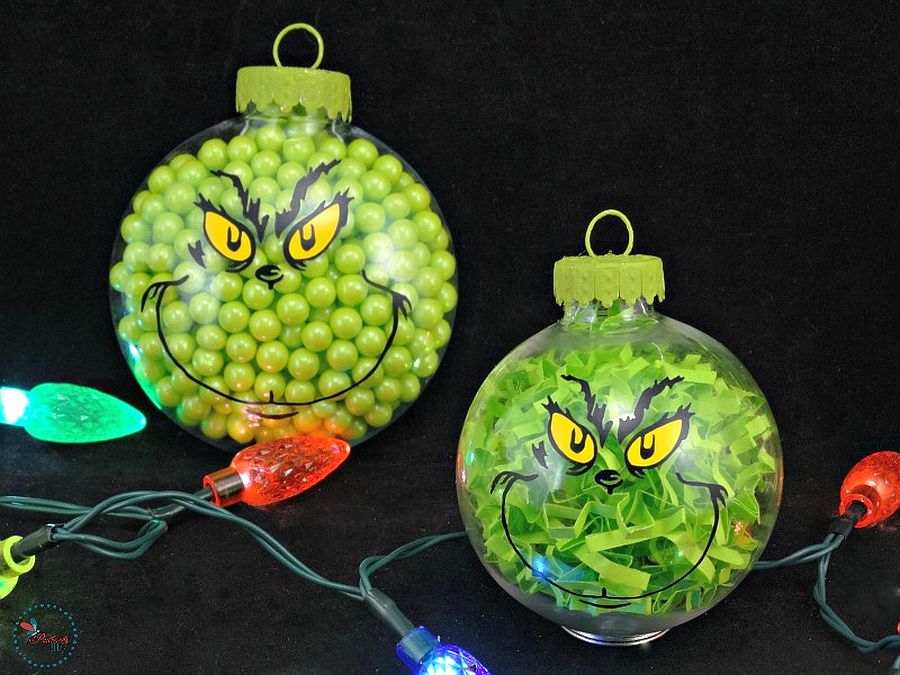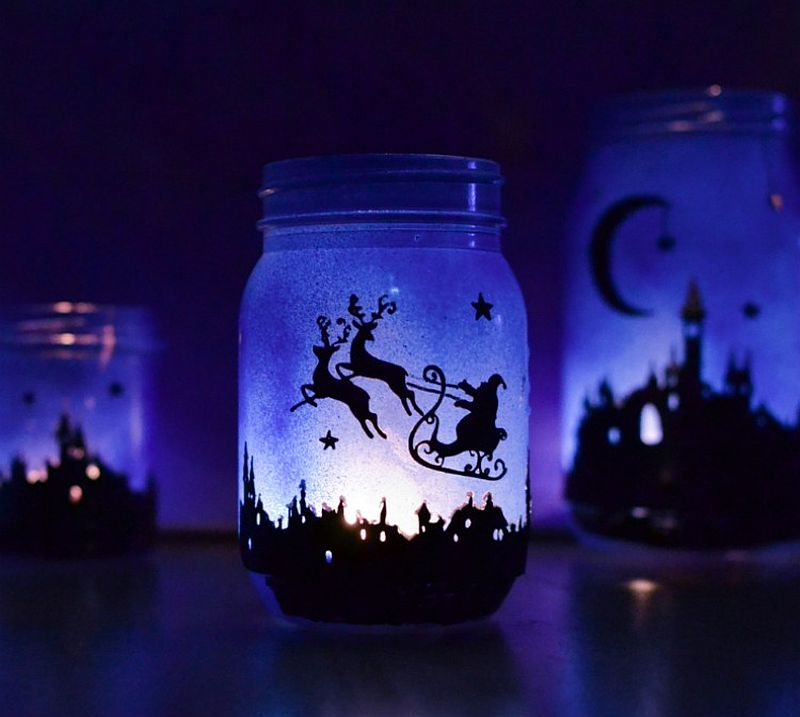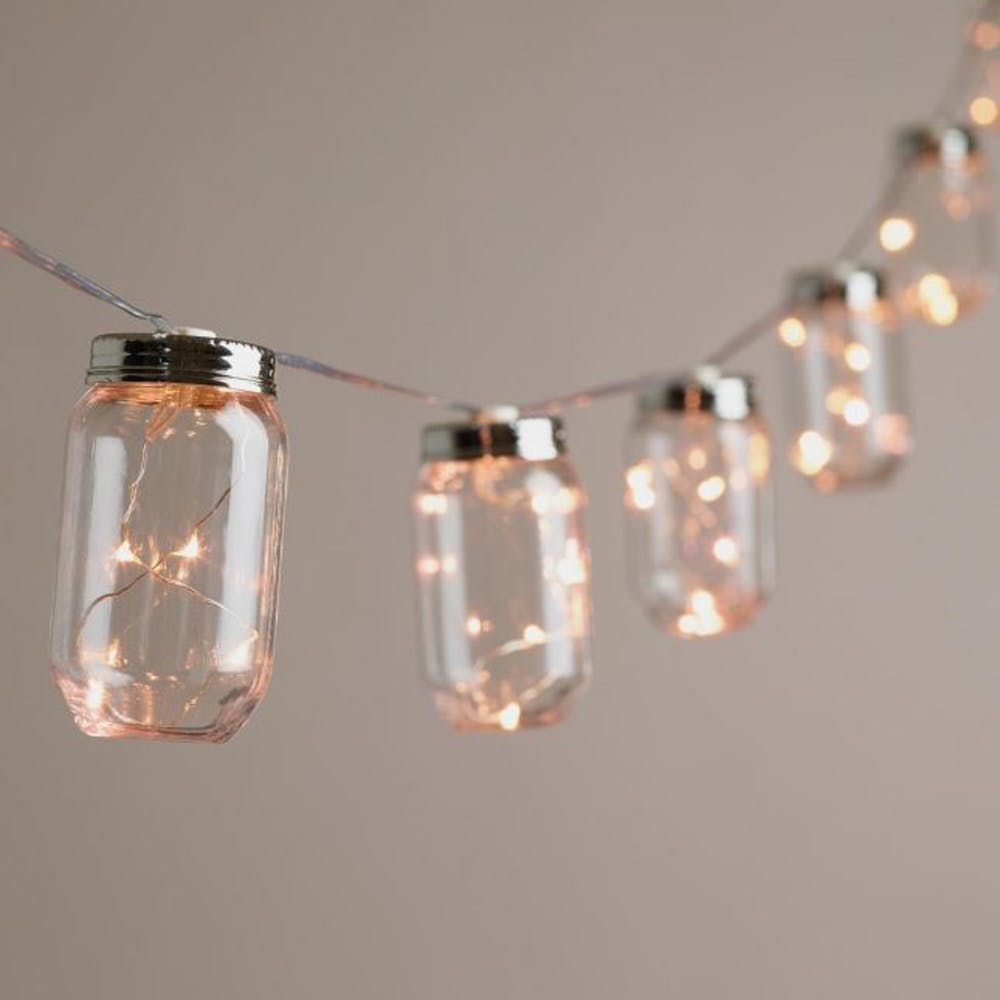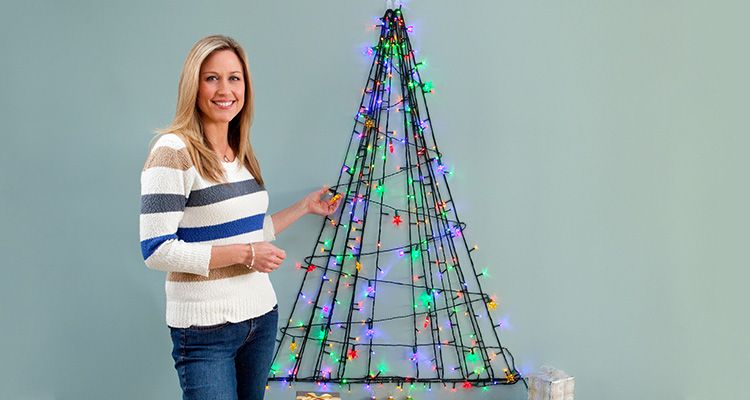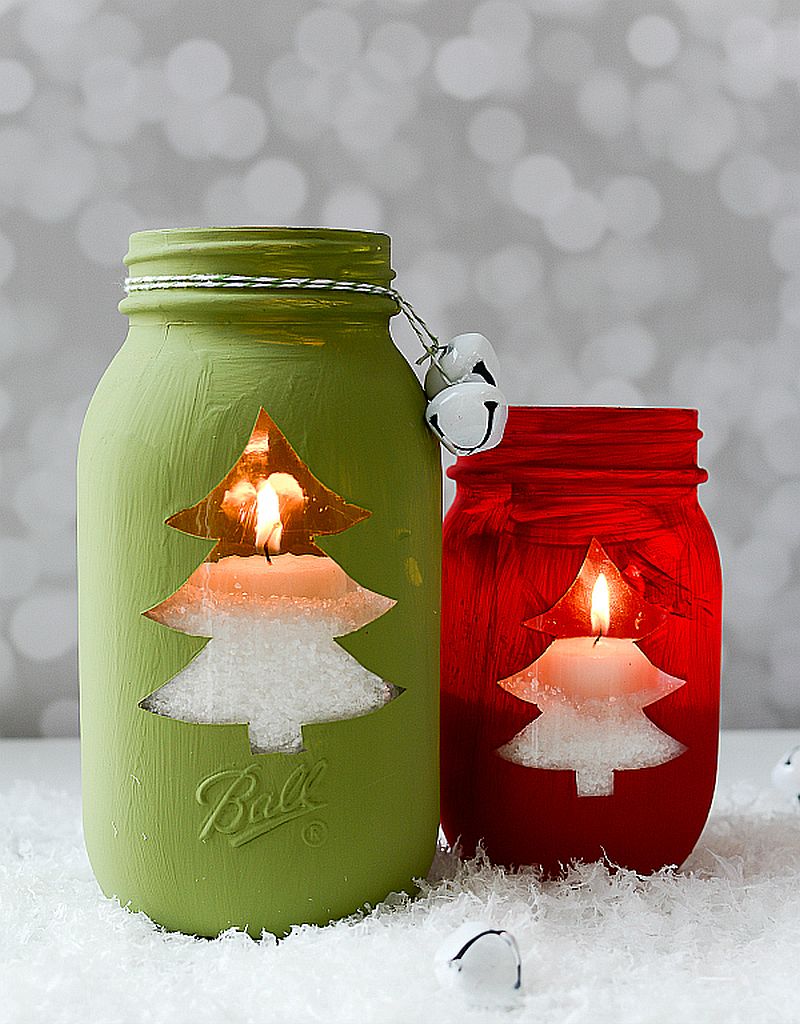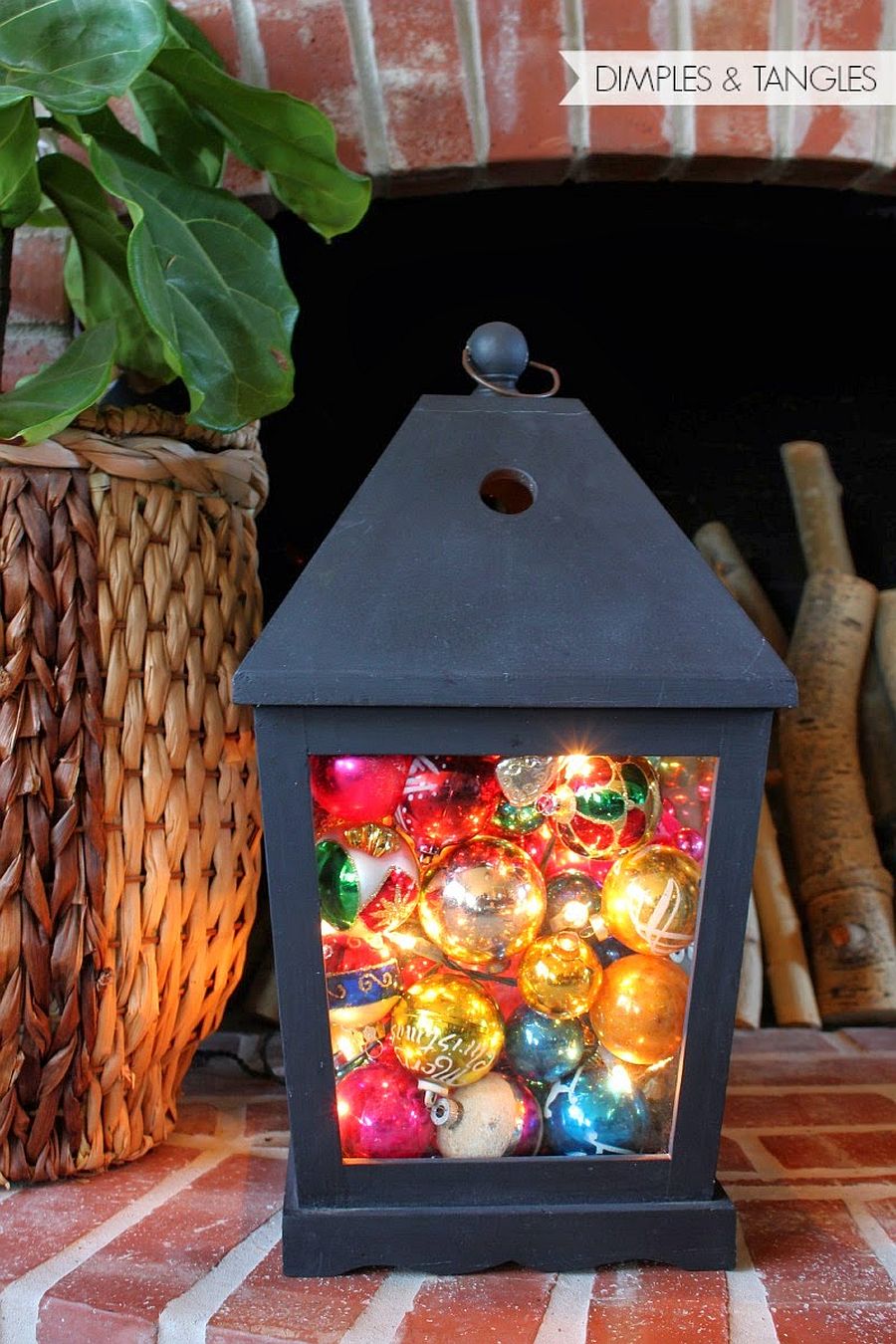 Grinch, Santa and Reindeer Crafts
It is the season where all those memories from our childhood come rushing back and you are once again watching those old cartoons and shows on YouTube with nostalgia taking over. Give into it a bit more and start decorating your home with DIY crafts that are inspired by all things Christmassy – from reindeer and Santa to even Grinch and snow. The DIY Grinch pillow is an idea that is inspired by an expensive Pottery Barn original while the fun Santa wood slice ornaments bring a bit more cheer to the setting,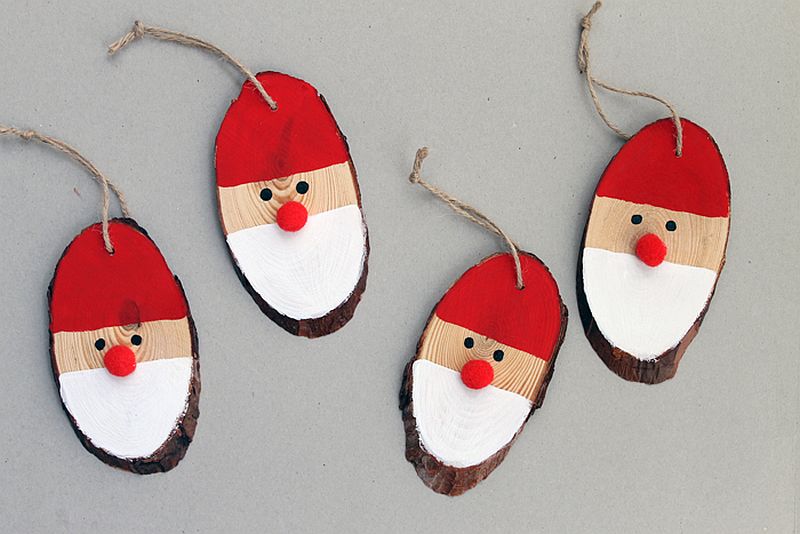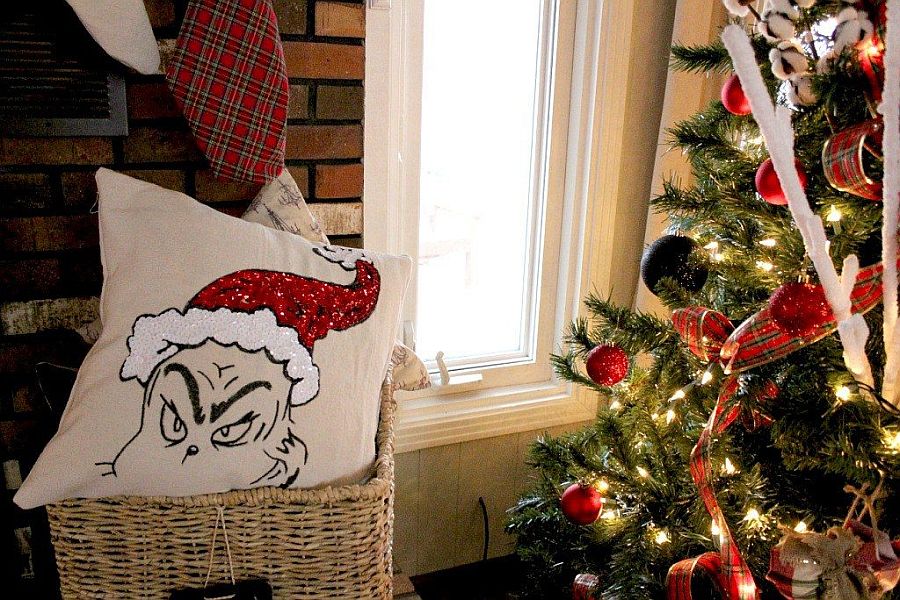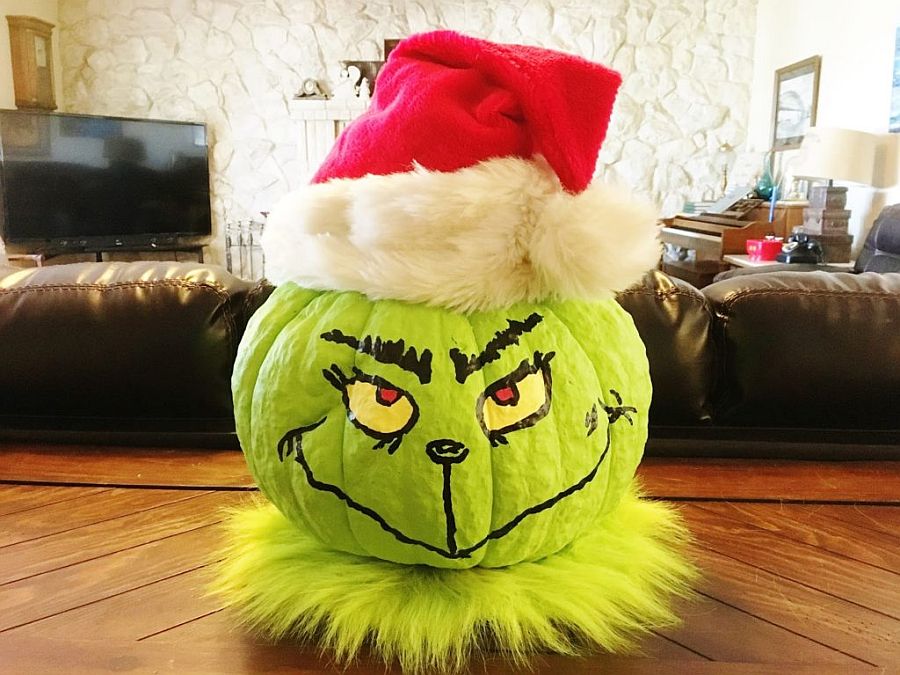 Small reindeer figurines crafted using wood and sticks in the neighborhood look absolutely awesome when done right and ideas like the clothespin Santa ornaments take your creativity to a whole new level. We love how you get a balance between the fun and the fabulous here with your kids' enjoying these holiday decorations as much as you!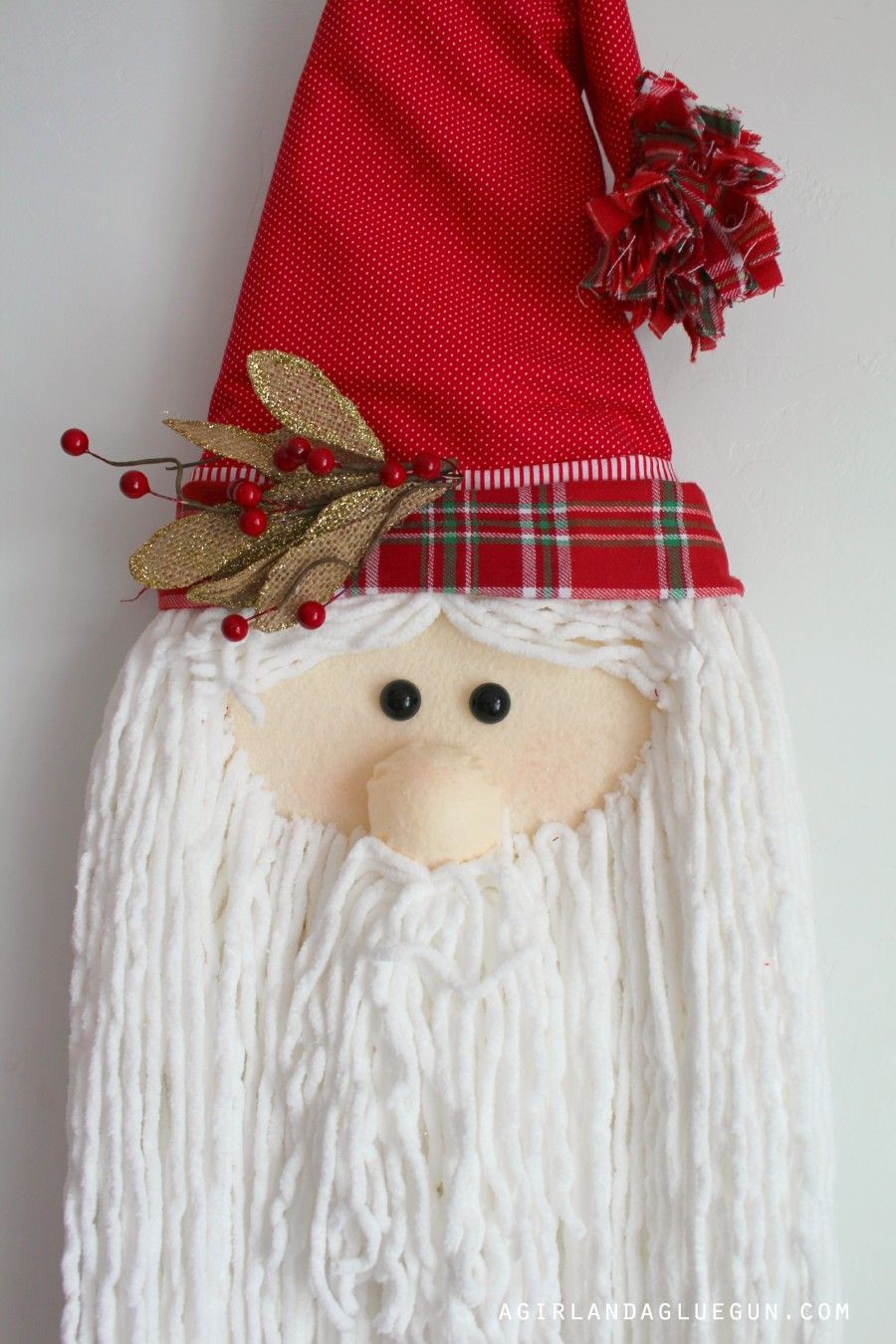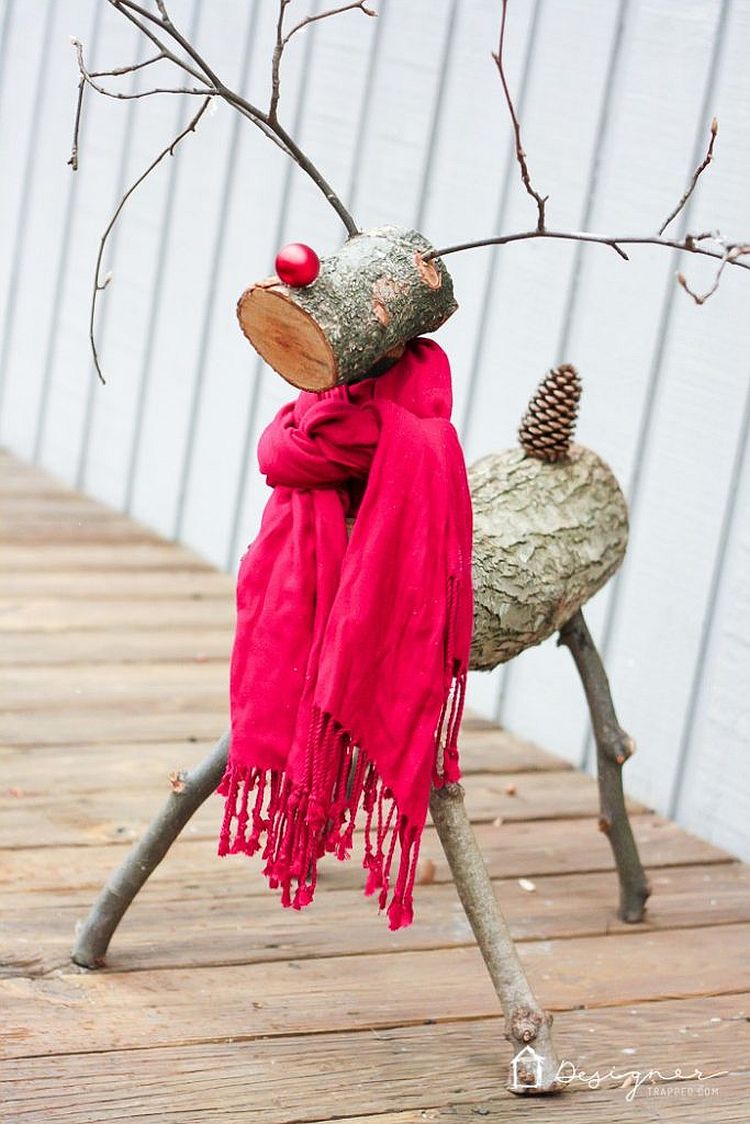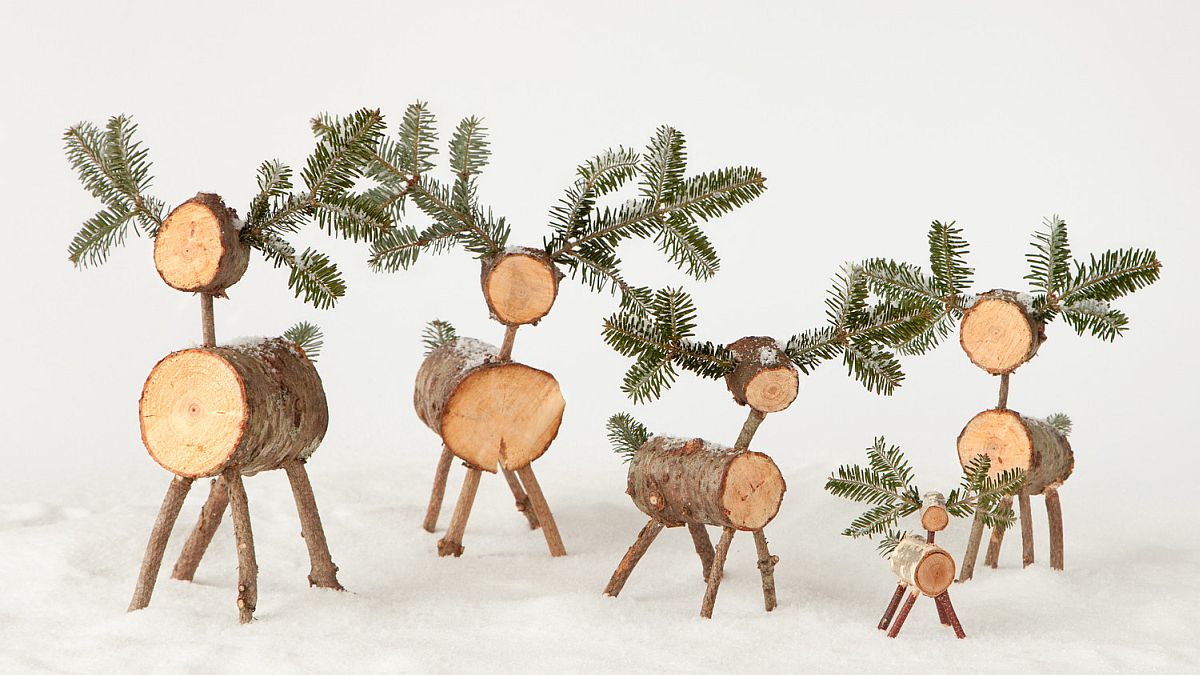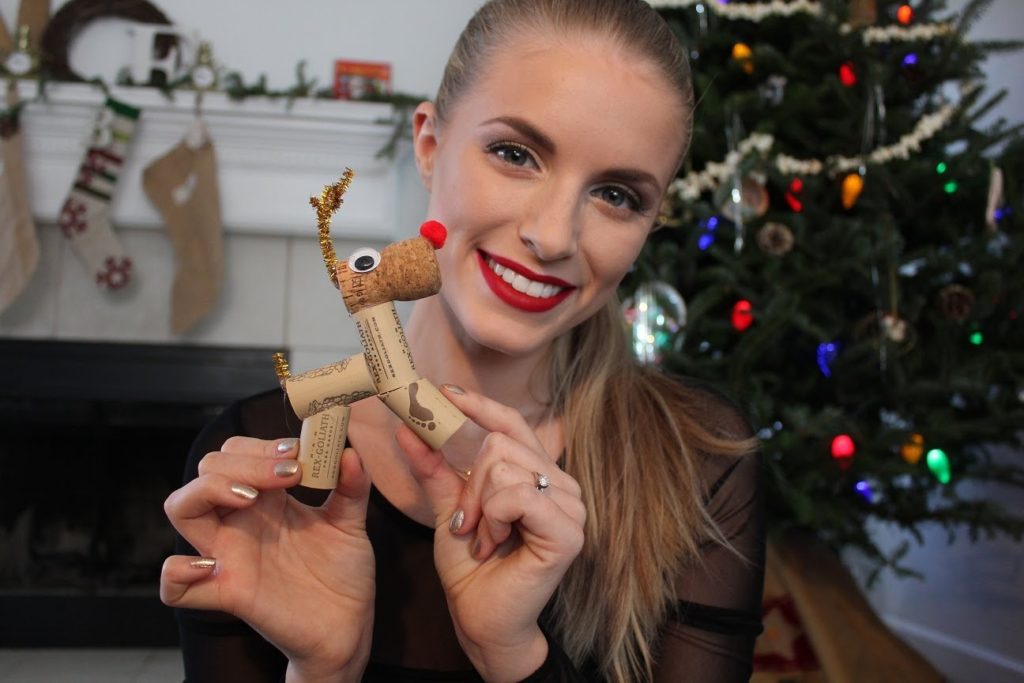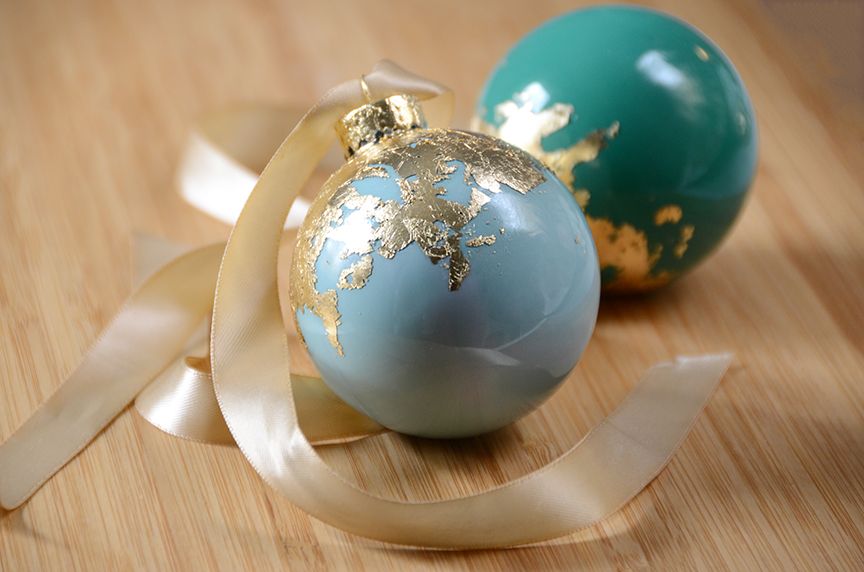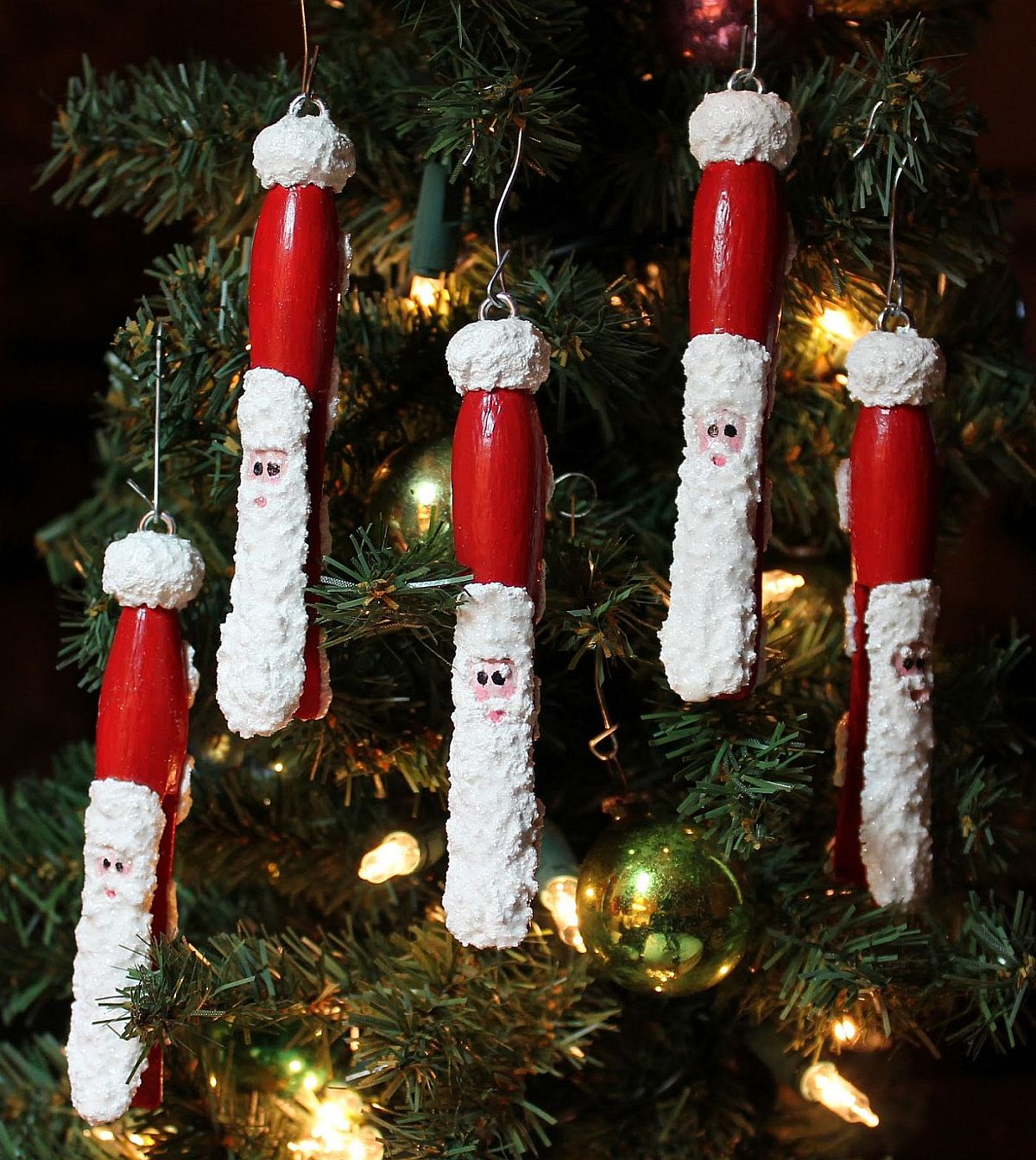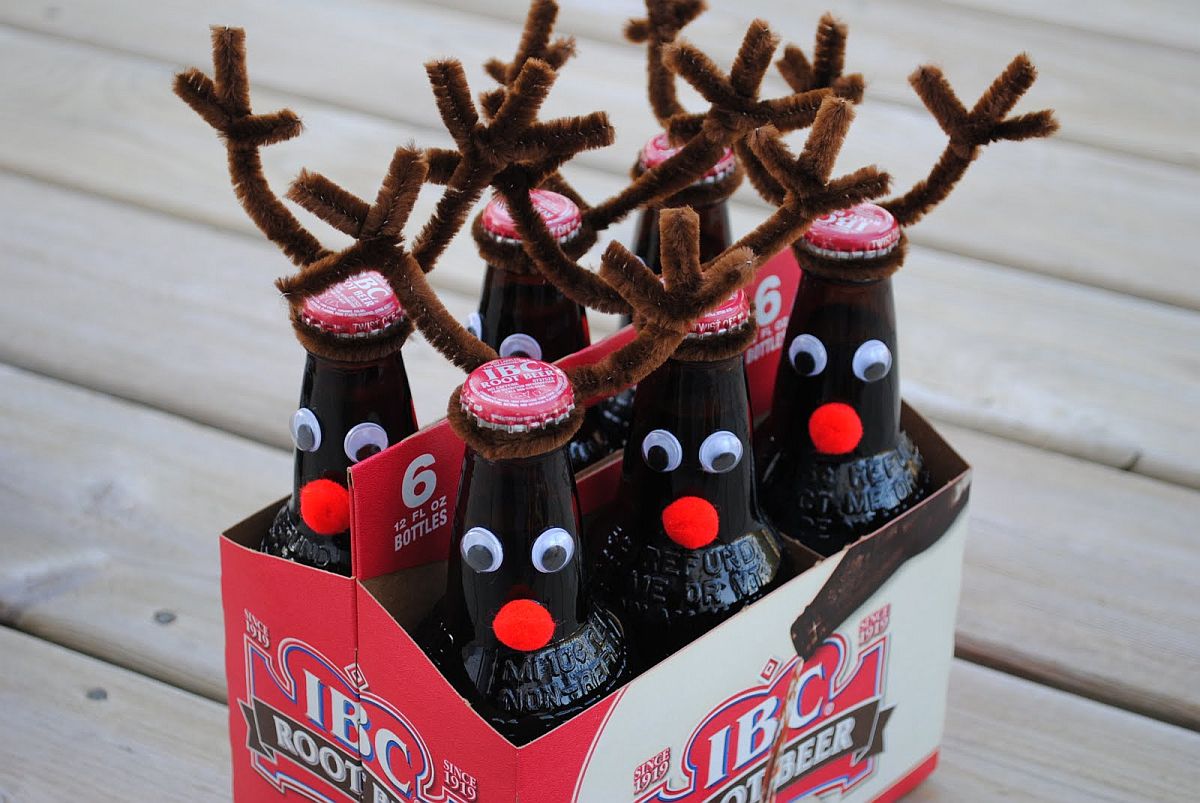 DIY Gift Boxes, Signs and More
With Christmas less than a month away, now is the time to get that advent calendar up on the wall and a few, super-cute angels watching over you all over your home do not hurt as well! The Christmas treat holders that you make at home can be used in more ways than one while the rustic light-up Christmas sign is a craft that can be reused each Holiday Season with ease. Christmas tea trees for those who prefer more than a cup of festive refreshment and personalized gift boxes that look cooler than the gifts they hold – it is time to think out-of-the-box this Holiday Season.