Think about planning for the perfect bathroom that is inspired by a trip to your favorite spa (or even something far less extravagant) and you are often spending an enormous amount of time shopping for the right bathtub, tile and vanity. But in all this rush, another essential piece of bathroom décor seems to be neglected more often than not. The gorgeous and dashing mirror above the vanity is something that we all tend to easily forget about. Yet it is this that makes a huge difference to the ambiance of the bathroom and turns even the smallest powder room into a dashing delight.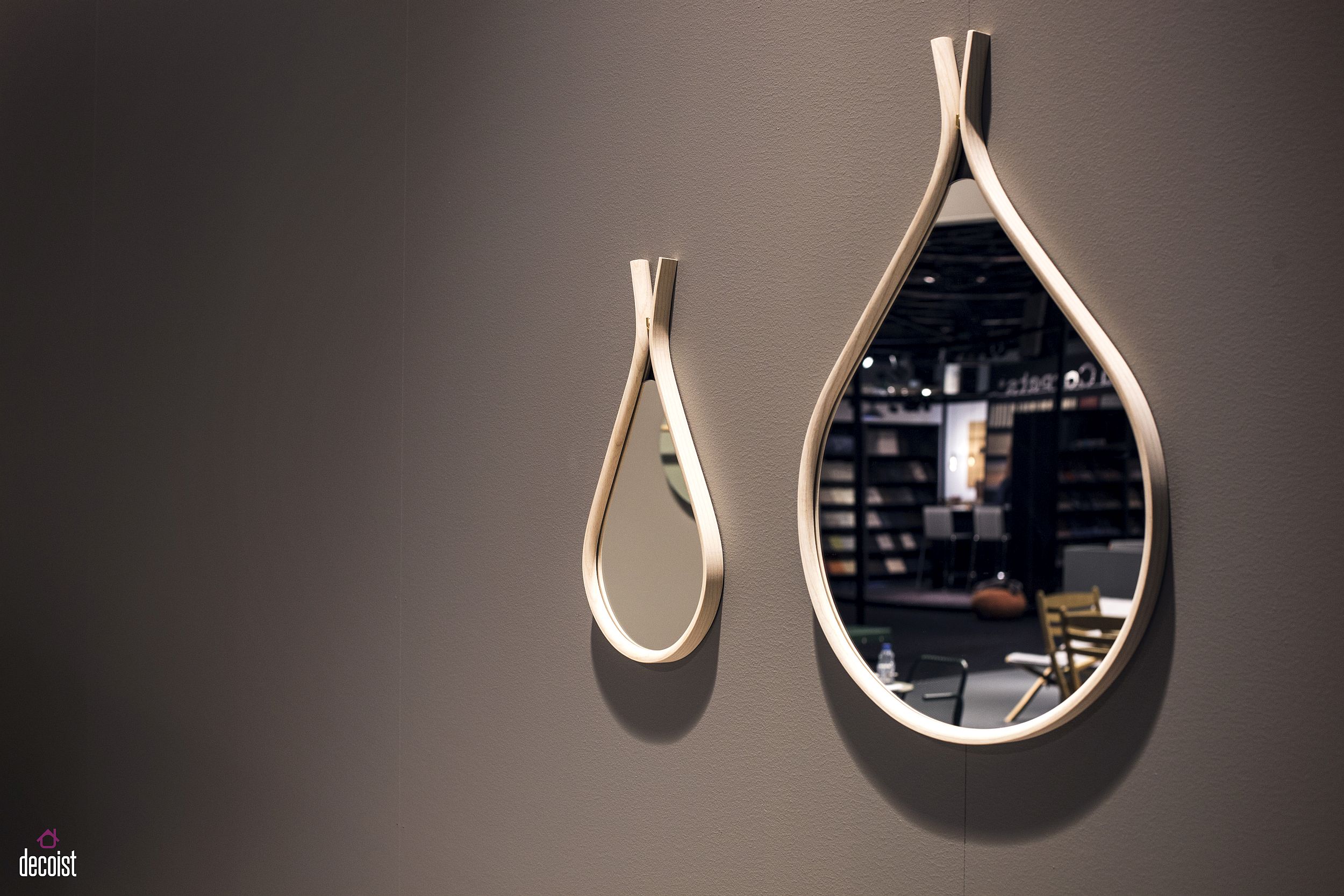 Bathroom mirrors have come a long way in the last few decades with options ranging from the simple and minimal to those that are far more ornate and bring back the charm and glitz of art deco at its flowing best. And if you are thinking about revamping your bathroom or want to plan for an entirely new bathroom, then we have the latest and trendiest collection of mirrors to get you started in the right direction. Enjoy!
Beating Straight Lines!
We start off our spotlight on trendy bathroom mirrors with a series that moves away from the usual and goes down a different geometric path. Instead of those mundane mirrors with simple, straight lines, try out a more dashing frame that makes bold visual impact even while easily blending in with the modern or contemporary style of your bathroom. Hexagonal and octagonal-framed mirrors are currently a trend and are making their way into bathrooms across the world. If you feel that these geo shapes are a bit too tacky, then opt for the simple round mirror – a classic that never fails.
RELATED: Refined Reflection: 4 Strikingly Glamorous Mirrors from Cattelan Italia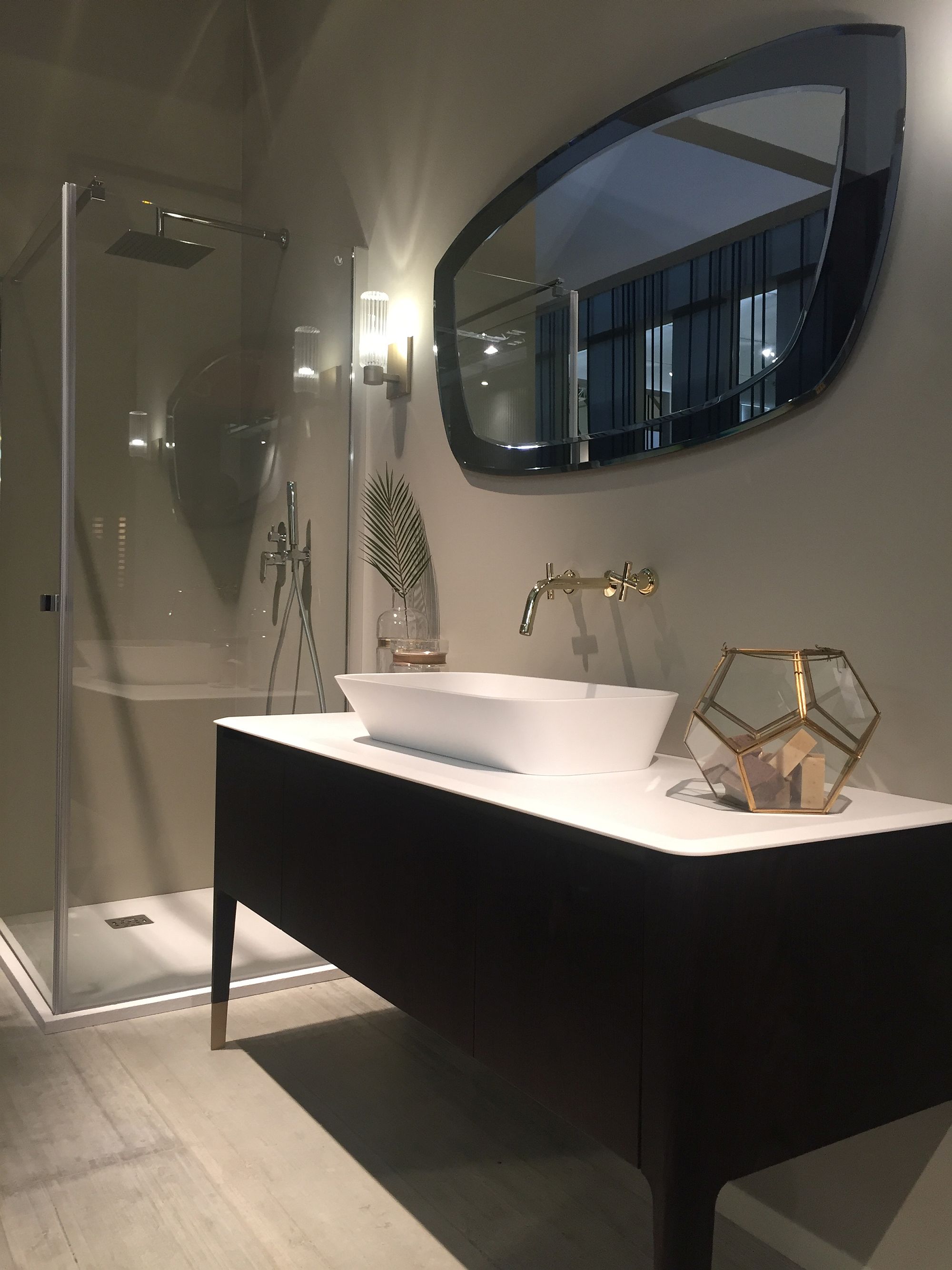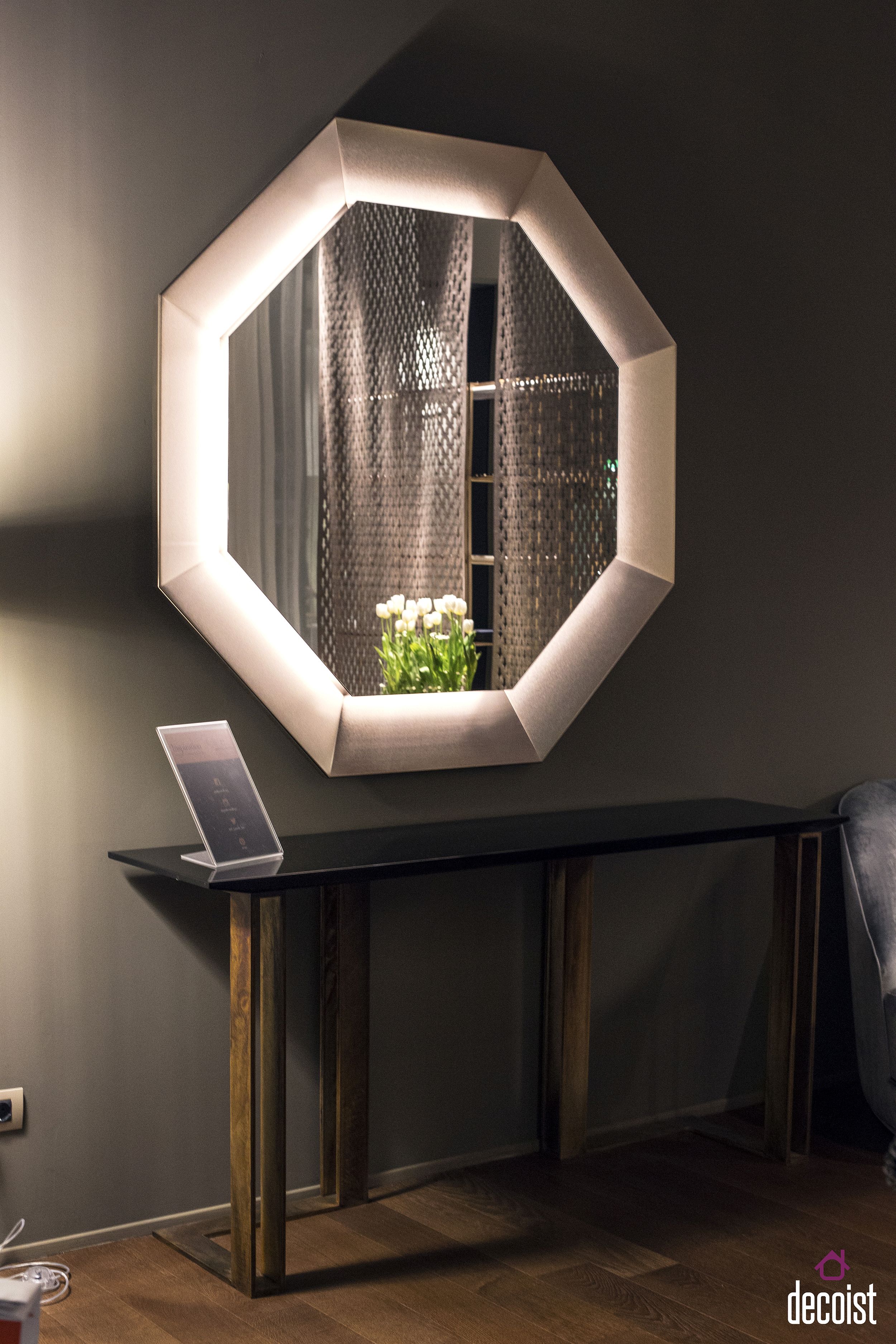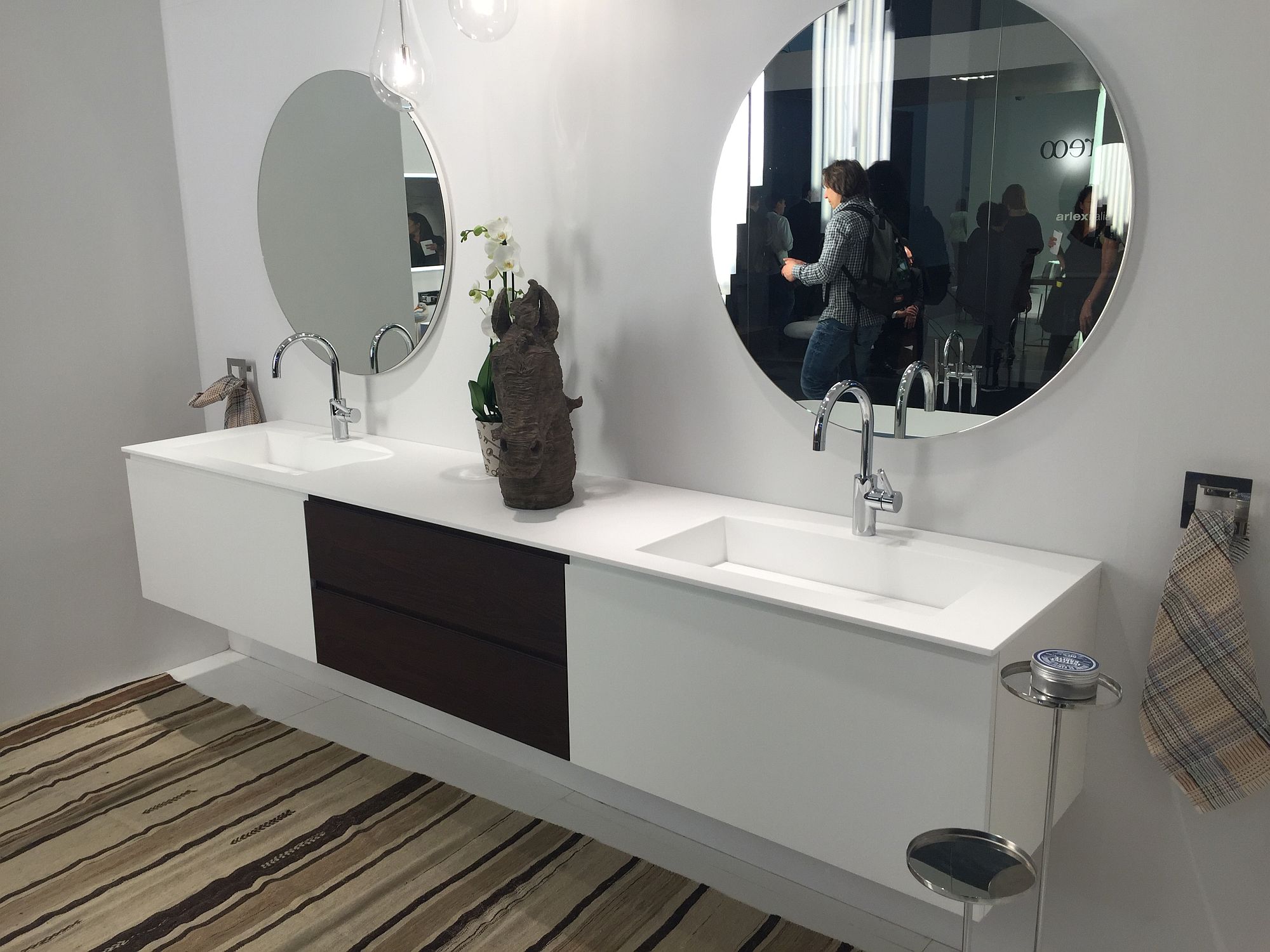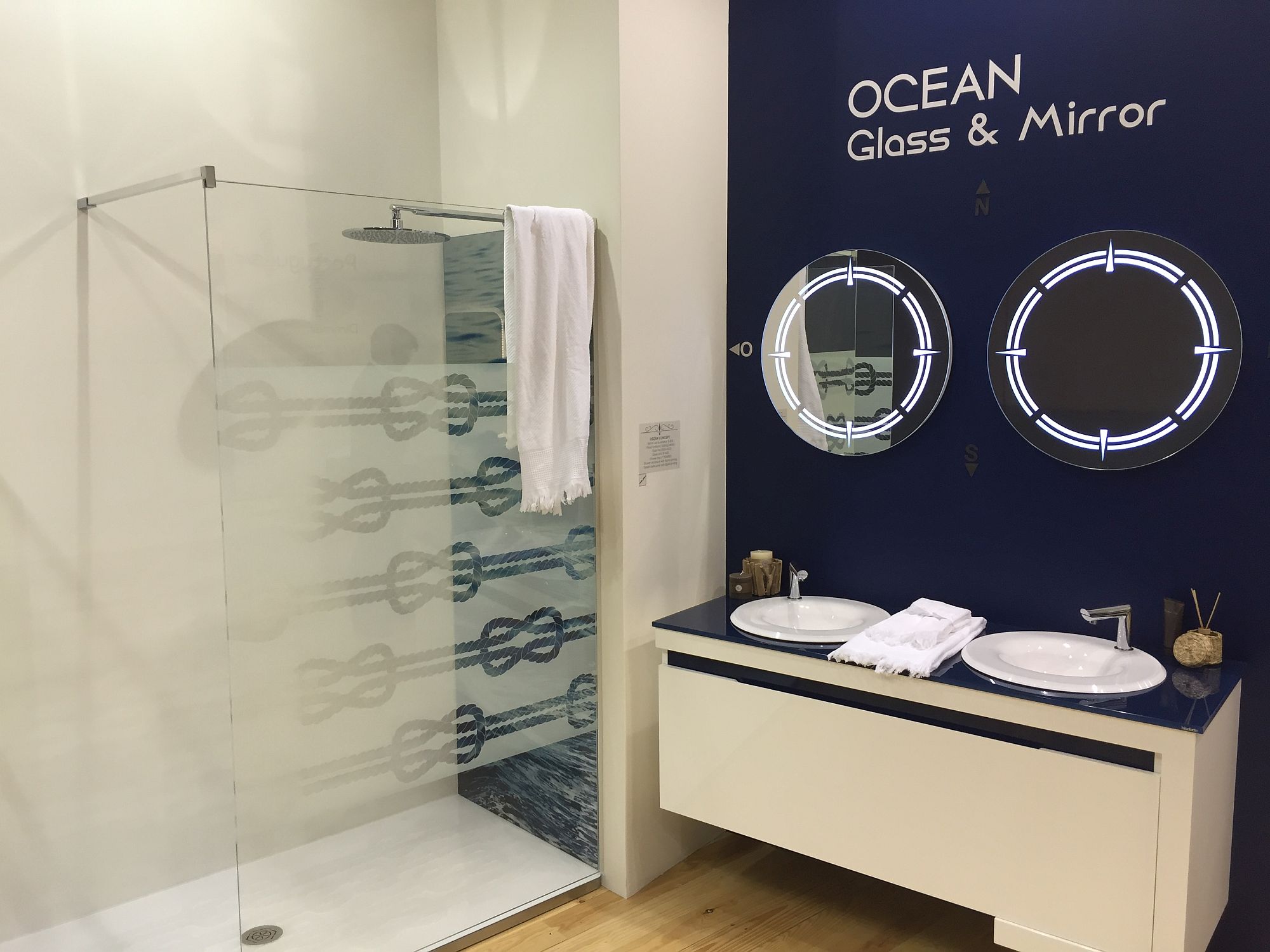 A Style Statement
The mirror above the vanity makes a big impact on the style and ambiance of your bathroom, so it is essential that you buy one that fits in with the overall theme and look. If you are simply revamping an existing bathroom, then your options are already largely defined by the style of the bathroom. Mirrors with gold frames and ornate pattern look great in wide range of bathrooms that vary from Victorian to retro and art deco. Combine them with a smart, sleek vanity that fits in with the overall look and you have a stunning focal point that is both bright and beautiful.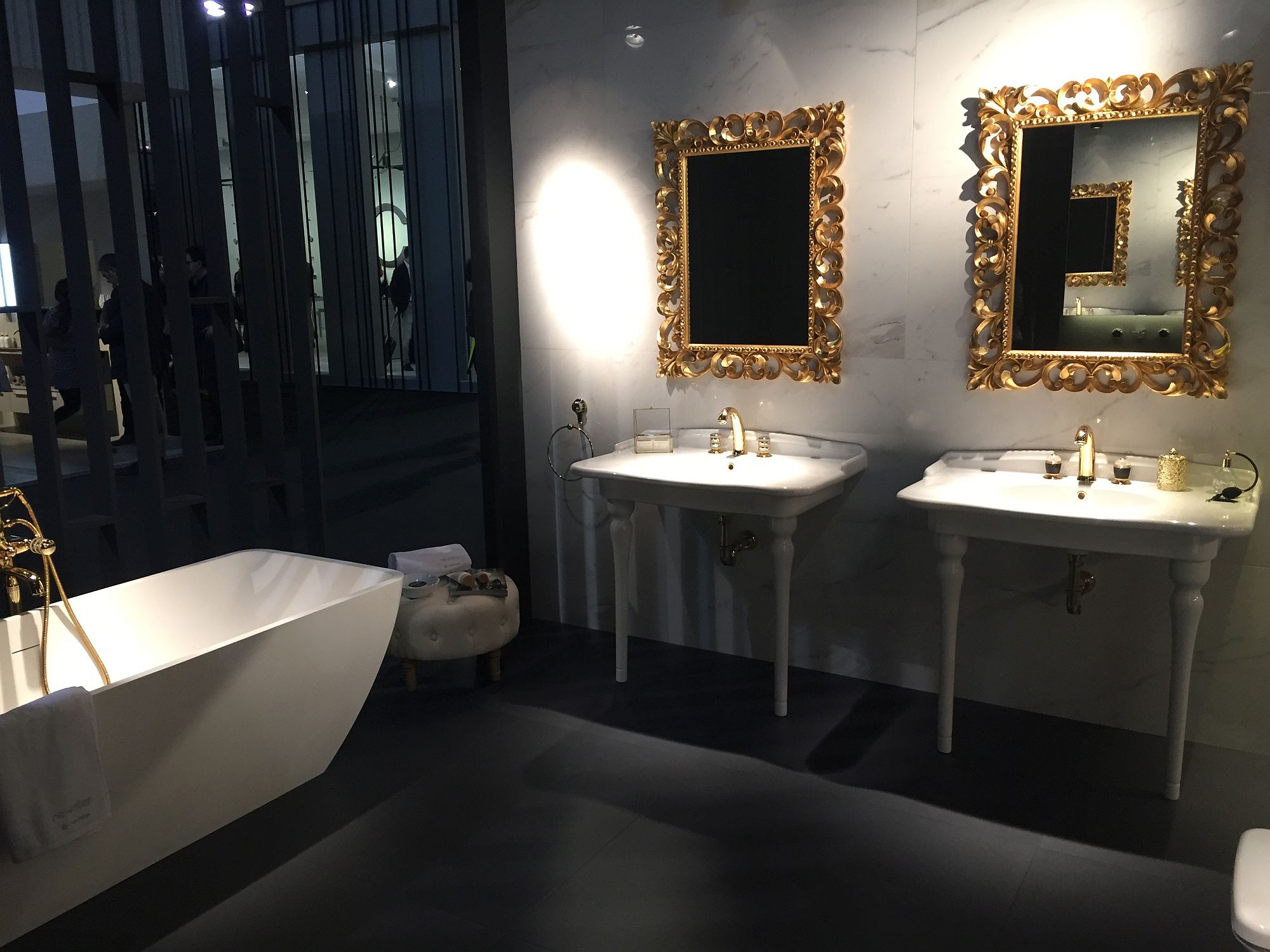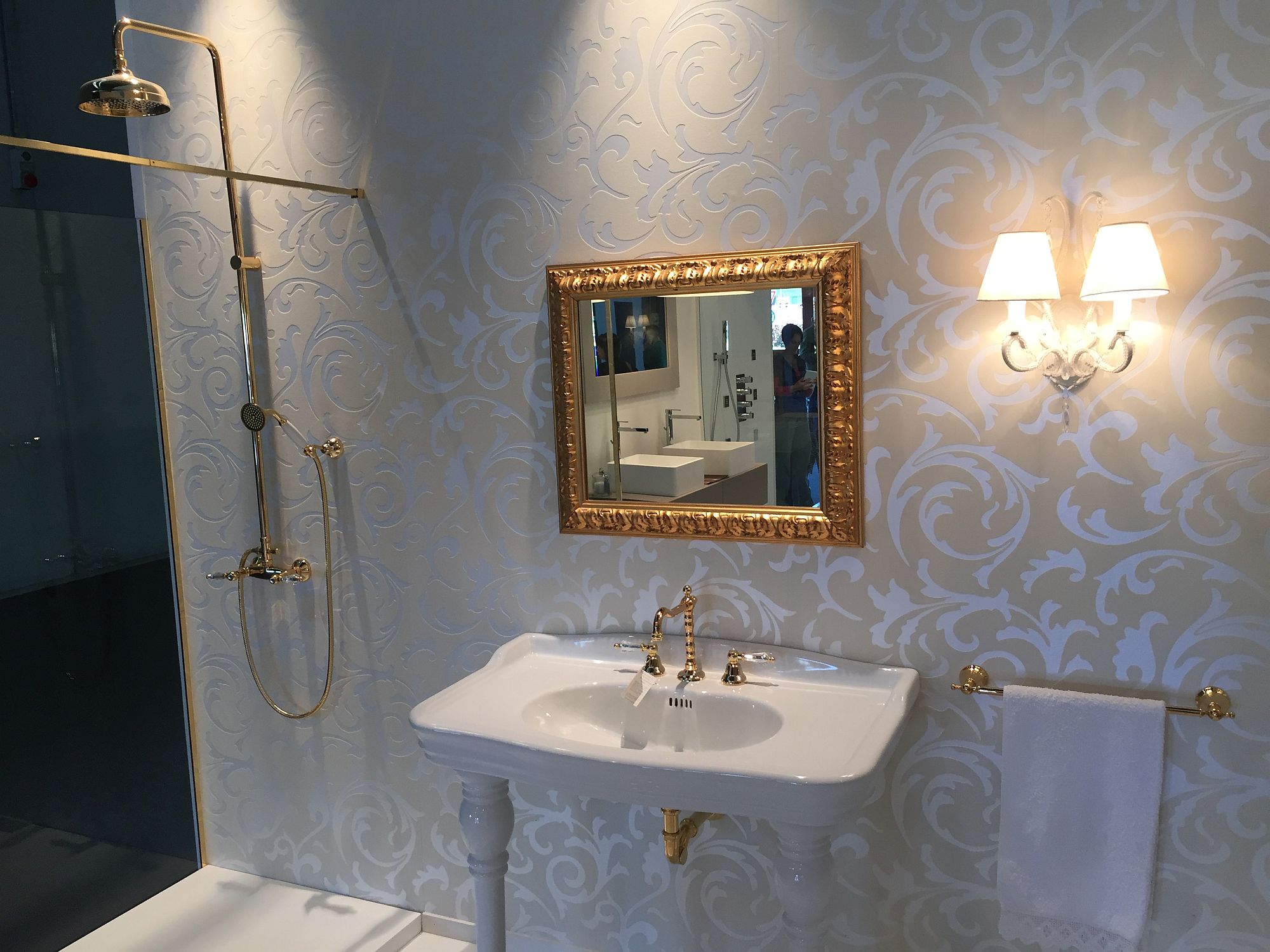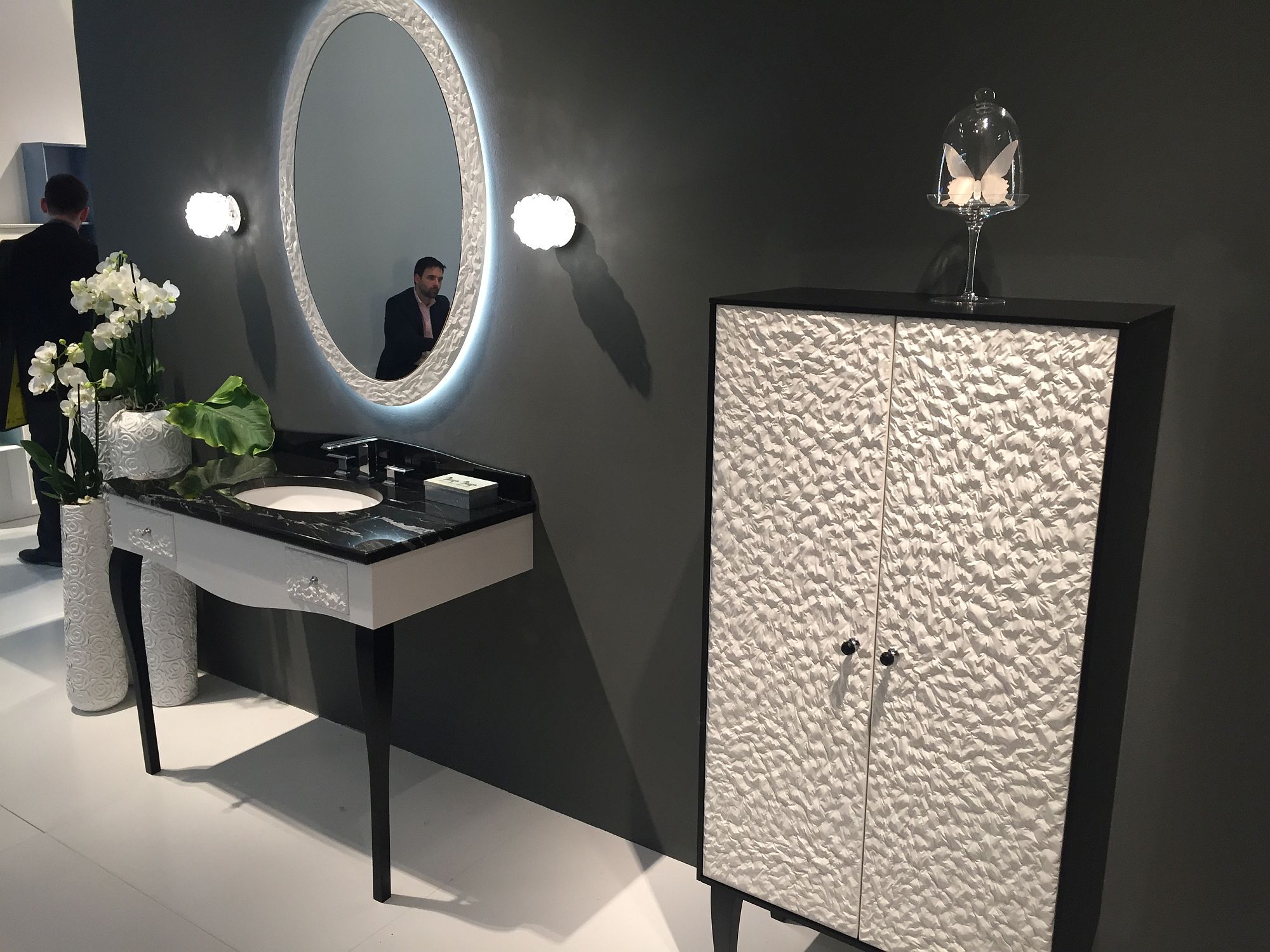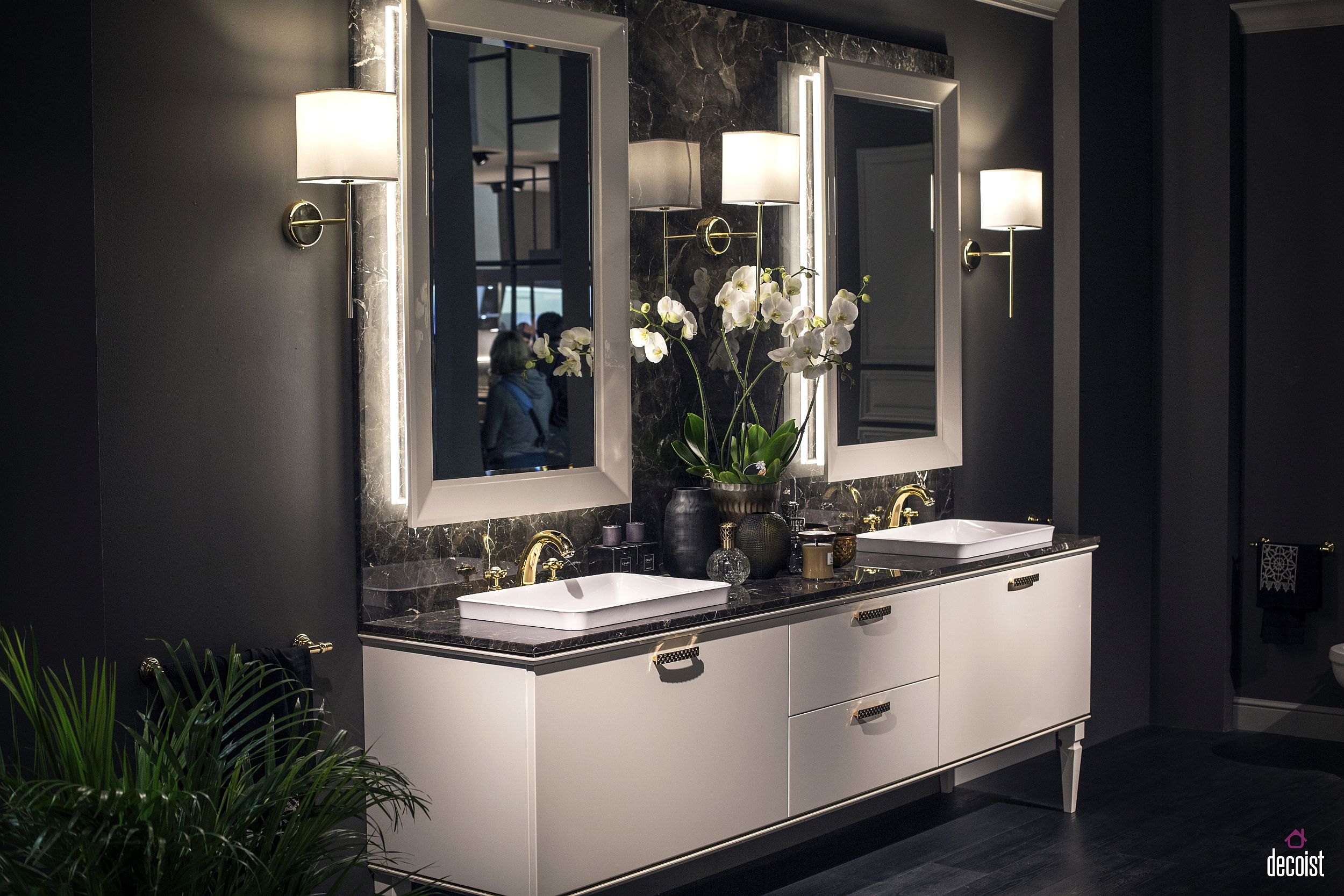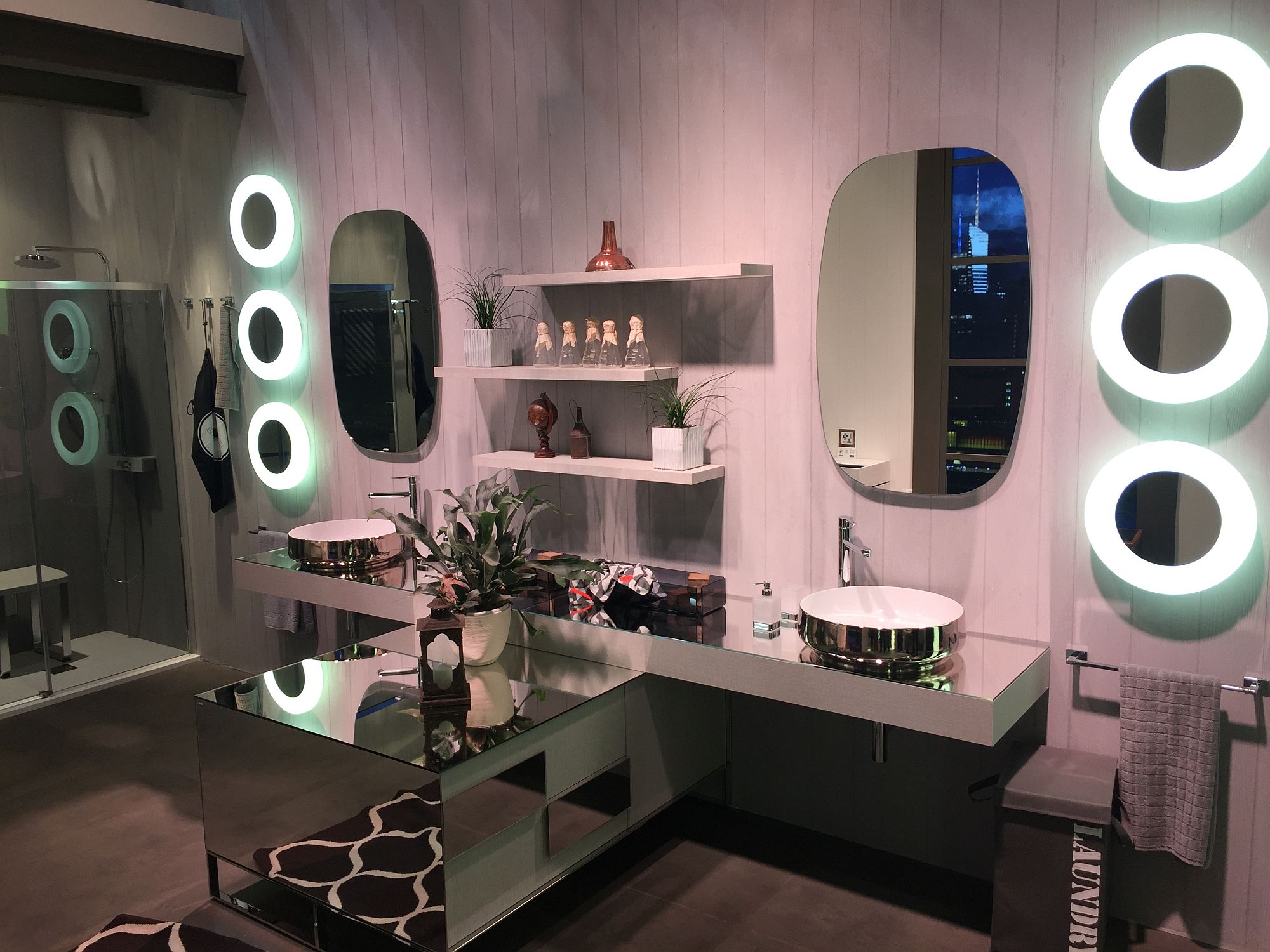 Color and Sparkle!
Mirrored frames are once again 'in' and they work equally well in classic and modern bathrooms alike. They are a practical choice in the small bathroom as the frame of the mirror adds to the sparkle of the room and gives it a more airy and light-filled vibe. If mirrored frames are not your thing, then you might want to give colorful round mirrors like the ones from Valdama a shot. Whether you want a dash of peppy red in the bathroom to enliven a neutral bathroom or wish to elevate the colorful allure of the bathroom with a touch of nautical blue, it is the colorful mirror frames that come to the rescue.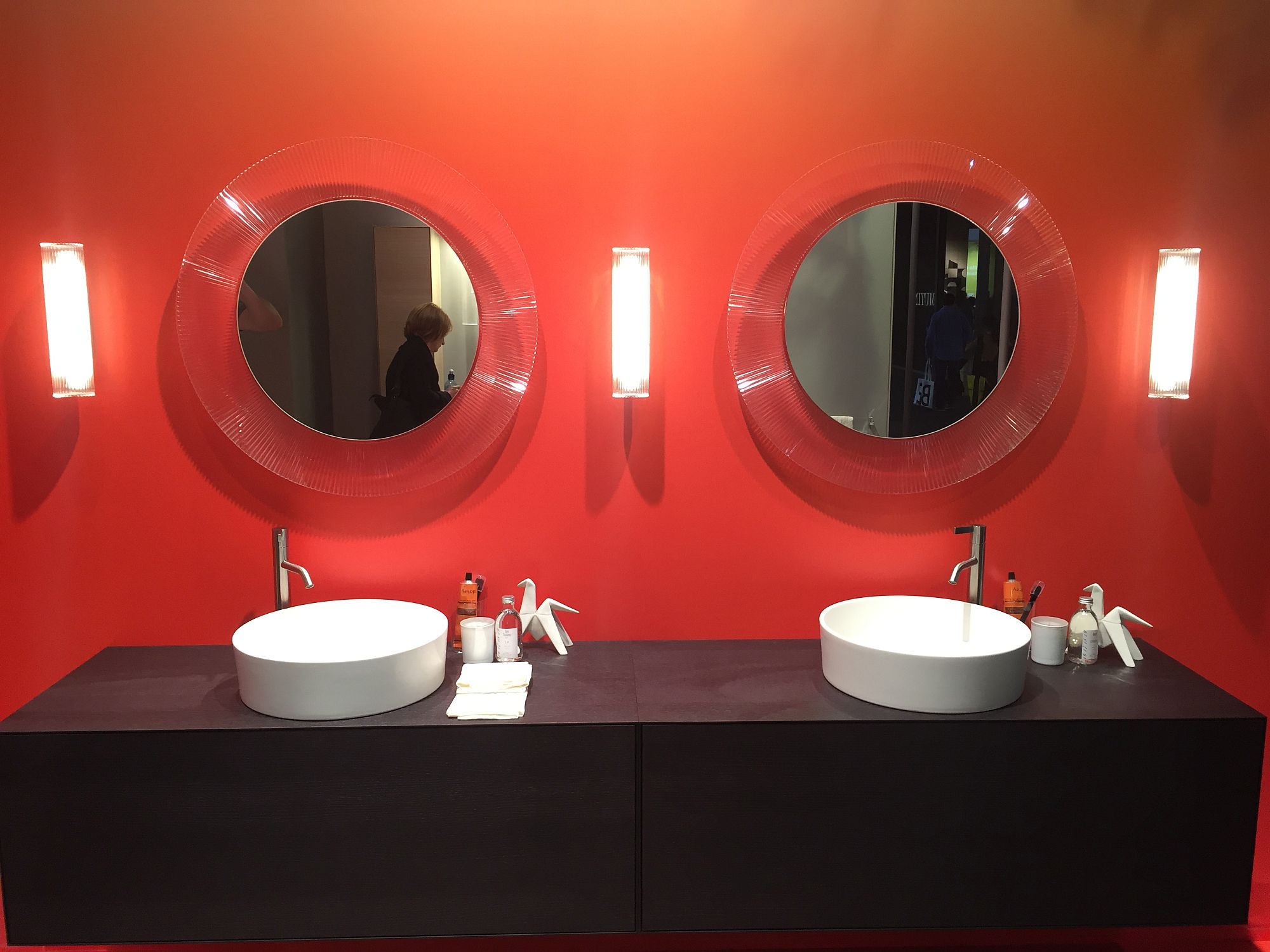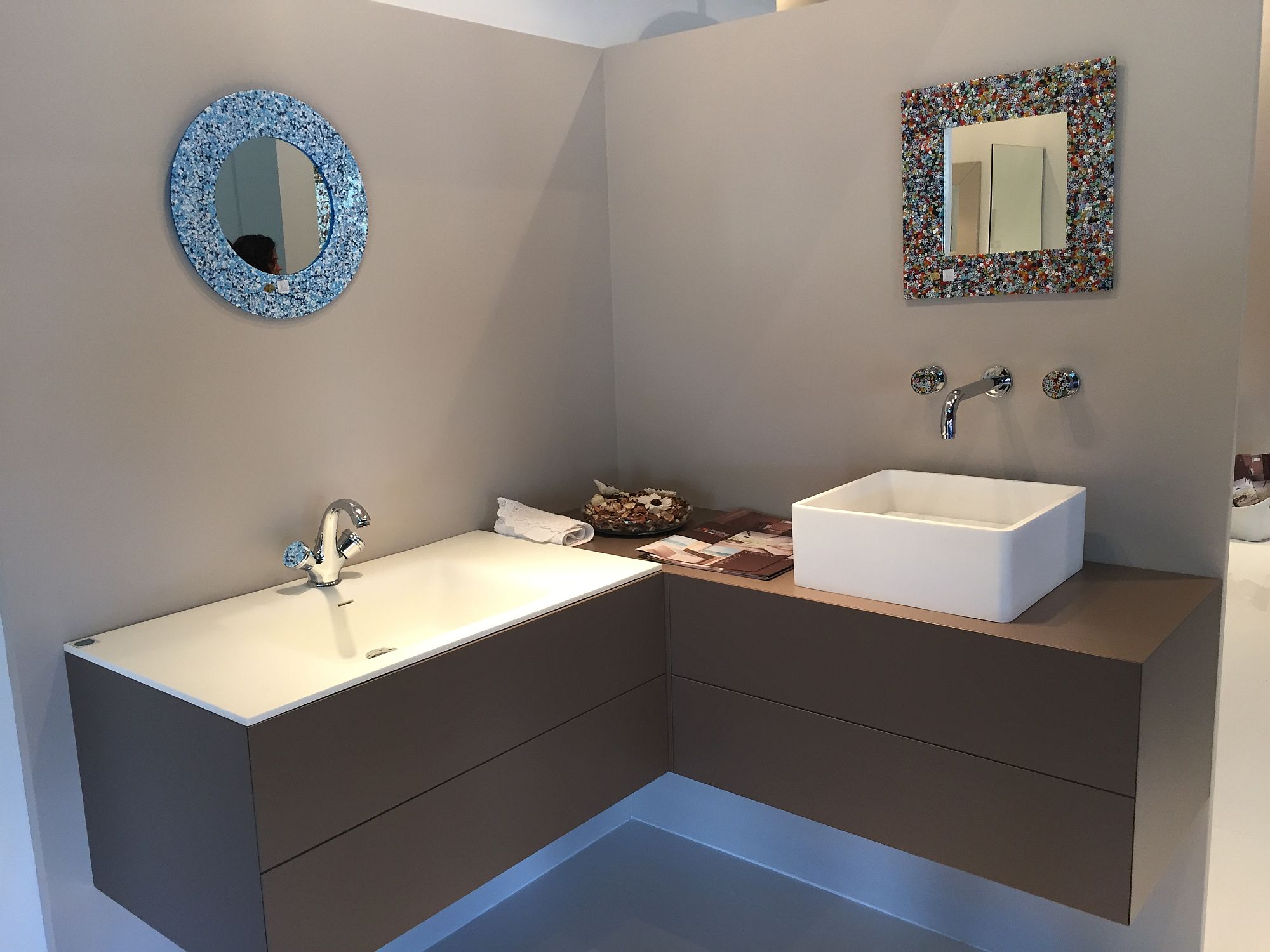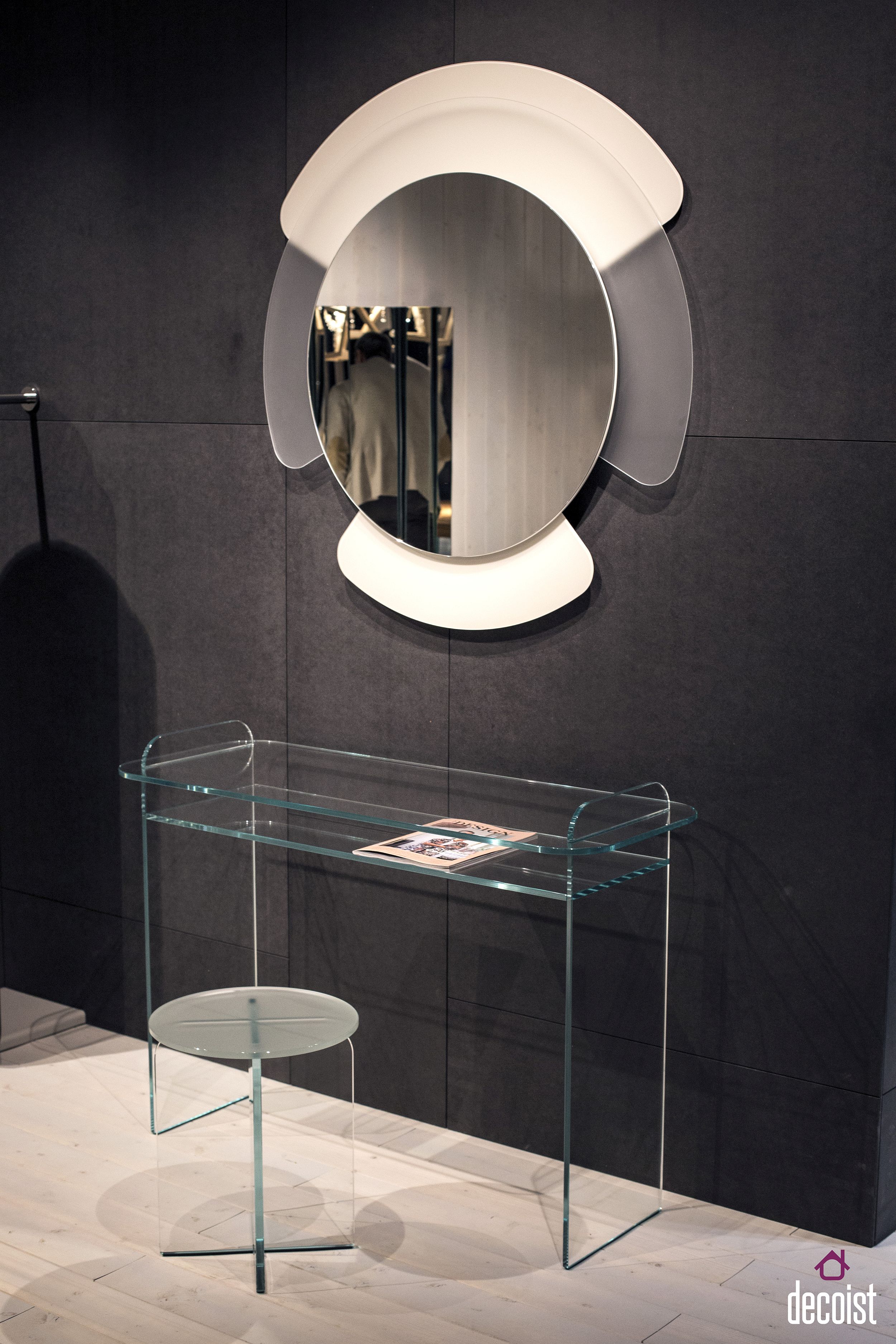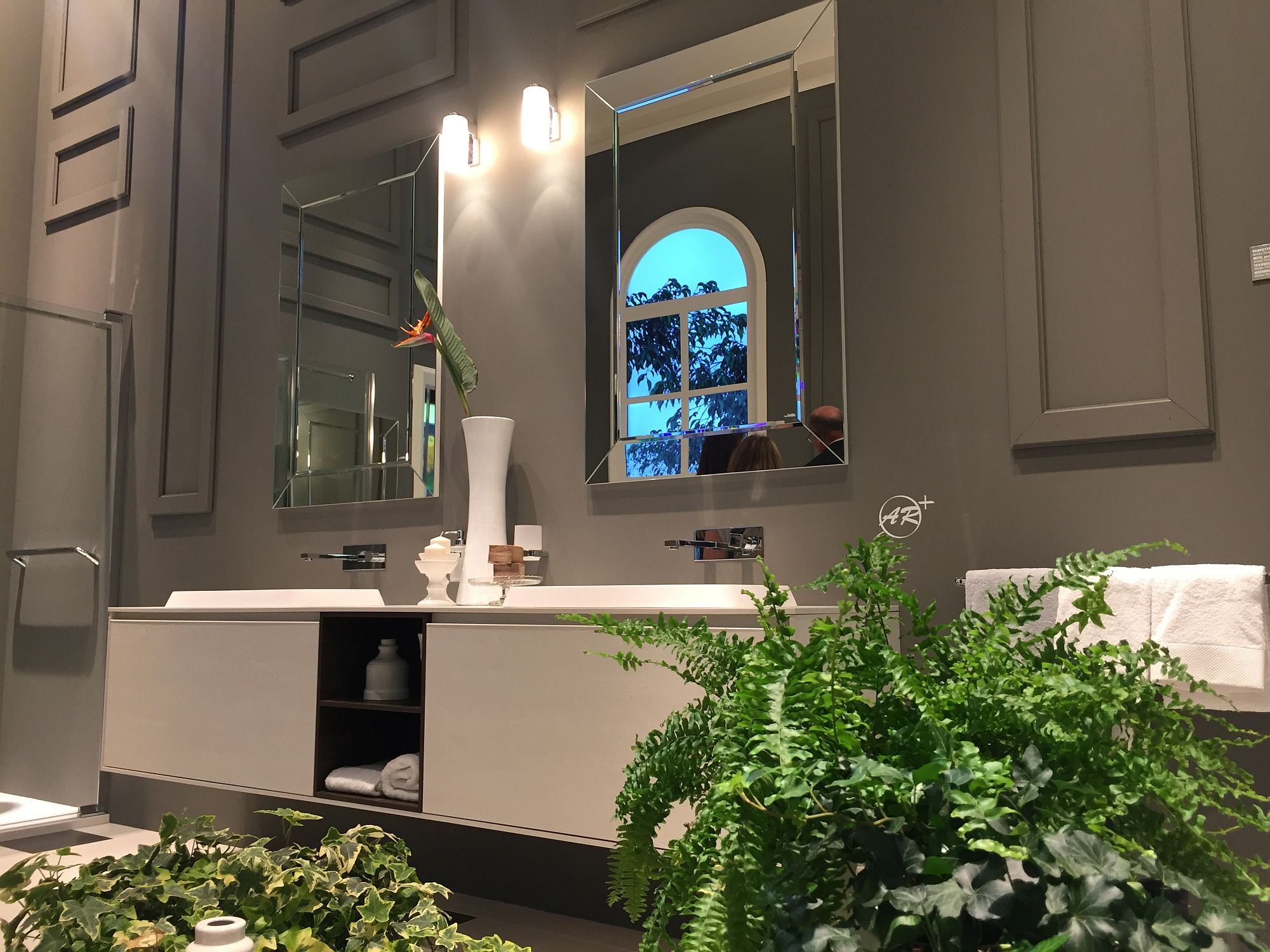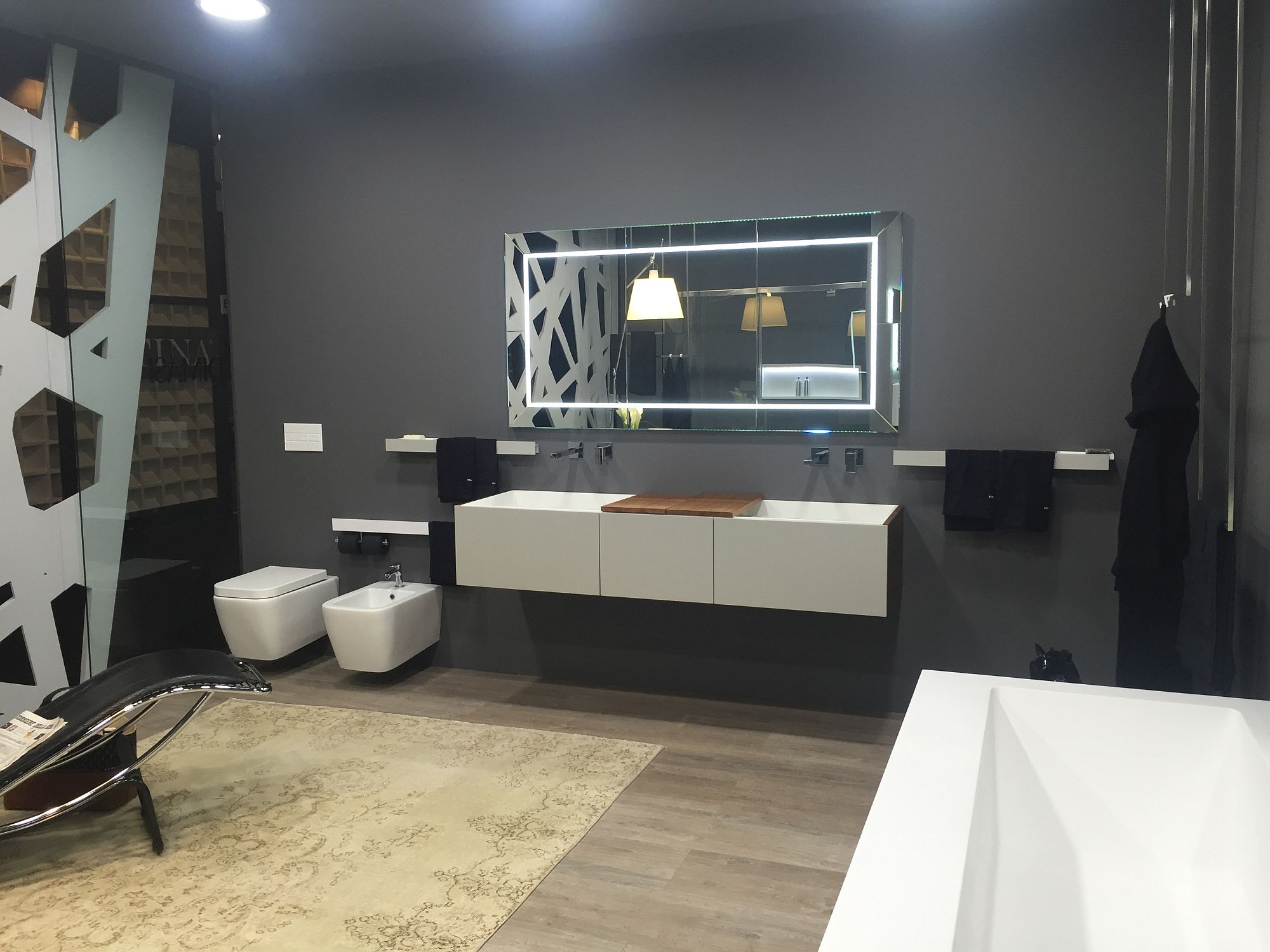 Bathroom Mirrors and Lighting
Every bathroom vanity is only truly complete when you couple it with the perfect lighting fixtures and a cool mirror. Mirrors with LED strip lighting on the edge combine both these features in a dazzling, space-saving fashion. They are a great choice for those trying to create a refined, spa-styled minimal ambiance without having to compromise on practicality. In the small powder room, these illuminated mirrors remove the need for additional pendants of sconces next to the mirror and all you will ever need are neatly placed recessed lights.
RELATED: A Trendy Silhouette: Novel Mirrors That Usher in Geometric Style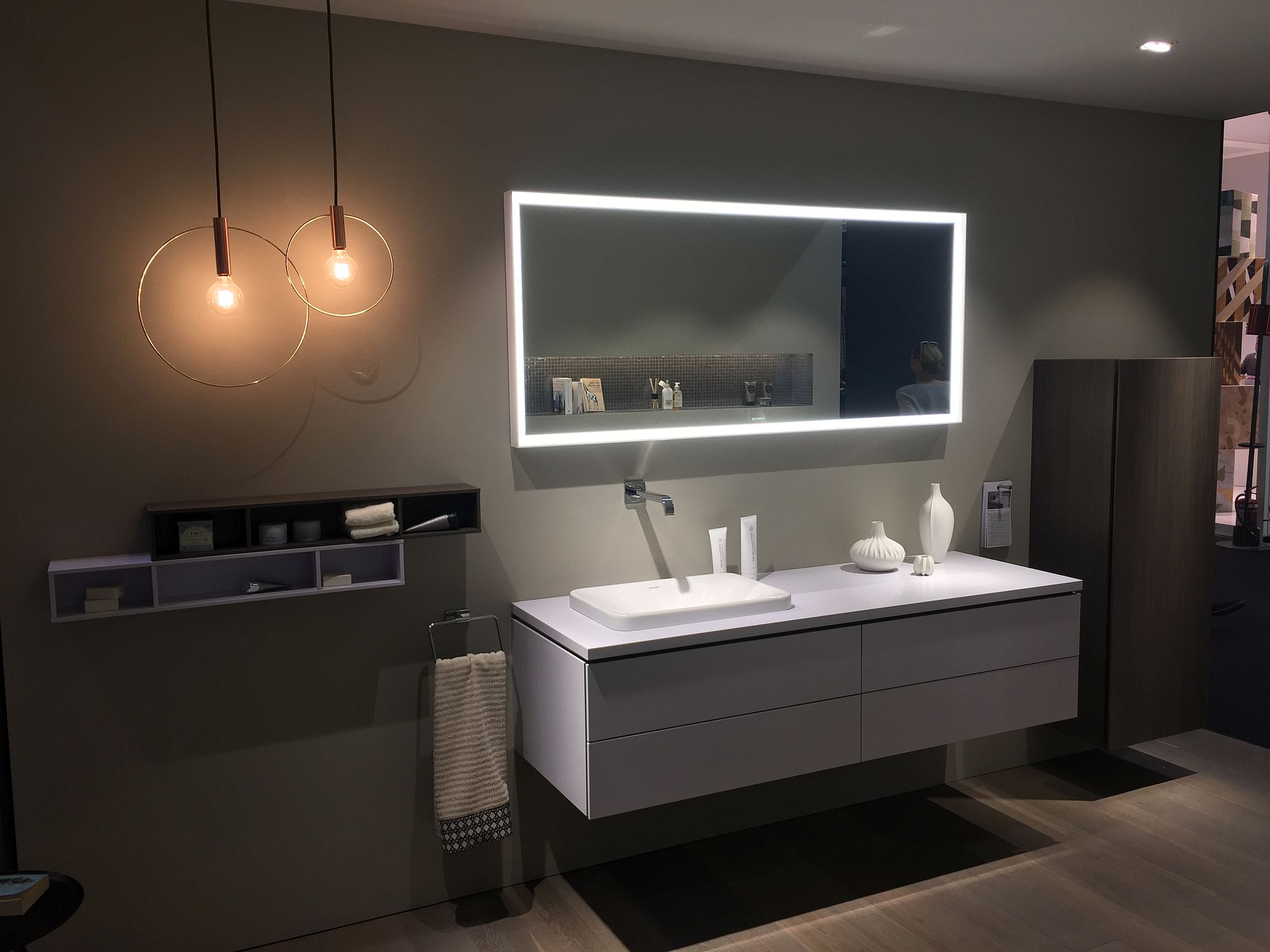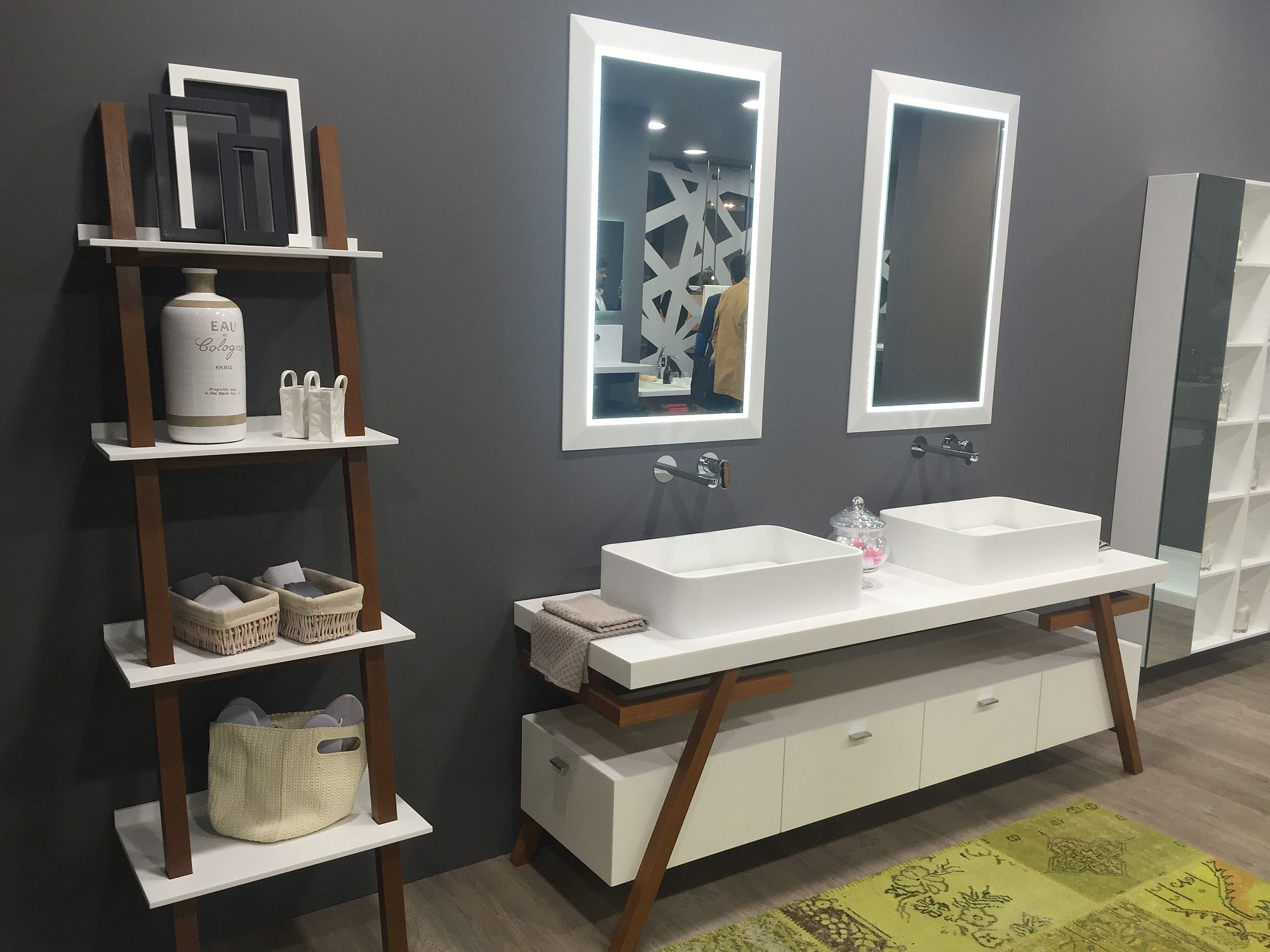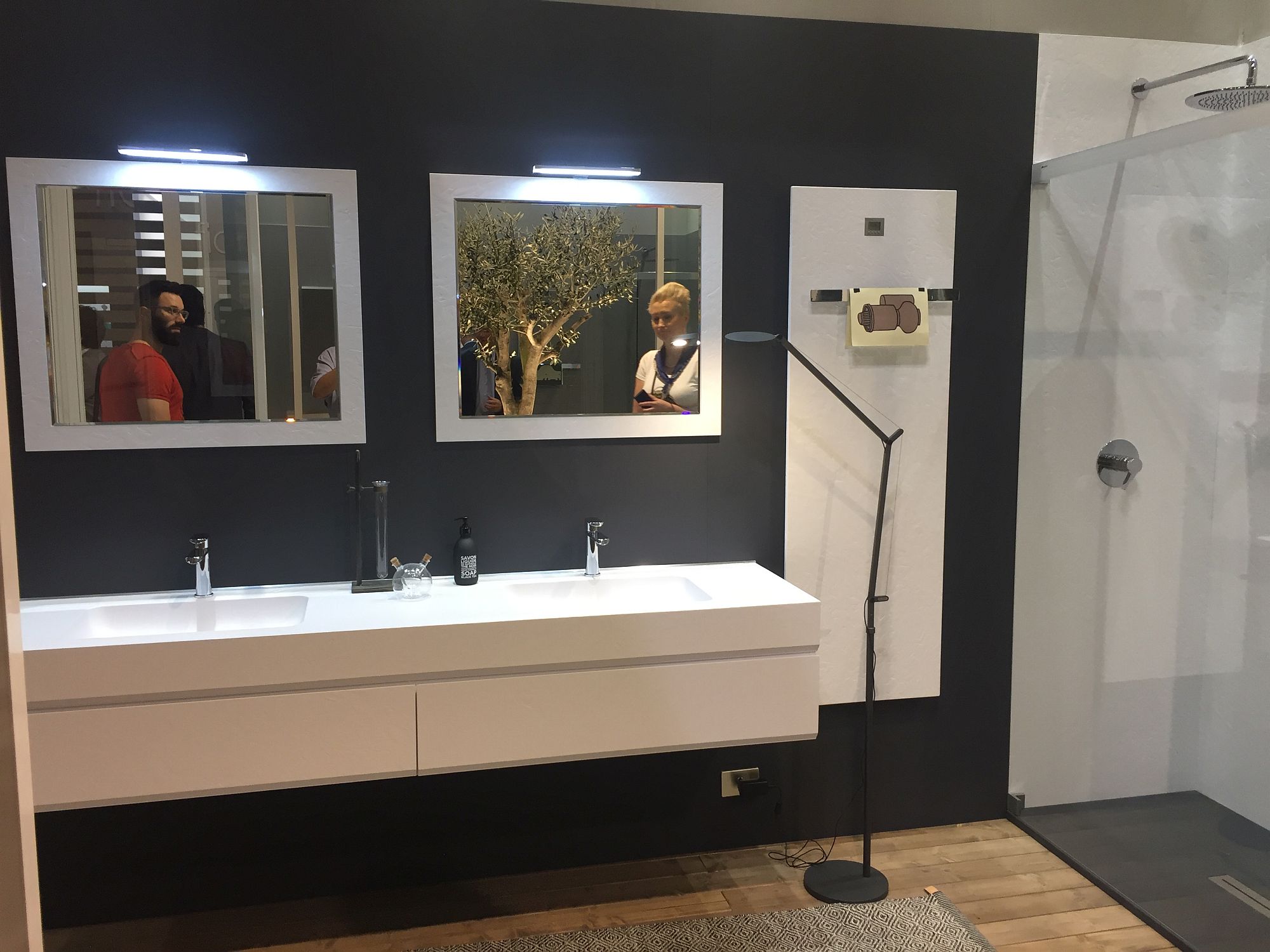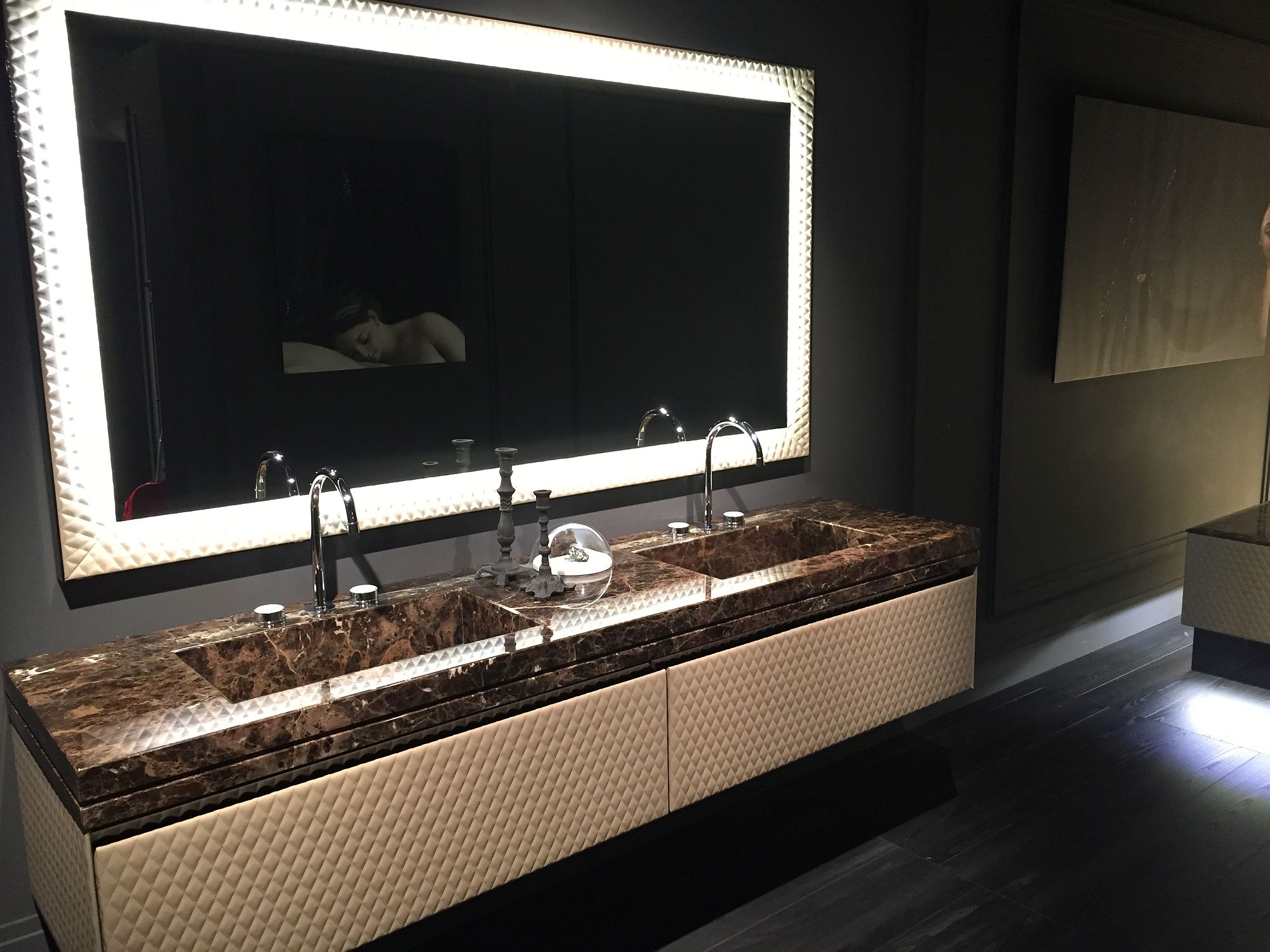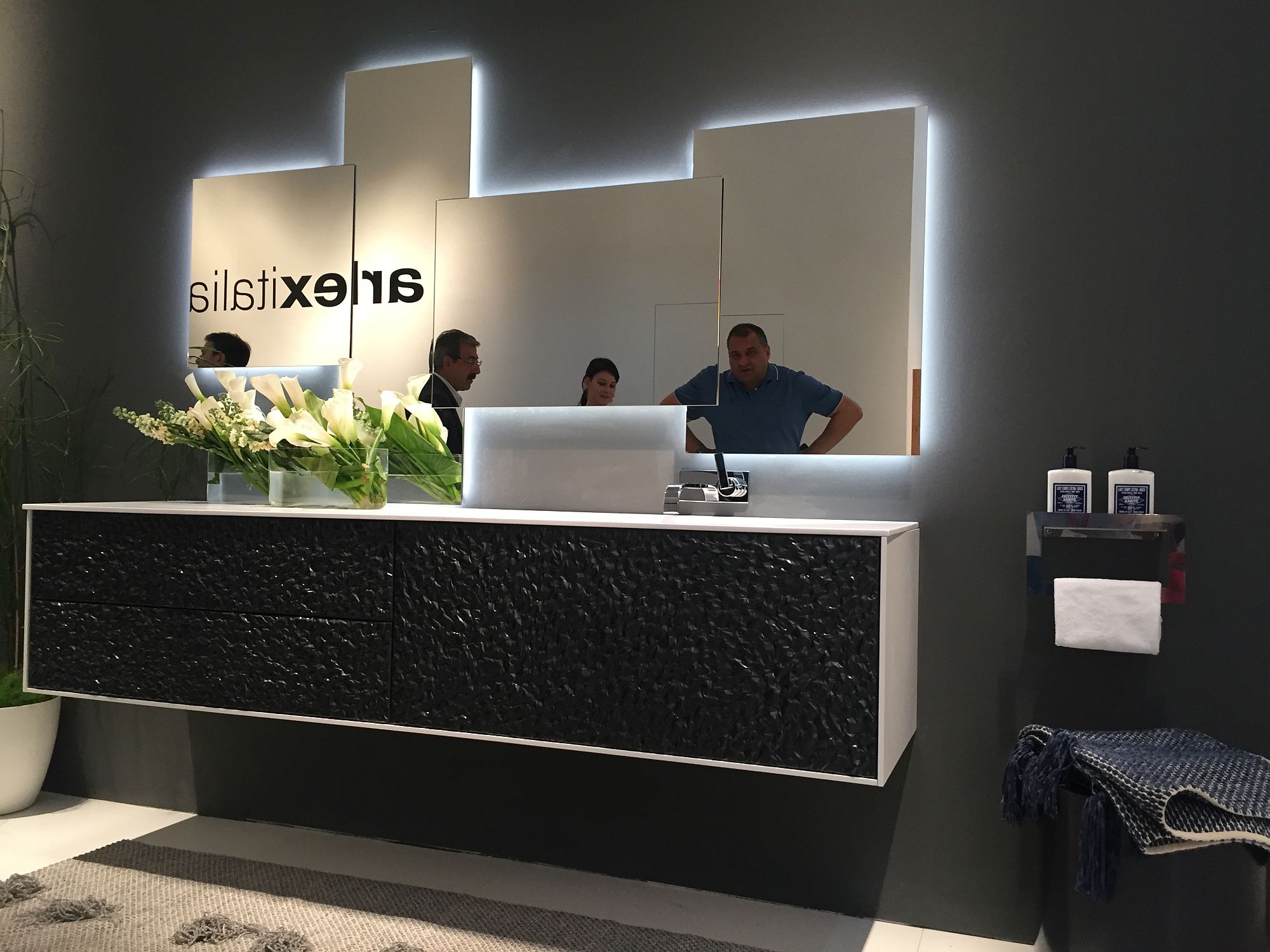 Photographs: © Decoist.com, 2017