They say that fashion and design have a tendency to repeat themselves, and we seem to be heading into that phase again when the retro and the vintage seamlessly blend with modern decor. The last few years have seen a revival in bold colors, flowery patterns and even bohemian overtones in a subtle and restrained fashion. Ingenious modern interior designers are combining sleek contemporary forms with these traditional elements to present a gorgeous reinterpretation of the 60s and the 70s. Epitomizing this hip trend is the Jazz Collection of bathroom decor and sanitaryware from Artceram.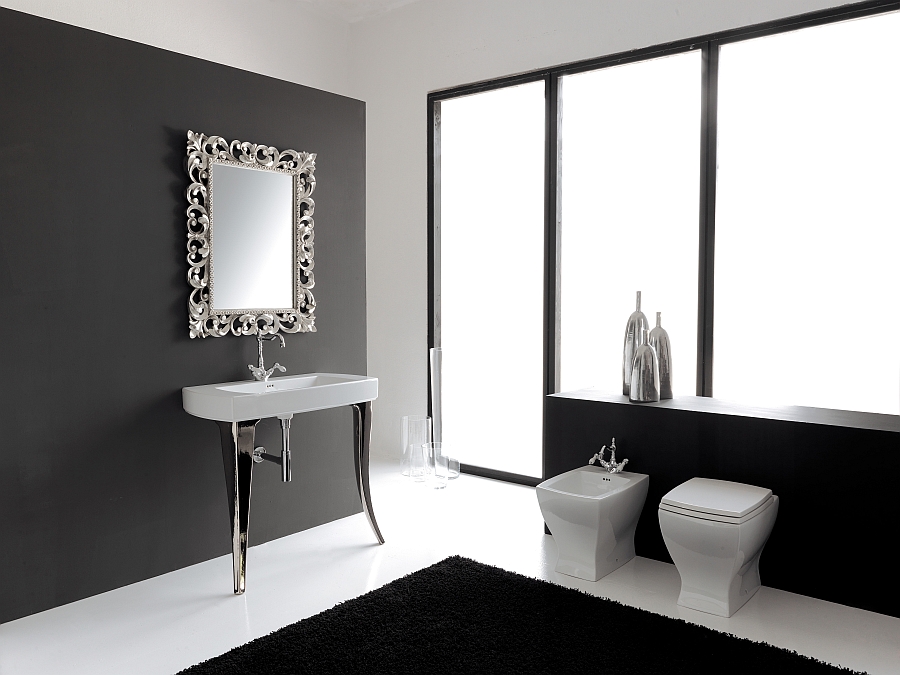 Continuing the style of contemporary wcs and bidets from Artceram that we showcased in the past, the latest lineup designed by Meneghello Paolelli Associati imbues elements of the retro, vintage and Art Deco in a cool and understated fashion. There are no dazzling hues and bright oranges here, as the color palette is kept strictly neutral with black and white dominating the spectrum. The idea is to incorporate exciting patterns and soft lines in a modern, semi-minimal fashion so as to make sure that the decor fits in perfectly with your existing bathroom style and theme.
From beautiful freestanding washbasins to charming ceramic consoles and minimal towel holders, the collection has it all. Allowing you to create a relaxed and glamorous bathroom with a touch of traditional flair, Jazz is for those who love the best of both worlds!