If you have not heard it already several times no matter where you turn, then let us bring the news to you – it is that time of the year again when festive joy takes over the world around us! Even the staunchest of cynics starts to feel the change in the mood and even in these trying times of a global pandemic, we cannot stop thinking about decorating our homes and buying gifts as Christmas comes closer. Of course, the Holiday Season is about a lot more than just decorations and gifts; but they do help usher in the festive vibe. And it all starts with a beautiful entryway or porch that has been perfectly decked out for the Holidays!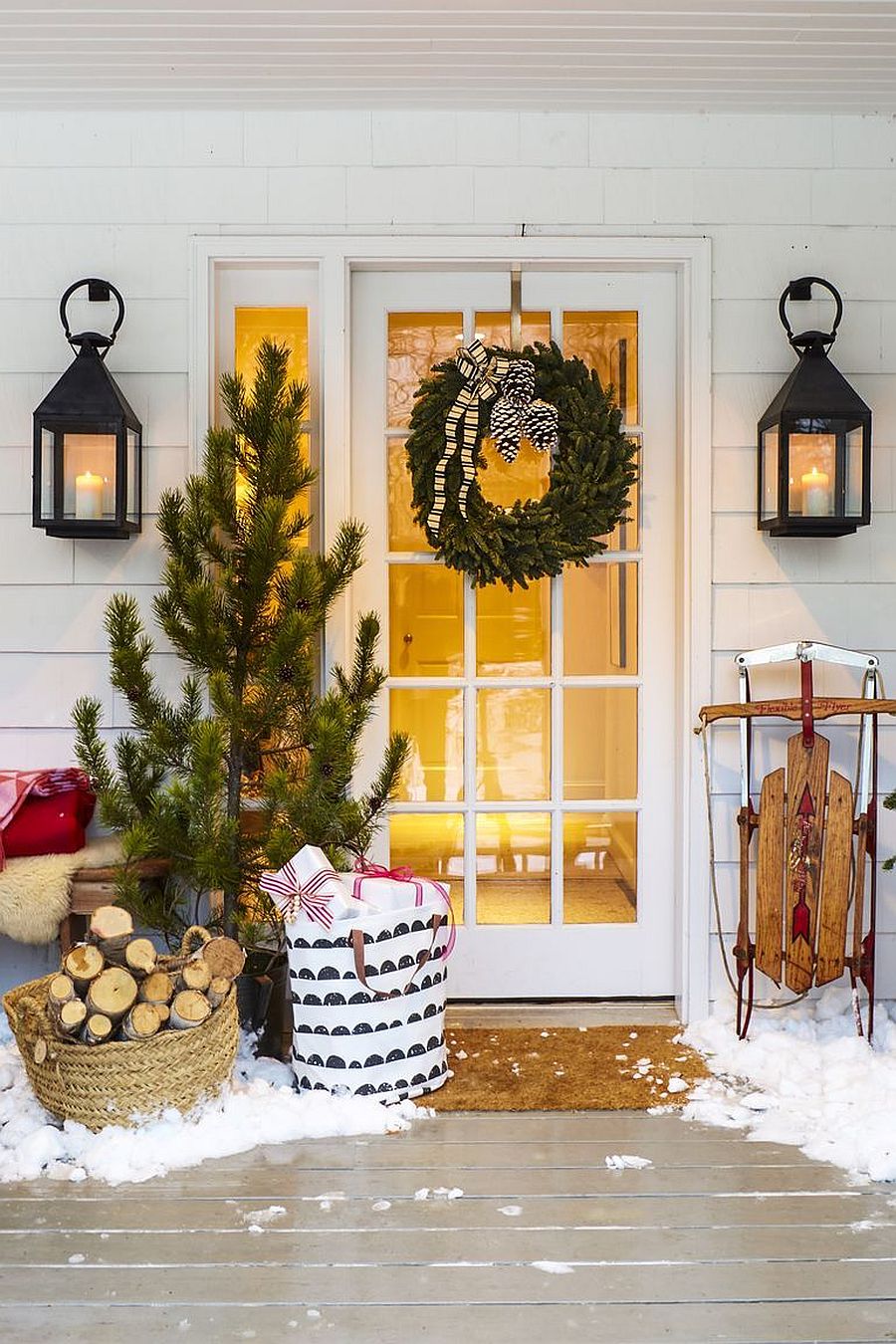 A smart and gorgeous festive entry is bound to turn heads and is going to become the showstopper of the neighborhood. Even otherwise, it is still a great way to welcome friends and family all through December, even as you start gearing up for (hopefully a much, much better) New Year. Christmas-themed entryways are easy to create – especially if you already have a fall-themed or festive entry in place. A few changes and additions is all you need to transform the entry, while those who are starting out fresh also can work miracles with just a wreath garland and string lights. So step in and discover the festive entry trends for 2020 –
A Beautiful Wreath to Start It All
Even if you are not in a mood for anything else this year, when it comes to Holiday Season decorations, do not give the simple wreath a miss. There are many, many DIY ideas out there for creating a festive wreath and many of them do not take more than a few hours of your weekend. From the easy and modern straw wreath in white and red to the popular evergreen wreaths decorated with Christmas ornaments, there are different looks to choose from. This year it is undoubtedly the lush green ones that are topping the trends chart and adding a simple red ribbon to one should dress up your front door for the last few weeks of the year.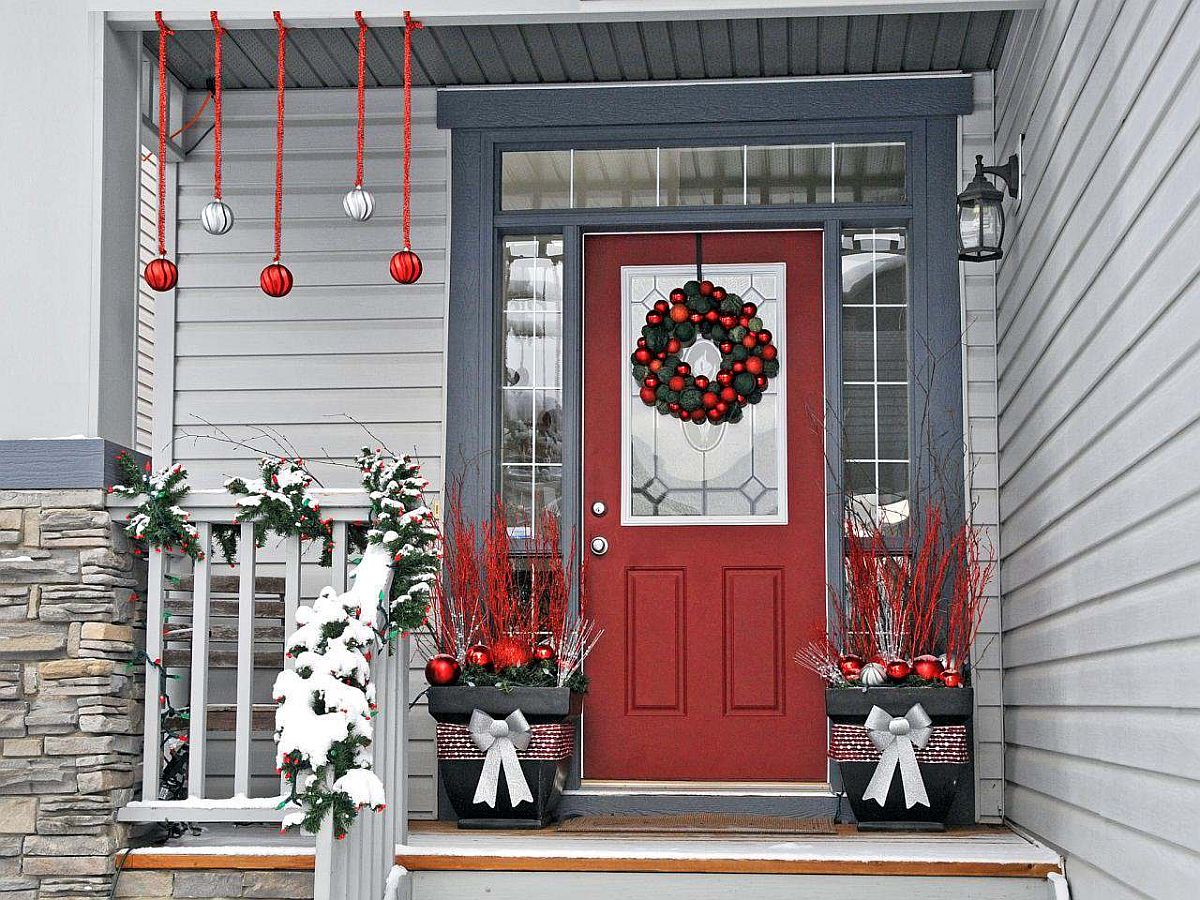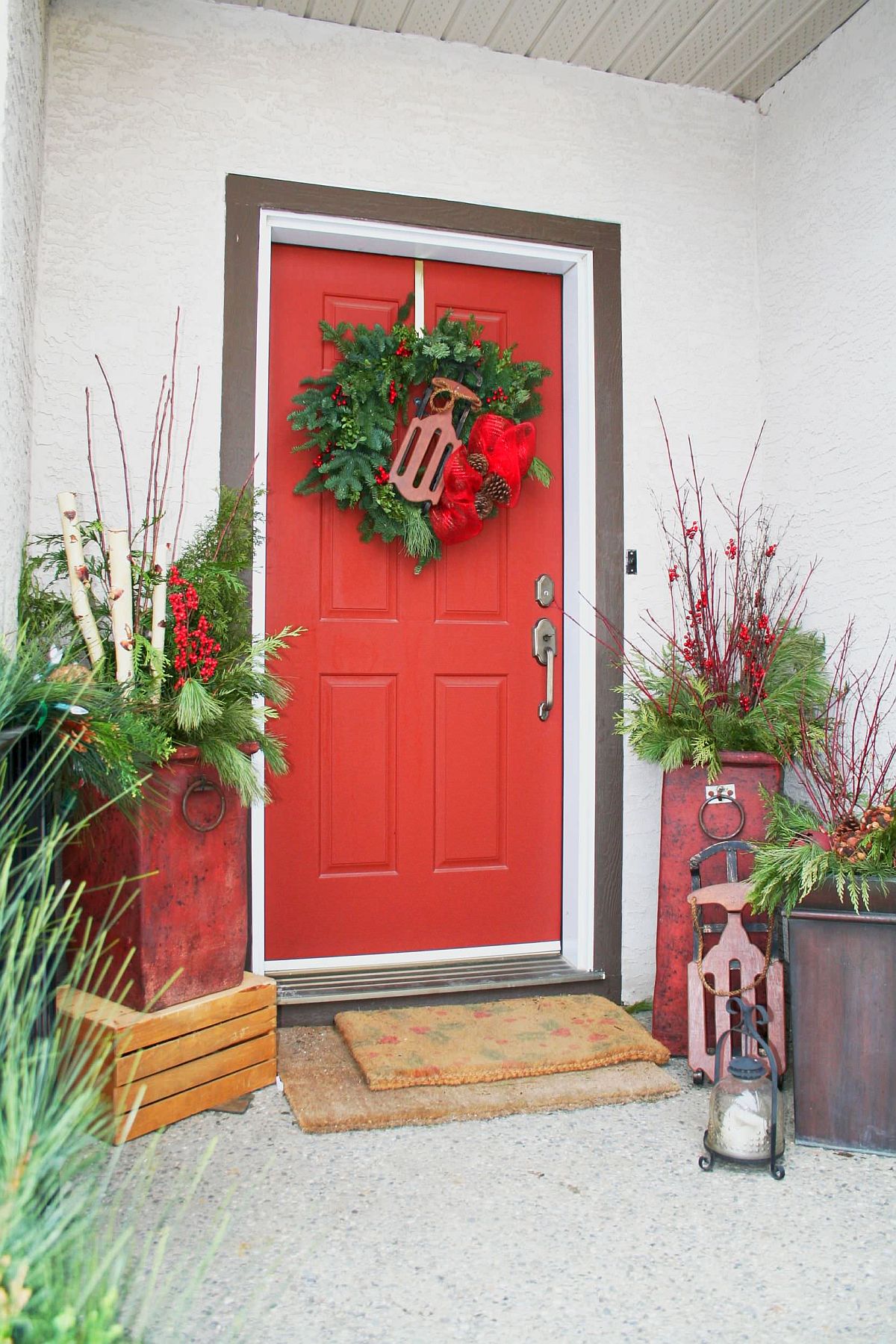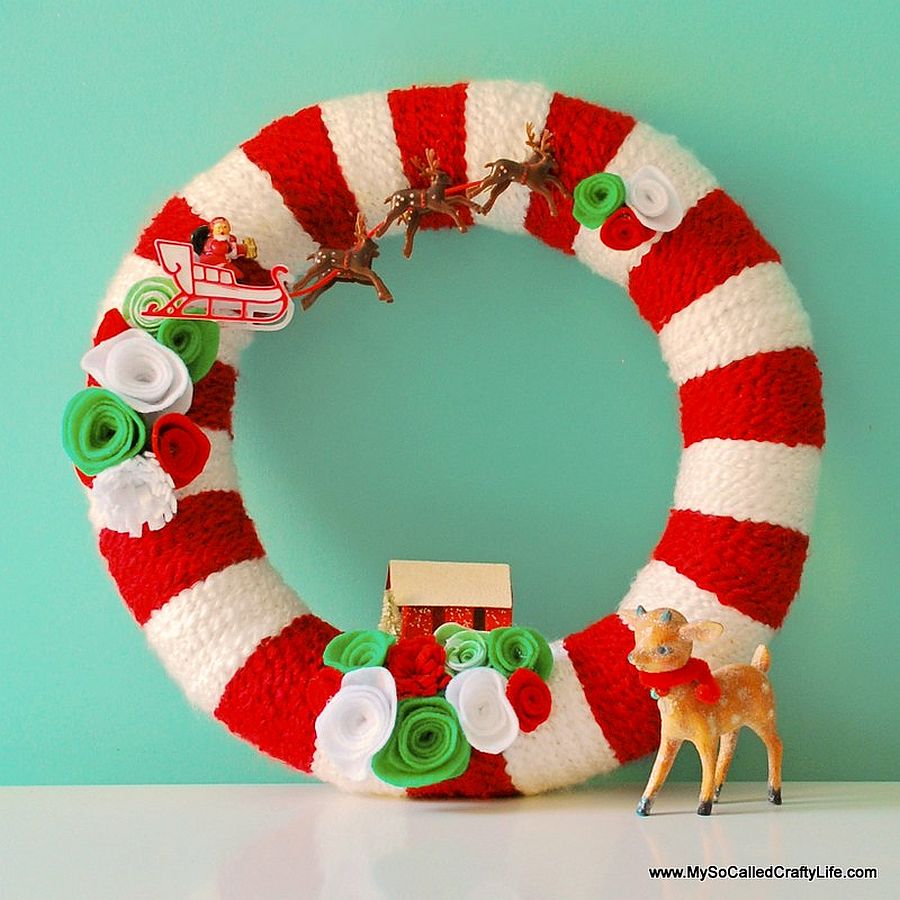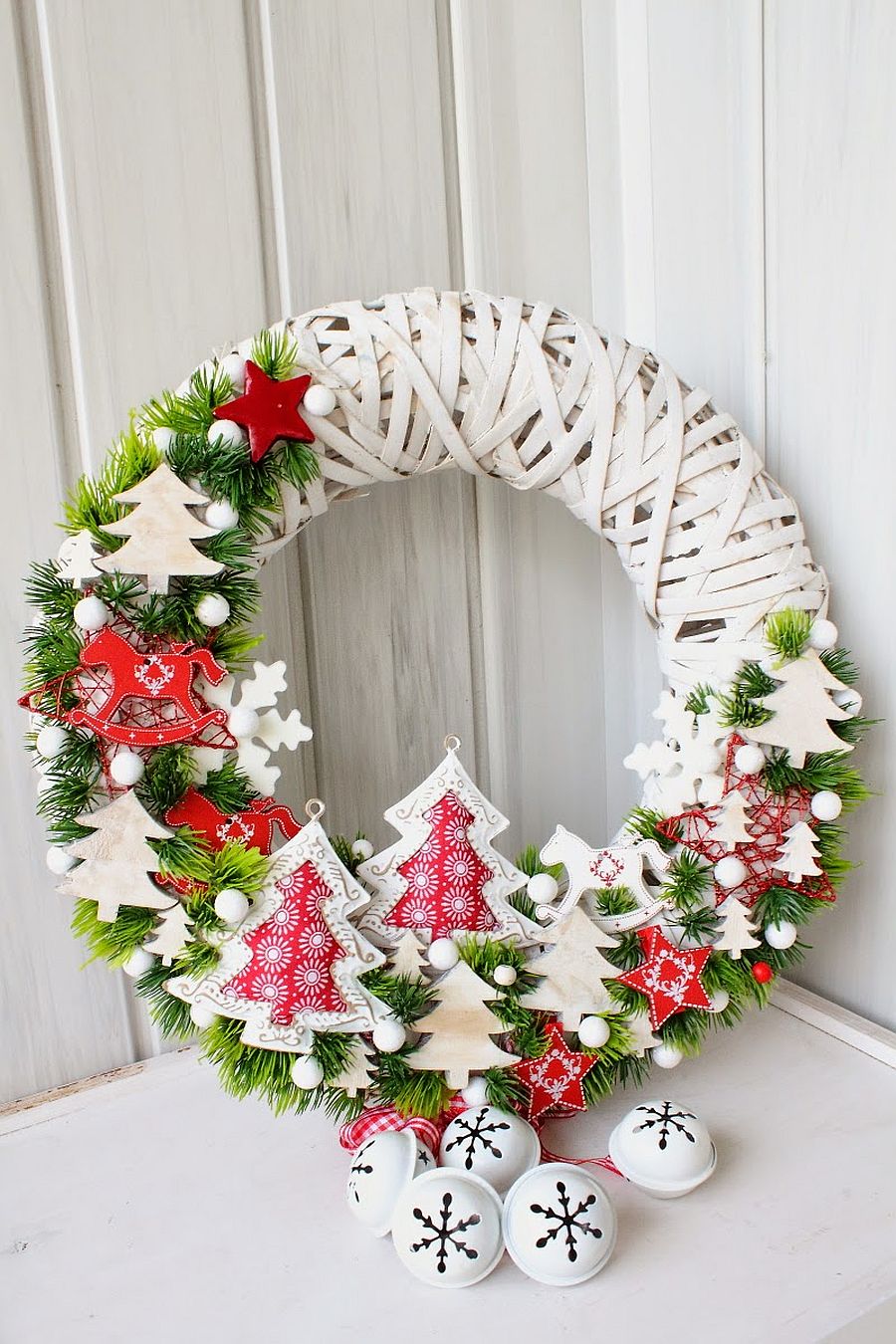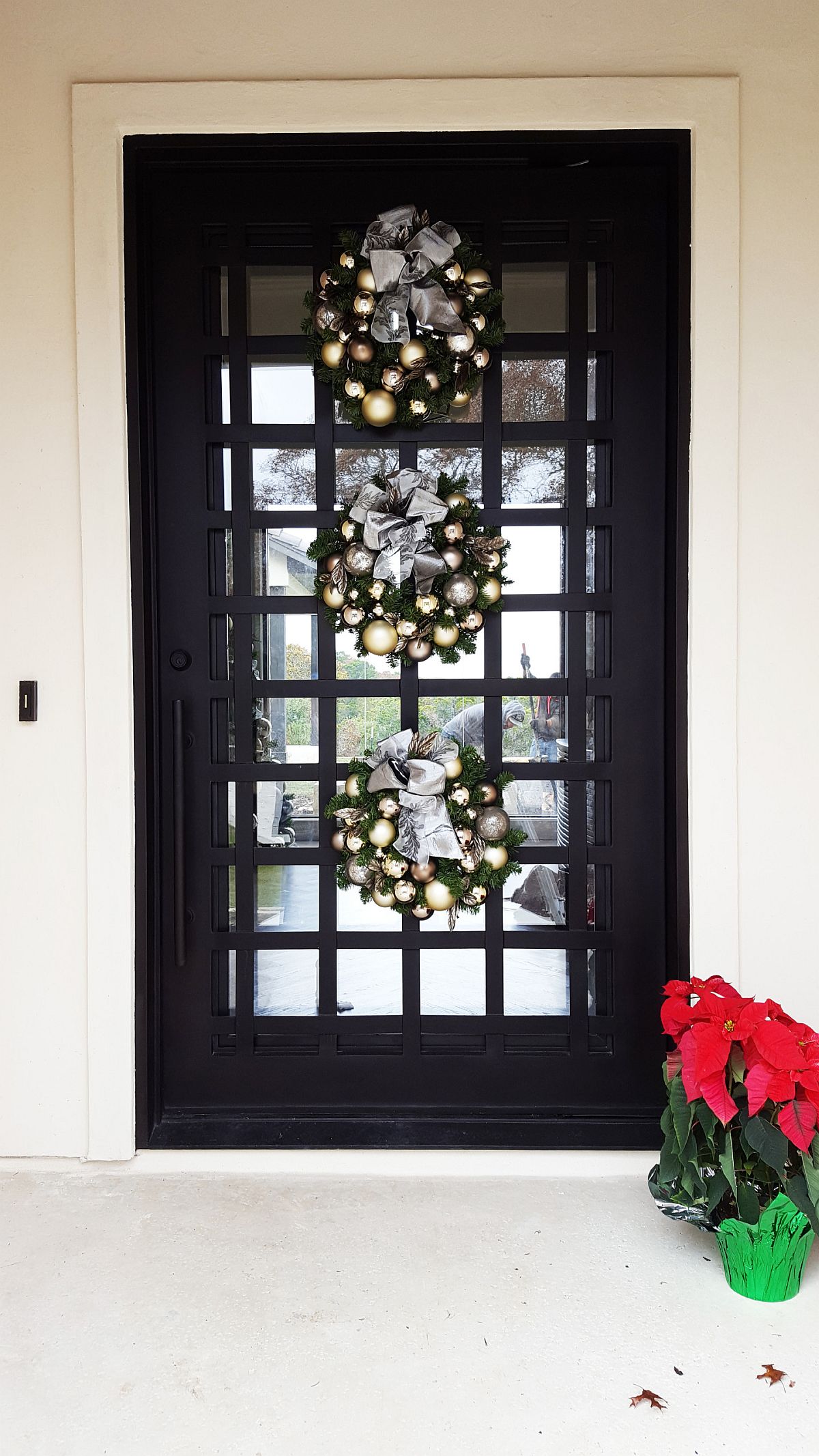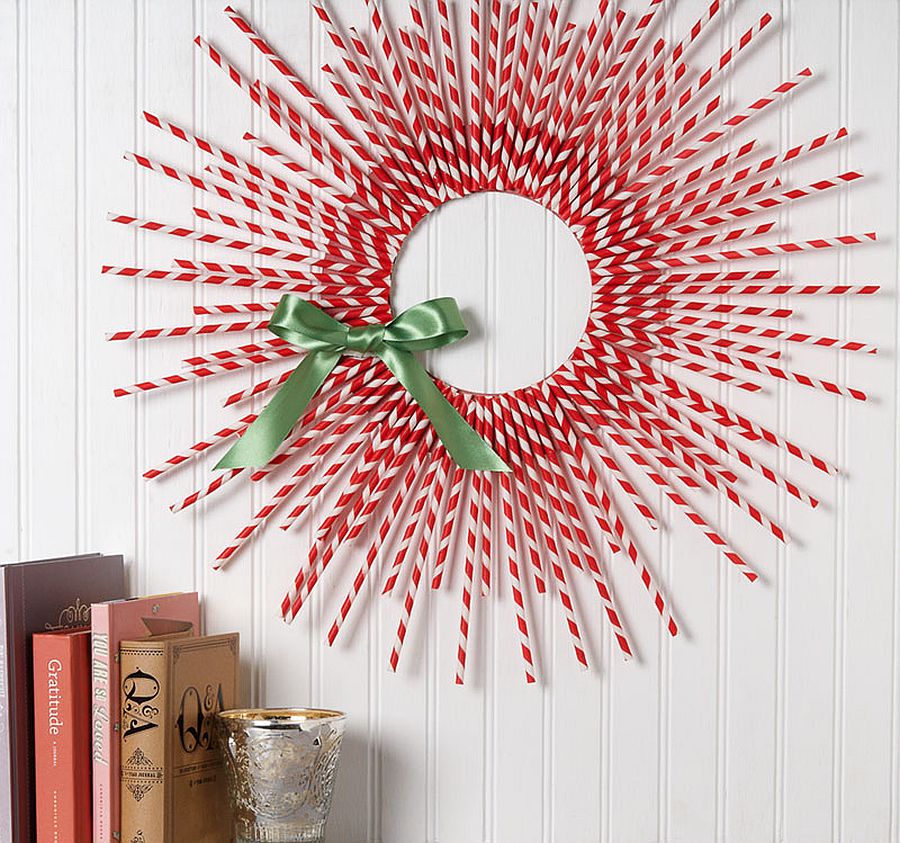 Going All Out with Decorations
There are two different approaches that you can take with decorating the entryway for the Holidays. One is simple, understated and an idea that we will get to in greater detail down the line. The other is the more traditional approach of 'going all out' with grand decorations, a series of brilliant garlands and sparkling string lighting that bring everything alive as the sun sets. No matter what the current trend is, this is an approach that we absolutely adore and one your kids will love as well! Sure, it requires a whole lot more effort.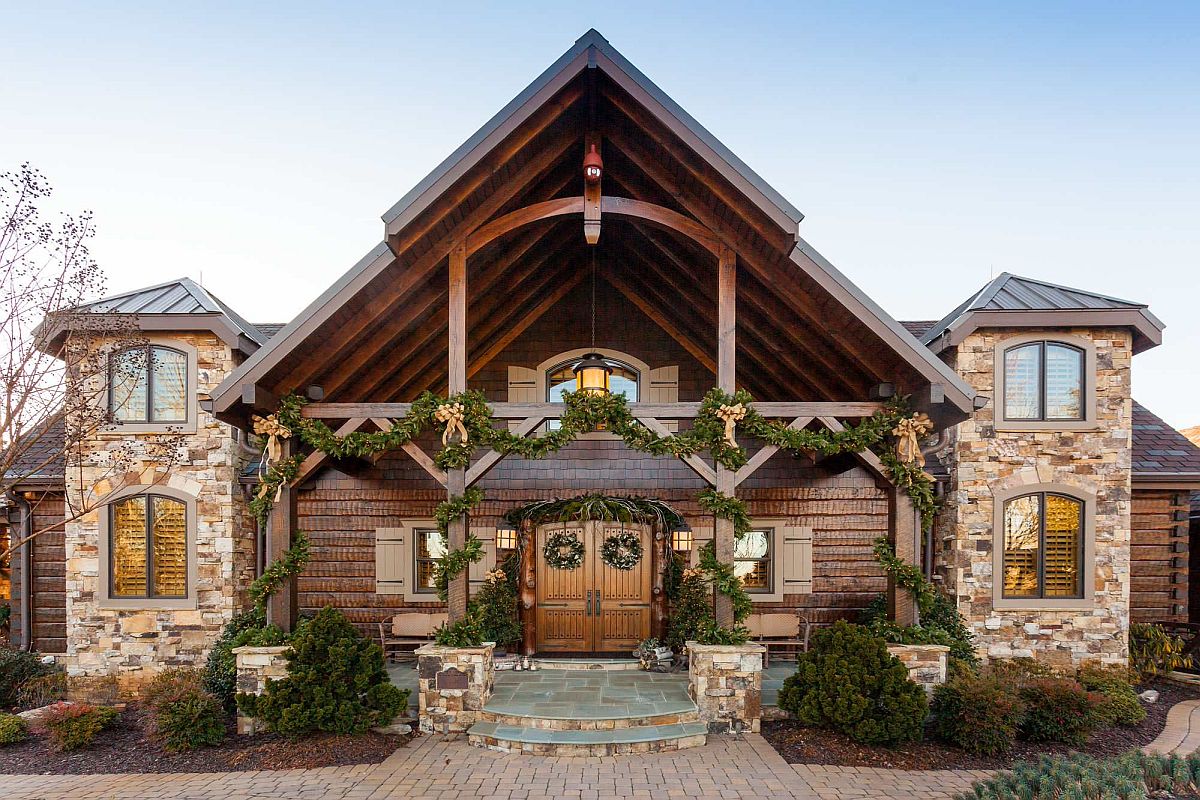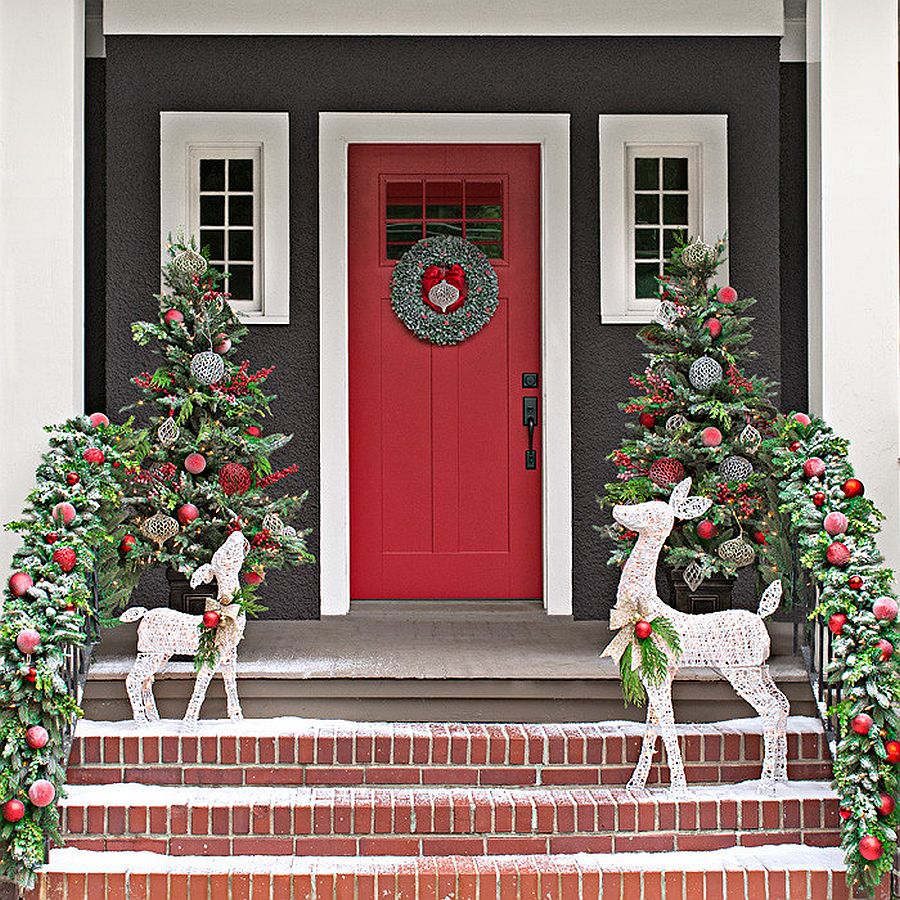 Start by choosing a color scheme and specific theme for the entryway decorations. Red and green or all white are two popular choices this time of the year. Also ensure that the style of the decorations is in line with the style of your home façade.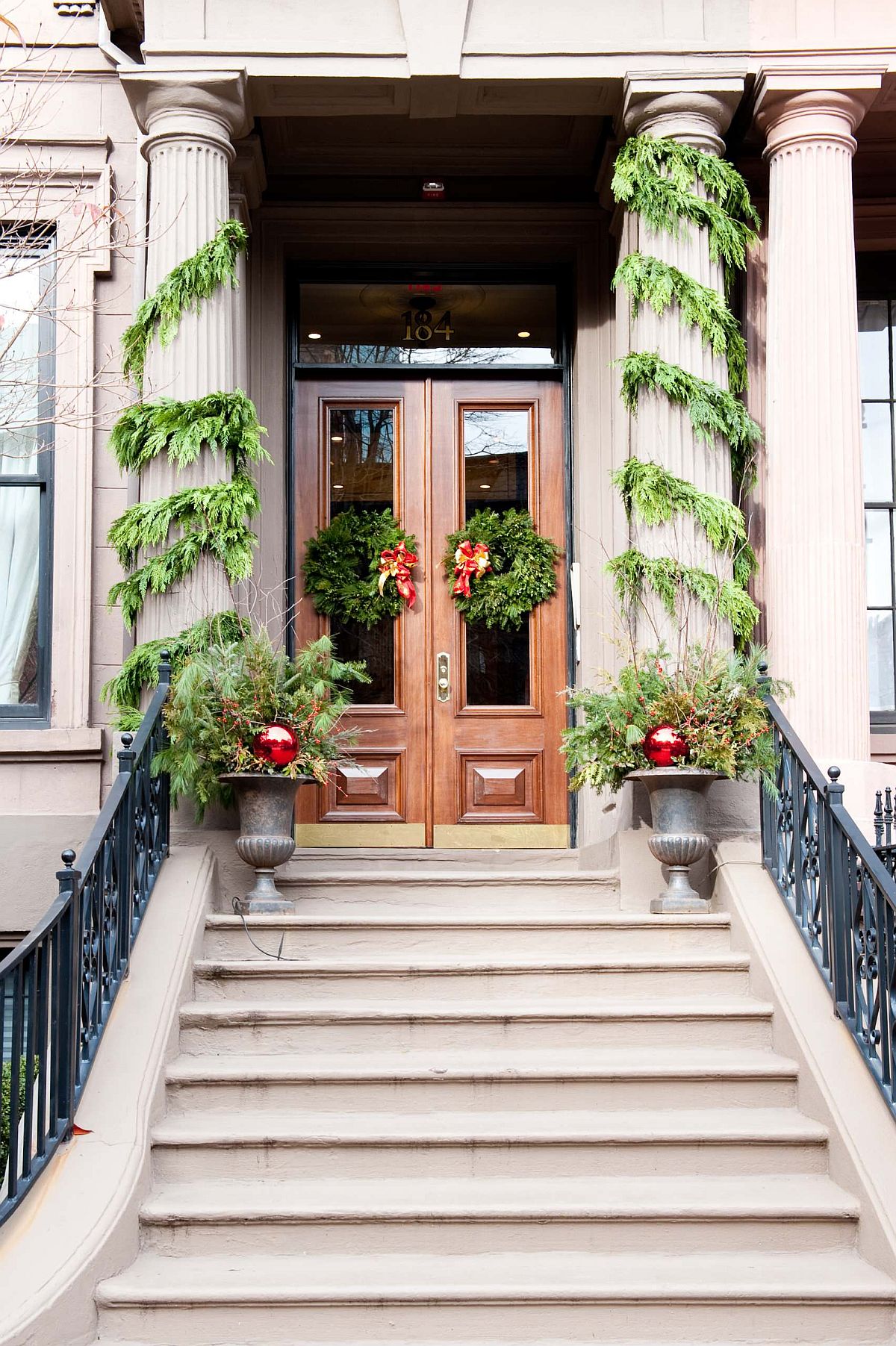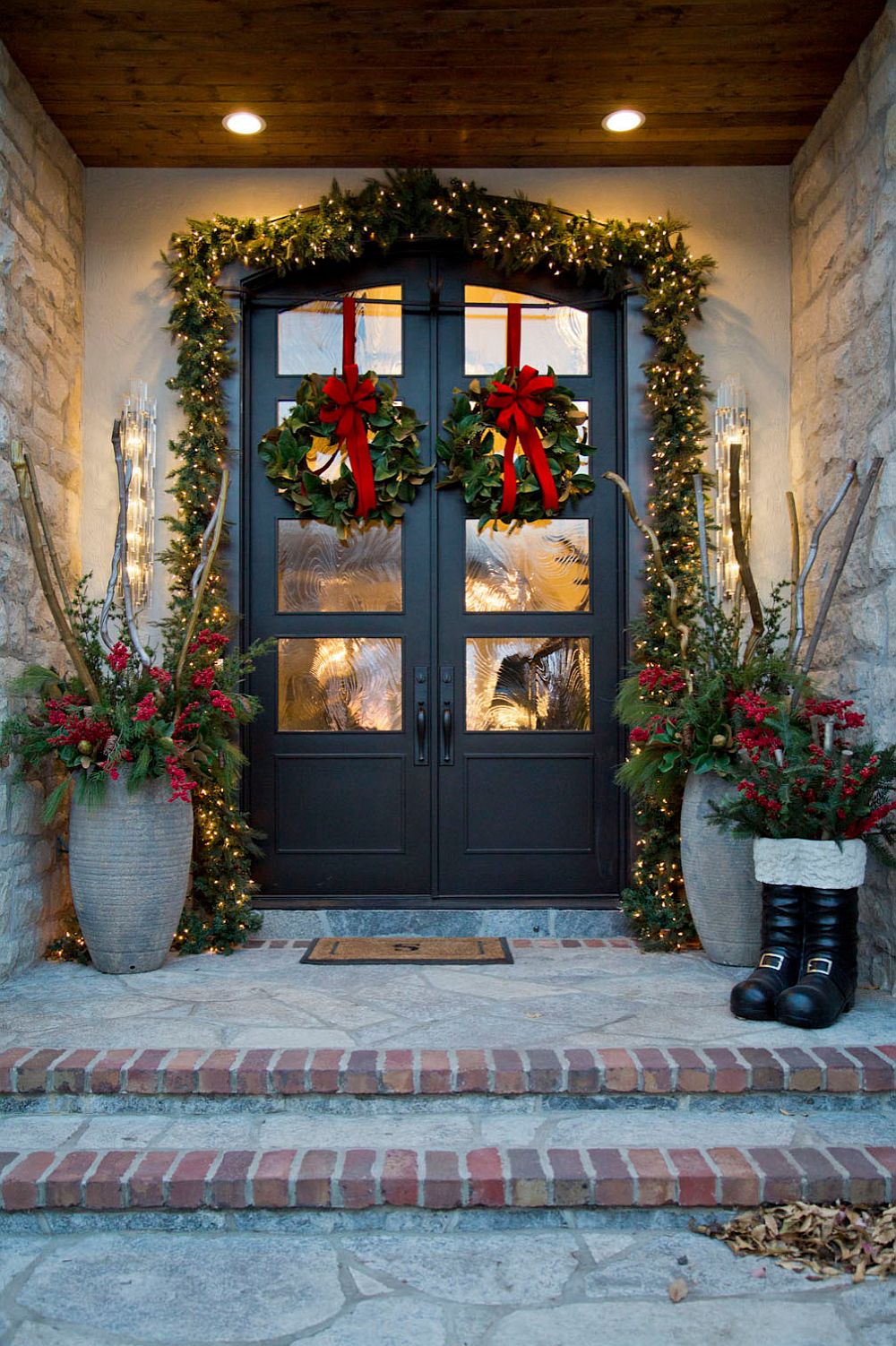 Lighting Makes a Difference
Much like the simple wreath for the door, a series of string lights is another 'must-have' for the holiday entryway. Those sparkling lights perfectly capture the joy and beauty of the festive season and they serve you beautifully as you head into the New Year as well. A poorly illuminated entryway is just unappealing, no matter what else you do with after sunset and this is why combing those holiday lights with smart ambient lighting is so very important. Maybe lantern or two here and there (still around from your fall decorations) and a star welcoming guests is the perfect combination for a splendid entry come Christmas.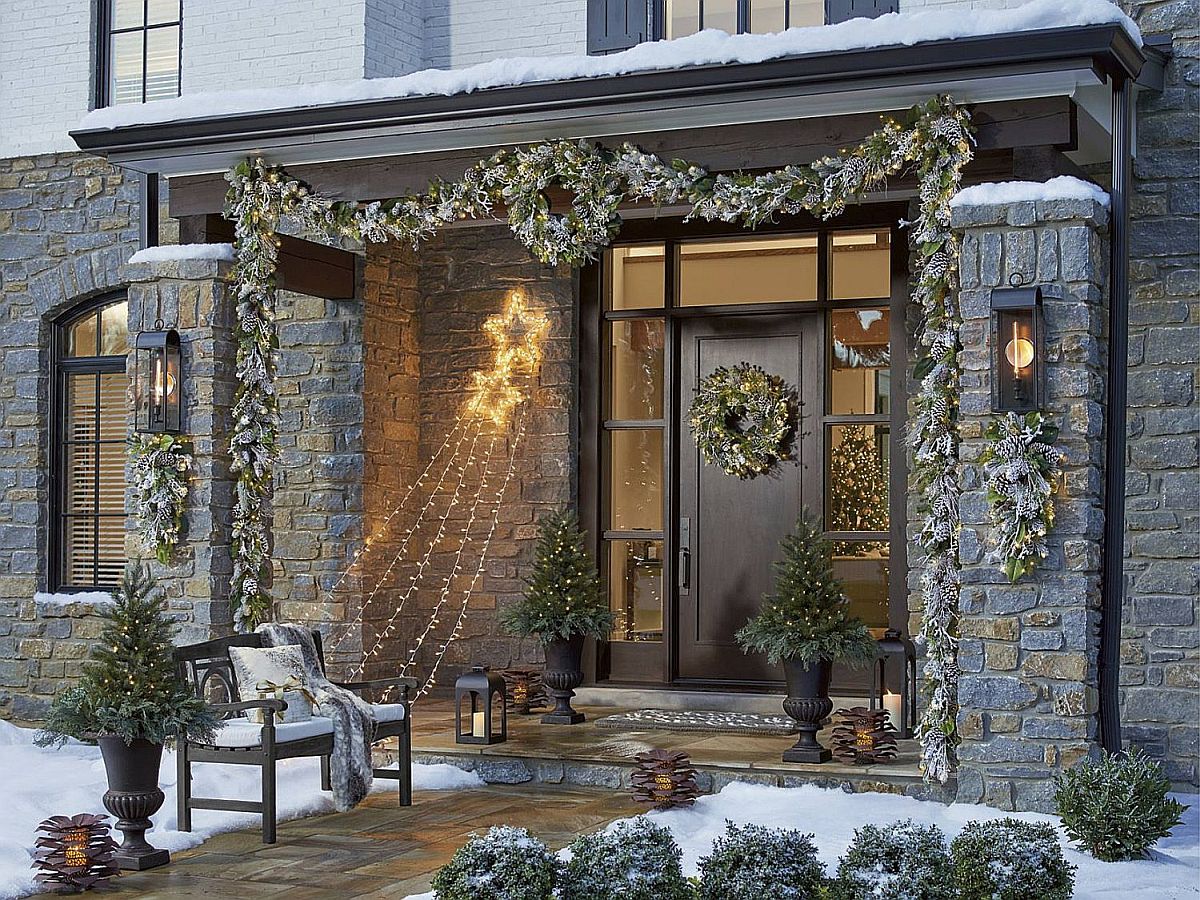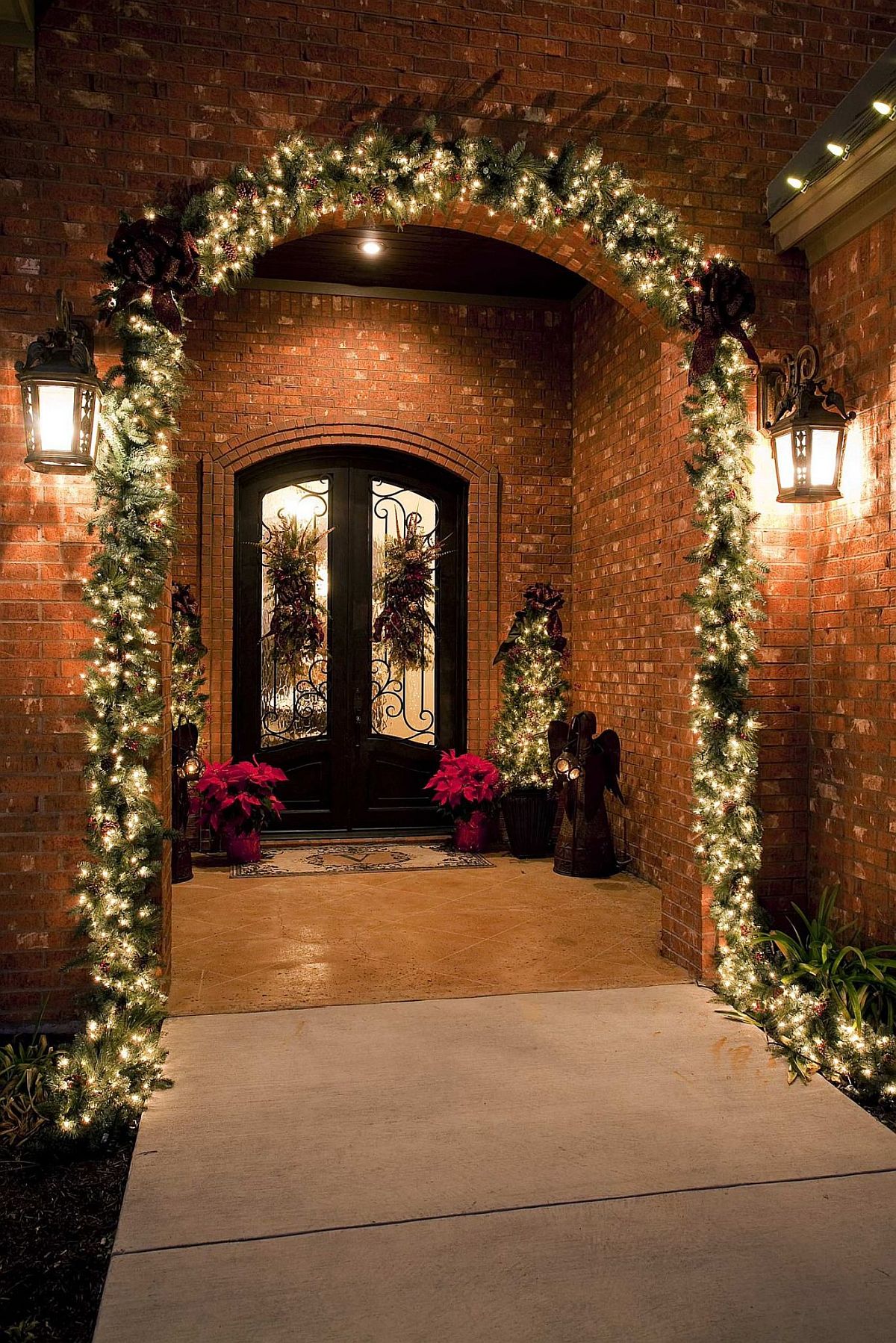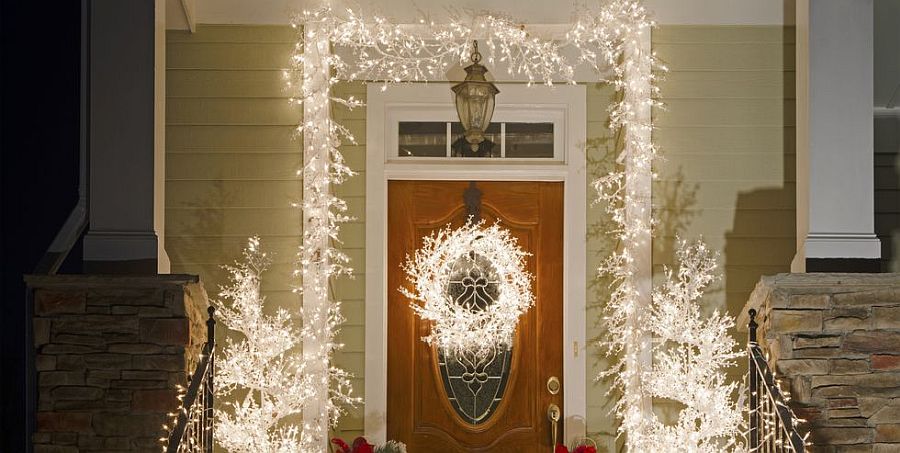 Try Out a Simpler Look
There are plenty of celebrations that we had to scale back on because of 2020's unique circumstances and if you feel the same way about holiday entryway decoration, then combining those outdoor plants with an understated wreath is all you need to do. Minimal holiday decorations are understandably popular this year and your modern entry can reflect this decorating choice. Make sure though that you do not use too many colors and rest of the entryway is as uncluttered as possible to highlight the few holiday decorations you chose for the space.