It is that time of the year when you dust off those old boxes filled with decorations, head into the attic to pull out all your string light fixtures and do everything you can to stay ahead of the decorating curve. It might seem hectic at times. It could feel even crazy as you head out to shop for friends and family. Yet, we love the Holiday season and all the joy that it brings. There is a certain undeniable cheerful aura in the air that you just cannot miss. It is a season white red, green and white usually hold sway. This year though, it is time to god down a darker path and try out the black Christmas tree!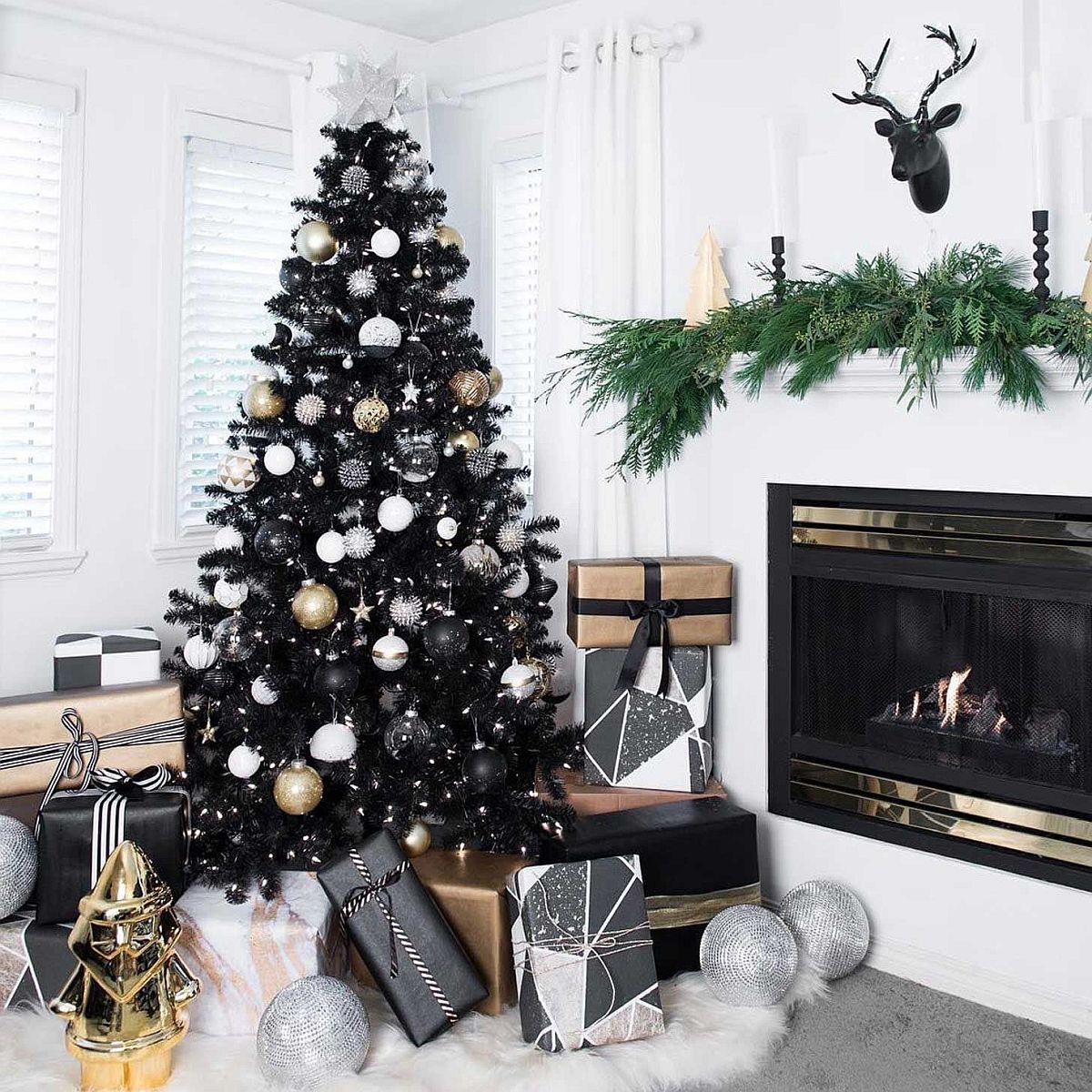 Admittedly, this is not an idea that everyone is thrilled about right off the bat. Many of us prefer a brighter theme for our Christmas decorations and black is often perceived in a negative way when it comes to festive celebrations. But go beyond the usual and you will see the beauty of black unravel as this stunning Christmas tree provides a focal point in your home that is even more brilliant than normal. From the classic Christmas tree in new black avatar to alternate Christmas trees in the color, this is an inspirational collection of ideas that you just cannot afford to miss –
Finding Beauty in Black
As we alluded to earlier, black is not color that many think of instantly when it comes to gorgeous Christmas decorations. But it is not a color to be ignored anymore and the black Christmas tree is a hot trend that initially gained momentum last year. Adding a black Christmas tree to a home with neutral backdrop or one with while walls makes plenty of aesthetic sense. The tree not only makes a bigger visual impact here, but you can add glitter to it with gold decorations that fit in perfectly. The black Christmas tree also fits in with a variety of styles ranging from minimal and contemporary to Scandinavian, rustic or even Victorian.
RELATED: Homemade Festive Cheer: 25 Easy DIY Christmas Decorating Ideas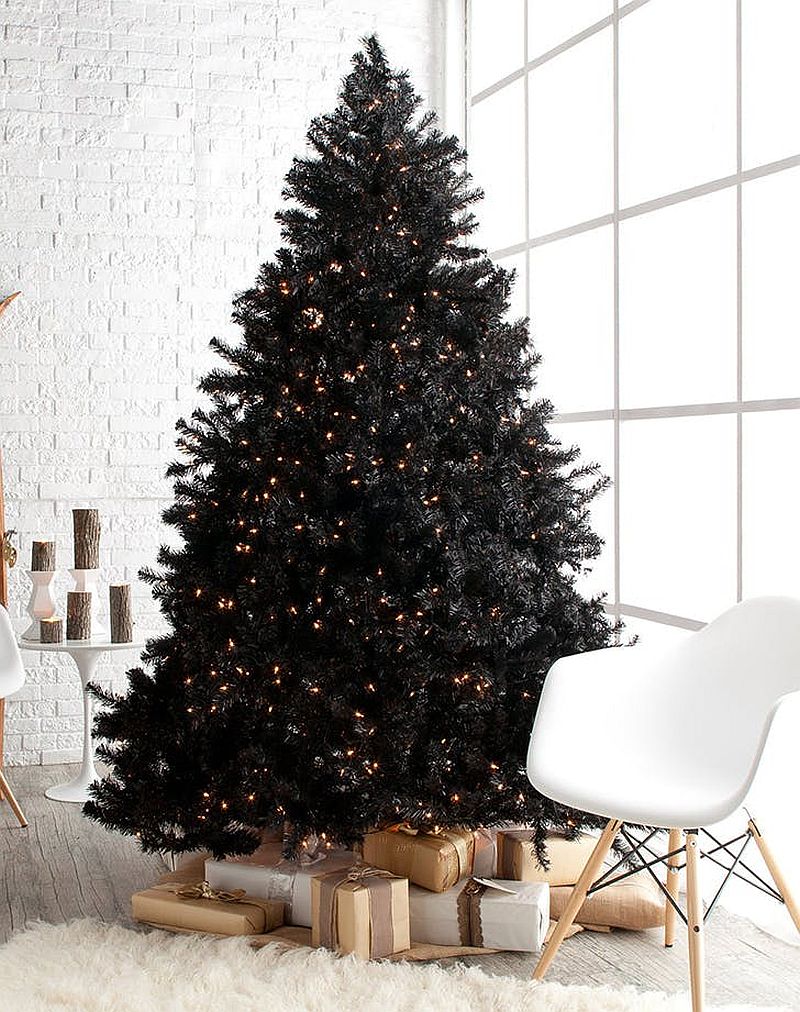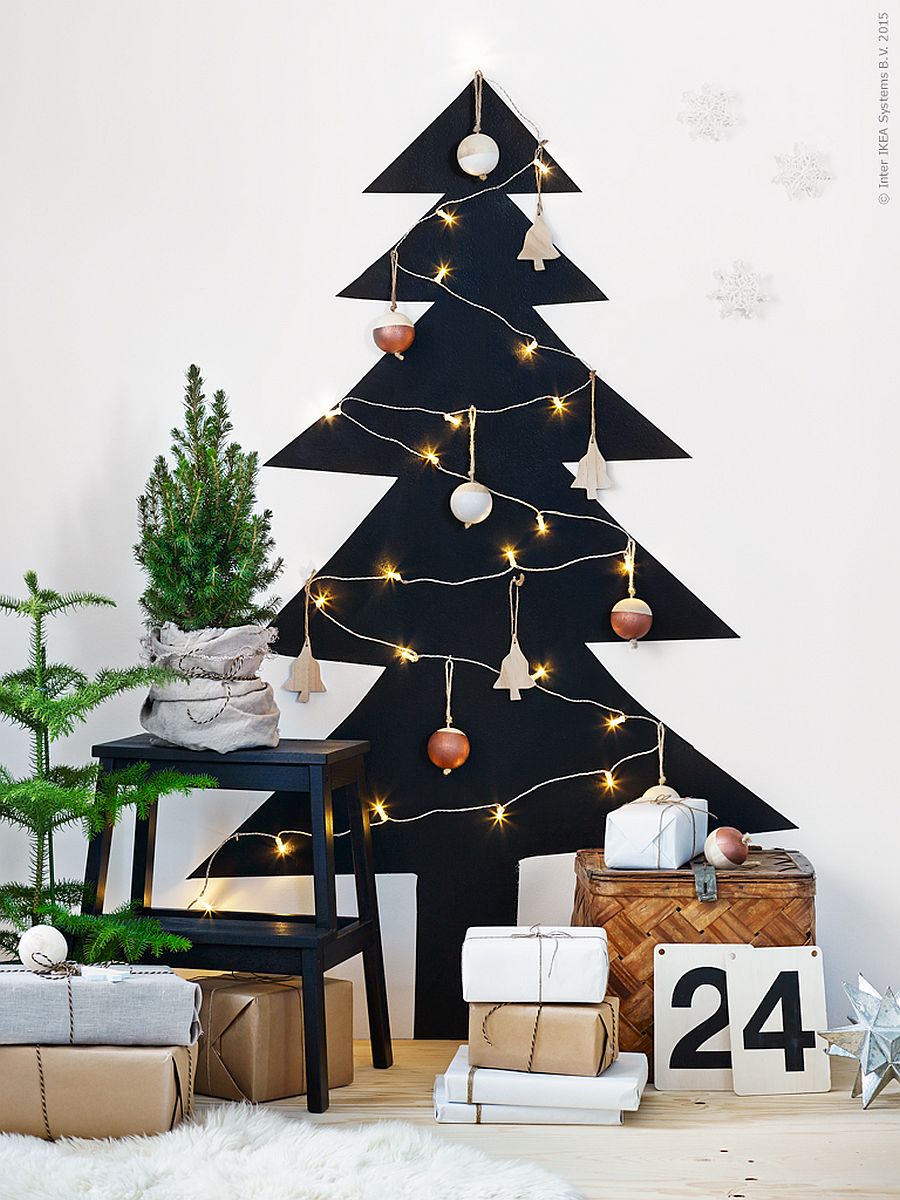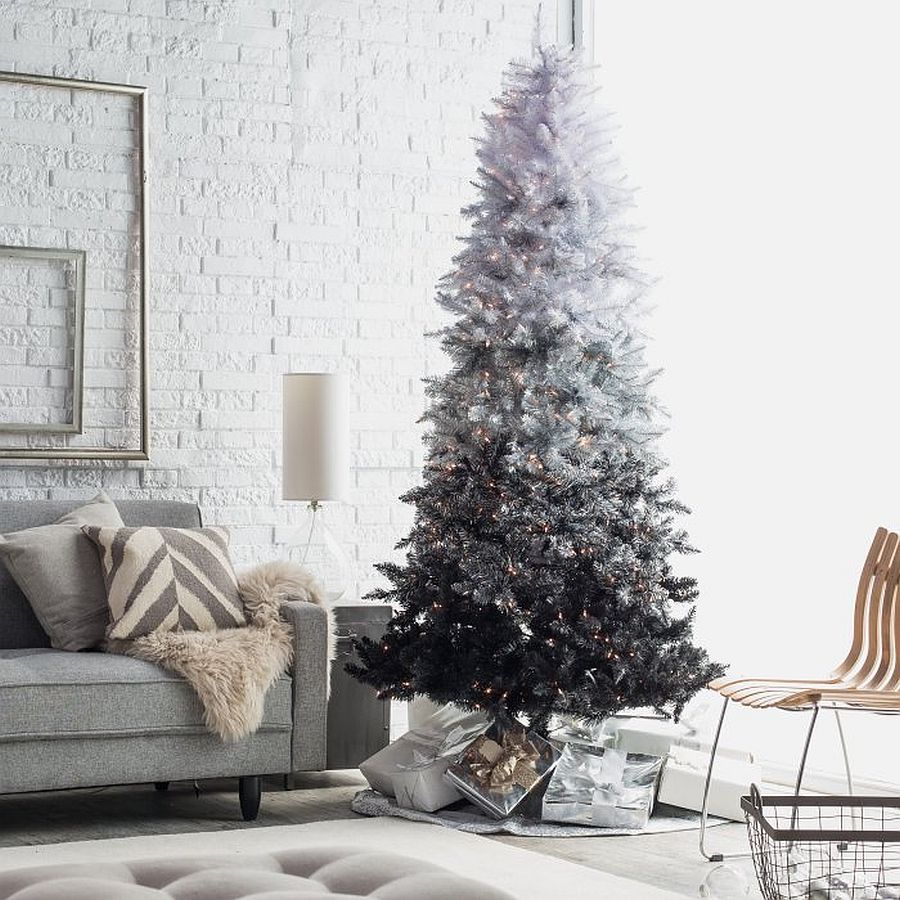 Decorating your Black Christmas Tree
You might want to call it the 'goth tree', but there is no denying that the black Christmas tree is a popular choice and is only second to green when it comes to consumer choice. That should already give you a fair idea of how many 'black Christmas trees' you will see as you visit homes of friends and family this season. Decorating the black Christmas tree though is far less complicated and 'unusual' as the glittering gold ornaments that you have collected over the years fit in perfectly with this look. Multi-colored string lights also feel much more captivating when used against this backdrop while a bit of white with the 'ombre look' makes the tree feel a whole lot snowier!
RELATED: 21 Christmas Dining Room Decorating Ideas with Festive Flair!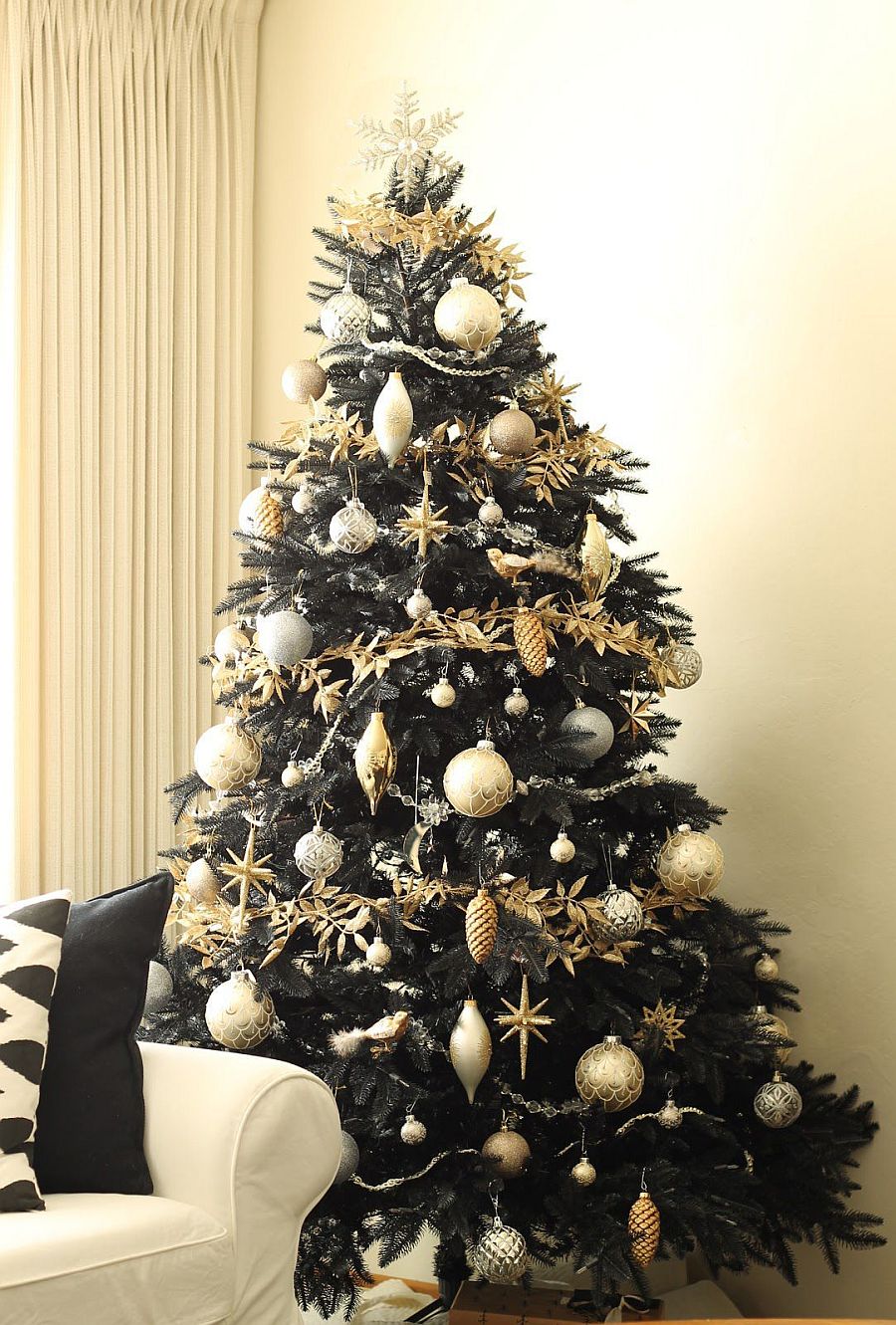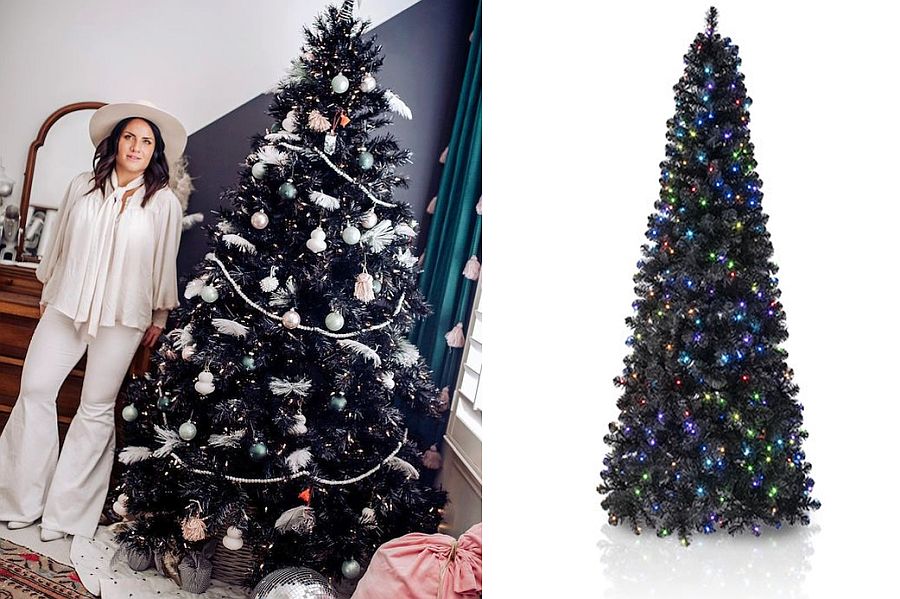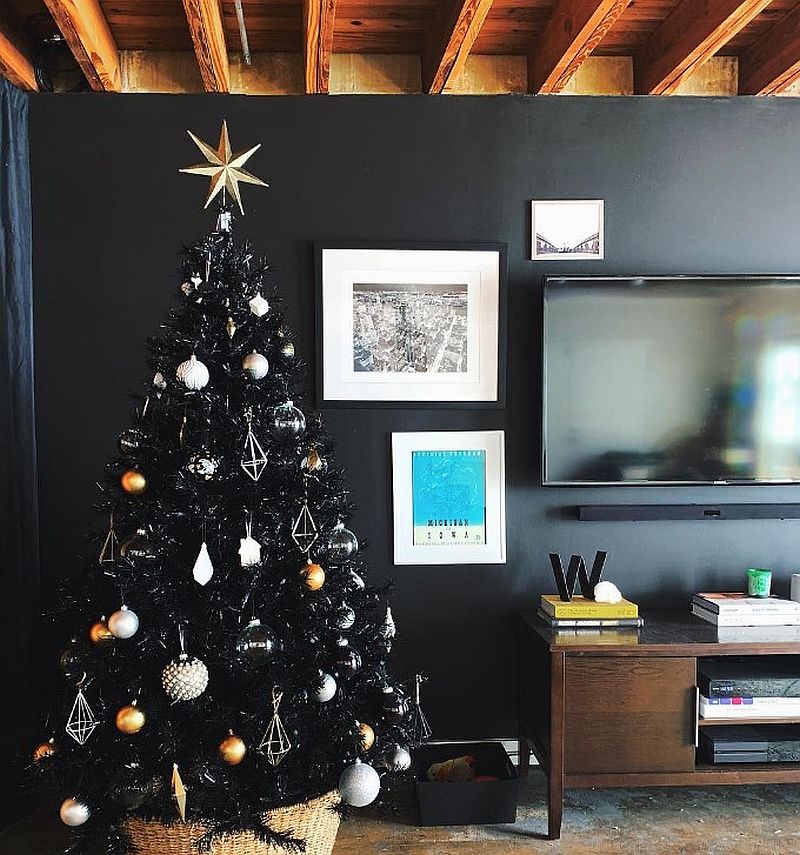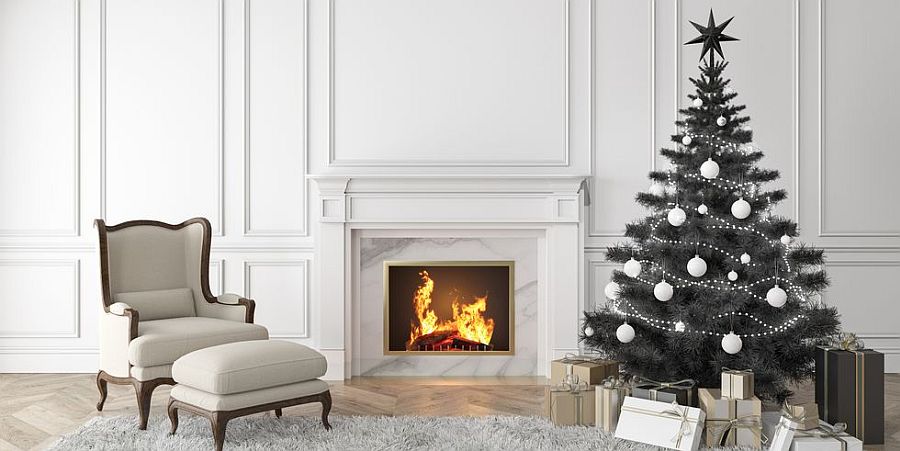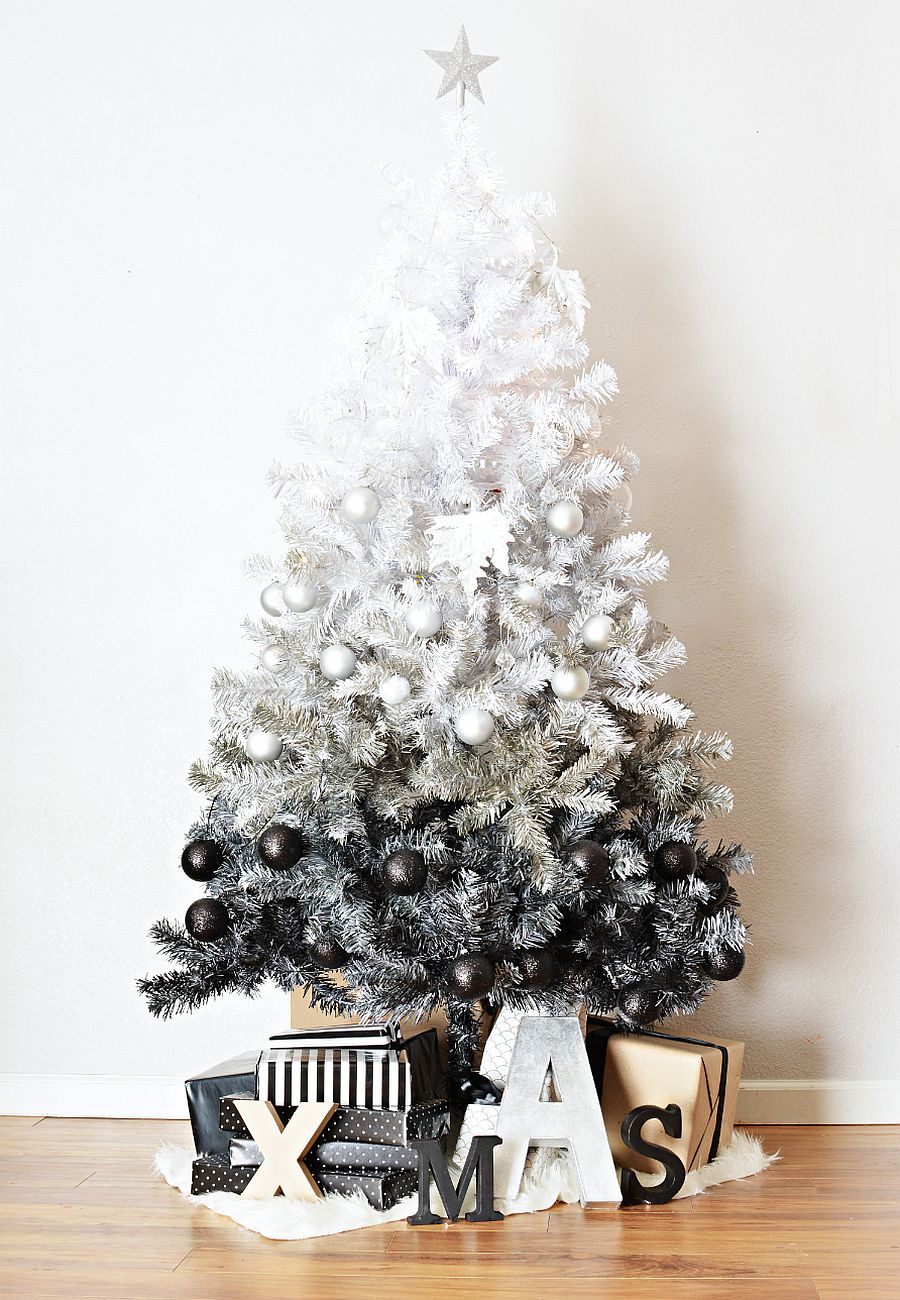 Whimsical Trees Offer Alternative Ideas
Many homeowners; especially those whole love design, are opting for alternate Christmas trees in the last few years. These green and planet-friendly options not only save the environment, but also put less of a burden on your holiday budget. The chalkboard wall Christmas tree takes very little time create using a simple outline while using the wallpaper in black to shape a small Christmas tree that can placed pretty much anywhere. From the minimal to the creative, this is a collection of trees that feel refreshingly different.
RELATED: Homemade Festive Cheer: 25 Easy DIY Christmas Decorating Ideas