We love homes where the classic and the modern come together in a seamless manner. The Willow House is one such gorgeous example where the past and the present meet and do so without one infringing on the other. It is easy to see the charm of this lovely makeover. From the outside, you can clearly see brick walls that are whitewashed to give them a more elegant, chic appeal. Step inside and you will smart décor pieces and a neutral color scheme take over. Another striking feature is the use of beautiful framed glass walls on both the lower and the upper level that usher in ample natural light.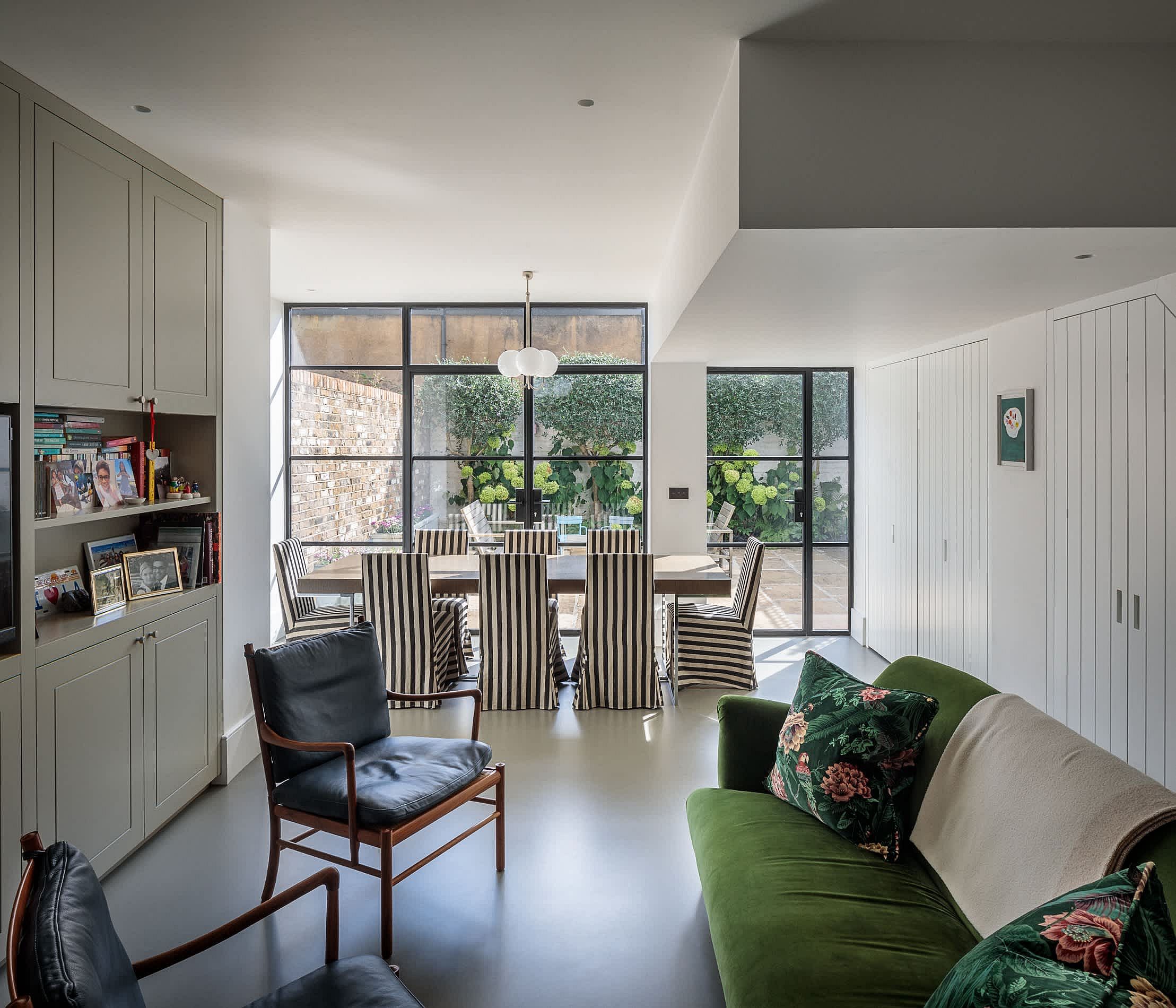 A Charlton Brown project, selected new-age décor pieces are carefully coupled with existing past furniture items to ensure that there is a smart transition from the past to the present. White and gray are the two most used colors it is the couch, wall art and other selective pieces that user in bright pops of color and do so without ever seeming to try too hard. It is the perfect amalgamation of class and contemporary panache and bright metallic accents make each space even more special.
RELATED: Big Little House: Classic and Contemporary Entwined with Light-Filled Functionality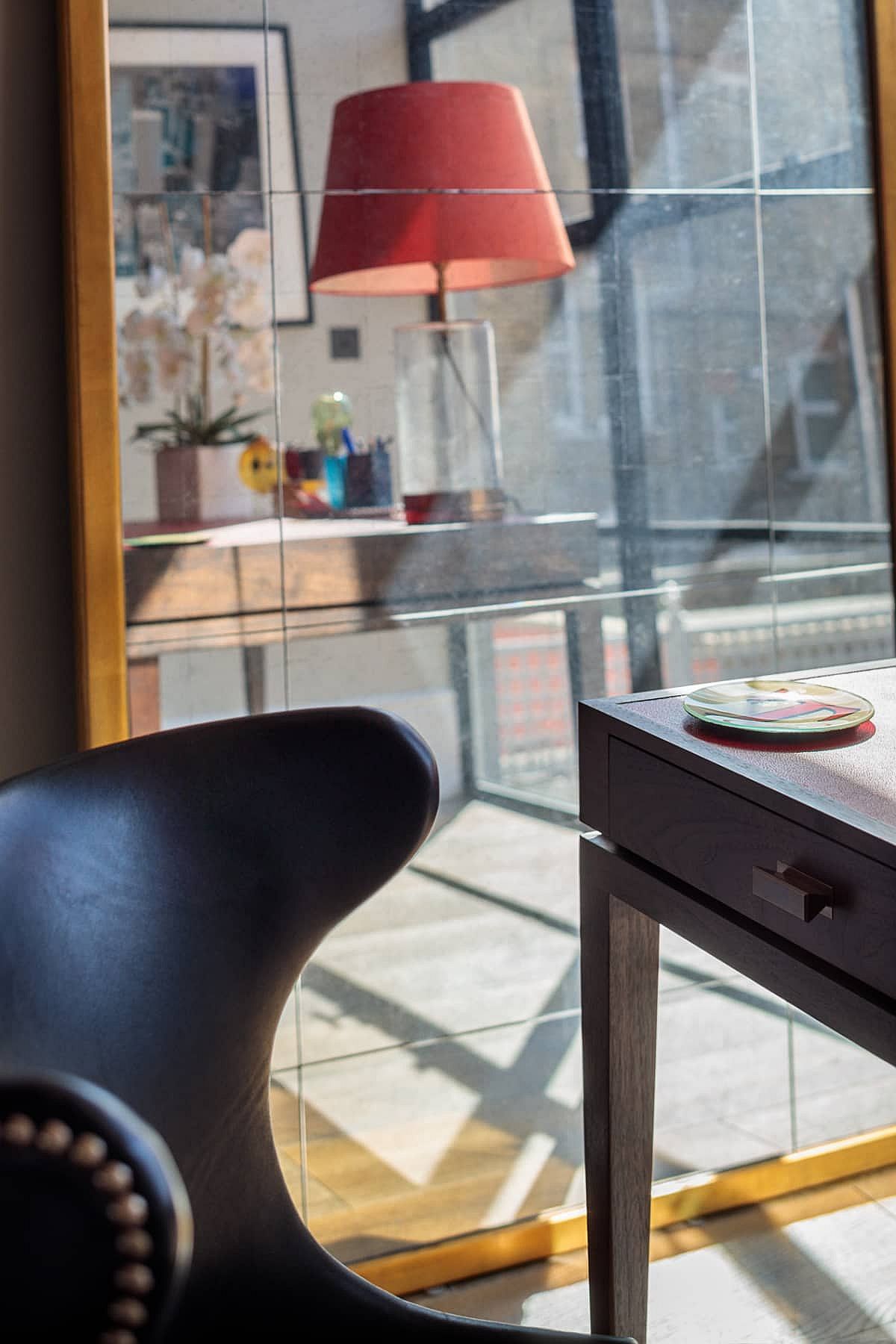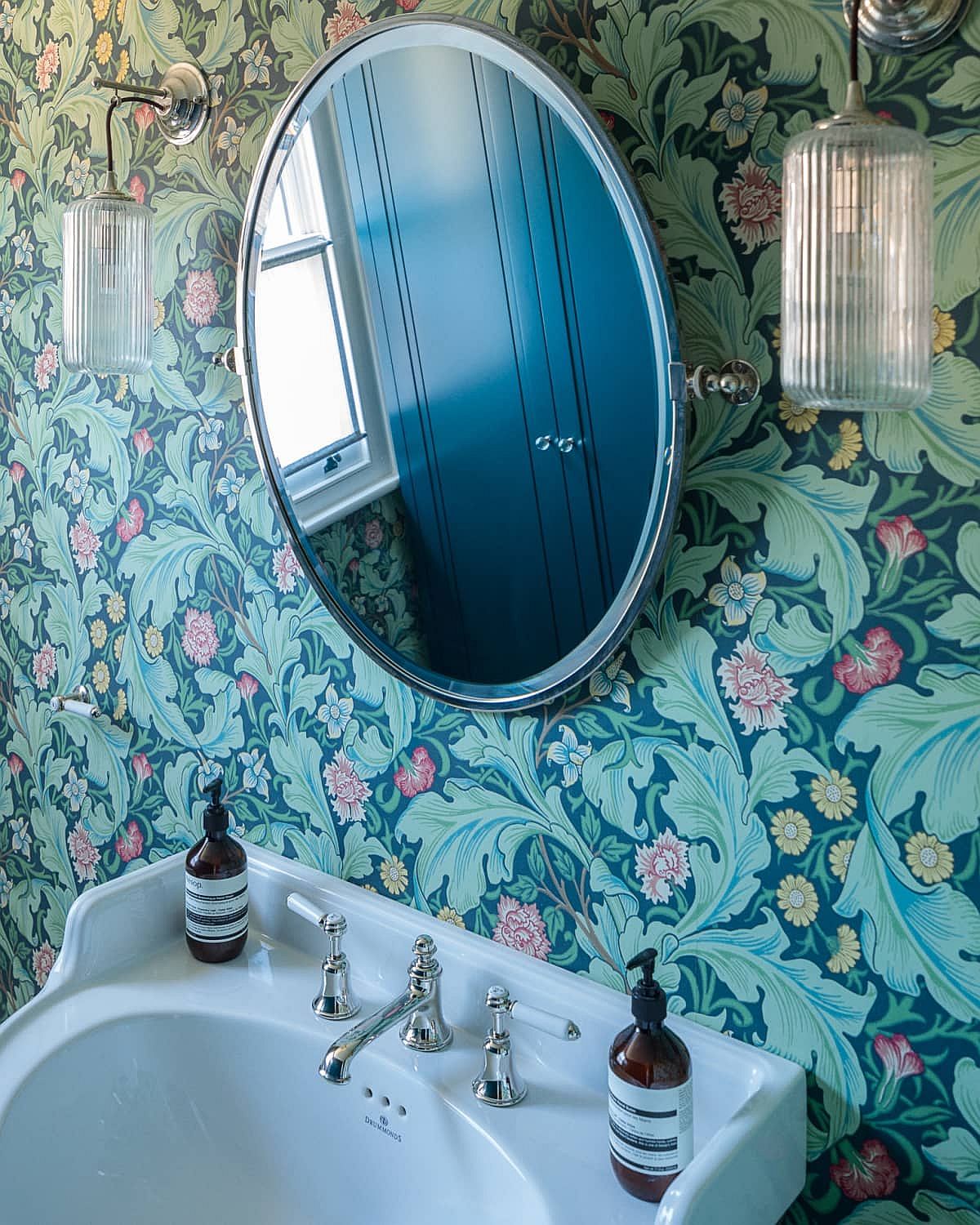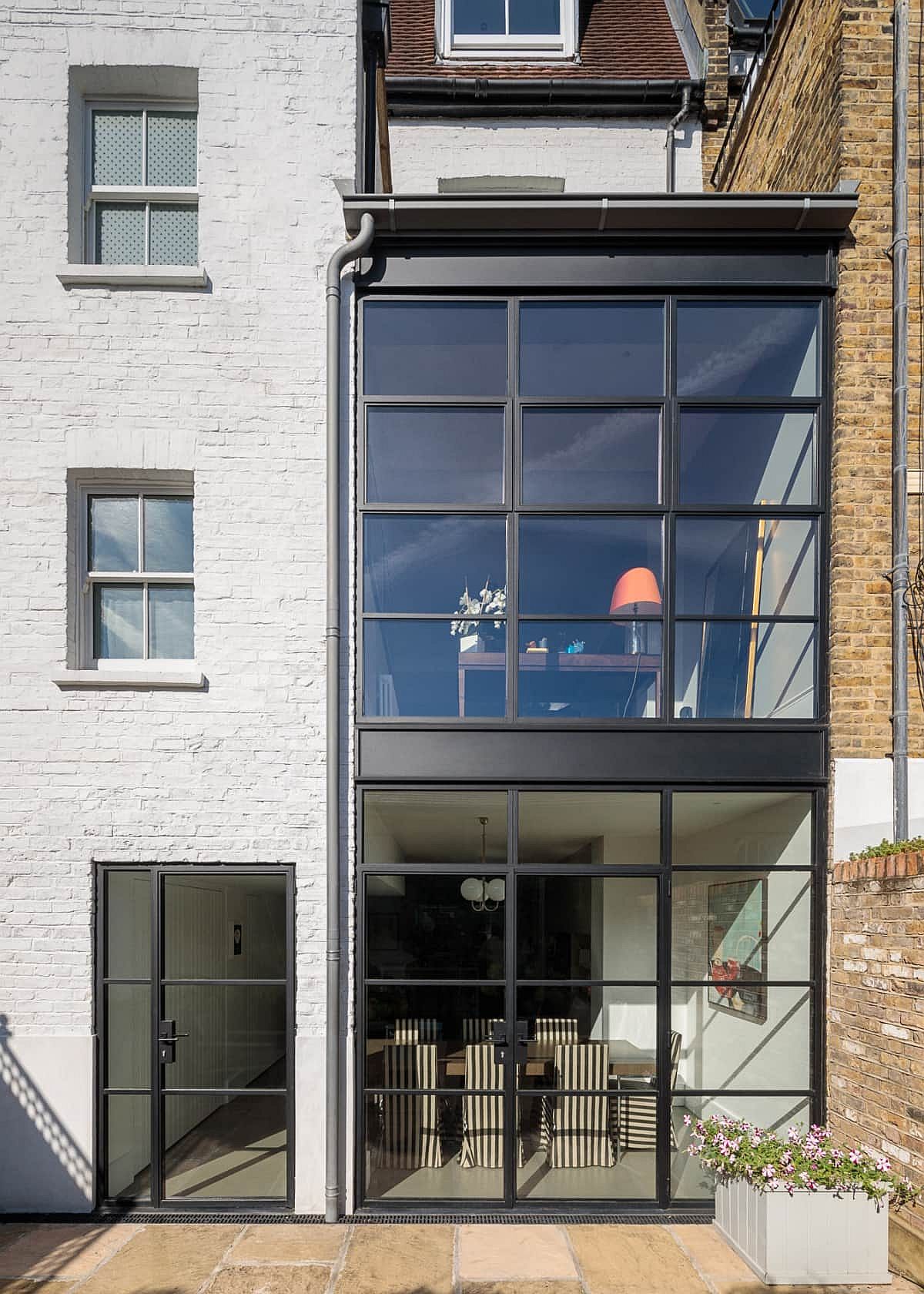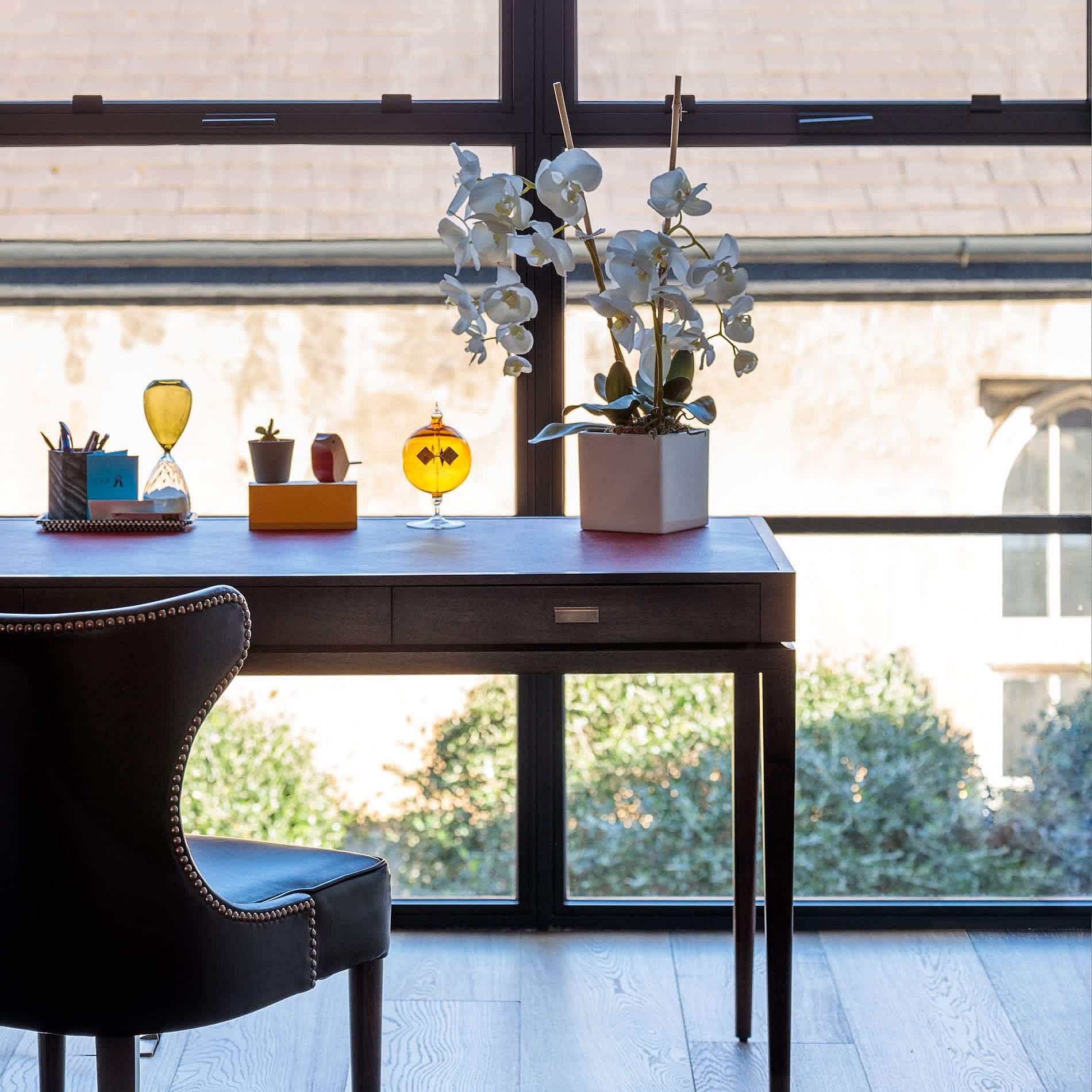 The Willow House is a place where there is no shortage of excitement when it comes to color and pattern. A flood of natural light in the public spaces also illuminates the bedrooms and the bathrooms even as space is maximized using smart planning.
RELATED: Slated Timber Screen and a Light-Filled Interior Transform 1960s Sydney Home