Today we're rounding up a collection of beautifully photographed holiday DIY projects that will serve as design inspiration for the most festive season of the year…and provide you with plenty of crafty endeavors to enjoy! There's nothing like an inviting home filled with special touches. A warm fire and twinkling lights are icing on the cake! Keep reading for a roundup of projects that will spread joy and give design lovers plenty to talk about. From DIY advent calendars to DIY cocktails, there's a little something for everyone! [below: holiday style from A Beautiful Mess]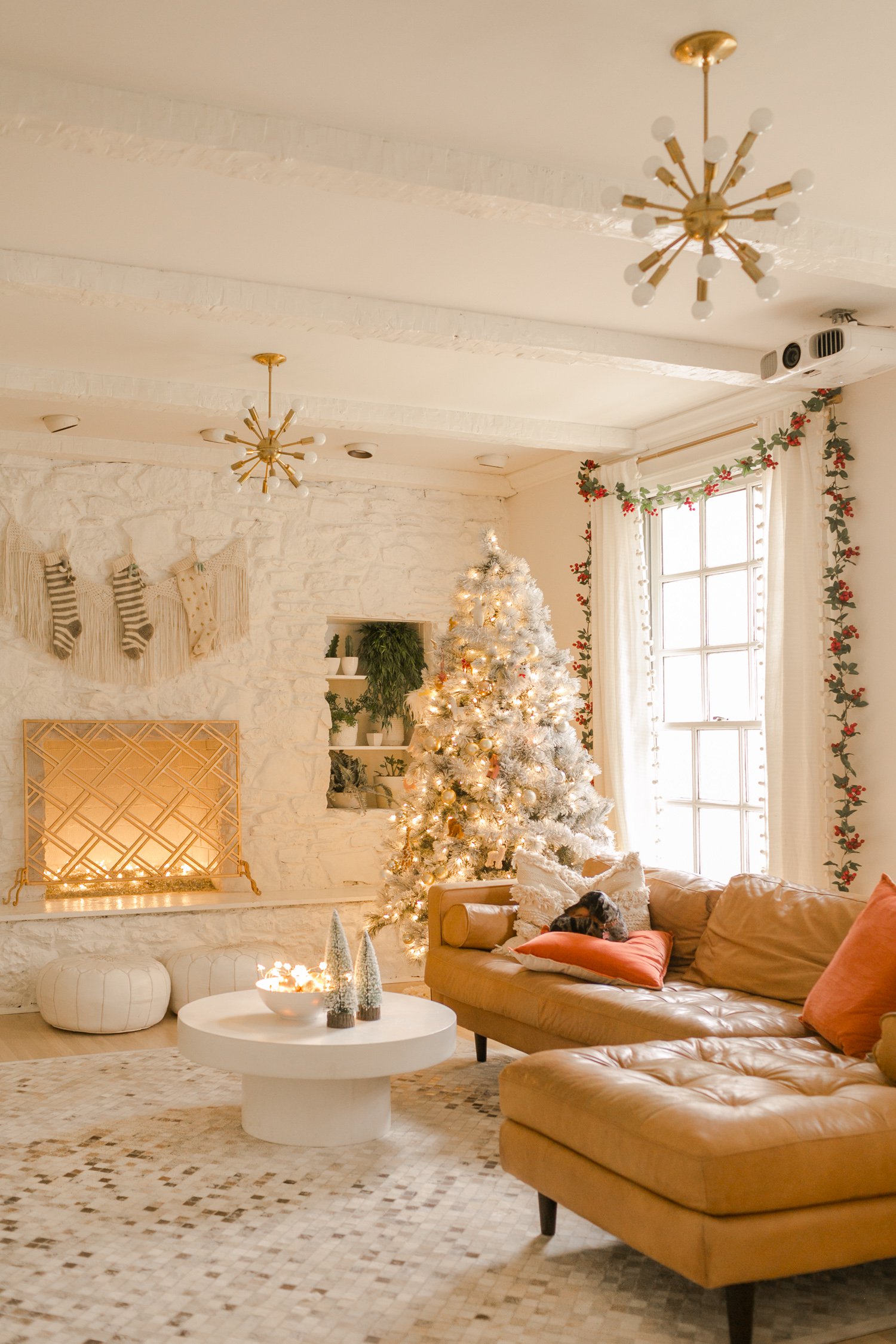 For the Tree…
Let's start with the centerpiece of many a holiday home: the tree! Bring on the ornaments. The House That Lars Built's paper take on Swedish Christmas ornaments is nothing short of stunning. Plus, paper is an affordable option for those looking for a tree makeover on a budget. Check out all the DIY details here.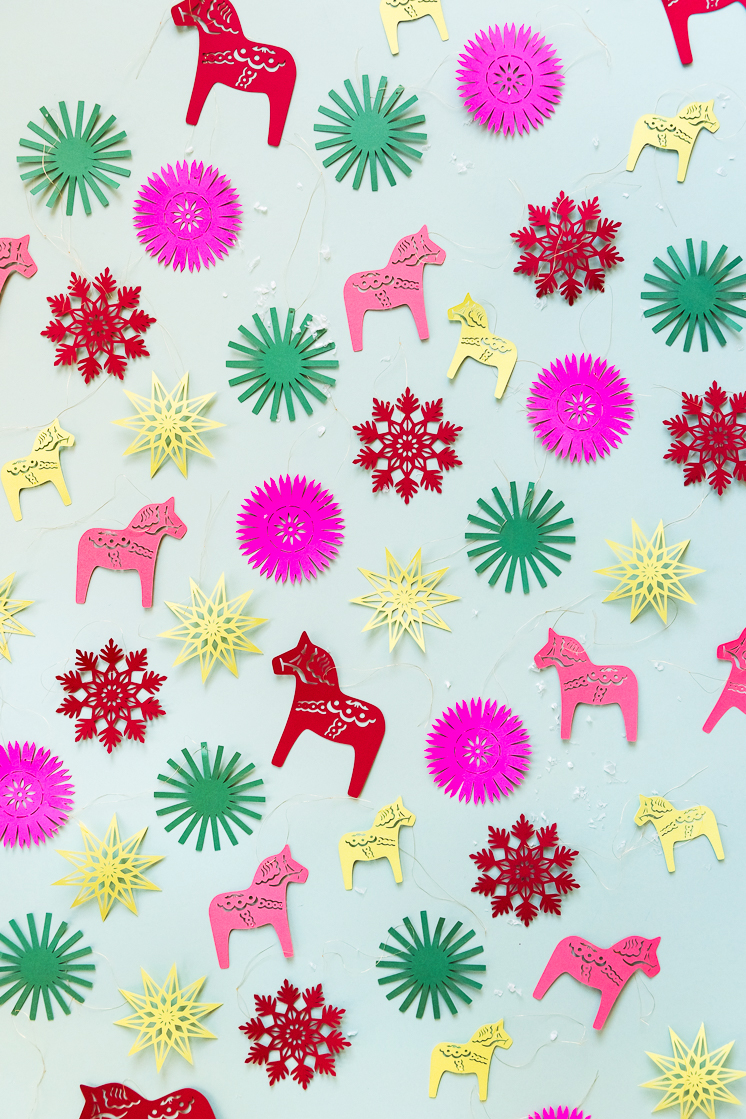 Also from The House That Lars Built is this applique tree skirt hack, which creatively integrates reasonably priced appliques and patches from Amazon Prime. How's this for a finished product that's a true knockout?: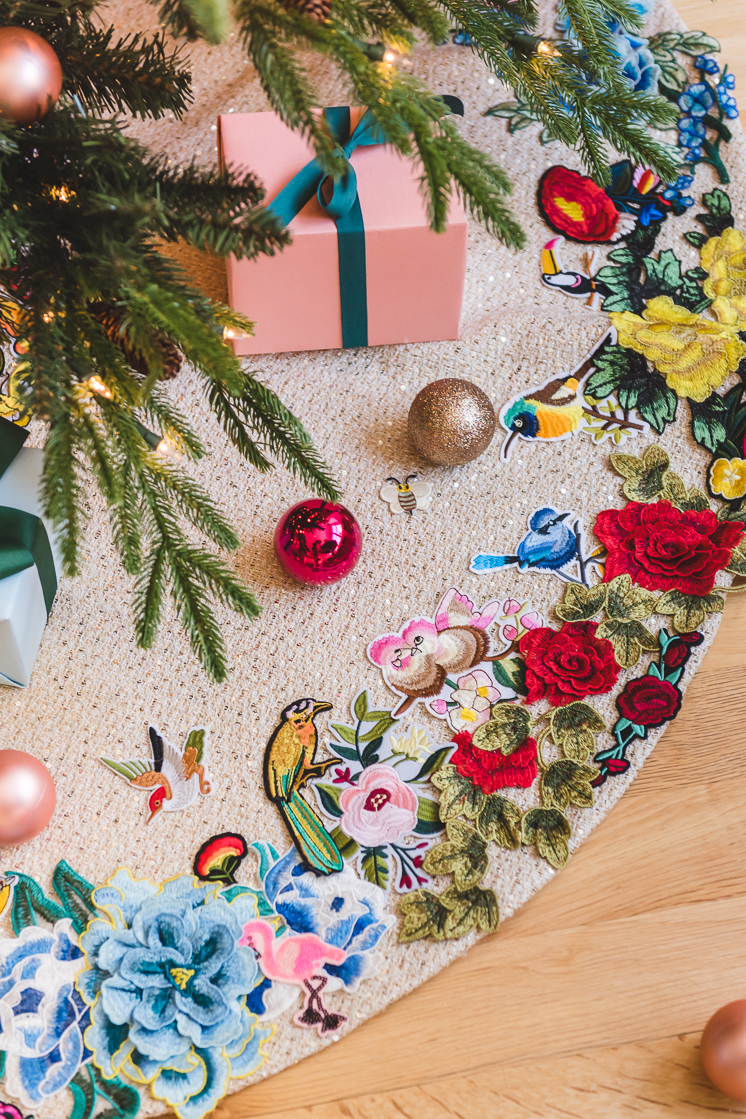 For those who love a detailed DIY description, A Beautiful Mess takes the guesswork out of this reversible tree skirt with plenty of great tips. The result: double the fun, so you can change your tree skirt style as needed!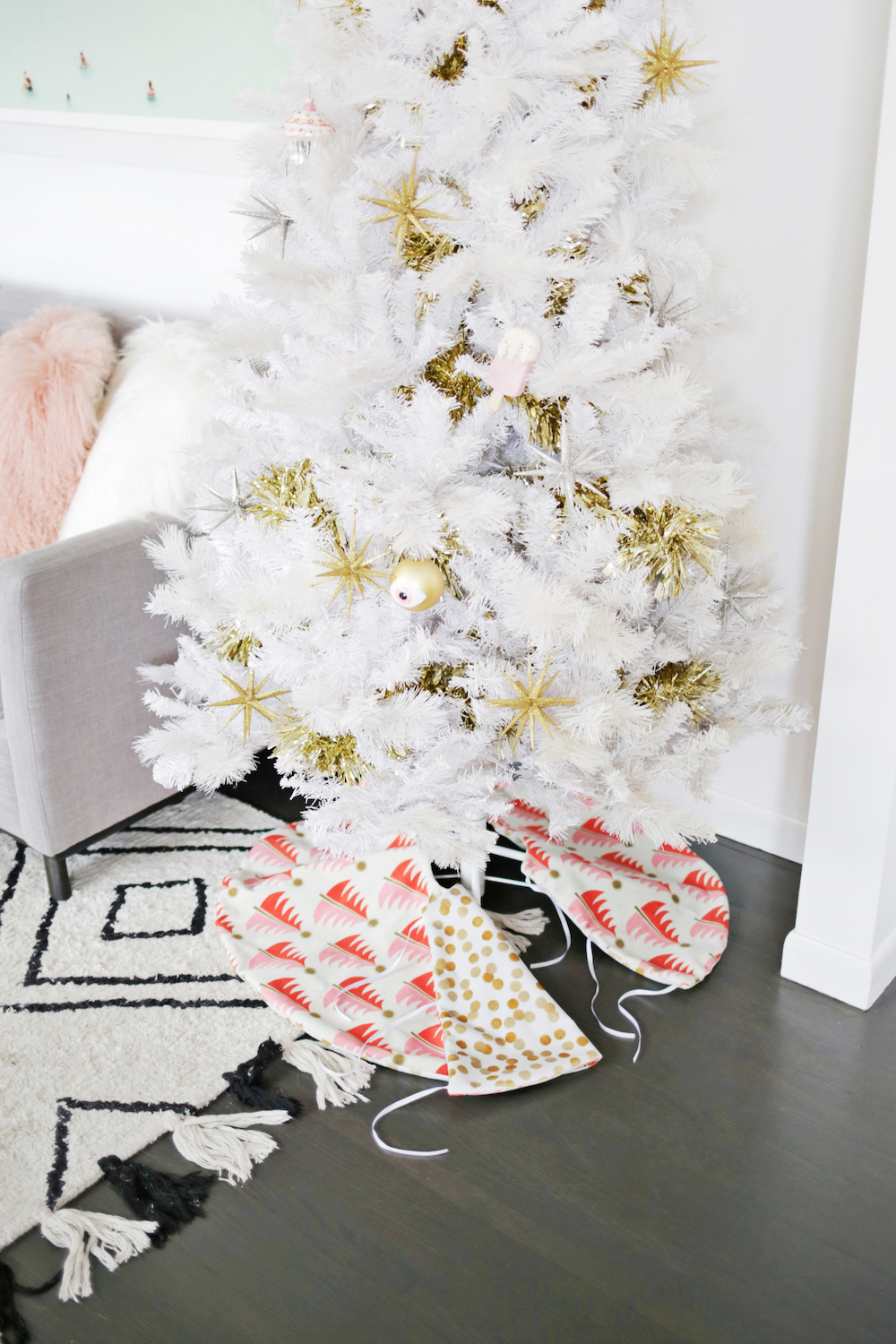 Deck the Door (and the Walls)
Who says the tree is the only star of the holiday show? Wall hangings and wreaths can take your festive decor up several notches. In one of our own Decoist tutorials, we show you how store-bought metallic greenery can be bunched together with ribbon for a monochromatic statement that is classic yet perfectly on trend: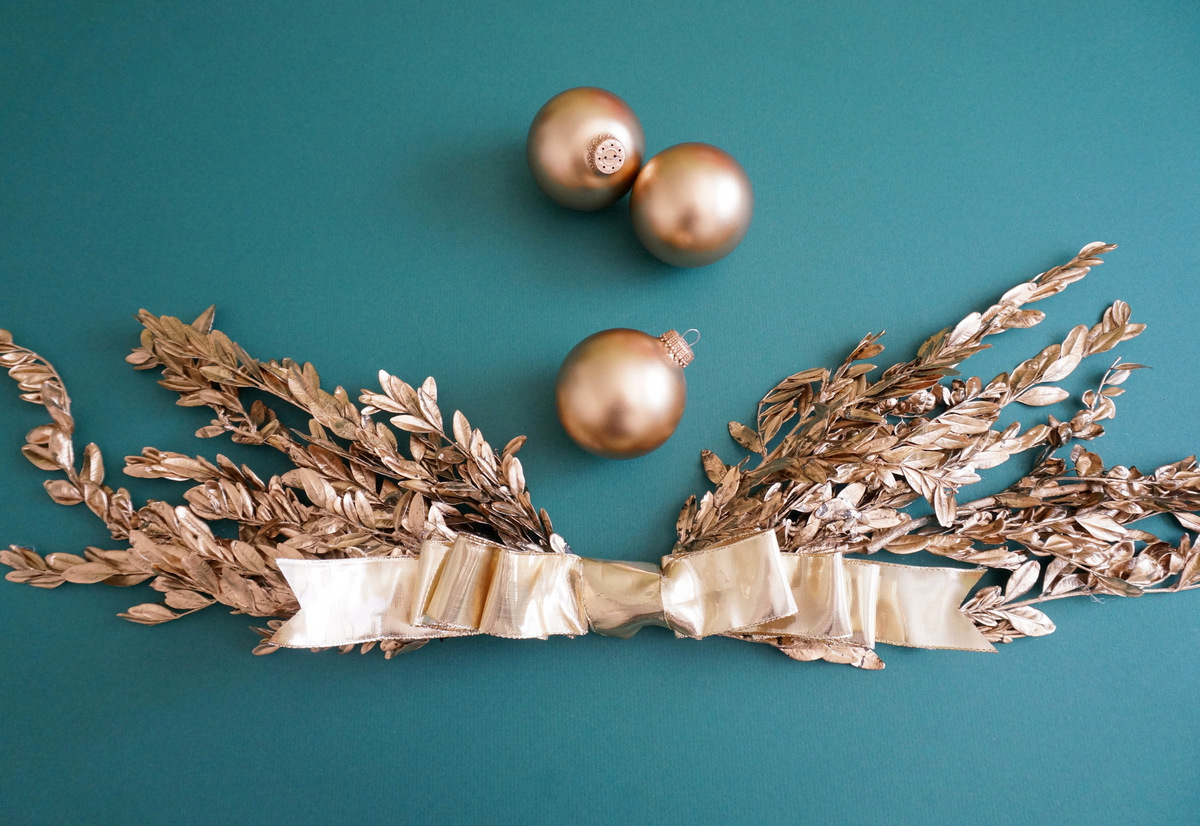 Our very own metallic holiday garland is modern and fun! As a bonus, it can also double as New Year's decor. A classic silver and gold palette and a string of rectangles (created with ribbon, crepe paper or craft paper) give this garland its shine: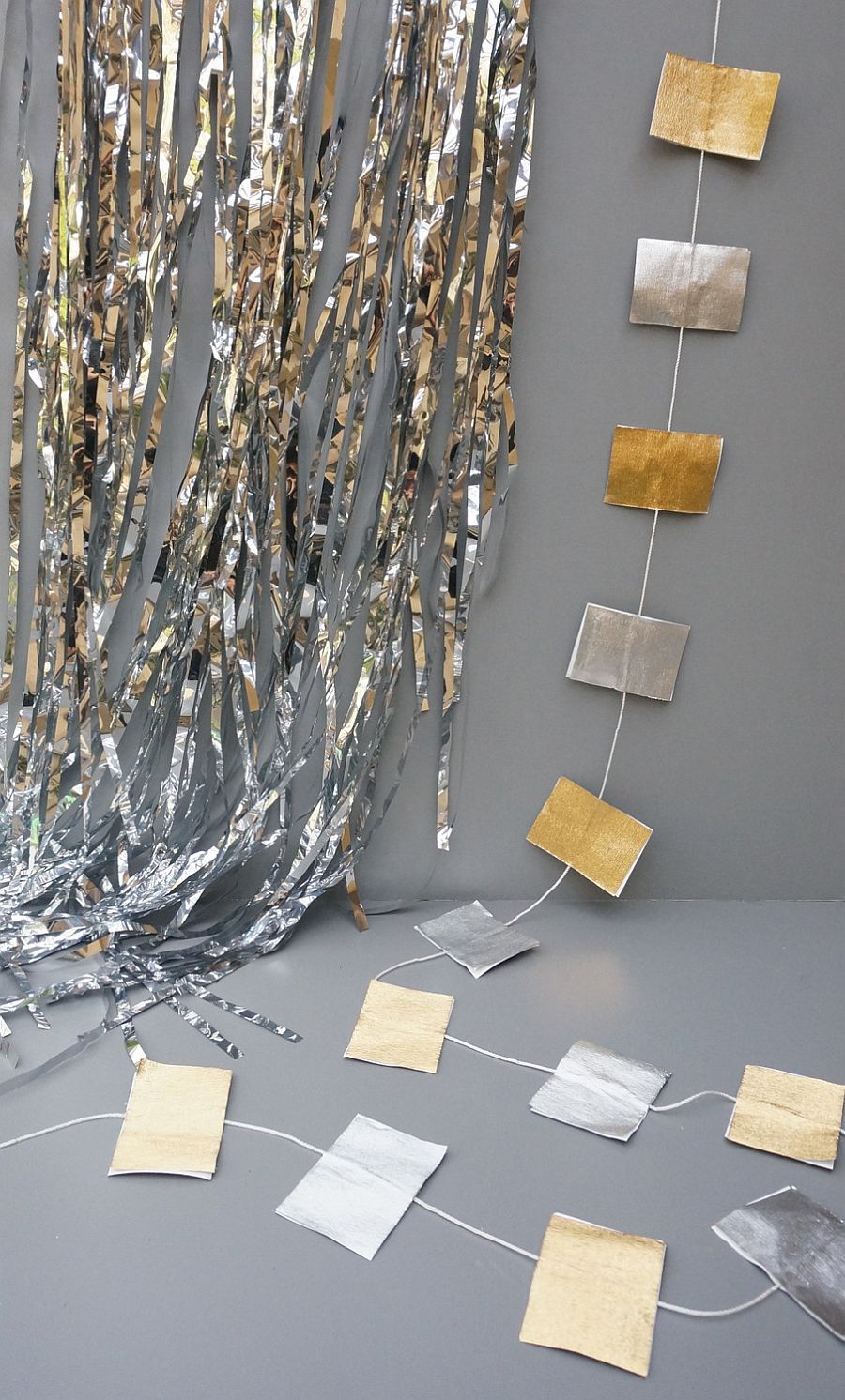 Speaking of garlands, Francois et Moi takes the mystery out of crafting the perfect dried orange garland, proving that sometimes nature's bounty is the best DIY supply of all!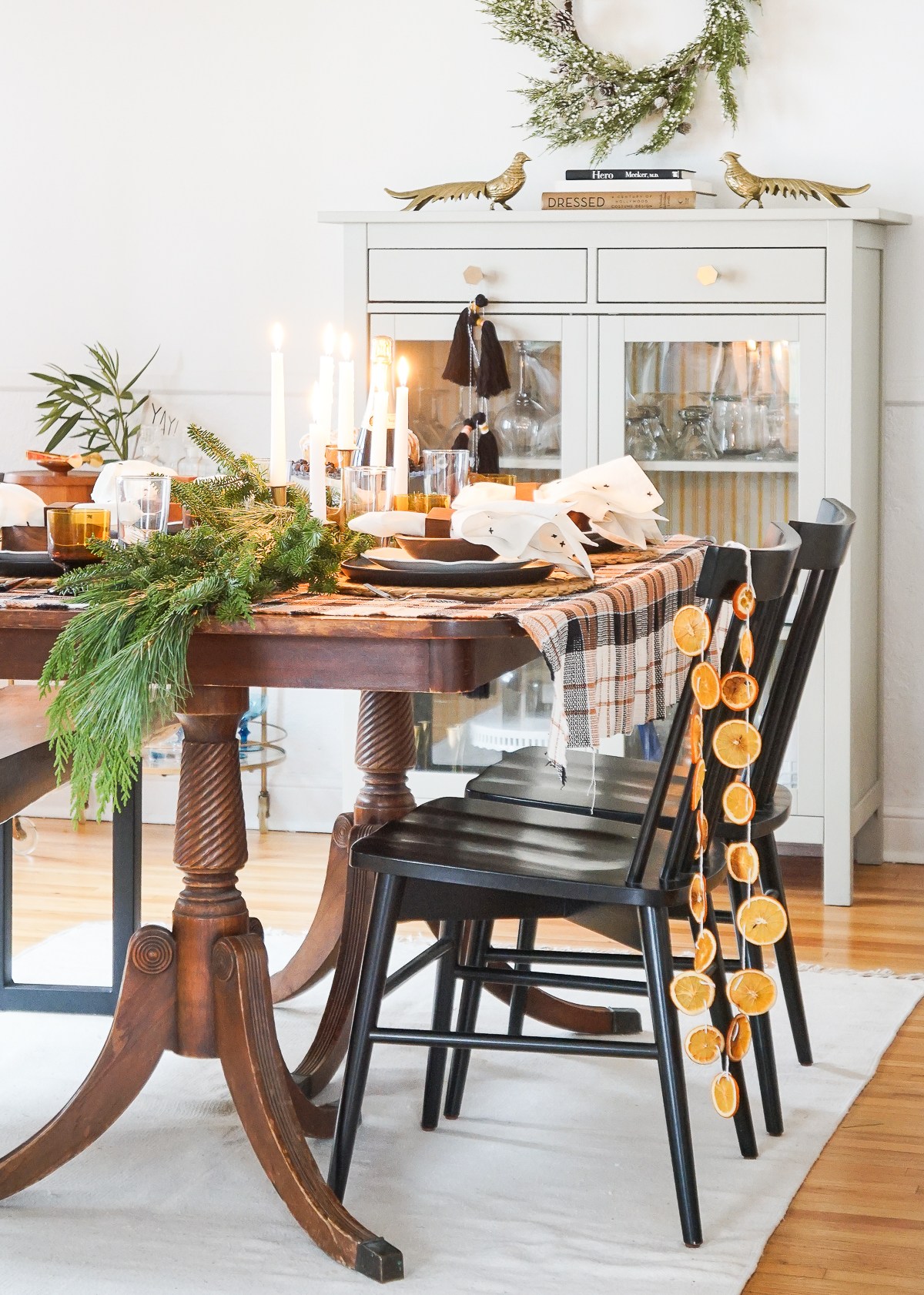 This holiday wreath (another one of our own) couldn't be easier to create. Eucalyptus, faux berries and satin ribbon embellish a grapevine wreath. You can make this project as ornate or minimalist as your heart desires: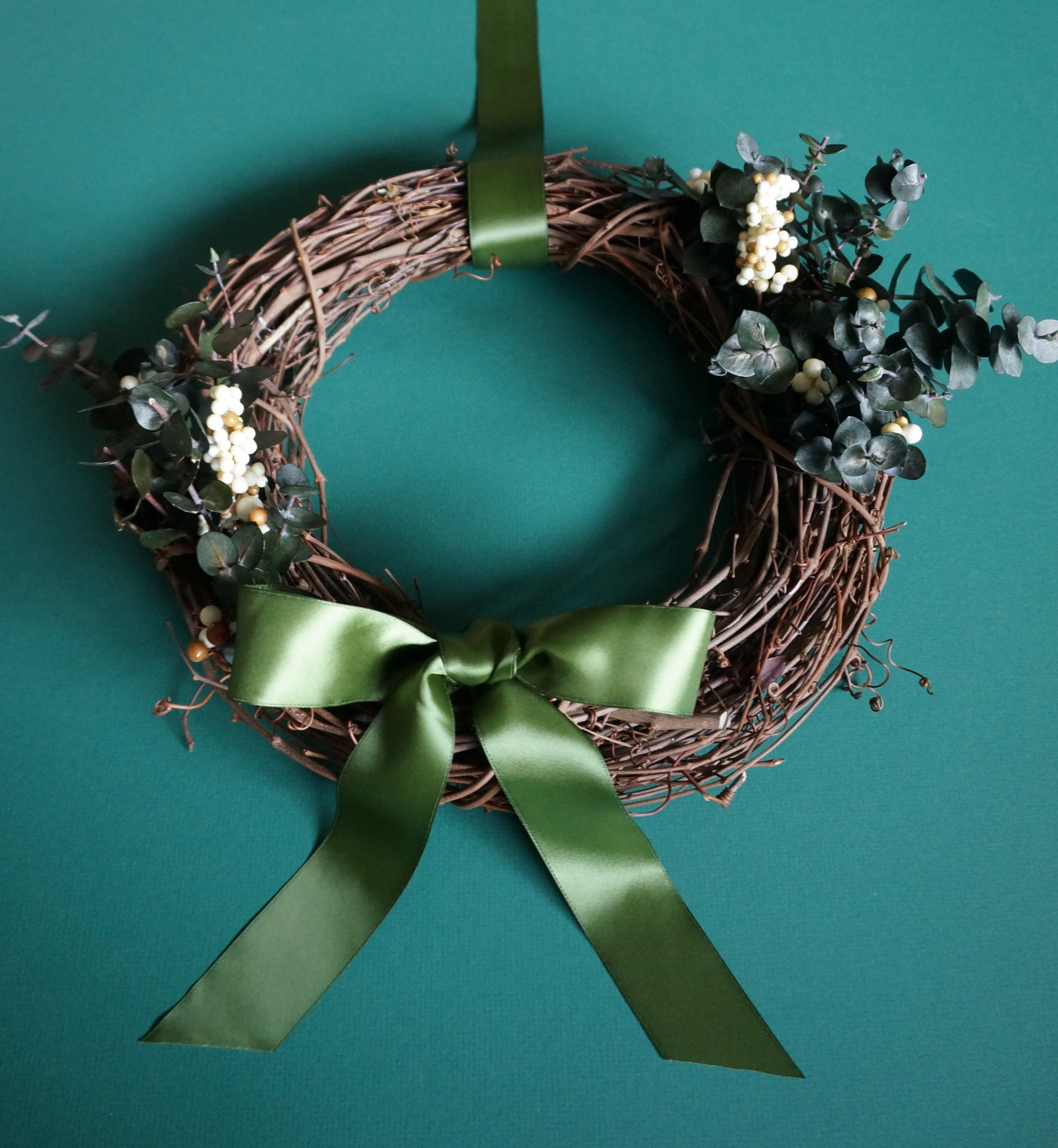 If you're not jazzed about advent calendars with tiny pockets, this mini house option from Sugar & Cloth is right up your alley! After all, each house acts as a box that can hold treats for the whole family. Plus, what an amazing decorative touch for the wall! Move over, holiday village…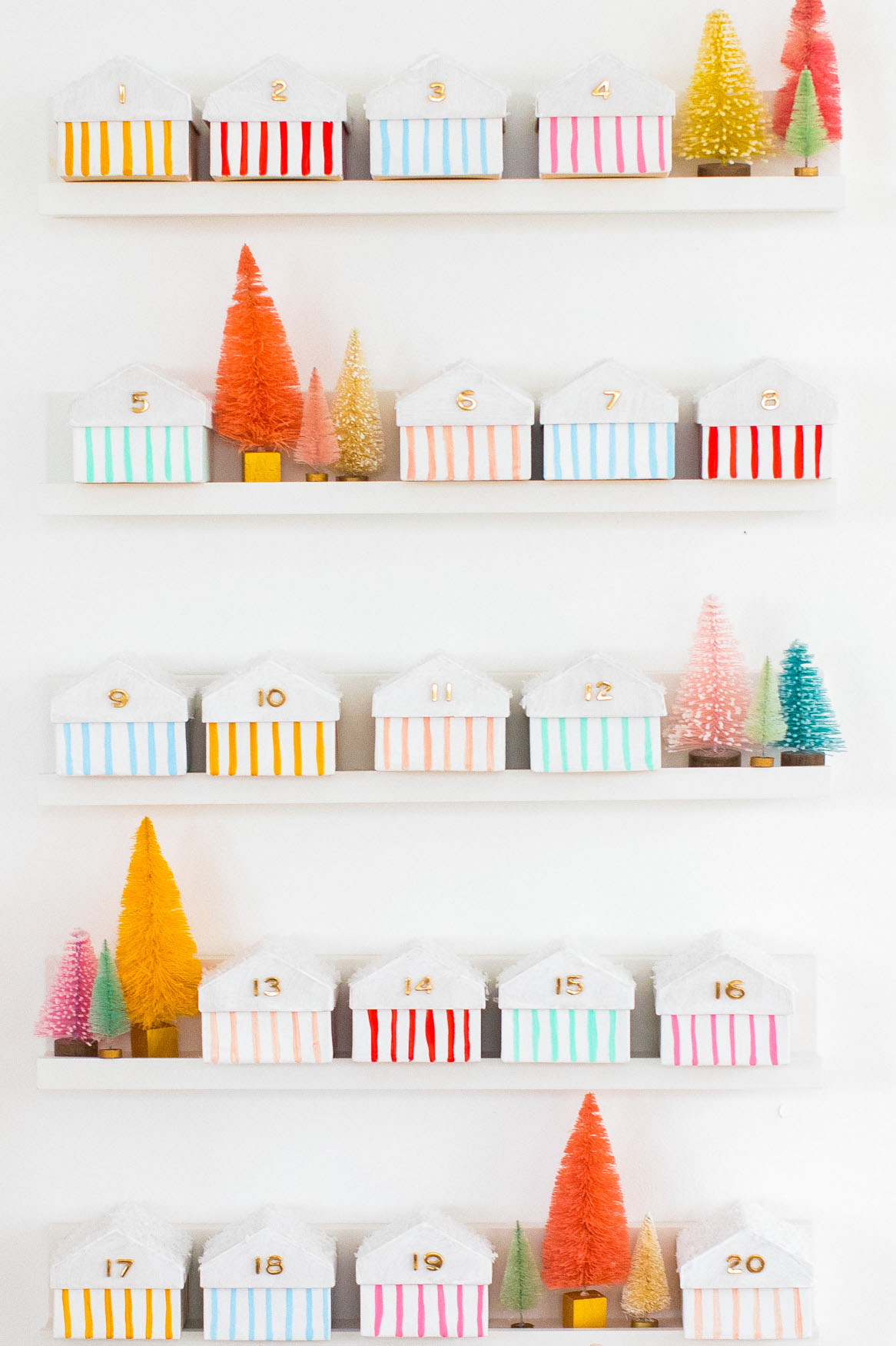 Tabletop Style
From the wall to the tabletop, why not make it all about the mini trees?! This faux flower bottle brush tree project from Sugar & Cloth is a creative take on colorful holiday decor. Plus, all you need are bottle brush trees and faux flowers, plus some faux snow if you want a dusting of holiday style!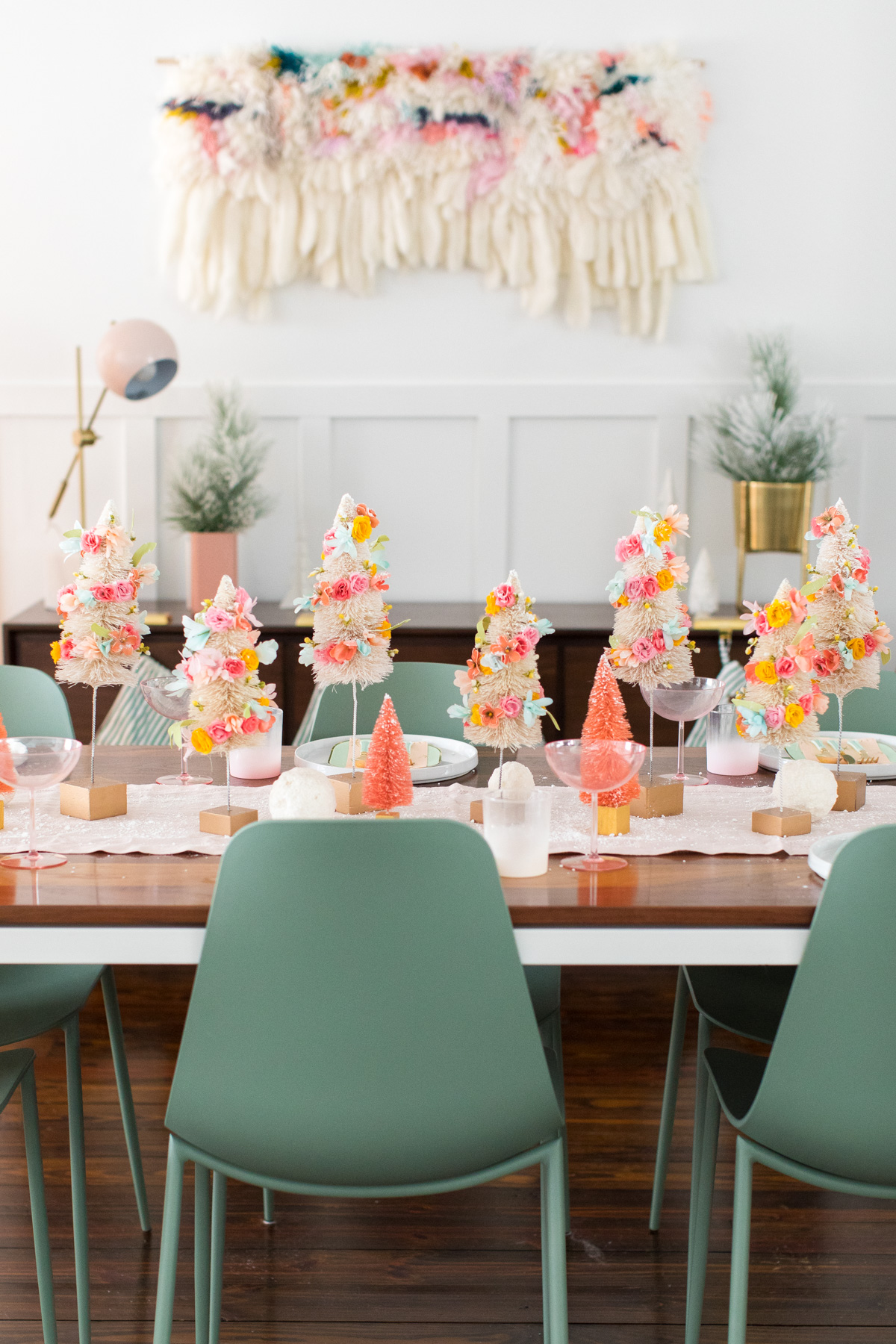 Don't forget to bring the DIY magic home for your little ones! A Beautiful Mess founder Elsie Larson did just that when she invited her daughter to paint the wooden tree shown in the grouping below, then added stars to the mix. Swoon! Check out the details (and product links) halfway through this post.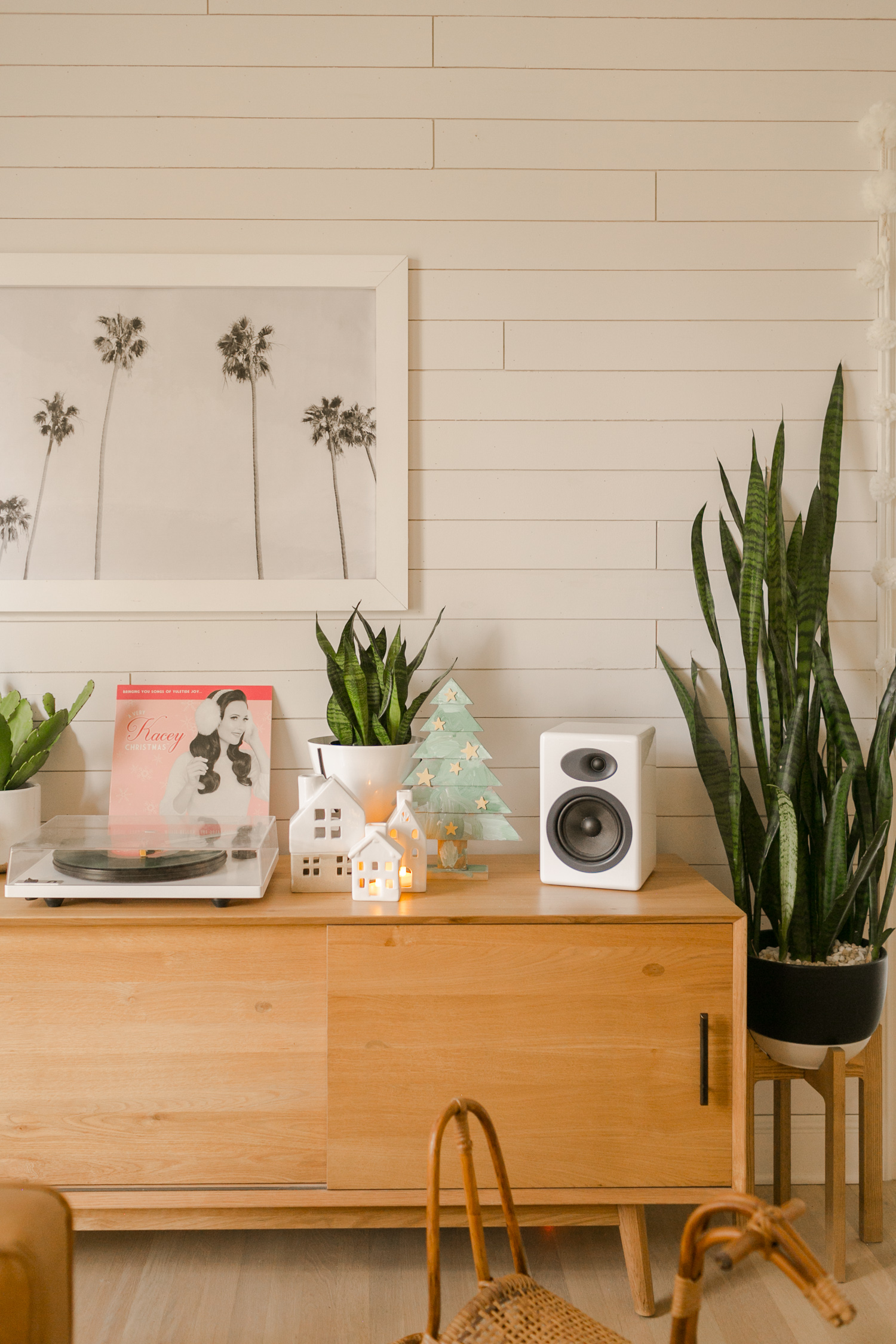 Easy Gift Wrap Ideas
'Tis the season to give. Even better if the gifts are beautifully wrapped! We're loving this holiday greenery gift topper idea, especially since the greenery is made from paper. Astrobright paper, to be exact. Resourcefulness at its best: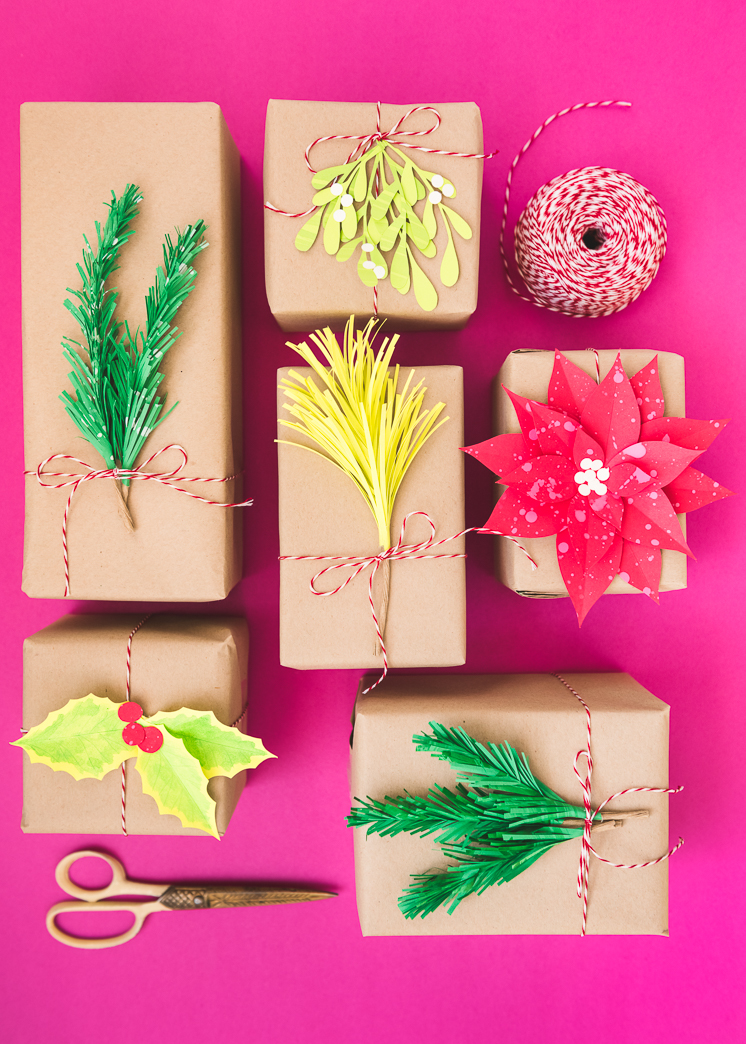 Here's one of our own tutorials, which shows just how easy it is to use everyday items (such as extra paper and markers/paint pens) to create your own gift wrap! Check out all of the Decoist details here.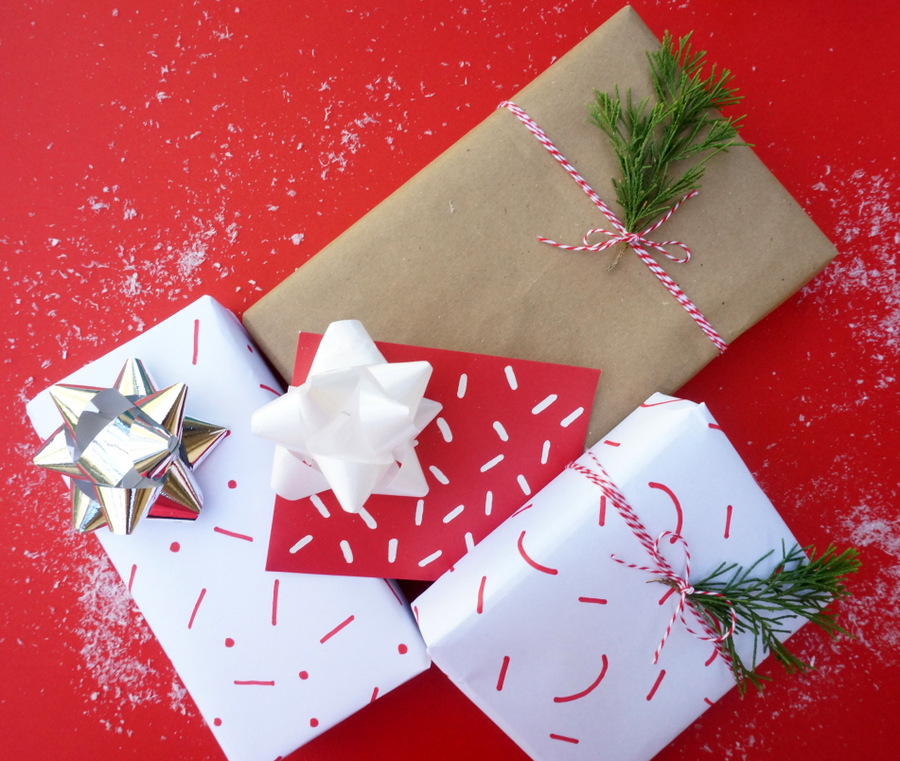 For an easy gift tag idea, use confetti to spruce up the corner of the tag. Instant glitz! A few easy steps and you're done. Check out the entire Decoist tutorial for more details.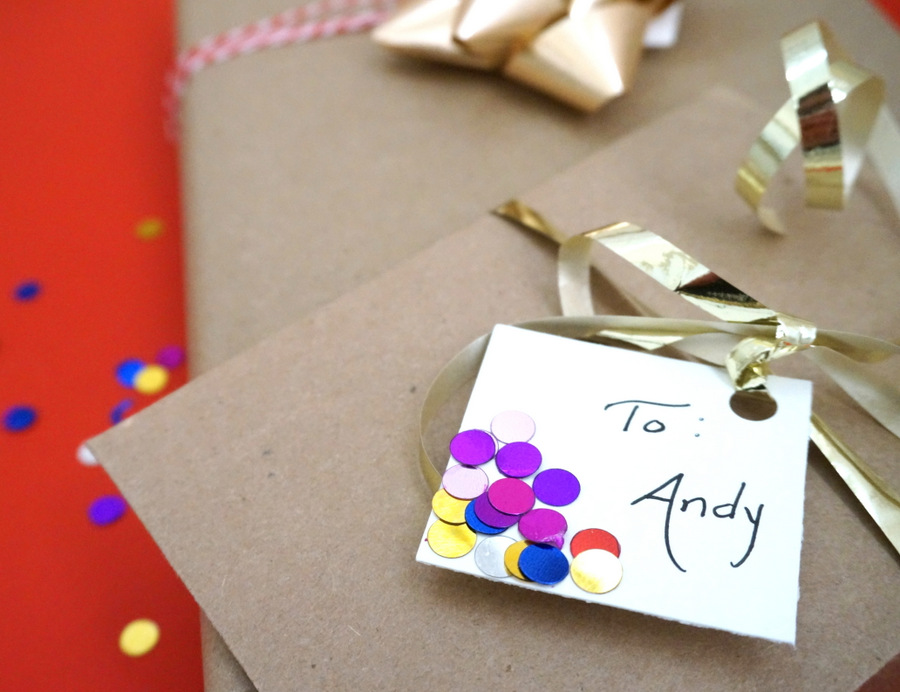 Cocktails, Anyone?
So technically cocktails don't fall into the DIY category, but you do make them yourself! Plus, if you love to entertain, you can get really creative with these, sharing your love of design with your guests. It's hard to imagine a more clever use of Christmas ornaments than the cocktail idea below. Hats off to Sugar & Cloth for this amazing beverage concept!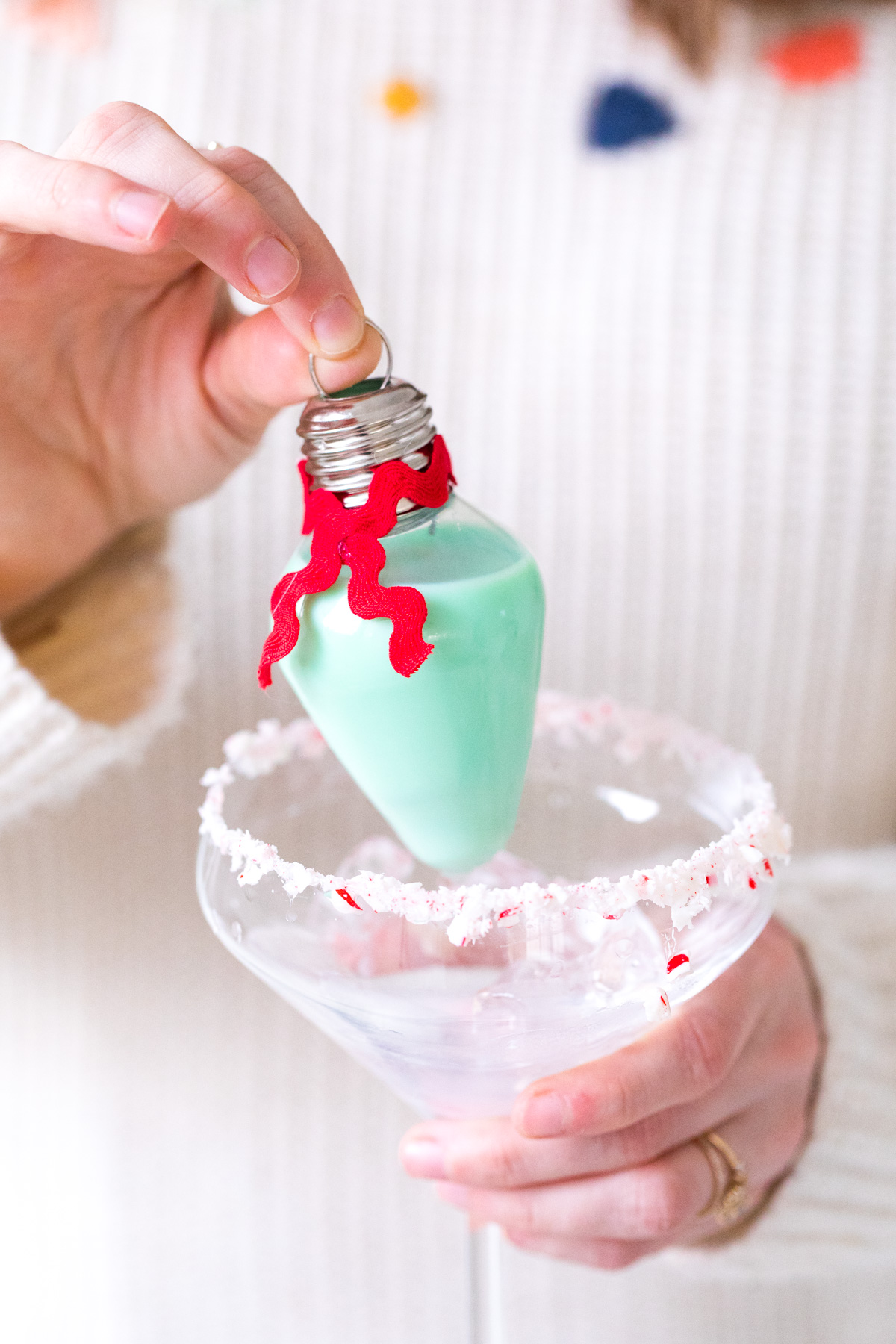 This Fizzy Spiked Pear Punch from The Sweetest Occasion is undeniably festive, and with only a handful of ingredients, you can bring this beautiful cocktail to your holiday table. Bonus points if you include the gold straws!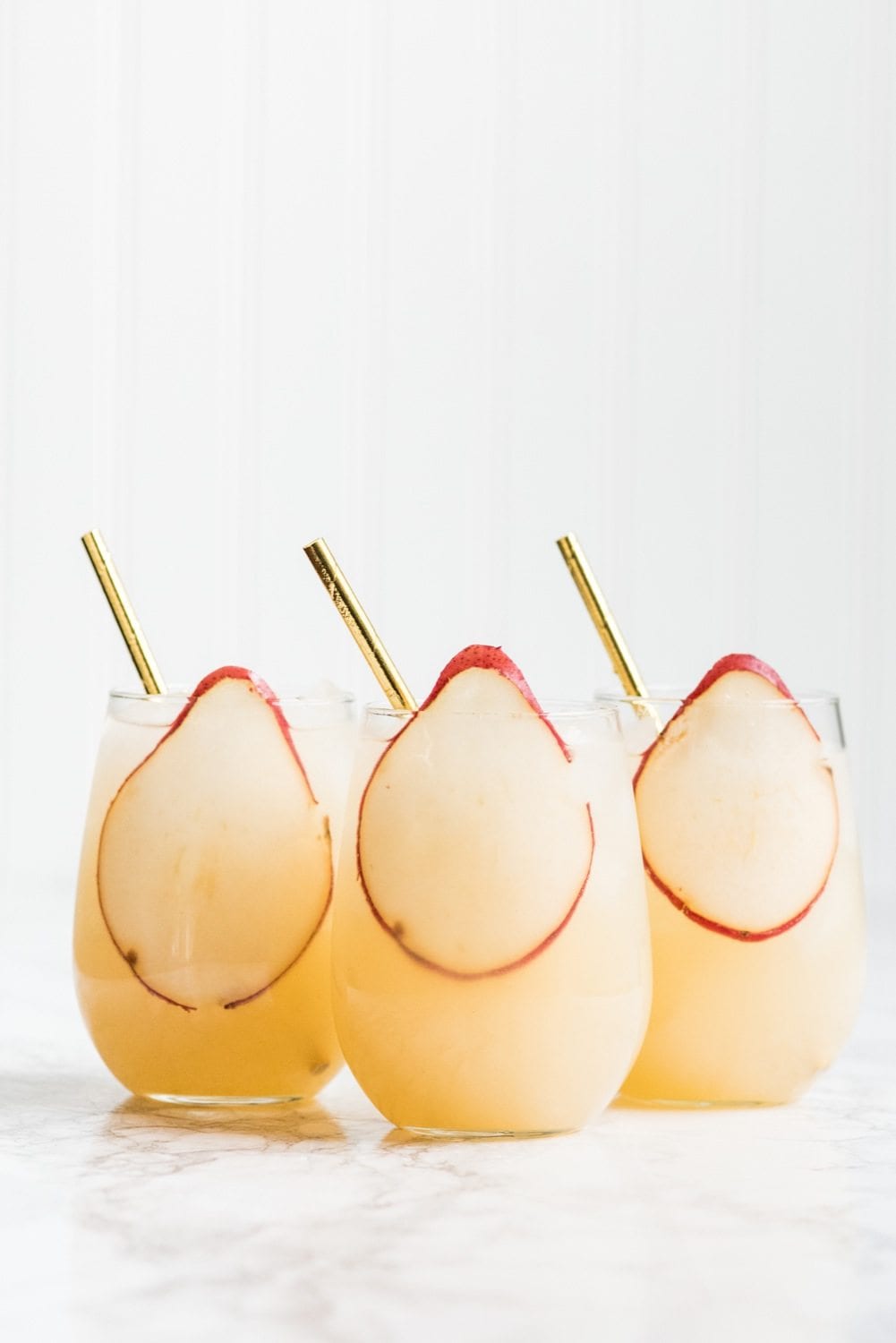 Cheers to a creative holiday season filled with DIY design!