A bonus of existing in modern times is that you don't have to go through the everyday rush and grind that comes with commuting before you get to work. From the convenience of your own home, you can finish tasks, meet deadlines, communicate with staff, achieve goals, market your business digitally, and earn money.
In recent times, working remotely has the additional benefit of saving you money which is a nice element for the rising costs today. Nonetheless, to enjoy the perks of working from home, you will need a well-equipped home office.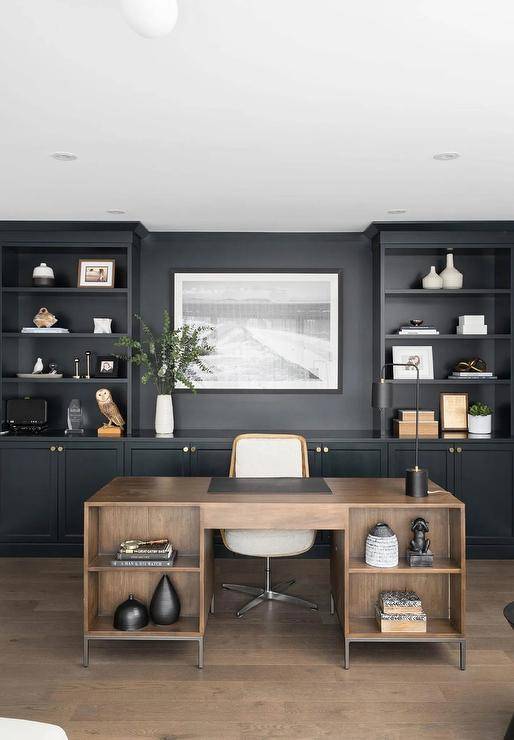 Therefore, whether you're fully working from home or merely frequently returning home with tons of office work needed to be done, you will want a chic, trendy space for comfortable working. If you've been getting by in a crappy basement corner with your laptop propped up on some storage bins, it's time to get serious about setting up a practical and organized desk space in your house. Look no further than these home office ideas to get you started on your journey to a better workspace within your home!
Reasons To Have a Home Office
You Work Remotely
Due to unforeseen changes in the world out of our control, many people have been forced to shift to remote work. This sudden change was challenging for countless people, with many not having any dedicated space to call their work area. For most remote workers, access to a home office is a necessity now and for the future.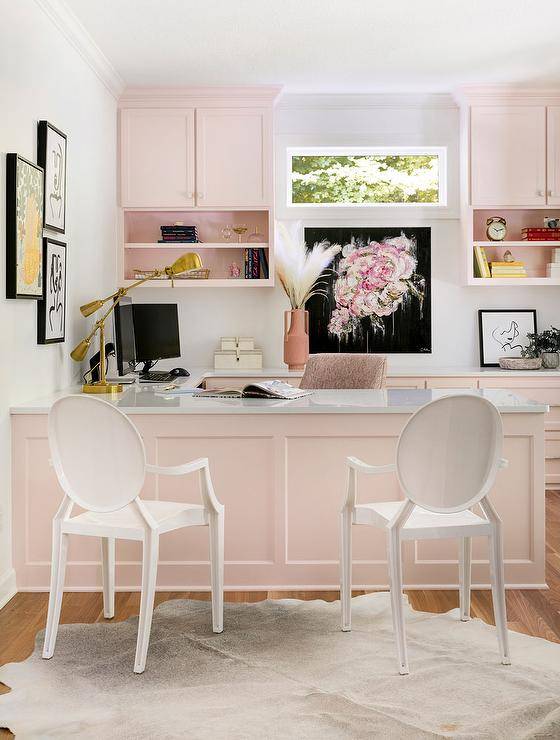 If you are being asked to work from home, you need a proper office setup to work effectively and maintain productivity. This is not just limited to having appropriate desk space, power outlets, and office storage but having a suitable space for online meetings with colleagues and clients.
While it may be problematic to maintain your usual levels of professionalism in your home environment, having a home office will create a private area that you can call your workspace.
A Place to Study
Another effect that current events have had on families across the country is that many young people are finding themselves switching to remote learning and online classes. Home offices can also be used as excellent remote learning spaces too, where children can easily hear their teacher's lessons, have a quiet space to respond, and not be distracted by whatever else is going on in the home.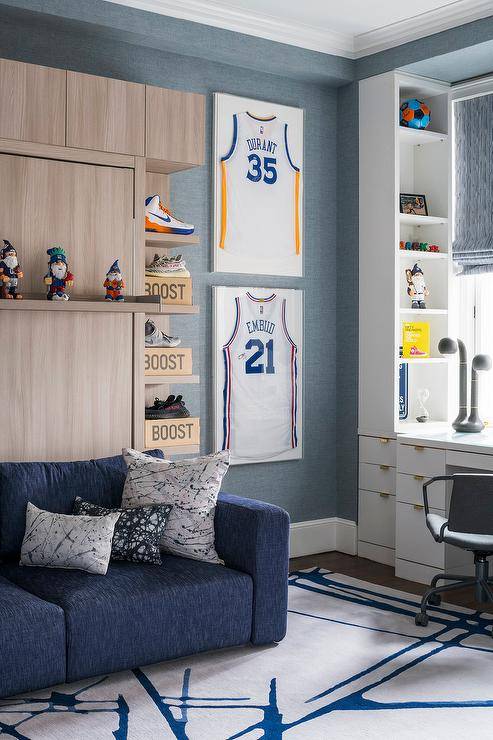 You may also find the home office space ideal for taking online courses or qualifications, completing homework from an evening class, or just getting paperwork finished where it won't get lost or have someone's dinner spilled on it.
A Quiet Place
Most home offices are located in a part of the home that experiences less domestic commotion and traffic, creating an area that is free from the noise and distractions of home life. Having a peaceful, immersed space in the home is fundamental for many aspects of our life—remote work and study, essential reading, or paperwork that needs your undivided attention.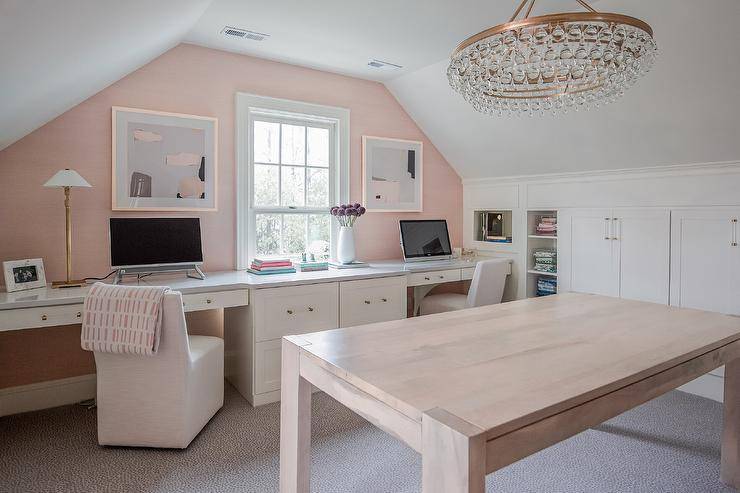 Knowing there is a place you can go to within your home that will offer a quiet sanctuary that is free from other disturbances is invaluable. No more claiming a corner of your kitchen island to sort the mail or clearing away desk space on your computer table for a place to work around the hustle and bustle of family life – you will always have a place to go to that offers silence in your home office.
Work/Life Balance
For those discovering themselves spending most of their time working from home and then spending their free time there, creating a physical distinction between professional workspace and domestic family space is critical. Your home office should be where you go to work during the day but be able to close the door once you're done and spend time with your family in the evening.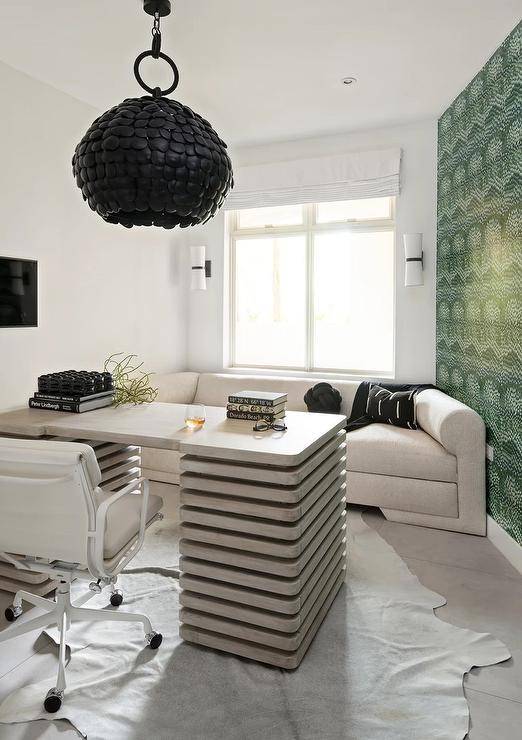 This is vital in maintaining a healthy work/life balance which is more meaningful than ever in recent months. It's also crucial to create boundaries within the home, where your office is off-limits to children and curious pets, knowing your space will be uninterrupted and exactly as you left it.
Resale Value
Home offices have always been prevalent and are quickly becoming even more desirable as more of us are shifting to permanent remote work. Choosing a house plan with a home office (or the space to make your home office ideas come to life) will greatly boost resale value should you ever decide to sell up and move on.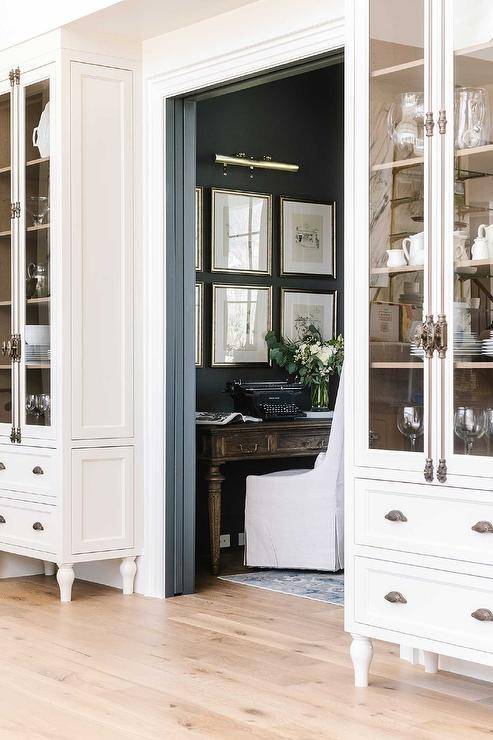 Many potential house buyers will be looking for homes that offer the functionality of a devoted home office or study space. Not only will having a home office invest in your career long-term, but your future as your house will get a financial boost from offering this increasingly popular feature.
Tips for Making Your Home Office Look Expensive
Desk Choice Is Everything
Putting together a home office that feels more expensive than it is may seem like a challenging task, but after nailing down the perfect desk, everything else is about the details. If you choose to incorporate a bigger multi-functional desk into your space, you can find room within it to accommodate future clutter. Also a large desk gives the space a more magnanimous feel.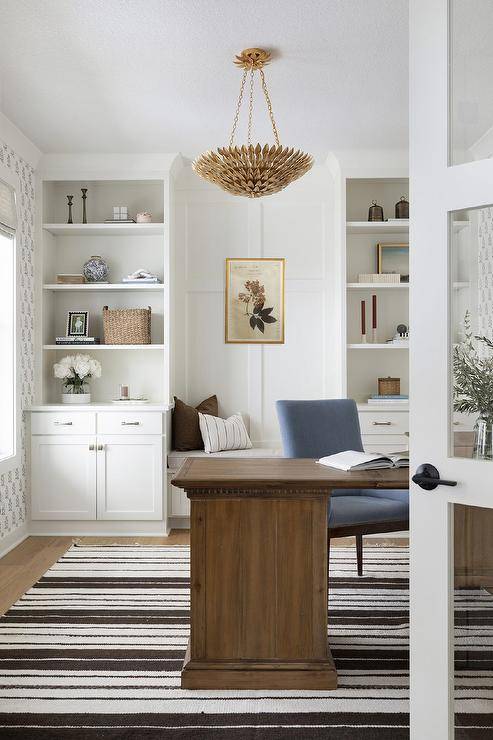 Go for Comfort
The most important thing to remember when designing a home office is personal comfort. Make it a space you will enjoy. Encompass yourself with things that make you happy—grateful, even—so you are encouraged to work and stay on task. Be wary of filling your office space with too much comfort or too many distractions though. You still have to be able to get your work done!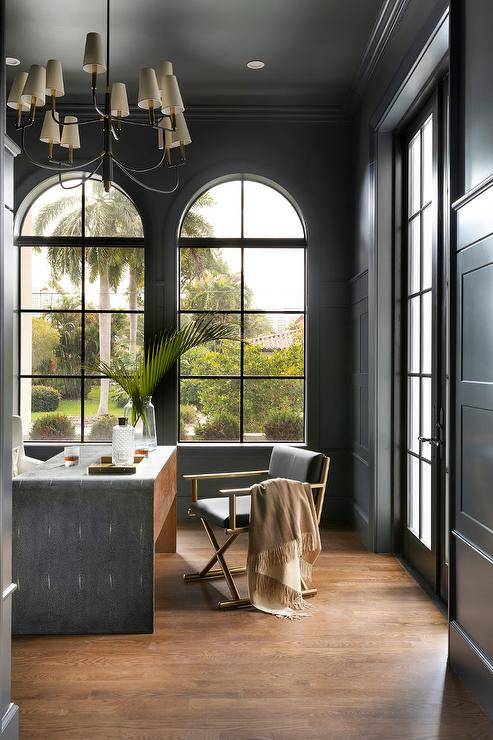 Accessories are Important
When designing a lavish office space, it's necessary to include items that are often overlooked. Instead of throwing together a hodgepodge of office supplies, incorporate a proper desk set. Matching accessories will also lend to a more expensive look.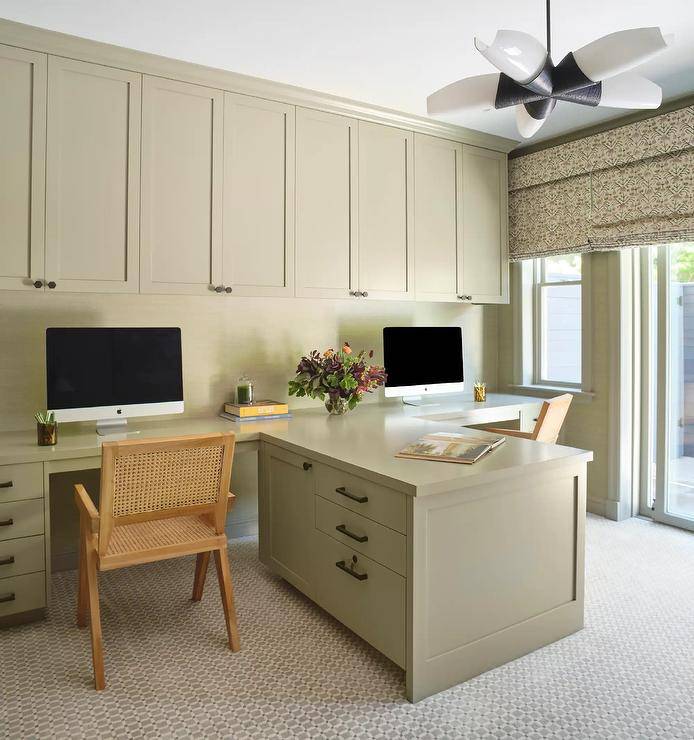 Customized Lighting
Don't just rely on the room's existing overhead lights. Instead, add functional and trendy lamps to create a lavish atmosphere. Consider adding two different kinds of lighting: first, a task light for close-up work, then lamps or a pendant for ambient light. Balance is what you're after.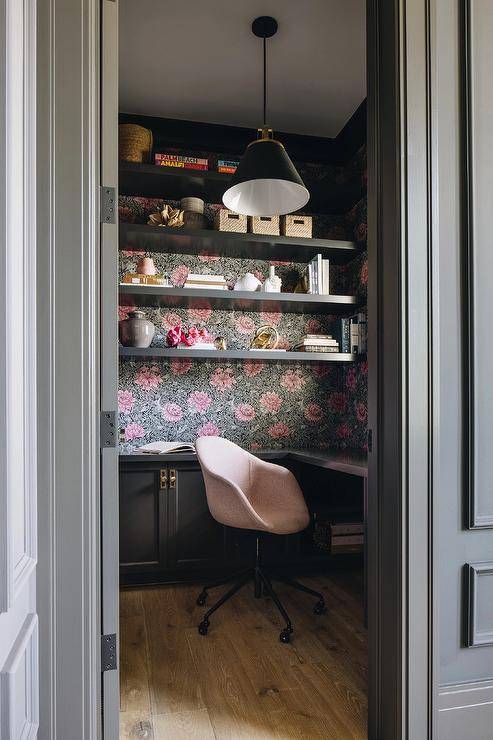 Plush and Comfort for Your Feet
Being able to kick off your shoes and enjoy the feel of a plush carpet or fuzzy rug makes spending time in the office so much more enjoyable. Most people seldom work at home with their shoes on, so something underfoot will feel so nice.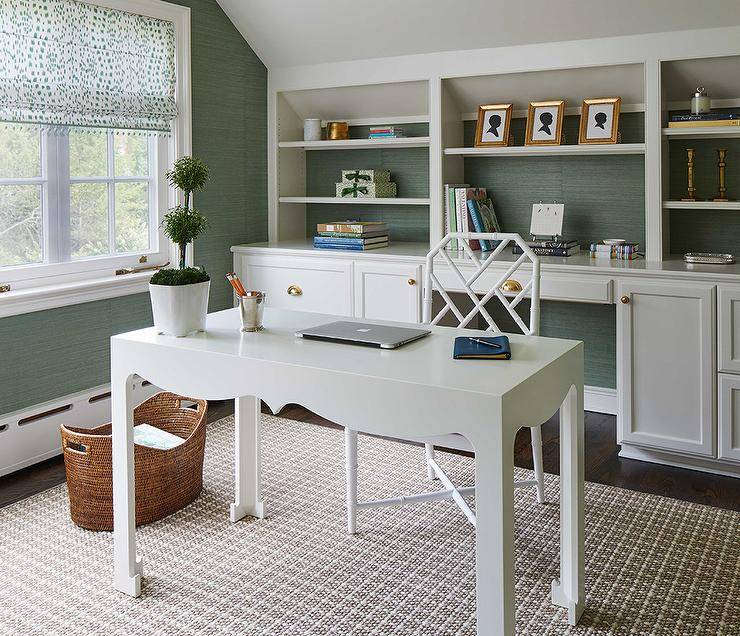 Don't Forget About Music
Nothing upgrades a space like the presence of music, and a home office is no exception. It makes for a great distraction when you need it, or it can help you zone in to focus on a task.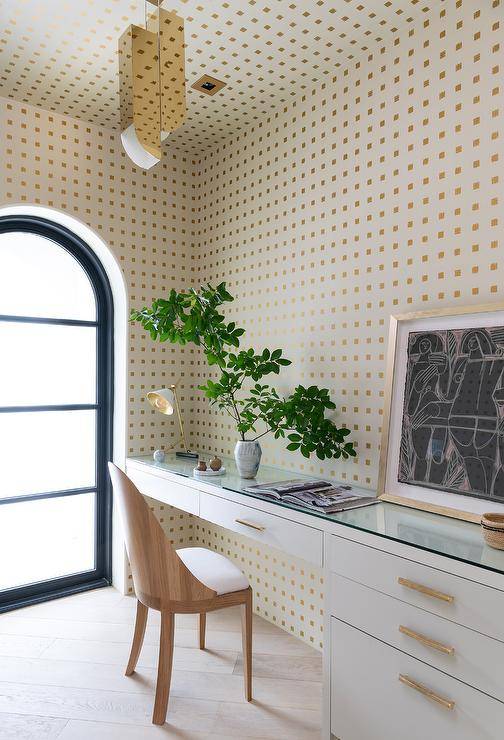 Reduce Clutter
Almost more so than in any other room, organization rules the roost regarding home offices. If papers and files are left out, the space almost instantly feels overwhelming, so tucking away that extra clutter at the end of the day does wonders for the room's aesthetic. Make sure there's a place for everything, and the illusion of the organization will succeed.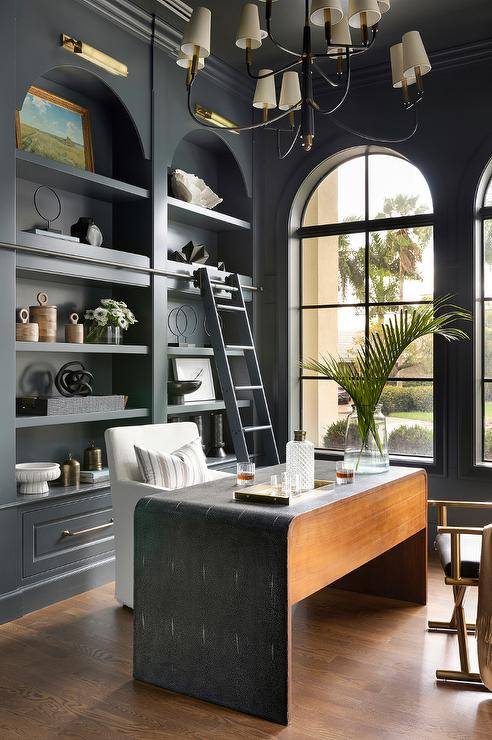 Most importantly, designing a luxurious home office takes time and effort. Like anything else, nothing comes easily but put some thought into your workspace, and you will reap the benefits.
Things Every Home Office Should Have
The setting and equipment of your home office significantly affect your output, making it necessary that you note all you need without omitting any important stuff. This list will also aid you in staving off unnecessary costs and concentrating on the necessary things.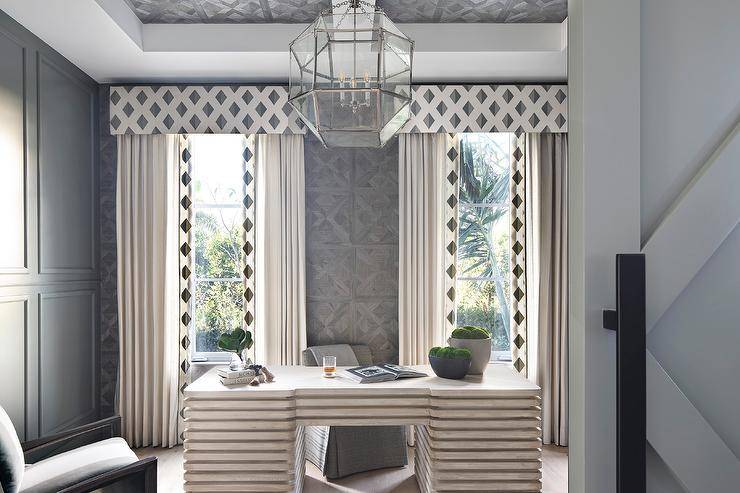 The Perfect Space
If your home does not have a designated home office space, choosing the perfect area to convert into a home office is a task you need to accomplish.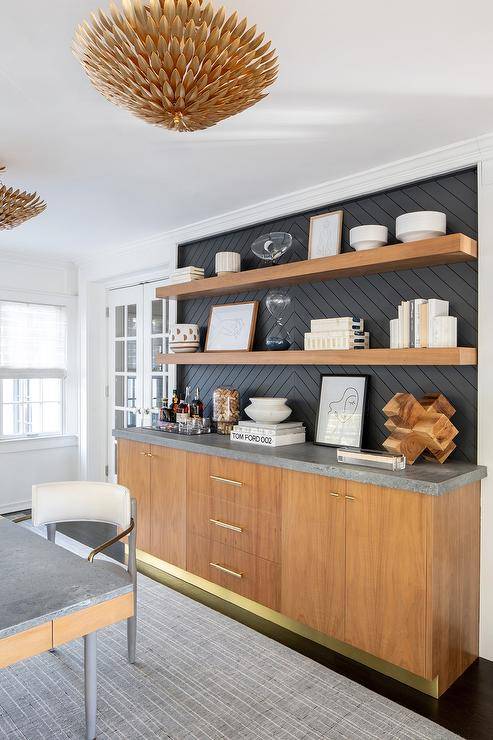 Not every corner of your house is appropriate as an office space. It is important that you pick a place that is relatively distant from your living room, your kitchen, and, if possible, your bedroom.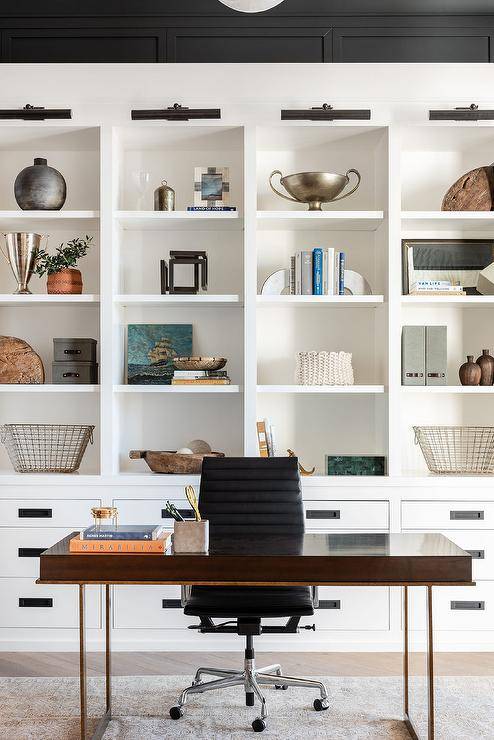 Also, you can't transform a space your family members walk through into a home office. It would be a severe distraction if you were working and people passed by. Pick the most remote area and convert it into your home office. Preventing distraction is key to making results as you work from home.
The Perfect Desk
A desk is a fundamental piece of furniture for any office, whether at work or at home. You will require a desk in your home office; however, the sort of desk you choose depends on your home office space size.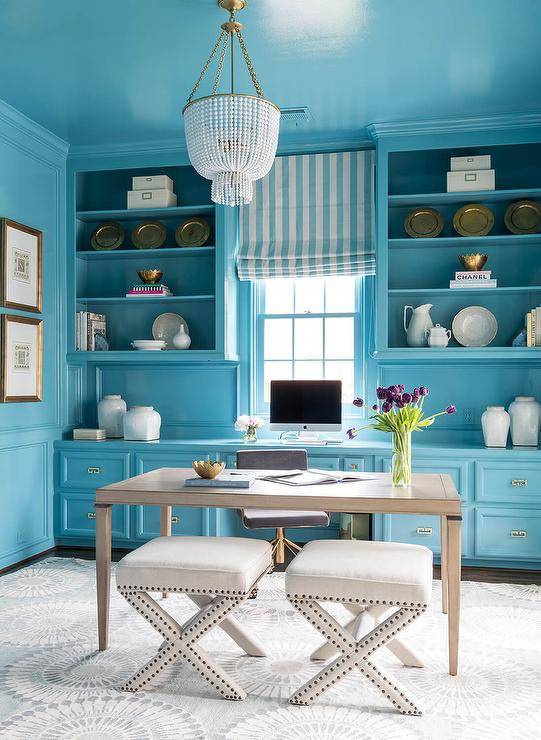 You can purchase either a minimalist desk or a traditional office desk. Also, you can creatively turn a table, a counter, or a high leveled flat surface into your office desk. You will want a desk that makes you feel comfortable while you work.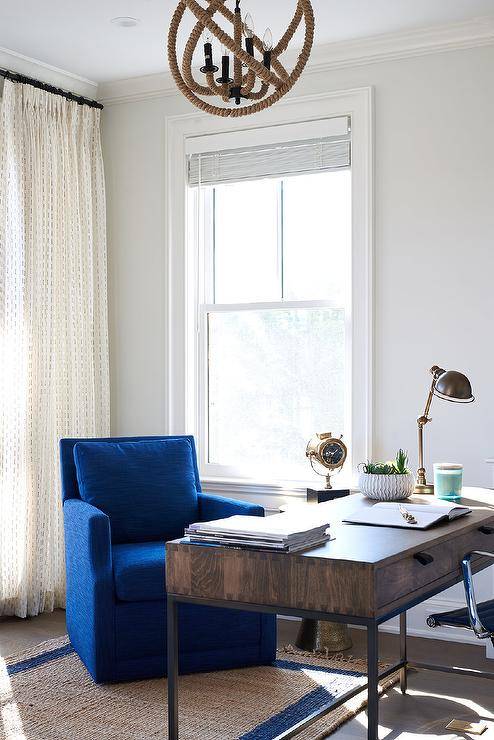 Since you are going to sit there for extended periods of time, take time to pick out a desk that will work best for you. While you need one that works best functionally, you should also consider the needs of your body. What height is best for you? How tall is your chair? Do you need a lot of leg room?
Comfortable Chair
Like a desk, you will want to take significant consideration when picking out a chair. Sitting for hours in an uncomfortable chair is interchangeable with self-torture. I don't think you would want your working-from-home experience to be marked by misery; therefore, get yourself a very comfortable chair.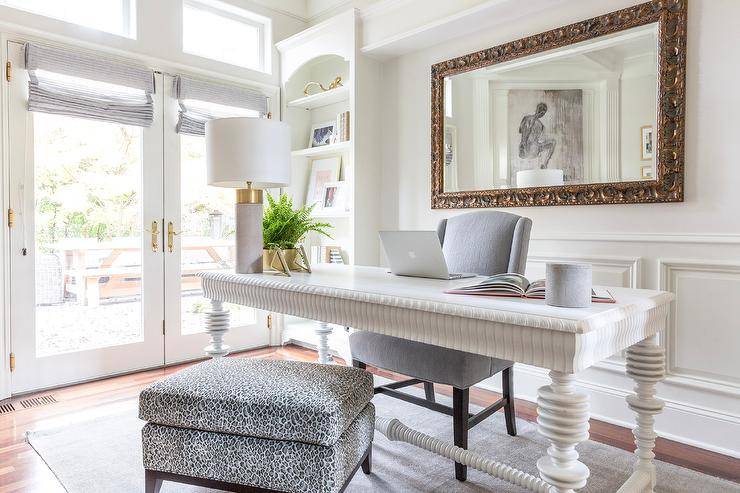 A comfy chair is another critical piece of furniture needed in your home office. Your job could demand you to sit down working for hours. Therefore, you must be comfortable doing it. Otherwise, you might incur pains in your back and other body parts.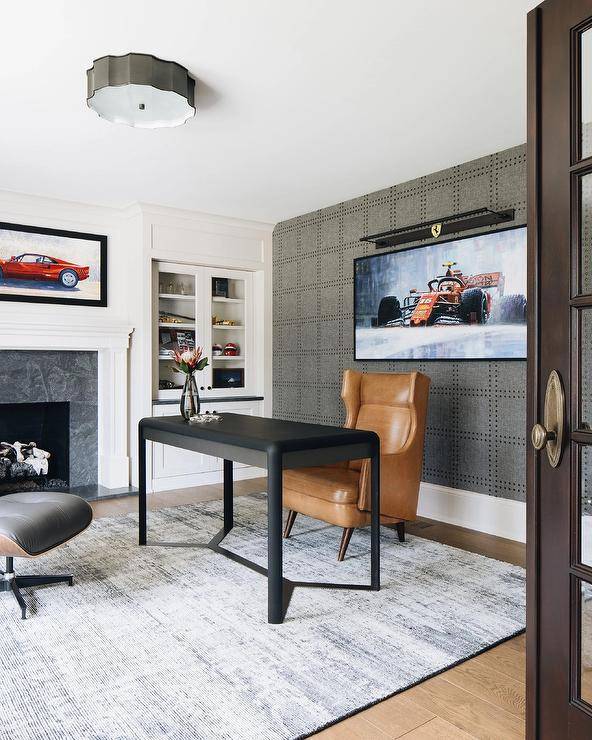 To work functionally, your body must be relaxed and comfortable. If your body is not at ease due to discomfort, your mind won't be as effective as it should be. So while purchasing a chair, ensure you aim at comfort.
Appropriate Lighting
Your office space should have satisfactory lighting so you don't tire your eyes while completing tasks. Also, with reasonable lighting, you are advantageous because you can get work done even late at night with zero difficulties.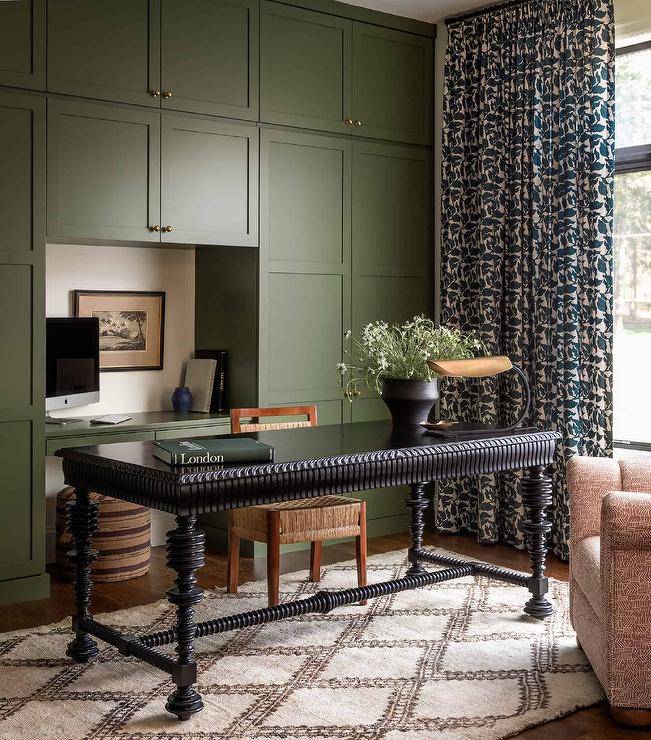 You can opt for a desk lamp as it helps stop headaches, or you could settle for other forms of lighting. However, note that appropriate lighting is vital to productivity at your home office. Get it well lit as it improves working with much ease.
Computer System
We live in a digital age, a computer system is a must-have for your home office. Though you can get particular online work done via your smartphone, regardless, of whether it's to run a small business smoothly or perform harder tasks, there is a necessity for a computer system.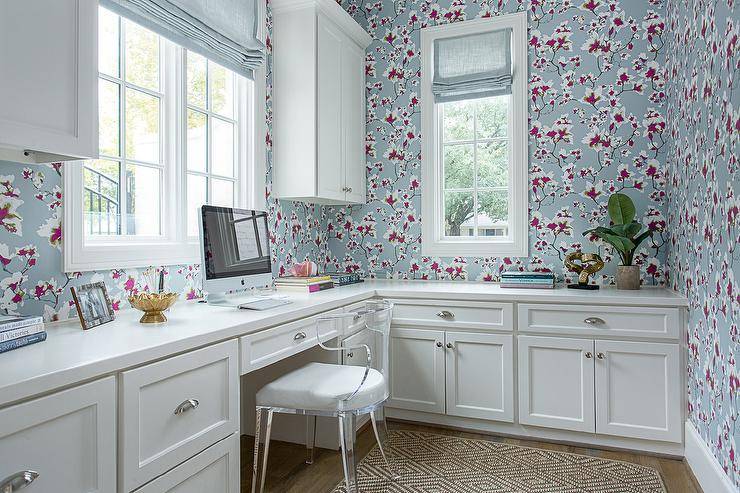 This is one important electronic device that aids you in connecting with your team, typing your documents, running your website, creating content for your social media pages, marketing your business digitally, and successfully performing numerous tasks from the comfort of your home.
Additionally, a laptop is a more favorable than a desktop because of its mobility. Whether you want to own an online business or you are an employee, you need a computer system.
Proper Internet Connection
Struggling with your internet connection can cause massive problems with the flow of your work day. Imagine a scenario in which you are to reply to an important email or turn in an urgent report, but none of these are going swiftly due to low-speed internet access. This can be both frustrating and unprofessional.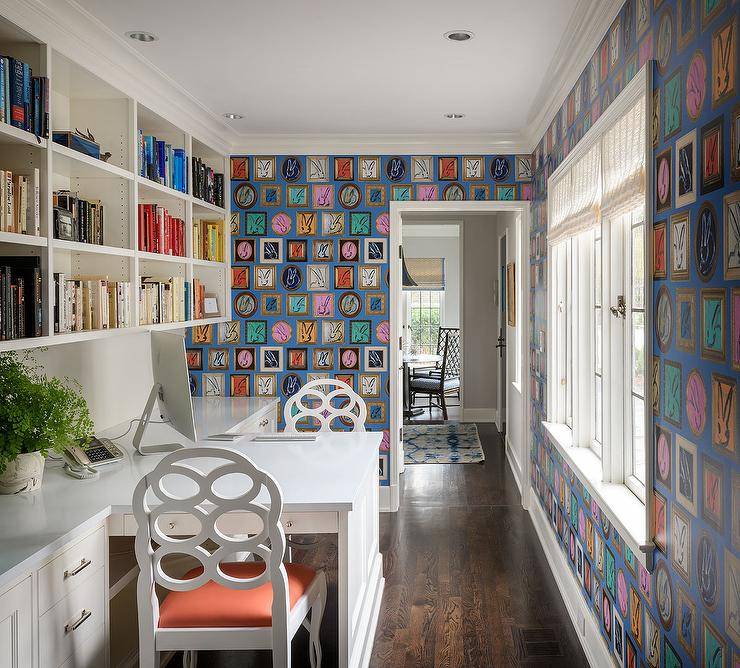 Truly, such a setback should and can be avoided. High-speed Internet access is most important to you as you work from home. Nothing lowers productivity more than slow internet access. Choosing a well-known internet service, preferably fiber optic, can prevent this frustration.
A Printer
This primarily depends on the nature of your business or job; however, owning a printer at your home office can be quite resourceful. A suitable printer will enable you to scan documents, print hard copies of documents, photocopy documents, etc.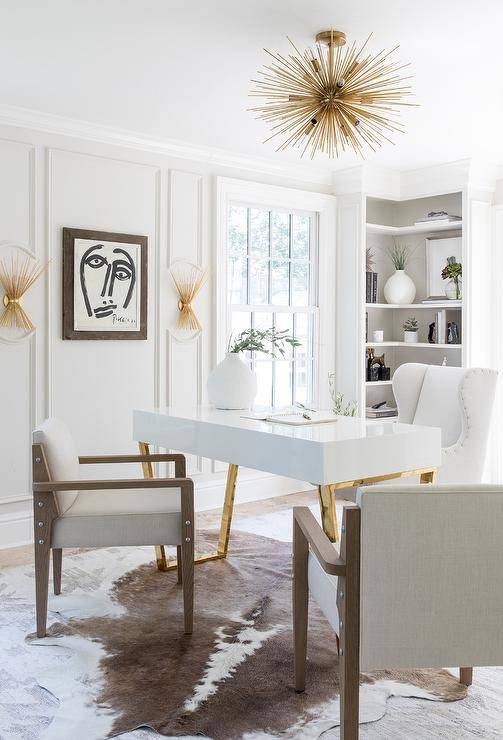 Though you can stick to digital copies, having hard copies as backup is wise. Nevertheless, reviewing your needs before buying a scanner/multipurpose machine is best.
Surge Protectors
Electronic appliances are quite costly. Therefore, it will be unwise to spend good money on purchasing them without an adequate plan to ensure they are not ruined within a short period.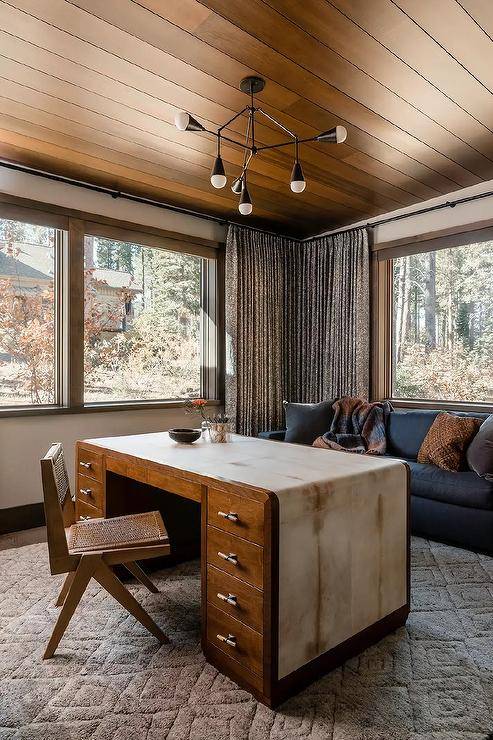 Surge protectors are a clever and easy way of protecting your electronic devices from damaging surges. Surge protectors can save you from stressing over your electronic devices.
Backup Drive
It is crucial to back up and protect your data while working from your home office. Though you can make use of cloud-based backup services to copy your files automatically, it is also good that you have an in-house backup drive.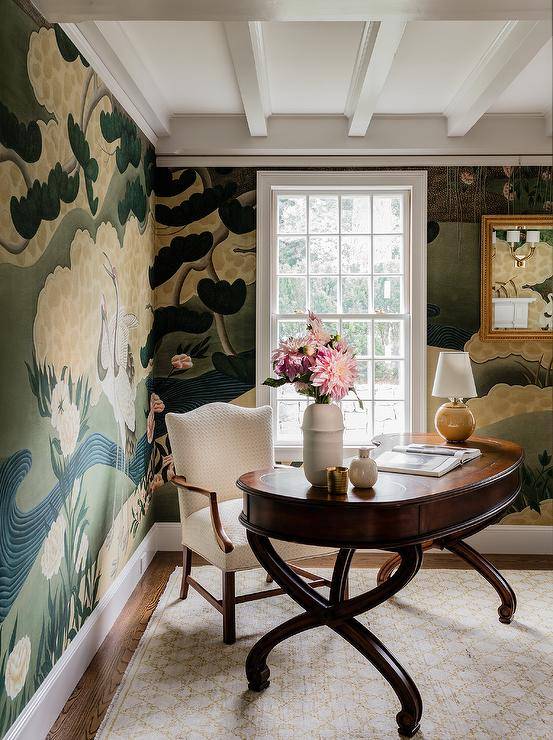 This can be achieved because personal servers and external drives are reasonably inexpensive. Having them can be termed essential since that can save your business from losing valuable data in the case of computer failure.
Filing System
Proper organization is extremely vital in any office, including your home office. Important documents should be stored and organized in a methodical format.
Though you might aim at being paperless as you go about your business, there will still be certain hard documents you will have to hold onto. Therefore, It is crucial to create a safe place to organize and store your important files and documents to make each file easily accessible.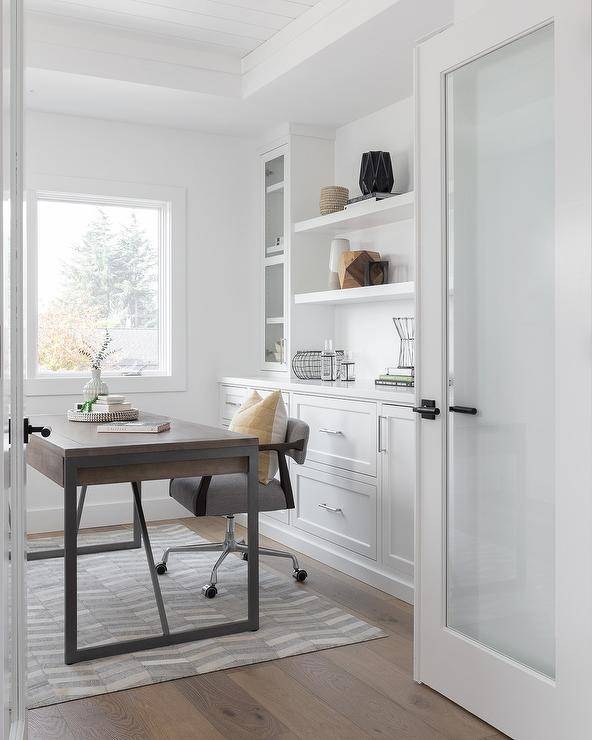 This can be done through the traditional filing cabinet, or you could opt for a file folder depending on the number of important files you have to store. Also, scanning your documents to keep digital copies is a good way to organize your files and documents further.
Storage
You wouldn't want your home office cluttered with stuff all over your desk. Therefore, there is a need to place storage in your office. This will serve as a place to neatly keep your pens, folders, business cards, paper, ink, sticky notes, stapler, and other office supplies. By doing this, your desk will stay tidy, and it will be easy to access your office supplies whenever you need them.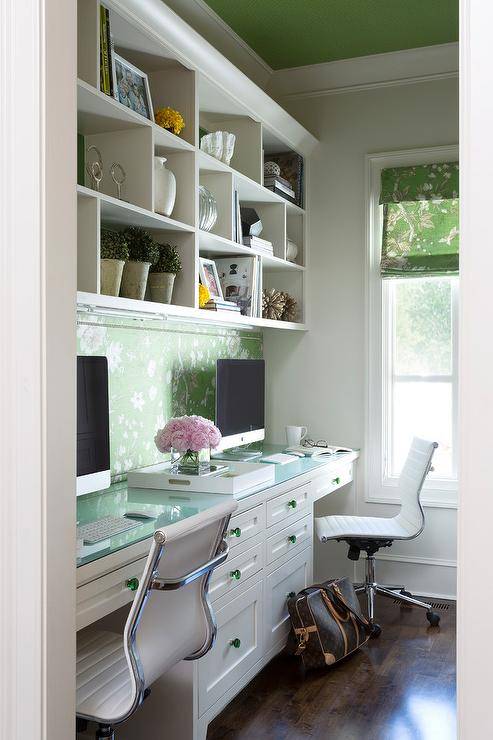 Also, ensure you store a lot of office supplies in your home office so that you won't run out of supplies easily, especially at important moments.
Paper Shredder
This will come in handy when there is a need to eliminate and shred sensitive and confidential information. Business information you don't want to be seen by other people should not be dumped in a bin, rather, it should be shredded.
It is safe to have a paper shredder at your home office, you may need it someday.
Calendar and Timer
Creating and maintaining a regular work schedule is imperative if you want to work productively from home.
Follow your work schedule, and through the aid of a timer, you can assign time to different tasks to monitor and ensure you use your time efficiently. Time management is very important.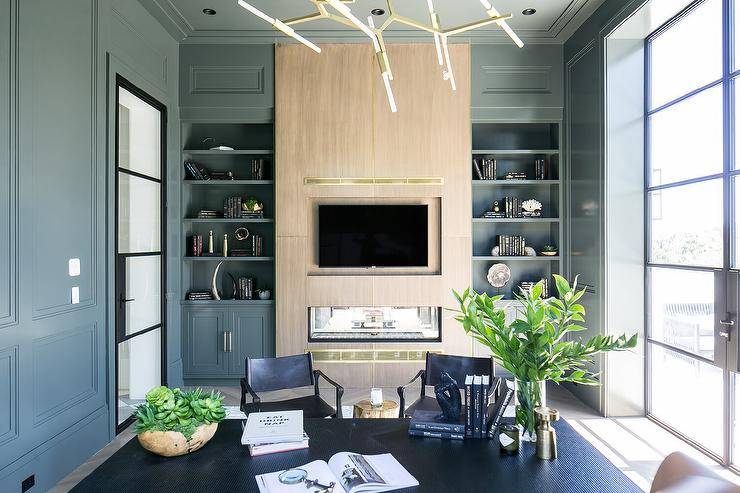 Also, remember that working from home should be as organized as working in any office. Place a calendar or planner on your desk so you don't lose track of important events, deadlines, and appointments. Working from home does not negate the seriousness required when conducting business.
Uninterruptible Power Supply (UPS)
This electrical device can be used to provide backup or emergency power when the main power supply fails. A UPS will provide you with a power supply for a short period of time after the electricity goes out. You can safely save your work and shut down your apparatus within this period.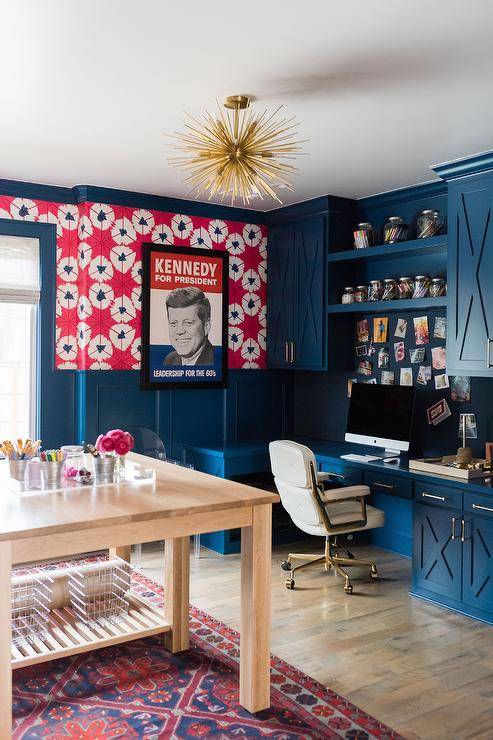 Having a UPS at your home office will be safe so that your business data will still be secured in case of a power outage, and you won't lose important files. Truthfully, having a backup plan is always a wise step to take in business.
Safe Box
There are various forms of storage; however, a safe box should be a must-have if you keep important documents at home. In business, certain documents should be protected maximally. A safe box can protect your most important business documents and paperwork.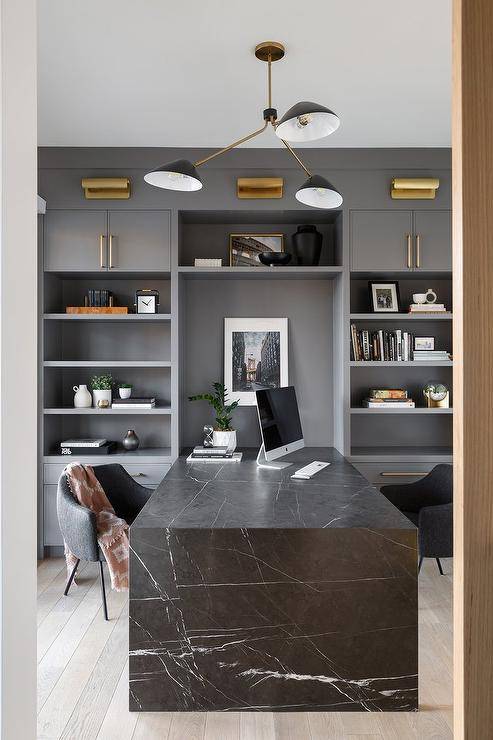 You can also use the durable boxes to store backup copies of your business' data and emergency cash. One can never be too cautious; therefore, ensure the essential documents of your business are locked safely in a safe box.
Creative Places To Put A Home Office if You Don't Have a Set Room
Family Room
A desk can effortlessly fit into most family rooms with some smart space planning. One of the most common places to put one is behind the sofa, but you could also put it by a window or along a wall in place of a console table.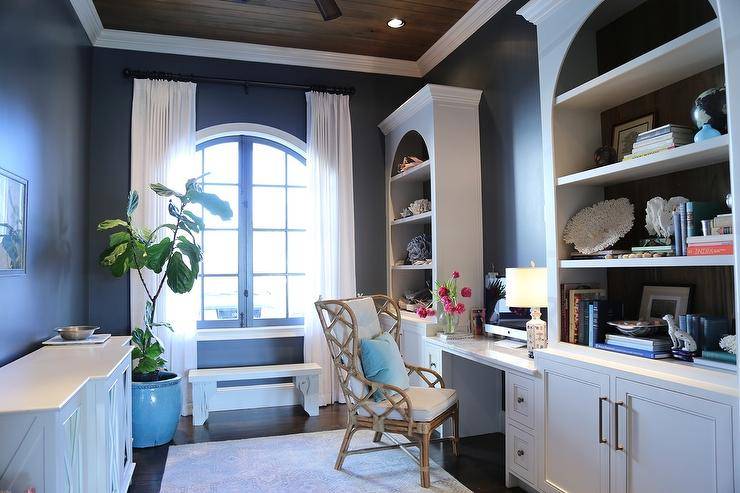 If you're worried about the mess and chaos, opt for a desk with built-in cabinets or install shelving and use pretty baskets or boxes to hide your office supplies and documents. A stylish desk and chair will also add personality to the living room.
Formal Living or Dining Room
For some families, formal living and dining rooms are a waste of space because they use the family room and eat-in kitchen instead. Turning one of them into a home office is a great way to take advantage of the space. To add privacy, install a sliding barn door, hang curtains over the entryway, or prop up screens.
To combat the lack of storage space, bookcases work well, and there are stand-alone closet options from places like IKEA that will give you an abundance of storage and look great.
Kitchen
The kitchen is a convenient spot for a desk, especially if you have kids that do their homework while you're cooking. It's right in the heart of everything, so you don't have to go far to take care of other tasks. If you aren't using the breakfast nook, that can work well as a home office nook. Some kitchens even have built-in desks, or you can install one yourself.
Closet
A standard closet fits a desk well, and you can get plenty of shelving around it. If you want it hidden, close the doors. You could remove the doors completely if you don't mind the desk being visible. This works great in a guest room or even a hall closet.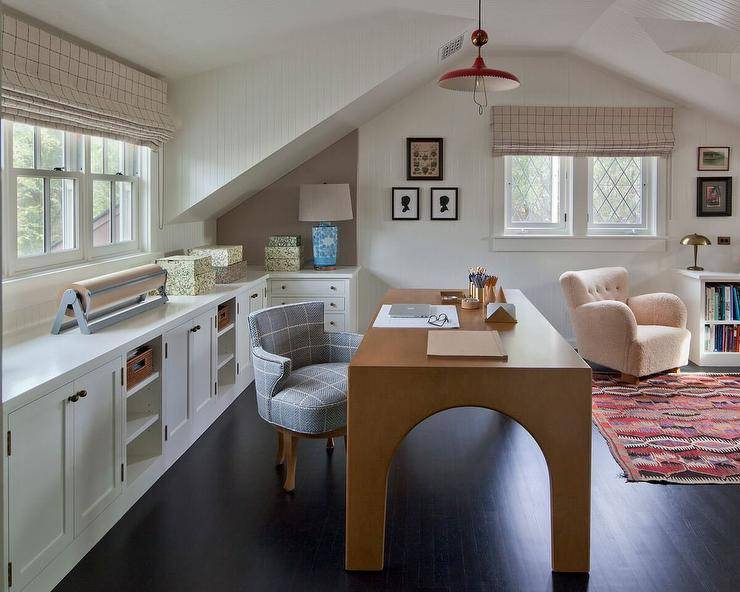 Frequently Asked Questions (FAQs)
Although it might be tempting to face the window and enjoy the beautiful view in front of you throughout the day, it's often more productive to sit with your back to the window. A desk in front of a window can cause distractions and limited visibility when the sun is shining brightly.
The basic rule is that the workstation should face the entrance door; however, some people prefer a good view and place their desks in front of the window on the opposite end. However, as mentioned, placing the desk in front of the window can cause distraction.
This is among the most accessible places, so you can have peace of mind while working. However, this can be a little distracting, as you might feel the need to go to bed more often or spend too much time working, thus, having a bad sleeping pattern. It can be possibly distracting.
According to productivity experts, you should avoid your bedroom during working hours. Why? Your room is a place for rest. If you bring your work into that space, your brain and body might associate it with productivity, making it harder to sleep.
Where you put your PC doesn't matter but what does matter is good airflow. Your PC should always have good airflow in the front and back. Some cases even have airflow from the bottom. A bad place to put your PC is inside a desk cabinet or on a rug if the airflow comes in from the bottom.
If you need more design inspiration for home office ideas, take a look at these related articles: