No matter what you think about back-to-school season, most would agree that the design is always amazing! That's because interior designers, product designers and retail brands are a little more adventurous as they try and appeal to college students, a young and trendy demographic. The result: some truly interesting and fun pieces that can be enjoyed by people of all ages! Whether you're planning your dorm room or you just love design, the dorm room ideas that follow just might inspire your next design project. Ready to take a look?…
Go Boho
First up: the growing number of Boho-modern design items currently on the market. And leading the pack is Urban Outfitters, a top-selling brand (heavily marketed to college students) that's done an amazing job of blending the retro, the modern and the downright dreamy! If you're looking to go Boho in your dorm room, start with a comforter that celebrates a laid-back vibe. This Tim Green for DENY Mooncrooner Duvet Cover from Urban Outfitters just might do the trick: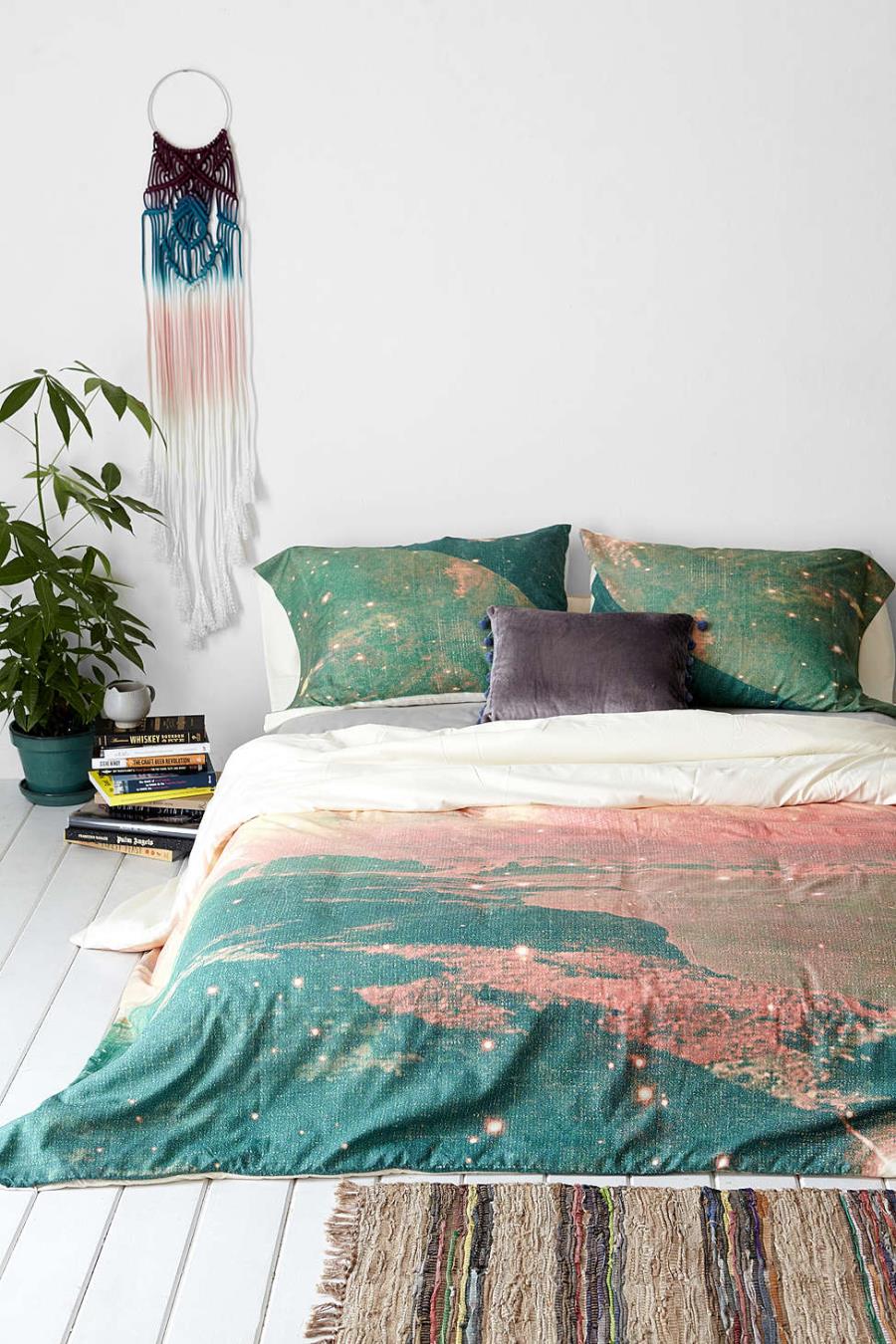 Floral-esque patterns are also a popular Boho choice, and this Magical Thinking Meadow Paisley Medallion Duvet Cover from Urban Outfitters is classy without being formal. Plus, it's on sale right now!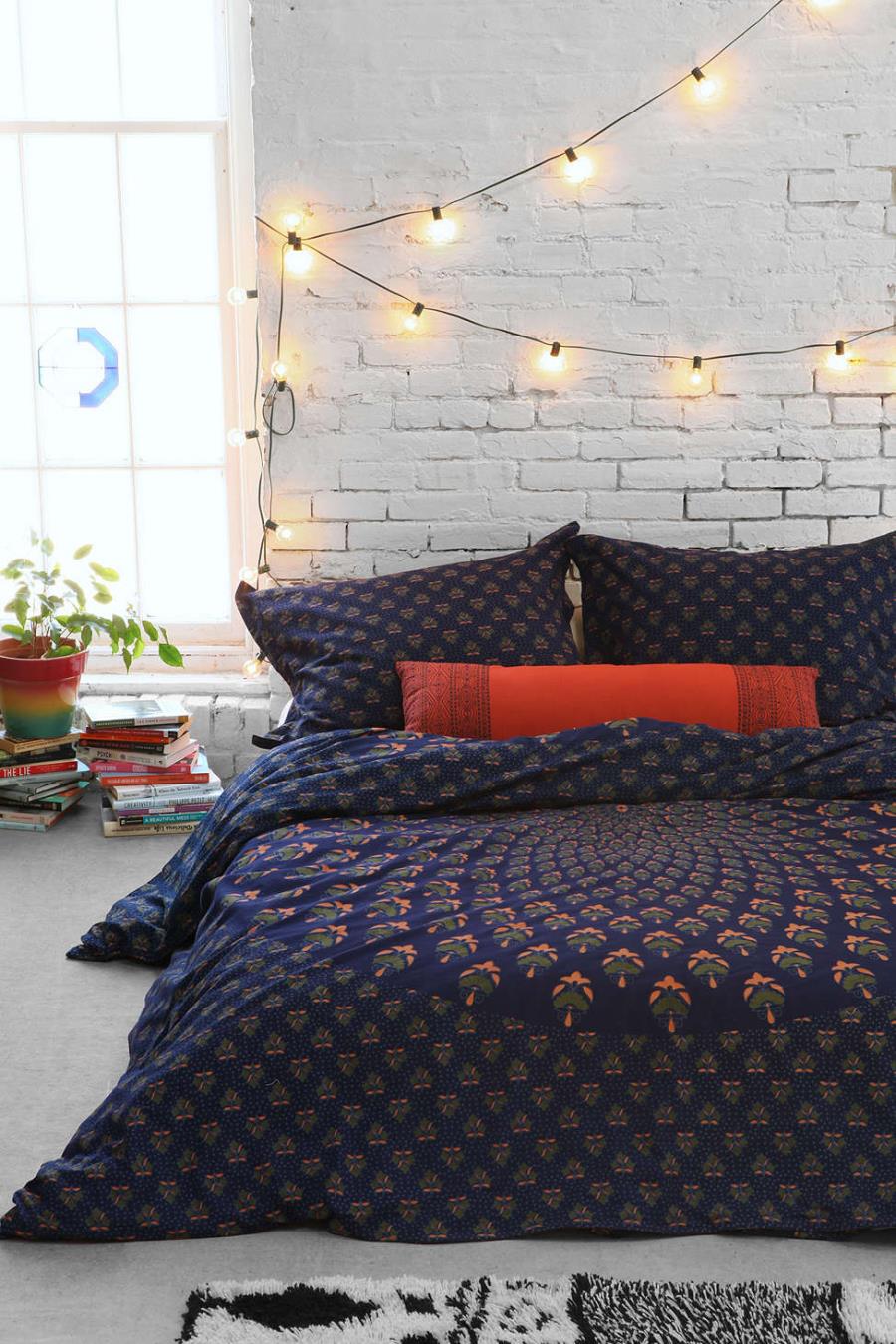 A popular Boho-modern trend involves mixing it up with metal, and this Urban Outfitters 4040 Locust Wire Cubby Shelf is the perfect solution for closet organization: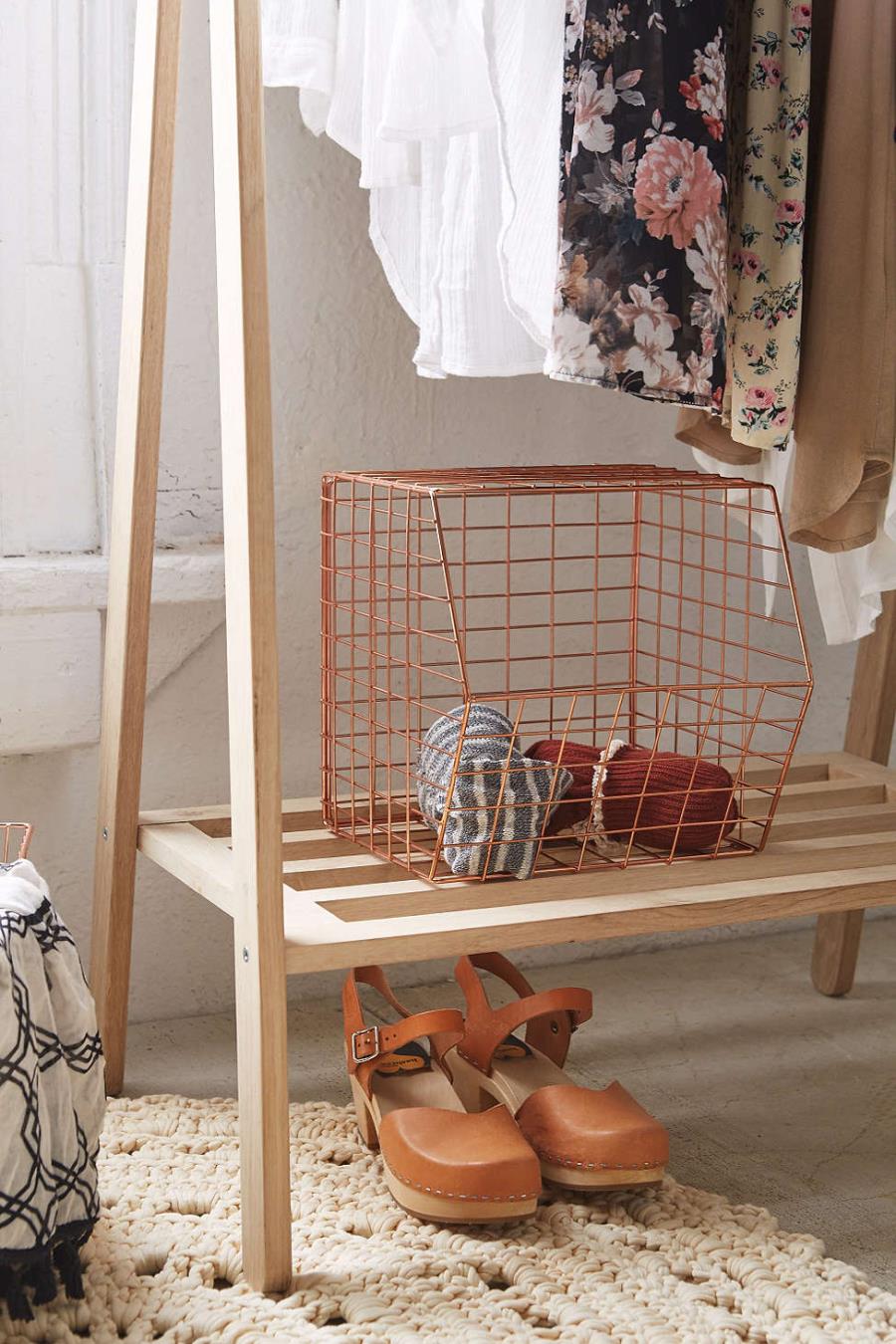 Did somebody say "organization"?! Good thing CB2 has a slew of baskets that are perfect for keeping your room tidy while adding a dash of Boho style. Stash them in the closet, under your bed, or on a shelf. If only all storage solutions were this stylish…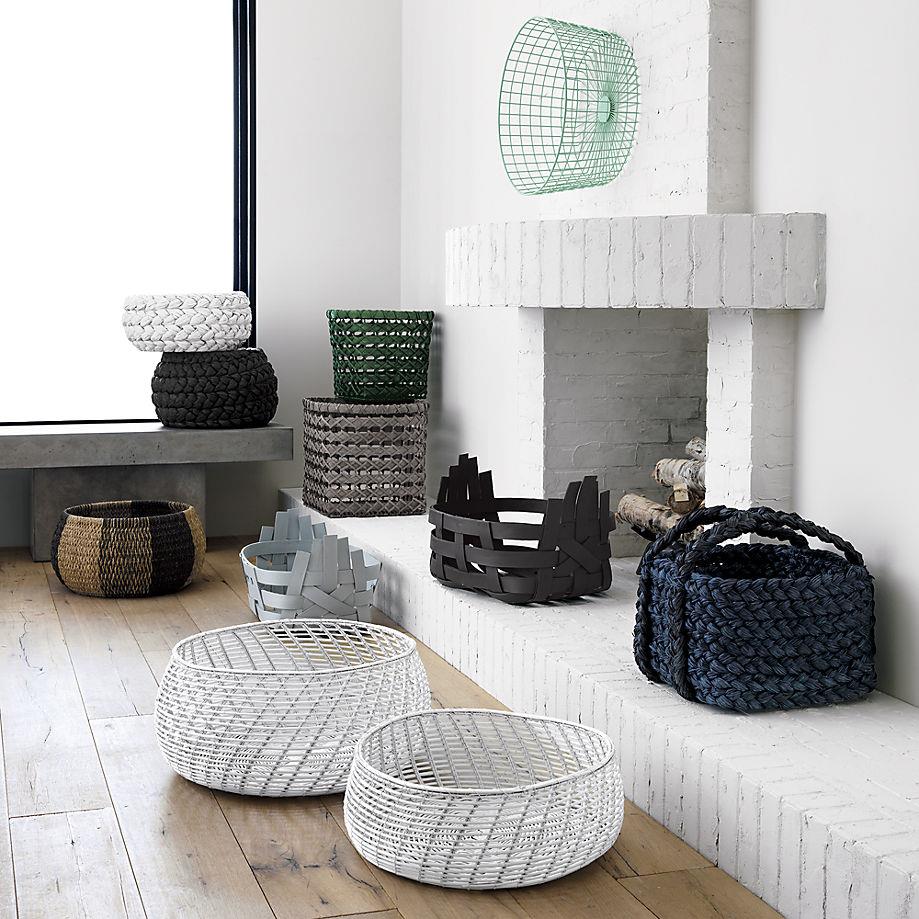 Go Geo
If you love geo design, we have good news for you: this clean-lined, vibrant style is tailor made for dorm rooms! Just look at this dorm common area designed by IKEA! Follow the link for product details.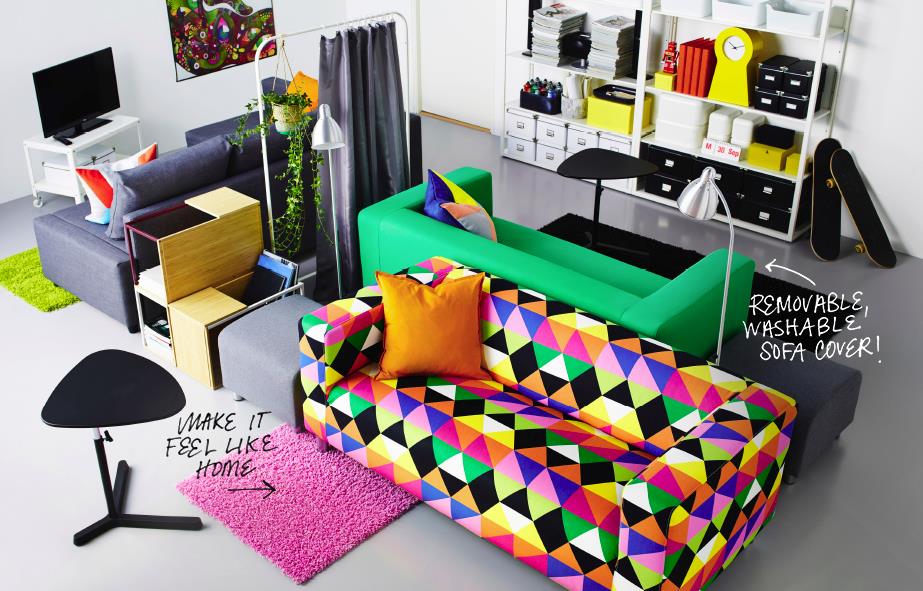 You can also take geo style in a soothing direction with soft colors, as shown by the Kelly Slater Organic Cloudbreak Duvet Cover + Sham from PBteen. To add to the breezy vibe, note that this bedding was "inspired by the fractured light of a sunset on the ocean" and exclusively designed with 11-time world surfing champ Kelly Slater. Need we say more?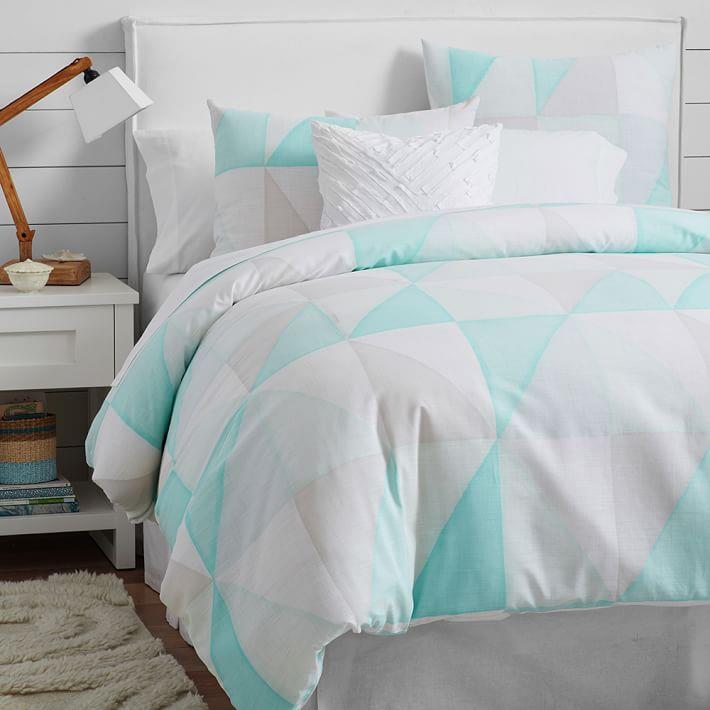 Add even more geo style with a bold rug, such as SILLERUP from IKEA (shown below). Made of synthetic fibers, this hardy rug is also stain resistant. Plus, the thick pile means it serves as a helpful sound dampener while adding softness to the floor.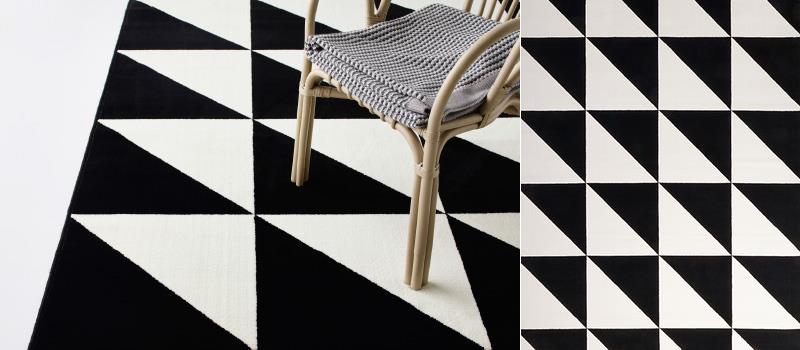 This Reinas Rug from CB2 is a great purchase when it comes to introducing color! Designed by Matthew Lew, the bold piece evokes the playful style of circus tent stripes. European wool is the material of choice: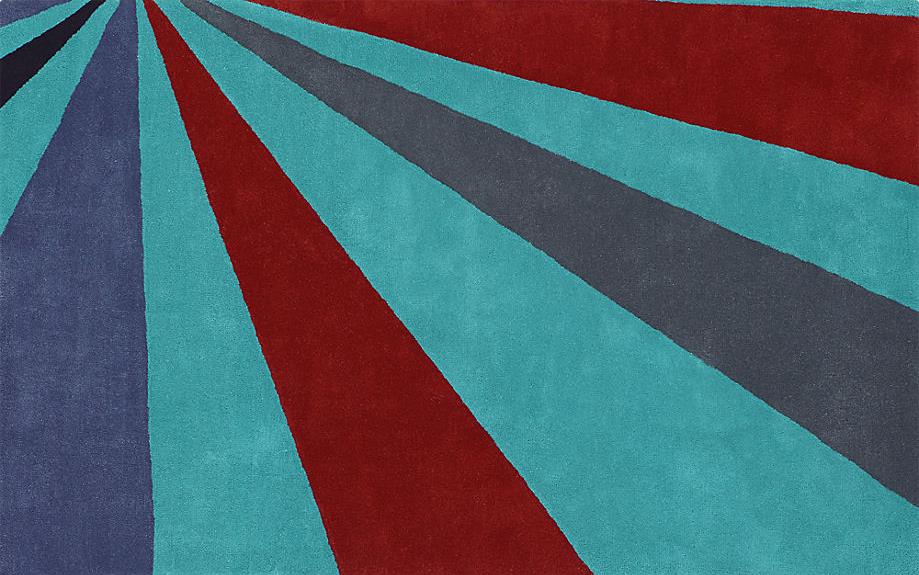 Bring geo style to your closet with this Triangle Accessory Holder from Urban Outfitters, a helpful solution for keeping scarves, belts and other accessories in check. Then again, with its eye-catching design, you just might want to use it to display photos out in the open rather than stash it behind closet doors!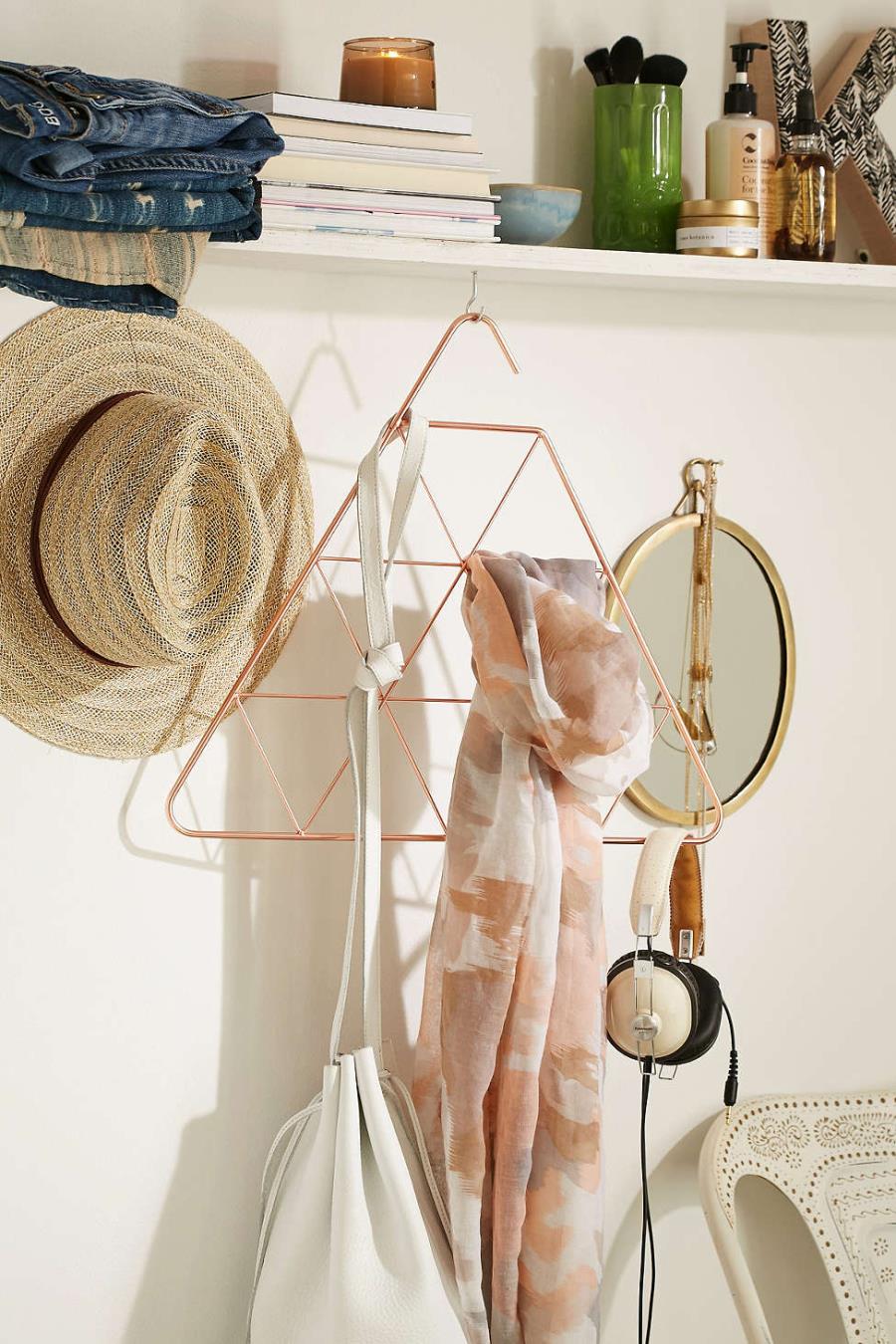 Three cheers for the power of cubes! These Lacquer Lid Boxes from CB2 are an enticing blend of wood and lacquer, and you can choose from peach or blue for the lid. In case you're wondering, in the photo below, these compact storage boxes are resting on wall-mounted storage shelves, also from CB2.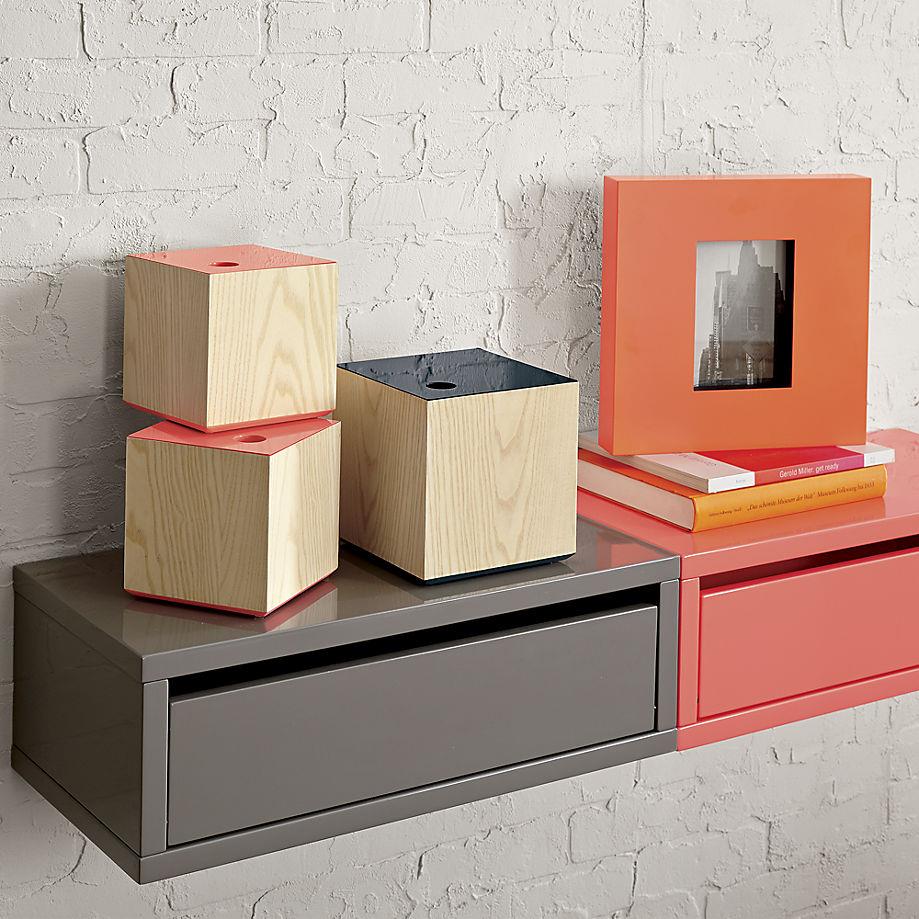 If you're a fan of mixed materials, make some room on your tabletop for Urban Outfitters' Magical Thinking Pyramid Mirror Box. Use it to hold jewelry, minerals or other treasures while punctuating your space with geo flair: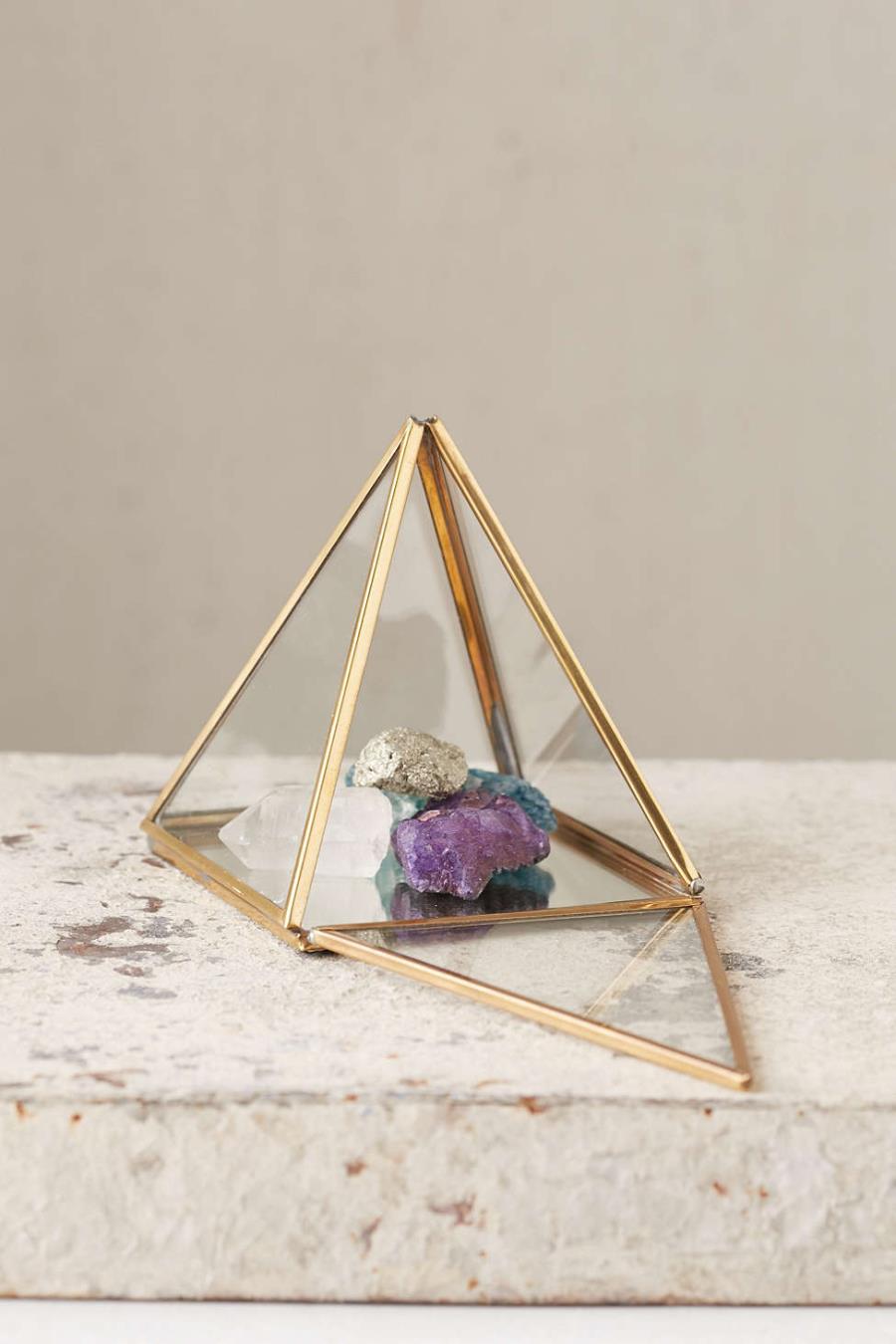 Go Practical
Last but not least, we highlight practical yet chic ways to make your dorm room as functional as it is stylish. Let's start with this study nook from IKEA, which is filled with affordable furniture and accessories that are sure to keep you organized: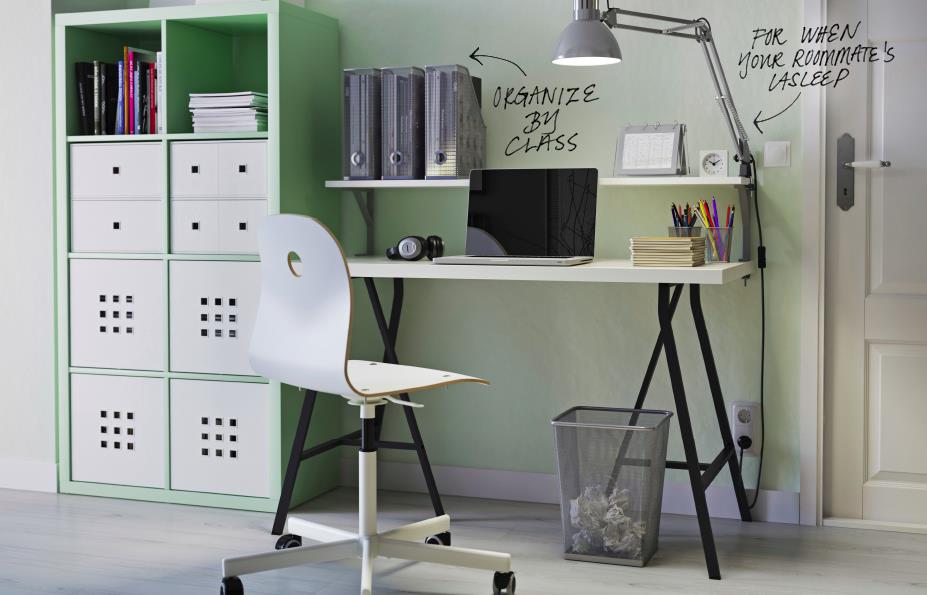 Don't underestimate the power of a great desk. Keeping it light, airy and minimalist is an effective strategy for a space-challenged dorm room. This Metal Tubing Desk from Urban Outfitters combines metal and MDF in a retro-modern design: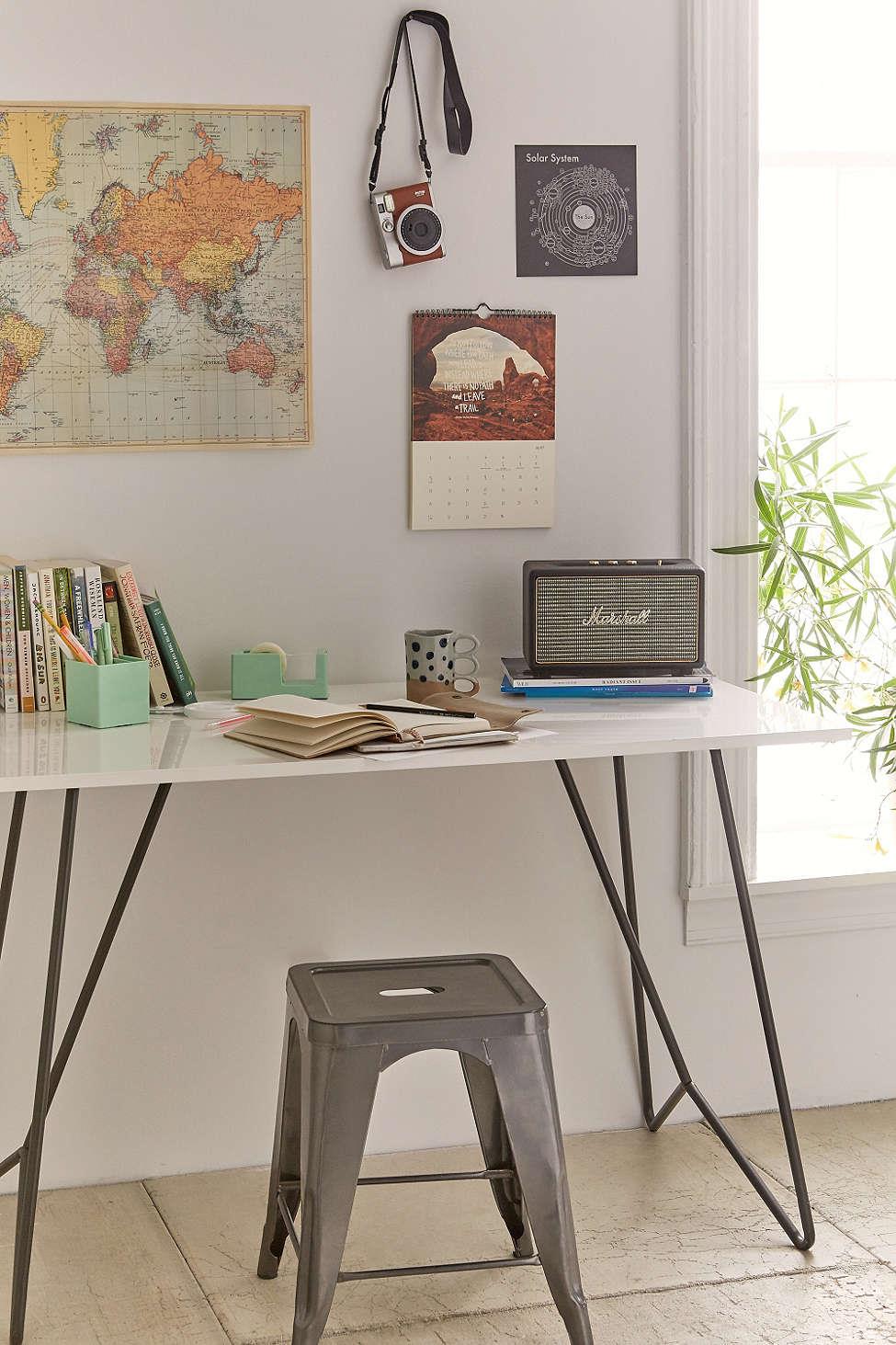 Every desk needs a good lamp. These Kennedy Task Lamps from PBteen feature adjustable arms so you can control the angle of the light. An antique brass finish is striking, especially when juxtaposed with a crisp color such as white or turquoise!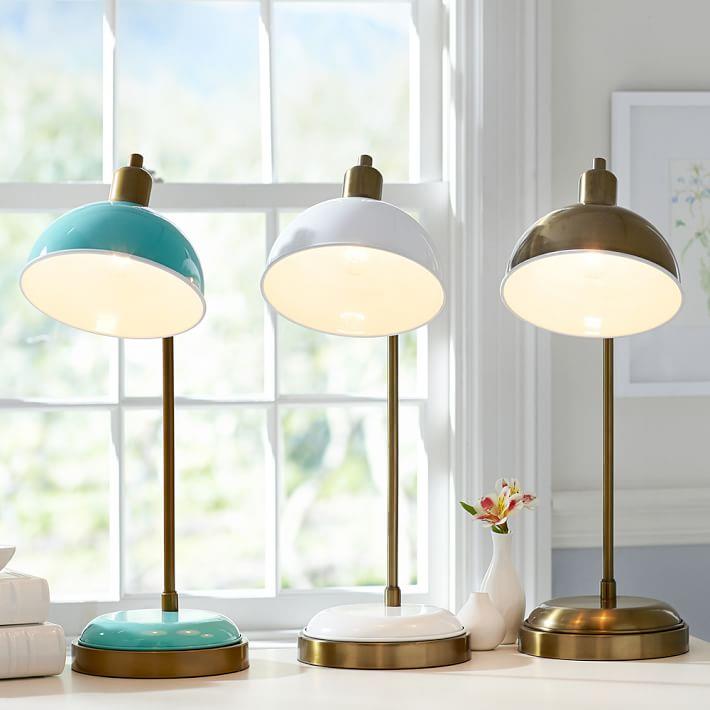 Not all dorm rooms have adequate closet space! Standing wardrobes were once the way to go, but now keeping things out in the open is the preferred choice for design lovers. Not to mention, clothing racks on display force you to be selective with your pieces and encourage the curation of a capsule wardrobe. Say hello to the Standing Clothing Rack from Urban Outfitters: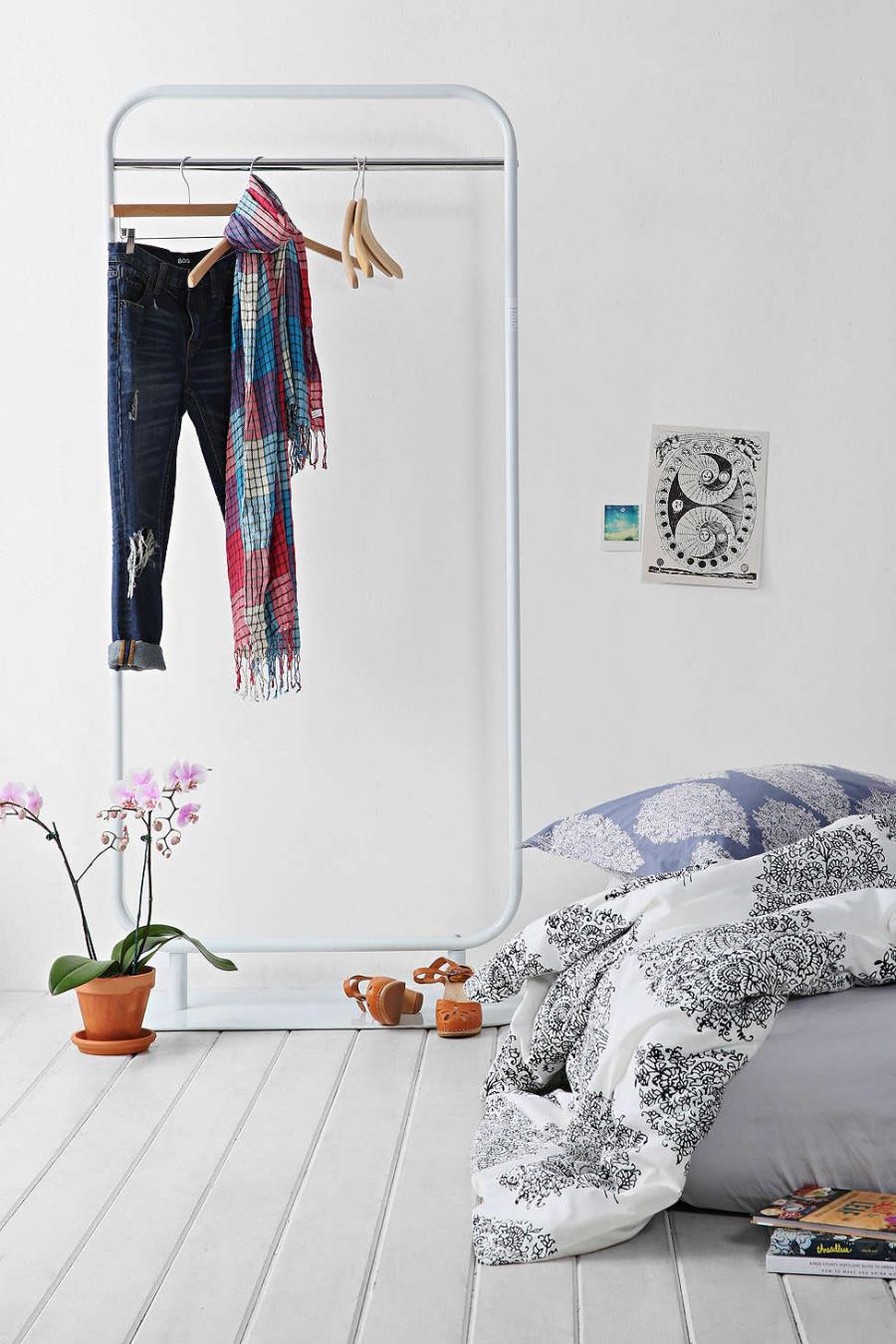 Last but not least, college dorm and apartment life often involves a shared bathroom. Keep your powder room tidy with a range of handy accessories from IKEA. Items such as a shelving unit and a shower basket with suction cups go a long way in creating a functional powder room: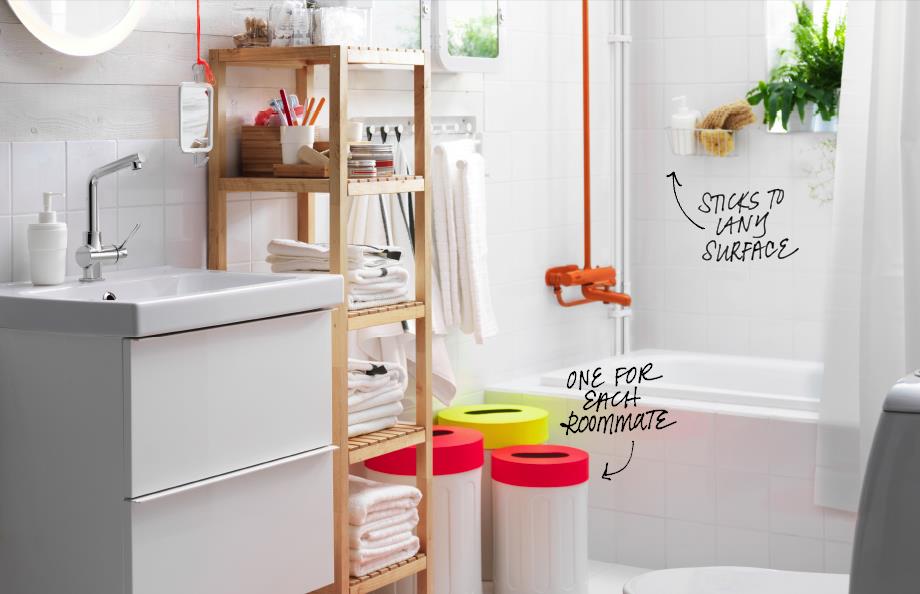 Are you planning the design of your dorm room for fall? Tell us about your favorite finds by leaving a comment below…