Looking to add a touch of Scandinavian beauty to your interior this summer? If you've been planning to go down this route forever but have been putting it off, 2015 is the perfect time to invite some Scandinavian goodness into your home. Scandinavian style has become incredibly popular on the other side of the Atlantic as well, and while it first found its feet in the chic and fashionable New York apartments, it is now expanding its footprint well beyond the city. So put away those garish colors and unnecessary frills this summer and delve into some minimal Nordic beauty!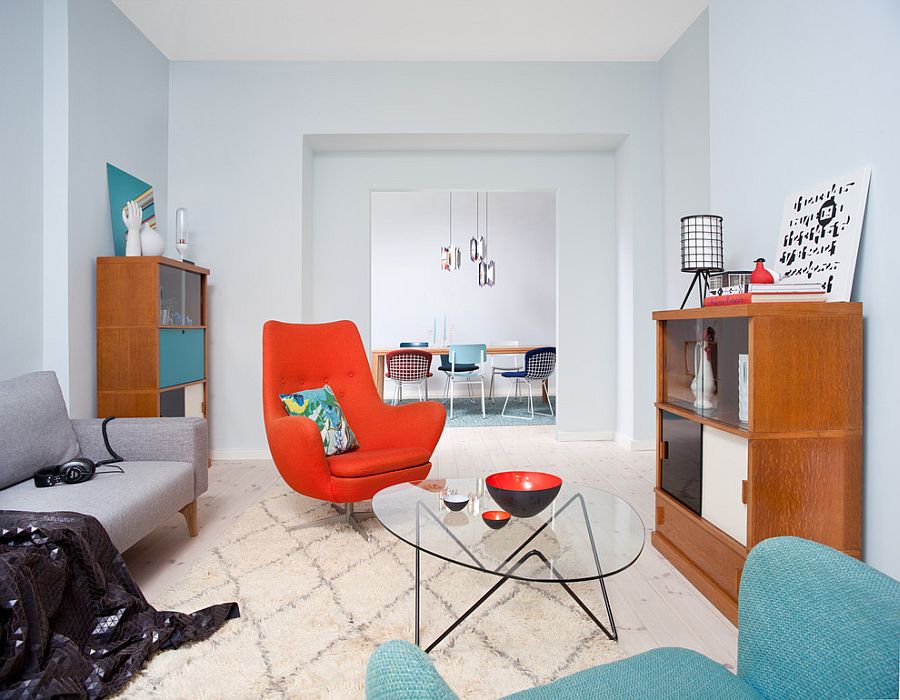 While almost every design aficionado understands the basics of Scandinavian style and the unique look that it presents, we shift our focus today towards three hot trends that are currently making a big splash in these relaxed and engaging interiors. Combining simplicity, functionality and aesthetics with color and a hint of sparkle, these subtle touches end up making a big visual impact.
Color It Blue!
Think of Scandinavian design and the colors that first come to mind are white and black, in that particular order. But adopting a Nordic-inspired style does not really mean you need to completely do away with color. In fact, carefully placed pops of color or even soothing backdrops that use color in a restrained fashion are a wonderful way of enlivening the Scandinavian bedroom or living room. And while yellow was previously that color of choice, the focus seems to have shifted back towards classy blue this season. That's right, get ready to usher in your favorite blues!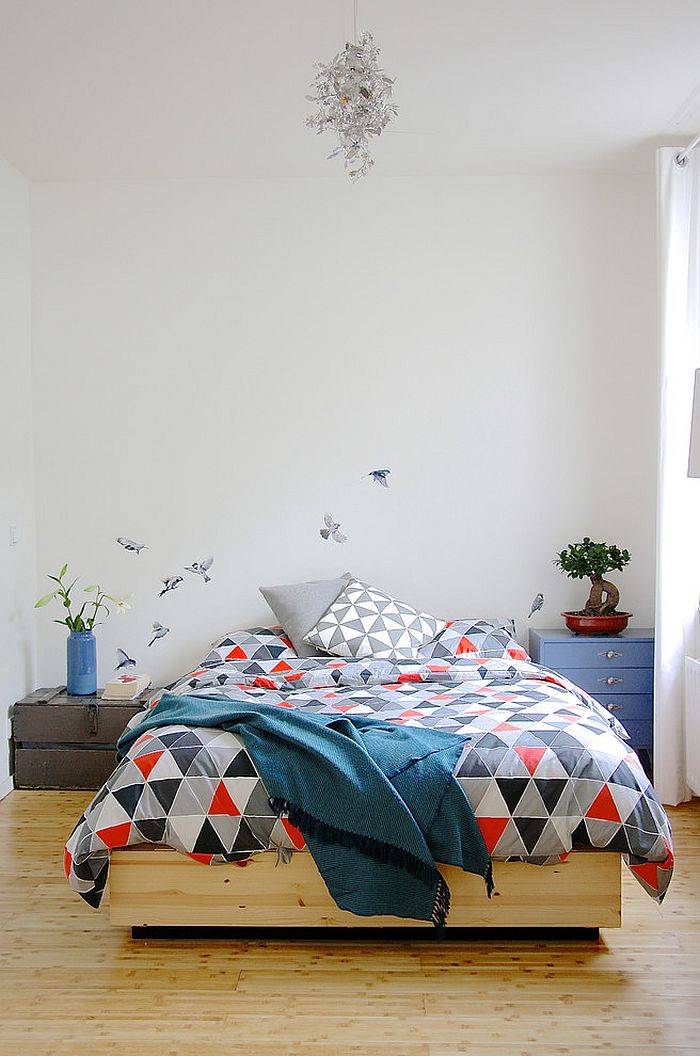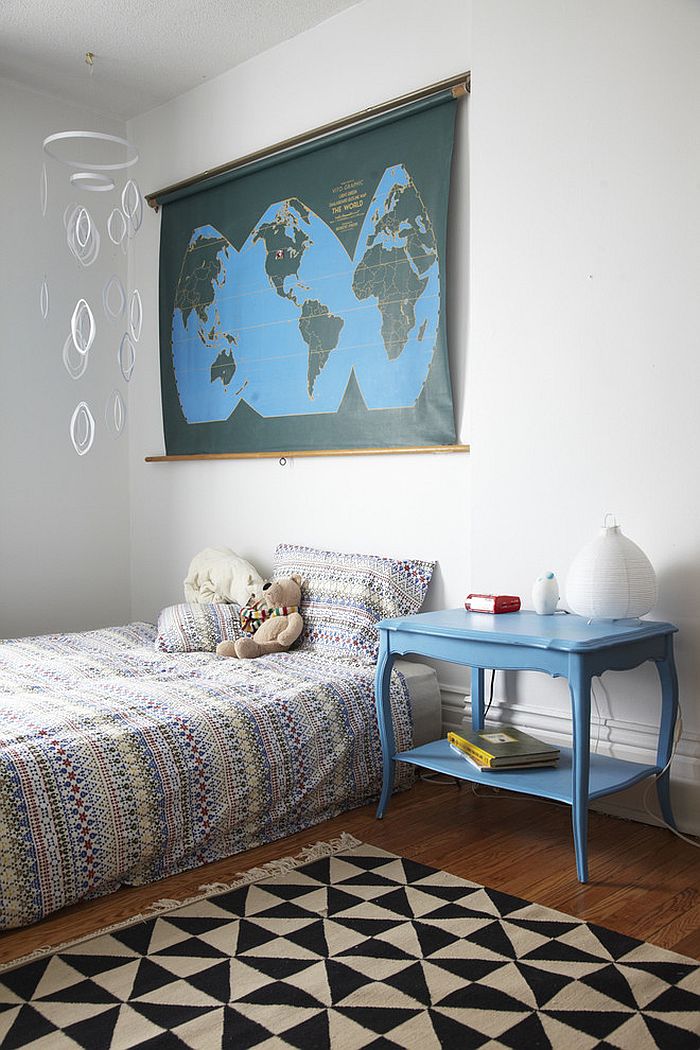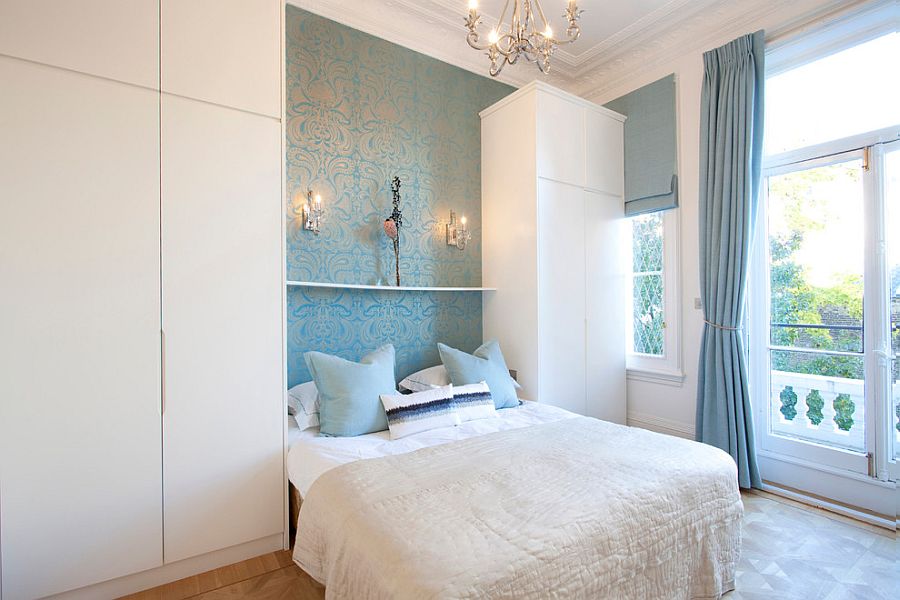 But adding color to a room with Scandinavian style is all about moderation, careful planning and creating a curated look that ensures the color does not take over. If you are using a bright shade of blue like navy, aqua or robin's egg, then small accent additions or a lone, lovely couch in this bright shade are the way to go. Lighter shades of blue such as azure or sky blue can be used to create a feature wall that seems to melt away into the white backdrop. Another summer decorating favorite is pastel blue, and this is a shade that complements Scandinavian style delightfully, without ever threatening to disturb the overall aura of the room.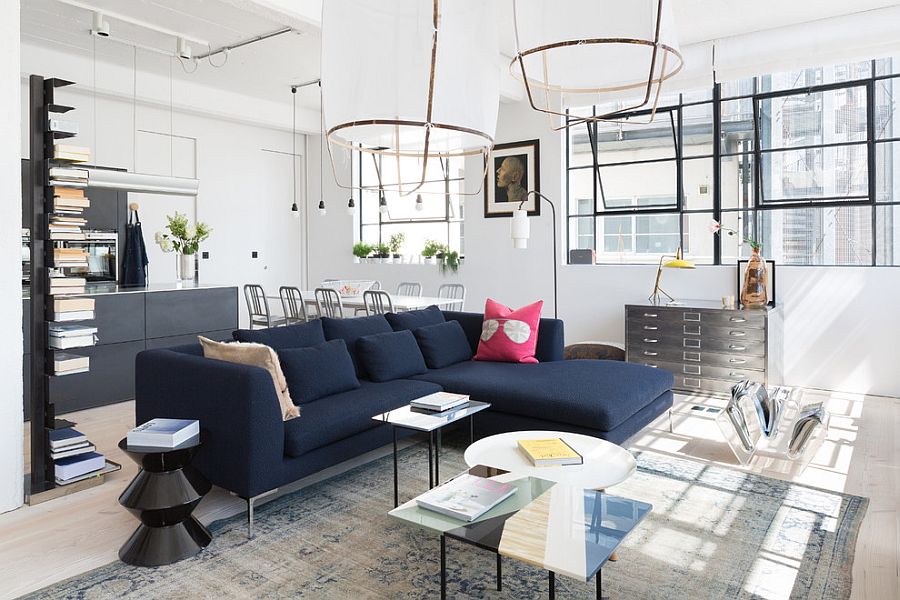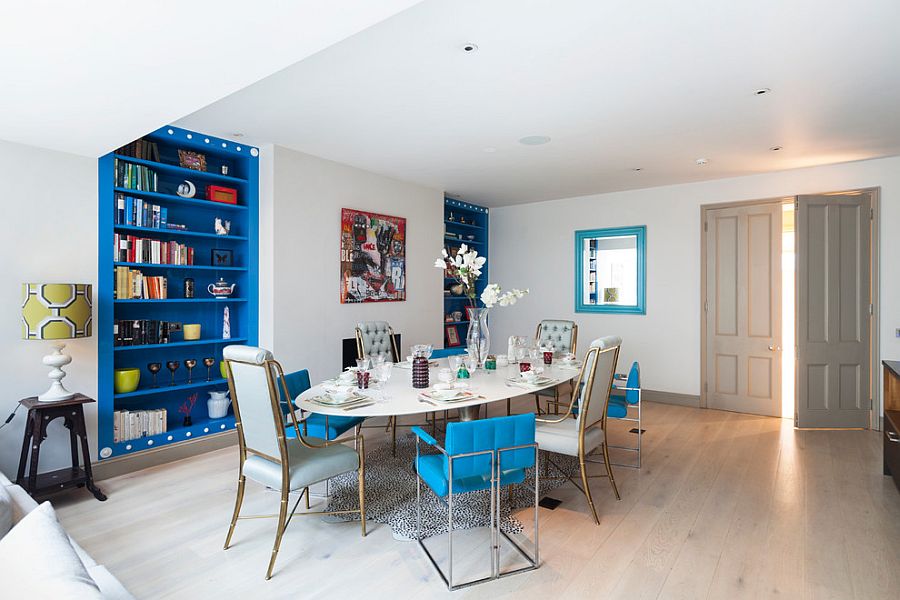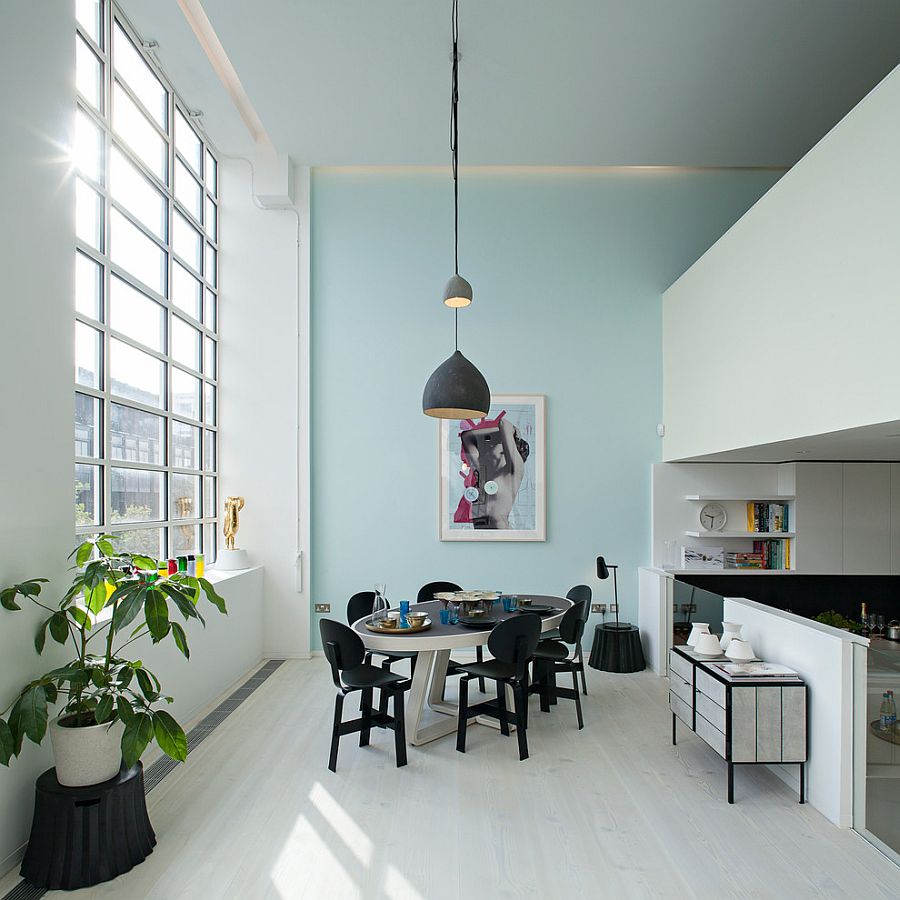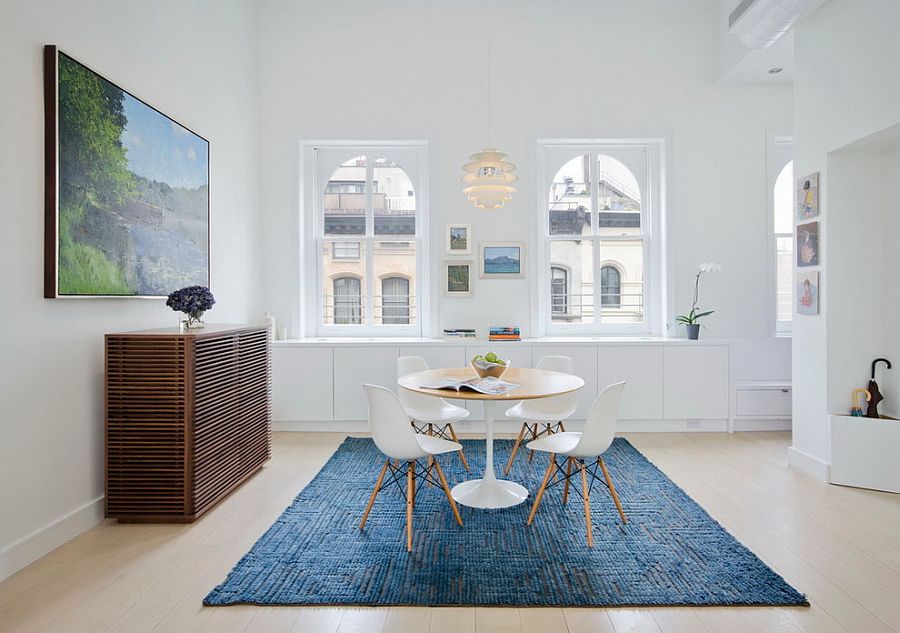 Iconic Paper Lanterns
Paper lanterns have obviously been around for centuries, and bringing them into the Scandinavian setting seems like the perfect way to blend Nordic simplicity with oriental minimalism! If you are looking for paper lanterns or lighting fixtures inspired by them, then you will not have too much trouble finding some stunning, timeless masterpieces that will serve you well even after you have gotten over your Scandinavian design phase! Iconic pieces such as the Isamu Noguchi light sculptures and of course the more popular George Nelson pendant lights are great choices. There are also many other cheaper options for those less willing to splurge on a giant, whimsical paper lantern.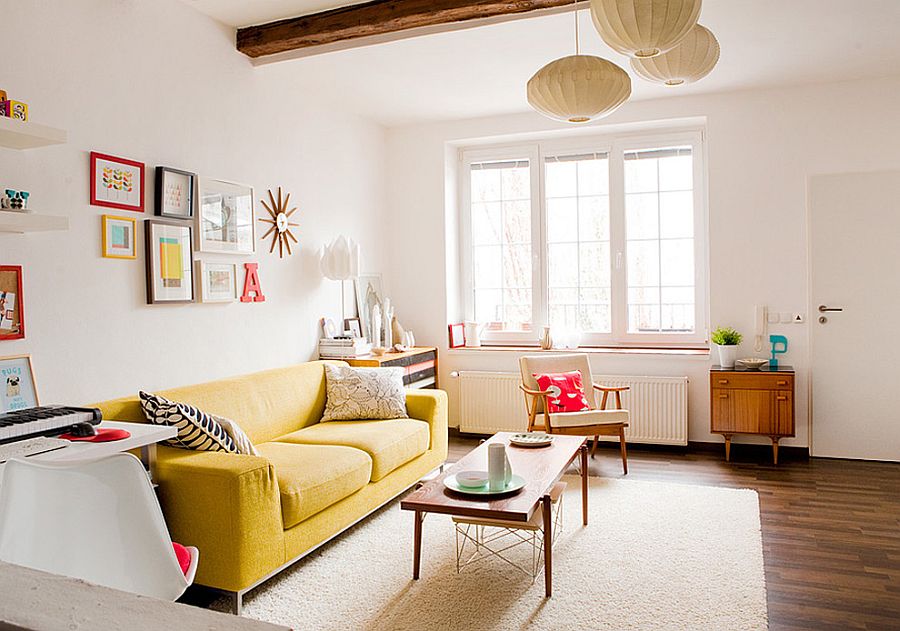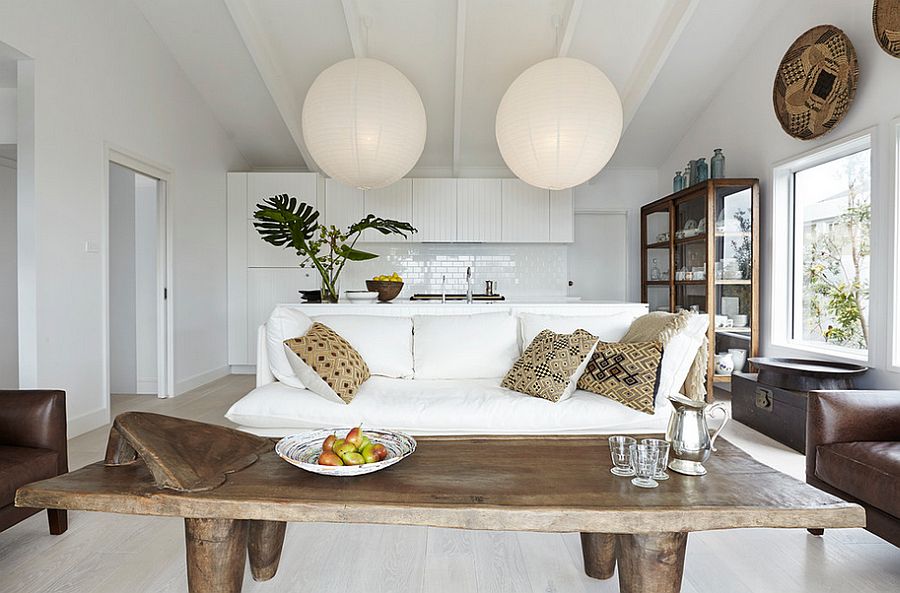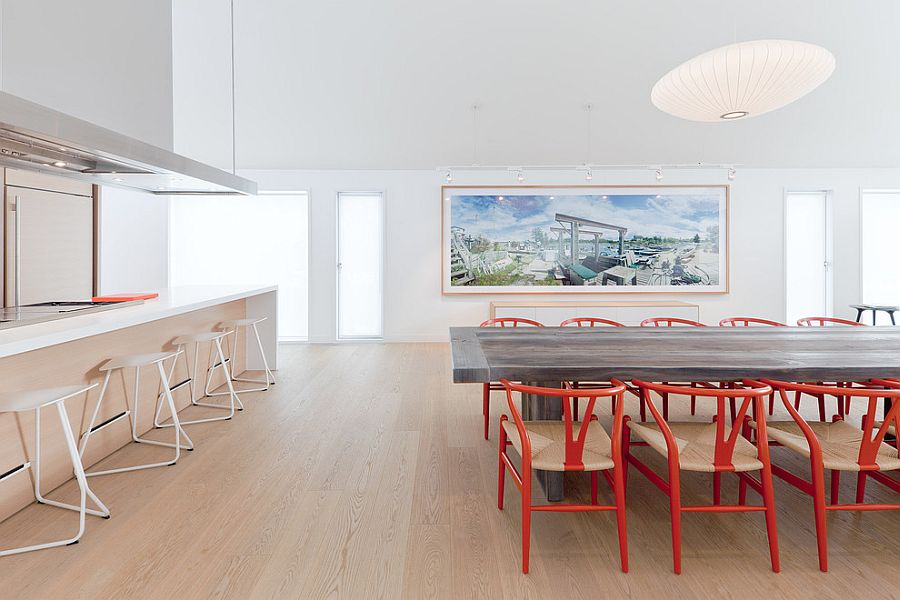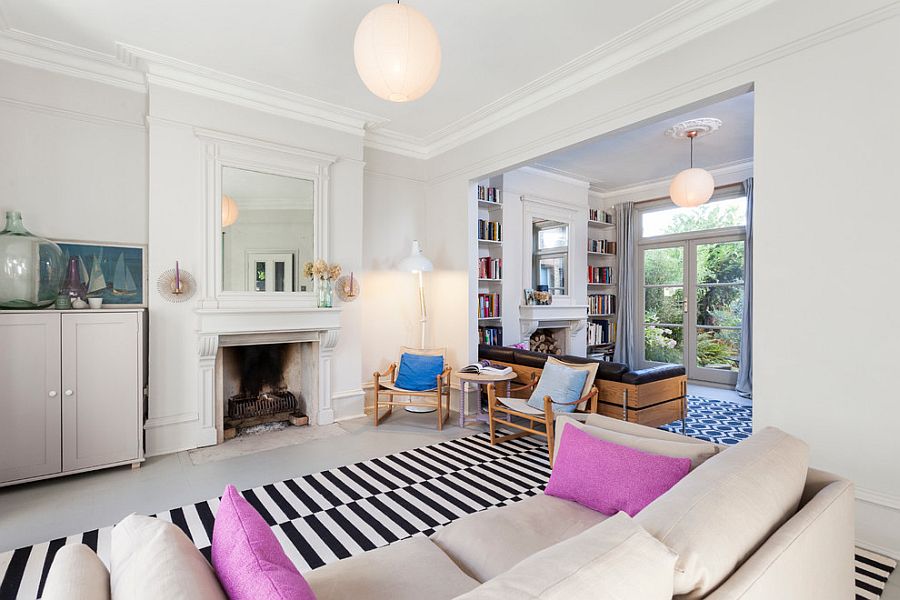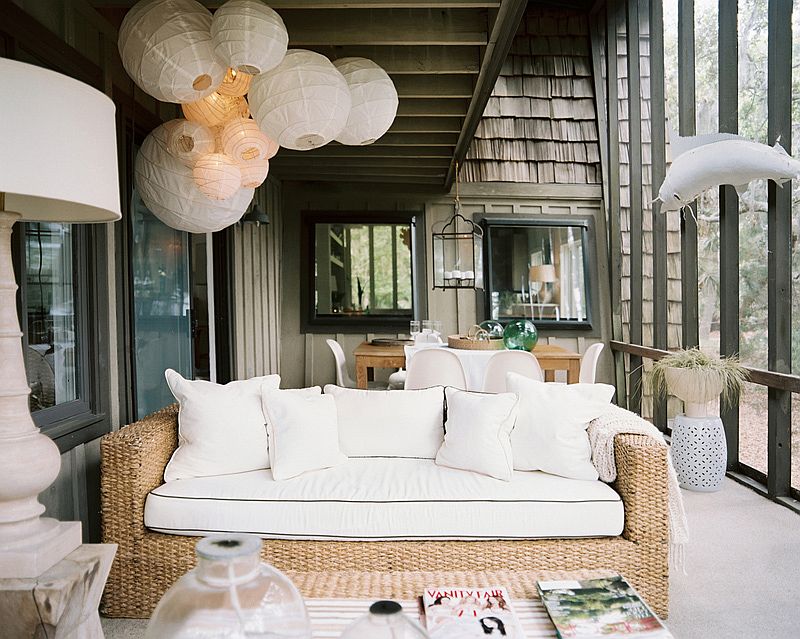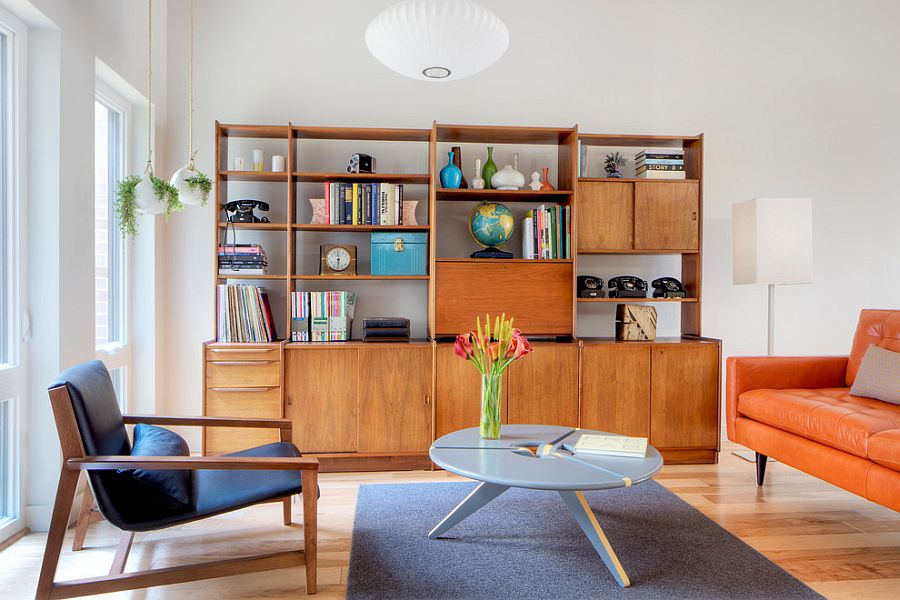 Bold, Metallic Lighting
Irrespective of style and theme, here is one trend that seems to be topping the trends charts all across the globe – bright, copper pendants. We are not sure if it is the glorious revival of industrial style or the creative genius of designers such as Tom Dixon or a combination of both that led to this new-found passion for all things copper! But a glittering pendant light with metallic beauty makes an even bolder visual statement, thanks to the picture-perfect white backdrop that Scandinavian style offers. Do not limit yourself only to globe pendants and copper. Explore other metallic finishes. If all else fails, black is another classy, contemporary option!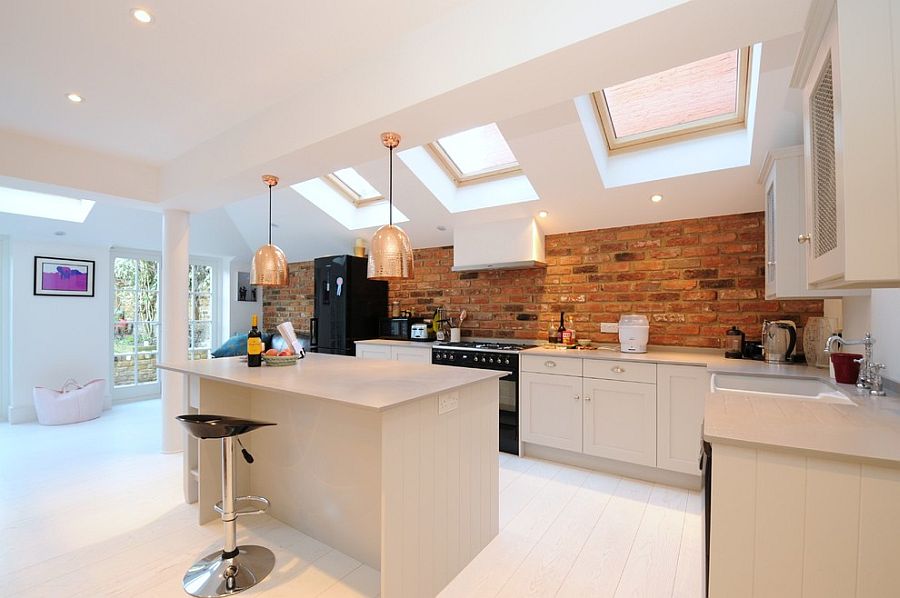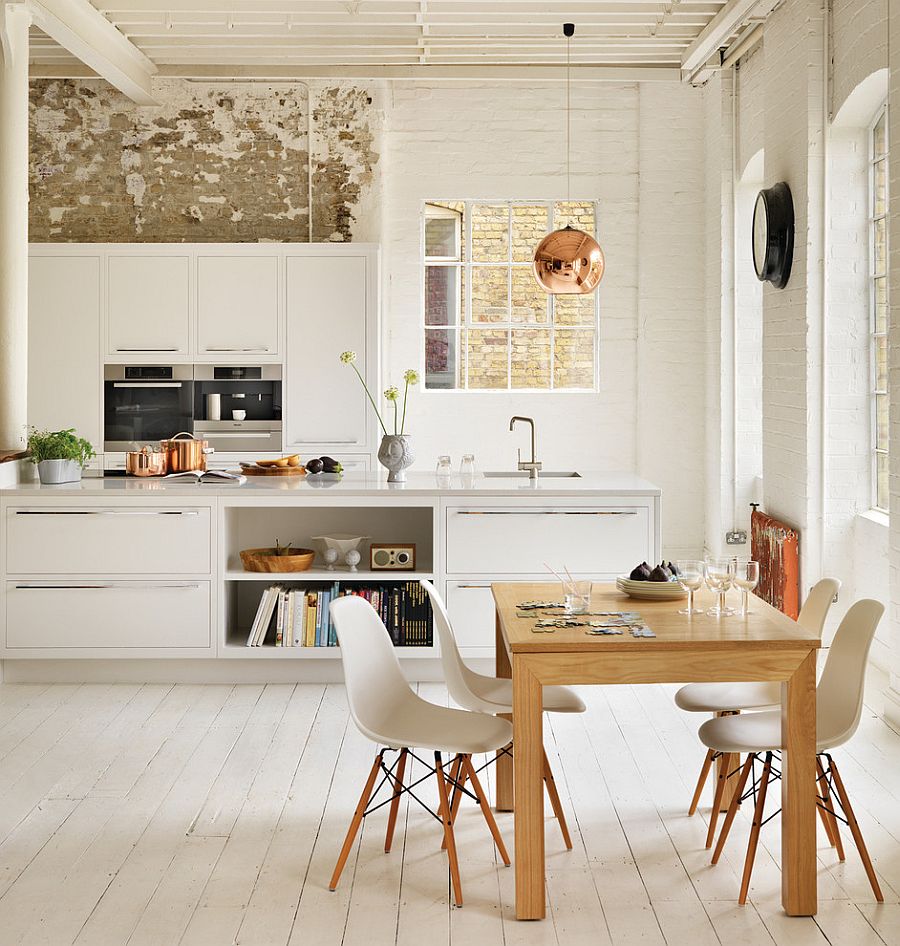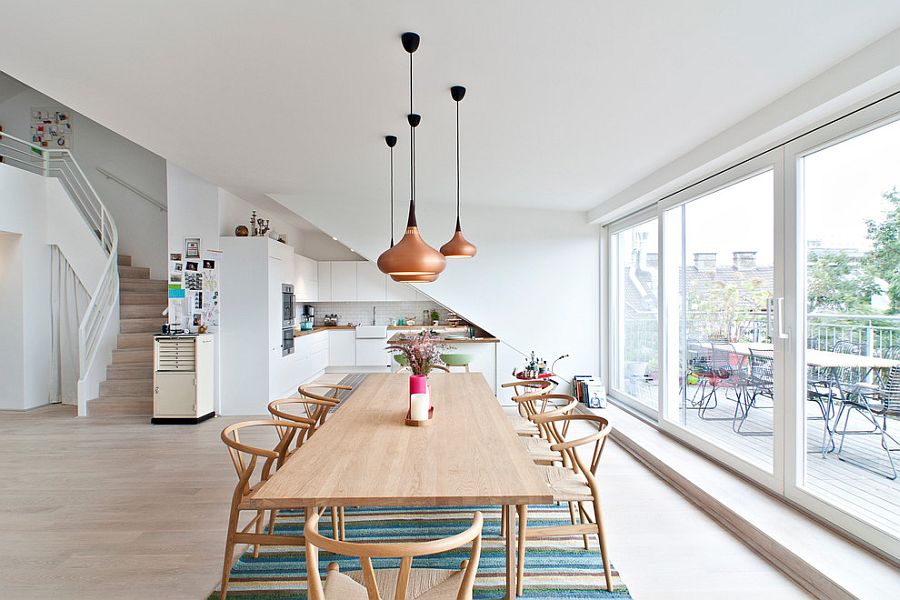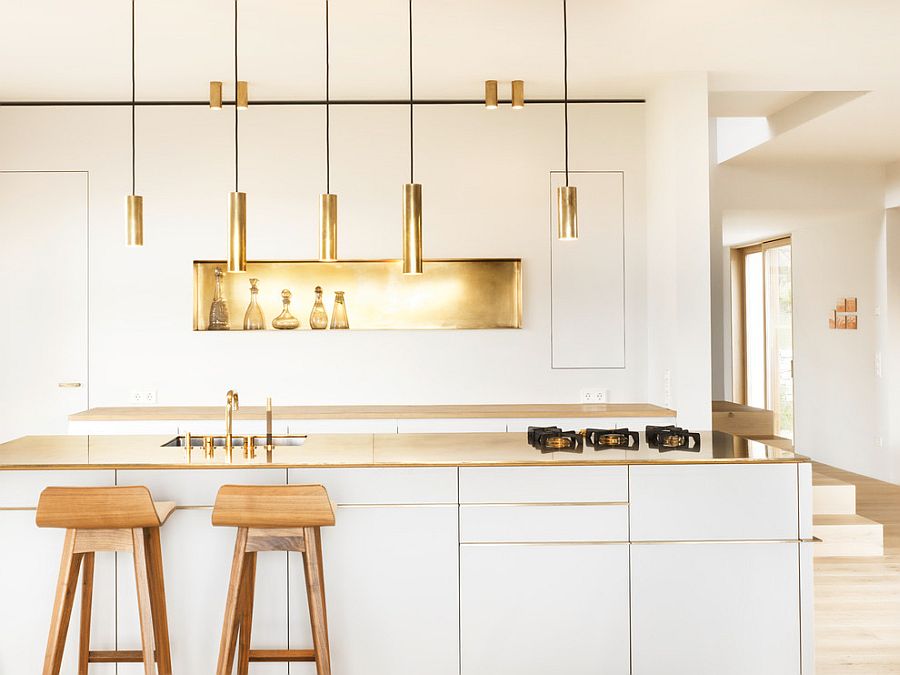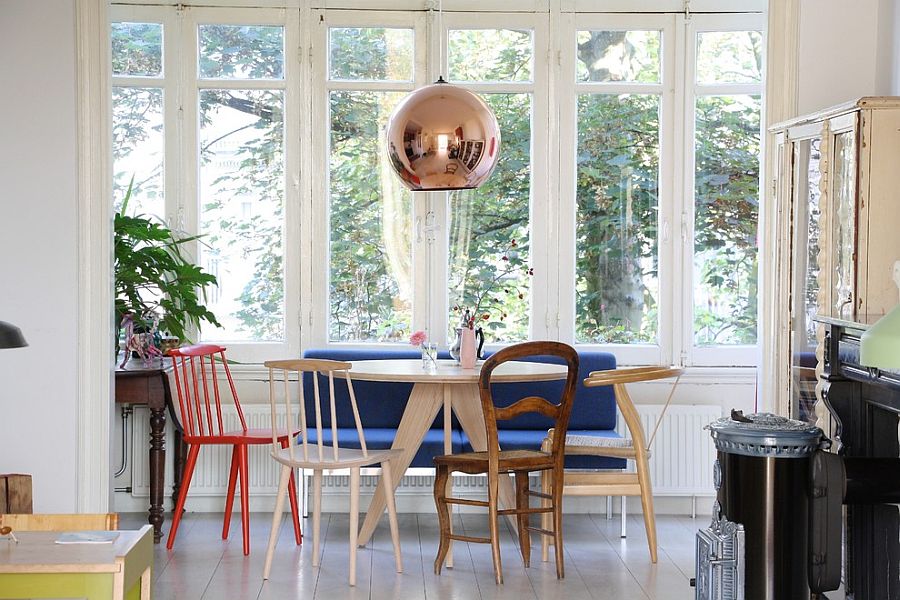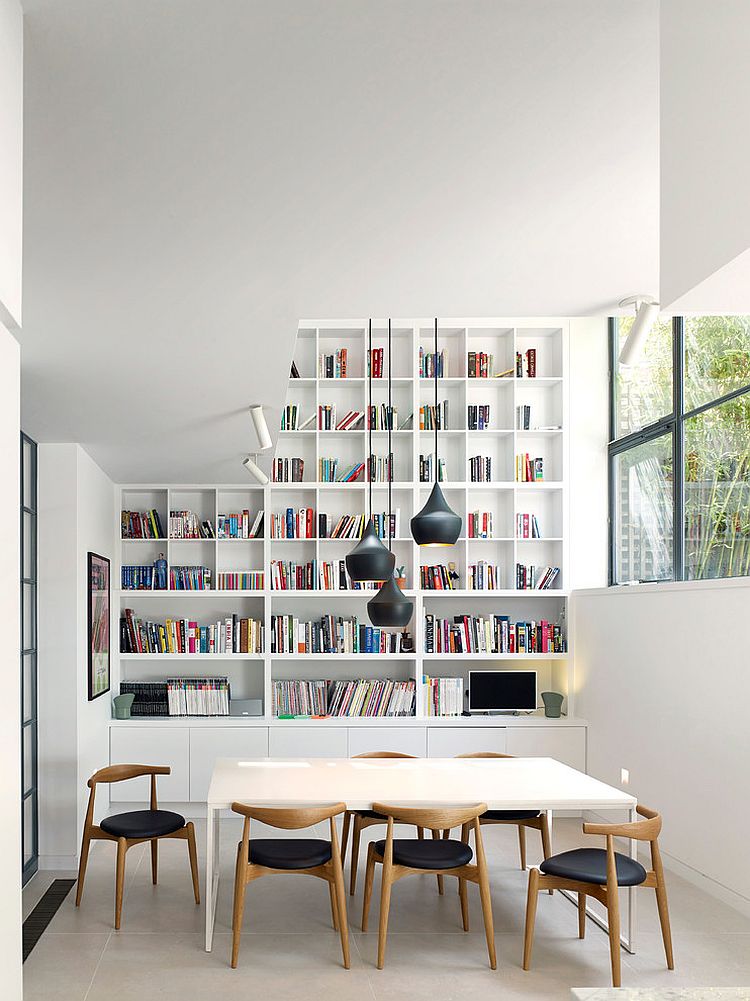 Liked the story? Share it with friends.