When you think of decorating a new room, going in for a renovation or trying to give your home a quick, seasonal makeover, one of the first things that comes to mind is 'color'. The color of the room is often what defines the ambiance of the space and accentuates the theme and style of your choice. When it comes to modern nursery design, the choosing the right color is even more important. While many homeowners love to turn the nursery into a 'color fest', there are plenty of ways in which you can create a stunning nursery with more restrained shades like gray.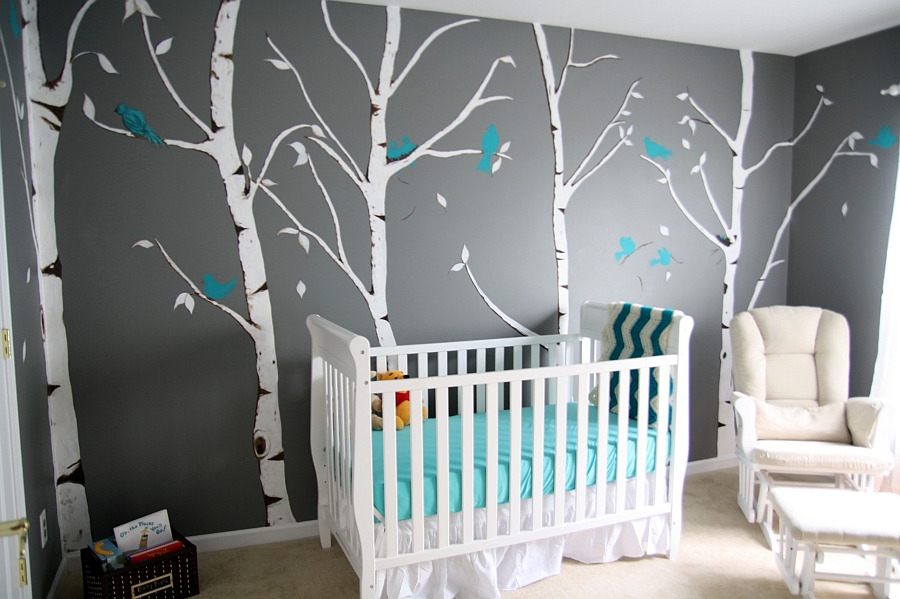 Gray nursery rooms exude a sense of sophistication, elegance, serenity and style that is simply unmatched. With its amazing array of shades that range from the warm and cozy to the cool and cheerful, you have plenty to choose from indeed. Here are 21 fabulous inspirations to get you started on the right path!
Creative Use of Color
The versatility of gray is that it can be used as a beautiful neutral shade or as a color that defines the room and infuses it with liveliness. While some parents might prefer to know the gender of their child well in advance, gray is a great choice for those who prefer to wait or want a gender-neutral nursery for their twins! You can still make the most of the preparations for the gorgeous nursery by using a fabulous gray backdrop along with some chic prints and patterns. Adding an additional color depending on the gender of the child is then made pretty easy. Instead of painting the walls pink, blue, red or orange, just usher in these lovely colors using decor and accessories.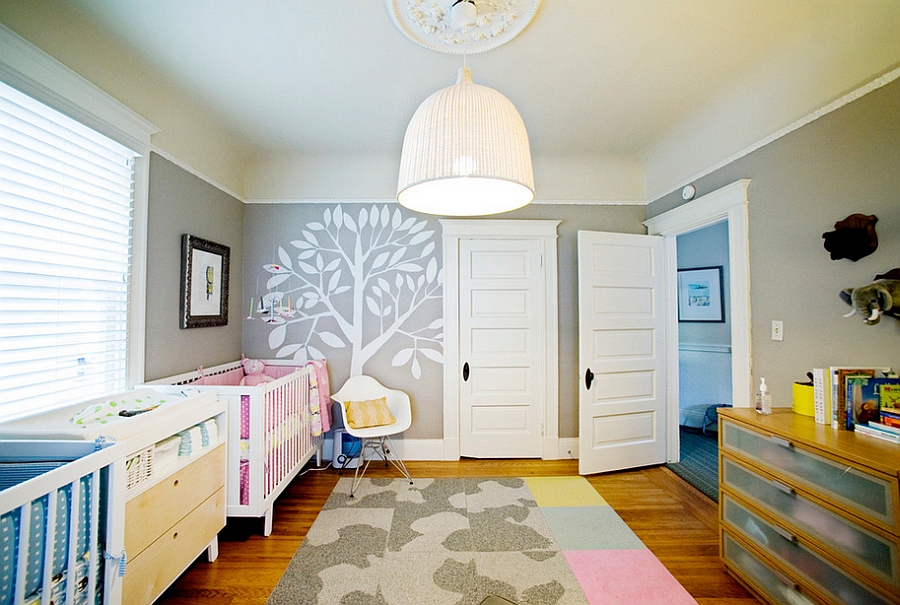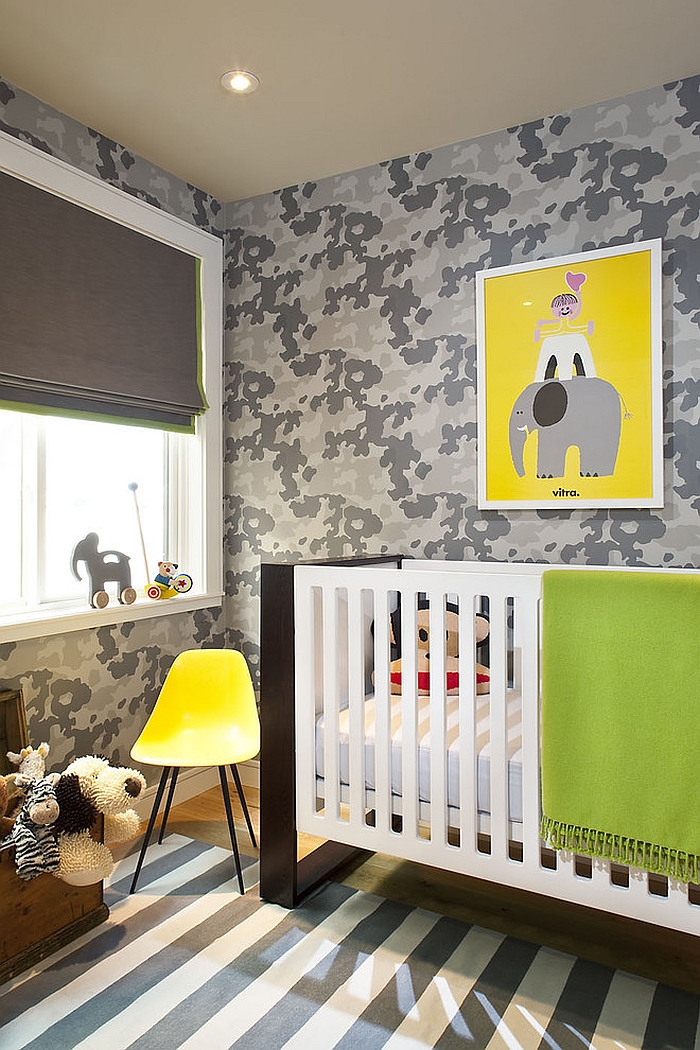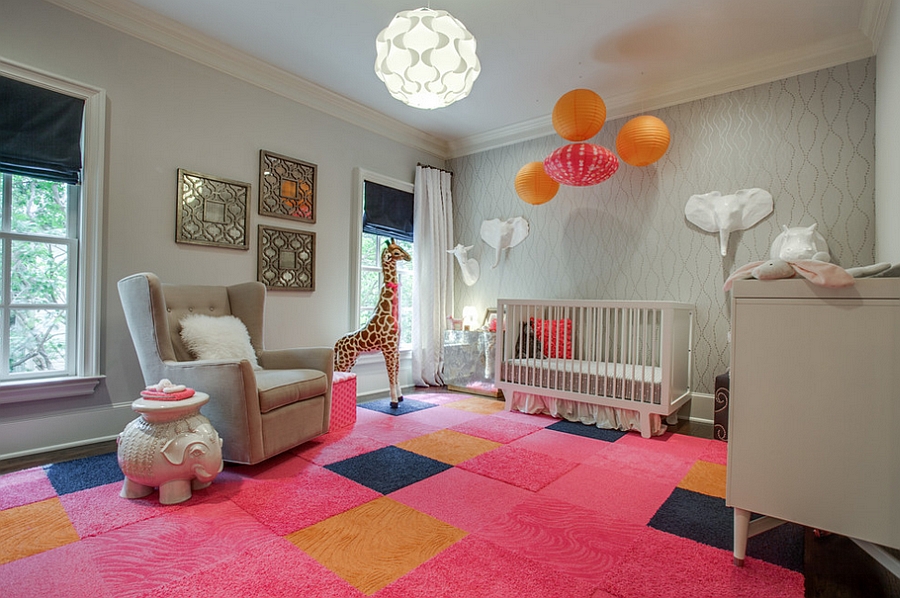 Gray has a visually cozy, calming effect on your little one and turns the nursery into a tranquil place. It also allows you to move away from white as a background shade and gives the room a more exciting, trendy appeal. Most bright colors look simply stunning when paired with gray in an elegant fashion, making it an even more alluring choice indeed. The best part is that you can swap out these accent additions to alter the color scheme of the room at a later time with ease.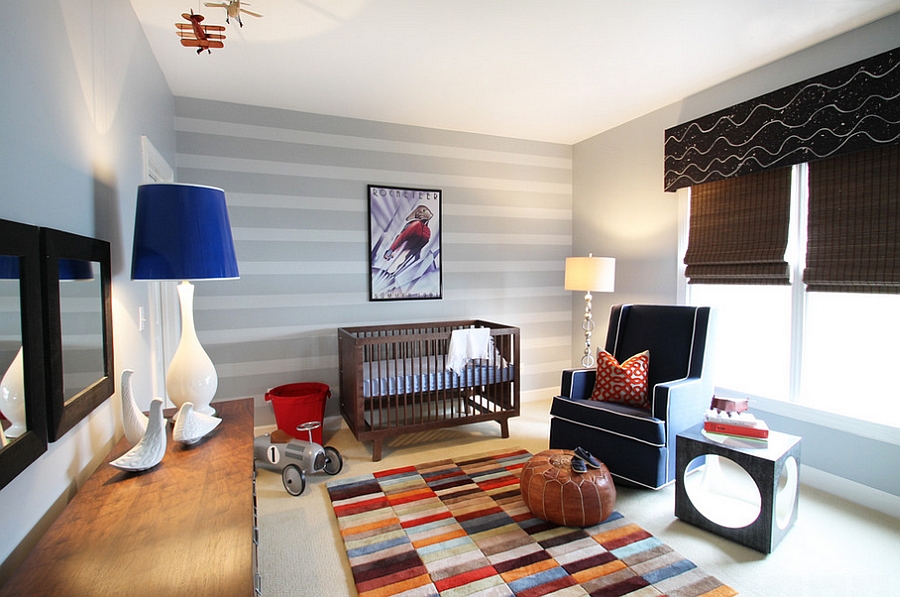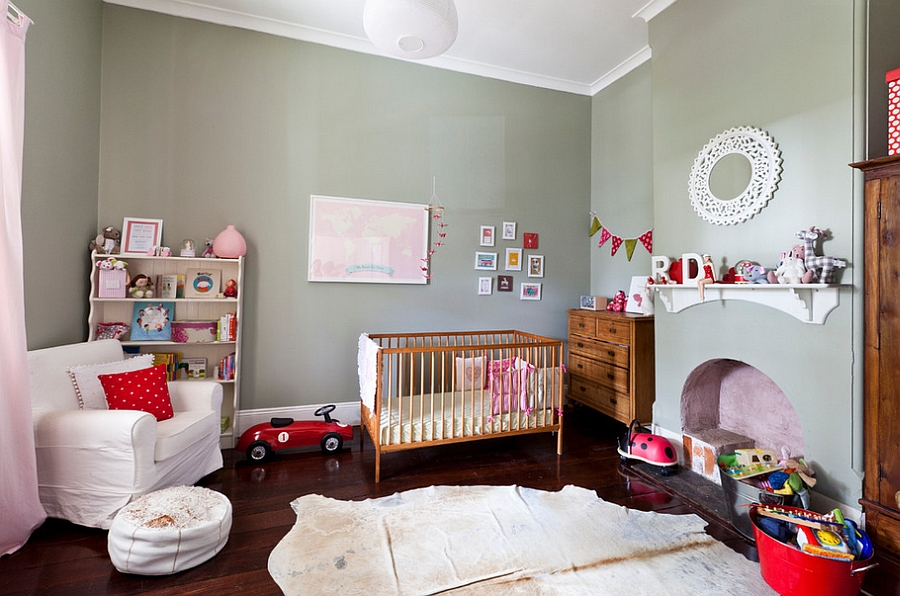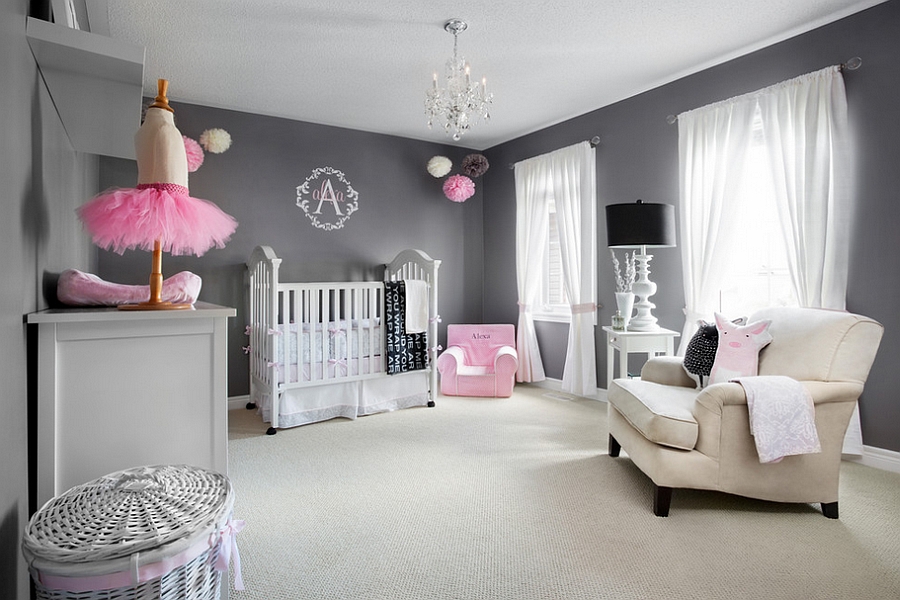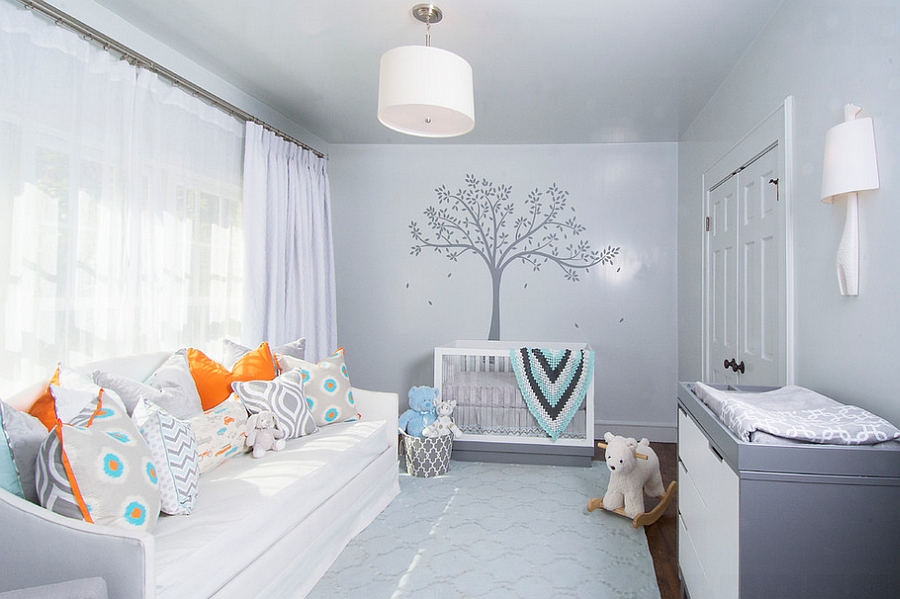 Walls that Come Alive
Instead of just relying on bright colors to create a vibrant nursery, turn toward complex patterns and geometric decor additions to create a truly captivating nursery. The presence of different patterns, textures and shapes also helps make the nursery environment far more stimulating for the tiny tot. Infuse the room with cool chevron pattern decor or spell out the name of your baby in bright neon to create brilliant focal points even while using grey in an extensive manner. Stars, stripes, wall stencils and wallpaper can all be used to elevate the appeal of nurseries clad in gray.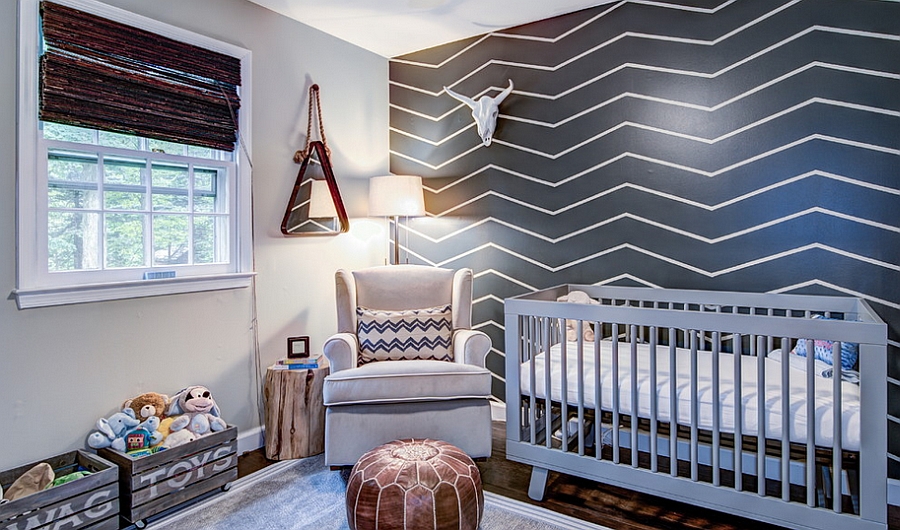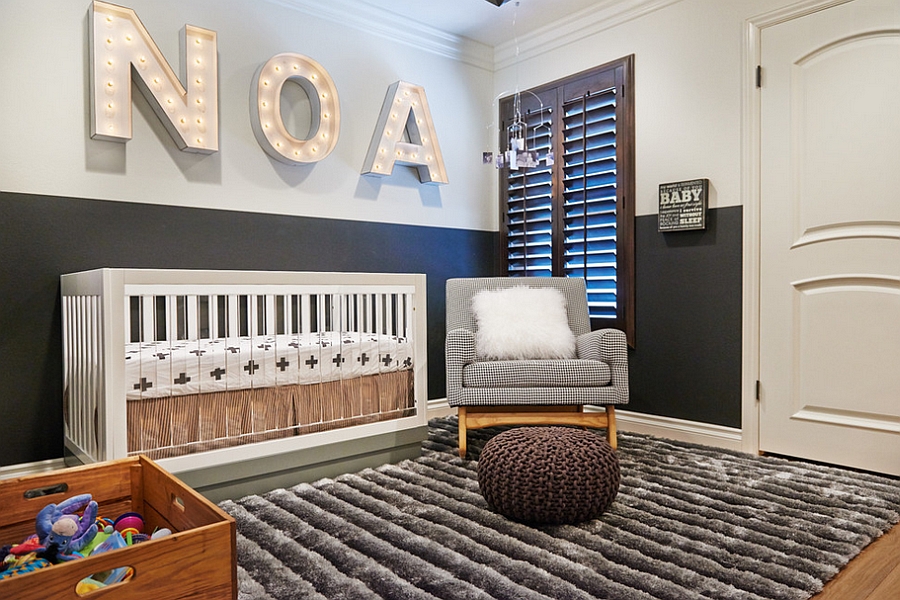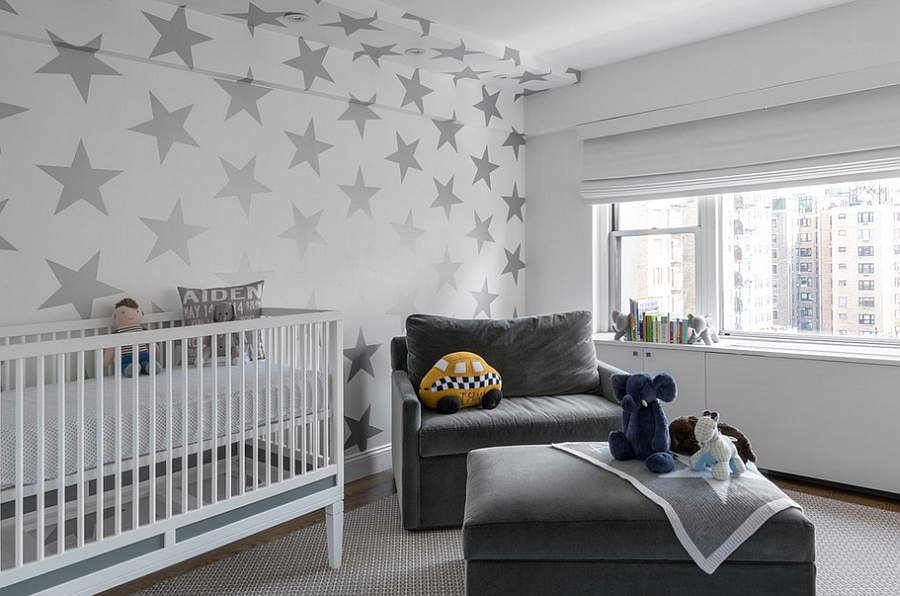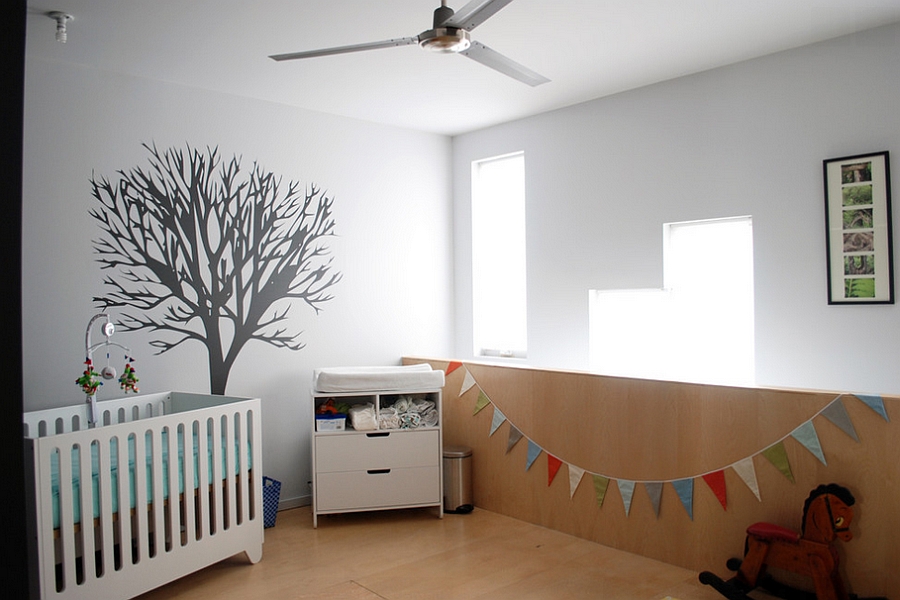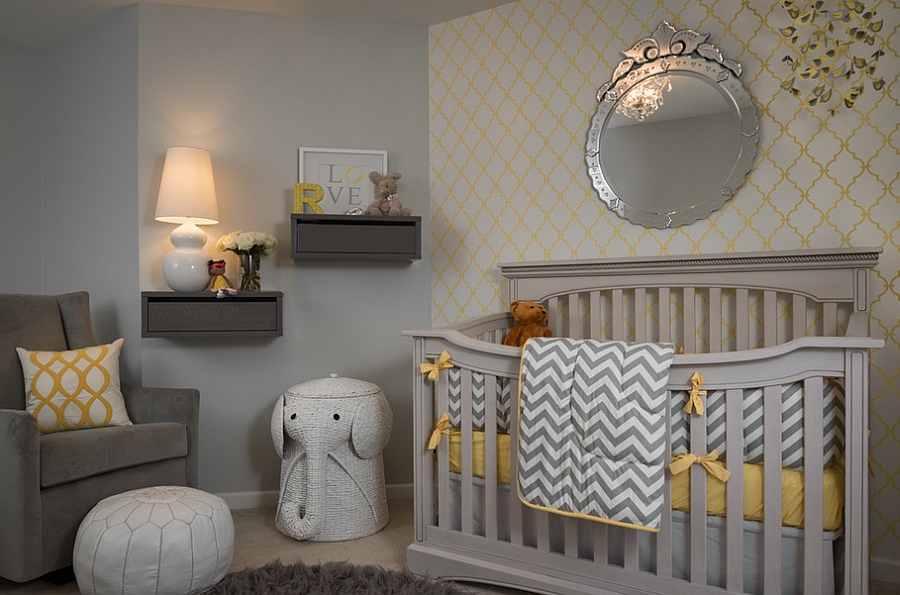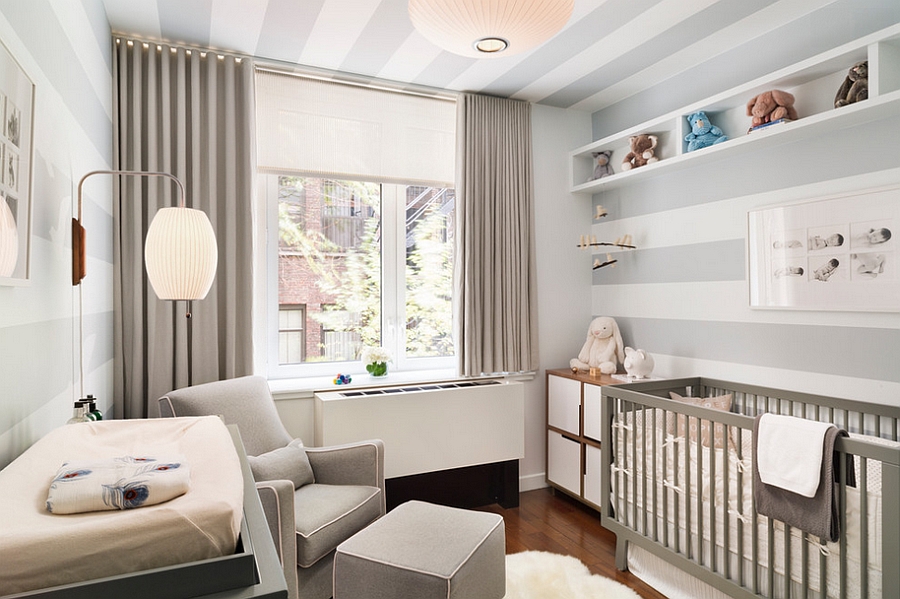 Get Smart with Space!
When creating a beautiful, modern nursery, one of the biggest constraints one comes across is space. Using a gray backdrop gives the nursery a more spacious and airy appeal while ensuring that there is no visual fragmentation. Yet, it replaces the boring monopoly of white and gives the room a posh, refined ambiance. Combining gray with pops of yellow or turquoise is a great idea, as it adds much needed cheerfulness to the small nursery without actually flooding it with unnecessary color. By keeping the decor simple and the floor plan smart, one can make the most of the small nursery while giving it a glamorous look.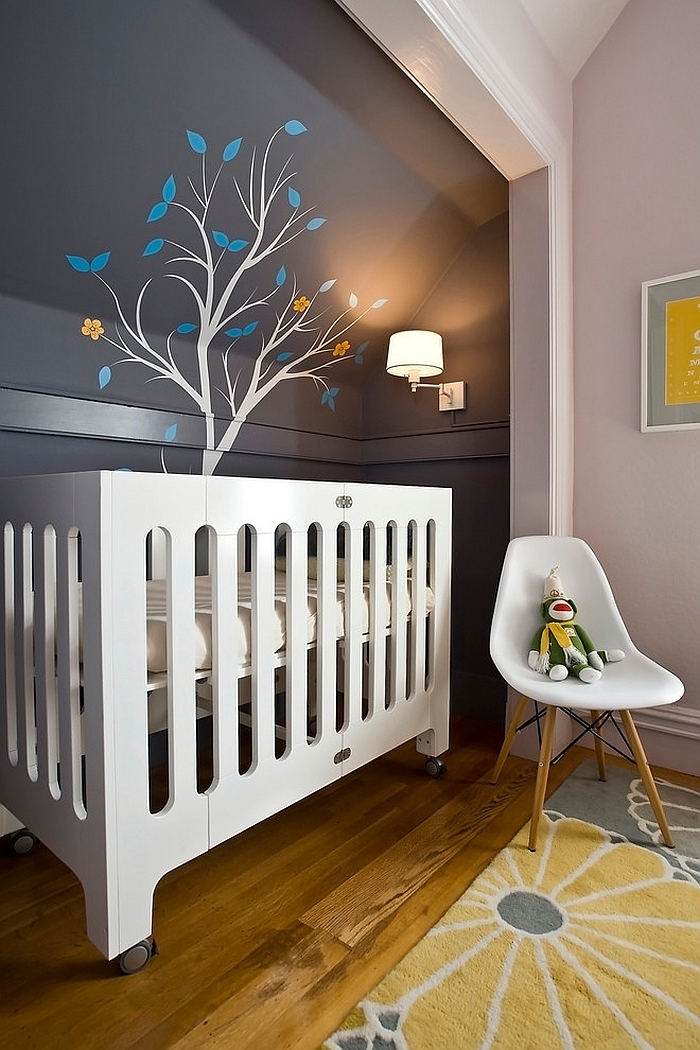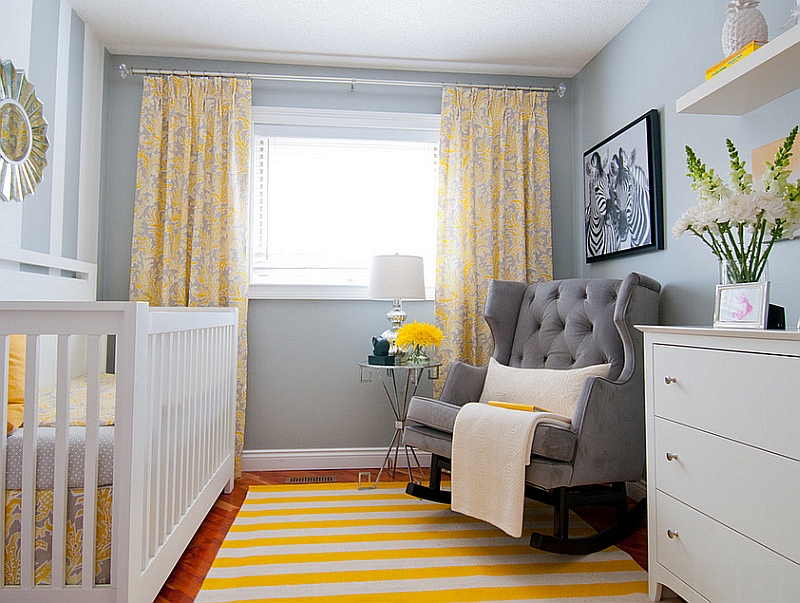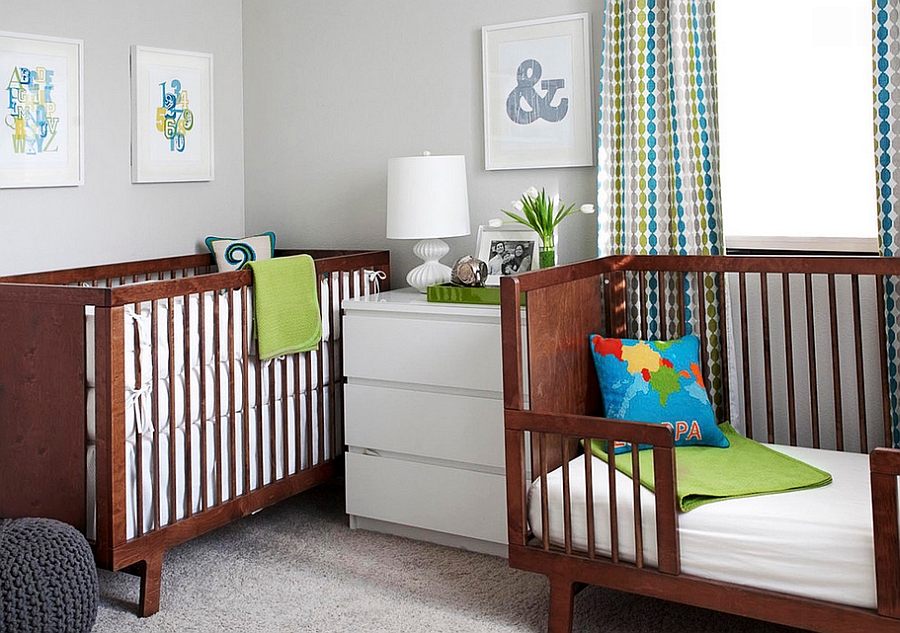 The many shades of gray also give you an opportunity to design a nursery that grows along with your little one. By choosing a stylish gray backdrop and adding color and pattern with additional layers of decor, stencils and accessories, one can give the room a quick upgrade at any given time. This is also a cost-effective choice and makes far more sense than committing to an extravagant, dedicated nursery design that your child will outgrow in no time.