I'll admit I do not have any children, but I am always thrilled to design nurseries for expecting friends. It is the one place where you can be as creative as you want. Polka-dots belong on the walls, there is never too much chalkboard paint, and animals, well, they can go anywhere!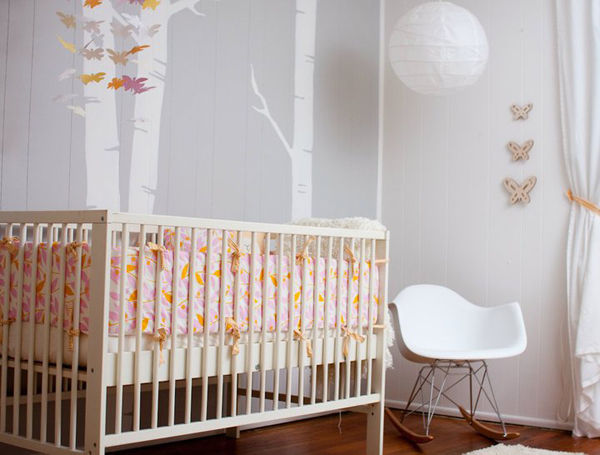 The modernist era just embodies a feeling of happiness. These designs are whimsical in form, indulgent in beauty, and full of personality. It is no wonder why this era lent itself to a naïve child-like appearance – the Eames studio encouraged its designers to spend their days playing. They even took office trips to the circus. It was during this time period that Eames famously said, "Take your pleasure seriously."
Meanwhile, Alexander Calder too was following the circus and making primary-colored mobiles into fine art (wouldn't one of those be amazing over a crib?!). The happy modern style encompasses the feeling of child-like bliss. So think like a modernist, embrace your inner-child, and get decorating!
Keep your Nursery Beige-Free
If you want to go neutral, choose grey or white as your nursery backdrop. The neutral background on the wall will allow your colorful accents to pop. If you are feeling brave, the nursery is the one room in the house where you can get crazy with color! Let go of the reins, forget your fears, and choose something bold. [from Ubabub]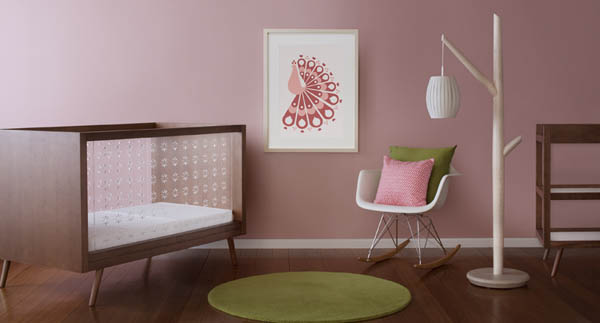 If you choose to take the colorful route, pick a color scheme and stick to it. The consistency will keep the room from feeling overwhelming. [from Be]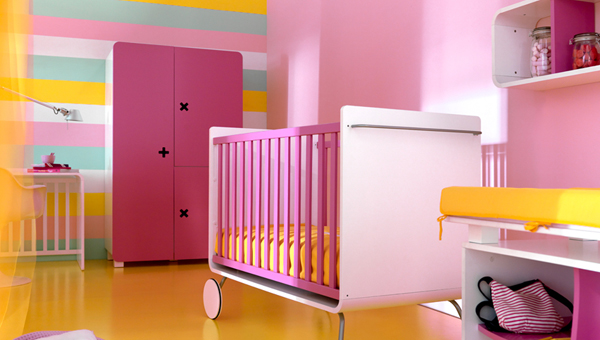 Expecting moms – if you paint the room yourself, make sure to avoid oil-based products. [from Little Crown Interiors]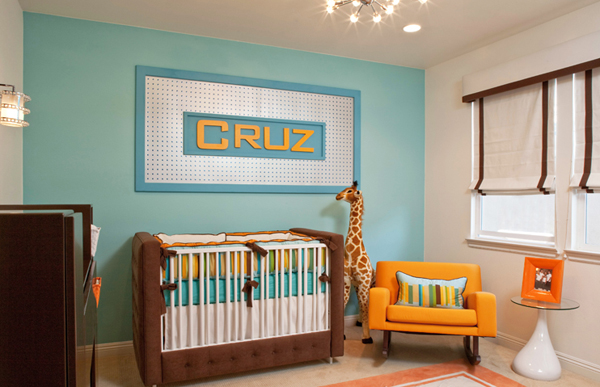 I recommend adding color to a neutral room using throw pillows, bedding, curtains, and furniture. If you do choose a neutral color scheme, perhaps include a feature wall using a mural or wallpaper like the room pictured below. [from Project Nursery]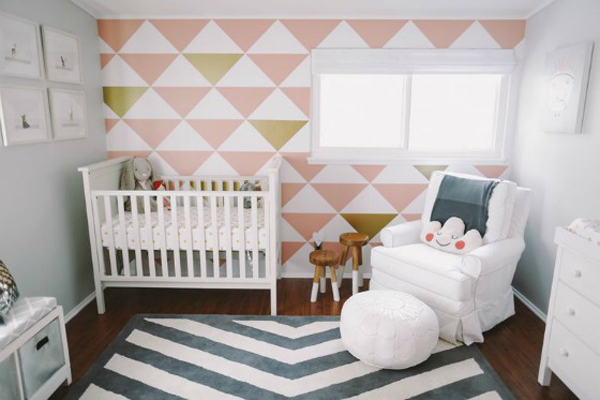 Splurge on Mid-Century Inspired Pieces
If you are going to splurge on anything in your nursery, make it the furniture. Let's be honest, you are going to be spending as much time in there as your baby, so you might as well make it great! The Eames rocker is a classic pick. You and your newborn alike will love it. Also, make sure you find pieces that your little one can grow into … unless, of course, you foresee more babies in your future.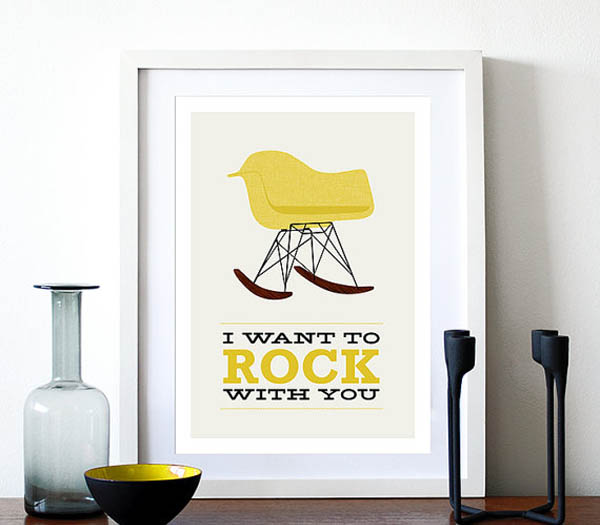 If you cannot get the real thing, reference this Mid-Century treasure through your nursery art. This one is from Esty, and comes in a variety of happy modern colors.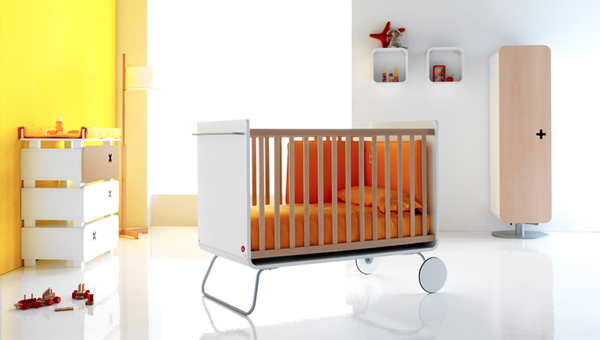 While researching for this post, I happened upon BE children's furniture. It is a great resource for functional happy modern pieces!  For added convenience, this crib is on wheels.  Meaning, you can easily wheel it into the living room or your bedroom for the night. Also, when your child grows out of this bed, it turns into a desk. Amazing!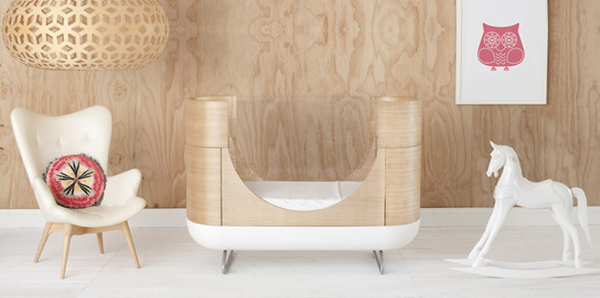 Designed by Ubabub, this crib has plexiglas sides for an easy sightline to your child. Style-wise, the molded plywood is as close to a Mid-Century reference as you can get! As functional as it is beautiful, this cradle transforms into a toddler bed with ease.
Hang a Calder-esque Mobile
Drive home the modernist reference with the iconic and whimsical Calder-inspired mobile! After all, what's more cheerful than a mini Calder? Get one at your local museum shop or online at Atomic Mobiles. [from The Animal Print Shop, Puj]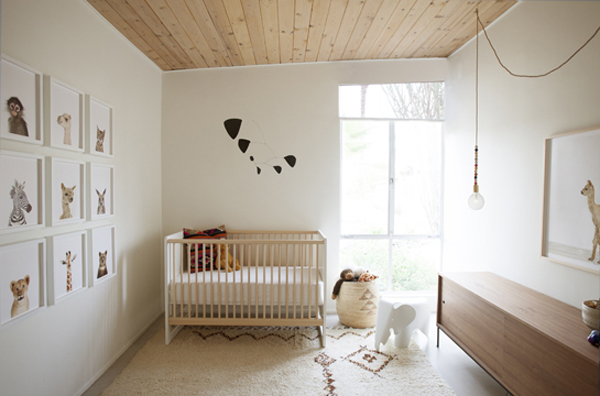 Take the best of Mid-Century design, add a generous amount of vibrant color and there you have it – a happy modern room!  Are you decorating a nursery? Share your experiences and suggestions in the comments section below.
Liked the story? Share it with friends.