The last few years have seen a grand revival of the vintage and retro elements in both the fashion and interior design worlds. Golden metallic surfaces, bright colors that make a grand visual impact, bold flowery patterns that steal the show and retro kitchen decor with a modern makeover are currently part of the hottest design and decorating trends doing rounds. While these elements seem more obvious, apparent and widespread, there is another 60s style that is quickly making a comeback. Propelled to Hollywood's red carpet by the likes of Kate Moss and Sienna Miller in mid 2000s, Bohemianism is once again finding favor globally this season.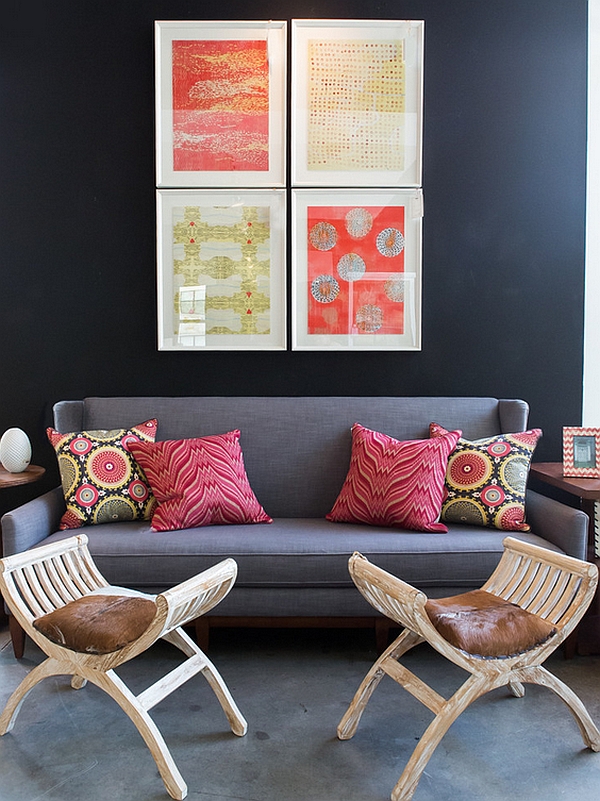 by Sarah Stacey Interior Design
Taking a cue from the world of fashion, interior designers and homeowners are now turning towards this decorating style that places emphasis on accepting the world around you and delighting in the process of hunting for interesting finds! Of course, the bohemian style has been tweaked considerably to suit the many needs of a contemporary, urban lifestyle. Yet, here are some amazing inspirations that range from unadulterated bohemianism to the hip boho-chic; Enjoy!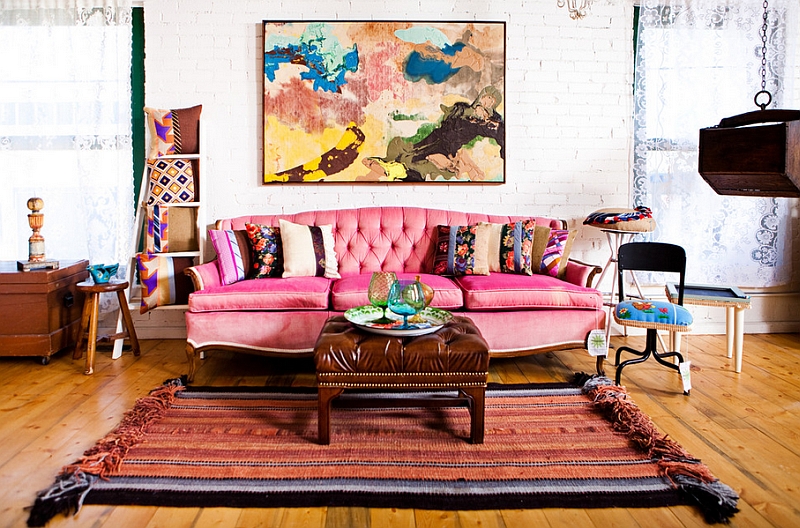 by Vintage Renewal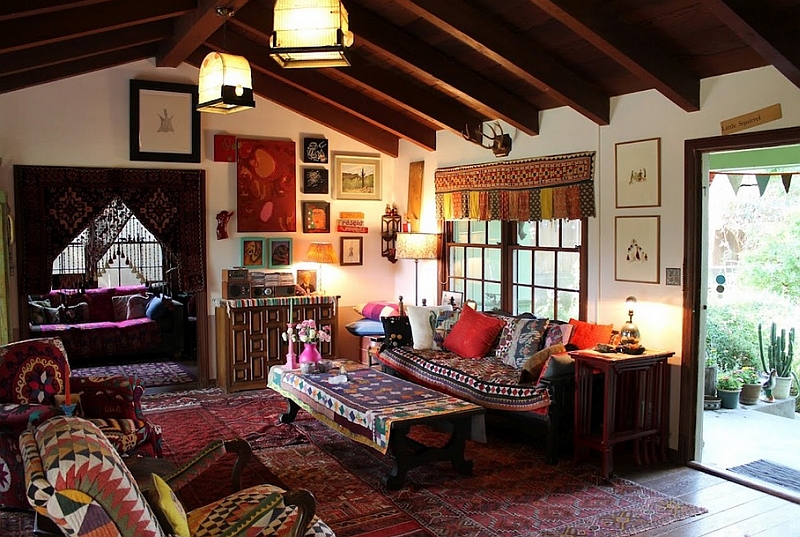 by Madison Modern Home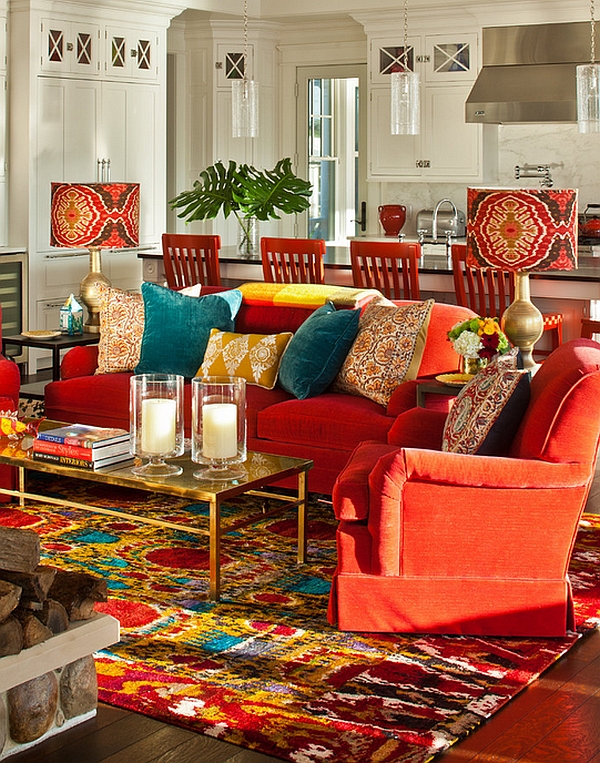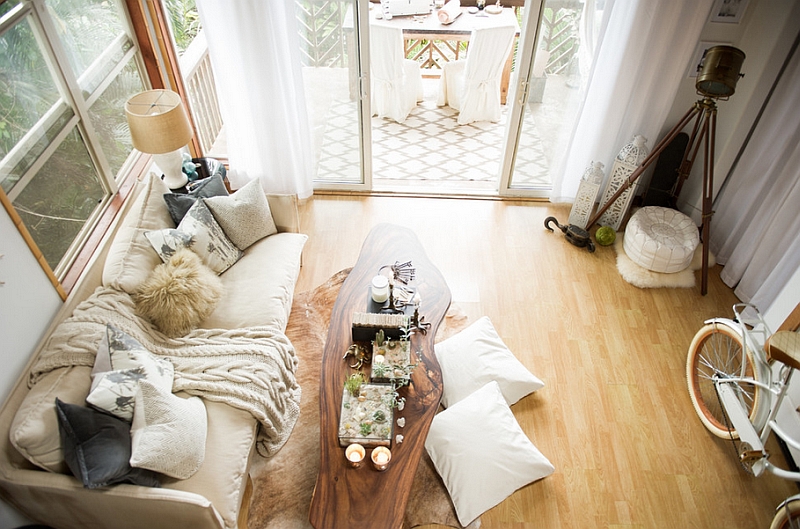 by Ashley Camper Photography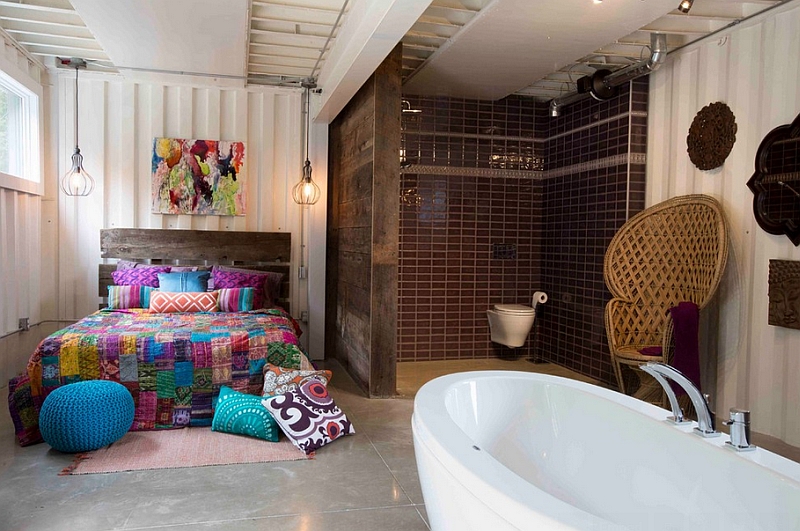 by Les Collections Dubreuil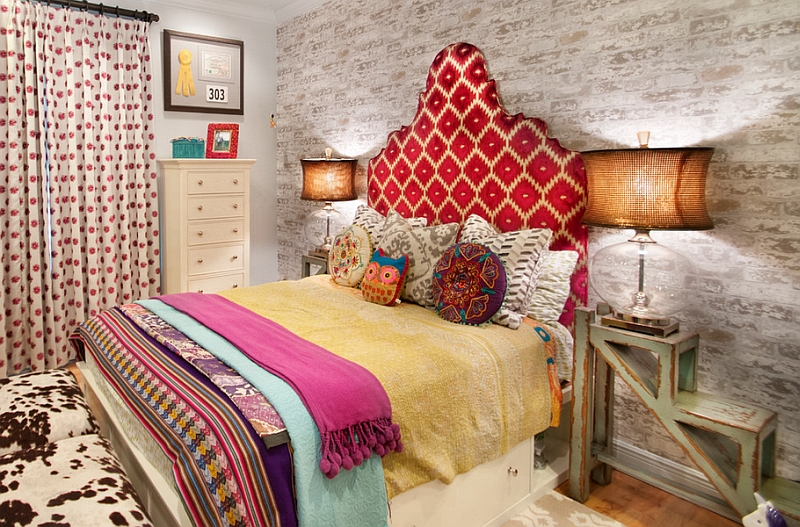 by A.Clore Interiors
Contemporary Chic and Bohemian
The blend of contemporary chic and bohemian style is obviously the best way forward for many of us who already have a certain theme going around the house. This mix is far easier to achieve than the classic bohemian style and also keeps the interior far more relevant in its appeal. Instead of giving the living room or bedroom a complete makeover, just add a few colorful rugs, some plush ottomans with plenty of pattern, and decor that brings together different textures. At times, a smart addition of accent pillows with a Moroccan print and a colorful accent sofa can also add a touch of bohemianism to the room without giving it a drastic overhaul.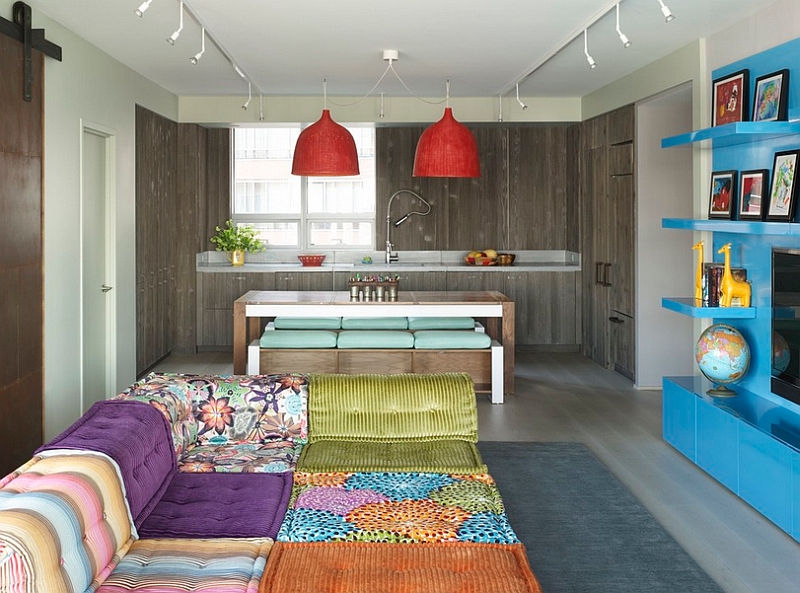 by Incorporated / Photography by Annie Schlechter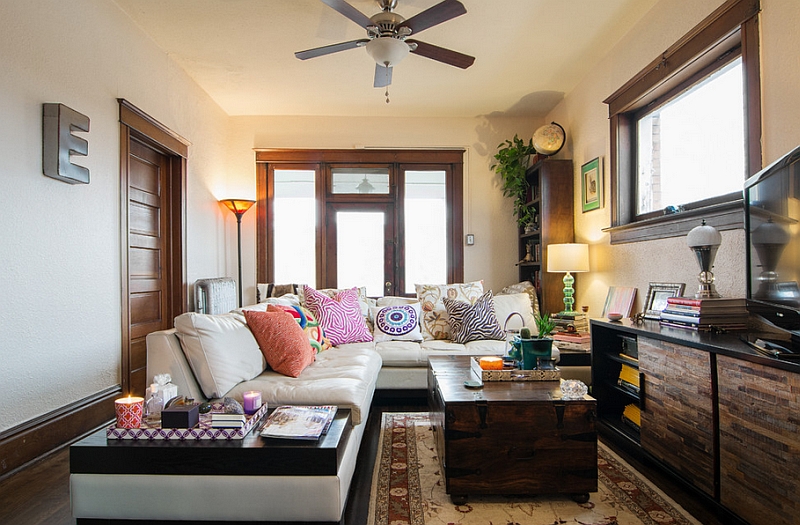 Committing fully to the bohemian theme is not the idea of a perfect home for many of us. (Though I particularly love it thanks to the lesser demands it places on organization!) Boho-chic style is the ideal compromise that allows you to usher in some of these colorful additions while keeping the core of your design style intact. For those looking for a smart, hip and cool decorating idea this summer, boho-chic offers a breezy solution.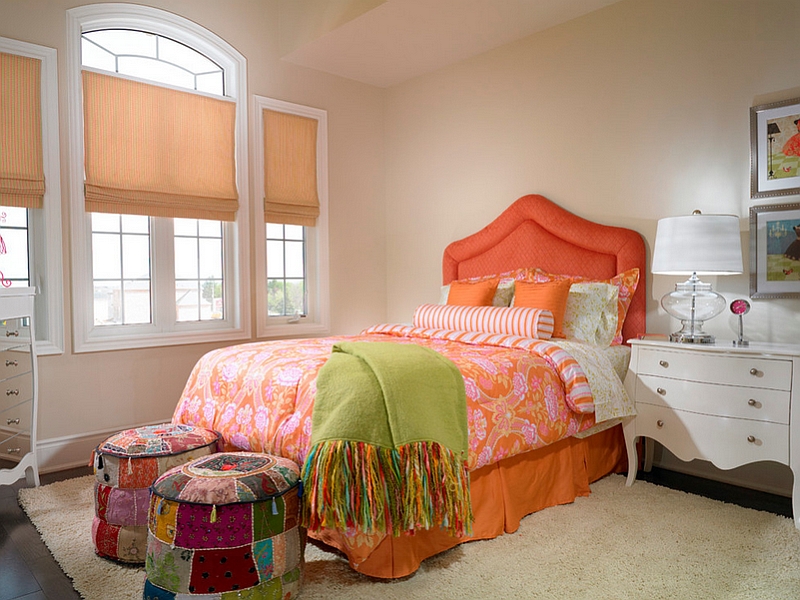 by My Design Studio, Yasmine Goodwin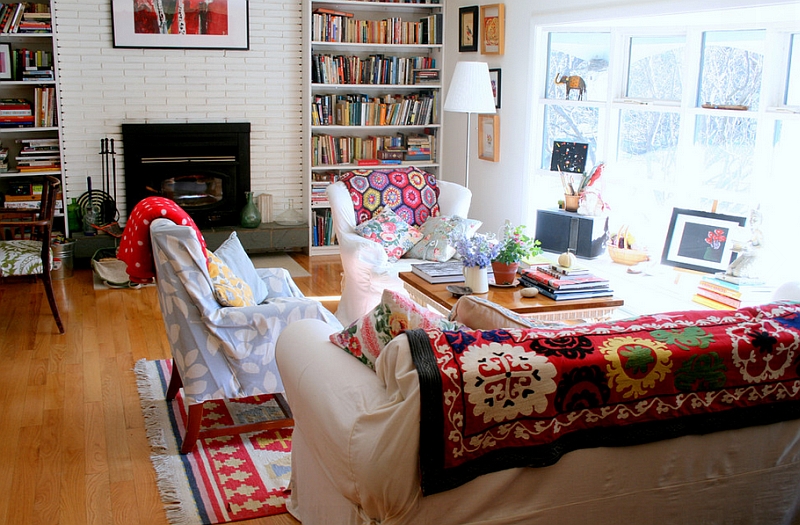 by Tamar Schechner/Nest Pretty Things Inc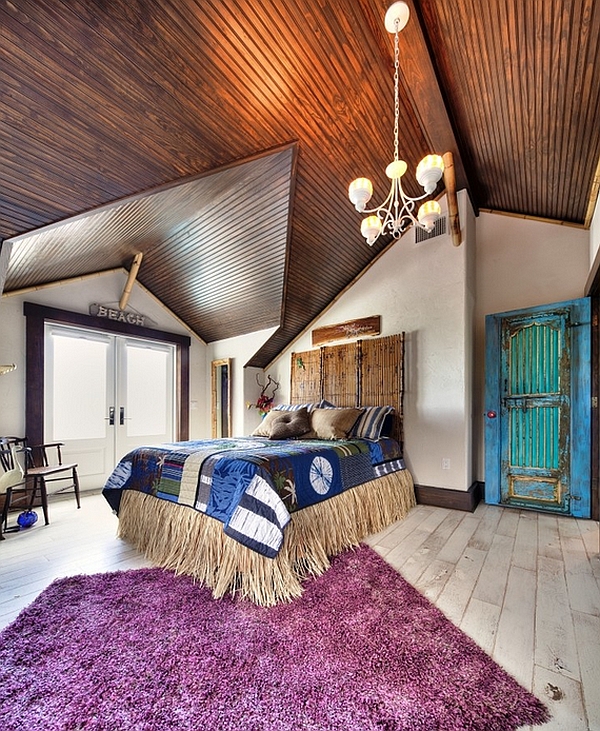 by BECCI MEIER, Architectural Design Service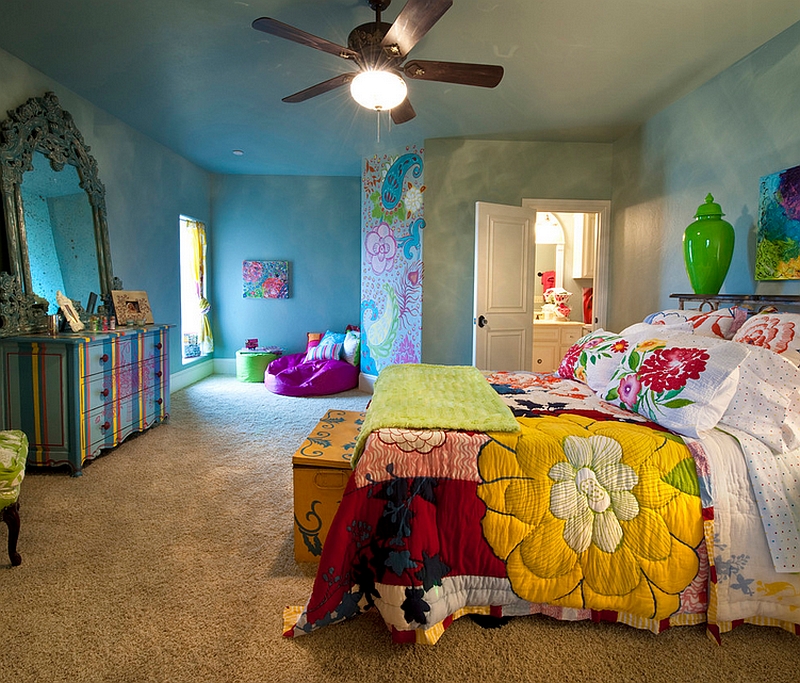 by Rick Hoge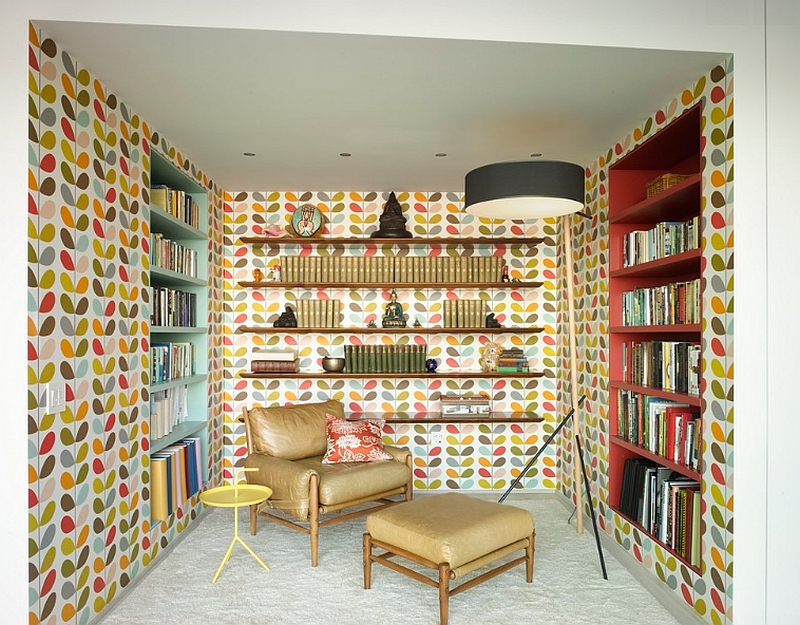 A Blend of Vintage Styles
Many misinterpret the bohemian style as a collection of a few individual elements. Finding its roots in the unconventional lifestyle of the less fortunate artists, musicians and actors and writers of early nineteenth century, the style is anything but fixed or certain. A bohemian look with far fewer flea market additions and far more order can easily pass as eclectic. You can even ramp up the Mediterranean or Moroccan design elements and decor to give it a less obvious bohemian look. Even the modern beach style or nautical theme blend well with bold bohemian accents.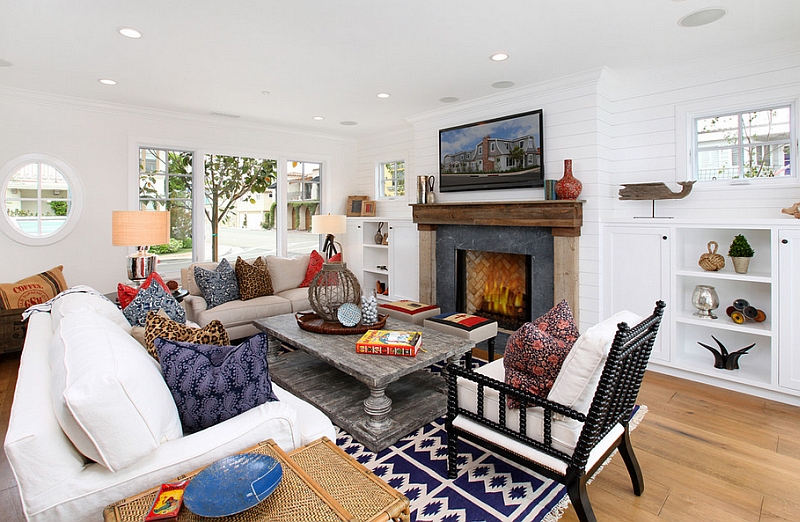 by Blackband Design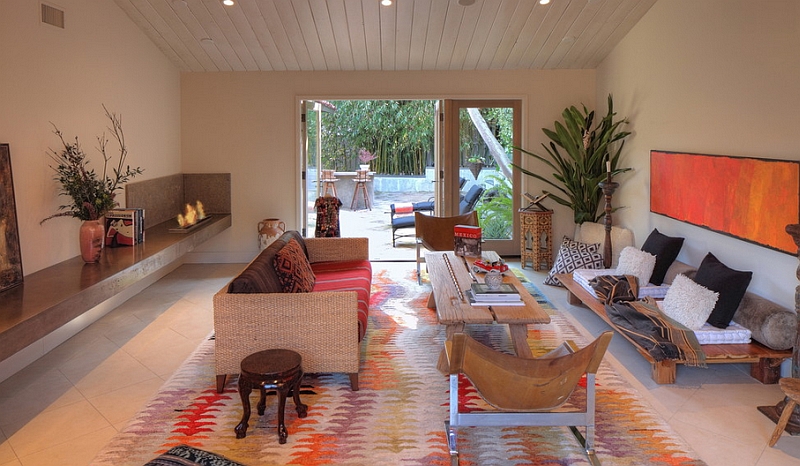 by Pritzkat & Johnson Architects
Be they vintage or Midcentury modern, industrial or transitional, varied interiors will surprise you with their shared ability to showcase the classic elements of bohemian design. Colorful wallpaper, an audacious blend of patterns, wood, leather and seating arrangements that encourage you to sit on the floor; bohemian is all about picking components and furnishings that work best for you.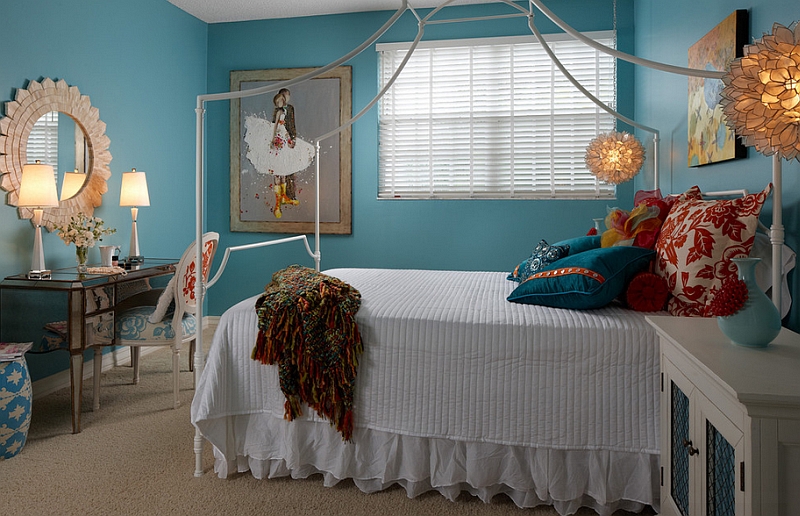 by Adelene Keeler Smith Interior Design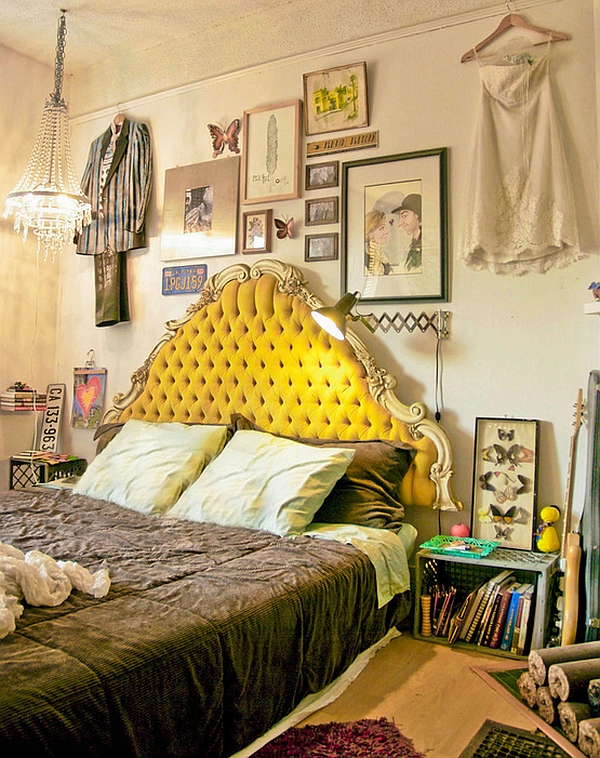 by Heather Merenda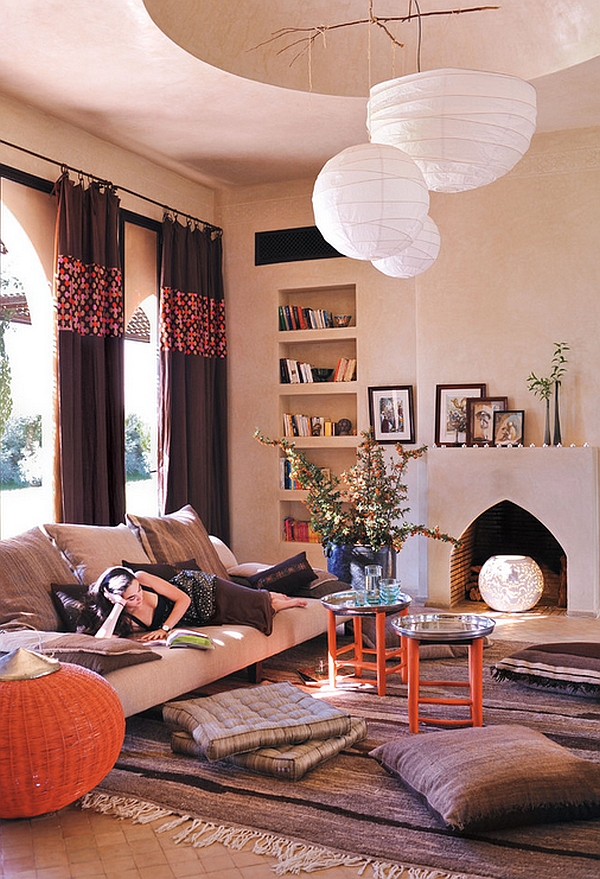 by Artisan Books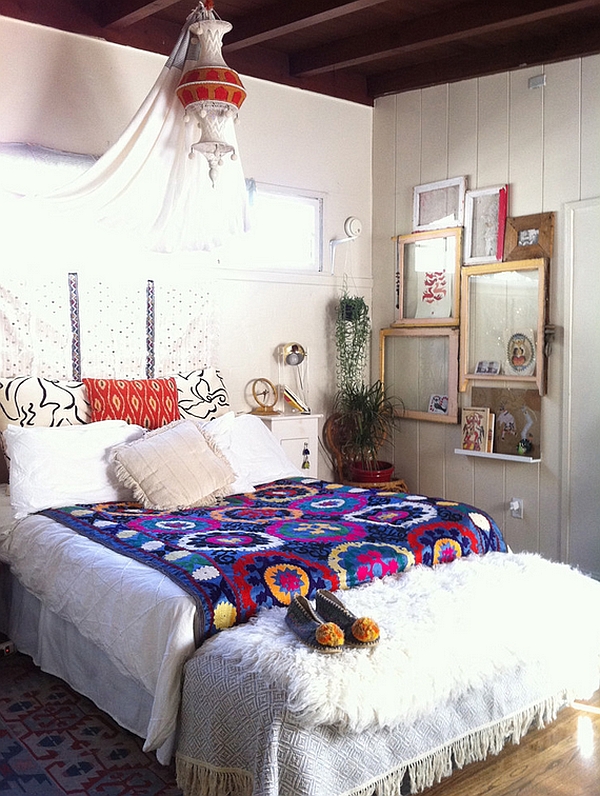 by Justina Blakeney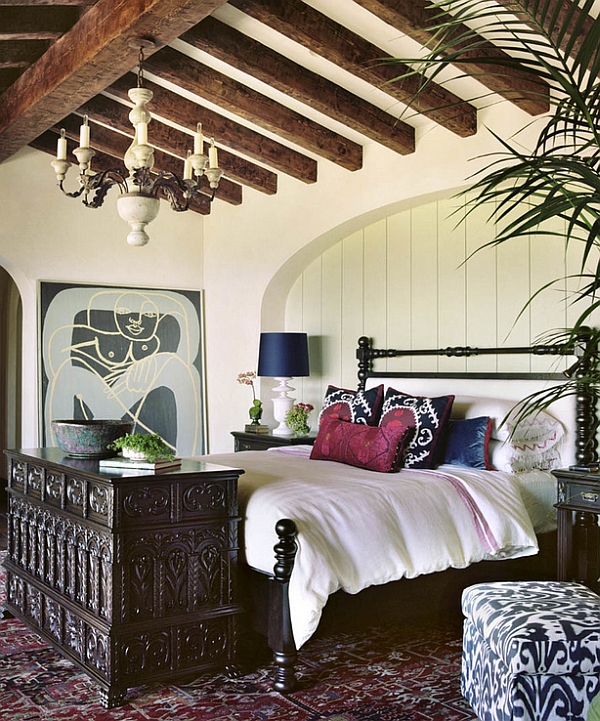 by Pal + Smith
Curated Chaos!
I wish I knew that a decorating style called 'bohemian' existed when I was 8, and obviously my mom had no idea about it either. Who knew as a kid I was so 'interior design savvy' and I always embraced bohemianism so gleefully! Obviously my mom called it a mess, and to be fair to her, my room was a few rugs, potted plants, bright prints and expansive patterns away from being bohemian. But the ground work was all there! Anyway, if you have a similar perception of bohemian style, then you got it all wrong. A floor covered with multiple rugs, a hint of greenery and a collection of your favorite items and mesmerizing colors make up the crux of this classic style. In all that bedlam, there is still a perfect order and ample inspiration.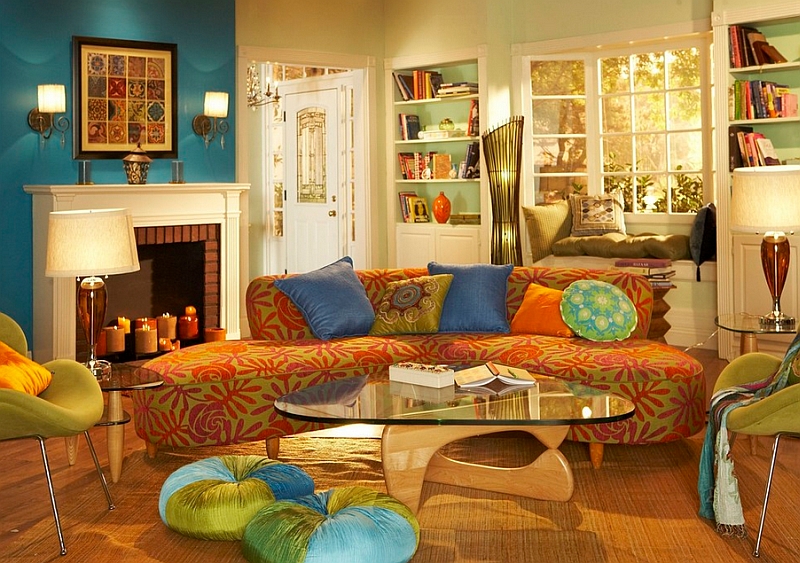 by Liz Stewart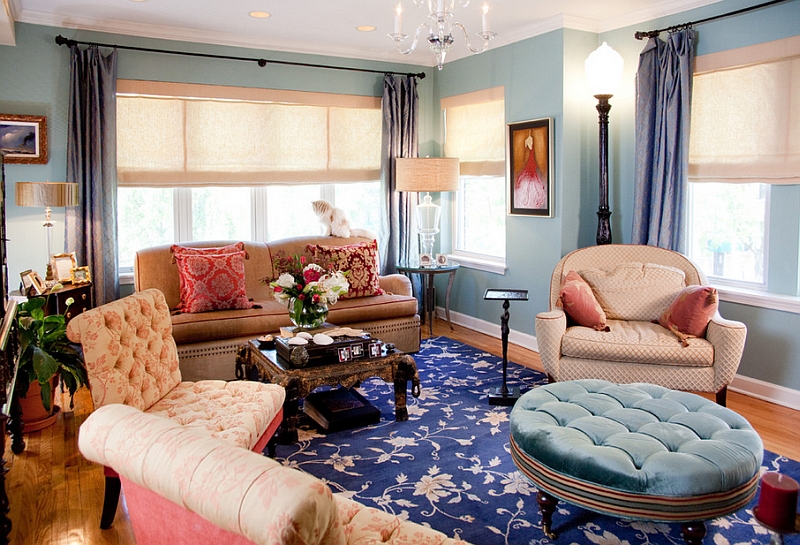 As we discussed above, bohemianism is all about embracing the world around you the way it exists and it sure is a long way away from modern decorating principles that tell you to take away as much as you can from the room. But at the heart of the style is a philosophy that embraces the defiant, the daring and the new. Ironic as it might sound, Bohemian style is for those who care less about style and more about life!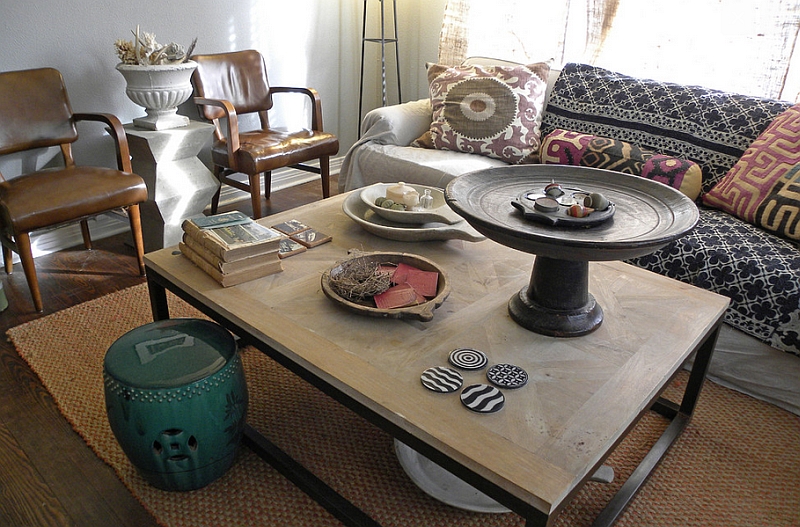 by Sarah Greenman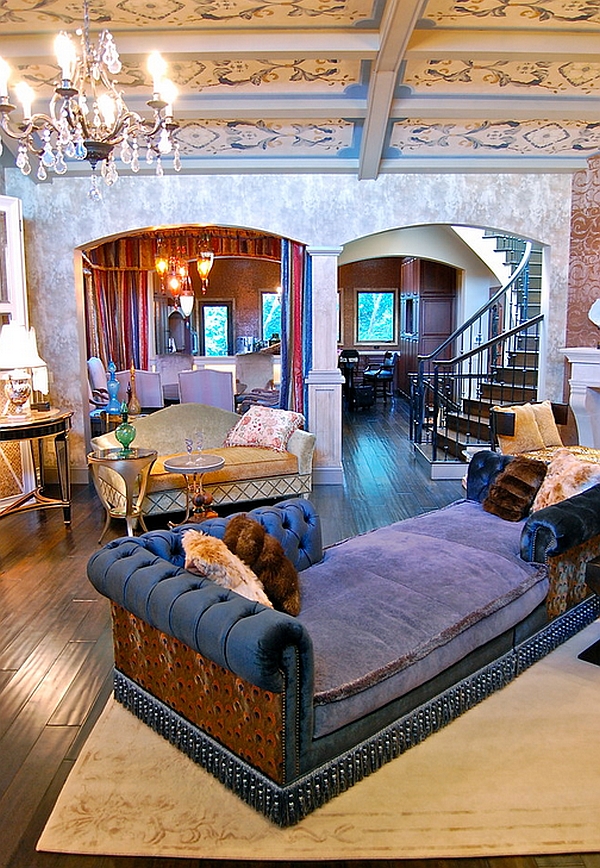 by Favreau Design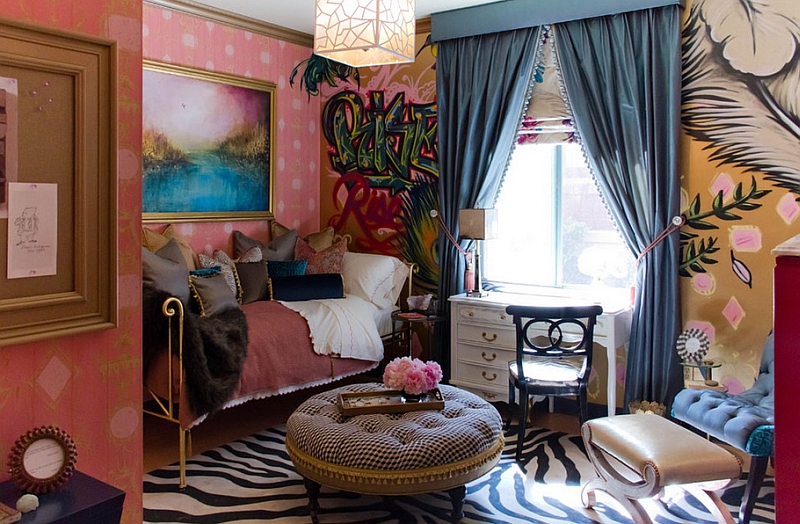 by Erika Bierman Photography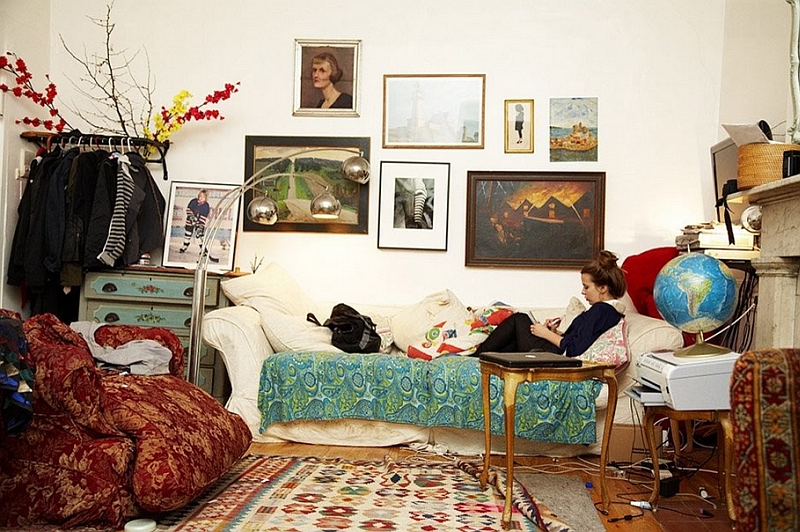 by Lyndsee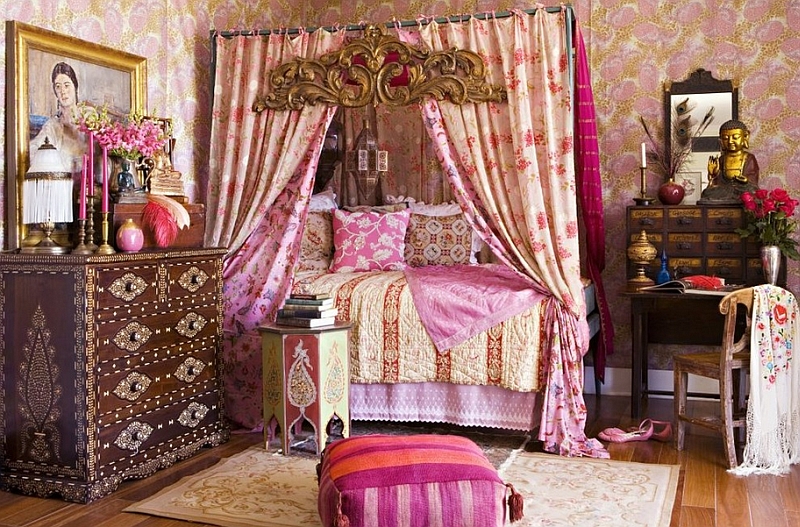 by Annette Tatum