It is getting close to that time of the year again when fitness centers across the world see a surge in their membership. According to popular surveys, both getting fit and losing weight are on top of the New Year's resolution list of most folks. Yet all we end up doing is paying for a gym membership that we do not use beyond the first few days! This time around though, it is time to shed that lethargic attitude (and the extra pounds gained thanks to holiday dinners!), and we are here, as always, to help. Having a smart home gym is a wonderful way to ensure that you don't miss out on any of your workout routines.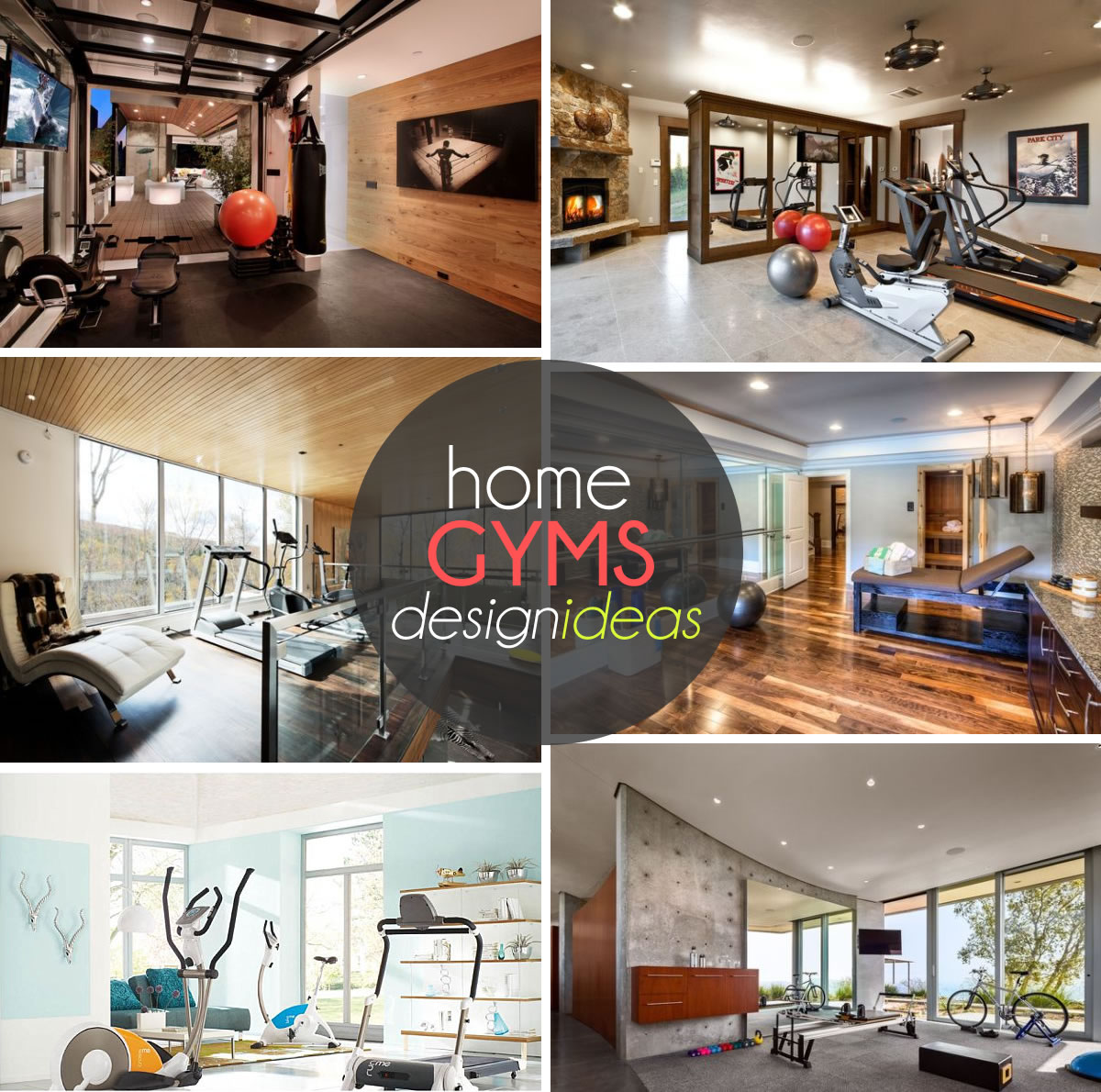 Unlike the popular belief, home gyms are not just for the rich and a famous. A savvy and functional workout area can be added to your home without much fuss. All you need is a nice little niche, and clarity regarding the equipment you need for your home gym workout routines. While some might prefer the complex machines, others could opt for simple weights and an exercise wall.
Here are some fabulous ideas that will hopefully motivate you to get out of that chair and start burning some fat.
For the Fitness Freaks!
The hardest part of a workout is most often simply showing up. This is especially true in the case of beginners who bring along with them all the enthusiasm in the world on the first two days. Pretty soon, sore muscles and a busy workday ensure that they put off the gym routine indefinitely. And your New Year's resolution also gets postponed to the next year. It is a vicious circle really! But home gyms allow you to break it for good.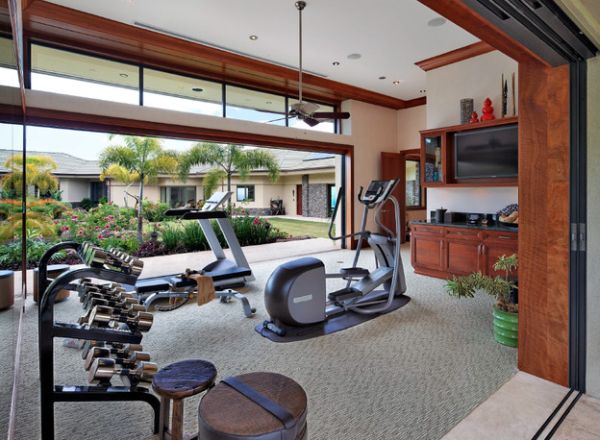 by Rick Ryniak Architects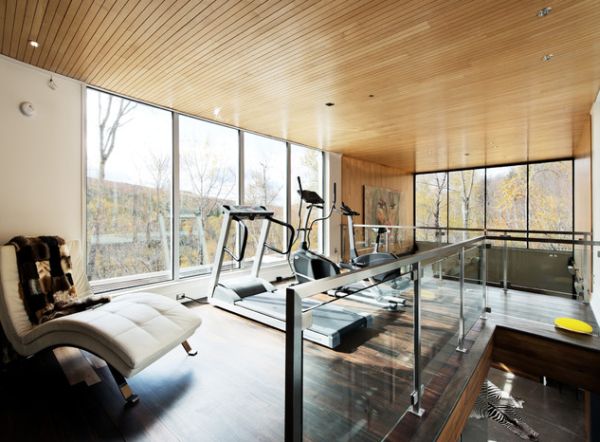 by David Giral Photography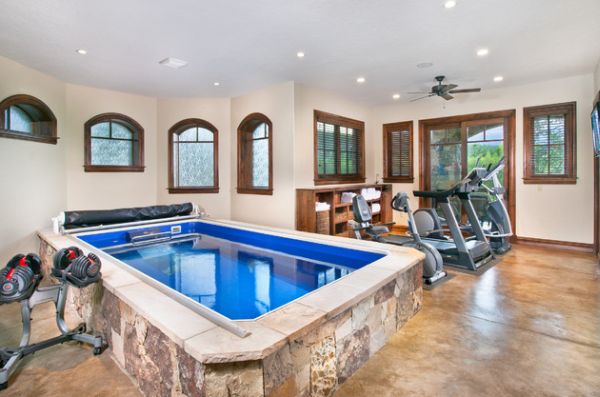 by Pinnacle Mountain Homes
With all the workout equipment right at home and available in any hour of the day, it is hard not to turn into a fitness freak pretty soon. At the very least, you will find yourself working out a lot more often (even if the schedule is irregular) than when you had a membership at the local gym. Home gyms are all about adapting the workout routine and timing to suit your lifestyle and its various constraints.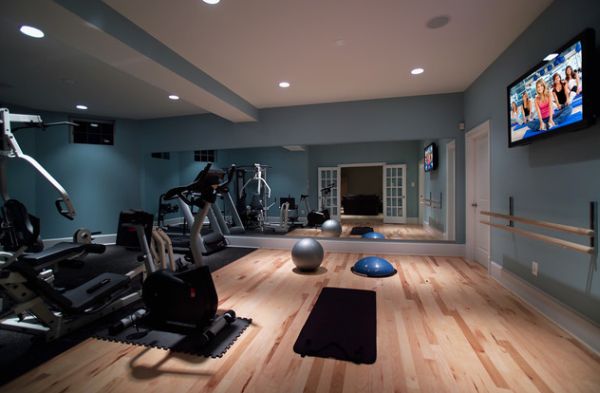 by Rule4 Building Group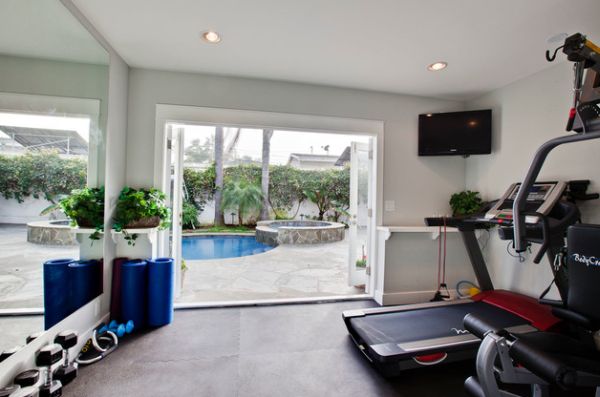 by Lane Design + Build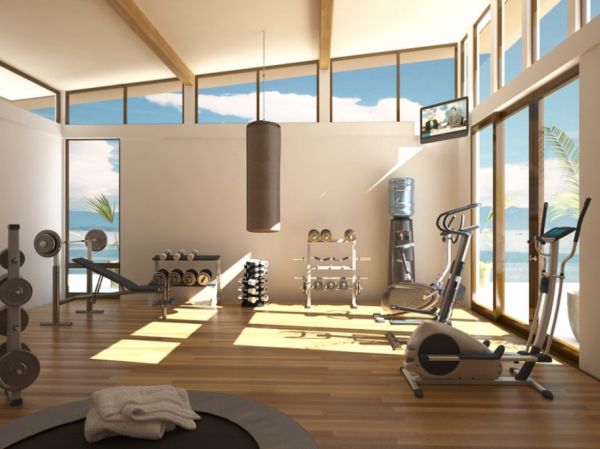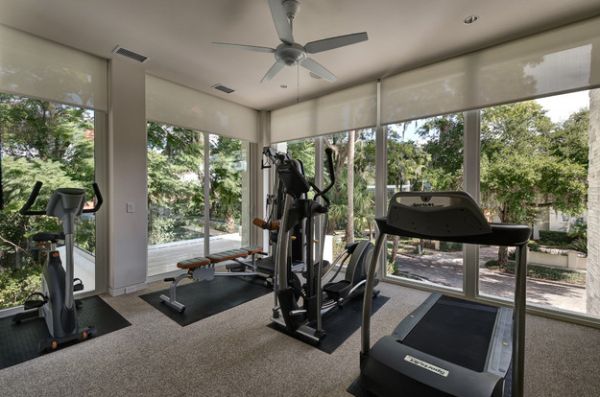 by Phil Kean Designs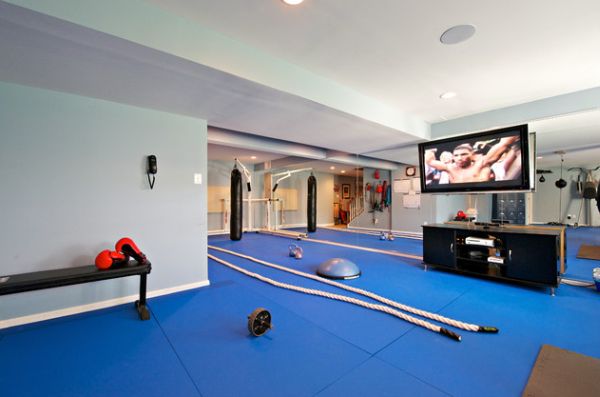 by World Wide Stereo
Exclusivity on a Budget
Once you're hooked on a workout routine, pretty soon you will think about revving things up a notch and taking your home gym to a whole new level. Exclusive home gym rooms are not just for those with unlimited cash. There are plenty of simple tricks that will enable you to design your own home gym on a stringent budget. Start off by making a list of what you need specifically for your own workout routine. Do not be compelled to buy the big, fancy machines simply because the television ad promises a whole new world of fitness!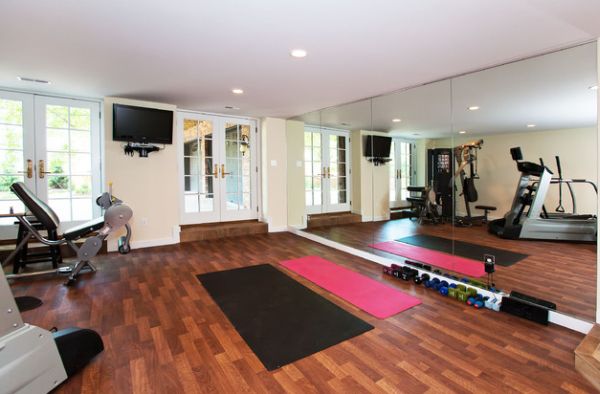 by Hibbs Homes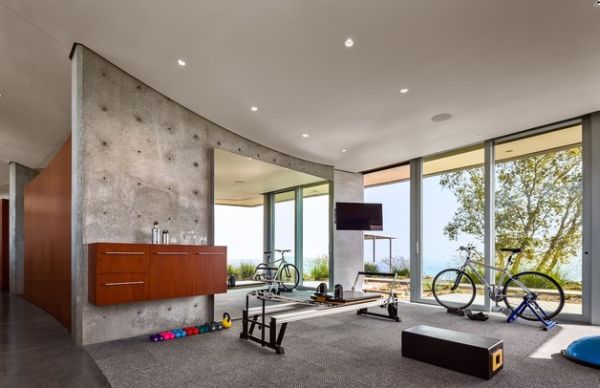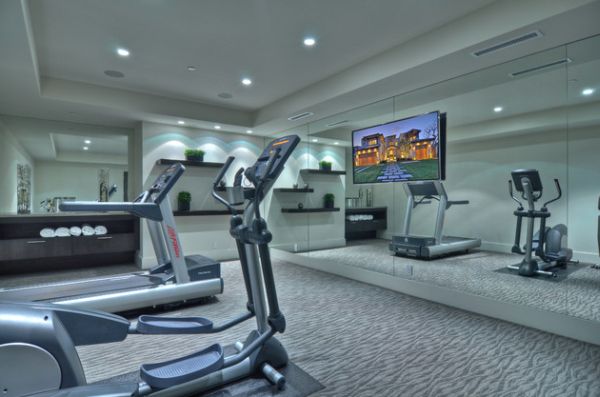 by Brandon Architects
When it comes to designing a home gym, not giving into temptation is a very big part of it. And if it feels like we are hammering home this aspect, it is because most home gym owners tend to buy plenty of stuff that eventually ends up in the storage room or the attic. A dedicated home gym does not need to replicate the fancy one at the end of the street. A few weights and a simple bench often are good enough to get you started.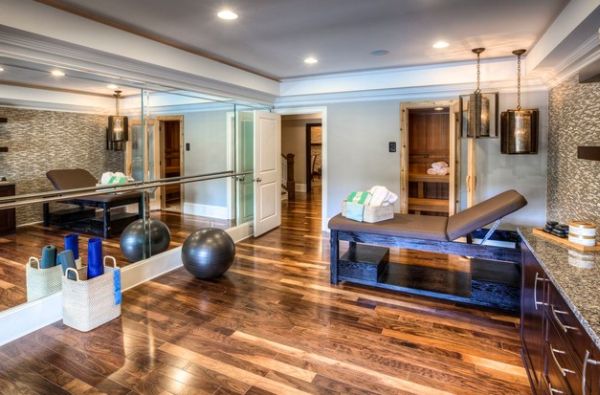 by Ashton Woods Atlanta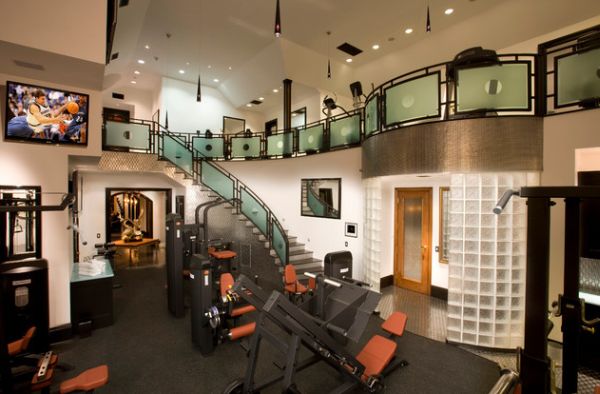 by Arc Design Group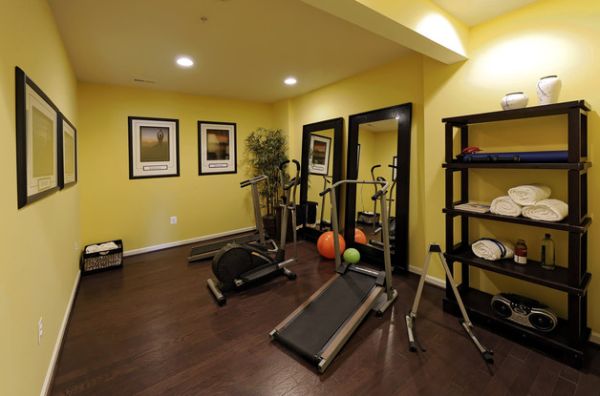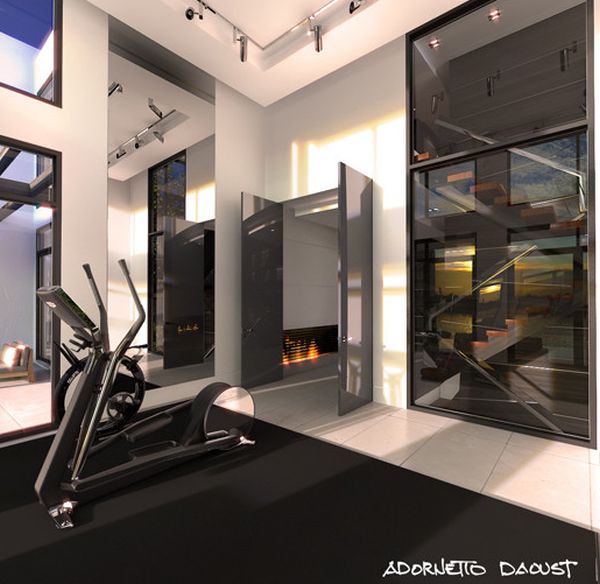 by Adornetto Daoust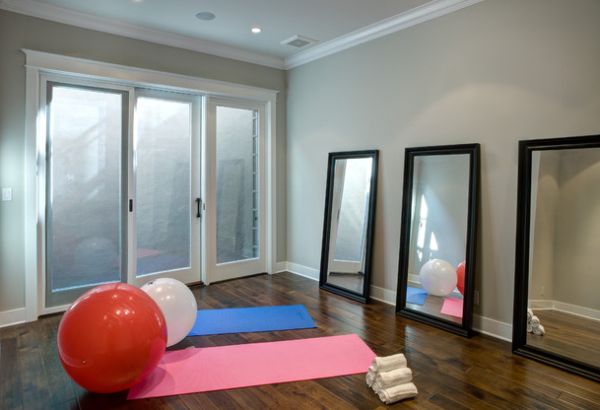 by Allwood Construction
Small Home Gym Ideas
A dedicated room for the home gym need not always be large and expansive. Even the corner of the room can be turned into a workout area by adding a treadmill and a few weights. Most people will attest to the fact that running is one of the best ways to get a total workout without messing with complex routines. Just combine the treadmill with a stand for the weights and a small television in the corner, and you have a deft little nook to start pumping iron!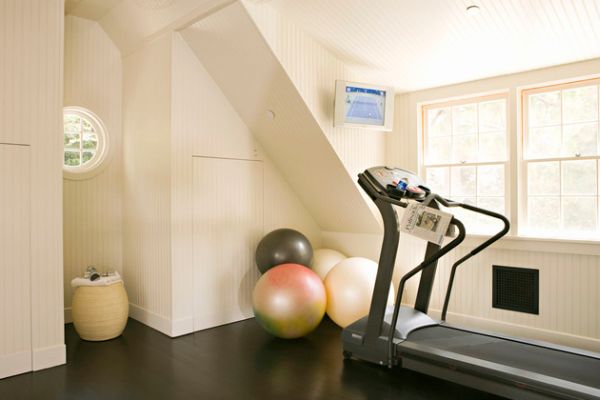 by Tim Barber LTD Architecture & Interior Design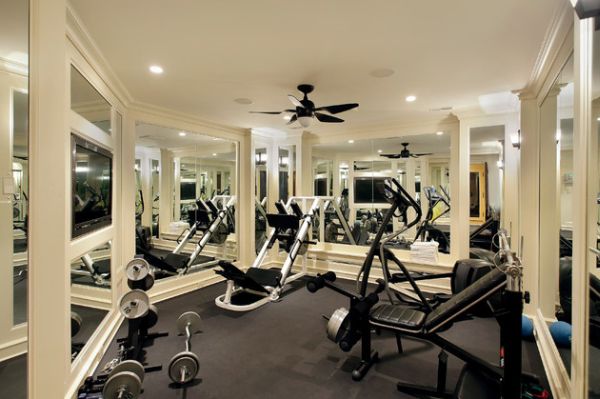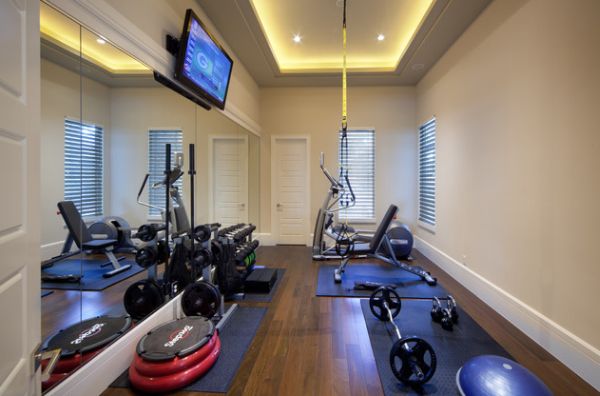 by Dave Brewer Homes
Small home gyms feel less claustrophobic when you add a mirror or two to the space. Since this also ensures you do not make any mistakes with your lifting reps, it is an addition that is both aesthetic and functional. Just turn the old attic or a lonely corner next to the laundry room in the basement into a workout zone, and pretty soon you will notice the many benefits it offers.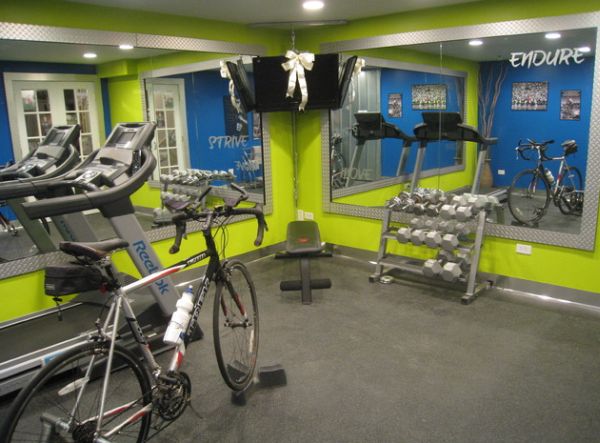 by Your Favorite Room By Cathy Zaeske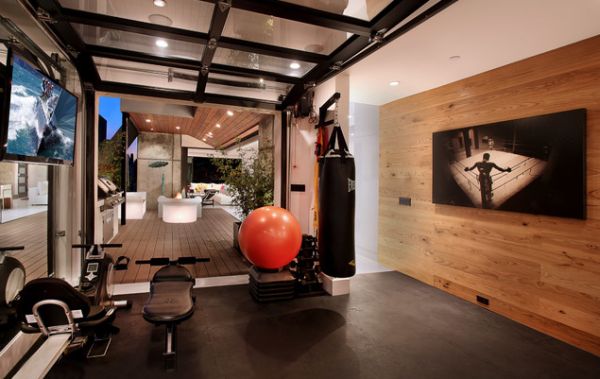 by Jeri Koegel Photography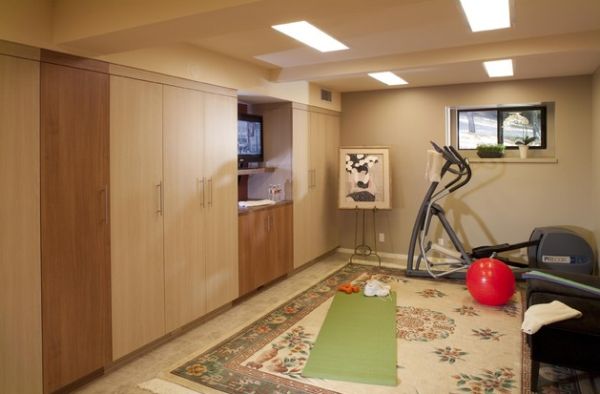 by Harrell Remodeling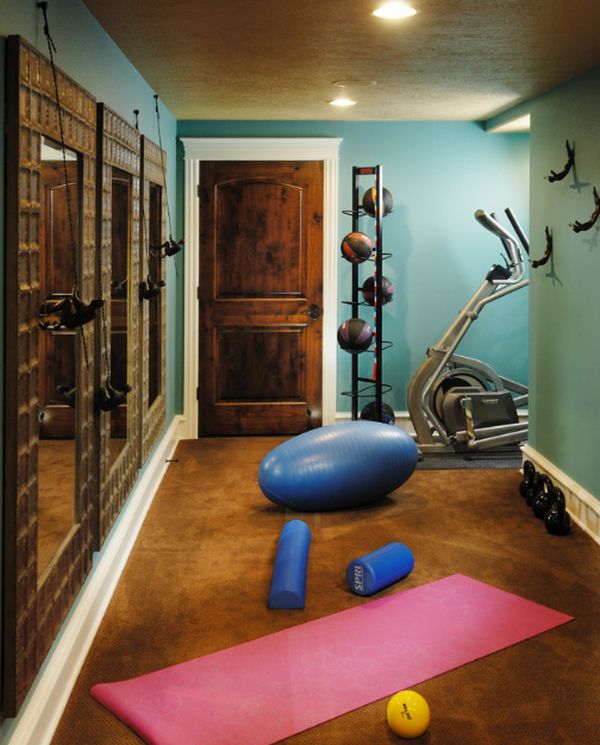 by Doug Pitts Construction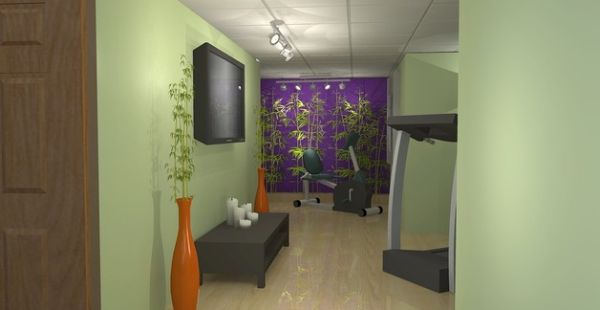 by (m) + charles beach Interiors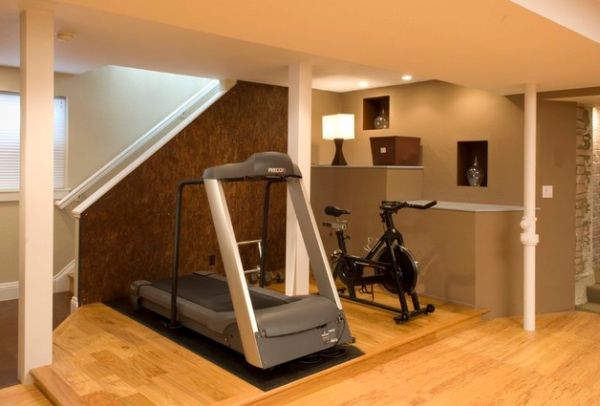 Dual-Use Home Gym Designs
The dedicated home gym is all about big mirrors, fancy large screen TVs and a wide range of varied equipment. But that is not the only way to design a gym at home. Most homeowners tend to prefer a workout zone that combines the gym with another room, as it offers a practical, space-saving solution. Not only is a dual-use gym far less demanding on room, it also brings a fun and playful vibe to your fitness routines. Whether you wish to combine a stunning indoor lap pool with your gym or add a relaxing Jacuzzi and some stylish seating options, these smart home gyms get it done in style!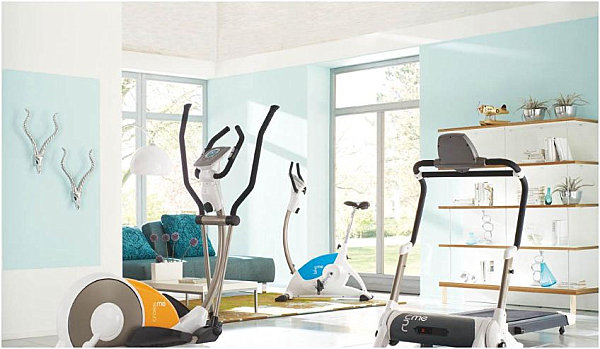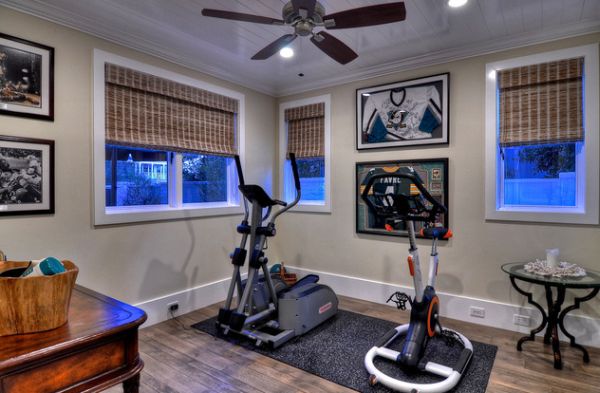 by Spinnaker Development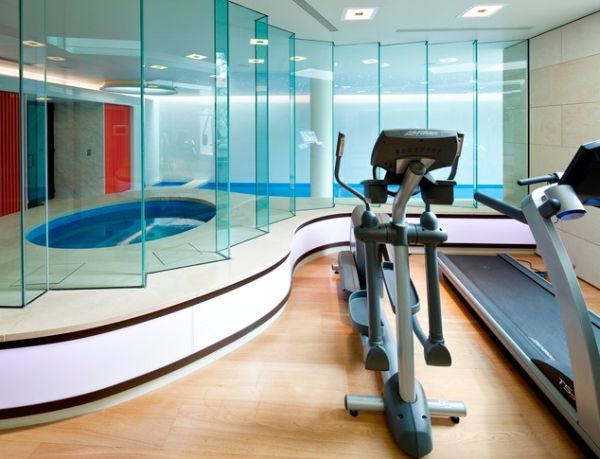 by Guncast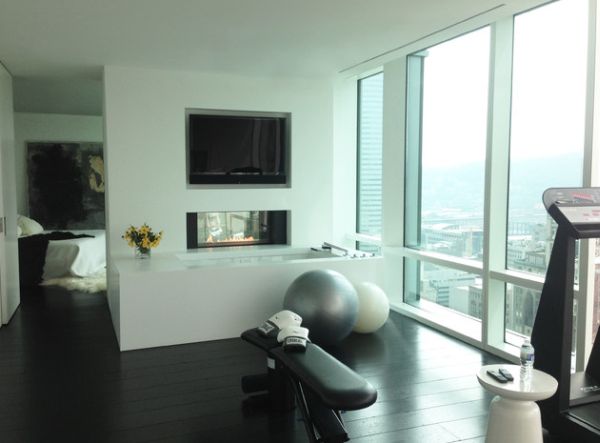 by Bennett Farley Design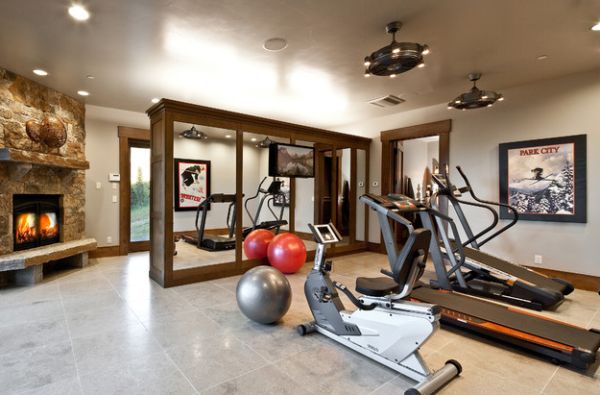 by Jaffa Group Design Build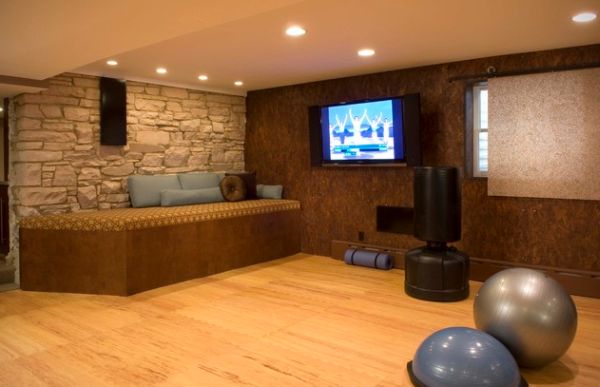 by Jodi Feinhor-Dennis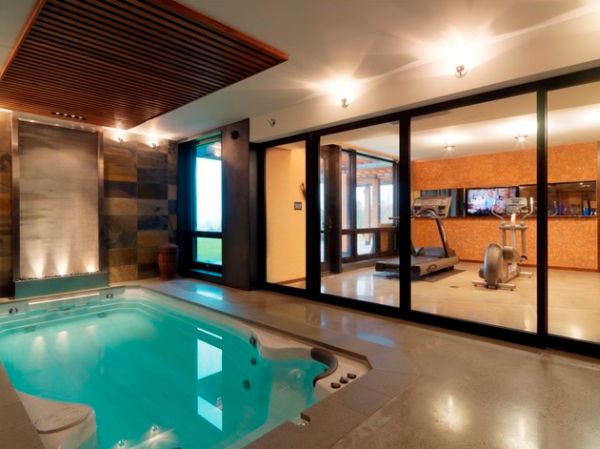 by Birdseye Design
It's All About Work and Workout!
A home gym design concept that is gaining popularity quickly among young families is the combination of workout spaces with kids' playrooms and work areas. This way parents can keep an eye on the little ones as they whip themselves into shape. This fun combination of spaces and the energy levels that the kids bring to the table can be pretty infectious! You can also easily bring together a modern home office with a simple desk and chair arrangement, a few cabinets and several workout essentials to design a space that is perfect for dual use.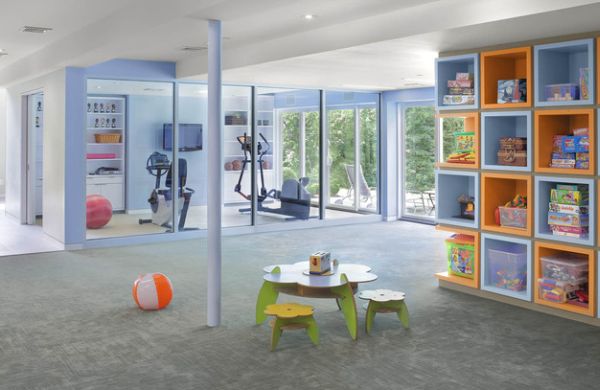 by Eisner Design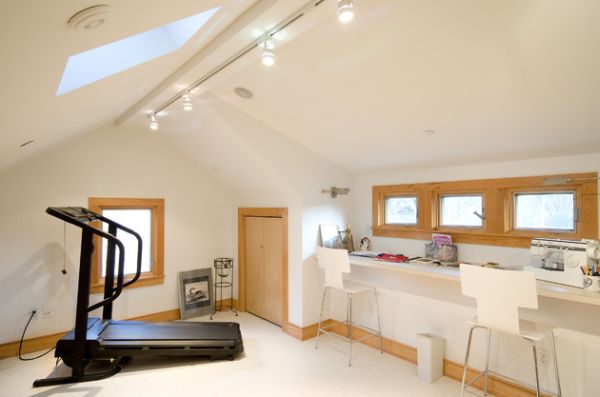 by RD Architecture
by Claudia Cowperthwaite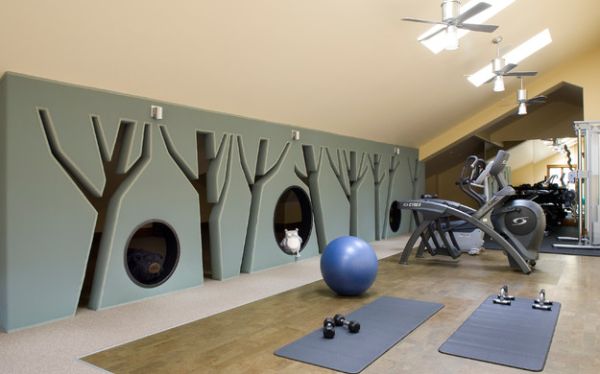 by Studio 80 Interior Design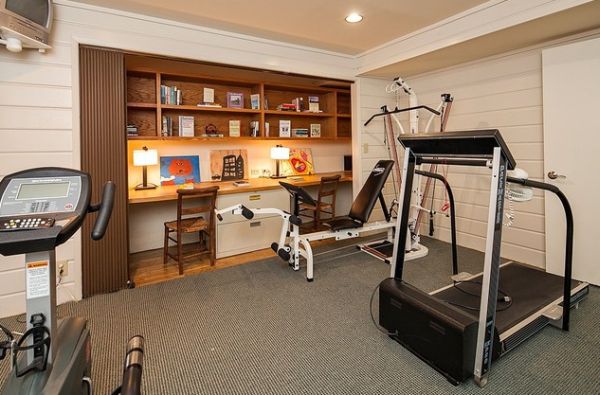 by Seattle Staged To Sell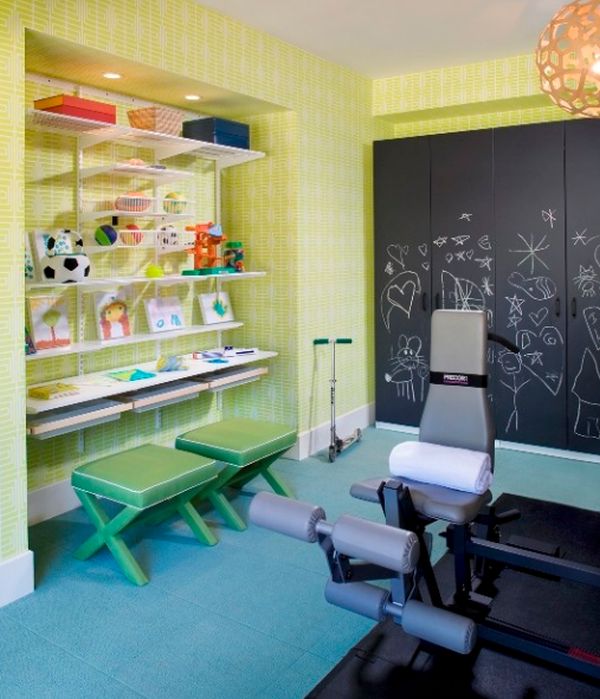 by Martha Angus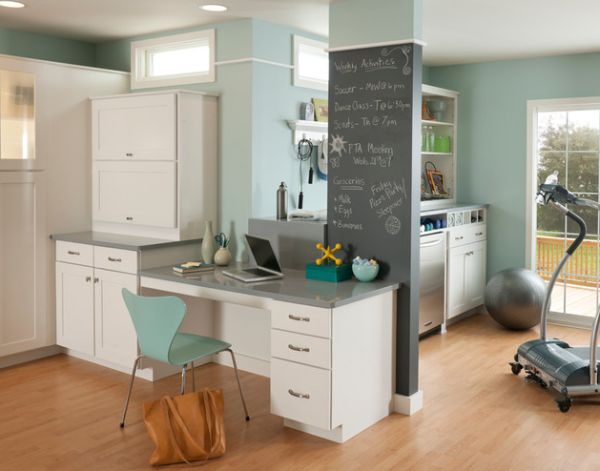 by Elements by Durcon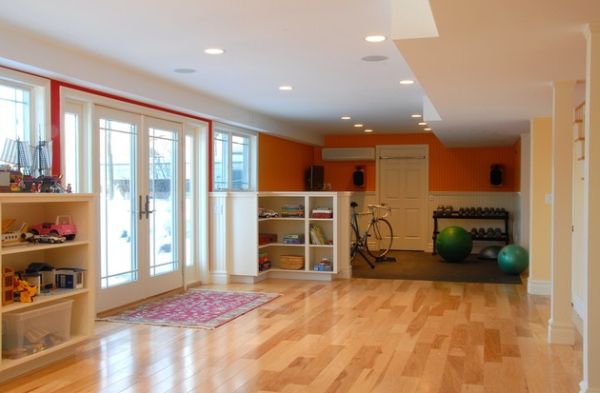 by Peregrine Design Build
Can your Gym Multitask?
Modern life is indeed about multitasking and juggling many things at once. Why should your home gym be any different? If a playroom or home office does not fit your needs, then it is time to think about some other cool additions. A home bar along with the gym is a great idea for a man cave that should make the guys pretty happy. You can even add a small kitchenette to the home gym that comes with a compact fridge for all your beverage needs!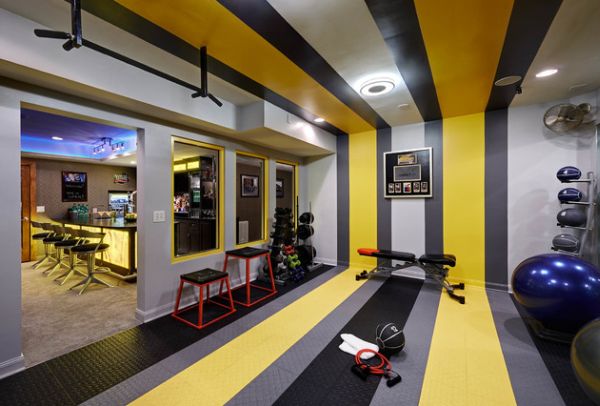 by Vonn Studio Designs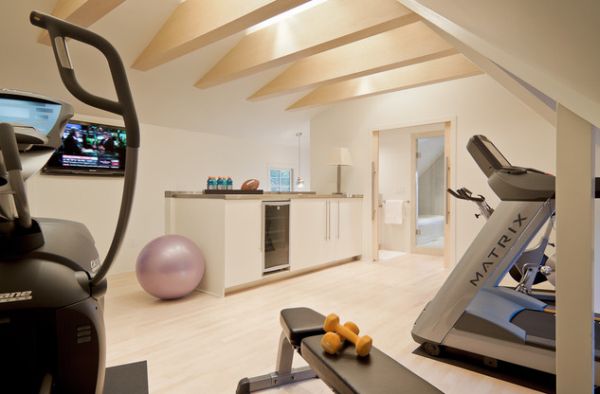 by olodesign
In case you intend to spend a bit more cash on the project, try transforming the gym into a gorgeous indoor basketball court and hold a friends-and-family tournament. The possibilities are simply endless for those willing to think outside of the box.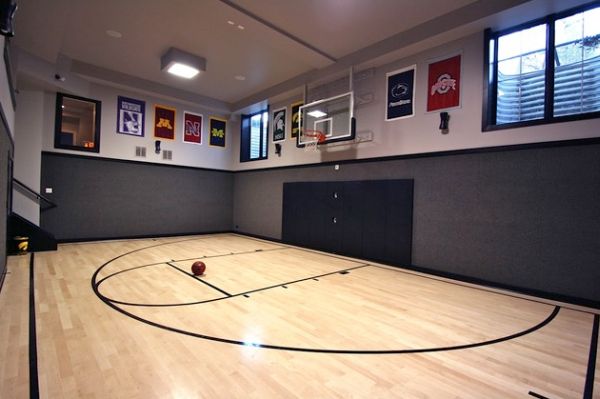 by Oakley Home Builders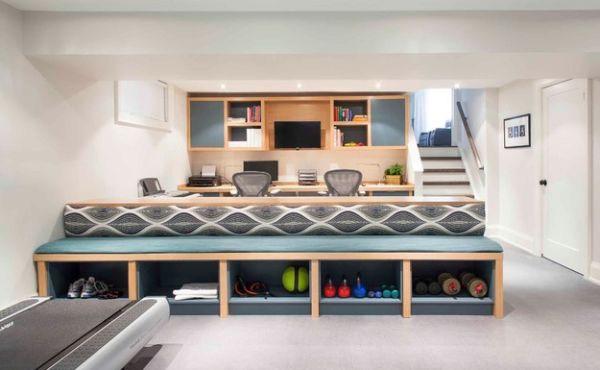 by Meghan Carter Design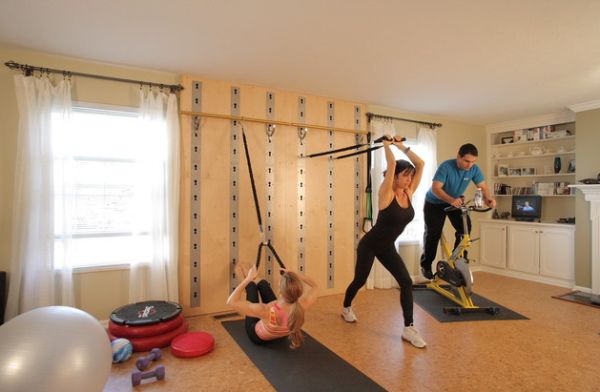 by Isawall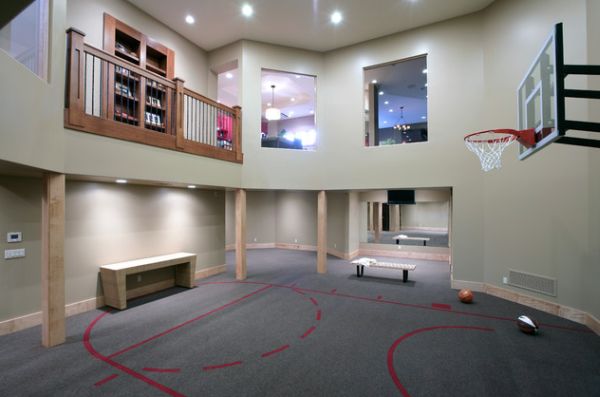 by Visbeen Architects
Decorating Ideas for the Home Gym
We know what some of the guys out there are thinking. Four walls, a few carpeted tiles and a music system that blows your mind is all it takes, right? While that style works for some, others might want their home gym to reflect their own personality a lot more. Just like every other room in your house, the home gym is also all about creating a space that YOU are comfortable with. That is one of the main advantages of bringing the gym home. You can play the music you love, wear a favorite shirt that has more holes than fabric, and paint the walls any which way you want. A beautiful, fresh view outside and a few inspirational posters add to the entire appeal.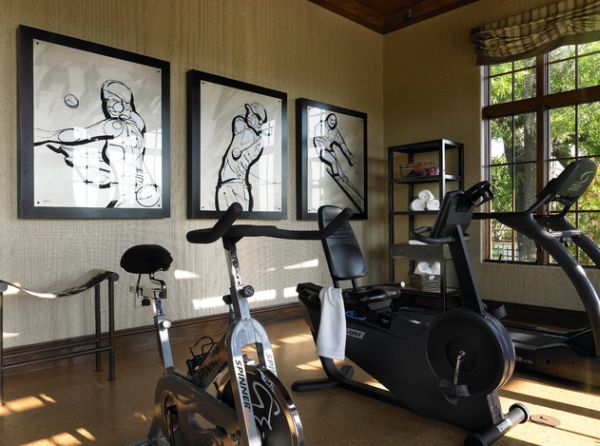 by Victoria Martoccia Custom Construction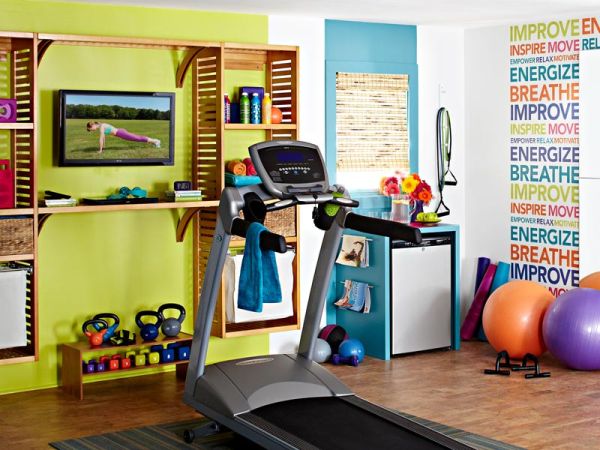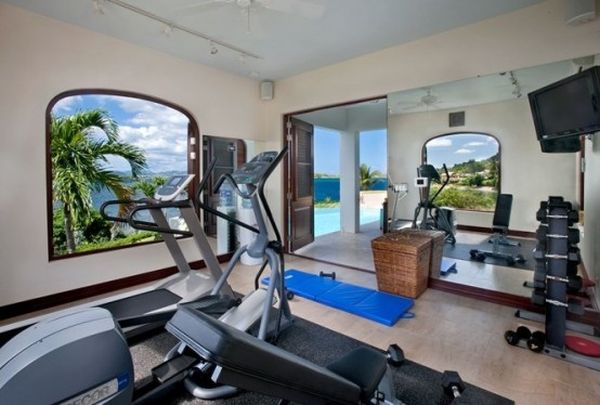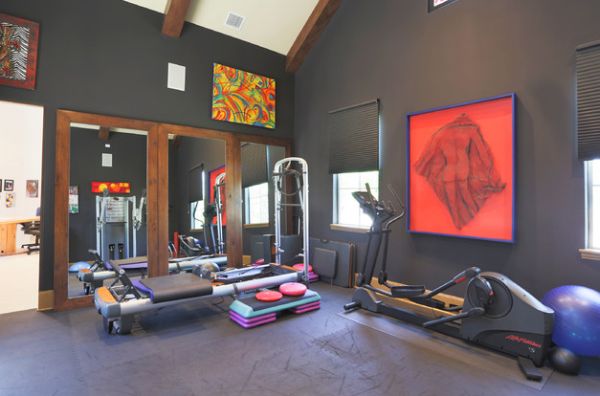 by Sullivan, Henry, Oggero and Associates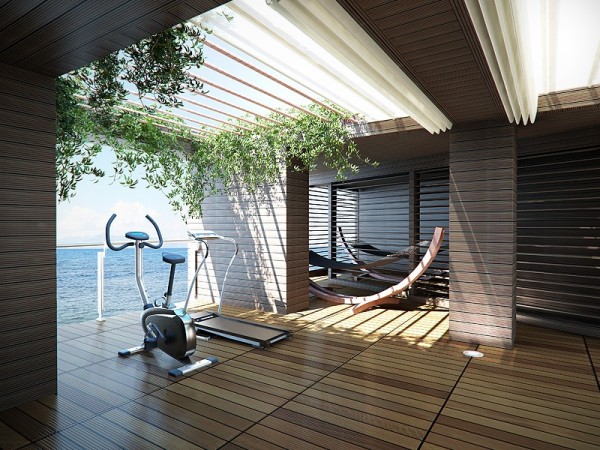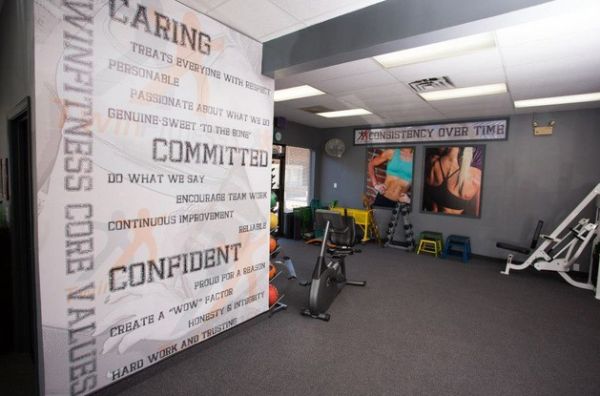 by Shaping Your Space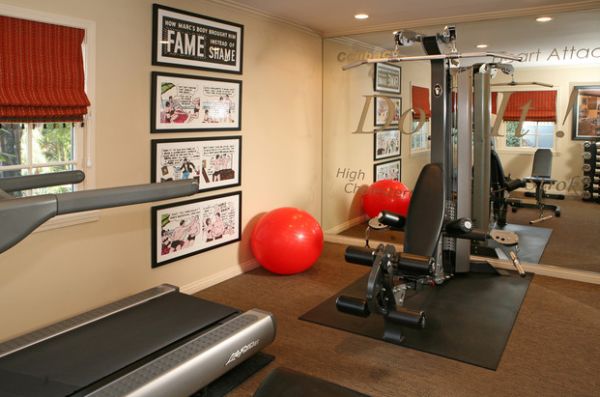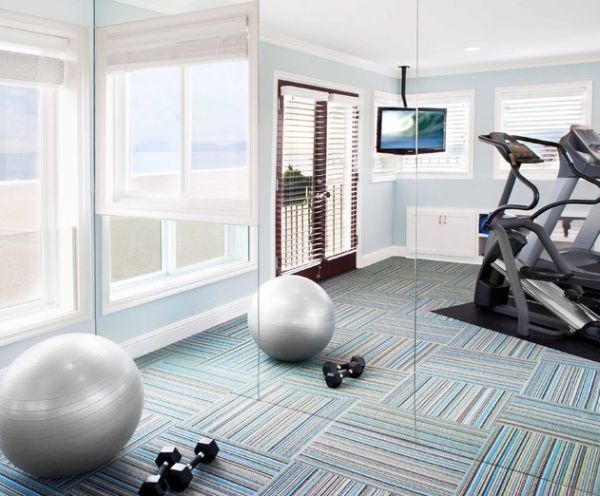 by About : Space
Walls that Inspire
Inspiration is a very important part of building a workout routine and often something that is overlooked. It's hard to keep yourself constantly motivated without an encouraging word or two. So why not let the walls of your home help you along? Custom-created wall murals and decals are both fun and easy to incorporate. You can pick an inspirational quote from your favorite flick or an athlete that you adore. Sports memorabilia or even a picture from your college days hanging on the wall can make all the difference.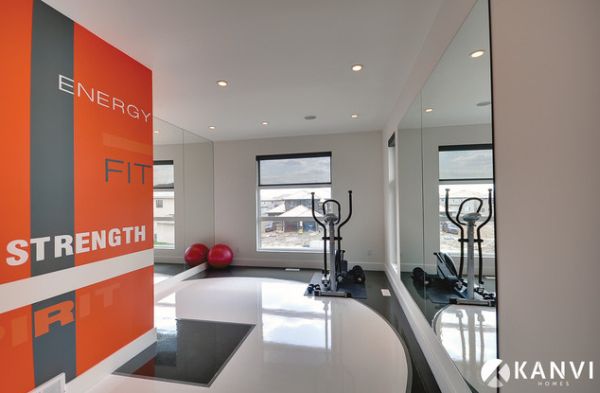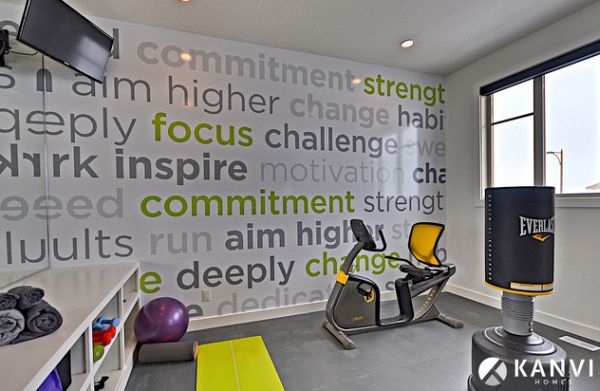 by Kanvi Homes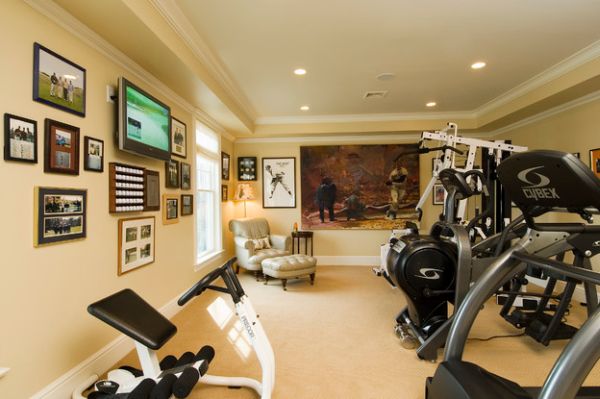 by Sara Hopkins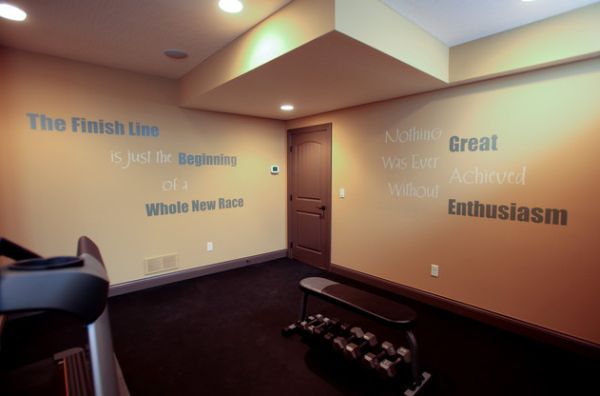 by Instyle Interiors
The detailed sports locker room wall murals below are truly amazing and accentuate the appeal of the home gym. A collage of images or even serene Buddha statues that take you to a higher plane of inner peace make amazing additions to the gym. These brilliant ideas showcase how a home gym is much more than four walls randomly put together…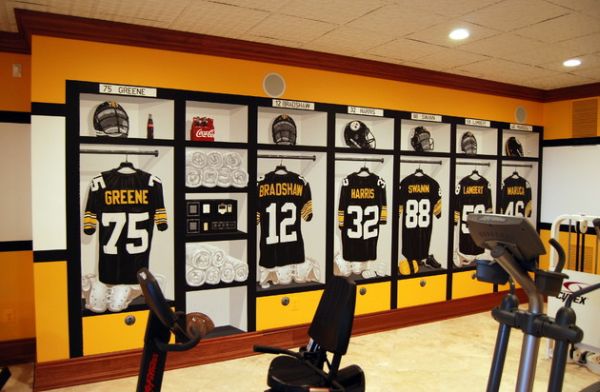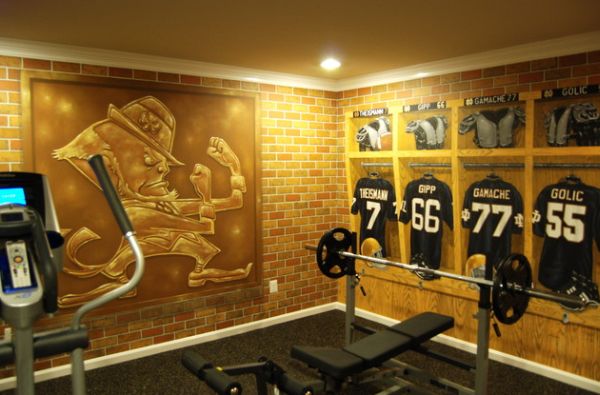 by Wow Effects – Murals and Fine Art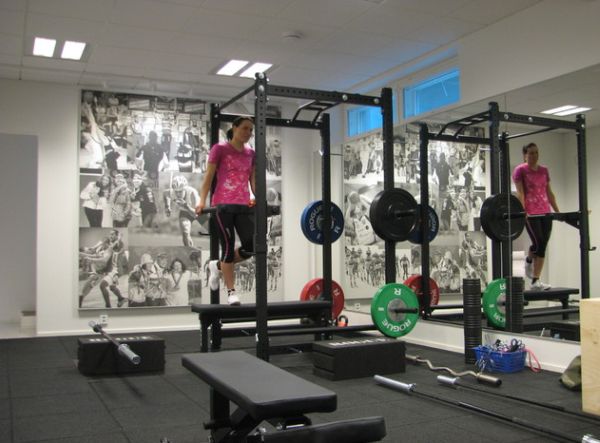 by L.I.N.E.S Interiors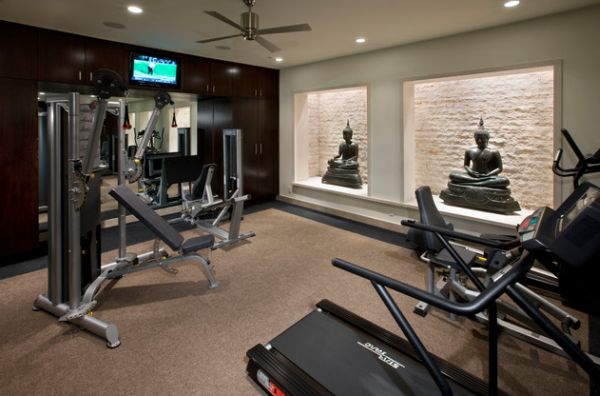 by Kollin Altomare Architects
There is a Color beyond Steely Grey!
Speaking of walls, there is no universal rule that black and cool steel grey are the only colors that should be used on the walls of a gym. Most commercial gyms opt for these hues to create a calming and neutral setting that everyone can enjoy. However, your home gym can be clad in any color of your choice. Fresh green, fuzzy yellow, passionate red or invigorating orange, the choice depends on the theme that you want and the ambiance you prefer.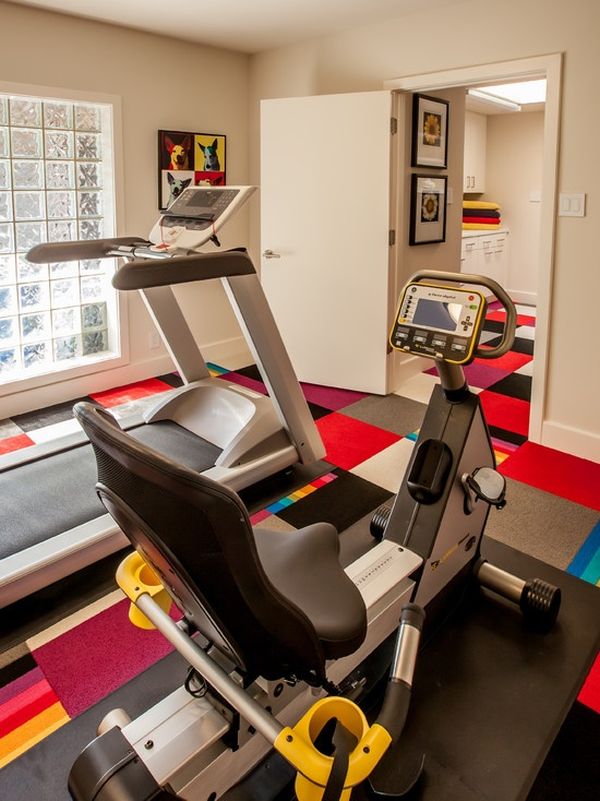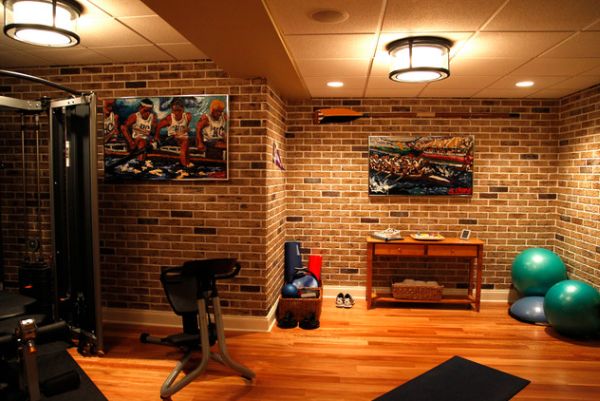 by O'Neal Interior Design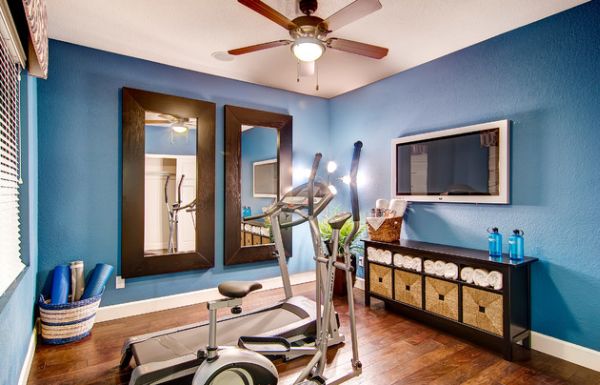 by Oakwood Homes
From the traditional boxer's gym style with its look that is rough around the edges, to a colorful space that is clad in the shades of your favorite football team, pick a color scheme that you will enjoy the most. Shaping up and staying fit is no laughing matter, and you will reap benefits of all the hard work over time. So enjoy the hard yards and meet your fitness goals right at home!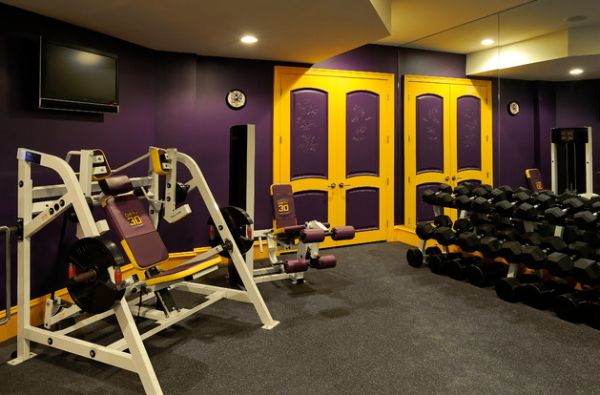 by Distinctive Designs By Janelle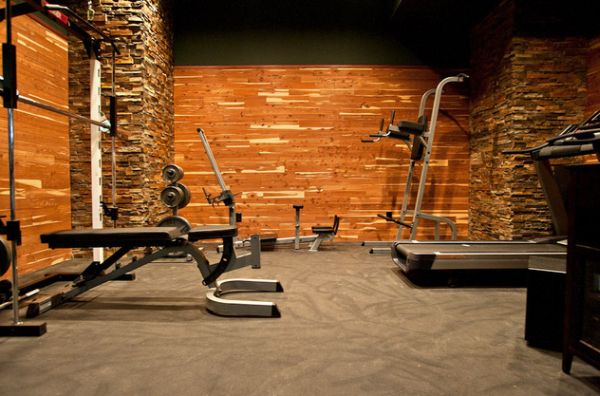 by Atmosphere 360 Studio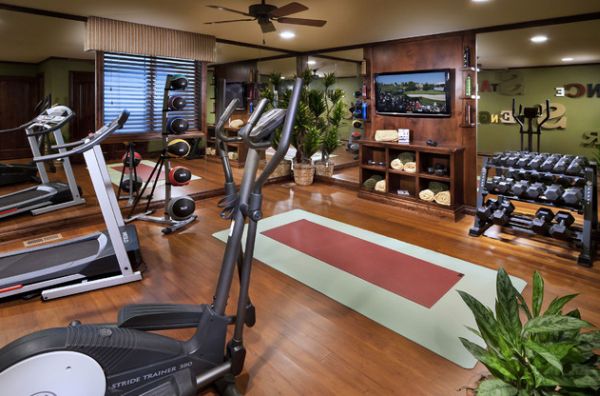 by Celebrity Communities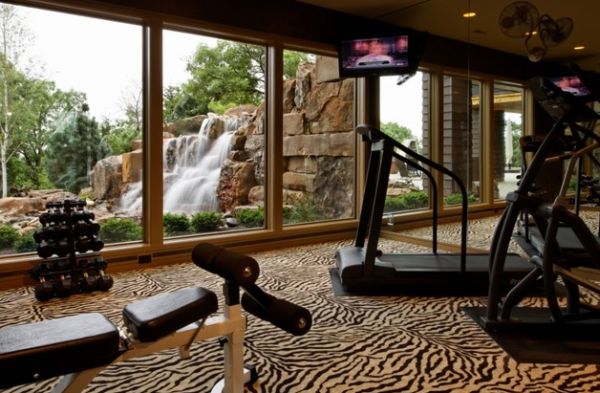 by Curt Hofer & Associates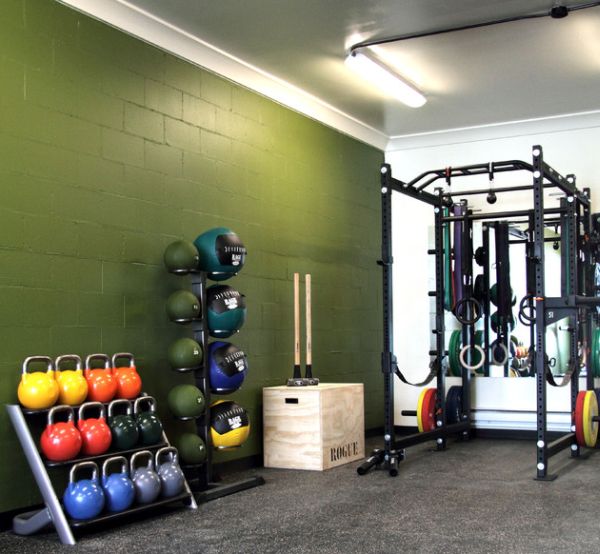 by Capstone Dwellings, Design-Build