Having more space has become a commodity these days hence why finishing an attic is an ideal way to gain space for an extra bedroom. But it's not so easy — from choosing the solutions to use, to coming up with a design that pleases you. So here are some tips to make the most of your attic and how a bedroom should look up there.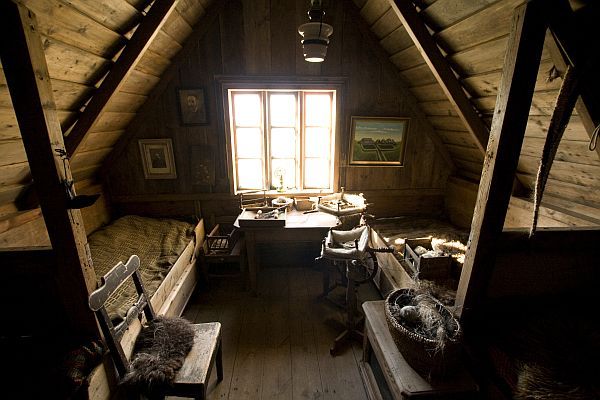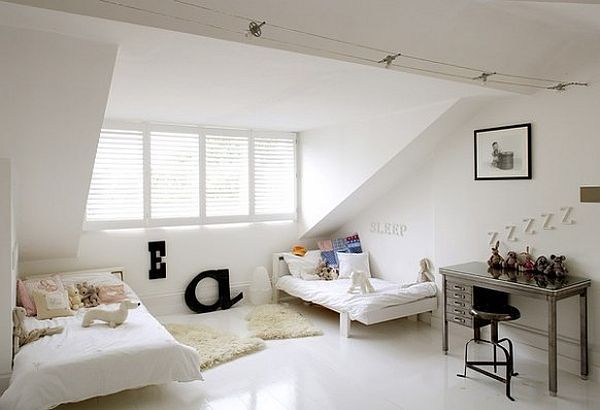 1. Distract the eye from long, skinny room dimensions.
Many attics run the length of the house, making the dimensions long and skinny like a bowling alley. Painting the shorter walls a darker or brighter color than the long walls visually evens out the dimensions. Placing a bed with a substantial headboard against that wall has the same effect. If the room is large enough, some designers place the bed at an angle to visually break up the long rectangle. Another option with a large room is to divide the room into a bedroom and sitting area, perhaps with a screen partition.
2. Give the ceiling line some style.
Most attics have short knee walls and a slanted ceiling, perhaps with inset dormers. You can deal with the odd ceiling in one of two ways, but don't ignore it. One way is to camouflage the ceiling lines by painting the walls and ceiling the same color. For a cozy Victorian or English cottage look, envelop the room in a pretty floral pattern. The other way is to make the ceiling a design element with some rustic beams or by paneling the sloped portion.
3. Compensate for low lighting.
Many attics don't get much sunlight. Dark paint colors like burgundy, navy blue or chocolate brown make a dimly-lit attic feel as depressing as Sara Crewe's garret. On the other hand, light colors like off-white or cream will simply look dirty in low lighting. Instead, choose a mid-tone somewhere in the middle of the color strip.
4. Make maximum use of knee walls.
Knee walls, the low walls that join with the slanted roofline, are excellent spots for furniture that you use while seated or lying down. Upholstered chairs, loveseats and beds are perfect for tucking under a knee wall.
5. Make maximum use of dormer windows or skylights.
If you have one large dormer window, try placing the bed opposite the window so you get a beautiful view of the morning sun upon awakening. Placing the bed under a skylight makes you feel as if you are sleeping under the stars.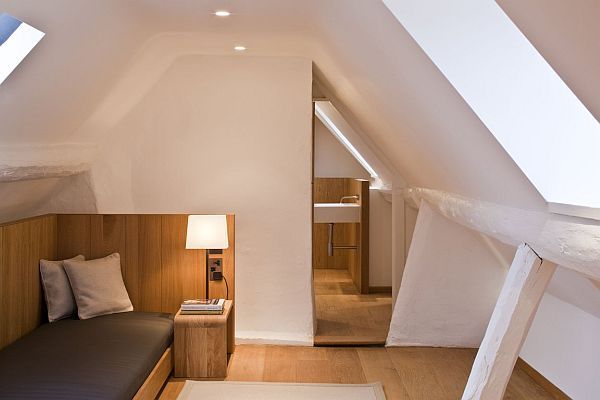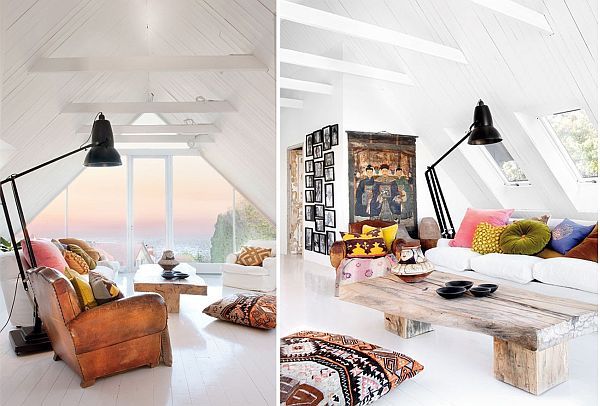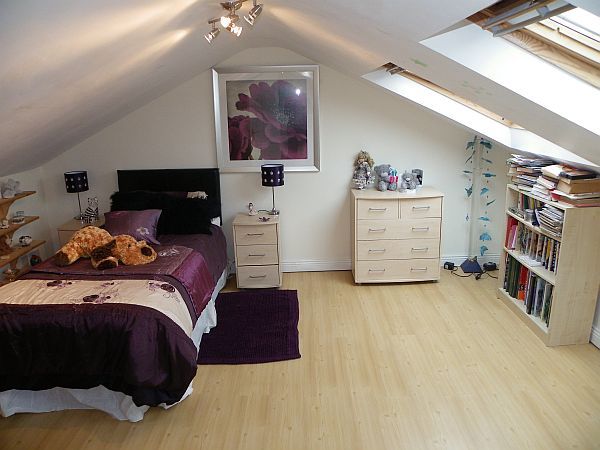 A large dormer window makes a perfect alcove for a sitting area. Place an upholstered chair in the alcove with a small end table and reading lamp for a sunlit reading nook. A smaller dormer window can be used as a desk area or a window seat.