Can't find space for your flat screen? Your new kicks? Take a look at some easy ways to bring order to your house and save space.
Whether its personal, atmospheric, property or breathing, space is an integral part of our existence and we want more of it. Need more and crave more. Well, like every good therapist, preacher, psychiatrist and friend would admonish and advise you, it all starts at home.
Space is a commodity, no matter what others may tell you. It's something we as children have bargained with during long car trips and now in the 'his and her' bathroom? Let's just say let the woman win. Just let the woman win her space.
Space makes up a huge part of the equation of life and despite ingenious advancements in technology that make washing dishes, cooking, heating meals and even listening to music easier and faster, and in some cases smaller. (Now you don't even have to buy a CD. It's all virtual based. Like in the cloud, virtual. Now there's an innovative approach to space consolidation) We haven't really conquered the space deficit, however, for the many overwhelming areas of comfort and necessity in our homes.
But with a little innovation, creativity and compromise, that space can and will be yours for the taking.
1. Hang Your Pots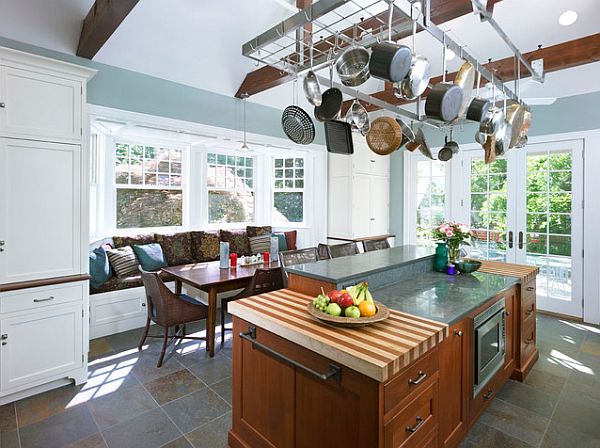 Hang them from the ceiling-there's a lot of empty space up there if everyone in your home is under 6'5". Another way is in your cabinets. Instead of stacking them, hang them from their handles and store lids below. This is so much easier on the nerves when you are looking for the in between sized pot.
2. Stack Your Washer and Dryer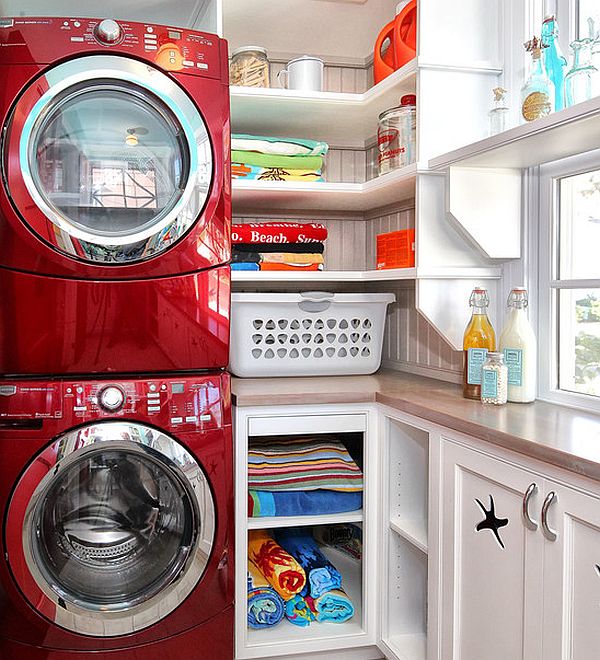 What goes up must save space, right? Here's another great example of using the empty atmosphere of your home by building your utilities upwards.
3. Bunk Beds Are Still Popular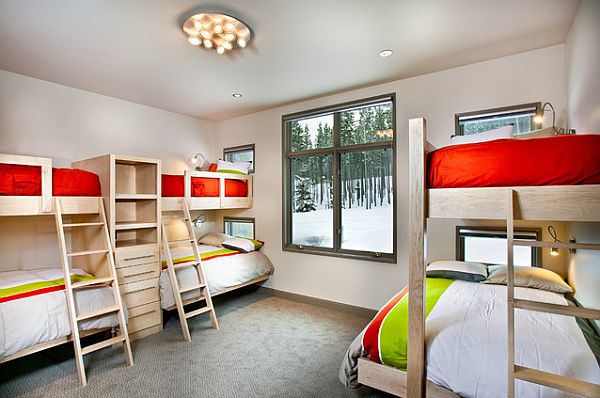 Create more play space in your children's bedroom (thus eliminating the need for them to spread throughout the entire room) by using bunk beds. Even if you have one child in the room, bunk beds come in all shapes and sizes enabling the bottom portion to become a desk, dresser, or other cave of fun.
4. Build Under Stairways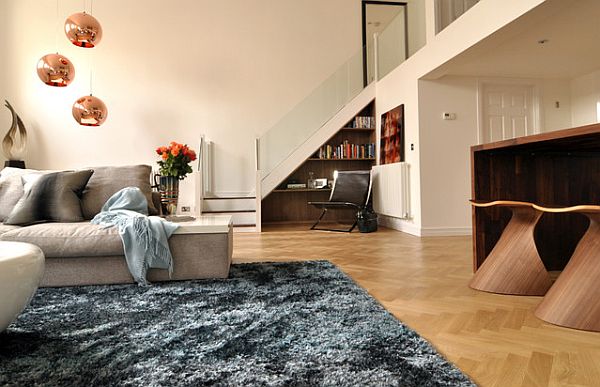 This is almost and underground approach to storage. Save space by taking odd shaped portals of your home-like under the stairways-and building storage units right into it. Drawers, shelving, apothecaries, hanging racks for bikes, whatever blends into the room best and you have an instant space saving solution.
5. Front Facing Bookshelves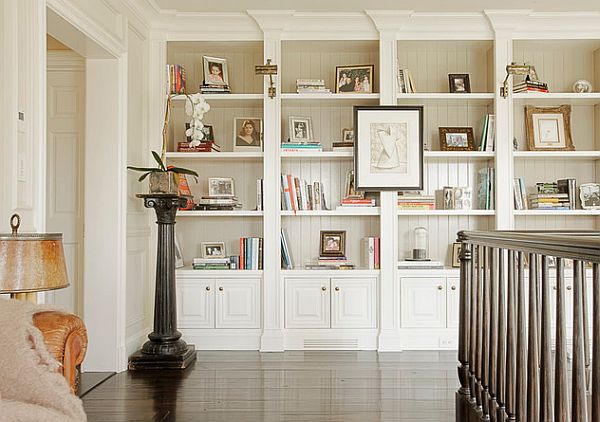 Like the library shelves in the children's section, bookshelves adhered to the wall and allow for the cover of your book to be prominent are sleek ways to get your books off the floor and fun for the kids to use.
6. Sliding and Pocket Doors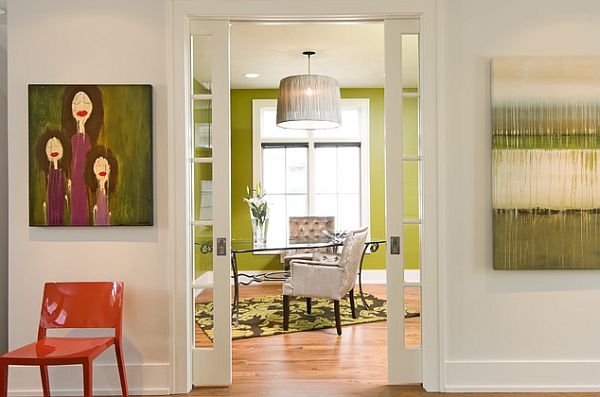 When they're open they have chameleon like abilities to blend into and onto the wall. Leave them open, doesn't matter for they take up no extra walking space.
7. Wheeled Furniture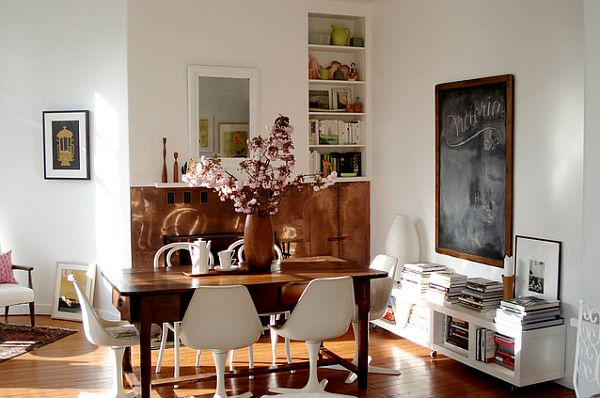 This is great and easy to move in the event the dance floor needs cleared. If not wheeled, at least structurally sound but light enabling you to slide and more around with ease.
8. Decrease Leaves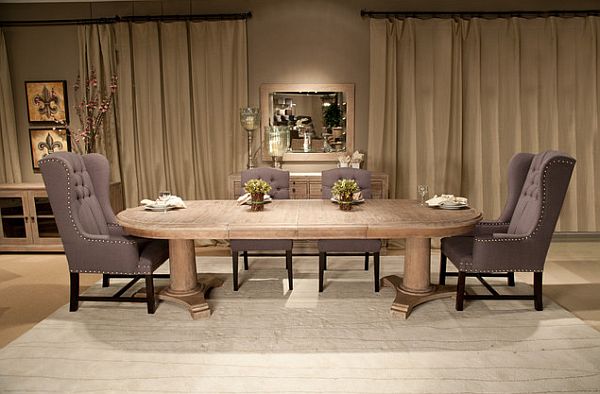 Take the extension leaves out of your dining room or kitchen table when not in use. More legroom minus the bruises negotiating your passage between the table and the wall: Definitely an A+ and a real case of Addition by Subtraction.
9. Comfortable Futons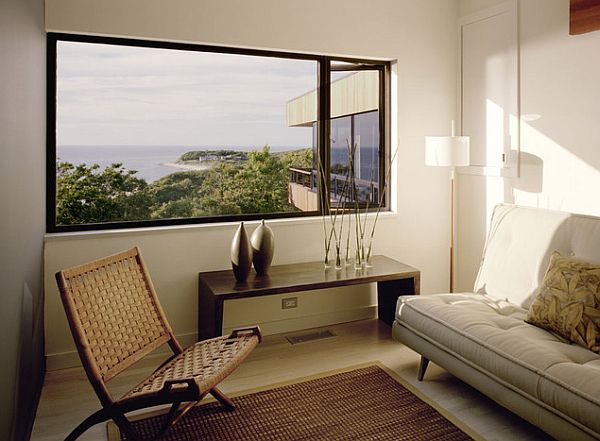 Have an extra room that is utilized for many recreational purposes, but excludes extra space? Futons have progressed in style and comfort since their origin. Like a sleek sofa bed, you can have the convenience of bed, but folds up giving you the sweet success of more space.
10. Trundle Beds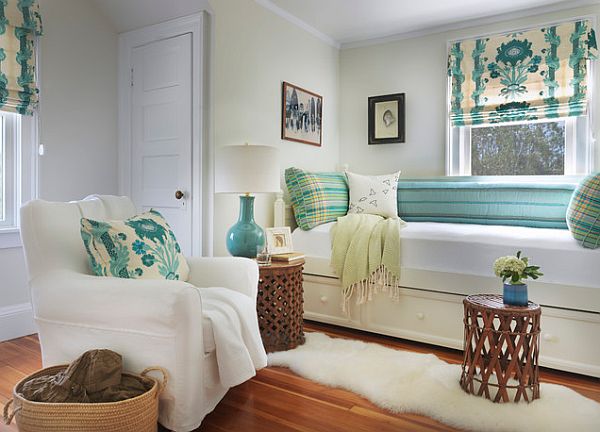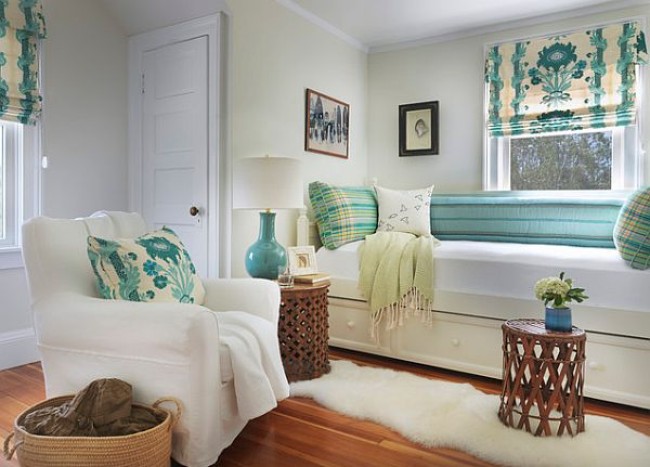 Not only does this prevent the kiddos from sticking things under there that don't belong, you can replace the trundle mattress with a train track mat or other toys so they can easily access their toys and with a shove clear up the mess! If momma has an unorganized serving spoon drawer, can't her son or daughter?!
11. Magnetic Racks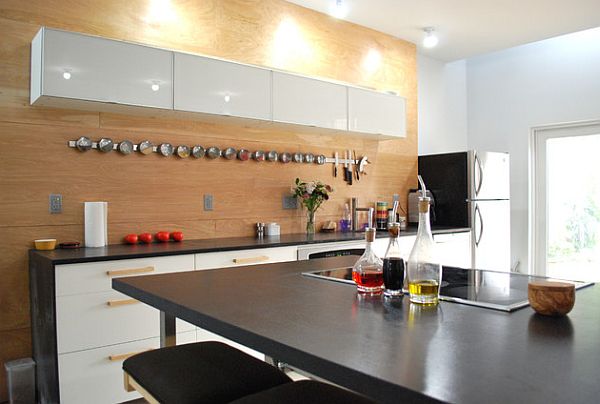 From spices, to knives magnetic functioned kitchen accessories are awesome and allow for free drawer space. Take advantage of all that empty wall space and slap your knives on that.
12. Shower + Tub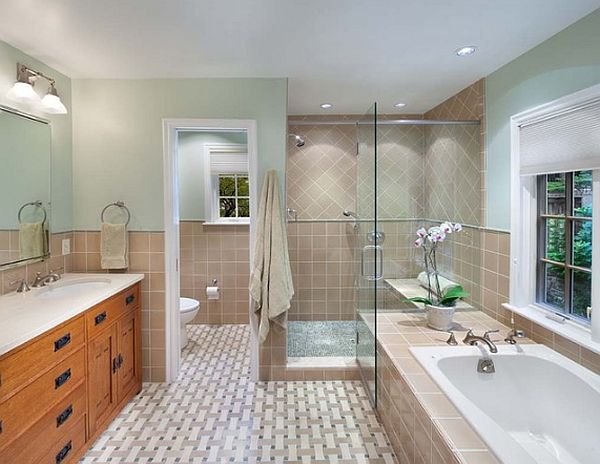 Bathrooms are now synonymous with mini-spas and thus somehow the bathtub and shower have divorced and live on separate sides of the bathroom. But you can have all the luxury of the spa even if the shower and tub are conjoined. Space saving, baby, space saving!
13. Utilize Your Attic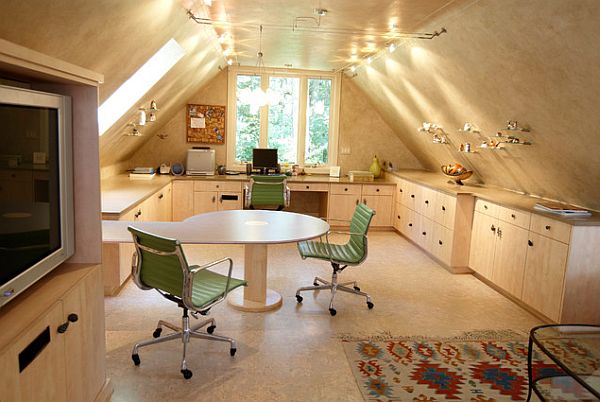 If things haven't been used in six months or more yet your still hesitant to permanently part with it, see how your separation anxiety will cope when the problem is above your head. Free up some closet, shelf, drawer and floor space and keep it free. Not everything requires a refill.
14. Hinged Apparatuses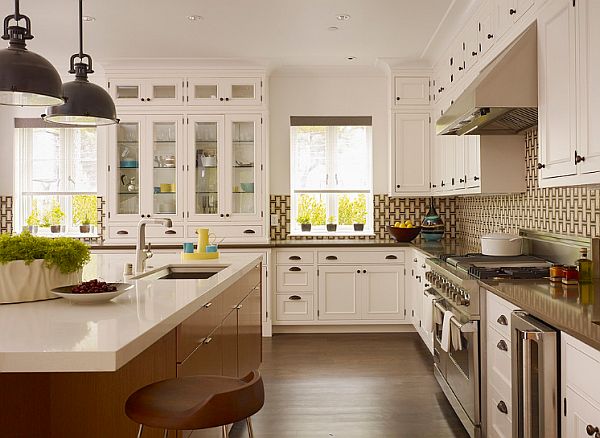 From desks, to other surfaces, when attached to the wall they are décor, unhinge them and borrow space to use as a desk. Seal it up and you get your space back!
15. Resourceful Tables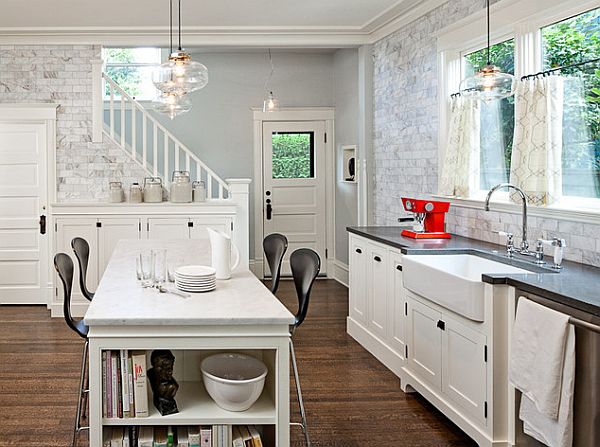 Be it your coffee, accent or dining table; fill those legs with some juicy good shelves, and drawers. Store your flat wear, office material, crafts supplies, whatever you want within reach of your table and you have completed a fifteen step process to saving space in your home and clearing up the worries in your mind of what goes where! Enjoy and repeat this process every couple of months to ensure you are properly adhering to the rules and regulations of saving space!