Let's face it — most of us are on a budget! From the renter in the midst of an apartment makeover to the new homeowner adjusting to the responsibility of paying a mortgage, the art of juggling a desire for style with the reality of expenses is a way of life. How do you get the look you want without breaking the bank? Luckily we live at a time when blogs, television shows, magazines, books and more have educated the public on the basics of interior design. A wide array of DIY projects, bargain shopping tips and product guides awaits the design enthusiast.
With so many tips and tricks out there, how do you know which project, look or bargain is right for you? There's no one definitive set of answers, but today we've collected 10 of our favorite design tricks that present a detailed picture of savings and style. Designing on a budget truly is a way of life. Embrace it. Be creative. And don't forget to have fun!…
1. Know where to find good deals on new items.
Our first design tip involves knowing how to bargain shop. Become familiar with the retailers that consistently offer durable, well-designed pieces that are also affordable. Your go-to retailer may not be the first choice of your best friend, but all that matters is knowing what works for your budget and your style. One consistent favorite: IKEA.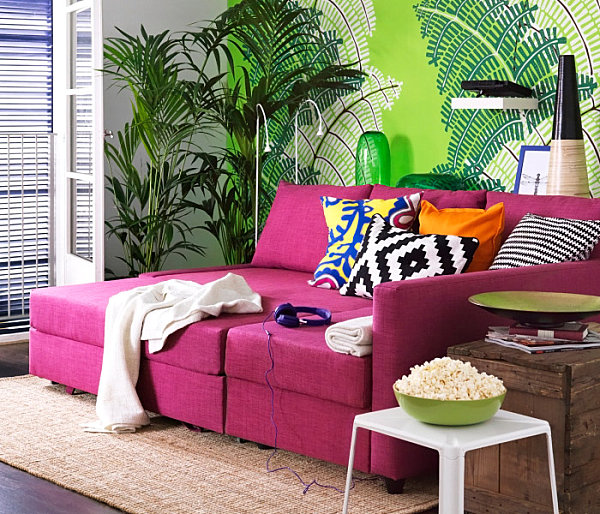 Another brand and retailer with a commitment to affordable modern design is CB2. The company continually refreshes its merchandise, providing variety (as well as great sales). Below we see Triumph Red Lounge Chairs, crafted of red bonded leather and a steel frame with a red powdercoat finish: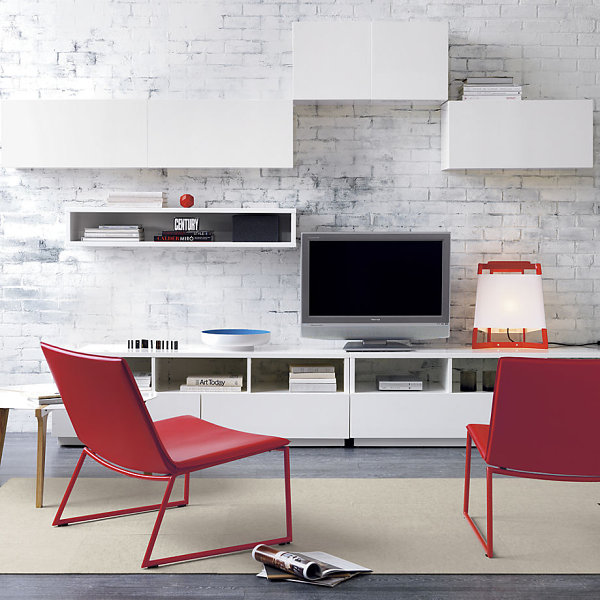 2. Incorporate used items, such as vintage finds.
Bargain shopping also means being open to incorporating used merchandise, which can be purchased for amazing prices at locations such as thrift stores, antique shows, and online retailers like eBay and Etsy. [from Queens of Vintage]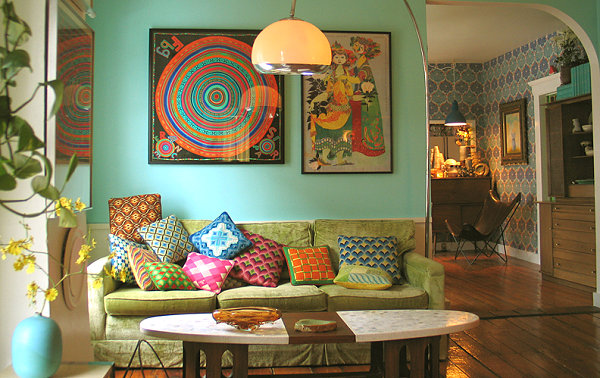 Many of today's most popular spaces incorporate modern and retro finds for a unique look that celebrates a blend of old and new. Don't be afraid of garage sale pieces! Some of your favorite decor items just might be used (or gently used) pieces you find when you least expect it. [from Design Vidal]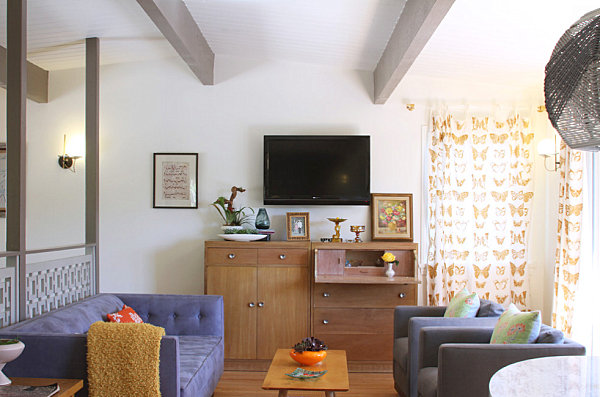 3. Embrace a DIY mentality
This design tip is one of today's most popular and most celebrated money-saving techniques. Entire blogs are devoted to the art of the DIY project, and when an idea catches on, it gets maximum coverage. One of our favorite new DIY projects is this Geometric Stenciled Floor created by Sarah Sherman Samuel from Smitten Studio and A Sunny Afternoon. Instead of paying to re-tile her office floor, Sarah opted for the more budget-friendly strategy of painting the existing tile. Check out all the details at A Beautiful Mess: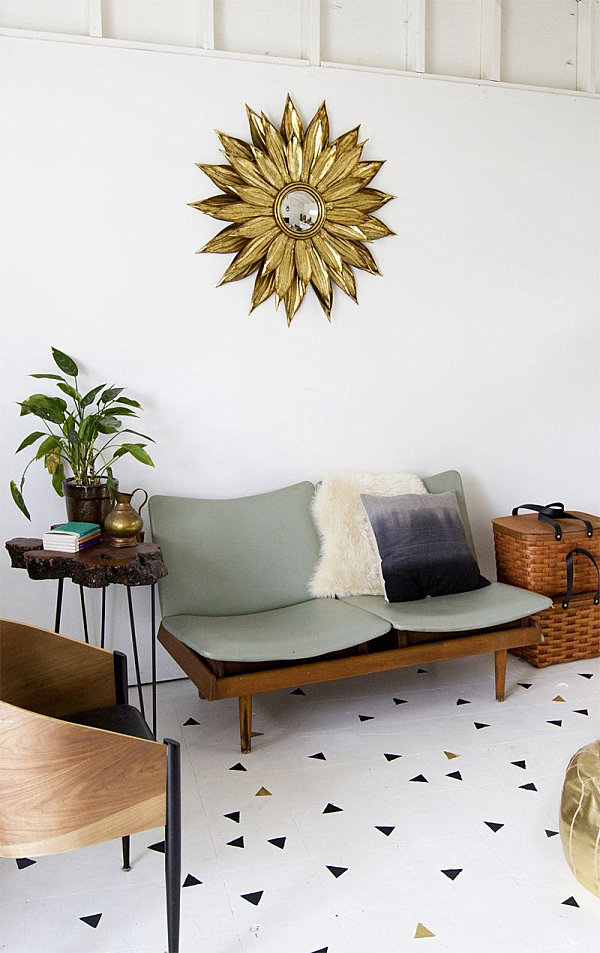 And of course, we've previously blogged about this amazing Painted Wood Wall Art DIY project from Salvage Love, created by arranging and layering painted wooden strips for a vintage look. Be sure to check out more great DIY inspiration at Decoist!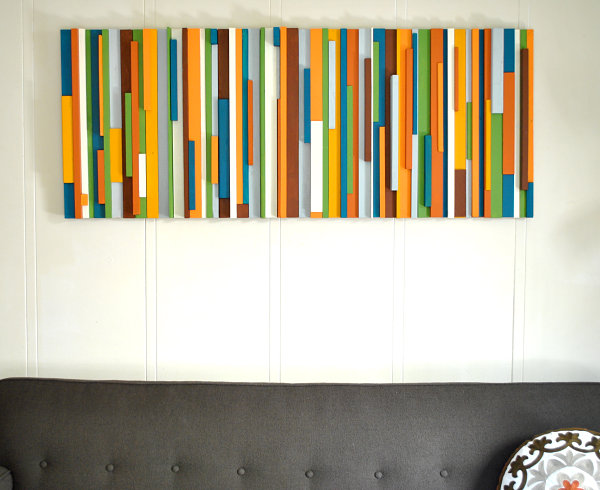 4. When in doubt, paint it.
As we've seen with the painted geometric floor above, applying a new color or design to an existing feature is a wonderful way to make a big impact. This gorgeous living room uses a feisty shade of blue as a fabulous backdrop for hues such as turquoise and coral pink. Painting the trim and ceiling the same shade gives the room a saturated, designer look. [from Summer Thornton Design]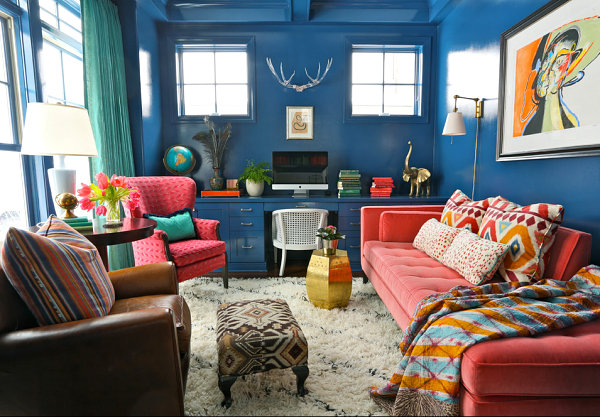 Painting furniture also makes a big statement, especially when it comes to freshening thrift shop and flea market finds like the chairs below. These bright yellow pieces were painted by A Beautiful Mess blogger Elsie to create a vibrant look in her dining room. Note how one consistent hue unifies chairs that represent a variety of design styles…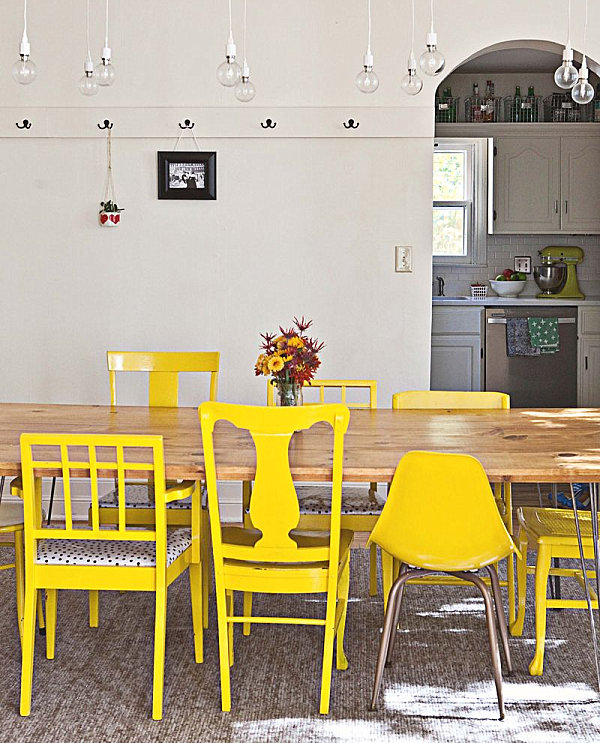 5. Know when less is more.
When we move to a new place or tackle the design of another room in the home, our first instinct is often to fill every square inch of space. This puts a lot of pressure on us from both a decorative and a financial perspective. It's OK to take your time designing a room, and it's also OK to go with a more minimalist look. After all, a few quality pieces can make a bigger impact than a room full of clutter. [from A.R. Design Studio]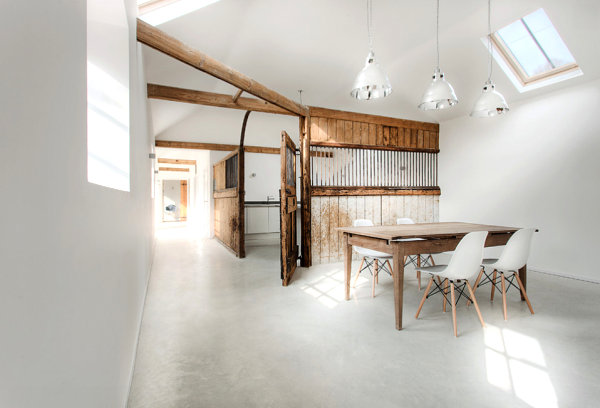 Not to mention, when we focus on a few unusual, quality items, the resulting look is often artistic, striking and intriguing… [from FORMA Design]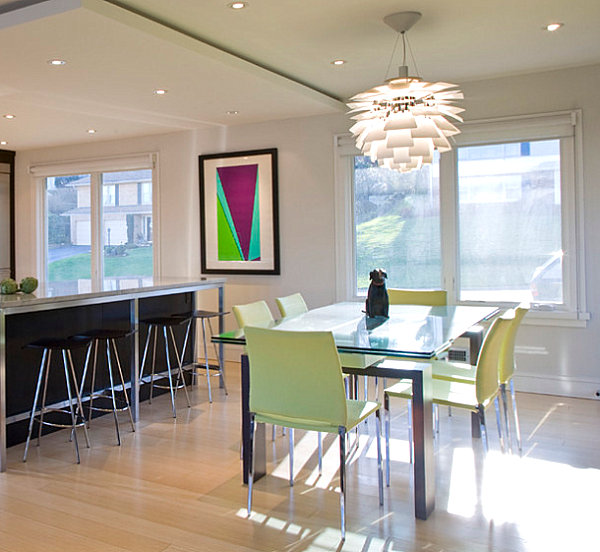 6. Celebrate eclectic design.
While a unified, minimalist look is fun, it's also exciting to go with an eclectic look in your space. After all, people are often drawn to a range of styles rather than one matchy-matchy look. When we combine a variety of elements, the result is an interesting reflection of who we truly are. [from Design Manifest]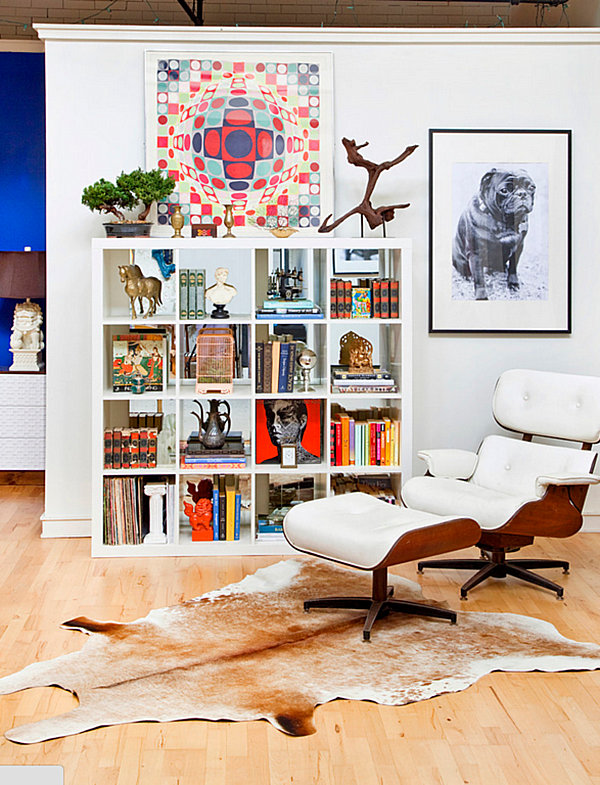 Not to mention, going eclectic gives us permission to combine hand-me-down items with brand new pieces, or to gradually replace older items with newer finds. [from Birdhouse Interior Design]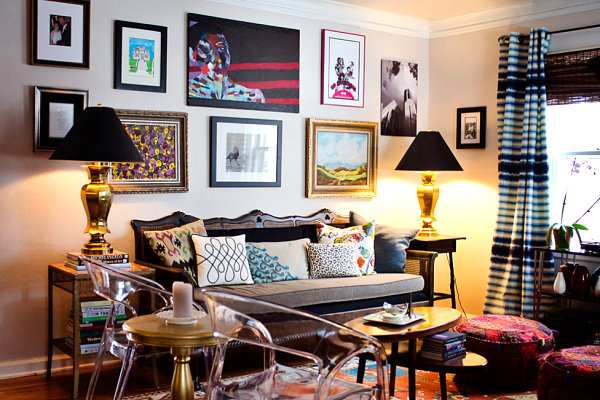 7. Anchor your space with a statement rug.
Just as a fresh coat of paint gives a room a delightful makeover, a bold rug has the power to beautifully transform a space. And don't think that buying a new rug has to be a financial burden. This JERNVED rug from IKEA is highly affordable and undeniably eye-catching: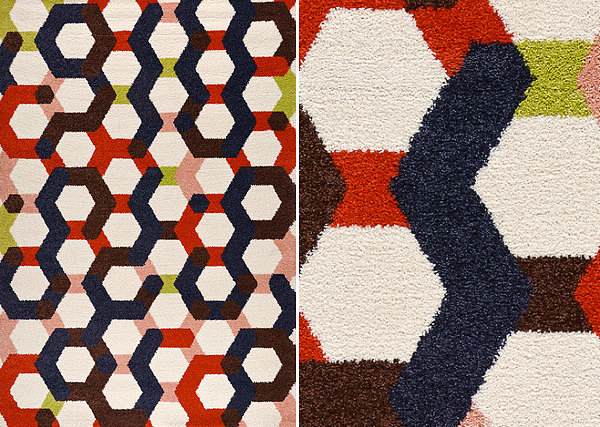 There are also creative ways to get a designer look, such as combining Flor carpet tiles, as shown in the colorful modern space below: [from Watermark & Company]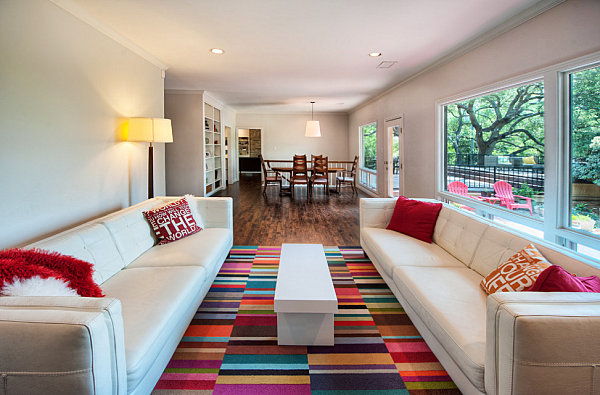 8. Make the most of lighting.
Bold lighting makes a big difference. Really. A geometric pendant light or thoughtfully placed floor lamps can elevate a room to new heights. Don't hesitate to go with a vintage fixture, such as the round pendant light shown below. [from Bright Design Lab]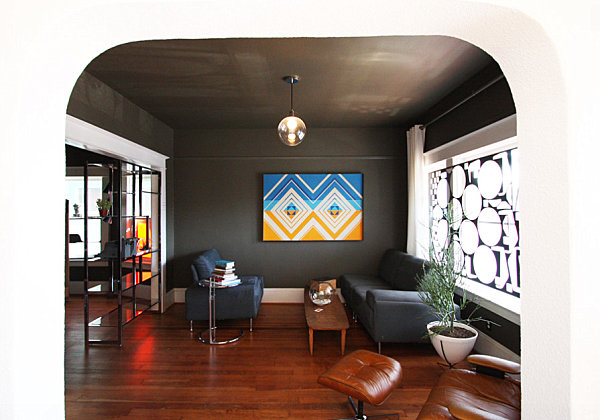 And once again, if you want to buy new, there are highly affordable options that make stylish, modern focal points, such as the IKEA 365+ BRASA pendant lamp shown below. This pendant lighting is available in two sizes so you can find just the right piece for your space.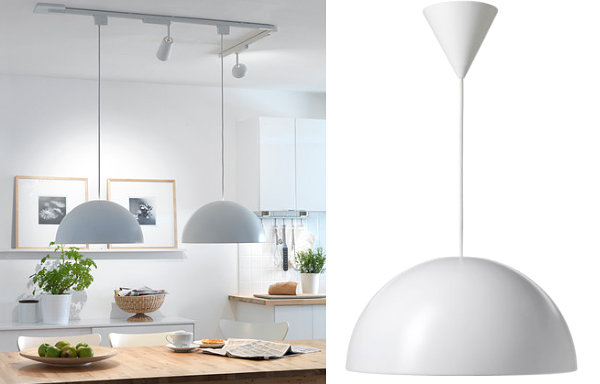 9. Harness the power of a beautiful centerpiece.
It may seem like a minor touch, but a statement centerpiece is an easy, dramatic way to take a room up a notch. This next arrangement from Articulture was previously featured in a Decoist post on tropical centerpieces. Try incorporating succulents, air plants and artful branches into a creative centerpiece that's also an instant conversation piece!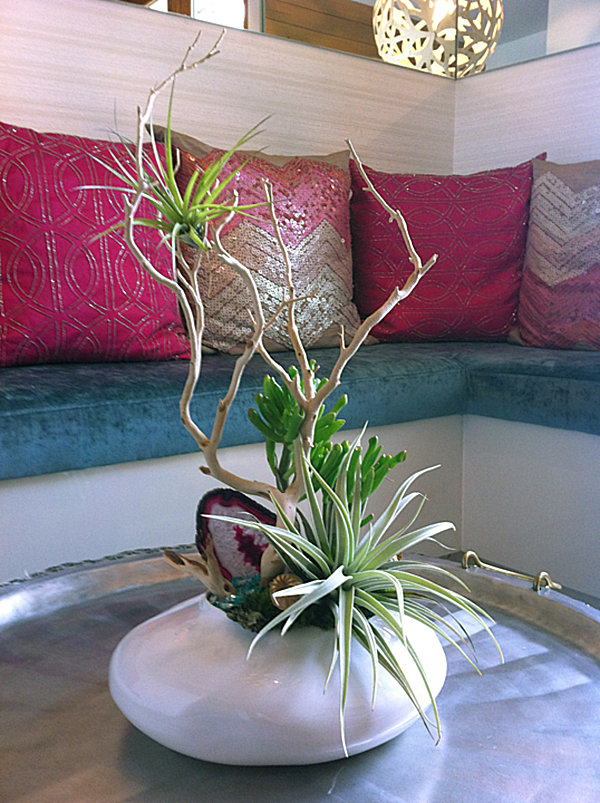 Speaking of air plants, they are modern, low-maintenance and super affordable. Also previously featured on Decoist, this glass globe/air plant terrarium makes the perfect focal point for a countertop, windowsill or coffee table.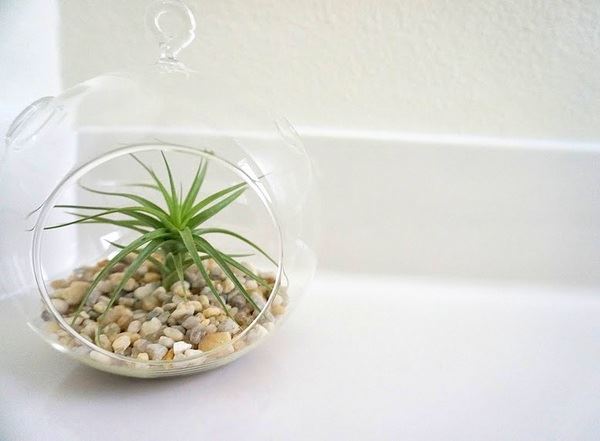 10. Group similar items for a powerful impact.
There is power in numbers. Believe it or not, the simple strategy of grouping "like" items can make a big difference. Do you have a collection that could transform a shelf, wall or tabletop to a prominent display space? Why not celebrate a group mentality? [from John Lum Architecture, Inc.]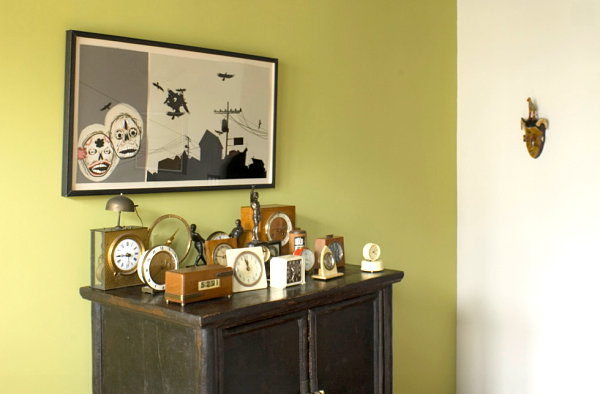 Not to mention, vintage collectibles add character and history to a space, often serving as true conversation pieces. We've previously blogged about these fun vintage arrows from Etsy shop Gallivanting Girls. Not only are they stylish, they're super colorful! [via Lovely Indeed]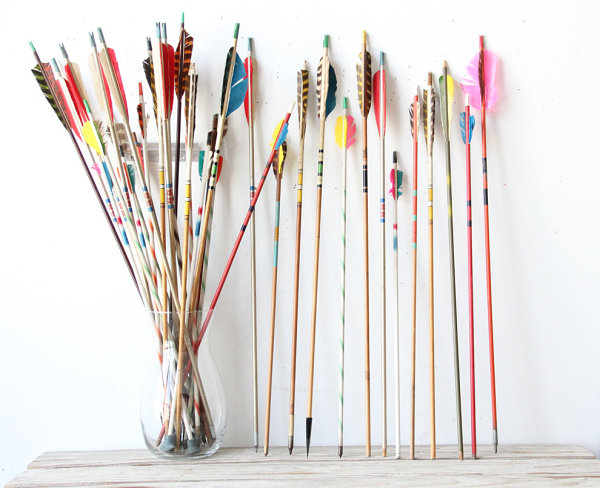 Have you found success with any of the design tricks featured in today's post? Share your experience by leaving a comment below…