If you read Decoist on a regular basis, you know that I've made no secret of my love for gold accents — one of today's top design trends. From brass to glimmering finishes in a range of gold tones, this season's warm shine is hard to miss. Which is perfect since the holidays are almost upon us. But gold tones are definitely not holiday-specific! [from Mark Williams Design Associates]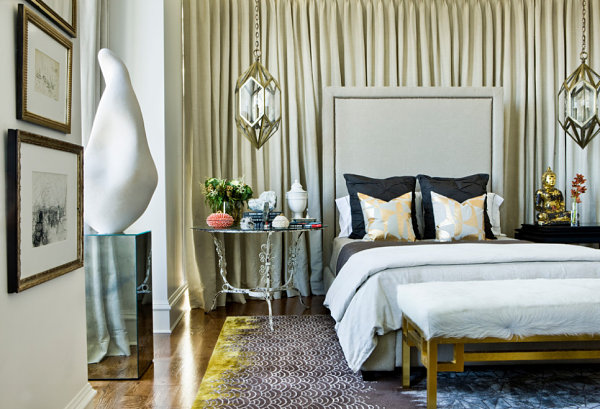 There's a certain color combo I just can't take my eyes off of… It's the juxtaposition of silver and gold! There's something about the blend of "warm" and "cool" that creates a fresh, modern look. And often the most striking manifestation of silver and gold design occurs when silver veers into pewter, slate and gray territory. Today we show you how to get this look with the help of stylish finds from West Elm. Enjoy!
Silver and Gold in the Boudoir
Since the combination of silver and gold is a decadent one, this duo is perfect for the bedroom. It never hurts to go glam in your sleeping space! And there's nothing like a pop of gold against a backdrop of gray walls, as shown below in this West Elm vignette featuring the Embroidered Metallic Bull's-Eye Pillow Cover in Gold: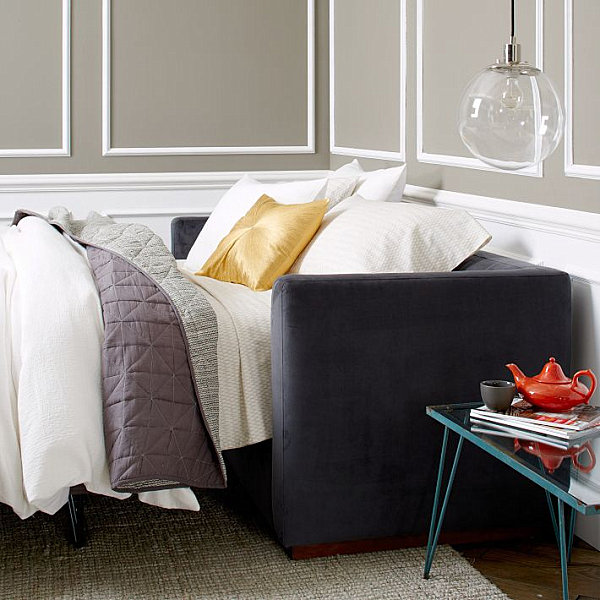 In fact, no brand celebrates the gold revival quite like West Elm. Today we spotlight a selection of unforgettable finds from this renowned brand. If you liked the gold pillow above, you'll be delighted to know that you can choose from a variety of Embroidered Metallic Bull's-Eye Pillow Covers, which are available in tones ranging from rose gold to silver…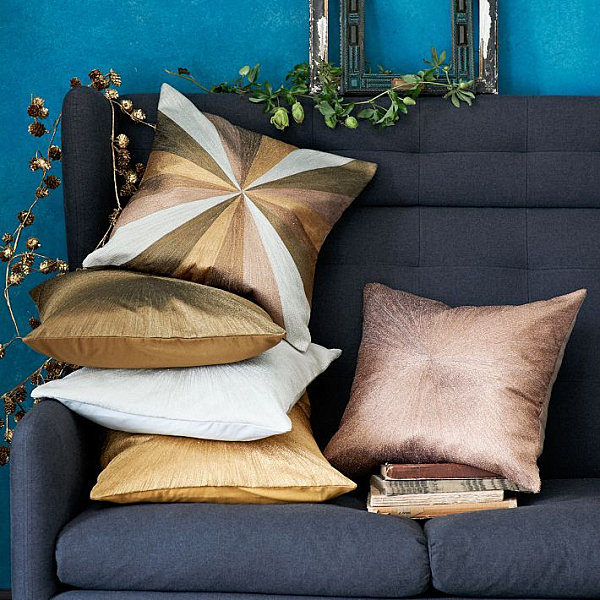 Anchor your bedroom with a geometric rug that seamlessly blends warm and cool shades. We're drawn to the Marquis Wool Rug, complete with a chic tribal design that creates an ombre effect with its shades of gray and taupe: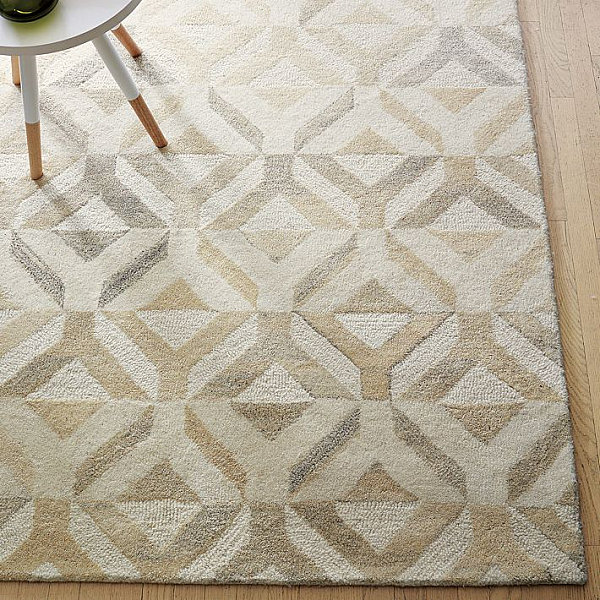 A brassy bedside table is the perfect way to introduce a burst of golden shine. Or silver! Check out the Martini Side Table below, available in two finishes so you can get just the look you love. Or combine both for double the metallic fun!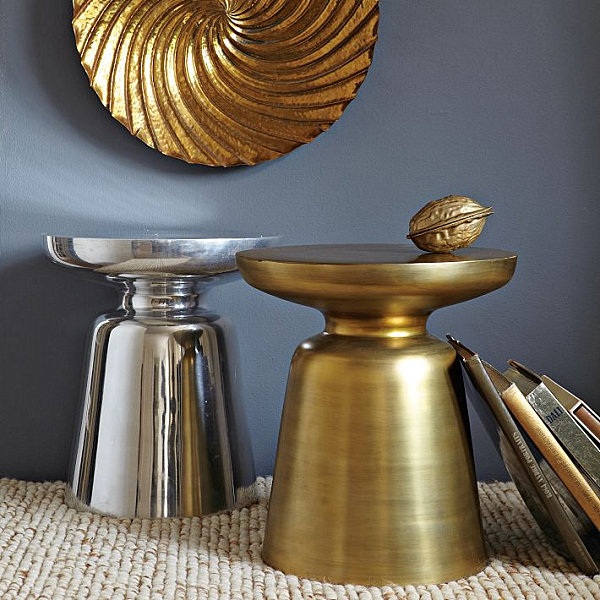 Note how accents such as gilded frames and brassy lighting are the perfect complement to gray walls. The Industrial Task Floor Lamp in Black + Brass features a base and tubing crafted of iron, then finished in black and antiqued brass: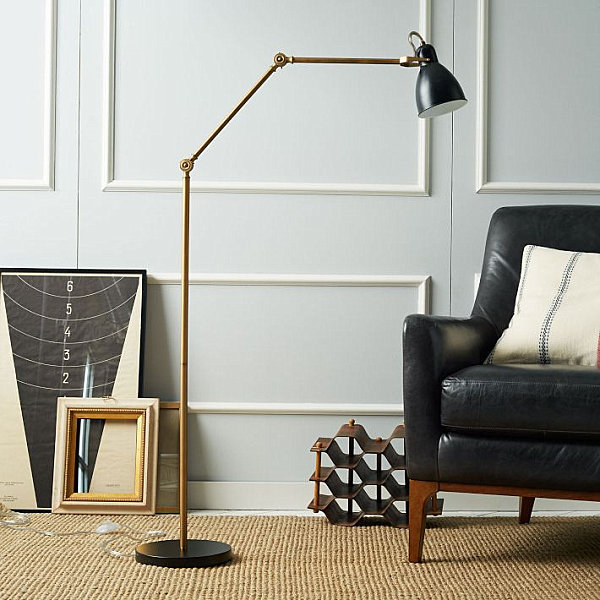 We're loving the saturated look of gold and gray shown in the image below. Keep jewelry and other mementos under a small roof with the help of Glass Shadow Boxes with linen lining. The angles and bold forms make a big impact, as does the gold trim…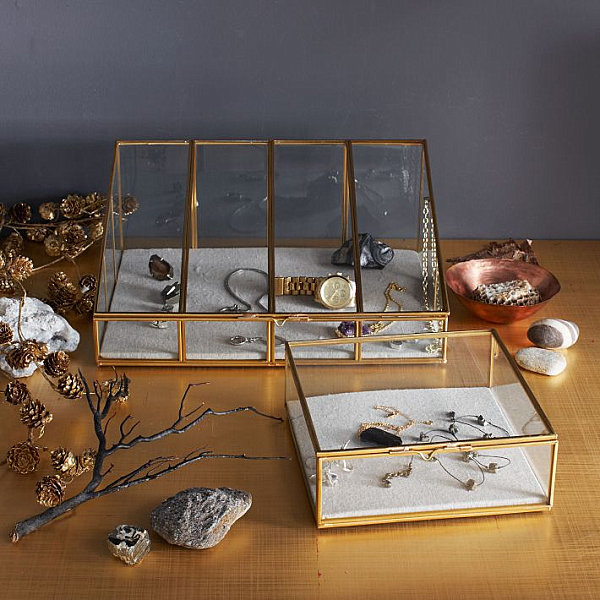 Silver and Gold in the Kitchen and Dining Room
Earlier this year, I came across this charcoal kitchen with gold details (from the Brooklyn penthouse of interior designer & blogger Athena Calderone), and it took my breath away. Not only is the color combination gorgeous in a retro-meets-modern way, this surprising palette for the kitchen creates a wonderfully fresh look, especially when combined with marble accents. [featured at Camille Styles, image by Christopher Sturman for Harper's Bazaar]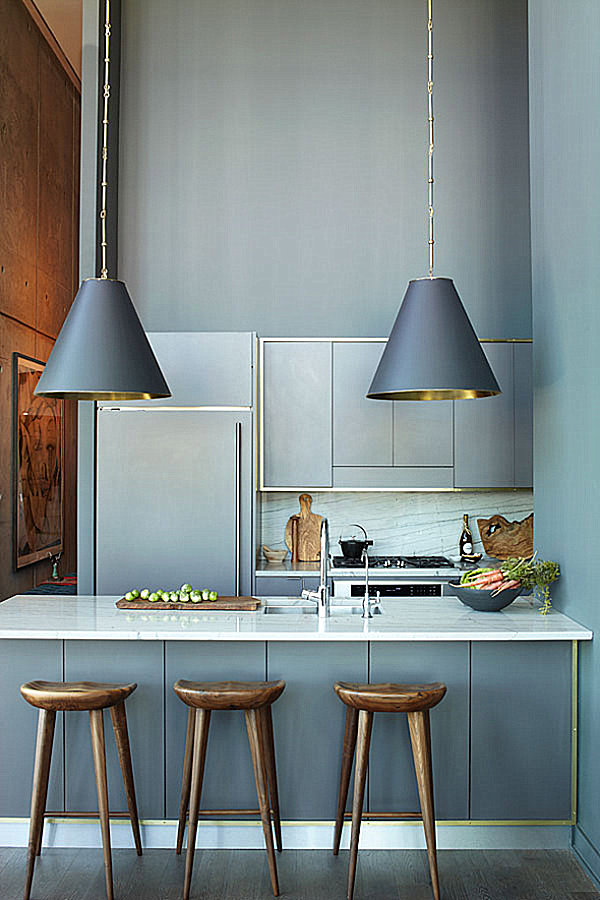 Golden frames are a great way to add shine to your wall space without remodeling. Once again, we see how amazing the combination of gold and gray can be! The image below shines the spotlight on West Elm's Gallery Frames in Gold Leaf, which are ideal for the dining room wall.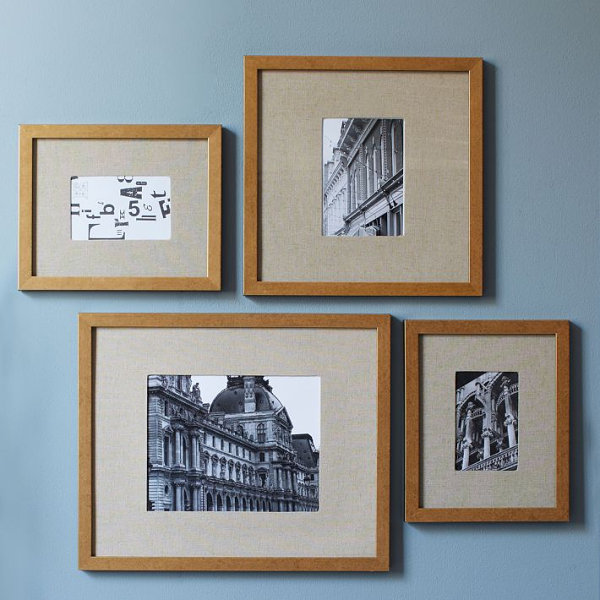 Bring silver and gold to your dining table with the Enchanted Ikat Table Runner. This gorgeous, affordable piece is 100% cotton and 100% stylish, thanks to a modern print that evokes the chill of icicles and the festivity of the holidays!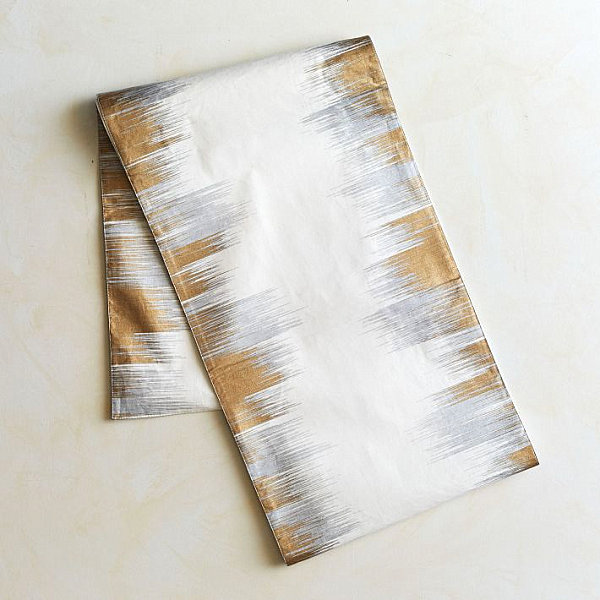 We're seeing a resurgence in gold flatware and serving pieces. West Elm offers a variety of options, including the Gold Cocktail Forks + Spoons pictured below, which are crafted of stainless steel with gold electroplate.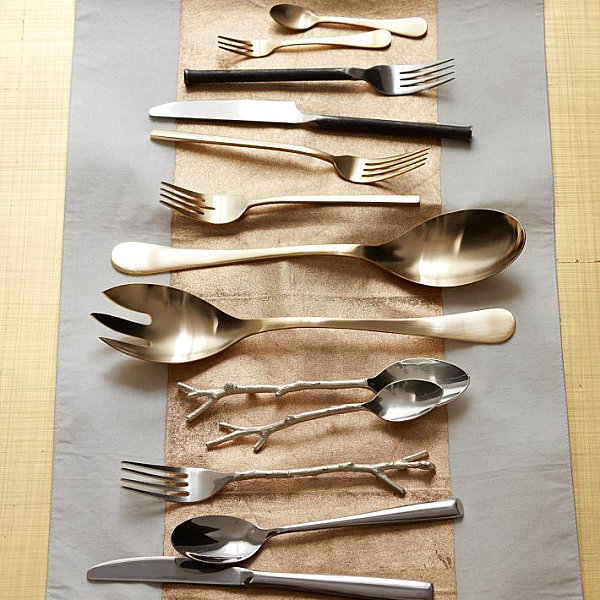 Sculptural. Striking. Golden. These salt and pepper shakers are pretty enough to display on your dining room table or kitchen countertop for a dose of instant elegance. It's the Modern Salt + Pepper Set from West Elm, made from stainless steel with a gold-toned finish…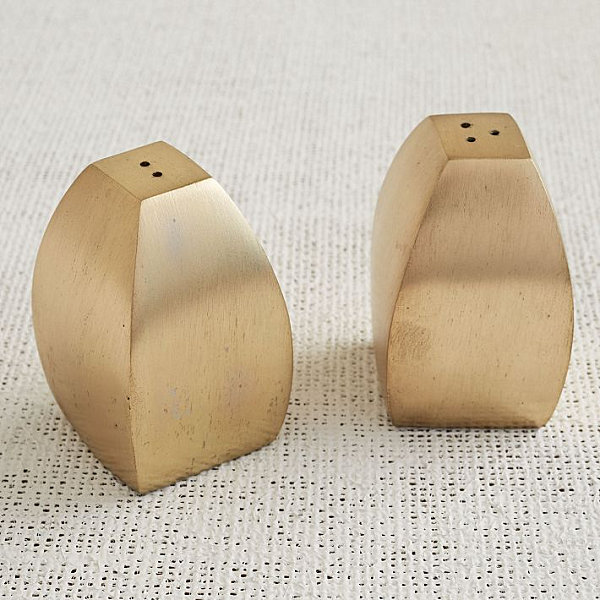 Which room in your home would you adorn with a silver and gold palette? I'm thinking my dining room is the perfect candidate! When it comes to silver, would you stick with a traditional sparkle, or would you choose a deeper cool tone, such as charcoal? Share your thoughts by leaving a comment below…