Steve Burns' Brooklyn bachelor pad is a 2,100 square foot studio-style residence designed by Mesh Architecture. The studio highlights the former host of "Blue's Clues" new passion, music.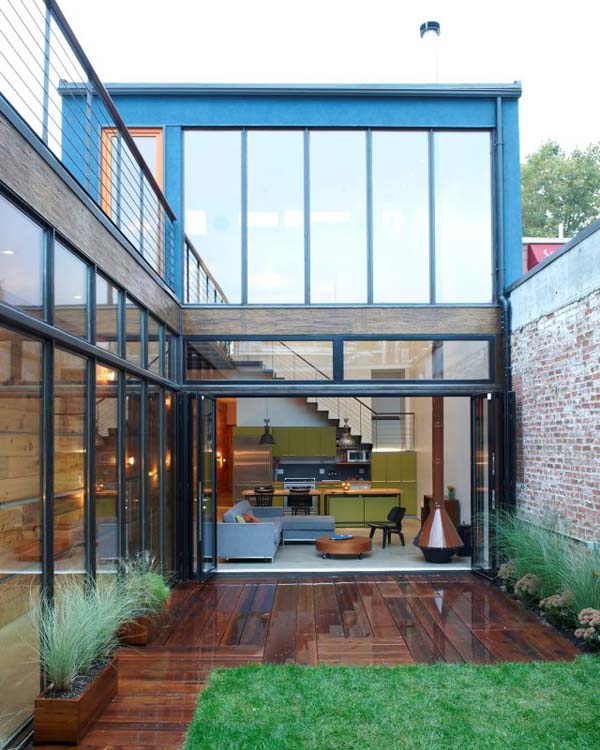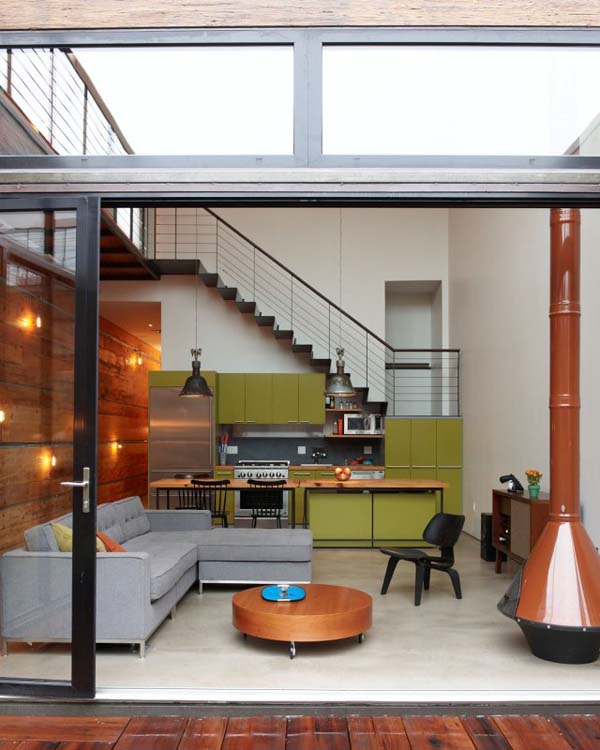 The architects kept 3 brick walls from the previous structure but added stunning contemporary and industrial details. The residence surprises through original interior design, from the comfortable and airy 2 story living room with contemporary furniture, with industrial details such as the metal sheet staircase, heavy lamp and fireplace, to the adventuresome mountain cabin style bedroom completely clad in wood with perforated steel bands, secluded even, where the owner can lie alone with his guitar.
The main spaces have access to the private courtyard with a deck made from reconditioned Coney Island planks. Especially amazing is the transition from the industrial back facade made up of blue prefabs to the living area and courtyard highlighting the rich and beautiful salvaged wood and the texture of old red brick.