It is that time of the year again when Fall Collections are in full swing. From fabulous home furnishings that are custom-crafted to keep up with current trends to chic colors and hues that bring in the season's flavor. Foscarini is a name that is pretty renowned in the world of lighting as one of the best around and Diesel needs no introduction as a designer and fashion brand for all of us. These two giants have come together this season to bring a fabulous array of lighting installations to combine dazzling creativity with exquisite ergonomics.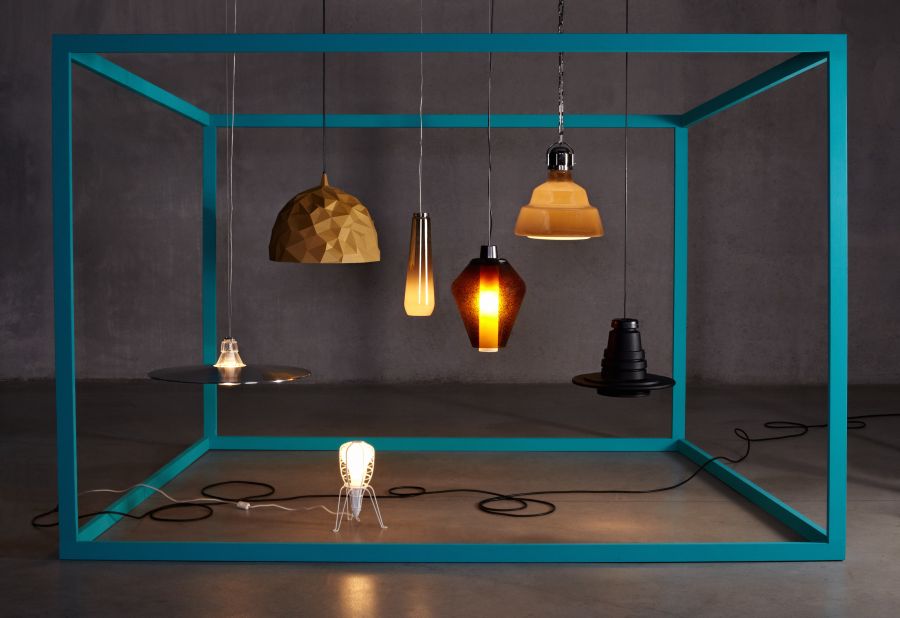 Foscarini were the force behind the new lighting line that shines through Diesel Fall 2013 Home Collection and they sure have delivered big-time with an elegant and diverse assortment of lights. Whether it is the mercurial Glassdrop or the industrial chic Cage, there is no shortage of lighting inspirations that promise to steal the show!
Cage – Classic Meets Contemporary
Current designers are quickly turning towards the classic décor inspirations to add a touch of visual and textural contrast to modern interiors. Nothing accomplishes this better than the lantern-inspired Cage from Foscarini. Inherently simple in its form, the lighting installation sports a blown glass lamp that is protected by a metal mesh. Available in bronze, black and white, it defines modern industrial chic in an elegant and ergonomic fashion.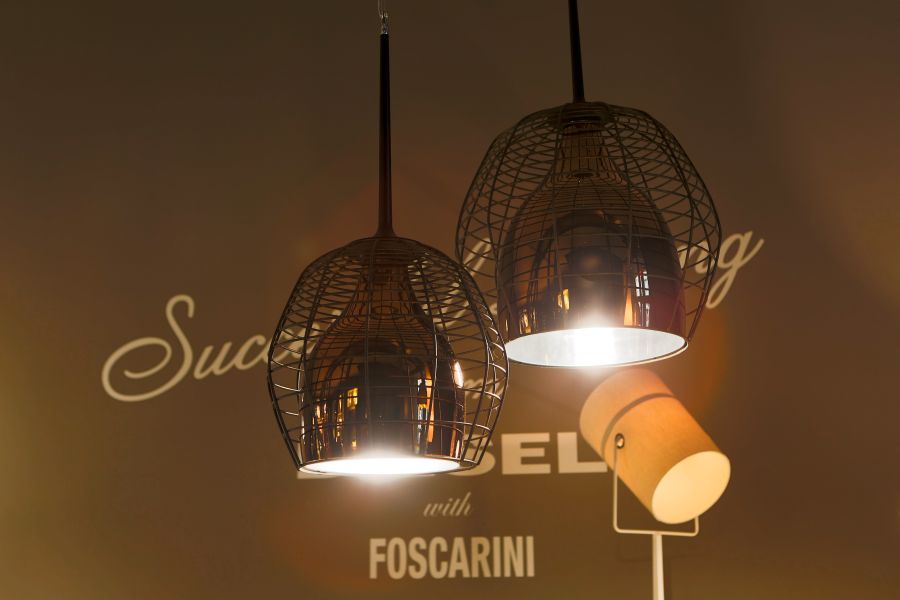 Cage works surprisingly well in any setting and with retro designs making a comeback this fall/winter season, it is indeed the perfect new addition that lifts your home's interior almost instantly. Cage is available as table, floor and suspension lamp and looks particularly pleasant as a pendant addition above the kitchen counter.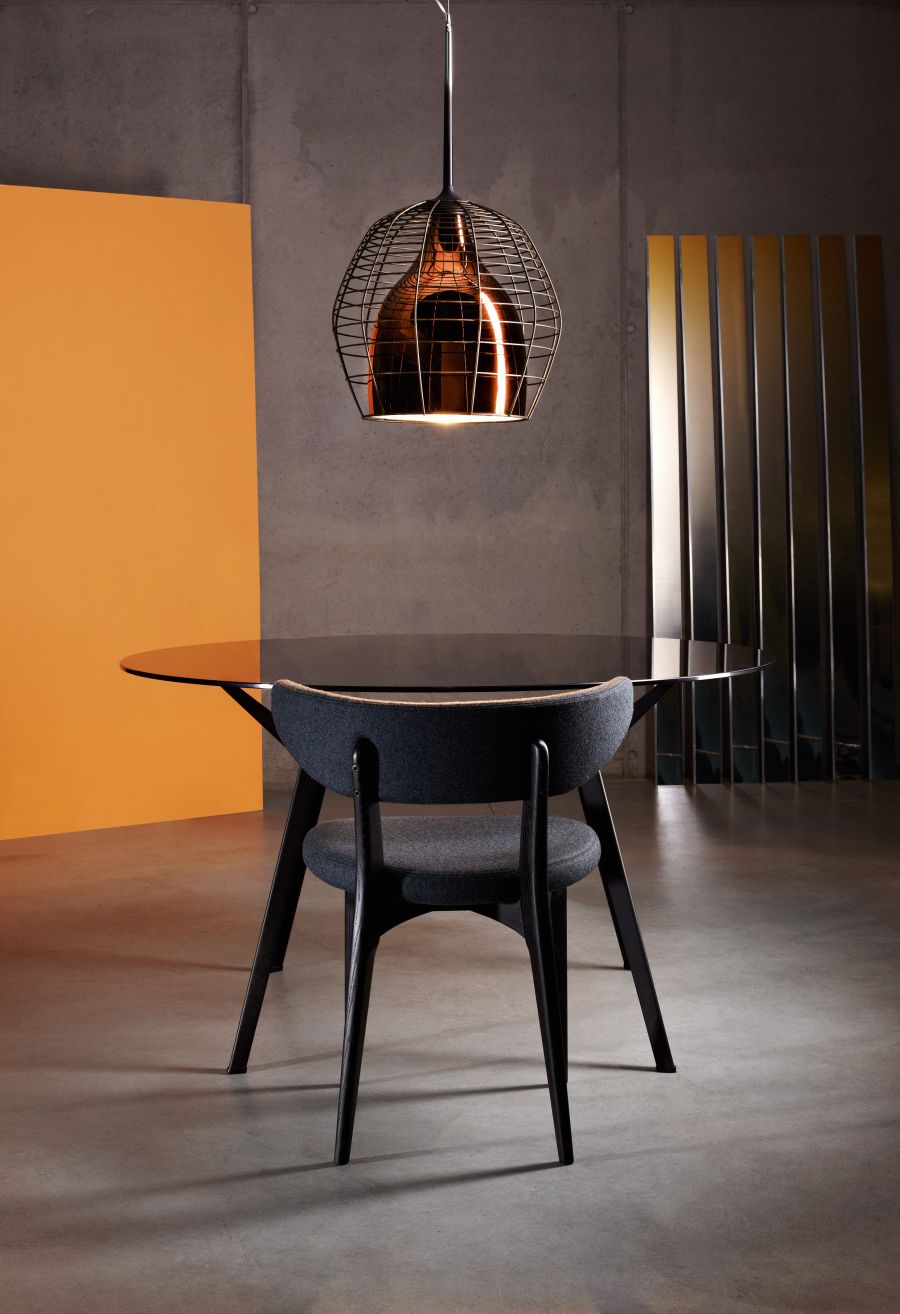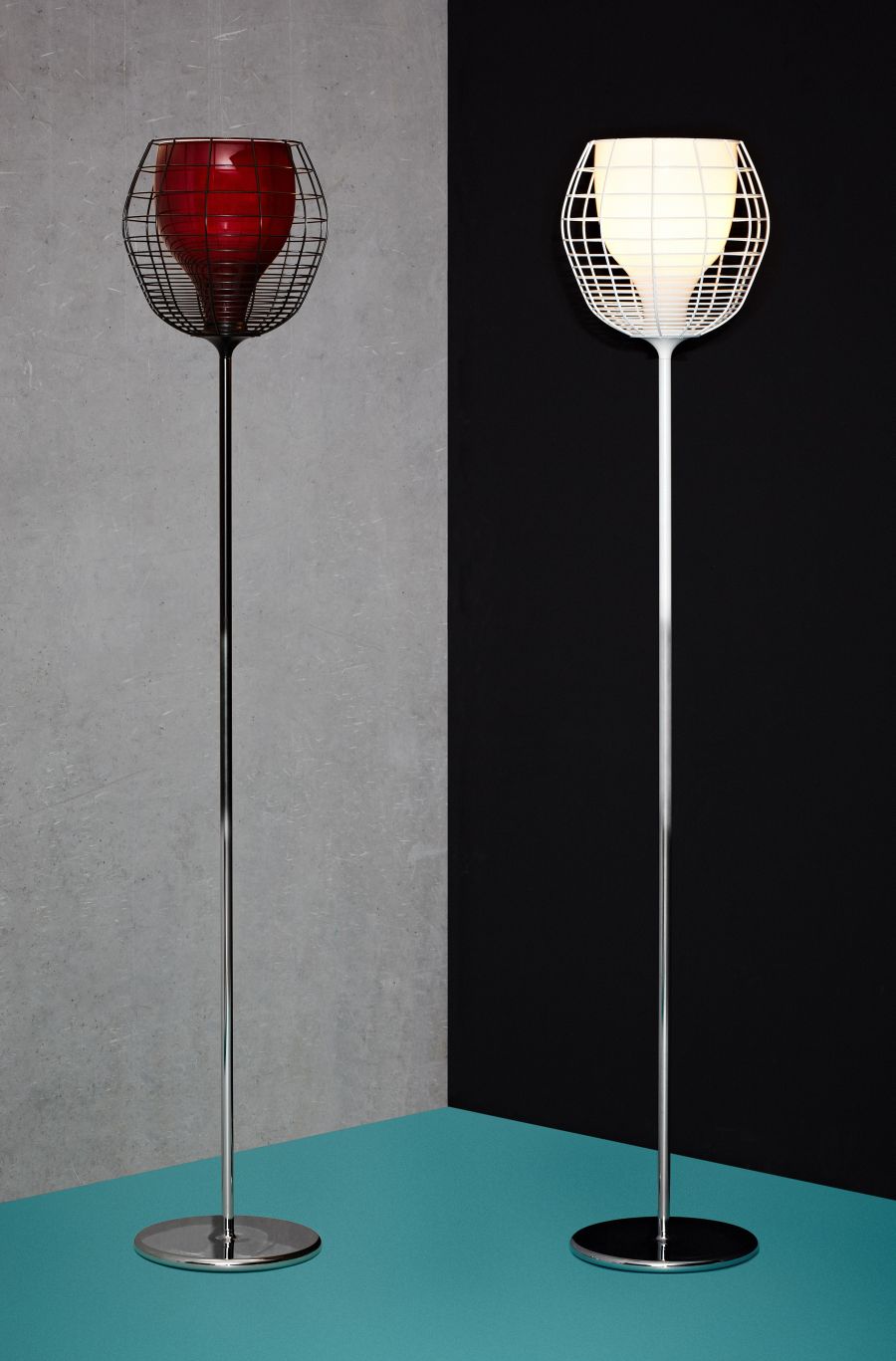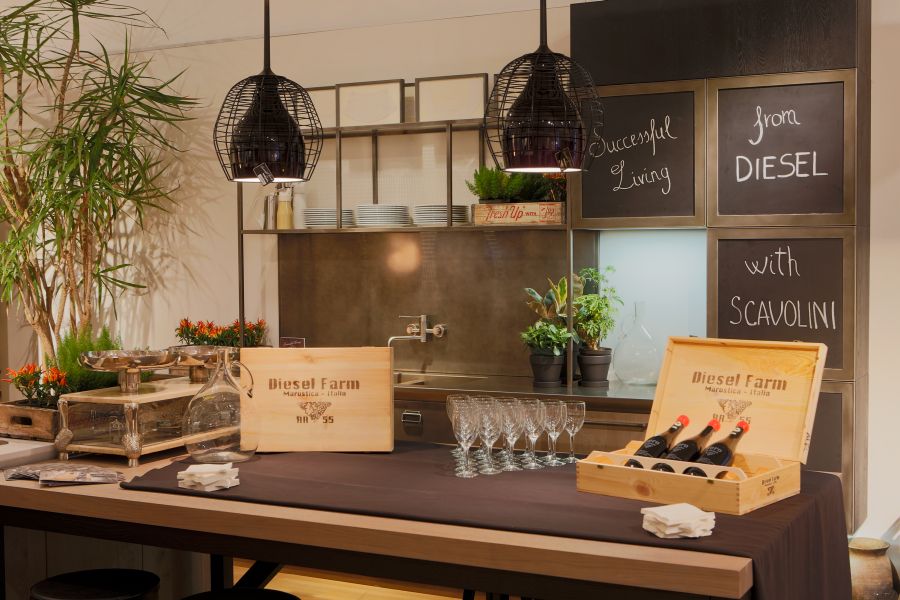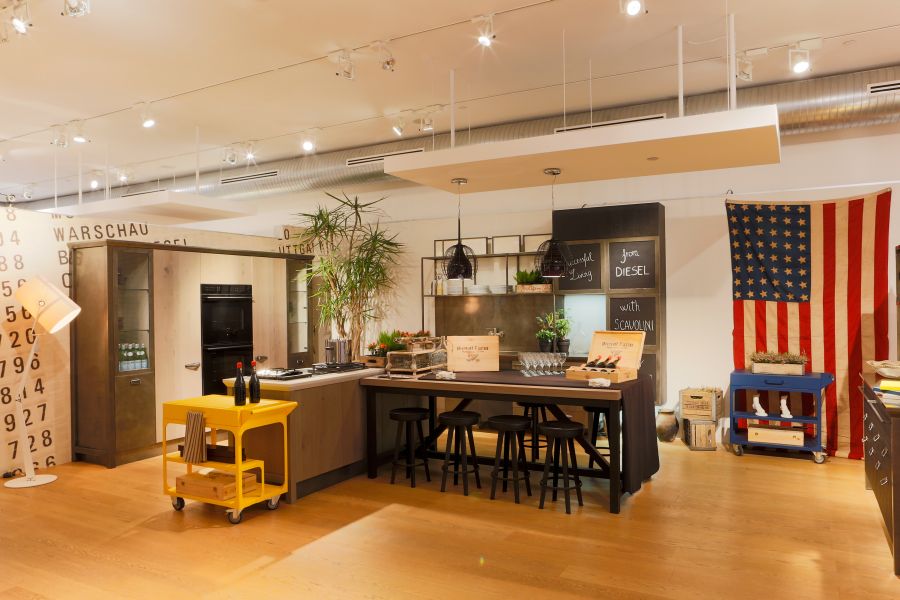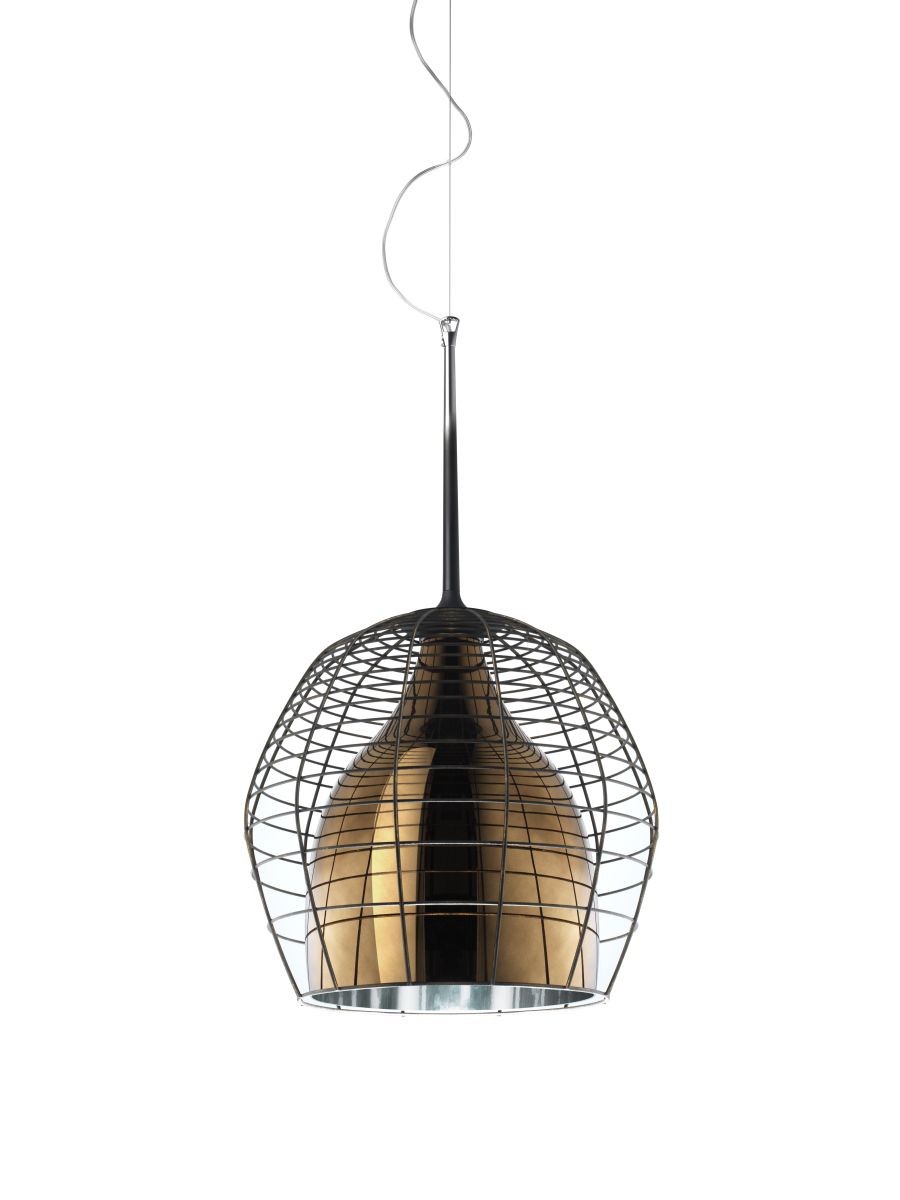 Fork – Sleek and Stylish
Short on space in your bedroom? Looking for a modern sconce or table lamp that will fit in with your small bedroom layout? Then, look further than the Fork. This refined and ultra-thin lighting installation is for those who live a hint of urban minimalism. The lampshade sports a playful look that still looks refined and the exposed stitching on its fabric gives it a casual and cool look. The Fall Collection from Diesel sees Fork arrive in alluring Ivory shade and its neutral hues are an obvious added advantage for those looking for an understated lamp fixture.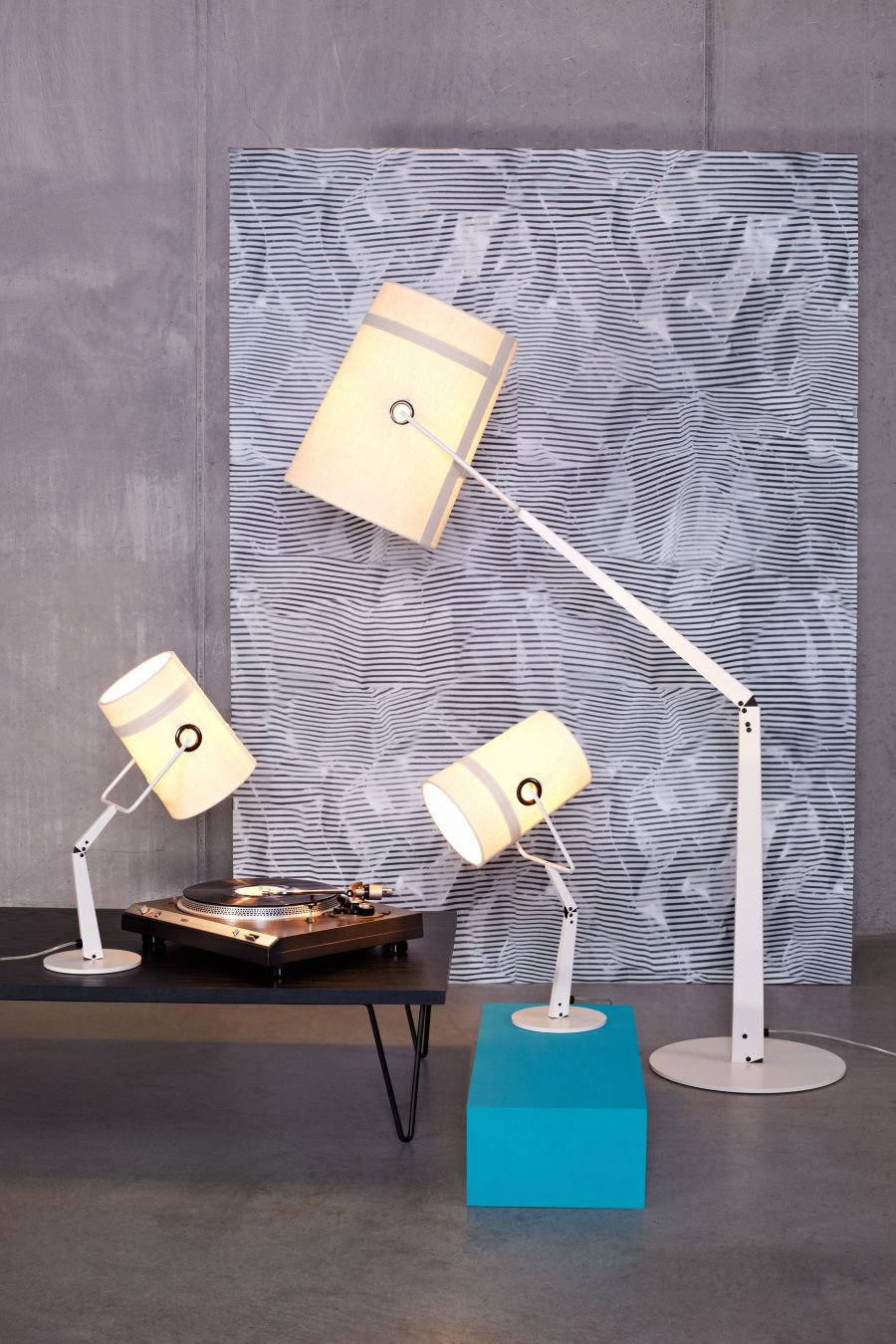 Fork is also pretty flexible and has a 360 degree range of movement. If you love to catch up with your favorite titles in bed before dozing off, then Fork is the ideal choice. There is also a grey version of the lamp if you are redesigning after drawing inspiration from 50 Shades of Grey!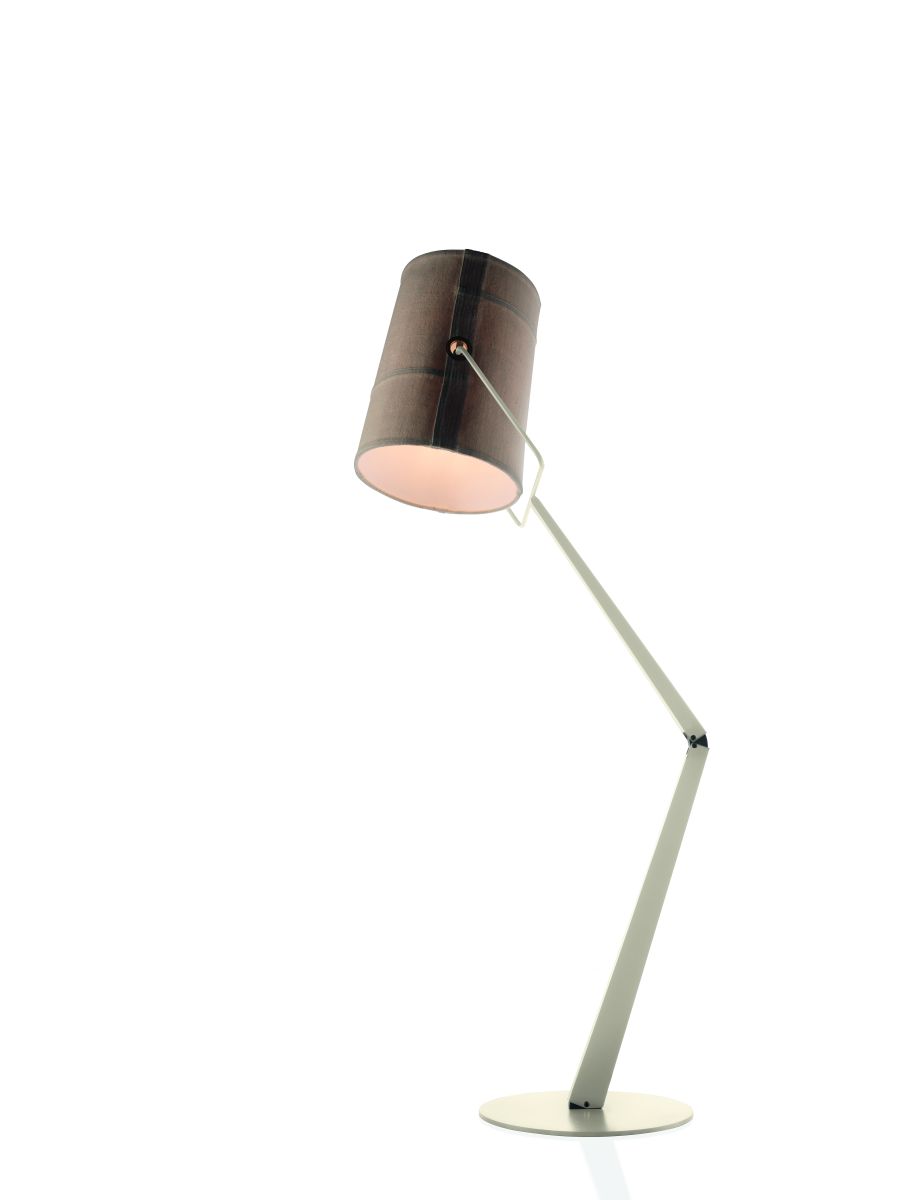 Glassdrop – Dazzling Duality!
The brilliant Glassdrop is the 'Dr. Jekyll and Mr. Hyde' of the lineup and is our own personal favorite from the fall collection. With a chromed aluminum surface finish, these lovely hanging droplets of glass look like mirrored accessories when switched off. Turn them on and they radiate a warm hue that fills the room with an inviting and cozy aura. Glassdrop is an exclusive pendant light and you can combine several of these to create an exclusive setting that showcases hints of glittering Hollywood Regency.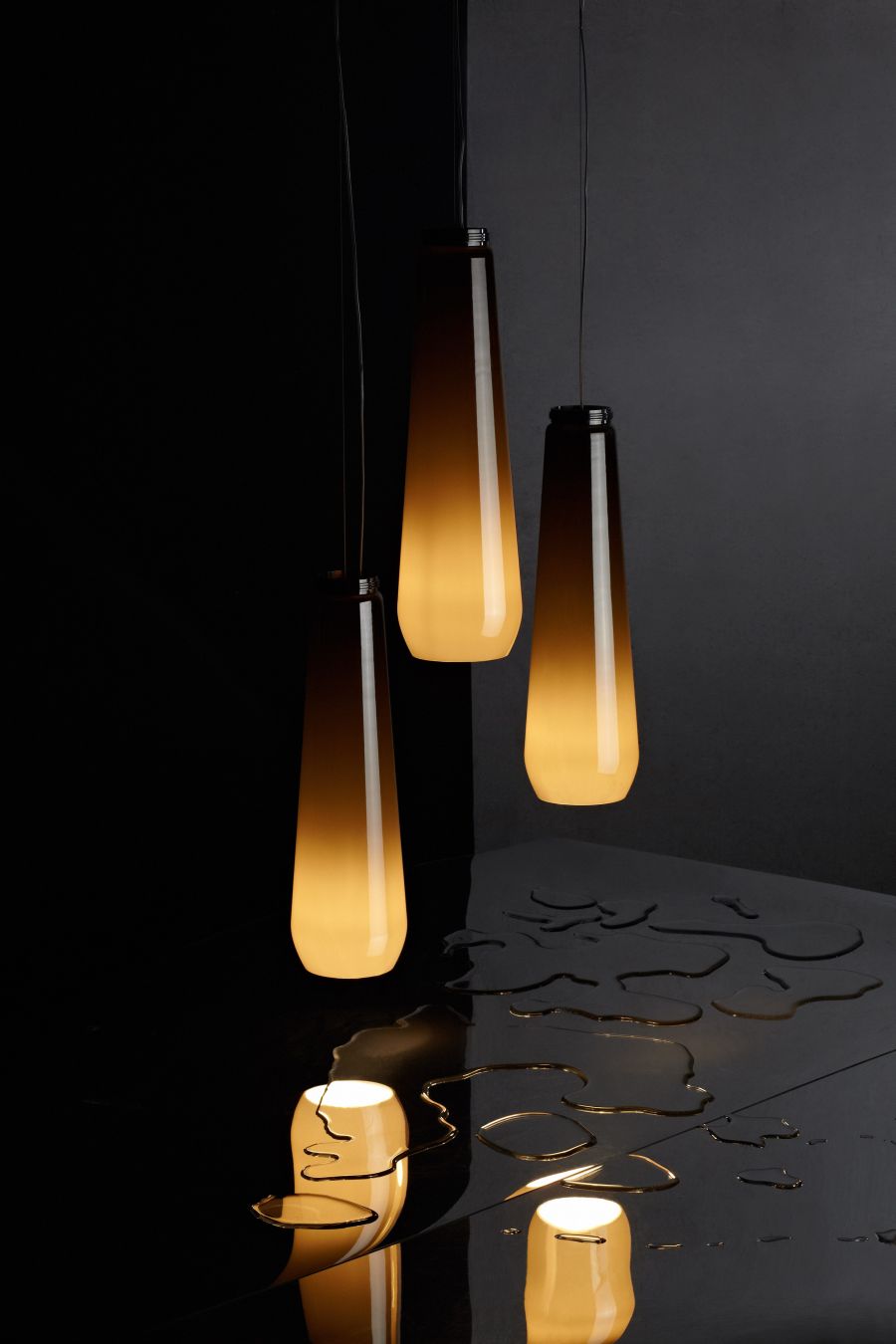 Glassdrop is one of the big debutantes from Foscarini this season and is available in just honey-tinted chrome for now. Its mesmerizing design makes sure that it is as engaging as a standalone art installation as it is as a lighting fixture.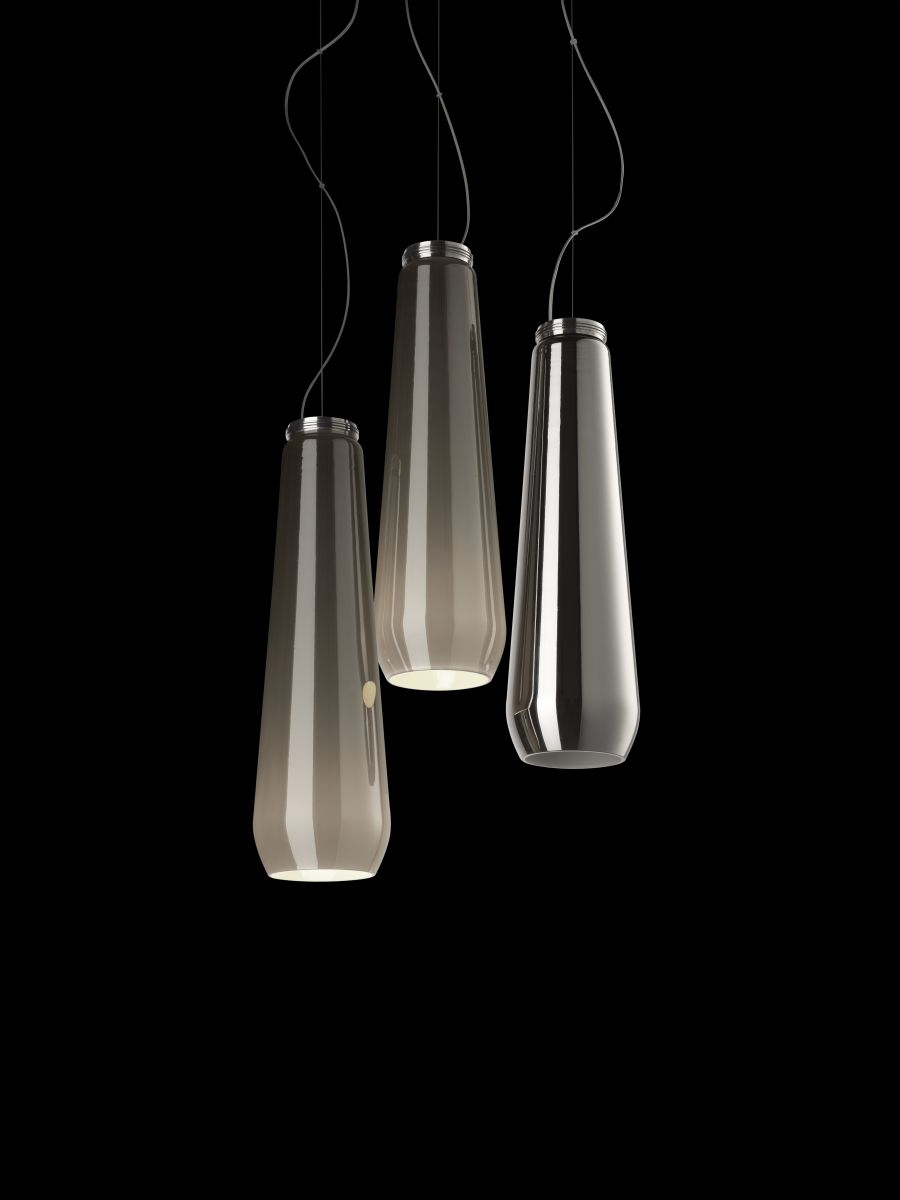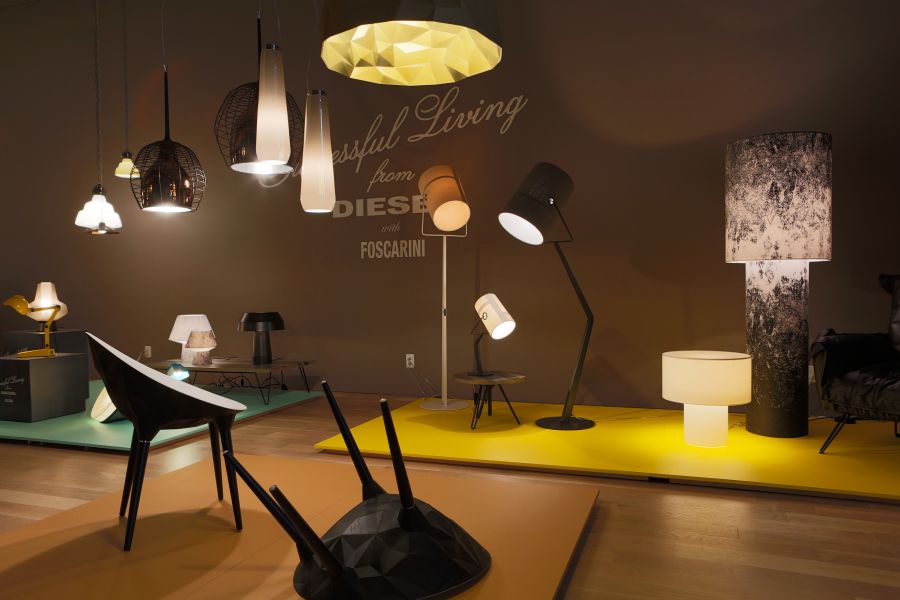 Rock – Casually Crafty
Sculpted to mimic a stoic and polished rocky surface, Rock delivers exactly what its name promises. Gold accents are making a big comeback and are touted as one of the hot color trends of the year ahead. Appearing in this glitzy hue, Rock combines a very masculine design with a dash of feminine charm. The carefully crafted exterior of the Rock adds geometric contrast to the setting and its tough look draws your attention instantly. While it is available in white and brown as well, nothing matches the gold version of the Rock in sheer drama and extravagance!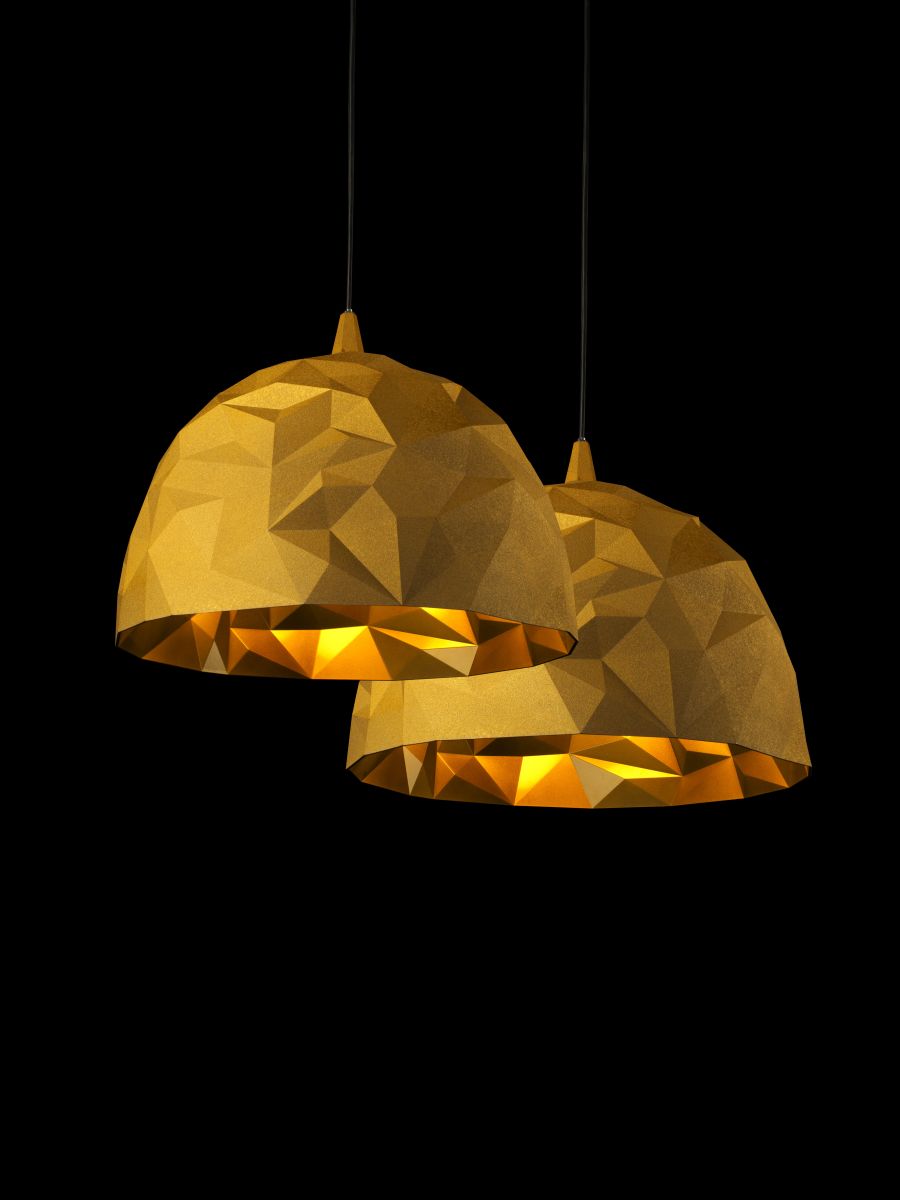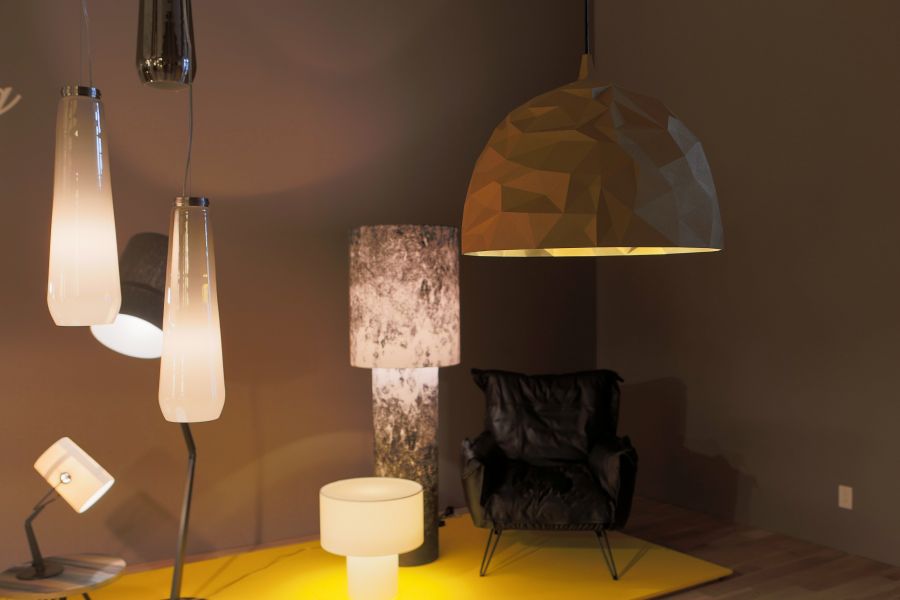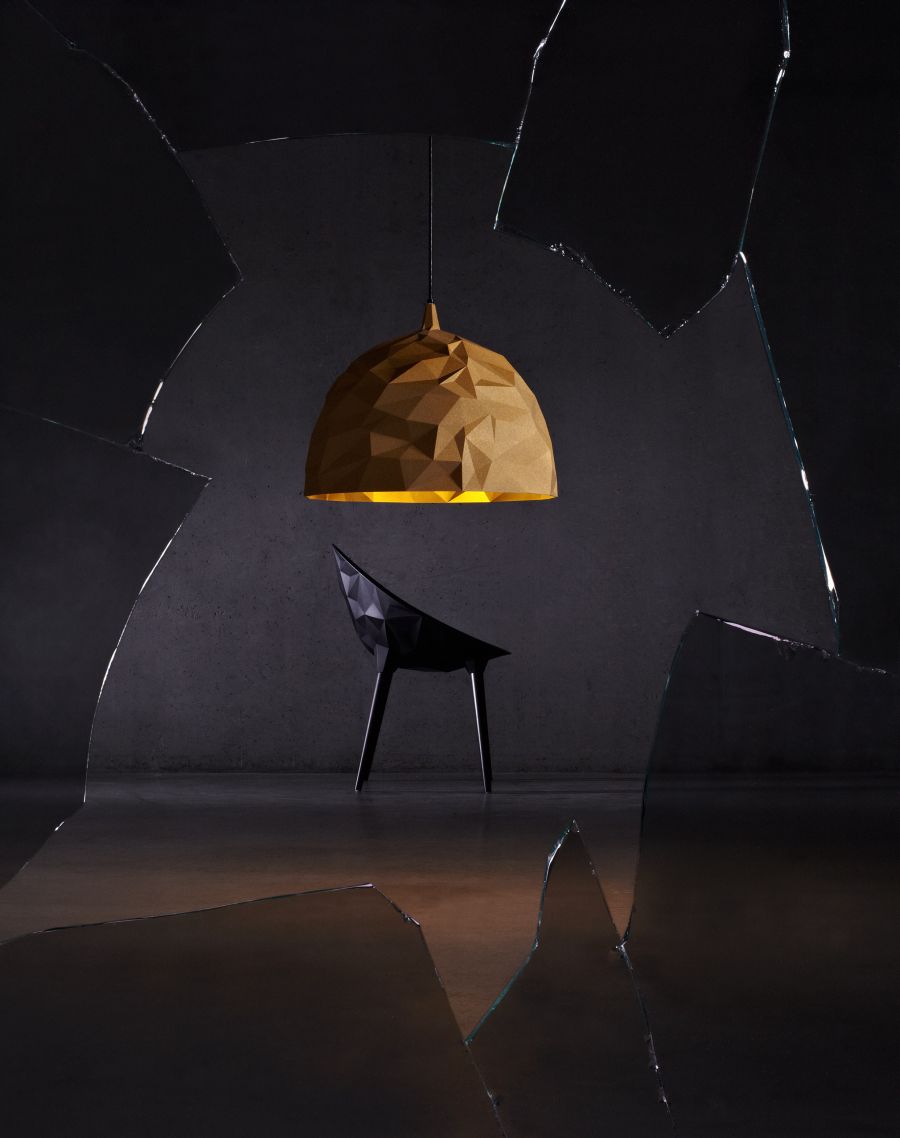 Glas – Blast from the Past!
Seems like retro design has had a huge influence on the designs of Diesel this season and Glas is another case in the point. Reinventing the tradition factory light to suit the aesthetic needs of a modern home, Glas transports you back to the 70s. The table lamp version of Glas looks particularly appealing as it brings a timeless look to your bedroom or the work table. Crafted in pristine white blown glass, it fits in seamlessly with any existing theme that you have going at your residence.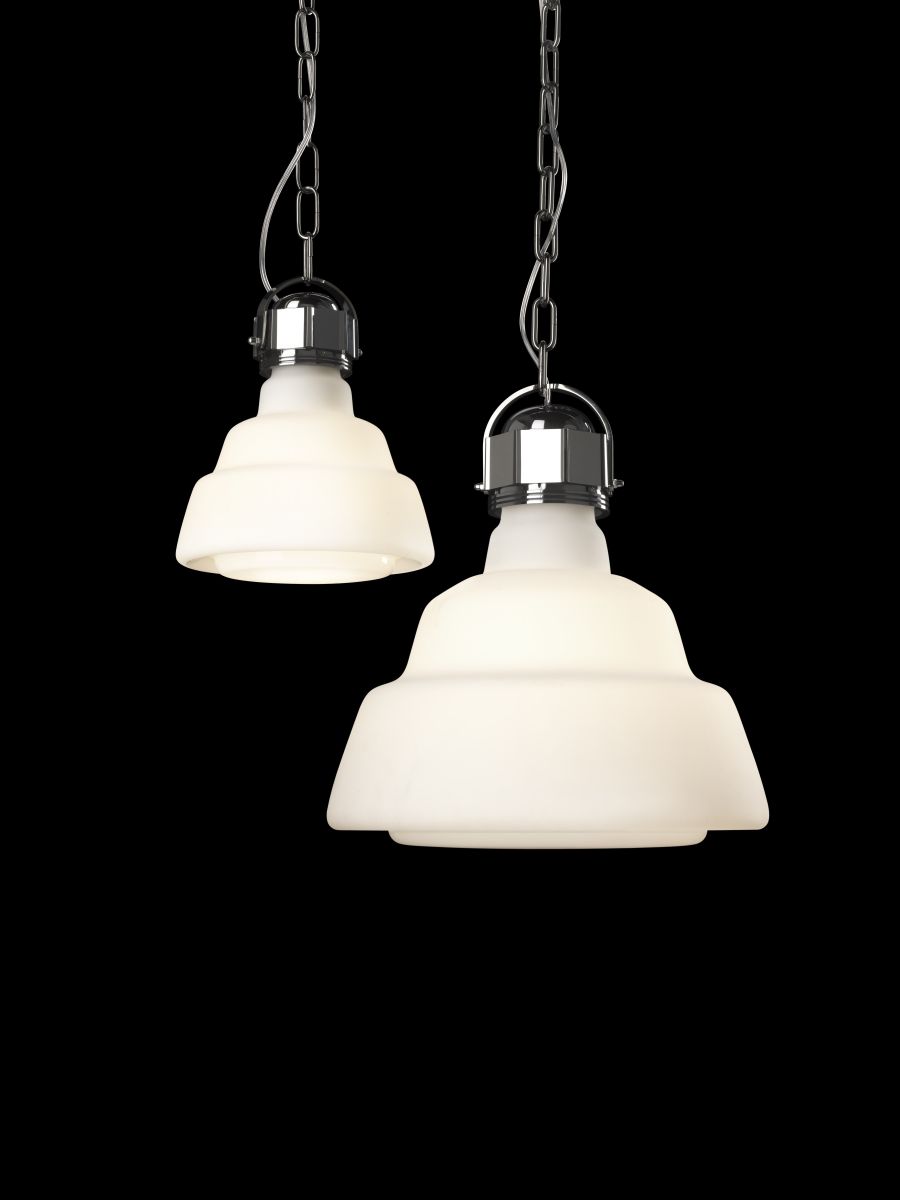 All the lighting fixtures showcased here and many more are available as part of Diesel for Successful Living collection across the globe. Also available among the collection are designs like Crash & Bell that bring in a modern and minimalist look. Quirky, contemporary and exclusive, these Foscarini creations obviously make great gifts come this Holiday Season! So, which one these has you reaching for your wallet?