The fall collections have hit our favorite retailers! This summer we gave you an autumn preview of the new items that were starting to trickle in, and we recently covered fall trends, from marbleized patterns to the use of vivid colors. Today we zone in on 12 unforgettable fall decor items that have caught our eye. Part of what we love about fall 2013 is the way retailers have resisted the old and ushered in the new.
Sure, we all love traditional fall colors such as gold, rust and brown. But sometimes a new season is about a fresh start, including a departure from the tried and true. After all, nothing is fresher than a new batch of decor in gorgeous tones, from the brightest to the richest. Check out today's featured finds–they come in all shapes and sizes! Then tell us about your favorites at the end of the post…
New Furniture Finds
Let's start with furniture! The mustard color of this Cody Side Chair from Crate & Barrel can't help but scream vintage, and the simple lines of the piece keep things classic and elegant. Plus, you've gotta love that padded seat!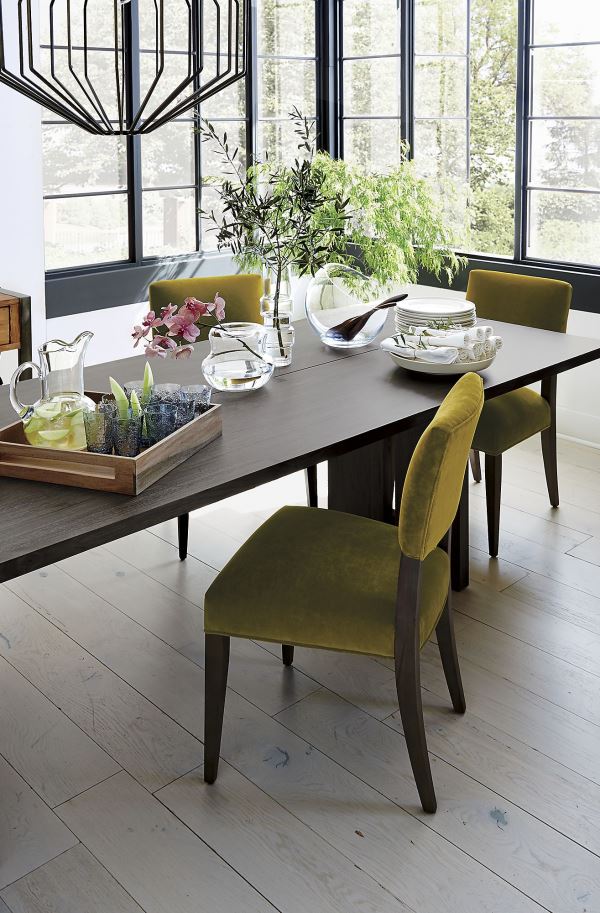 Inspired by Chinese lacquer tables, the Fretwork Console from West Elm adds a modern twist to a traditional design. A weathered oak finish creates dimension, giving the piece a wonderfully worn look. Use this item as an entry table, a sofa table, a console, or a dining room buffet…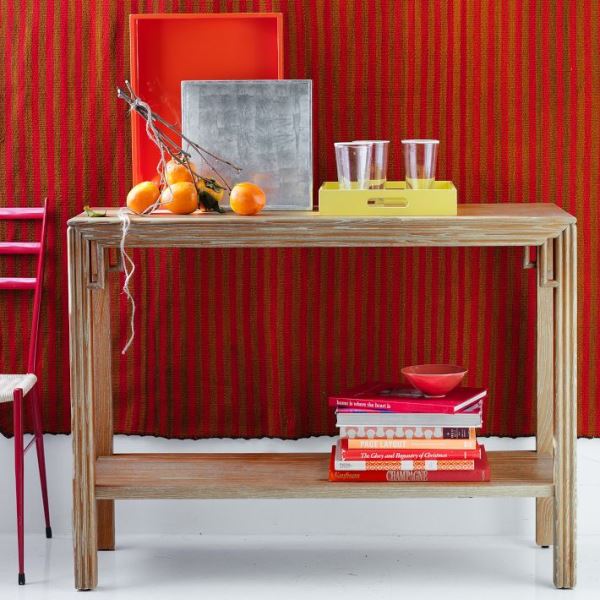 New Lighting Decor
Equally enticing this season has been a range of new lighting options. How stunning is this Lubna Chowdhary Tiled Table Lamp in Cracked Teal from West Elm?! Named for the British designer who put her stamp on this piece, the lamp features tiles that are hand-painted with a reactive glaze, creating a vintage look that's enhanced by a natural linen shade: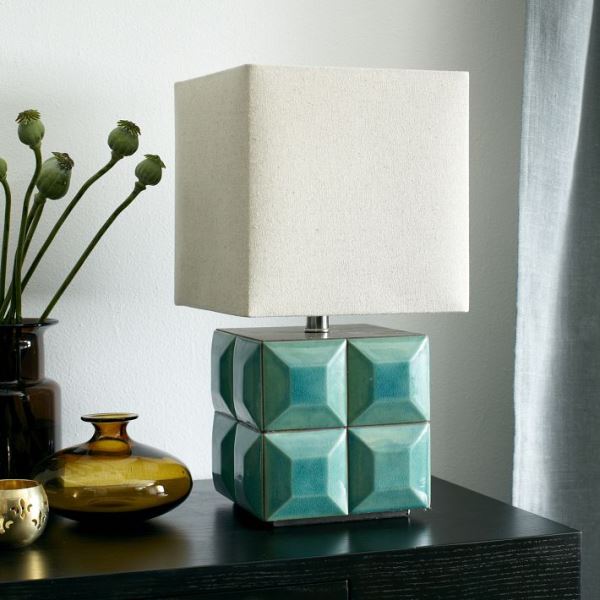 Ornate lamp bases are in! The geometric detail continues with the Emery Laurel Table Lamp from Crate & Barrel, complete with a faceted ceramic base finished with a green glaze. Are we sensing a trend here? Once again we see the magic of an off-white linen shade…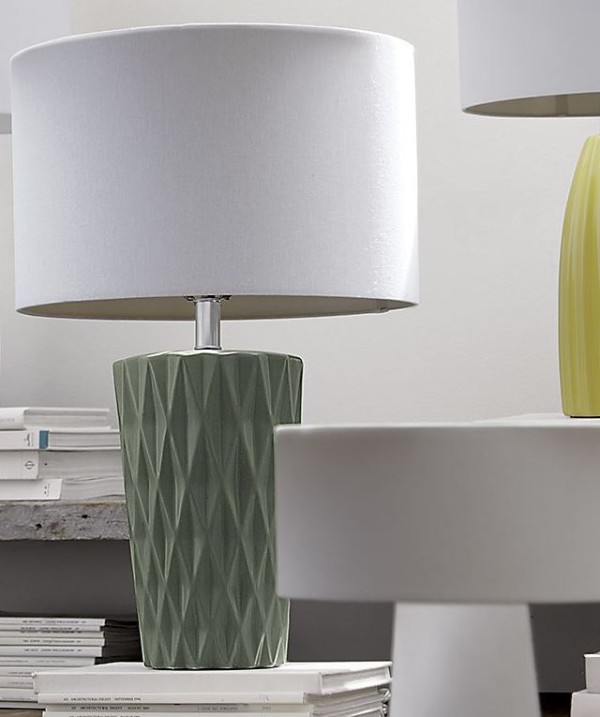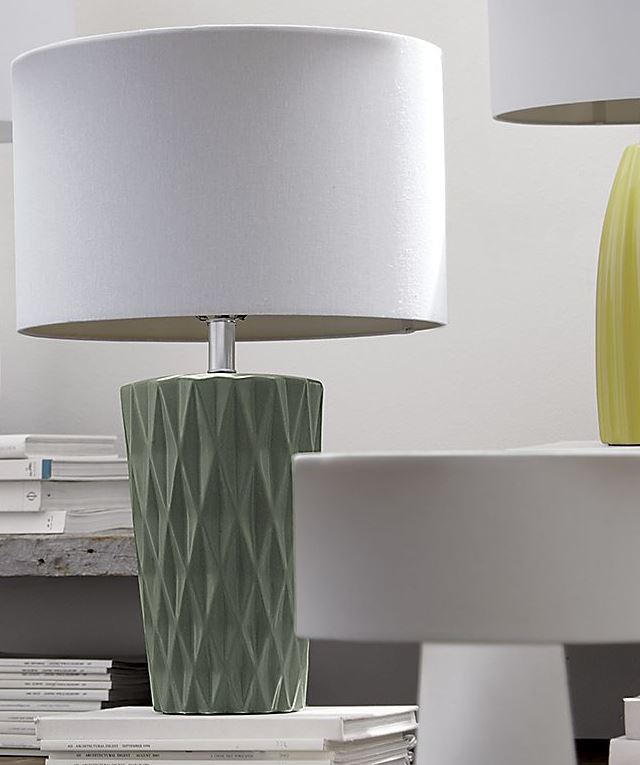 From lamps to bathroom lighting… Anyone else noticing how many of 2013's fall finds add a bit of glamour to the interiors they inhabit? Yet rather than being formal and stuffy, the elegance veers into other directions that bring it back down to earth. For example, there's something a bit industrial about this Mercer Vanity Panel from Pottery Barn, thanks to four exposed bulbs and a polished nickel frame: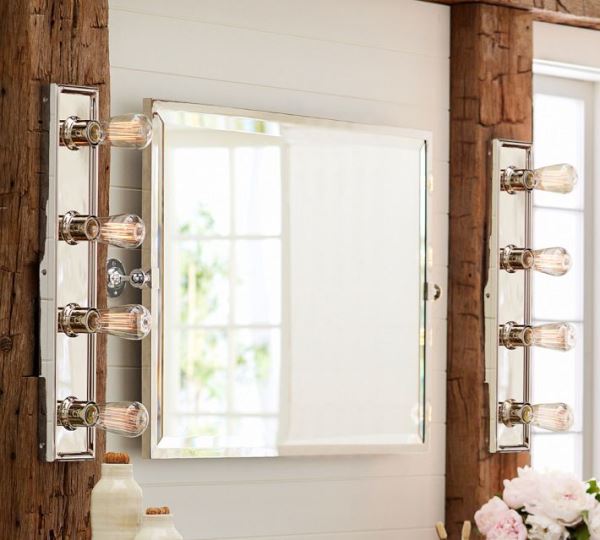 New Rugs and Pillows
Let's now take a look at all things soft and fluffy! This Crete Dhurrie Rug from Z Gallerie is inspired by the beloved Greek key motif. Crimson and ivory are the colors of choice, and they are stunning on this 100% wool piece that's hand woven in India: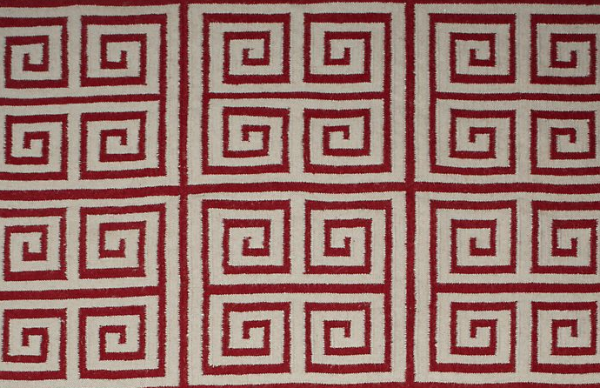 The Jaipur Handpainted Stripe Bed Linens from CB2 celebrates the beauty of fluid color and vibrant lines. Not to mention, this bedding is created with the help of local artisans who mix the dyes by hand so they vividly embellish these 100% cotton pieces. The result: a watercolor effect that is anything but faded…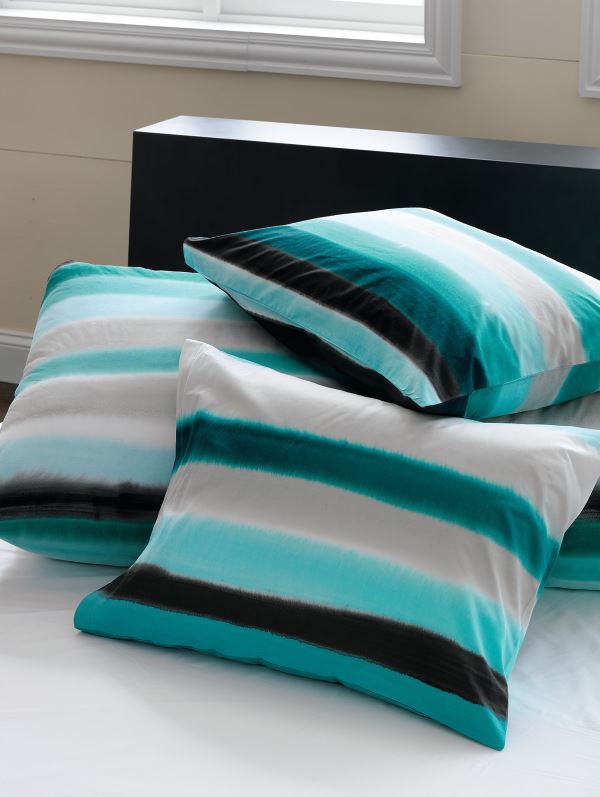 Let's hear it for rich greens and blues! In fact, this Cypress 23″ x 11″ Pillow from CB2 celebrates teal and olive, two of this season's hottest colors. Once again, we see how watercolor style influences modern decor. In fact, the back of this item is solid olive green: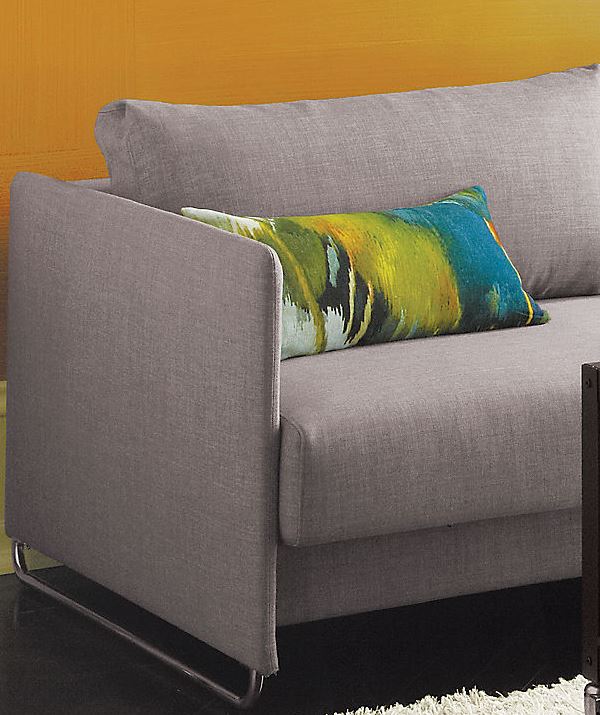 Speaking of teal, if you're going to revel in this color, why not go all out? In fact, this Cushion Cover from H&M Home is crafted from glossy velour. While the piece is definitely new for fall, it's an amazing reminder of the beauty of spring, thanks to a large butterfly that graces the front. And in the dead of fall and winter, dreaming of warmer weather isn't a bad thing…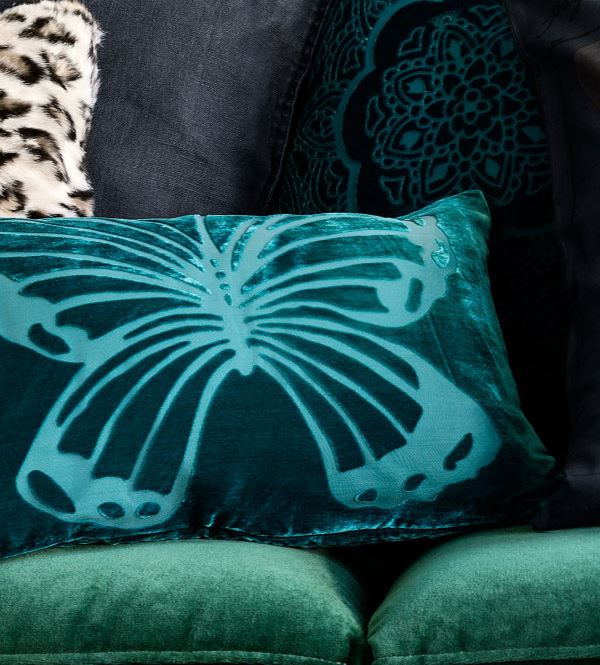 Top It All Off with a New Decorative Flourish!
We end with one more irresistible find… Snow Apples from CB2, complete with a hi-gloss white finish! Let's face it–fruit is in! We've seen it creeping into modern nurseries and integrating into every room of the house (no, it doesn't have to live in the kitchen). This decorative produce is amazingly chic and modern. And the white hue will allow it to shine in holiday settings as well!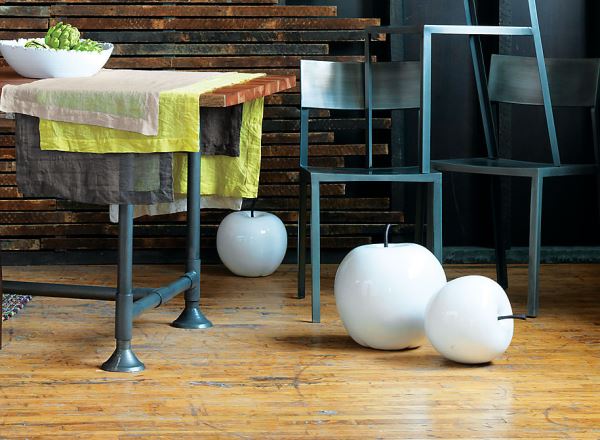 Rich colors, glamorous patterns, modern outlines… There's just something special about this season's new decor finds! Did you find any favorites above? Share your thoughts by leaving a comment below…