Modern homes and apartments are as much about the view outside as the design inside. While city skylines look both stunning and brilliant, a view of a tranquil lake or the beautiful beach is simply unmatched. The Coeur D'Alene Cabin by Uptic Studios brings together great natural views with contemporary interiors that promise plenty of luxury. Overlooking the Coeur D'Alene Lake and set on a hillside, the exquisite cabin is all about taking in the many colorful and vibrant sights and sounds outside.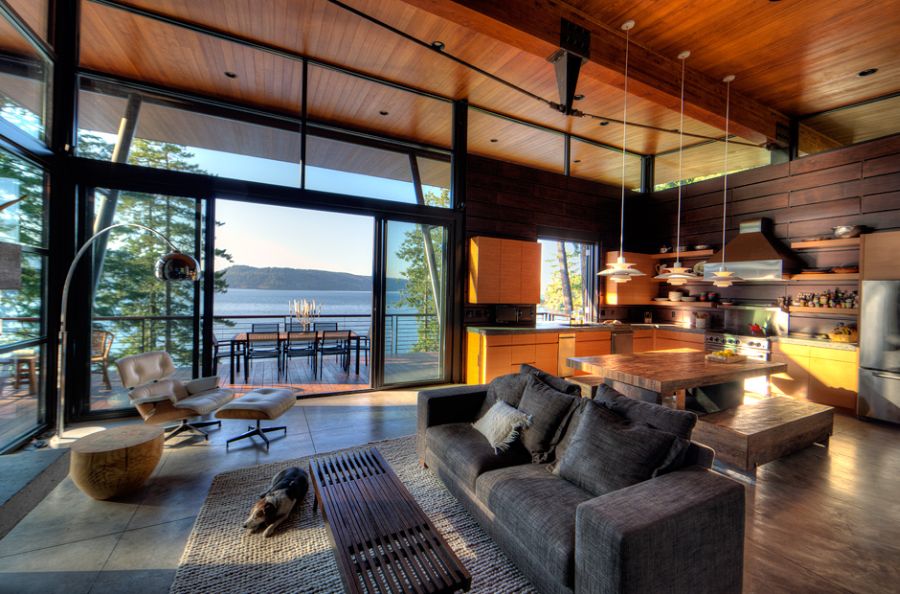 This picturesque North Idaho getaway is all about mixing the traditional design elements of a cabin with the lavishness and comfort of a modern residence. It sports a simple design with clean and well defined lines. Crafted largely using wood and concrete, a rich, deep and warm wooden hue is displayed throughout the structure. Glass is another element used extensively as sliding glass doors allow seamless connectivity between the indoors and the lush green surroundings.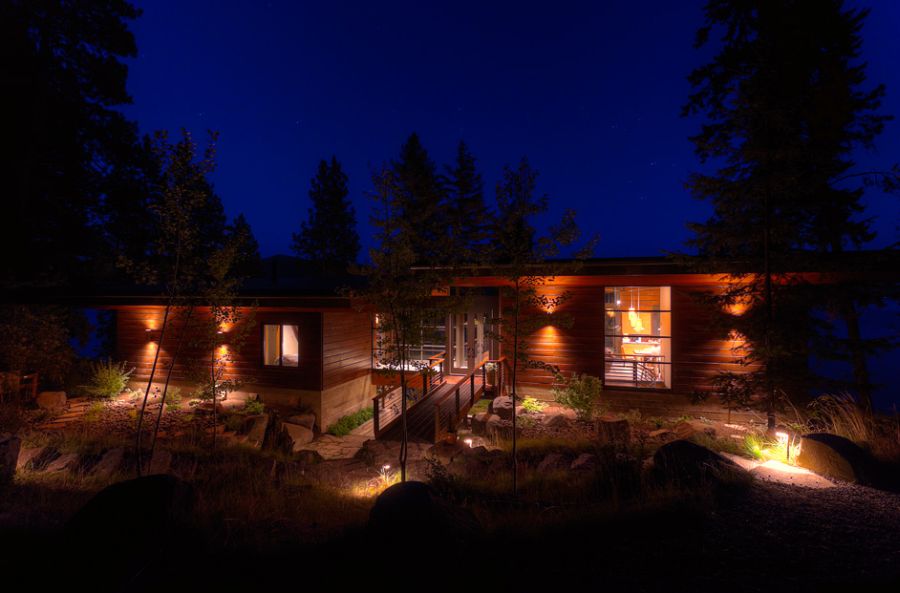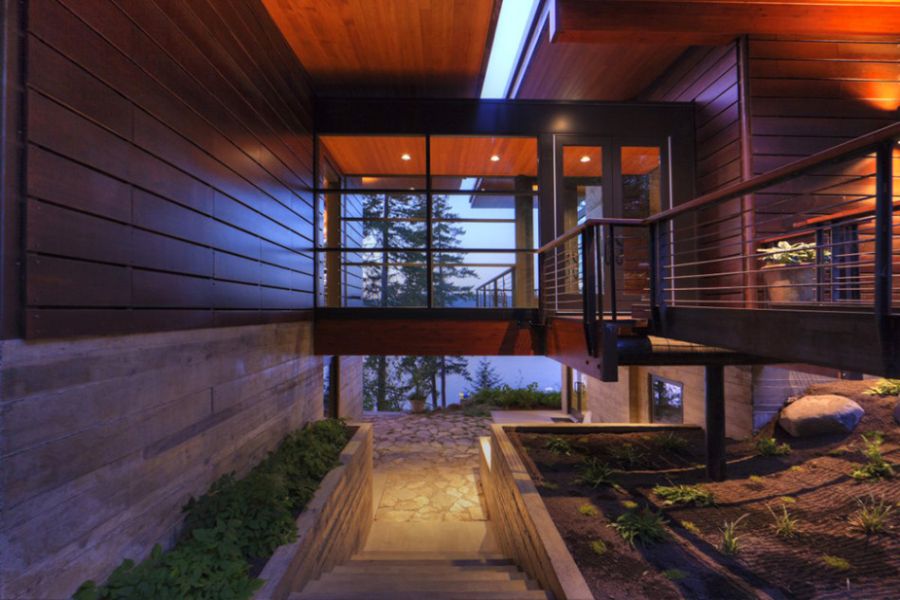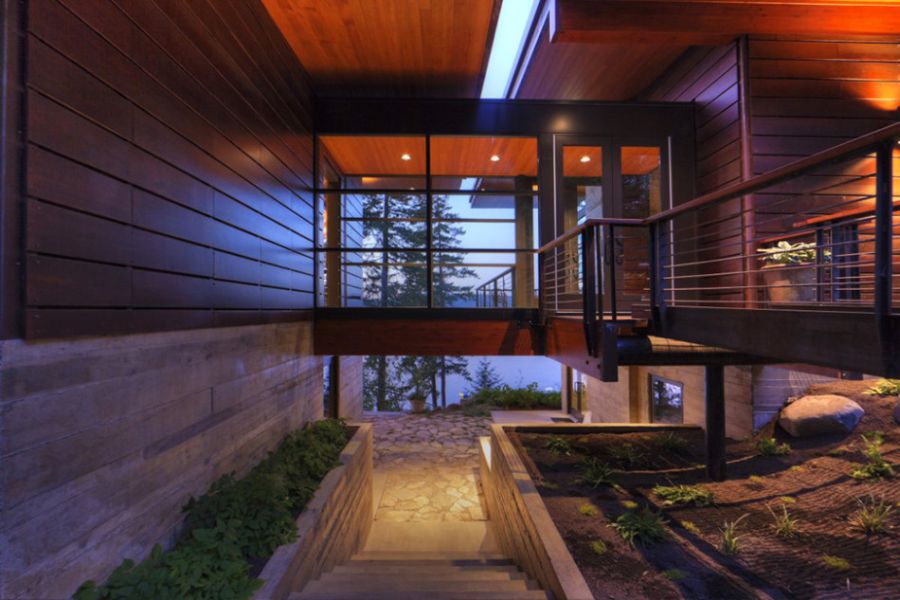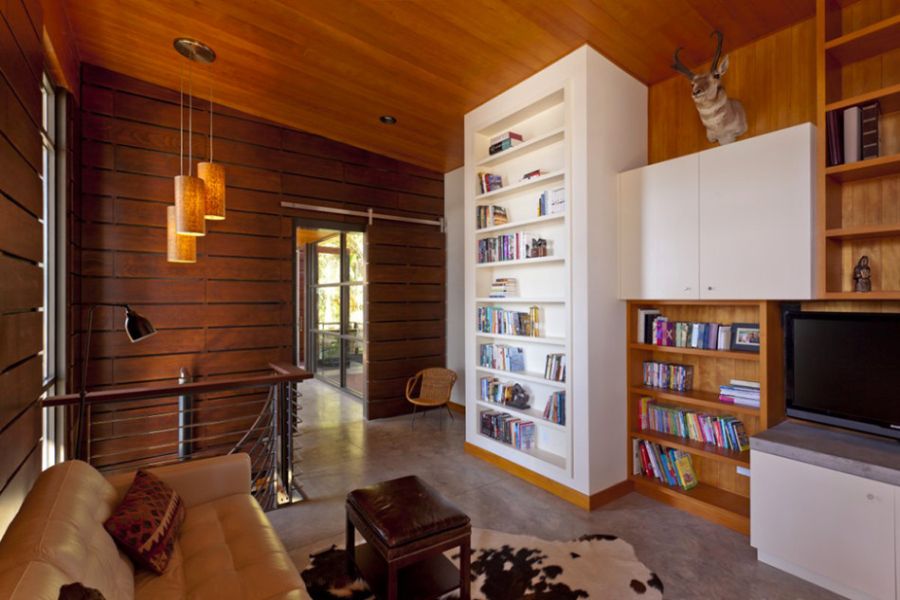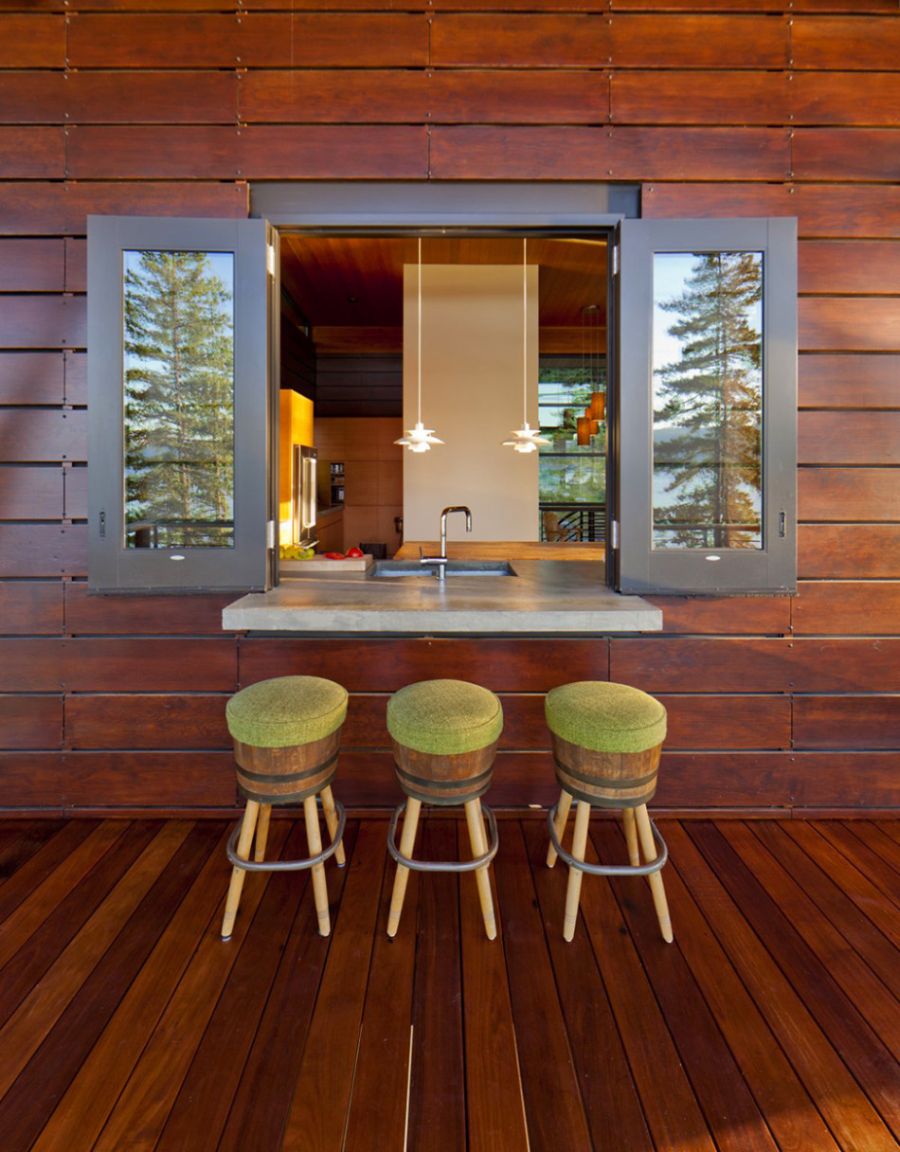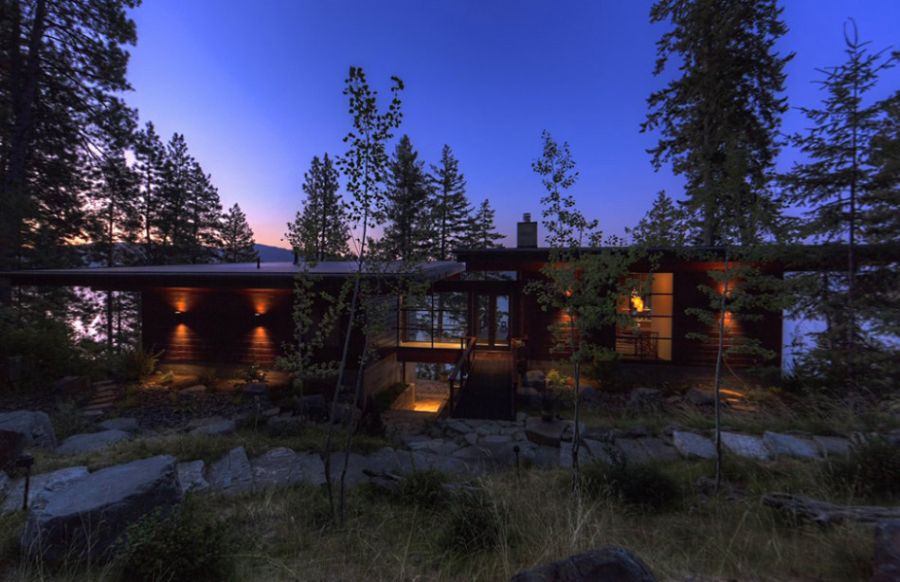 Comprising of a stylish living room that portrays the iconic Eames Lounger next to the stone fireplace, a huge contemporary kitchen and plush bedrooms, the Coeur D'Alene Lake Cabin is a retreat that offers ample opulence. Lovely deck spaces allow you to take in the panoramic views as you enjoy lazy summer evenings escaping mundane city life. Smart lighting takes over as the dusk sets in even as the cabin stands like a shining beacon concealed in nature's lap.