Contemporary design is not just about clean and well defined lines crafted using concrete and stone. Located in Austin, Texas, the Lakefront Residence exudes laidback rustic charm even as it showcases classy modern. Designed by Audino Construction, dark and mellow wooden surfaces along with glass have been used to create brilliant visual and textural contrast inside this fabulous home. With lush green surroundings and a beautiful water body flanking, there is little wonder the residence seems so elegantly appealing the instant you lay eyes on it!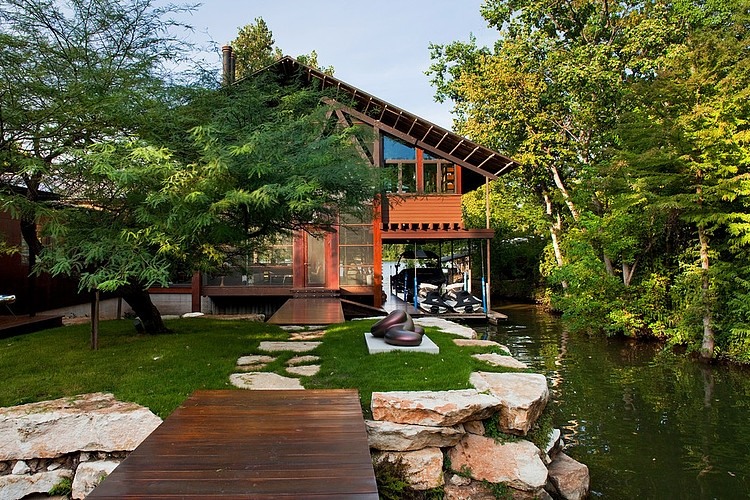 It is this picture-perfect exterior that drew us to the Lakefront Residence and its interiors are as appealing as the beautiful façade of the home. Rich wooden tones continue throughout the home with stone surfaces only making an appearance when it is an absolutely must. The plush covering on the walls in dark brown and the warm fireplace give the space a log cabin appeal in an instant. Lifting your sullen spirits with ease and taking you away from the constant rush of big city life, there is something innately soothing and tranquil about the setting.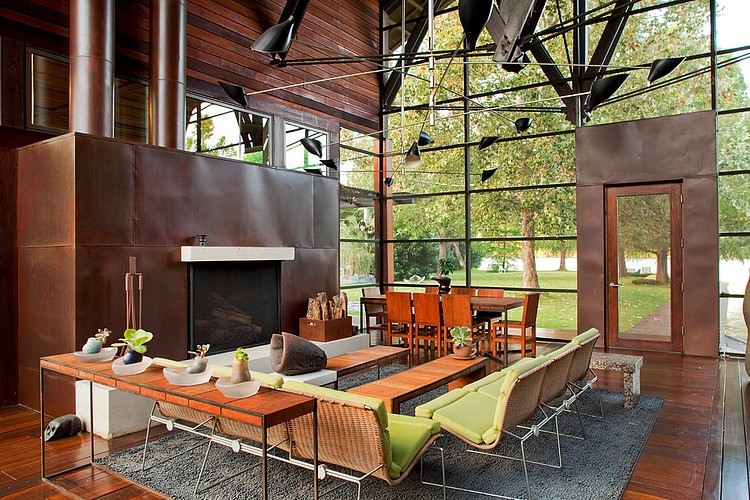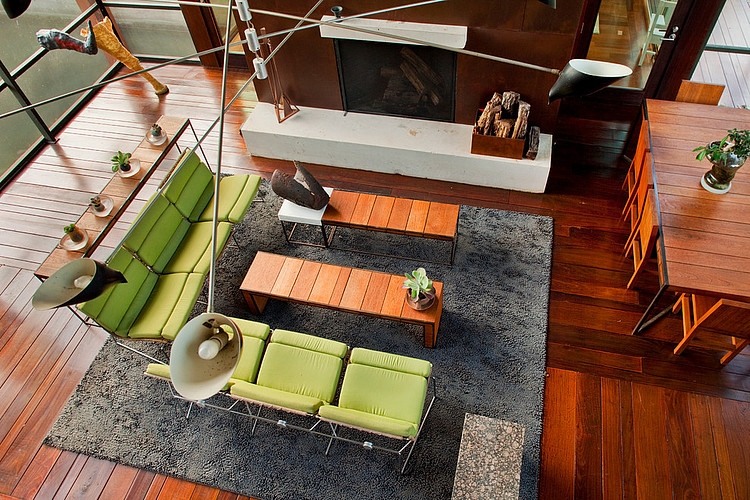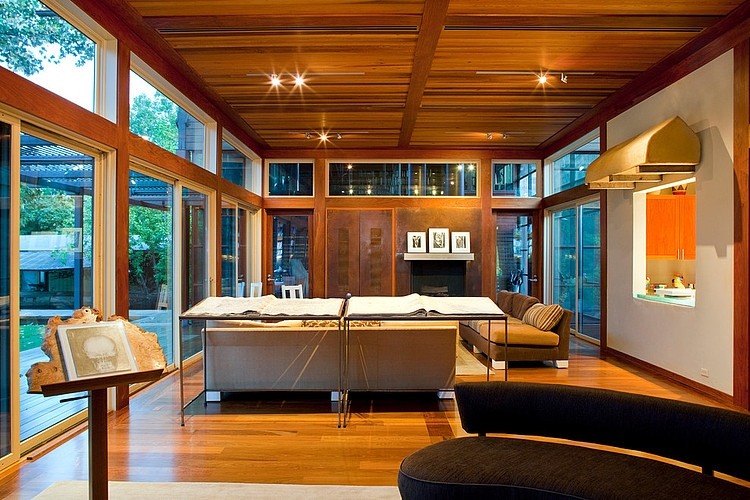 Interesting décor additions that border on the eclectic and sliding glass doors that bring in plenty of natural ventilation make sure there is never any dullness around. A green backyard and large deck space complete the simple, yet stylish outdoors. Private quarters of the home seem to be located on the top level, giving those inside unobstructed views along with necessary solitude.