Gorgeous modern homes are constantly taking shape all across the planet and Faro, Portugal is a location where one would expect to find quite a few of them. One of the more popular holiday destinations of Europe, the region's mild weather and lovely beaches make it an absolute dream. The Vilamoura House, designed by Groupo Dunaplana not only charms with its spacious interiors and the luxurious lifestyle, it also promises all the delights of Portugal's most visited province — the Faro District.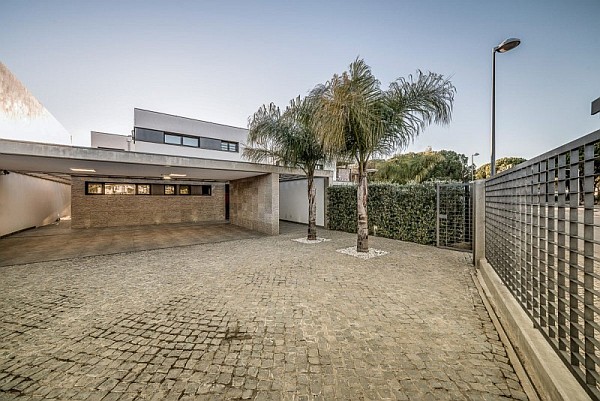 This opulent five-bedroom home has everything from a refreshing pool to a large terrace space that offers unabated views of the surrounding landscape. The home clubs open living with ample privacy to offer the best of both worlds. While the side of the facade facing the street is clad in stone so as to keep away prying eyes, the residence opens up to the backyard thanks to the extravagant use of glass. Exquisite floor-to-ceiling glass windows ensure that the huge deck space and the pool are always visually connected with the living area.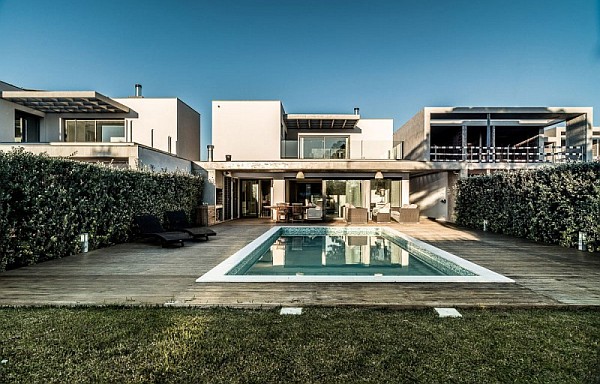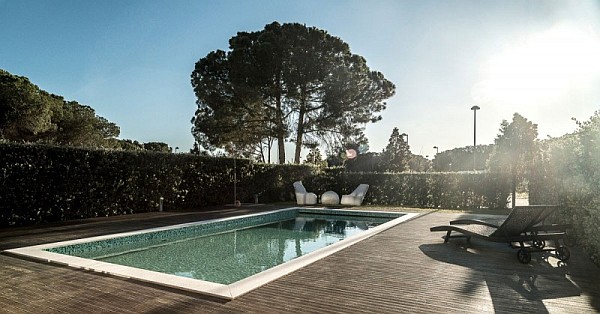 Interiors employ a theme in largely neutral tones and sleek and stylish furnishings further accentuate the contemporary style. White and grey are the colors largely used throughout the lower level which houses the lounge, living space, kitchen and a dining area.
Plush décor and ergonomic shelves that disappear into the walls bring understated class. A beautiful staircase with seemingly 'floating' wooden steps leads to the upper level with five-bedrooms and stunning bathrooms.
Apart from a sporadic touch of color, the house largely sticks to a semi-minimalist approach. If you have €850,000 and change to spare, then you could call the fabulous Vilamoura House in Faro your own!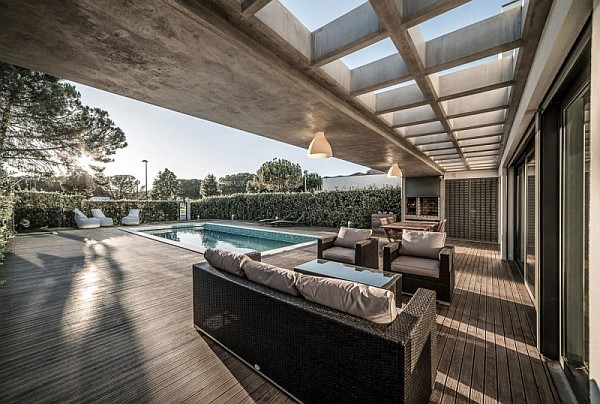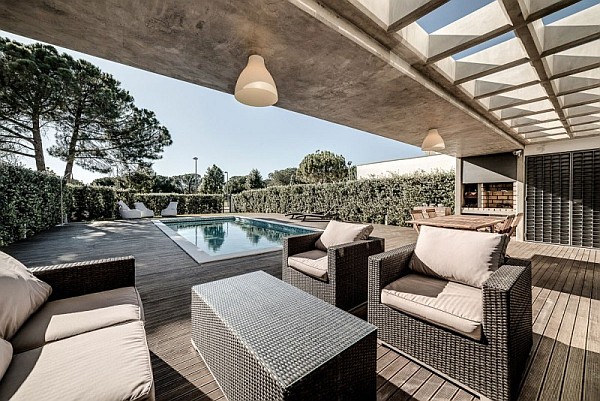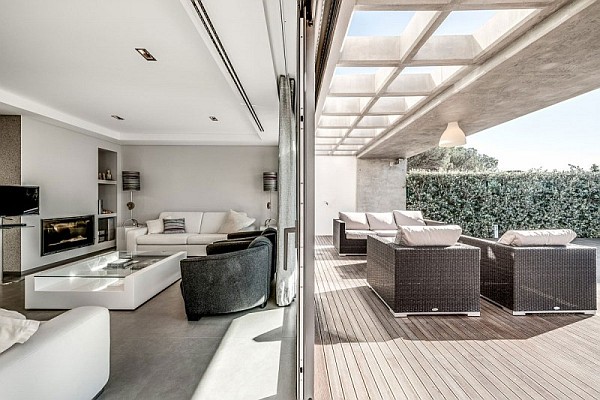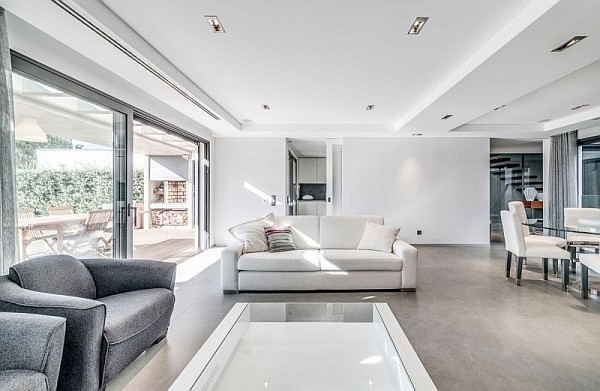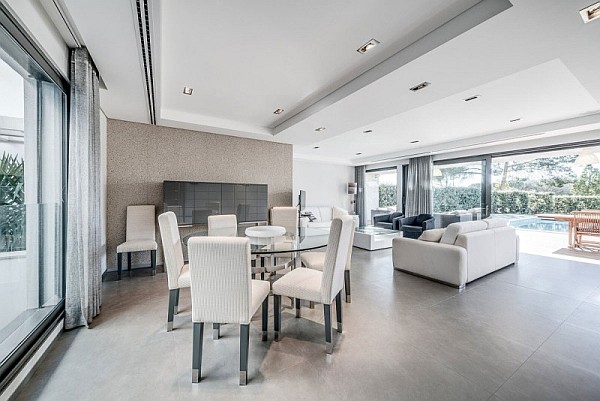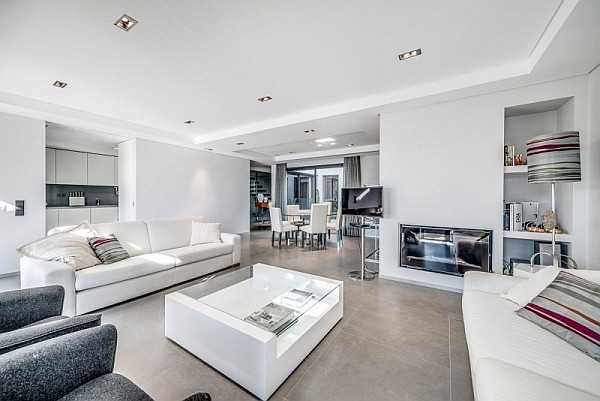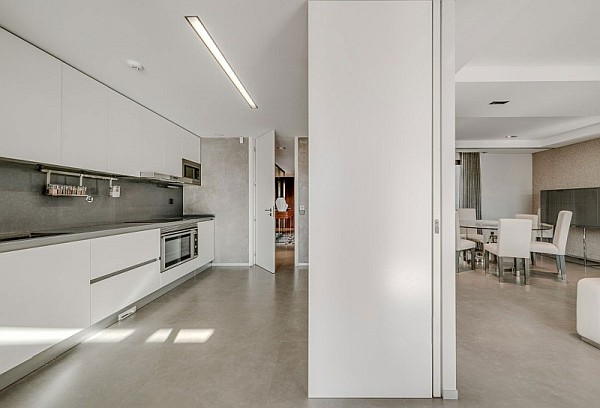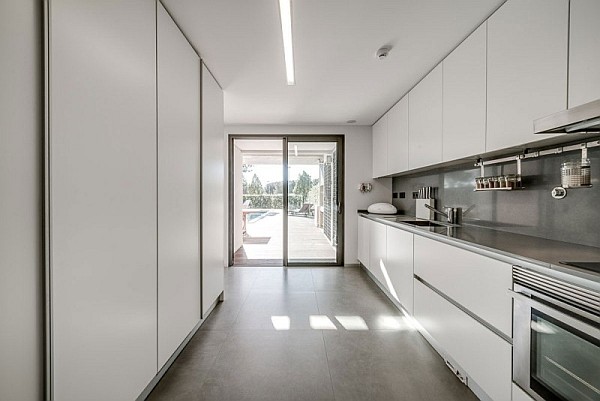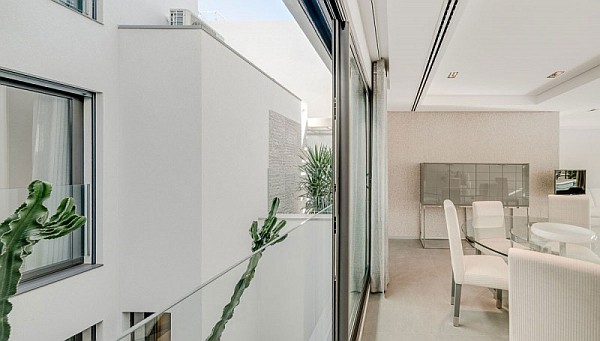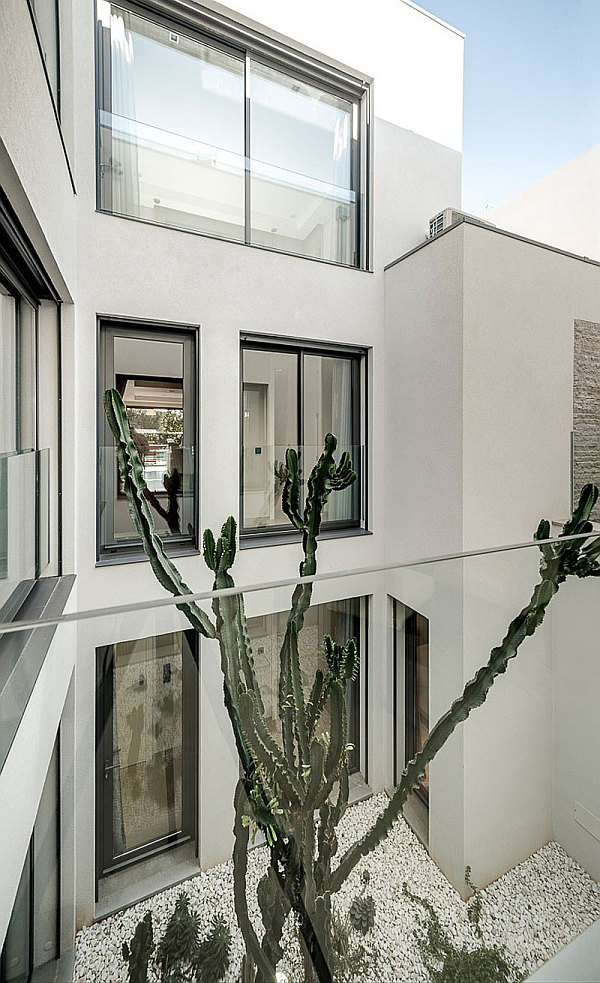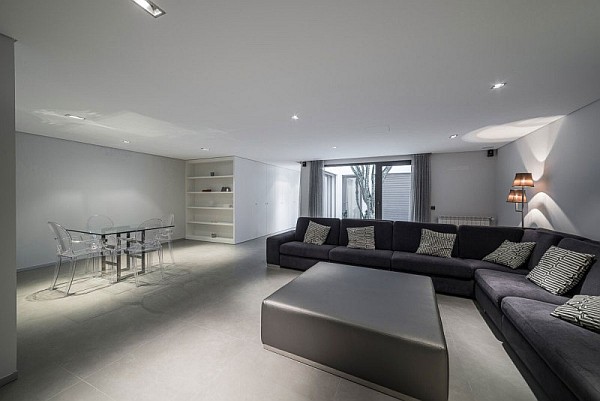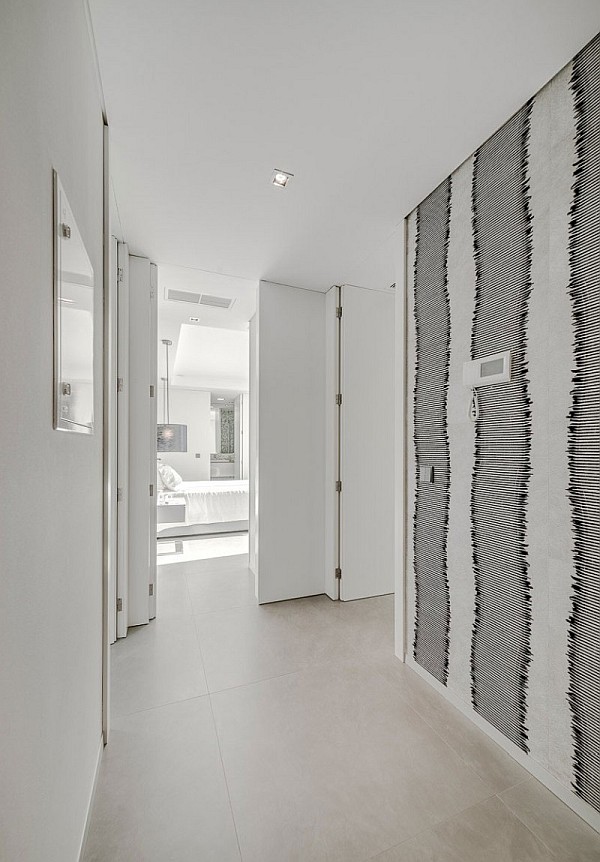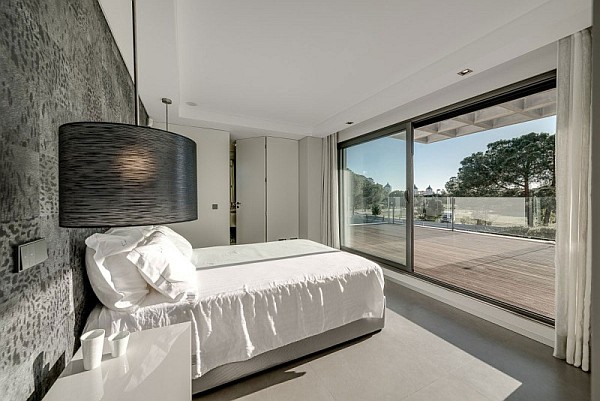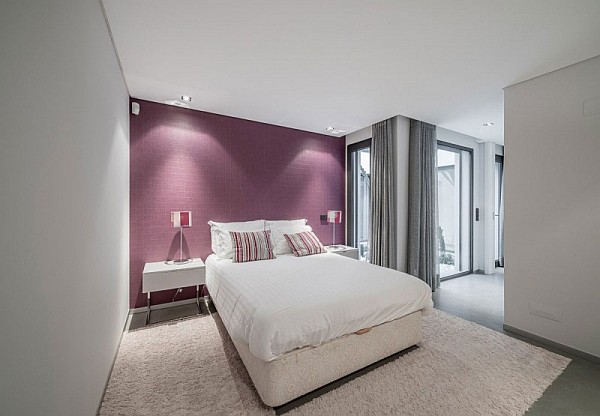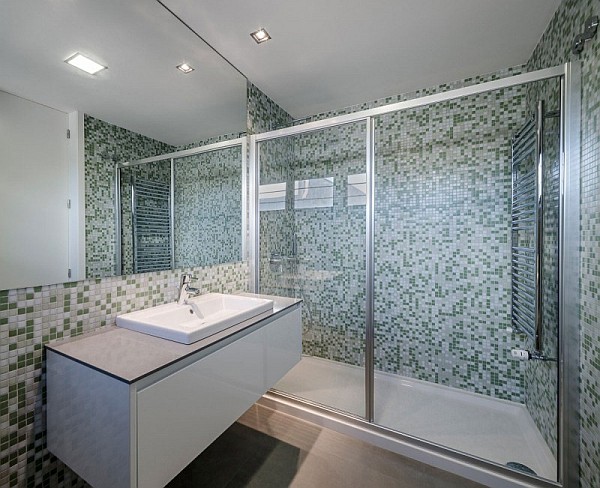 Photos by: João Pires