There are times when we are simply caught up with the existing design trends and often convention is not challenged enough to create brand new structures that promise a whole new world full of vibrant conviction and creativity.
While the traditional concept of what defines a home or commercial structure is being constantly challenged, shipping container homes are becoming more and more popular.[Gallery bellow]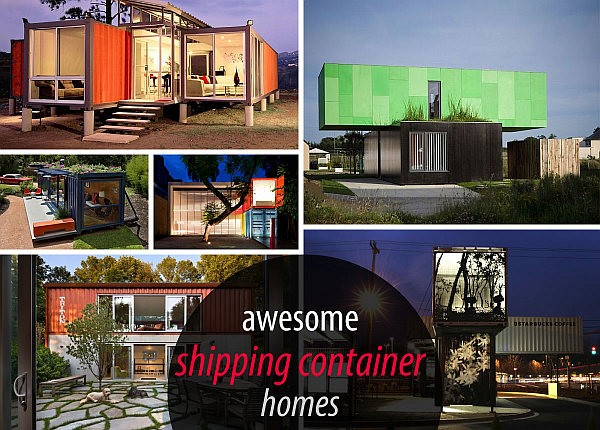 Offering stylish, elegant and cost-effective shelter solutions, designers and architects across the world have been coming up with some astounding and beautiful contemporary shipping container homes. This should encourage more people to take a look at this alluring housing option. Cool, ingenious and full of welcome surprises, this collection of container homes contains a little bit of something for every design lover across the planet.
Maison Container Project by Patrick Partouche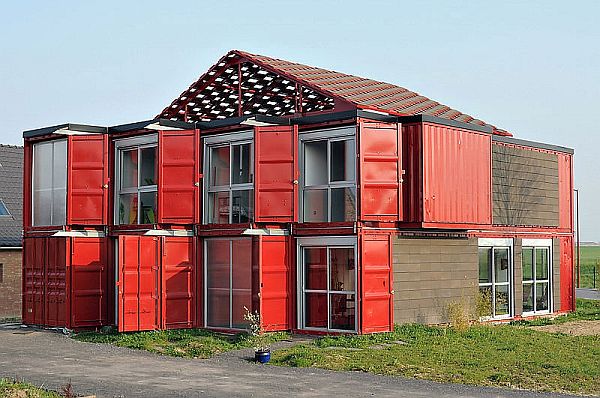 Let us start our look at fabulous shipping container homes with this beautiful and simply stunning Patrick Partouche-designed living space called the Maison container project. The two-story building is an absolute delight to step into and once you do, you will almost instantly forget the fact that you are residing in a house built by using 8 large shipping containers. Located on the banks of river Lille in France, it is nestled on a 2,240 square feet area and € 221,000 went into bringing it to life.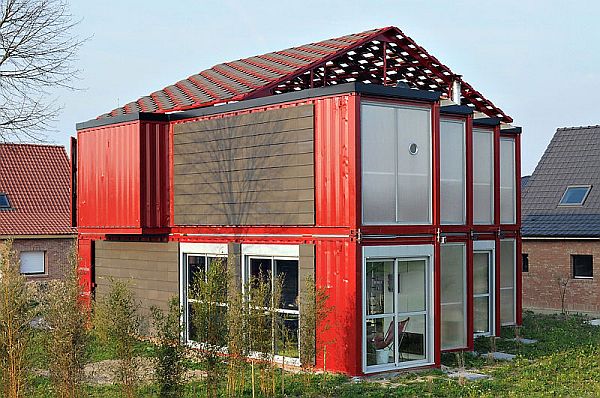 The lovely interiors have a light and airy feel to them thanks to the use of floor to ceiling glass windows, but the designer has left the container doors intact to ensure that there is complete privacy when needed. A metal spiral staircase, modern décor and ergonomic design grace this fabulous container home.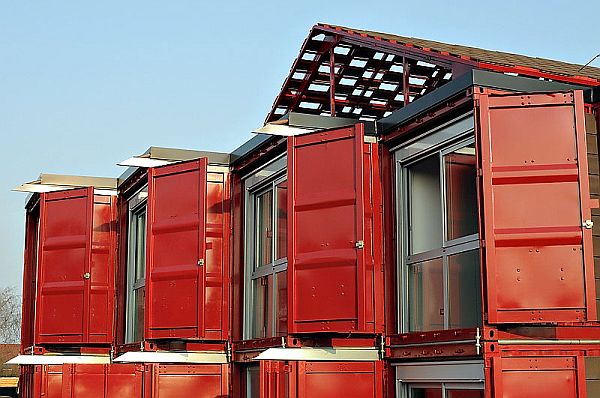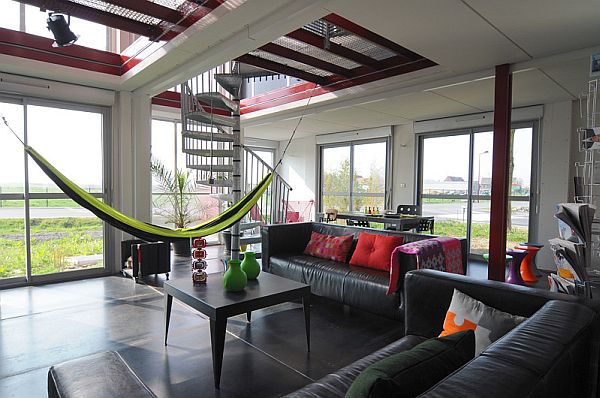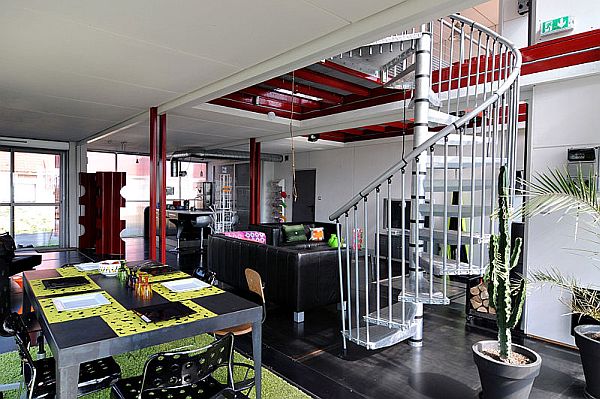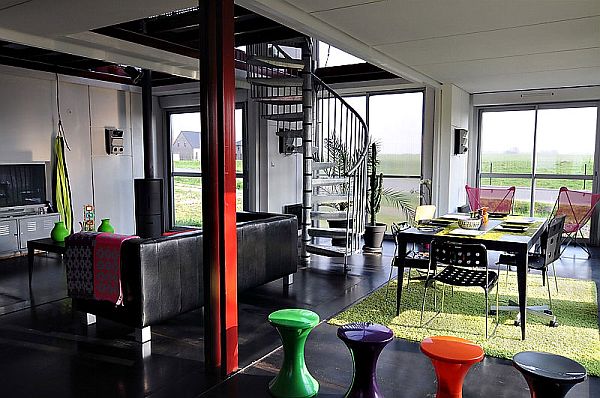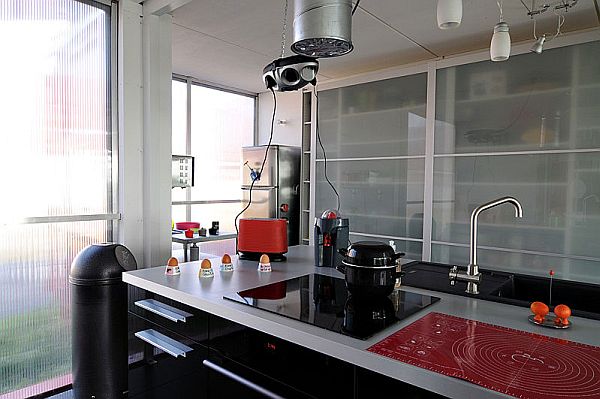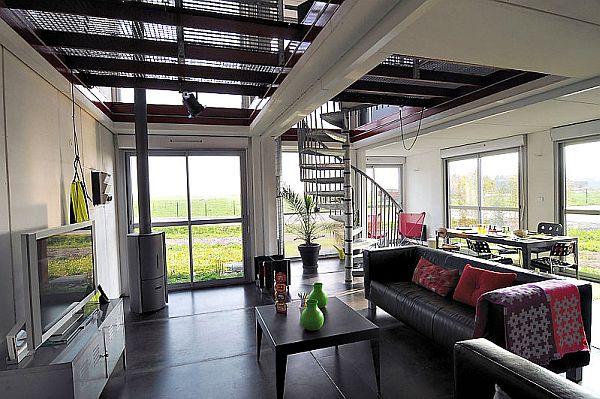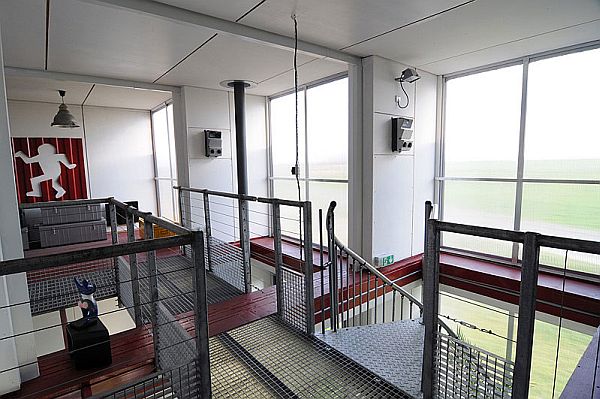 Old Lady House by Adam Kalkins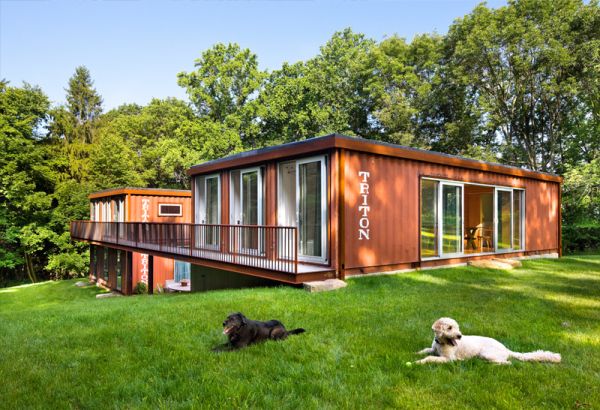 There is nothing 'old' about this bold and beautiful container home from Adam Kalkin, who is pretty renowned for producing some astounding shipping container structures. This particular house in Califon, NJ has a wonderfully cozy feeling about it and with ample natural ventilation thanks to the extensive use of glass on one of its sides; there is never a dull moment inside this container house.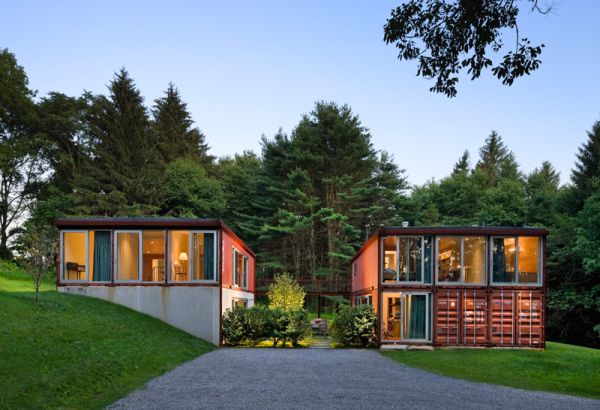 Stylish sliding glass doors, warm lighting fixtures, smart use of eco-friendly material and a rustic environment around it, all combine to offer a comfortable and cozy home.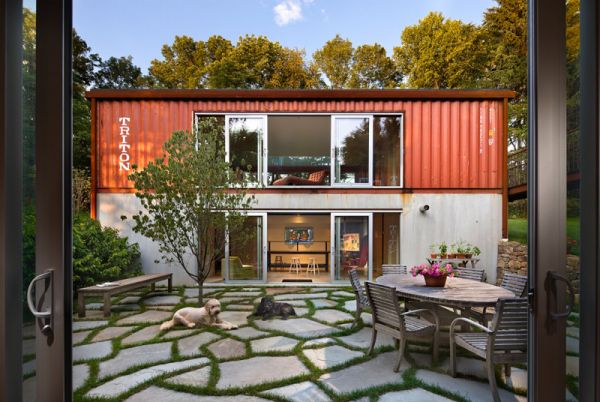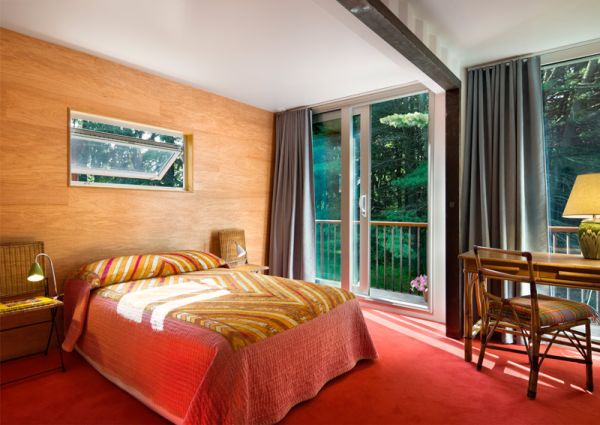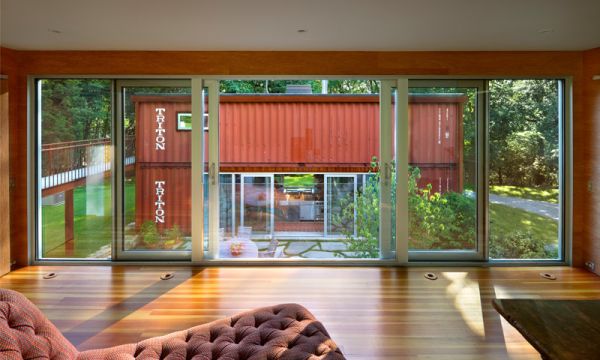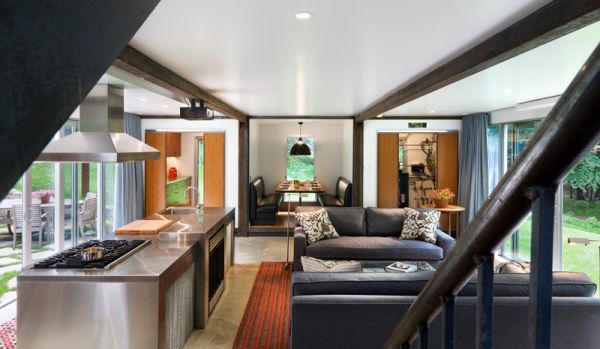 Containers of Hope by Benjamin Garcia Saxe Architecture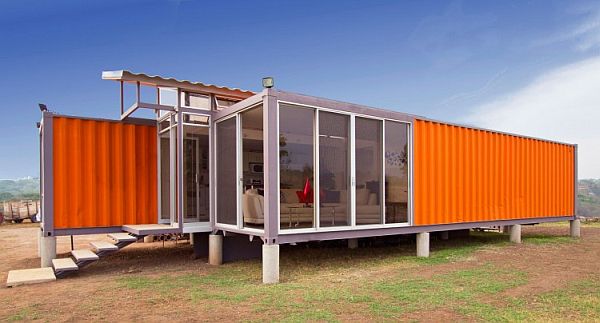 One of the advantages that container homes bring along with them is the cost-effective nature of construction and an affordable housing option for one and all. The 'Containers of Hope' design by Benjamin Garcia Saxe Architecture has been conceived to ensure that inexpensive housing options are available for one and all. Designed using just 2 shipping container units and built within an area of just 1000 square feet, containers of bring fabulous design and ergonomic interiors without the presence of excess.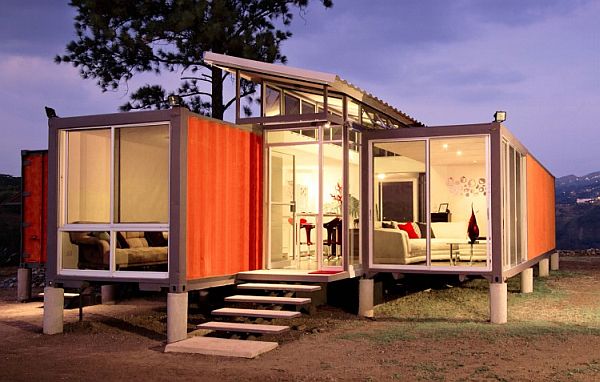 With the cost of building one of these container homes being just $40,000, this can not only act as a great home, but also a wonderful vacation retreat for an entire family. Large windows, daft design and modern décor complete this specific container of hope outside San Jose, Costa Rica.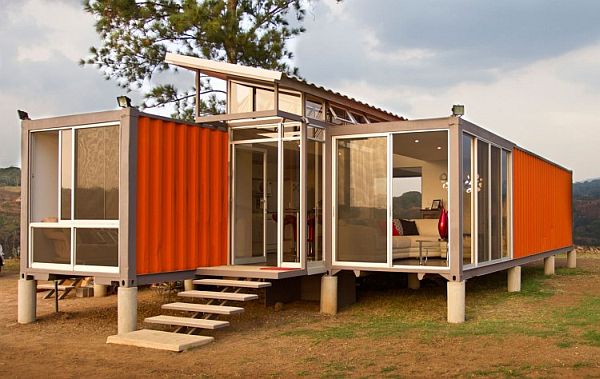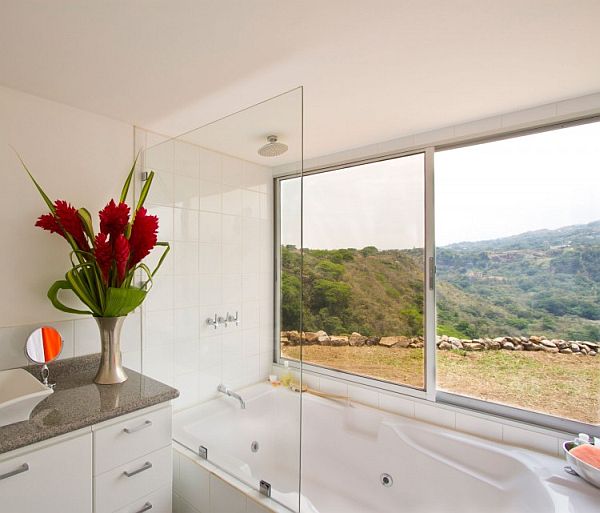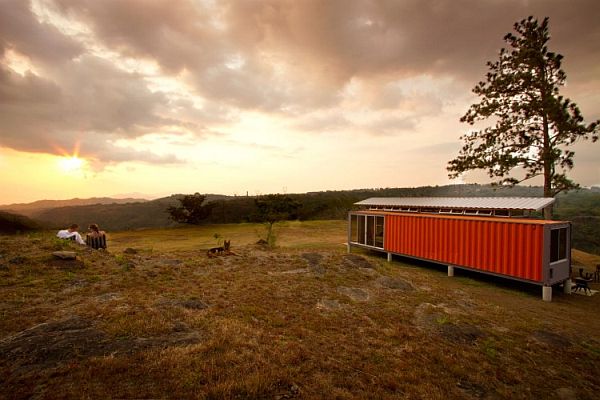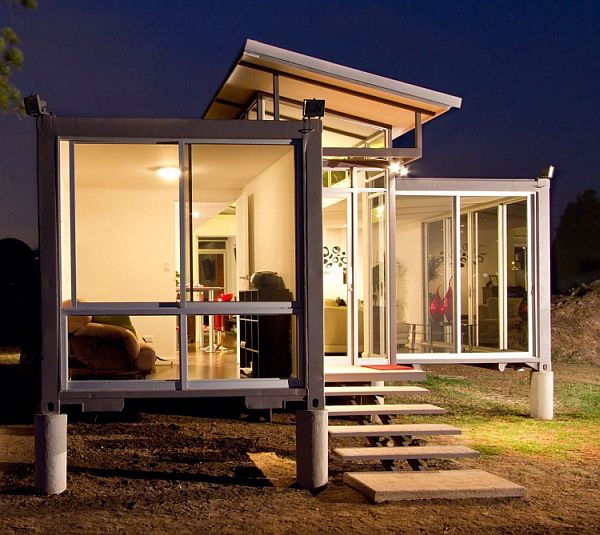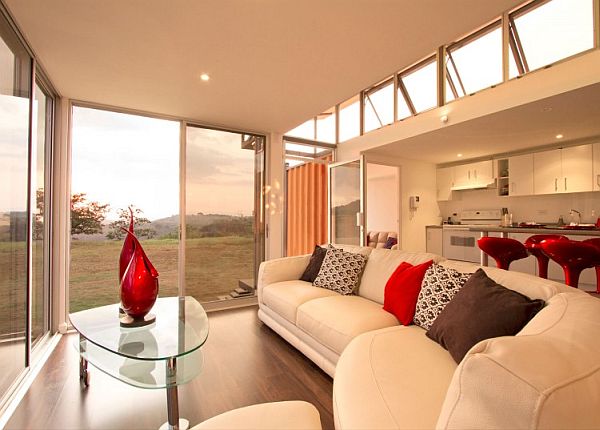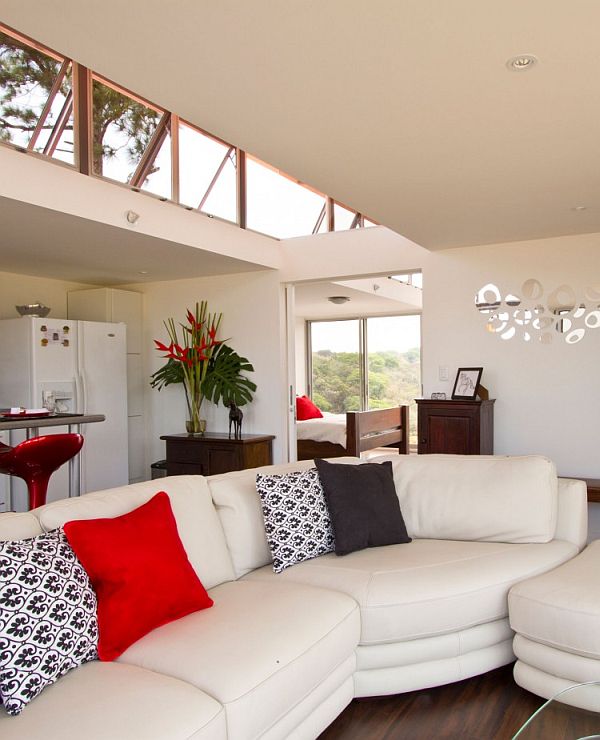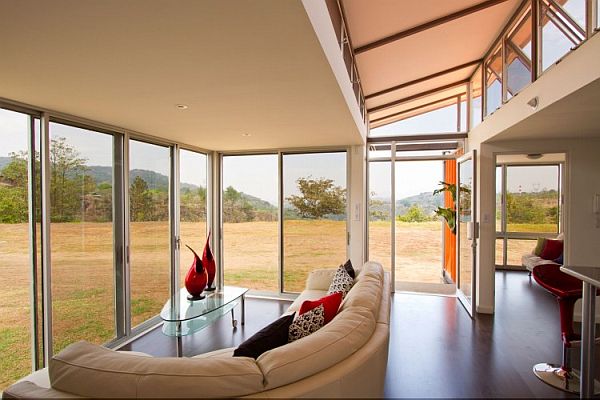 Crossbox House by CG Architects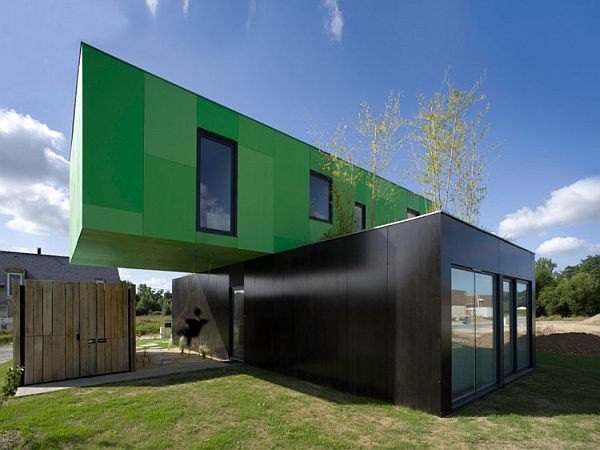 Delightful, playful and chic on the outside, sophisticated, stylish and sleek on the inside- that is pretty much how you would find the Cossbox House designed by CG Architects. This French-served delight is made from four shipping container units and they are carefully put into place to create a unique home that has the living quarters on the ground floor and the bedrooms on the top floor.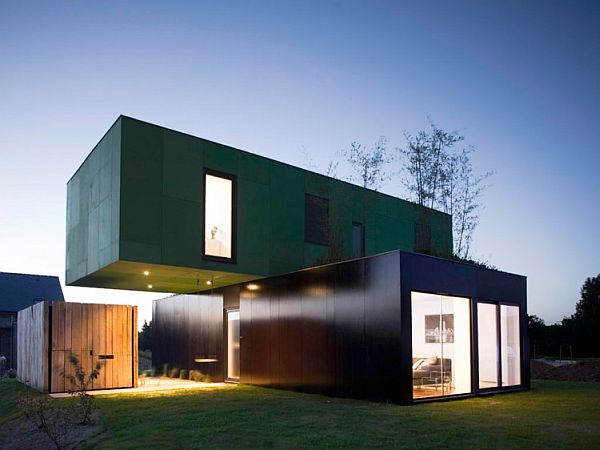 The interiors acquire a very traditional refined look thanks to the use of lavish wooden tones, beautiful finishing of the walls and wonderful spacious form. Its simplicity and mesmerizing outline have made it incredibly popular.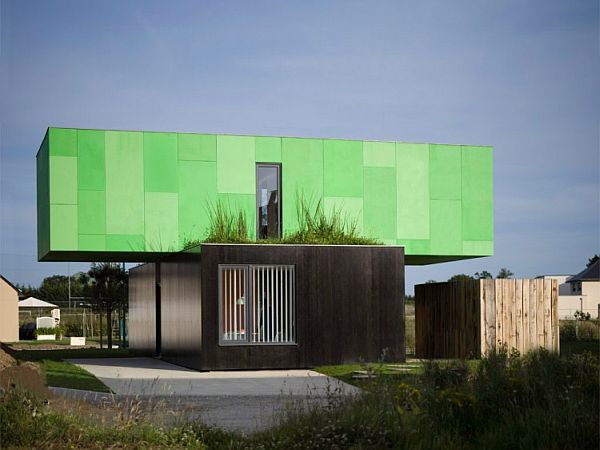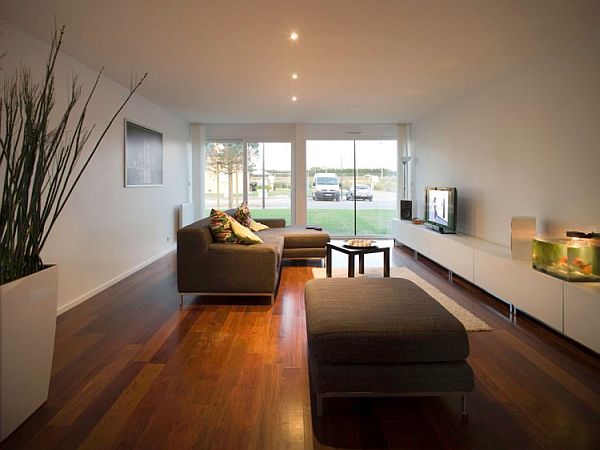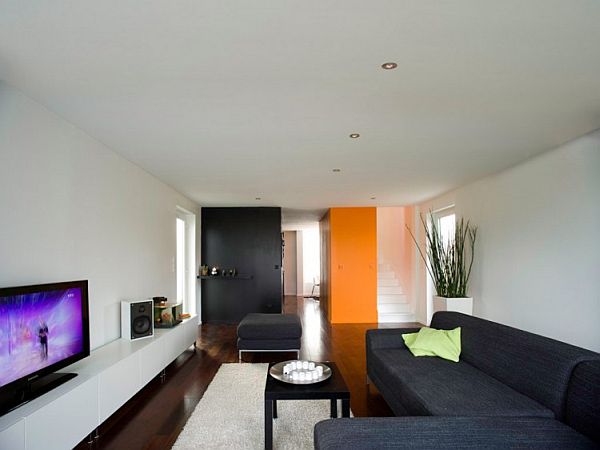 Private Cabins at the Alterra Beach Resort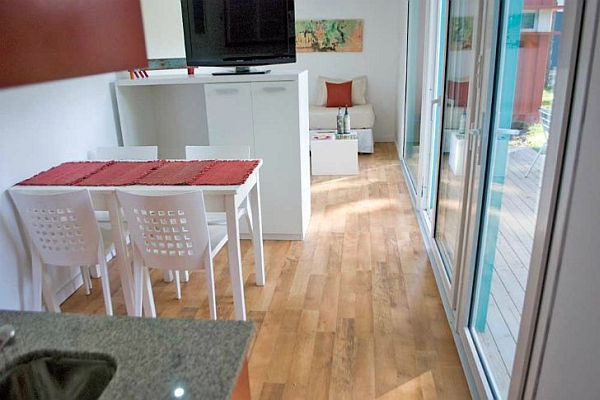 We have always believed that container homes make for a wonderful option as a retreat, whether it is as a personal getaway or as a reclusive and private resort space. Alterra Glamping is a vivacious and relaxing natural resort on the Pinamar beach in Argentina and architect Clorindo Testa has decided to give it an eco-friendly touch by using old re-purposed shipping containers as private cabins on the beach.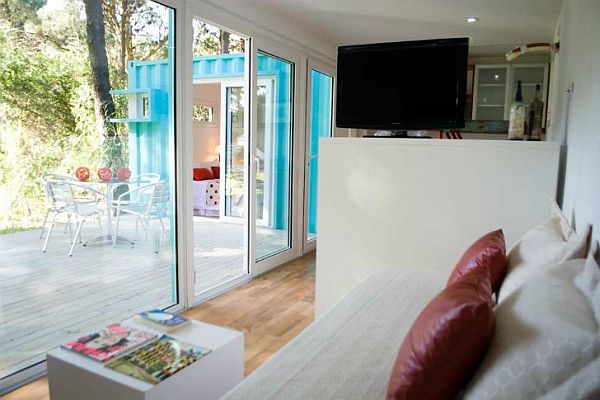 The cabins have been crafted to ensure all the contemporary luxuries are on offer as those enjoying the weekend here are hidden away from the world. The open design ensures that the serene and alluring natural surroundings always become a part of the holiday experience. Cabins crafted with care!