If you were to choose, would you choose to live in a container? No way, right? But then, what if the containers provide you with some luxury living spaces? An amazing contemporary house located in France on the shores of river Lille is one such house.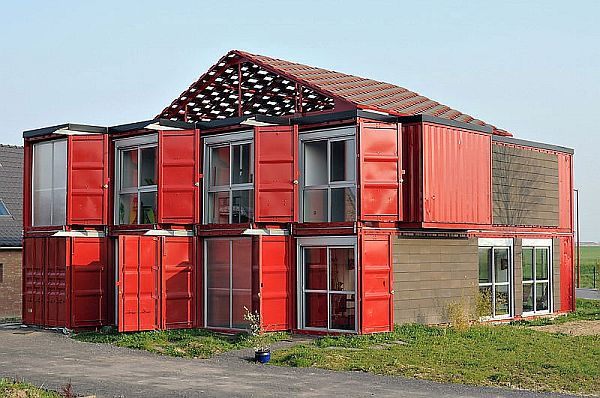 Made out of as many as eight shipping containers, the Patrick Partouche-designed living space called the Maison container project is a two-storey building on 2,240 square feet and has been built on a budget of Euro 221.000.
This contemporary house contains all the features you would want for a comfortable living. Interiors match the color of steel, and has been spruced up with an array of sofas, coffee table, dining table, green carpet and a round staircase that leads to the upper floor and a stylish kitchen and bathroom. In case you want more sunlight to rush in, the original doors can be opened at will.
Built on reinforced concrete foundation, the house also sports corrugated sheets that provide a decorative feel to the living rooms. (from HomeDSGN)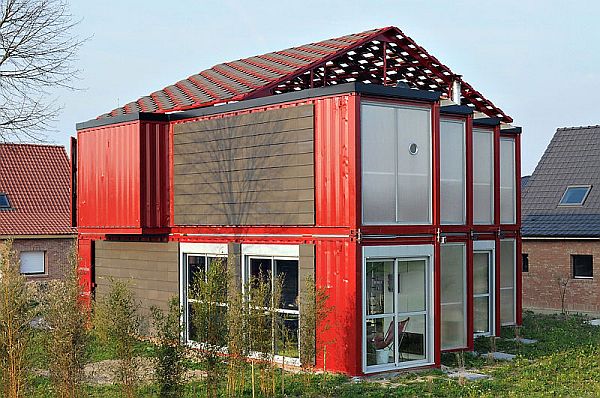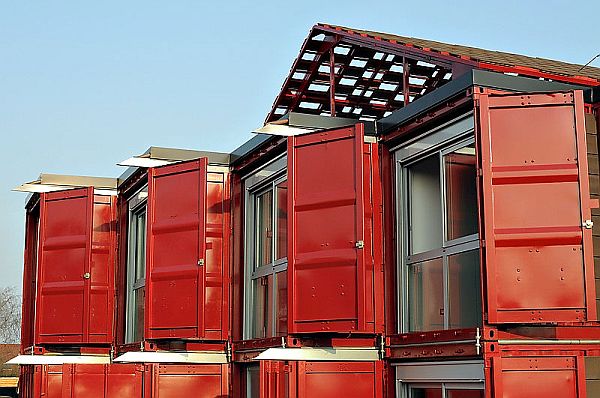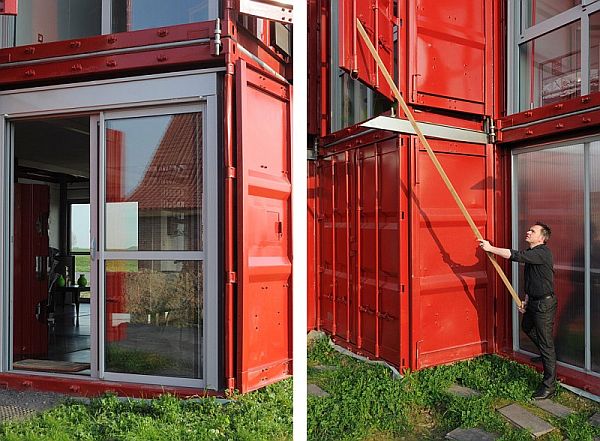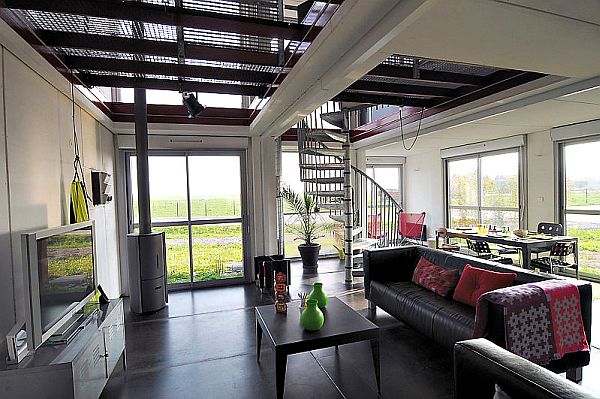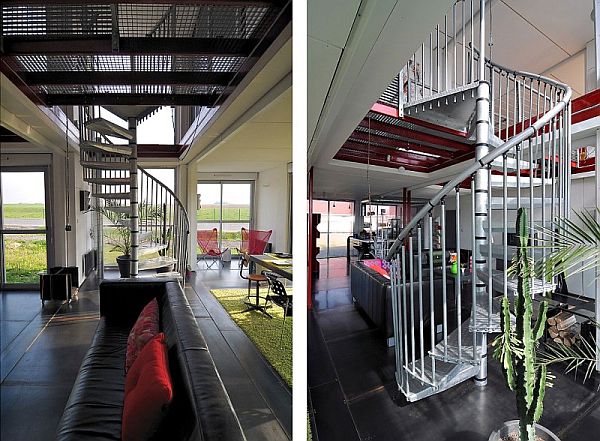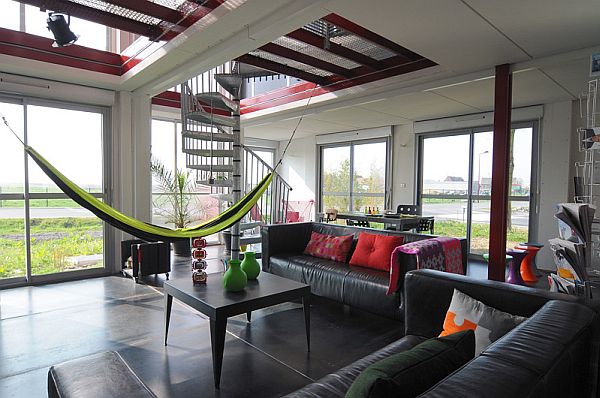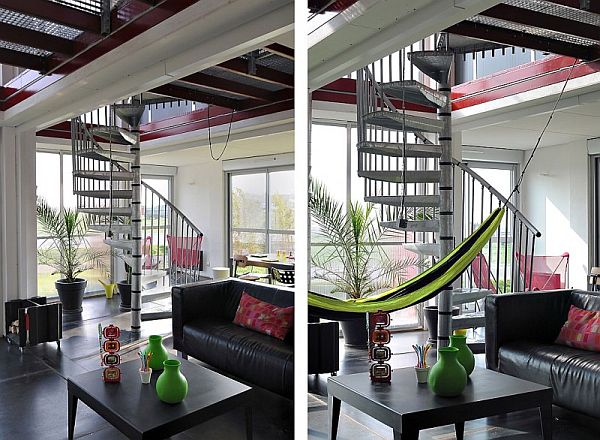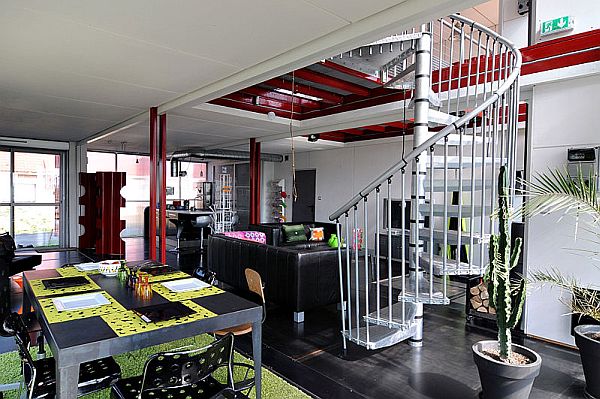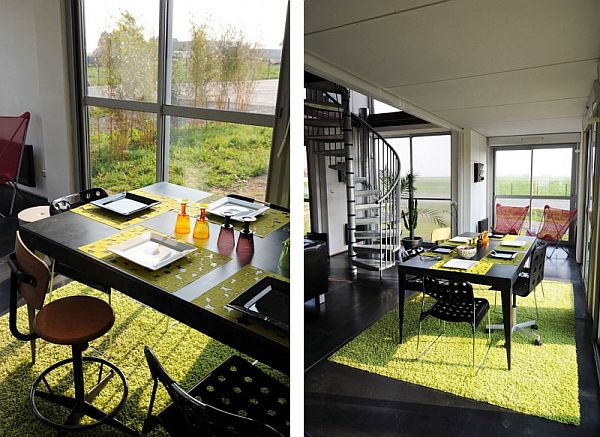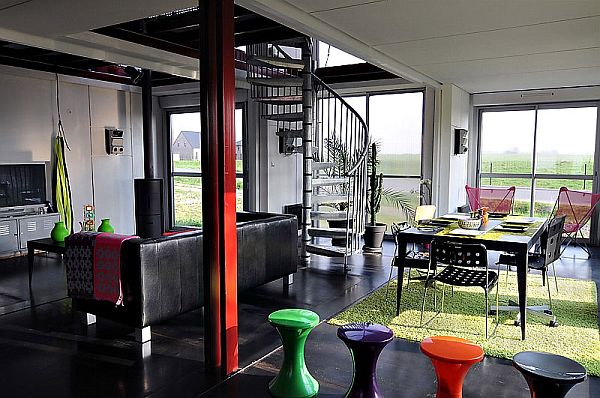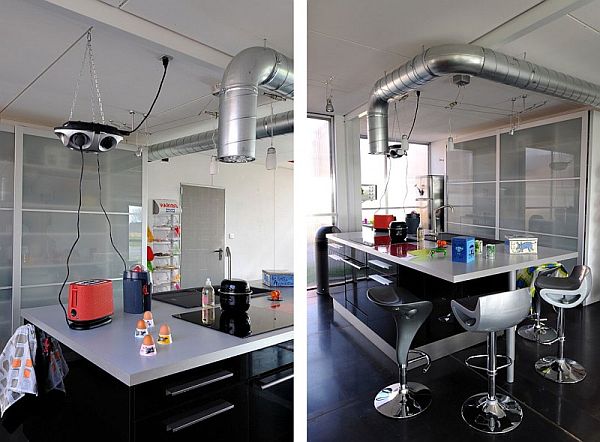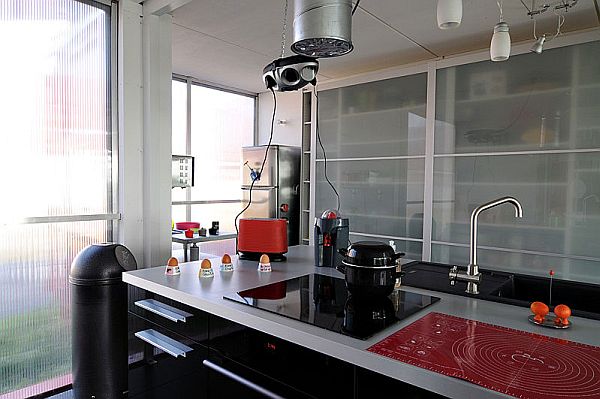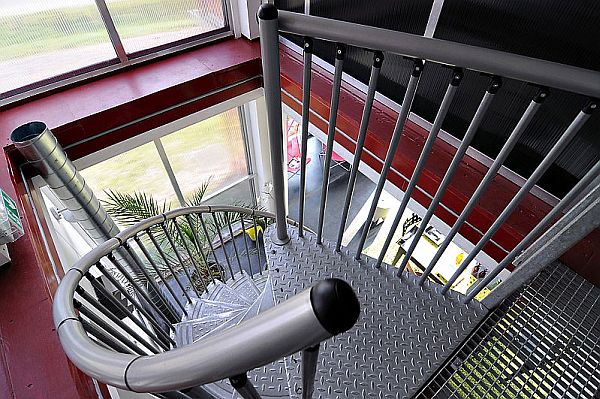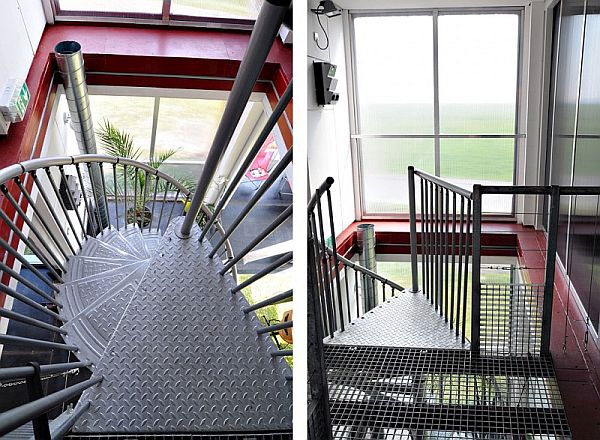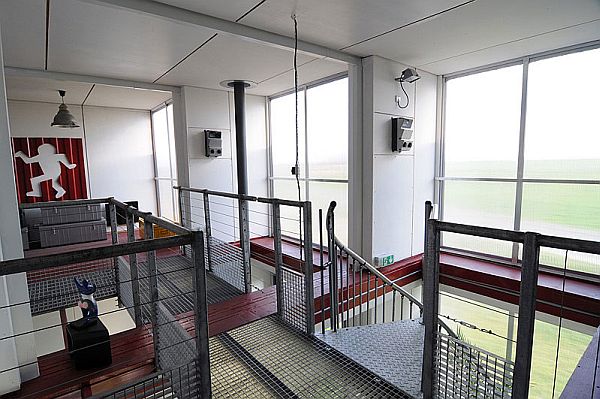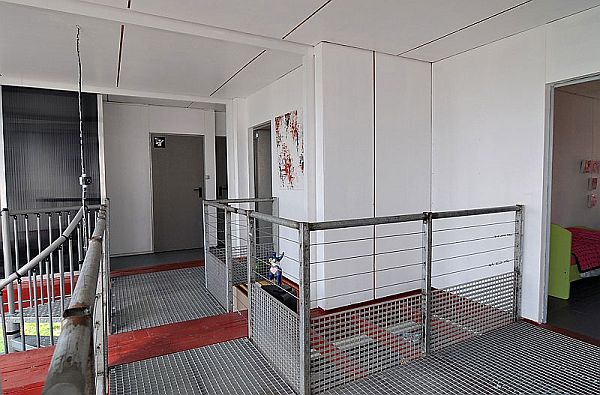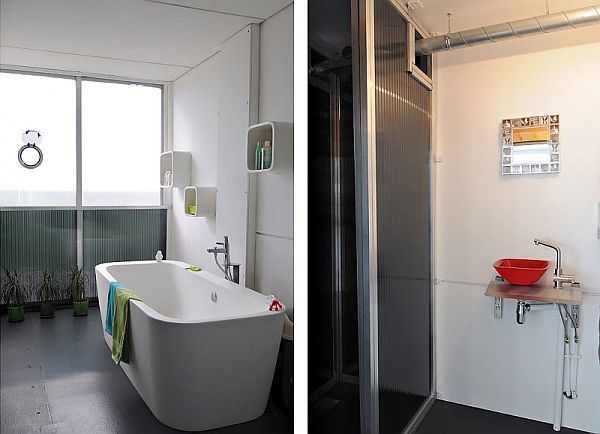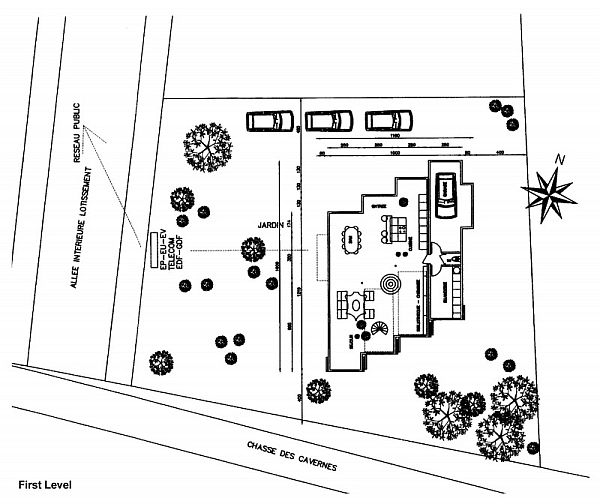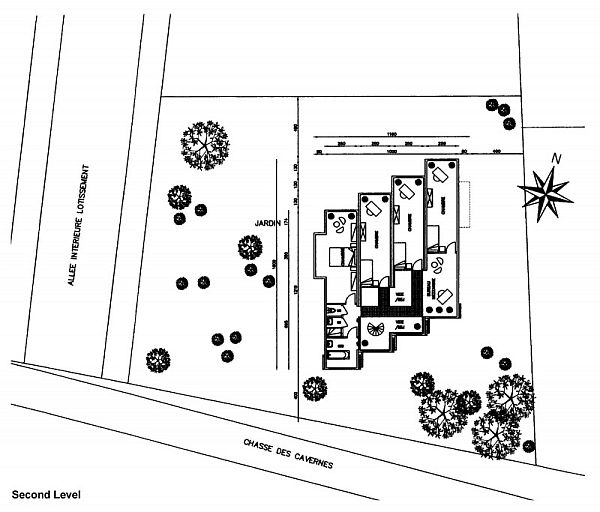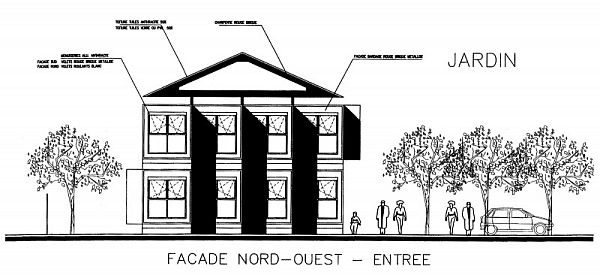 And now let's see how it was built