About Decoist: The Team
Decoist is a web magazine that brings you the daily bits of architecture, furniture and interior design. On Decoist we feature all sorts of ideas to make your bathrooms, bedrooms, kitchens or offices look prettier. We bring you furniture and lighting ideas, houses everyone would dream of and luxury properties that defy the world crisis.
But who's behind the blog? Here's more about our team.
Alex Ion | Editor in Chief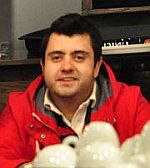 Alex started Decoist in early 2009, as a passion. With time, things have changed and Alex became more and more obsessed with fancy interiors and contemporary designs. Hence why all his attention today goes to running the magazine — deciding what gets published, ensuring that our fans on Facebook, Twitter or Pinterest are getting their daily dose of inspiration, and from time to time, writing.
Passionate to travel the world, Alex has seen quite a few places and drew inspiration from each and every one of them. When he has free time, he loves to play tennis or ski, hang out with his friends or cook some of his special dishes.
Alex has made it his missions, to push Decoist right through the top. He also vowed to never talk in third person again — although he realizes how much fun it is.
Read all articles by Alex
Follow Alex on Twitter, LinkedIn
Kate Simmons | Editor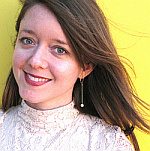 Kate Simmons is a freelance writer and design blogger with a love of all things decor. She spent her childhood writing stories and working on interior design-themed DIY projects. Kate's published writing reflects her special interest in how design has changed through the decades. Her blog Mirror80 celebrates the intersection of modern design and "recent retro" style (from the late '70s through the early '90s).
Kate enjoys styling and photographing DIY projects and tablescapes for Decoist, as well as highlighting the latest trends. When not totally immersed in a design project, she loves nothing more than spending a day in the garden, then dining on the patio after testing out a new recipe.
Read all articles by Kate
Follow Kate on Twitter, LinkedIn, Pinterest
Sherry Nothingam | Lifestyle Editor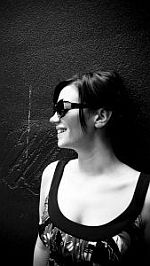 Sherry is a blogger who loves to live her life to the fullest. She enjoys everything associated with design, décor and stylish modern trends. Born in California, Sherry has grown up on open ranches and in a wild setting, which has defined her taste for design and developed her interest in examining how structures and homes interact with the beautiful natural world around them.
With an unabated love for travel and at times obsessive passion for both fashion and shopping, she seems to spend as much time on the road as she does indoors, while continuing to take note of various contemporary decorating trends.
When not frying her brain with blogging and writing, she loves to dig into a thrilling page turner or take time to catch up with her friends and paint the city red.
Read all articles by Sherry
Follow Sherry on Twitter, Google+
Yuka Yoneda – JeDIY Master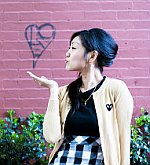 Yuka Yoneda is a reporter, cheese fanatic and self-proclaimed JeDIY master from Queens, New York. She is the founder of Clossette.com and an editor at sustainable design website Inhabitat.com. Yuka also writes for Edible Magazine and Ecouterre.com, and has written for The Daily Green and The New York Times.
Read all articles by Yuka.
Follow Yuka on Twitter, Pinterest
Starre Vartan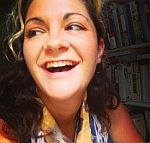 Starre Vartan is a design, travel, and environment writer, editor, and author who had a free-range childhood in New York's Hudson Valley and the beach 'burbs of Sydney, Australia.
She feels most at home outdoors, and has lived off-grid on Hawaii's Big Island; mountain biked in Trinidad; hiked the Continental Divide, and rappelled down an Aussie waterfall. A budding designer, Starre creates textiles printed with her nature photographs; her writing has been published in Pacific Standard, New York, Audubon, Scientific American, Metropolis, Inhabitat and MNN. She's also the publisher of Eco-Chick.com
Read all articles by Starre.
Follow Starre on Twitter, Pinterest
Thalita Murray | Contributing Editor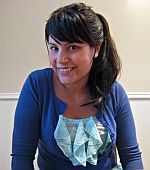 Thalita is a school teacher by day, fierce DIY'er by night.  Her fuel of choice is ice cream (preferably chocolate) and you can always find her daydreaming of her next DIY project, scouring the aisles at IKEA, antique-hunting or cuddling with her adorable pup.  She's also constantly glued to her phone, feeding her obsession with Instagram, of course!
As a first-time homeowner, Thalita is learning all about what it takes to build a unique, comfortable and chic home, which she explores on her blog, The Learner Observer. There you can also expect to see design inspiration and a bit more about her personal life and style.
Read all articles by Thalita
Follow along on Twitter, Instagram, Pinterest
---
To get involved with the magazine, sending us suggestions or comments, contact us -– we'd love to hear from you. We'll try to get you a response as soon as possible.