Decoist is a web magazine that brings you the daily bits of architecture, furniture and interior design. On Decoist we feature all sorts of ideas to make your bathrooms, bedrooms, kitchens or offices look prettier. We bring you furniture and lighting ideas, houses everyone would dream of and luxury properties that defy the world crisis.
But who's behind the blog? Here's more about our team.
Alex Ion | Editor in Chief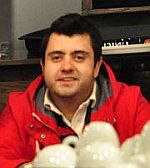 Alex started Decoist in early 2009, as a passion. With time, things have changed and Alex became more and more obsessed with fancy interiors and contemporary designs. Hence why all his attention today goes to running the magazine — deciding what gets published, ensuring that our fans on Facebook, Twitter or Pinterest are getting their daily dose of inspiration, and from time to time, writing.
Passionate to travel the world, Alex has seen quite a few places and drew inspiration from each and every one of them. When he has free time, he loves to play tennis or ski, hang out with his friends or cook some of his special dishes.
Alex has made it his missions, to push Decoist right through the top. He also vowed to never talk in third person again — although he realizes how much fun it is.
[Read all articles by Alex]
Follow him on: [Twitter] [LinkedIn]

Kate Simmons | Editor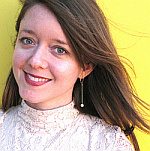 Kate Simmons is a freelance writer and design blogger with a love of all things decor. She spent her childhood writing stories and working on interior design-themed DIY projects. Kate's published writing reflects her special interest in how design has changed through the decades. Her blog Mirror80 ( http://mirror80.com/) explores the fashion and interiors of the 1980s.
She's now part of the Decoist team and she's taking care of writing those interesting featured stories that grab the eye in a jiffy.
[Read all articles by Kate]
Follow her on: [Twitter] [LinkedIn]
Sherry Nothingam | Lifestyle Editor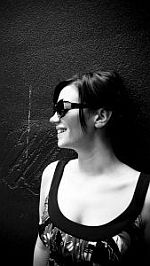 Sherry is a blogger who loves to live her life to the fullest. She enjoys everything associated with design, décor and stylish modern trends. Born in California, Sherry has grown up on open ranches and in a wild setting, which has defined her taste for design and developed her interest in examining how structures and homes interact with the beautiful natural world around them.
With an unabated love for travel and at times obsessive passion for both fashion and shopping, she seems to spend as much time on the road as she does indoors, while continuing to take note of various contemporary decorating trends.
When not frying her brain with blogging and writing, she loves to dig into a thrilling page turner or take time to catch up with her friends and paint the city red.
[Read all articles by Sherry]
Follow her on : [Twitter] [Google+]
Serena Chu | Features Contributor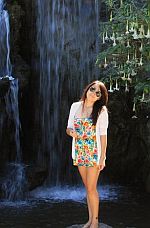 Serena is a writer who absolutely enjoys being on the move. Fueled by a passion for automative design and social entrepreneurship, she took her work and escaped America in seek of something more meaningful. The change in lifestyle has allowed her to free up her time and explore her many passions in greater detail, which include blogging about interior decor and architecture, traveling around the world with her 35mm camera, and pushing herself to the max with adrenaline-pumping sports.
This adrenaline-junkie is captivated by the word serendipity because she believes everything does happen for a reason (and because it references her name), and wants others to also embrace the moment, living life as it happens.
Serena comes to Decoist with a desire to help others discover their signature style in all aspects of design.
[Read all articles by Serena]
Follow her on : [Twitter] [Google+]
Thalita Murray | Contributing Editor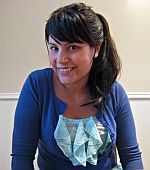 Thalita is a school teacher by day, fierce DIY'er by night.  Her fuel of choice is ice cream (preferably chocolate) and you can always find her daydreaming of her next DIY project, scouring the aisles at IKEA, antique-hunting or cuddling with her adorable pup.  She's also constantly glued to her phone, feeding her obsession with Instagram, of course!
As a first-time homeowner, Thalita is learning all about what it takes to build a unique, comfortable and chic home, which she explores on her blog, The Learner Observer. There you can also expect to see design inspiration and a bit more about her personal life and style.
[Read all articles by Thalita]
Follow along on [Twitter], [Instagram], [Pinterest]
Momina Khan | Wonderland Storyteller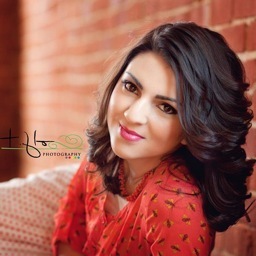 From a very early age Momina Khan discovered her passion and talent for rearranging furniture and indulging herself with interior design. Over the years this passion has only intensified as well as her education and calling in creative writing. As a freelance writer Momina finds Decoist a perfect environment to creating art with words on the art of DIY design. It's her hope that she can motivate others to recreate their homes into spaces the whole family will enjoy!
When not perfecting DIY tutorials and attempting to craft some of them on her own she can be found writing some more, reading, talking, laughing and soaking up time with her dear friends and family over delicious home made food not made by herself.
[Read all articles by Momina]
Follow her on: [ Twitter] [LinkedIn]

Ada Teicu | Contributor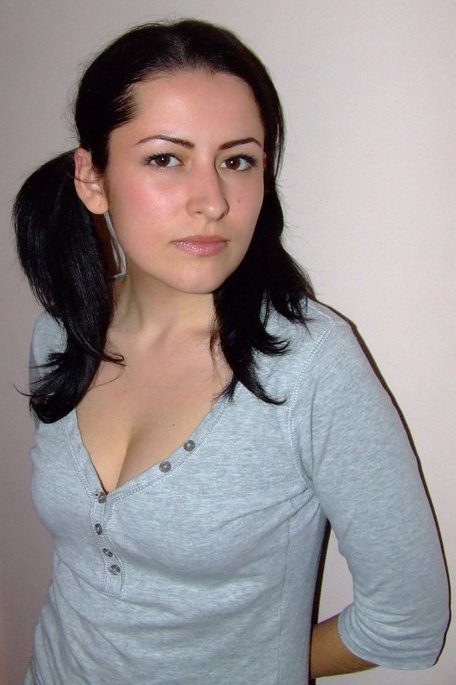 Ada always dreamt of transforming her love for writing into a lifestyle. Passionate about all things beautiful, from faithful dogs to homemade cooking or climbing her beautiful homeland mountains, she was very much into interior design and architectural wonders. Ada is from Timisoara, Romania, loves purple and turquoise and her all-time favorite chair is nothing short of an icon — the Eames Wire Chair.
When not writing, Ada contemplates about a perfect life where people are peaceful living a fulfilled life, eat what the land gives them (it gotta be a bio garden with a modern twist, to be honest) and live happily ever after, one day at a time.
And while she does understand that such things are hard to achieve (then again, every good thing is), she keeps walking on this trail of personal preferences while inspiring others to keep their own balance.
[Read all articles by Ada]
Follow her on: [ Twitter] | Or her own blog: [AdaTeicu.com]

Carrie Dagenhard | Contributor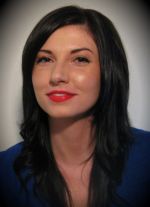 Carrie is a seasoned blogger, entertainment journalist and all around professional wordsmith with a passion for interior design and home organization. A self-proclaimed eternal wanderer and neat freak, she enjoys sharing her eclectic tastes and zeal of creating a beautiful and balanced space through DIY home décor. After graduating with a degree in Magazine Journalism, Carrie dabbled in public relations, sales and internet marketing before deciding to make a career out of her true passion – writing. Today she works as a full time freelancer out of her Athens, GA home.
In her limited spare time, Carrie enjoys fashion, live music, road trips, red wine, vegetarian cuisine and hours of HGTV accompanied by her cat Zeus. She also enjoys getting lost in a good book and exercising frequently to combat her cupcake addiction.
[Read all articles by Carrie]
Follow her on : [ Twitter] [LinkedIn] [Pinterest]
Alyssa Howard | DIY Contributor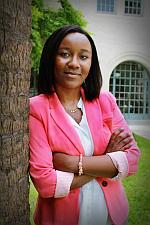 Alyssa has been creating for as long as she can remember. From disastrous crochet potholders she made as a kid to sophisticated jewelry designed as an adult, she finds inspiration in every medium. Even more exciting is the fun she gets from making her own décor.
So it made perfect sense to combine her love of DIY with her other passion- writing.
Nothing makes Alyssa happier than searching the Internet for hours looking for new projects and writing about them for Decoist.
When she isn't DIYing or writing, you can find Alyssa studying (she's an English and psychology student), trying new restaurants around Austin, or watching poetry slams on YouTube. She also enjoys reading and catching up on HGTV reruns.
[Read all articles by Alyssa] 
Follow her on : [Twitter] [Google+] [Pinterest]
---
To get involved with the magazine, sending us suggestions or comments, contact us -– we'd love to hear from you. We'll try to get you a response as soon as possible.