If there is one color that is under-rated in the modern home when it comes to décor and accessories, it is white. As much as we use the color extensively to shape the backdrop of our homes, when it comes to furniture, white takes a backseat almost instantly. There are plenty of reasons for it. For starters, you with most modern residences featuring white walls, many believe that using décor in white only increases a sense of monotony and make things a touch too boring. Then there is the feeling among many of us that white décor requires far too much effort in terms of care and maintenance. But for those willing to look beyond these reasons, white is a choice that is both stylish and currently trendy.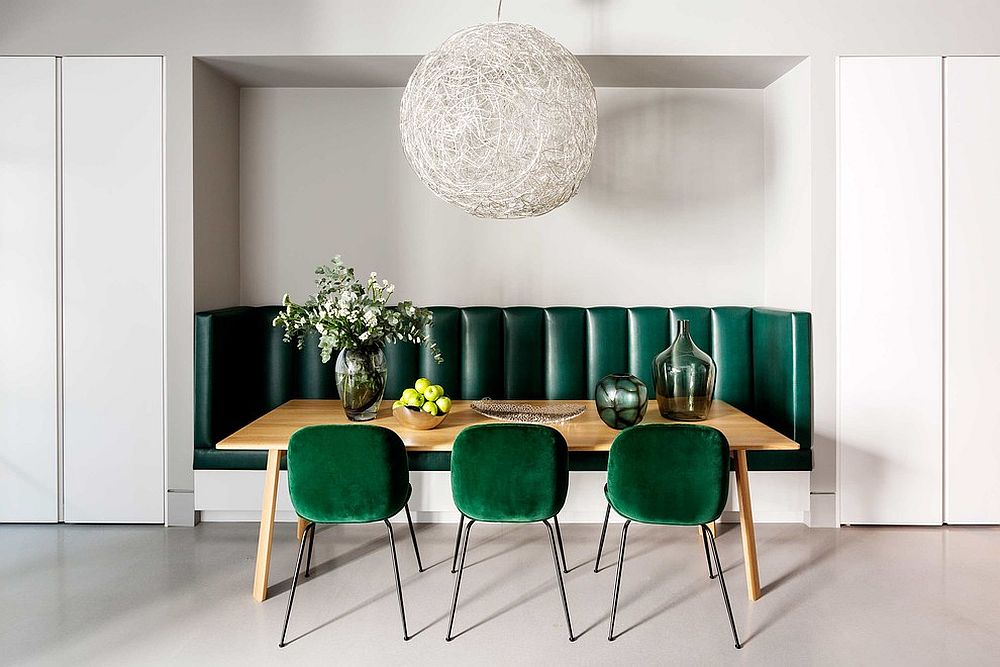 While white dining tables have been around since the 60's and midcentury classics like the Tulip table are eternally popular, white pendant lights are far less frequently used in the dining space. Much like the dashing black pendant, the white pendant is an addition that makes immediate impact in the dining room. Whether it is one that blends into a backdrop of same hue or an addition that stands out thanks to a bright and colorful background, the white pendant in the dining room can blend in with a variety of styles and themes with ease. Step in and discover all the inspirations –
Blending In – A Backdrop in White
The white drum pendant in the dining room or one with oversized presence draws your attention with ease while smaller series of white pendants with slim design can be used in the spacious contemporary dining area. Use the pendant to highlight and accentuate the dining space in the open plan living while ensuring that its white silhouette blends into the light-filled, white backdrop with ease.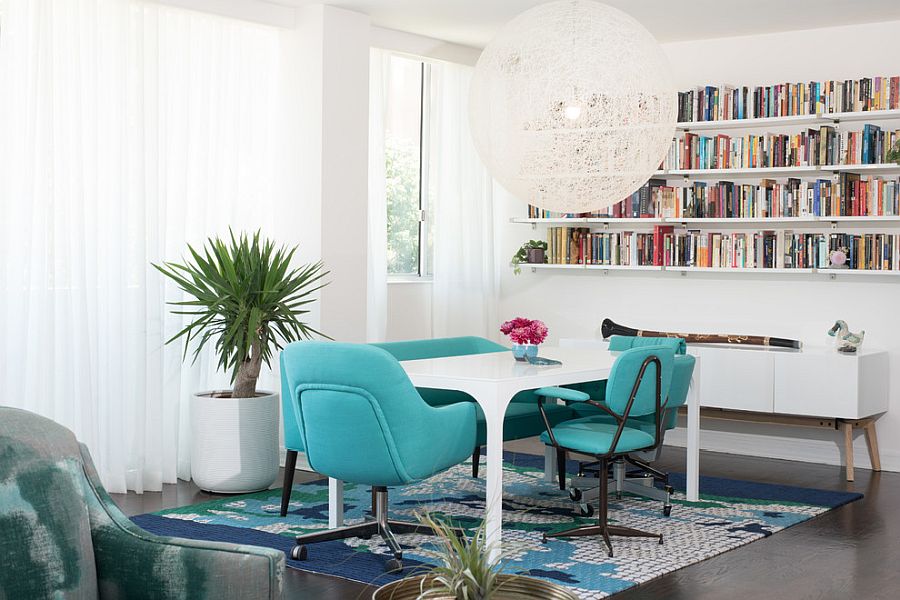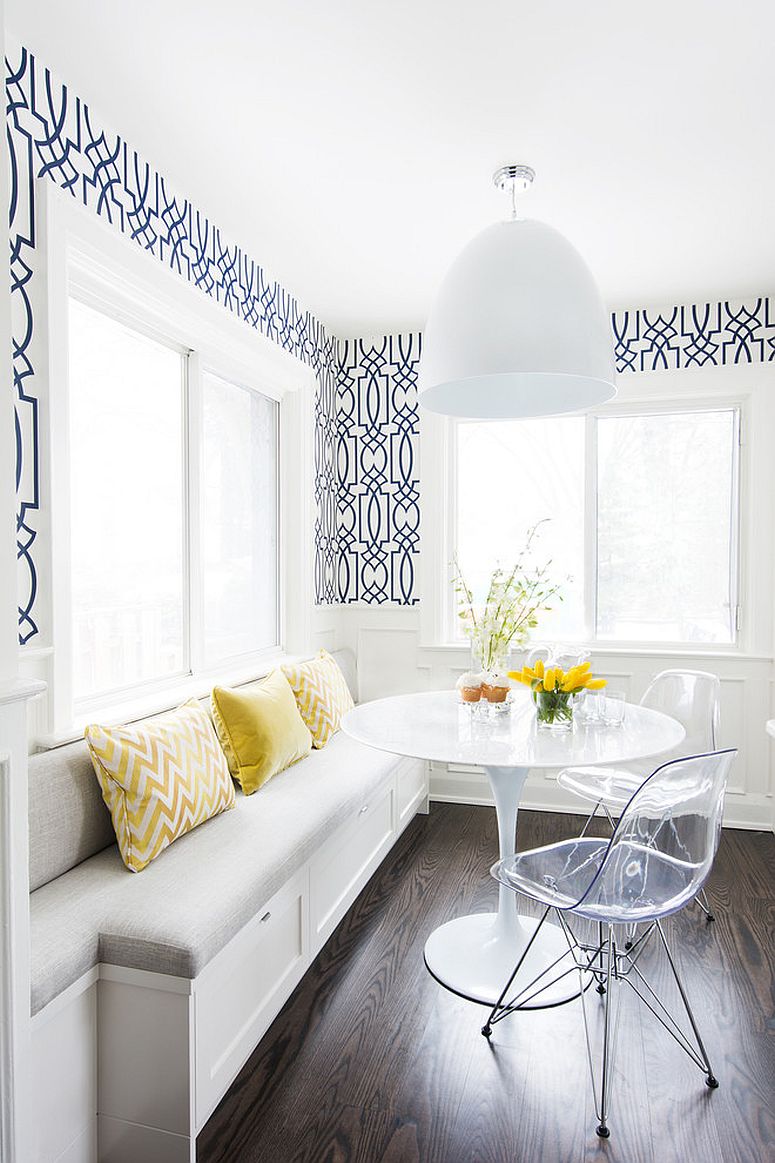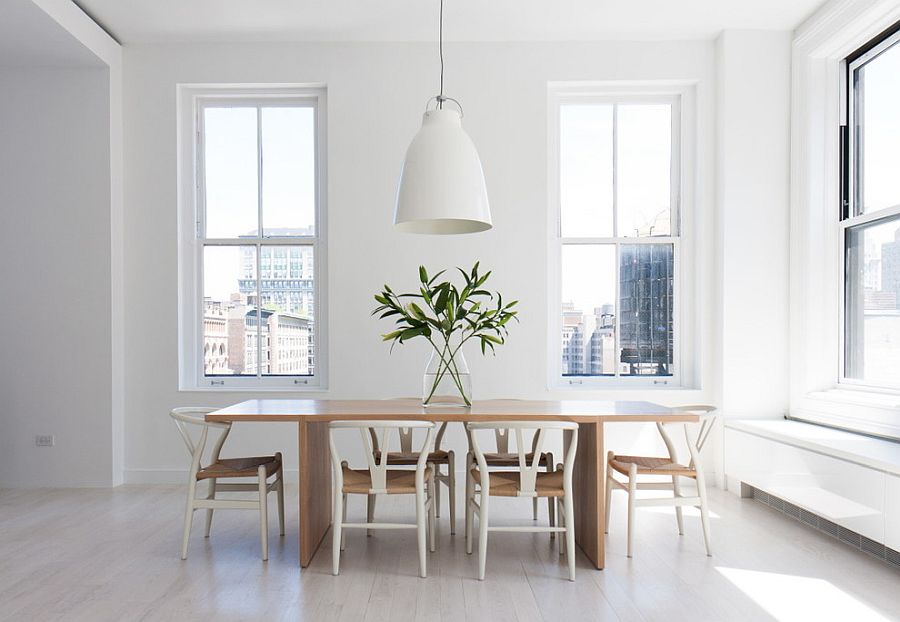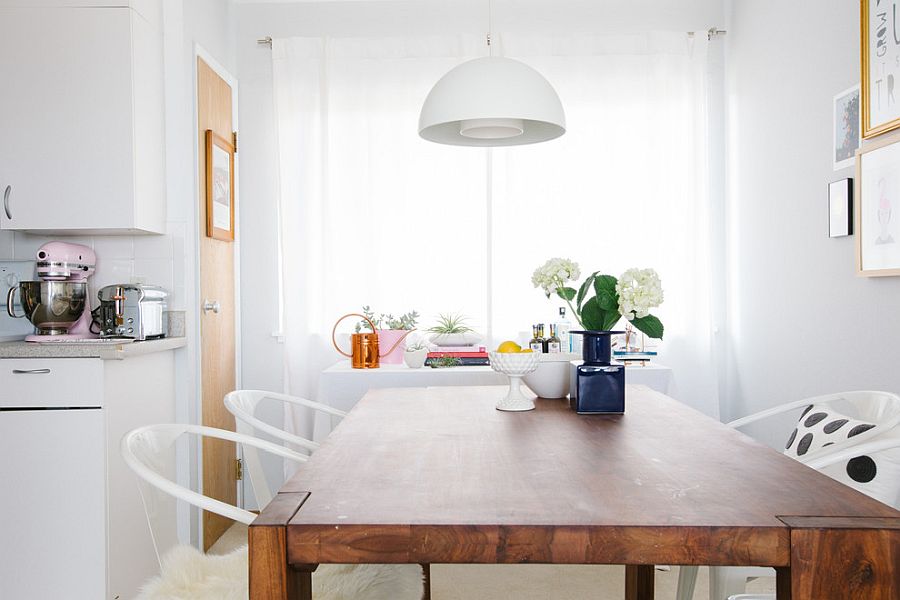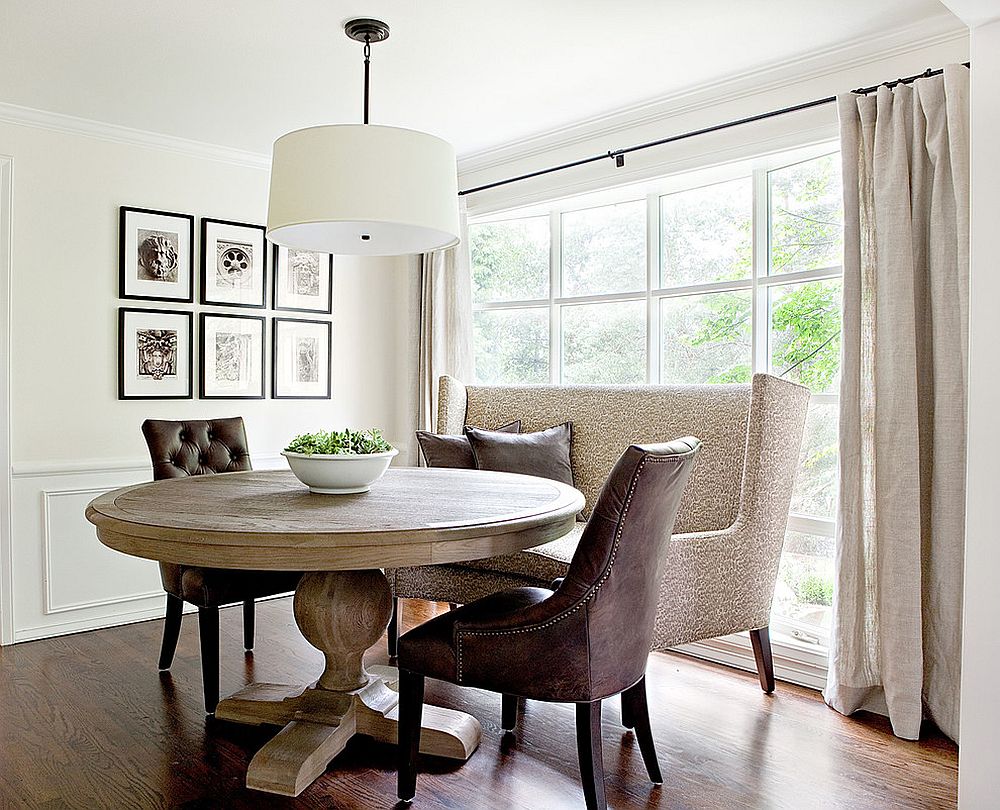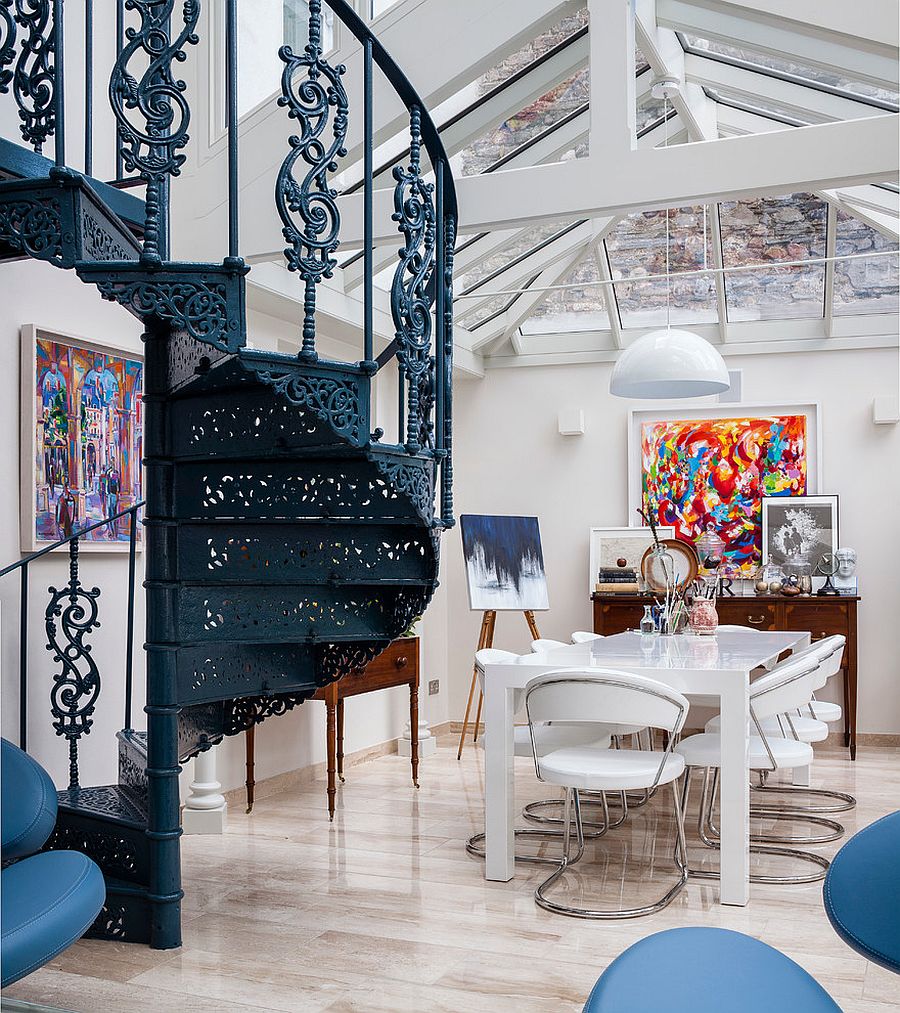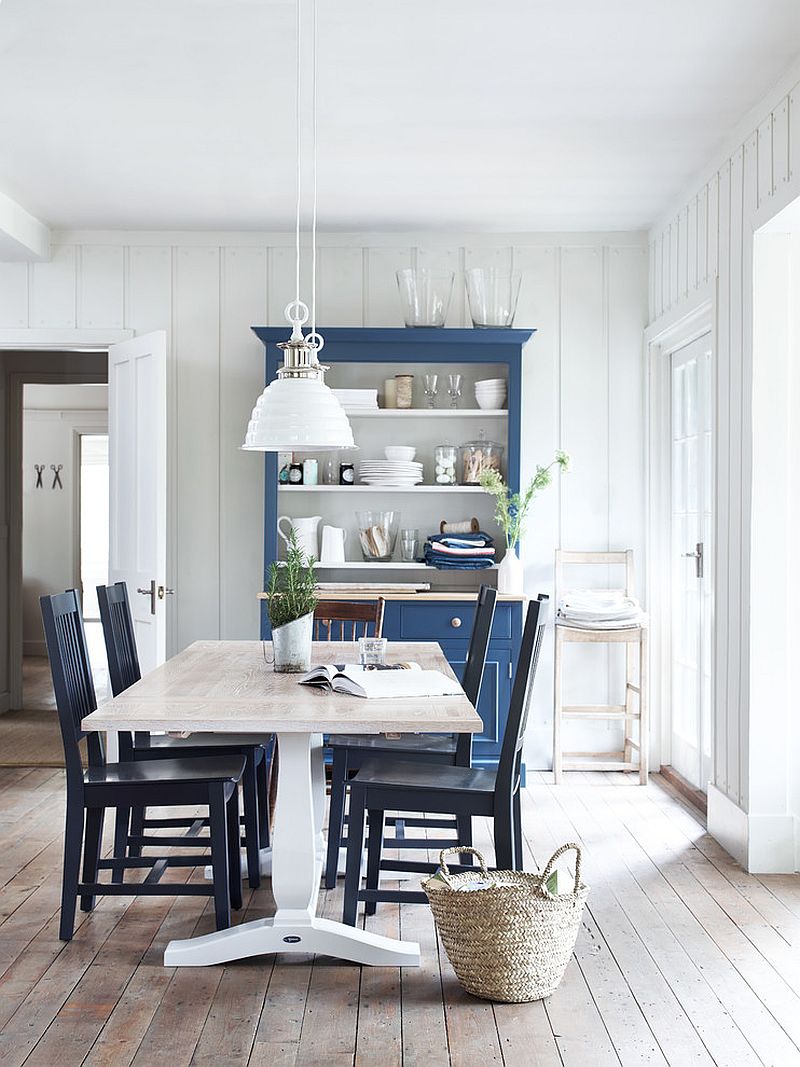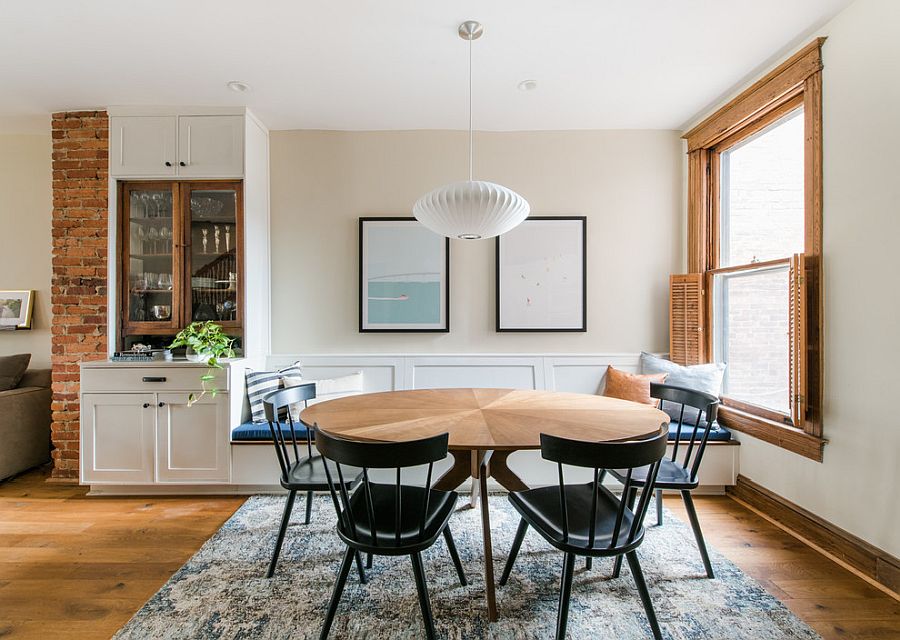 Pattern and Textural Charm
Using a white pendant in the dining area does not mean you have to pick one without any pattern or metallic spunk whatsoever. From iconic pendant lights of Isamu Noguchi to Swirl pendants that are quickly becoming a modern icons in their own right, a white pendant with pattern brings a smart focal point to the room without introducing a new color. A bit of wood or warm metallic presence gives the pendant an even more vibrant appeal.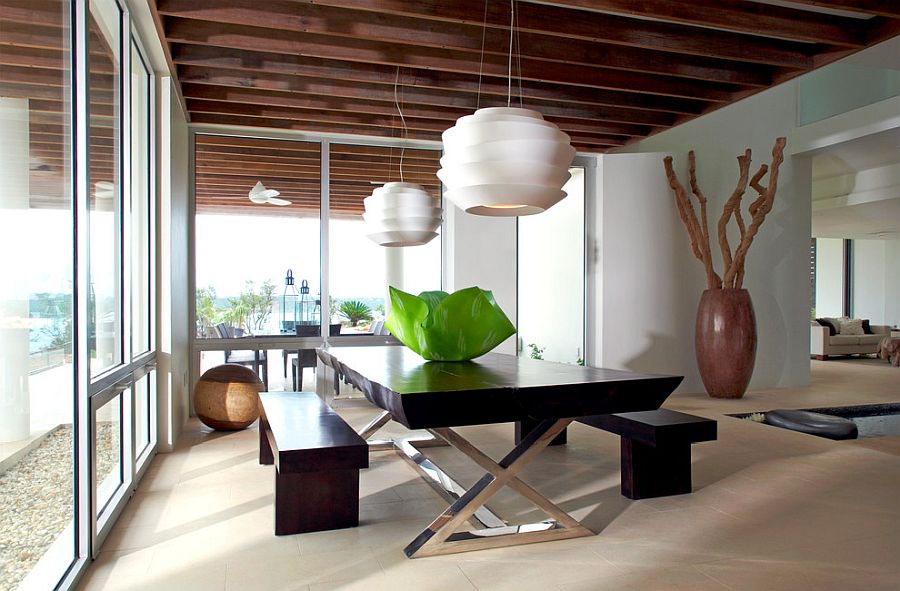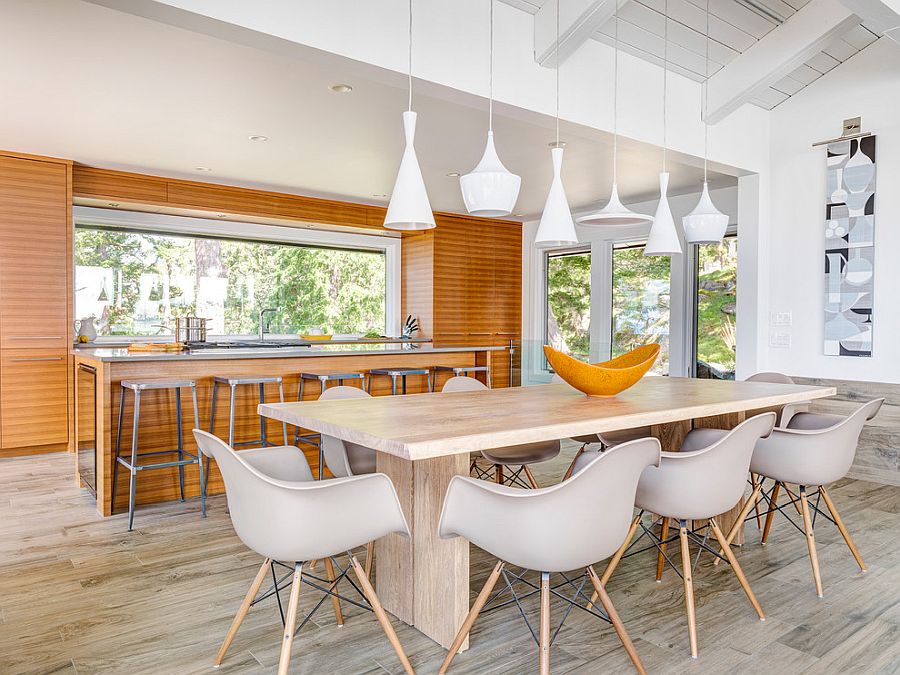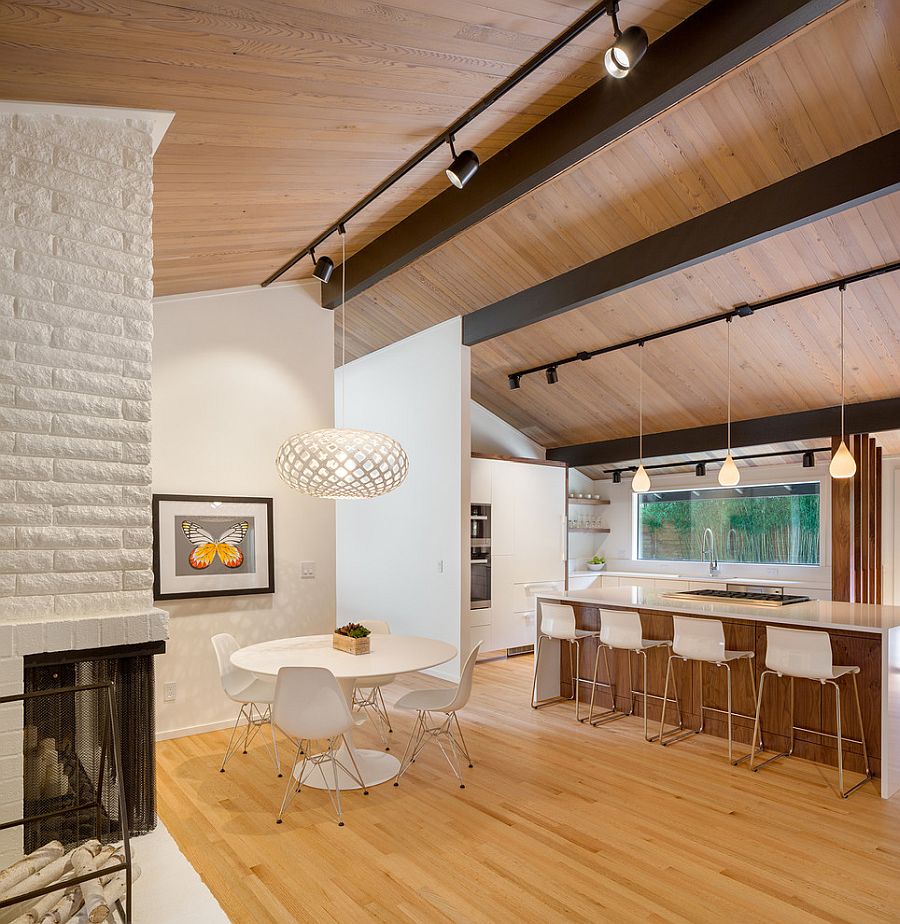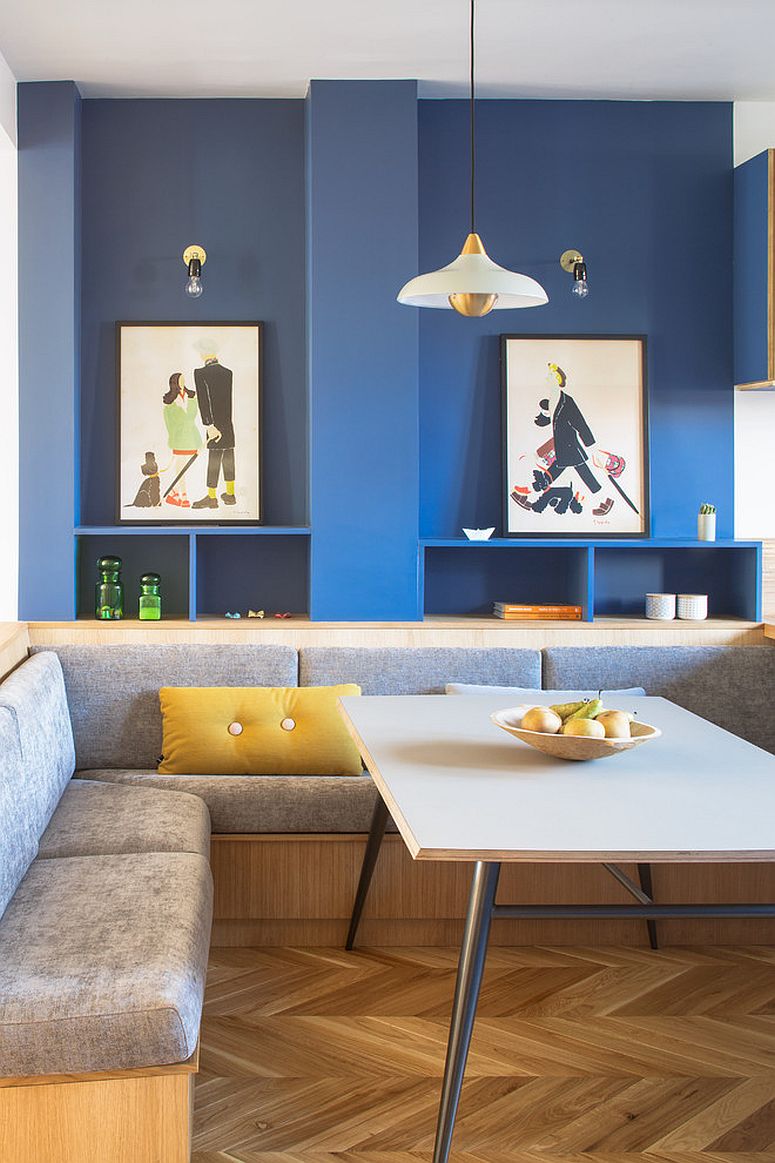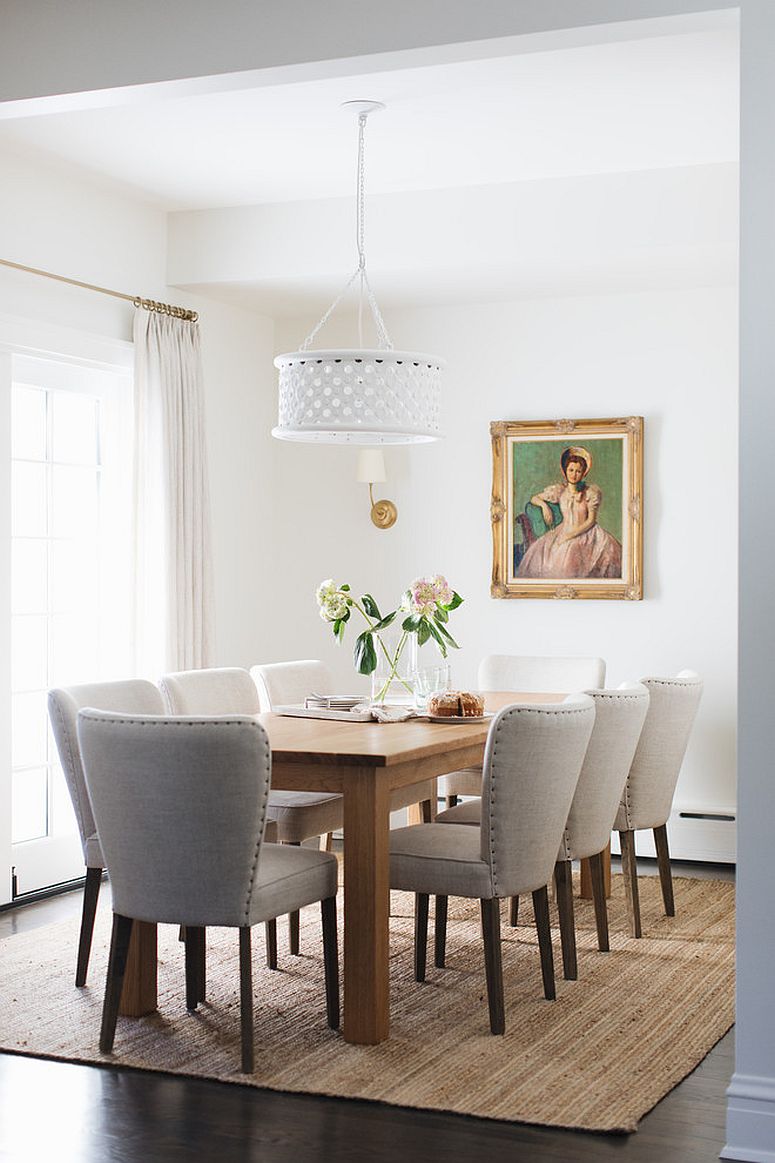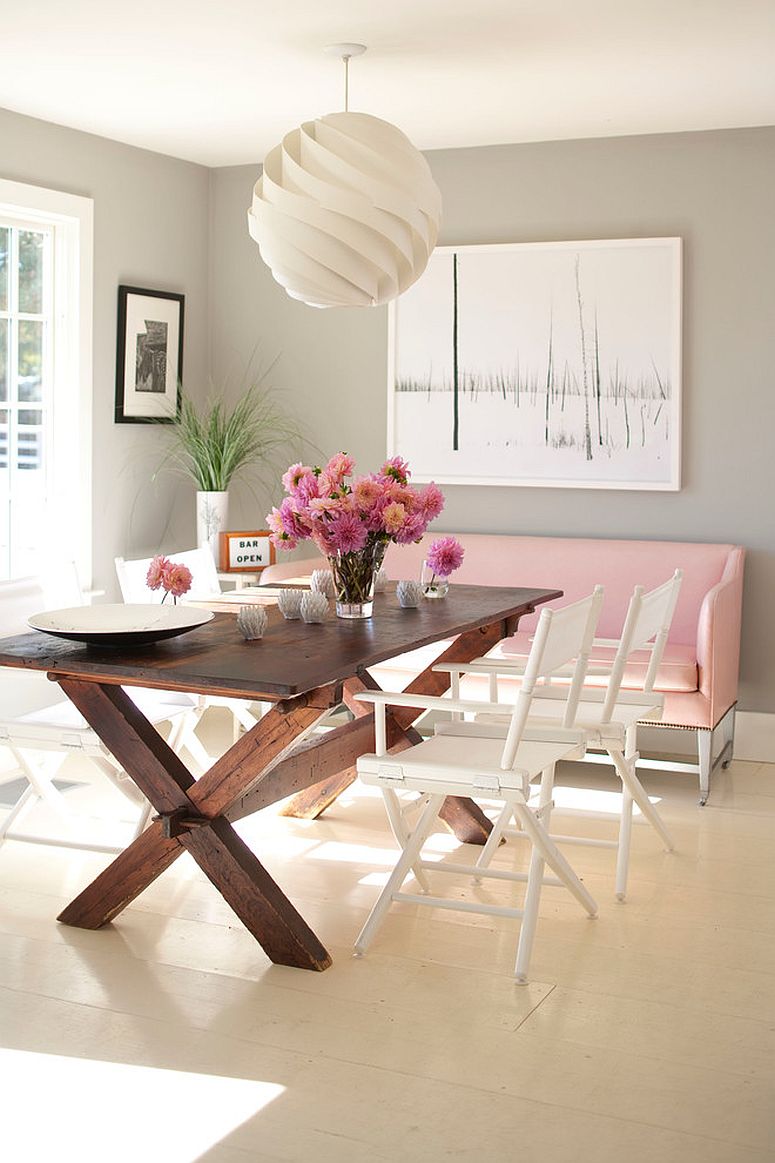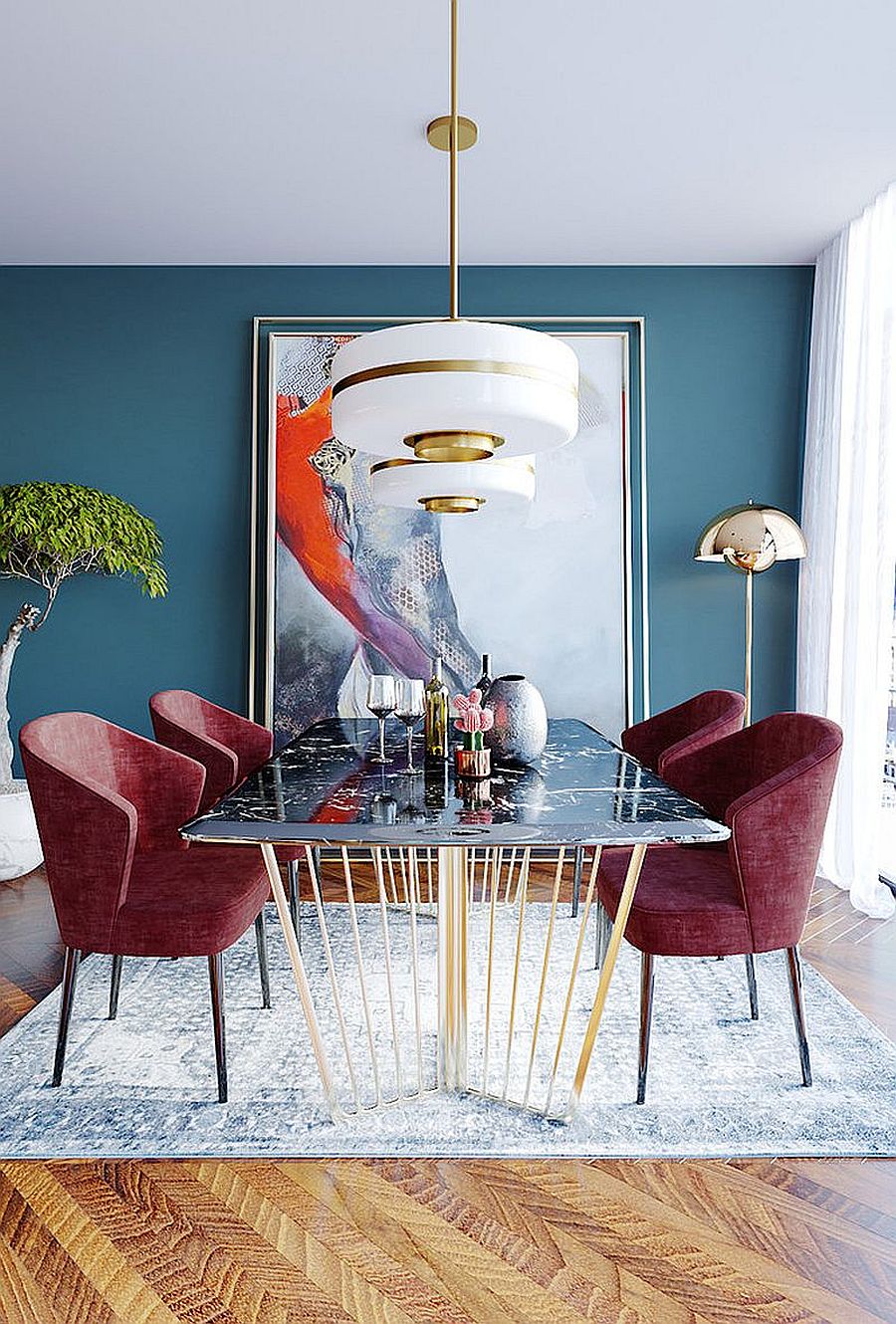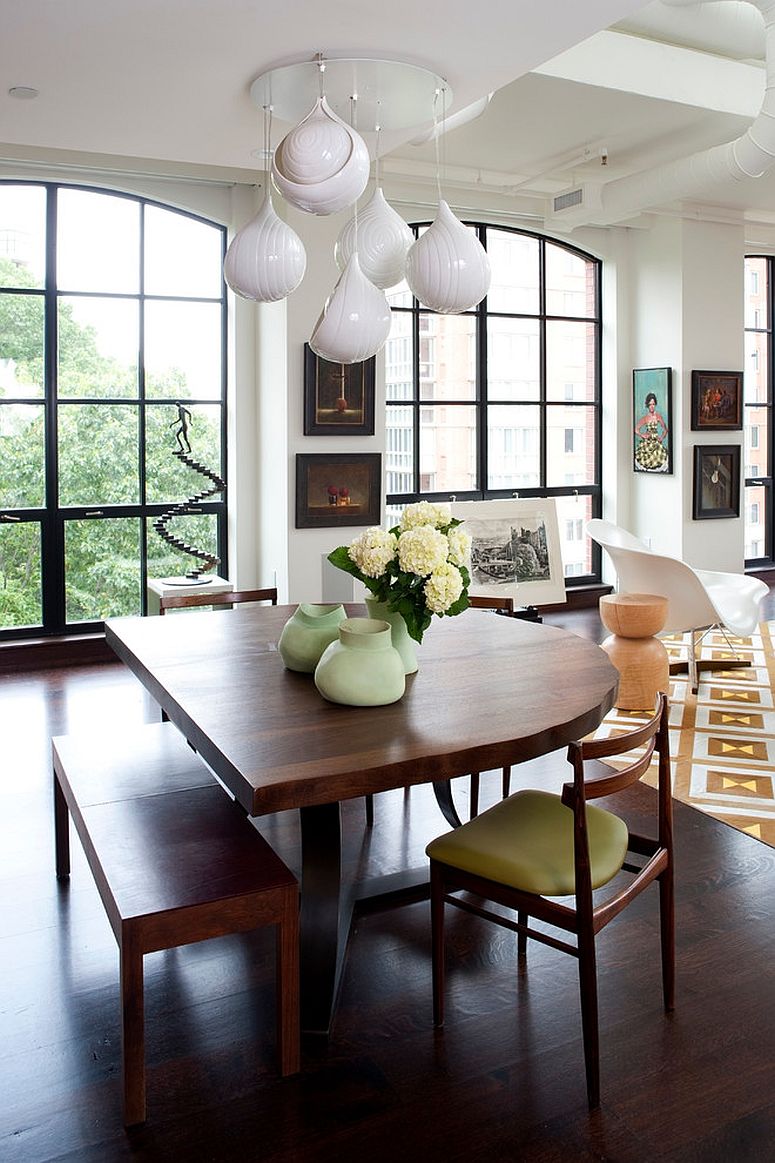 Discover your Style
The white pendant is one that can be used in any dining room without much fuss and all you need to do here is settle on the style of the room before you make a purchase. For those looking to usher in an industrial vibe, the metallic pendant in white with a distressed finish is the ideal choice. In the rustic and farmhouse dining areas, pendant lights in white with more natural finish blend in with the rest of the décor with ease. Be it the beach style dining room or one with modern minimalism, the white pendant can fit into the room without altering its appeal whatsoever.