The season to be jolly is indeed here and with it our desire to leave behind all our woes as we search for that ideal vacation. Few places on the planet match the splendor of the French Alps this time of the year and with Courchevel 1850, you have access to arguably one of the best ski retreats on the plant. It is for those who love the sight of imposing Alps outside their window, access to world-class ski slopes and snow-clad landscape all around that the opulent Shemshak Lodge feels like absolute haven! A luxurious chalet nestled in Courchevel 1850, this amazing retreat promises a vacation which will leave you with memories that last a lifetime.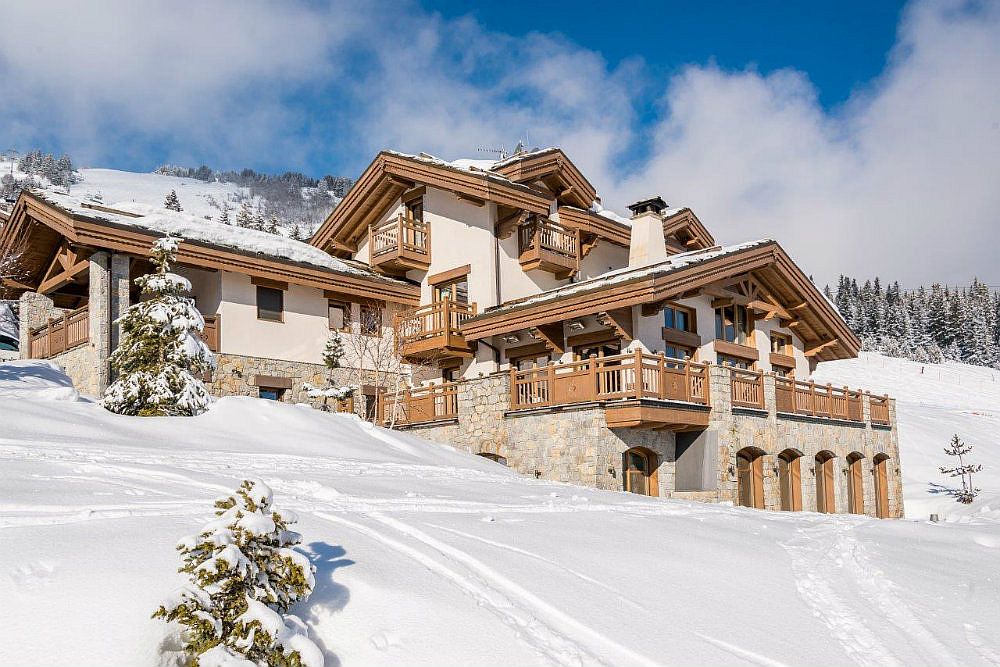 On the outside, Shemshak Lodge paints the picture of a perfect French chalet with vernacular design and timeless elegance being cloaked in a carpet of white. Step inside and you have an access to unparallel luxury, personalized service that aims to meet all your needs and an interior that is modern, cozy and full of life. A spacious lounge and living area with pops of pink and purple welcomes you here even as wood plays the predominant role. The dining room follows a similar color palette with the 4 en-suite bedrooms and an additional family bedroom with kids' bunk beds making your stay here unforgettable.
RELATED: Chalet le Petit Chateau in the French Alps Promises to Pamper Your Senses in Luxury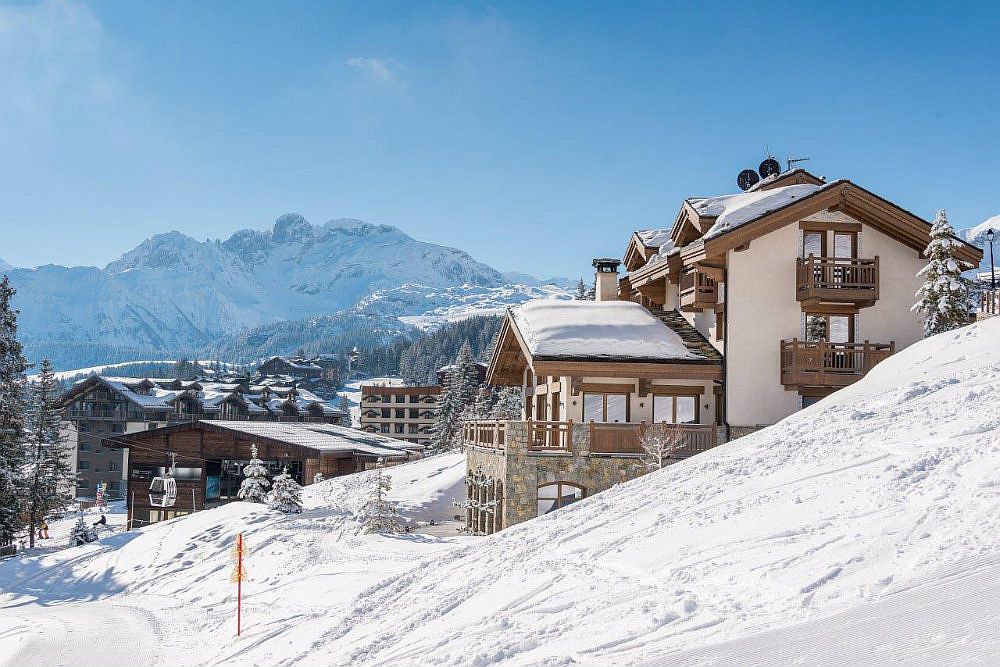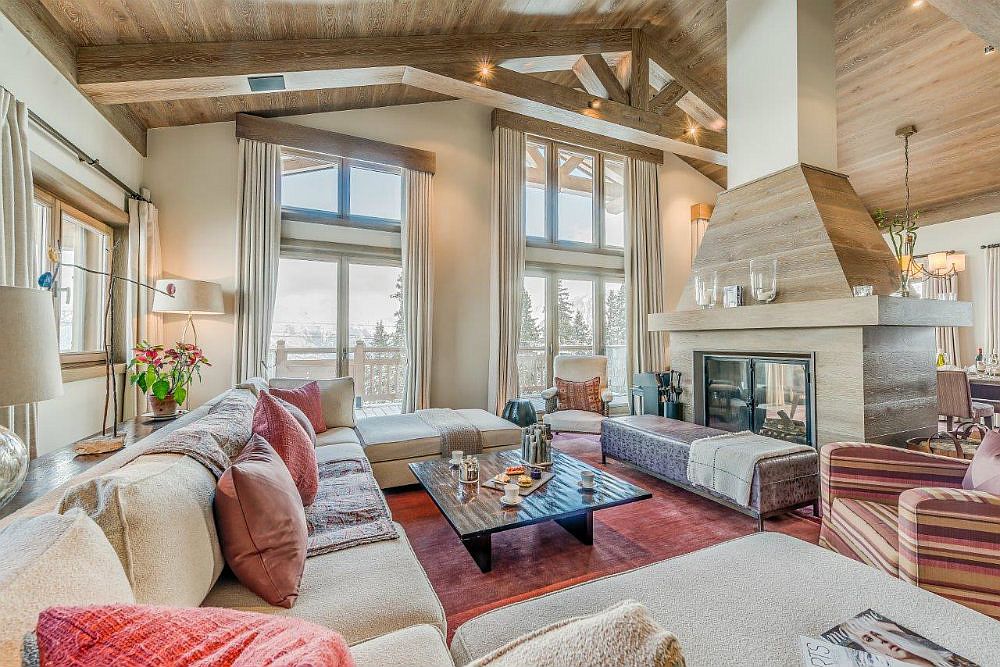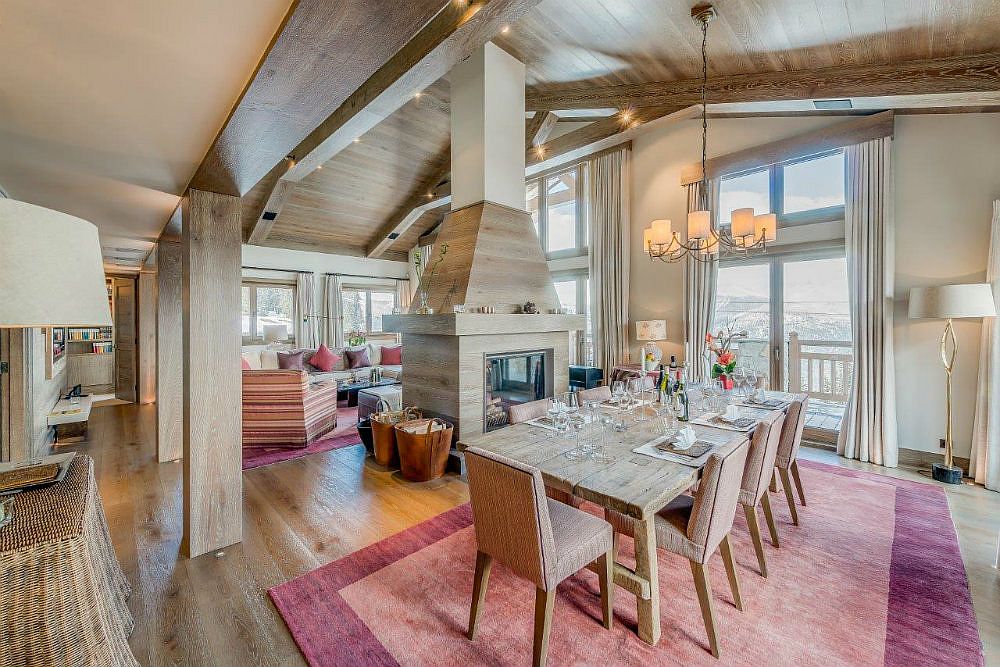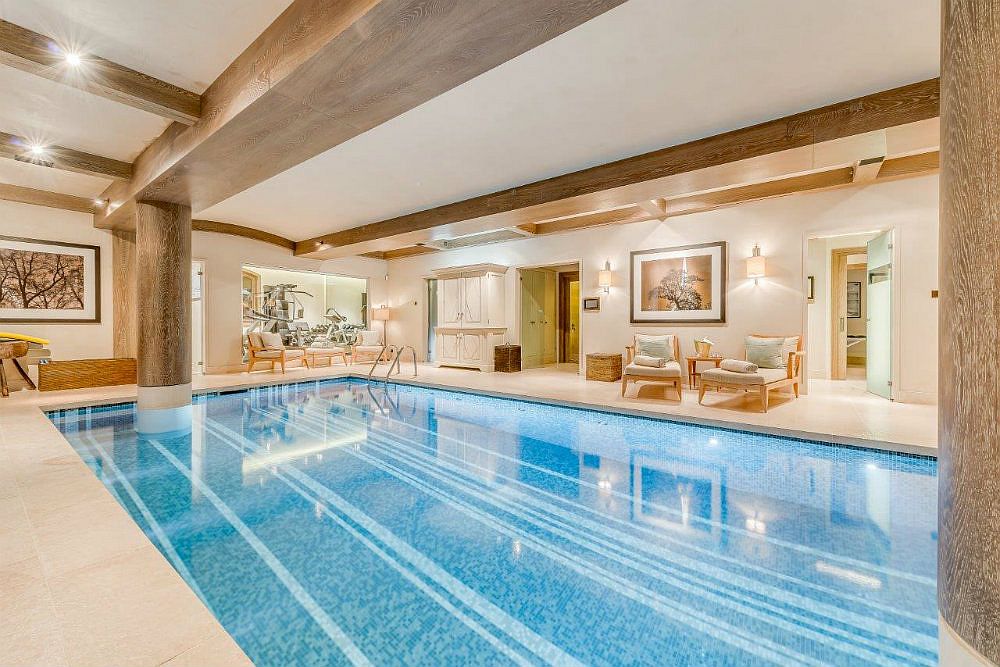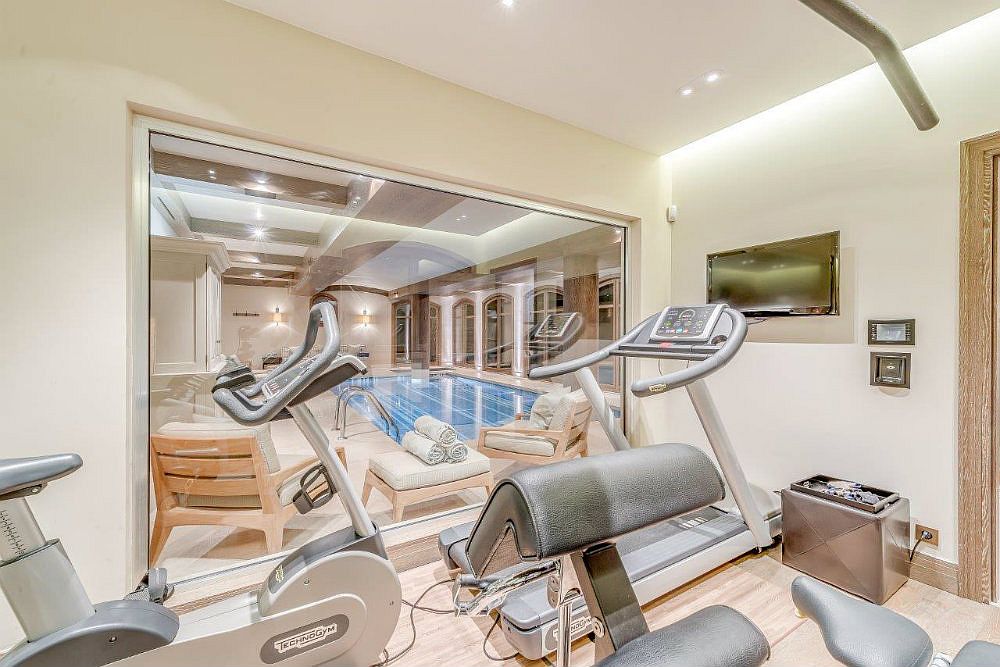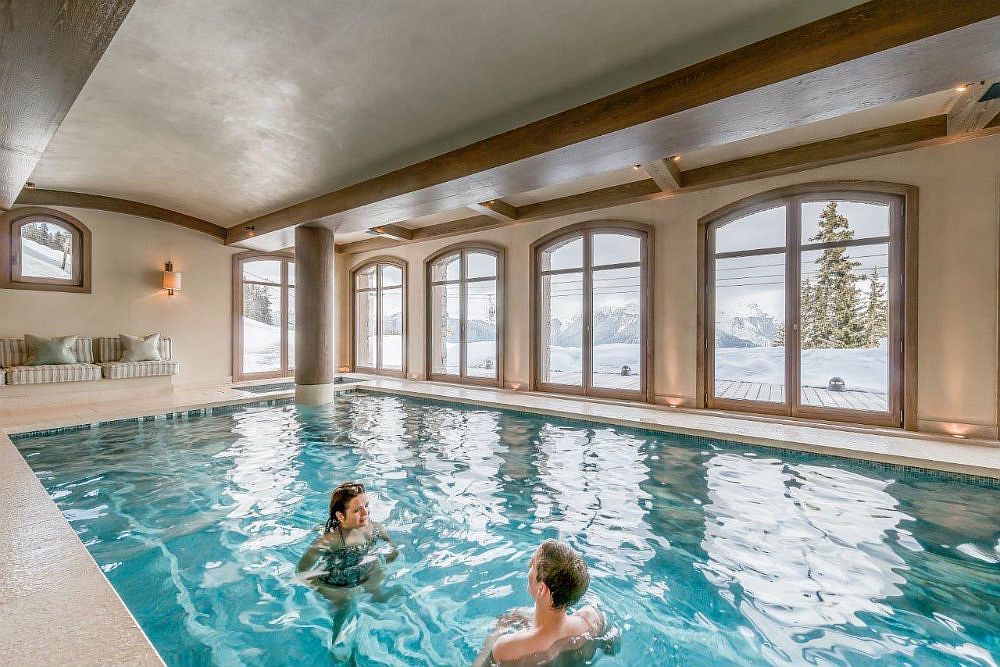 Sitting directly on the piste in Courchevel 1850, this chalet is an absolute dream for skiing enthusiasts, and with an indoor heated pool that offers alpine views, sauna, Jacuzzi and gym area, there is much to do here as your woes melt away. It is time to live it up with French finesse!
RELATED: Majestic Alpine Views and Lavish Luxury Await At Stunning Chalet Tsuga