So, you're staying in this Valentine's Day? Even if you're not, there's no harm in setting a beautiful Valentine's Day tablescape. You can enjoy your beautiful love-themed table design for a few days leading up to February 14th and even a few days afterward. We know Valentine's Day is just one day, but that doesn't mean you can't pull out all the stops if your heart desires.
To help you out in the love department — ok, maybe the design department — we have rounded up 14 of our favorite Valentine's Day tablescapes to inspire and add a little sweetness to your home.
Trendy and modern
Let's start off with something fun, trendy, and modern. One could easily recreate this Valentine's Day table runner with a bit of black paint and a plain white table runner. The best thing about this design is perfection is not required!
We love the pop of the pink flower arrangements up against the black and white table runner, too.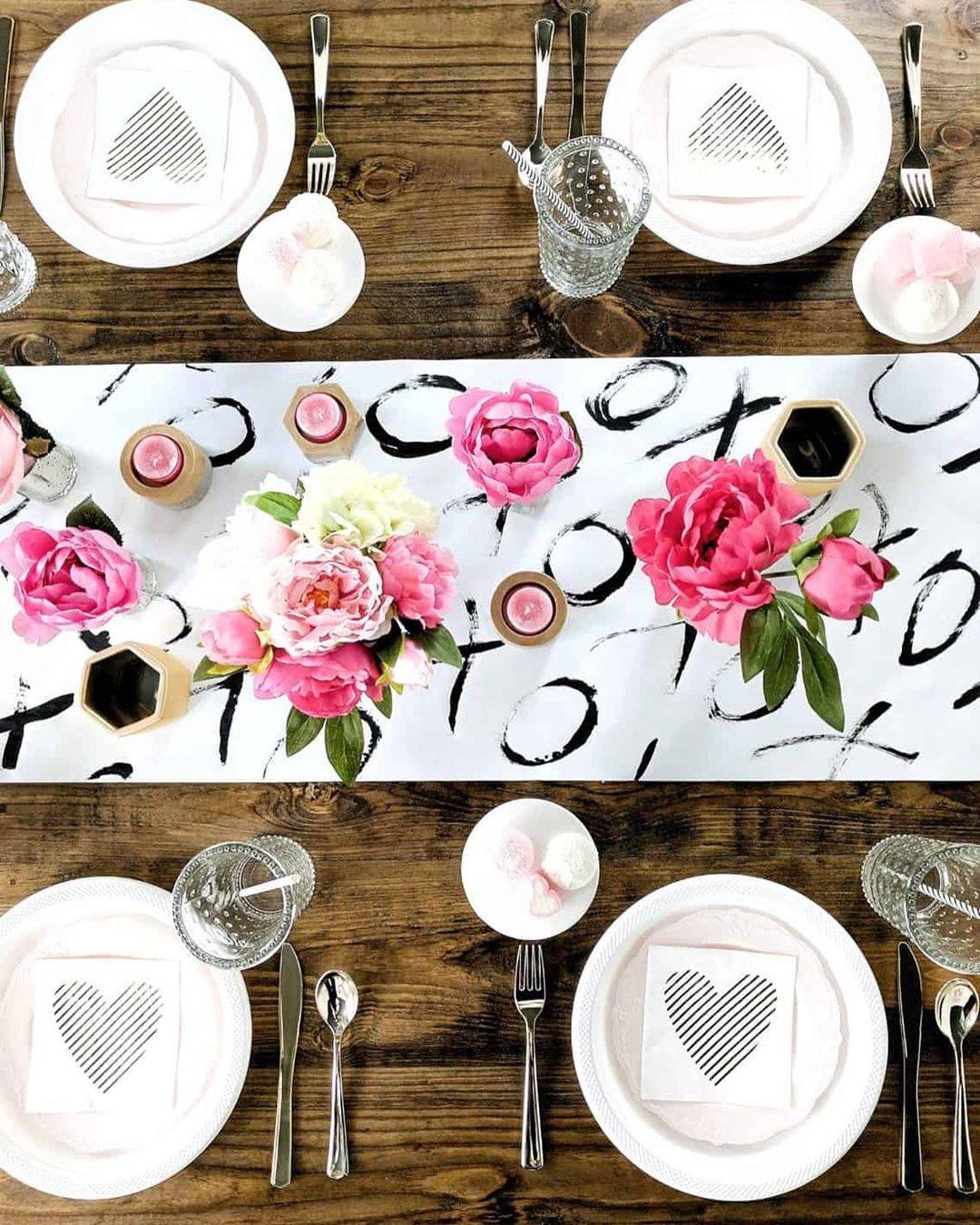 All that pink!
Pink, pink, pink, and more pink! It is the theme of the day, after all. This 'pretty in pink' table theme is the perfect setting for a Galentine's Day party.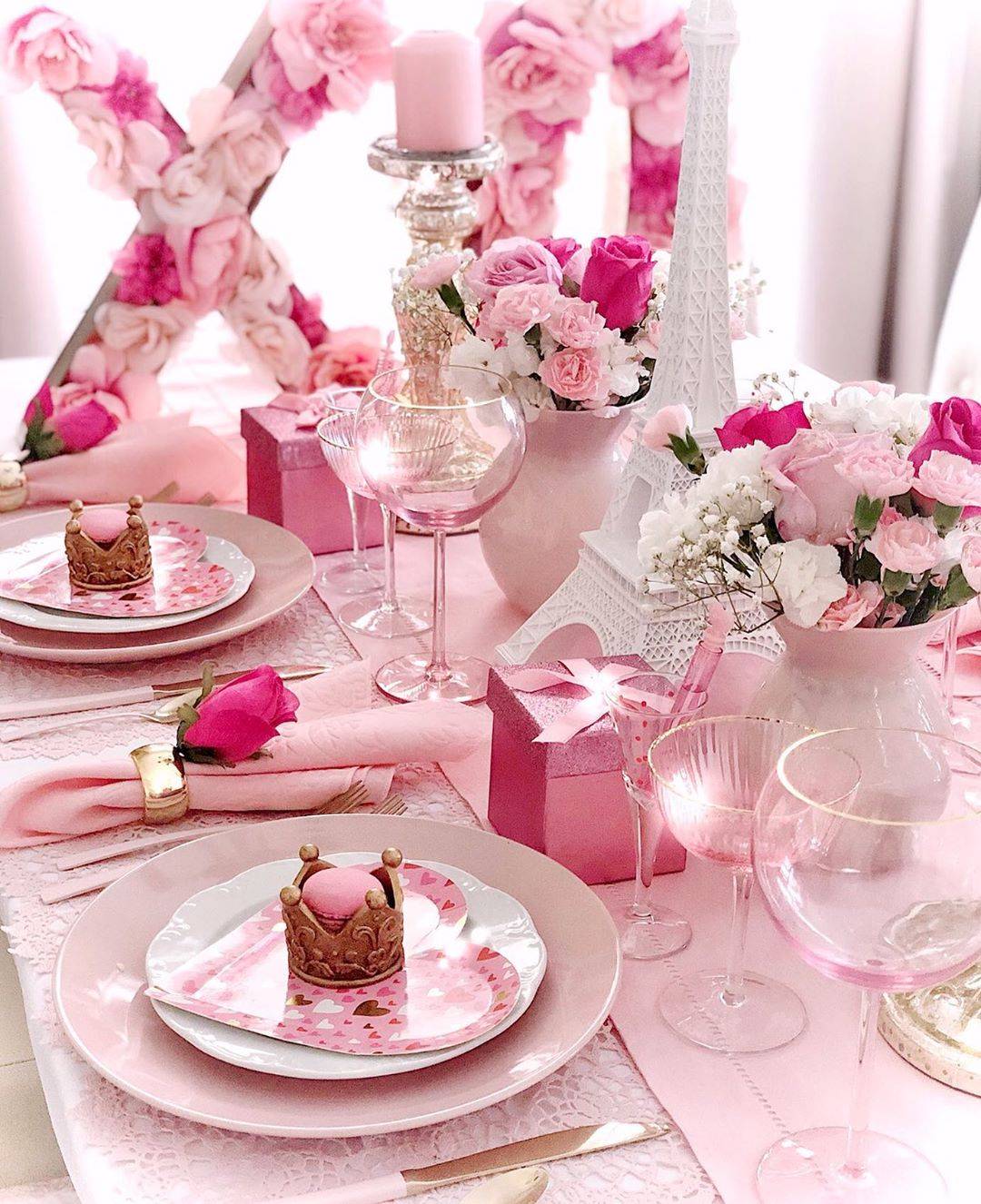 Floral masterpieces
Let the flowers do the heavy lifting for your tablescape when you imitate this idea. These lovely centerpieces totally steal the show and breathe some fresh air into the space.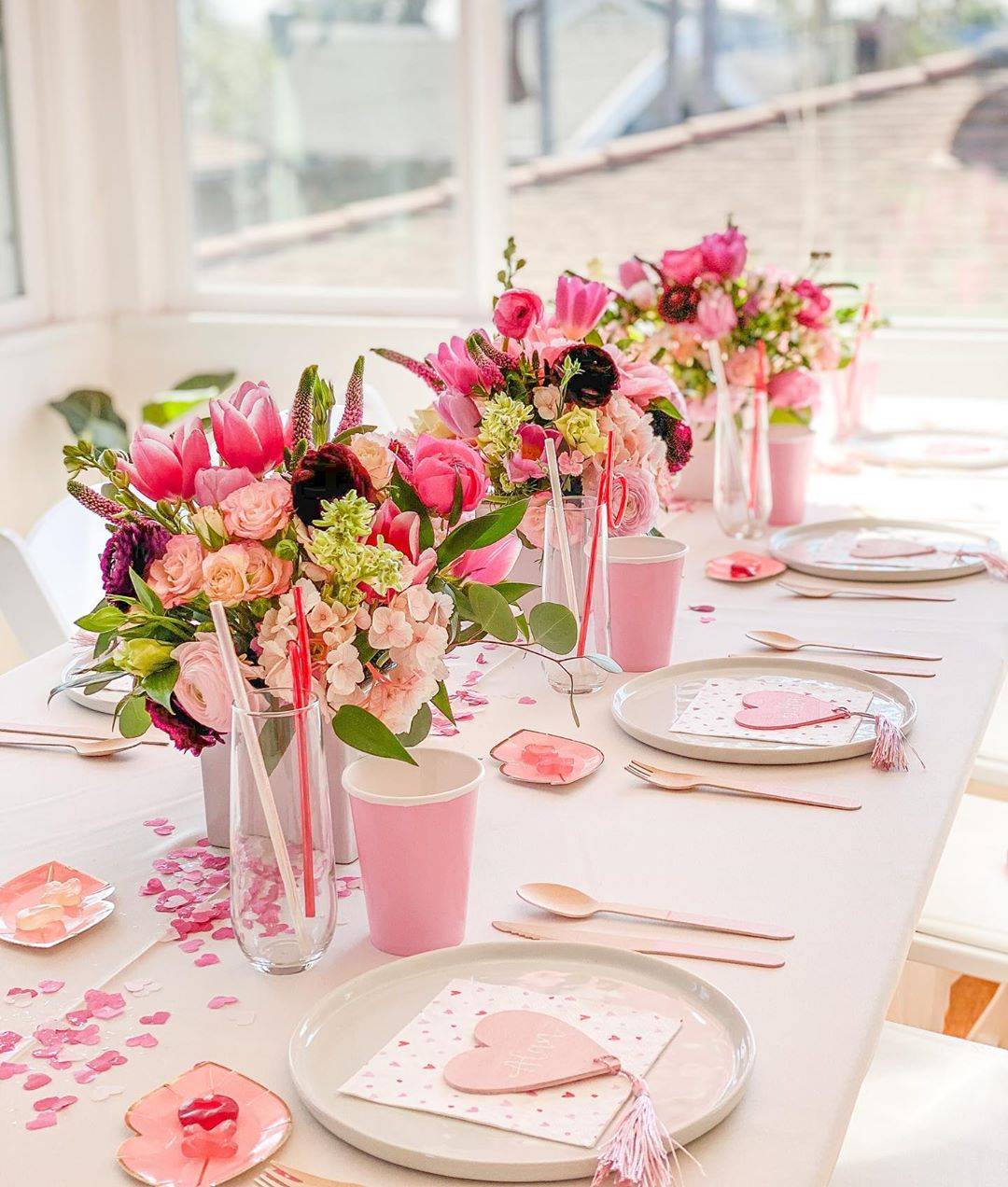 Vintage look
Go for a classic look with vintage-looking plates and delicate designs. This simple tablescape has all the makings for a chic and beautiful Valentine's Day dinner.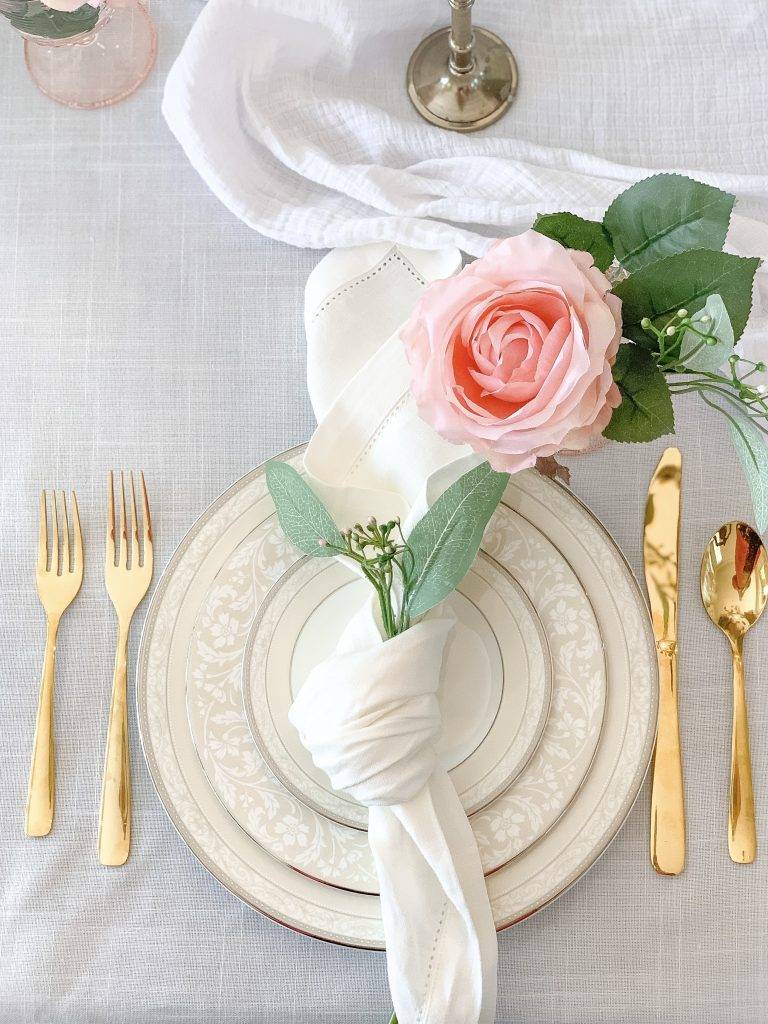 Buffet style
Maybe you don't want a traditional sit-down dinner. If that's the case, set a beautiful buffet-style Valentine's Table instead. This one is sure to get your creative juices flowing.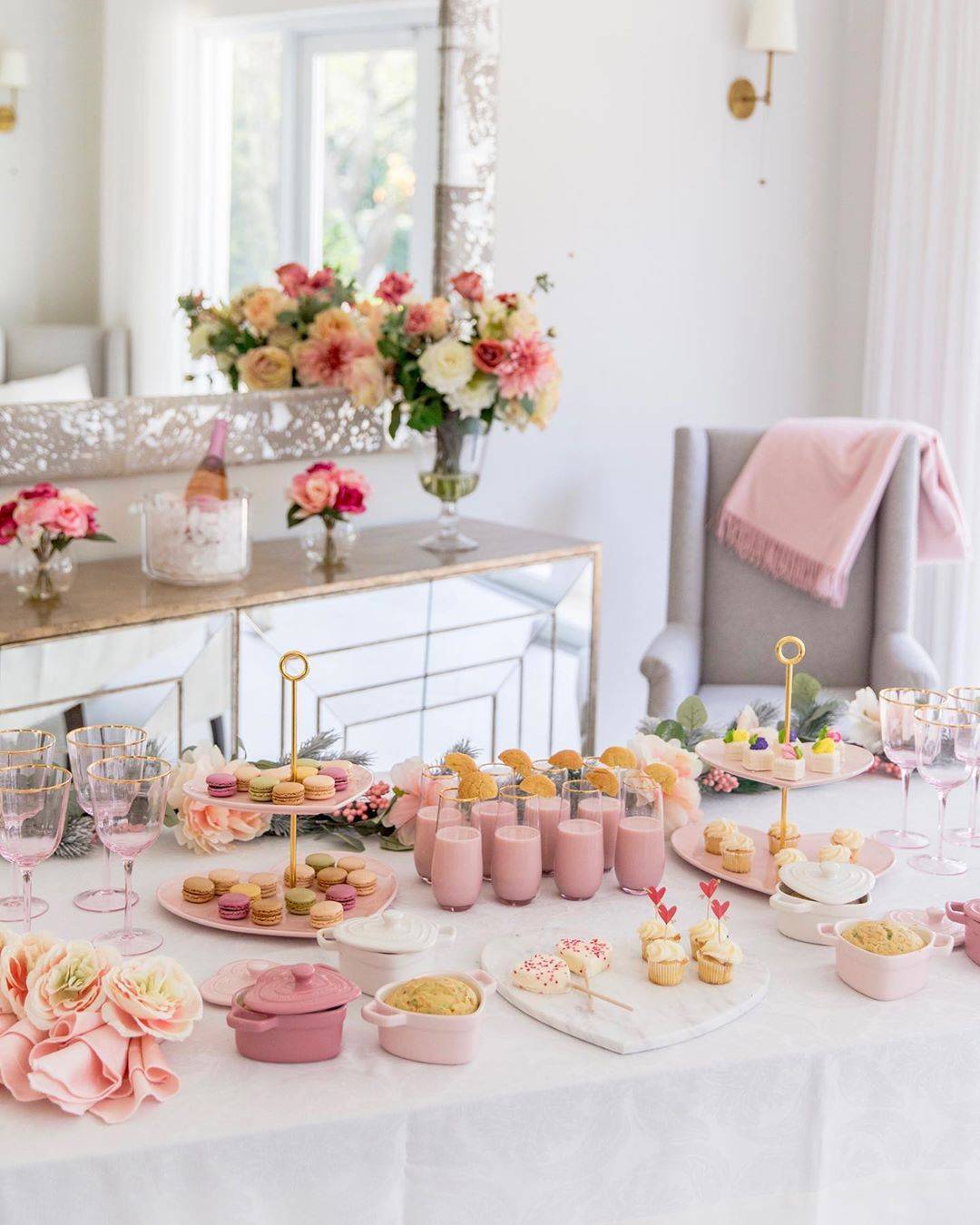 Pink hearts for all
Pink heart-shaped small plates make for great toppers at each setting, and don't forget that those low floral centerpieces can make just as big an impact as taller and more elaborate ones.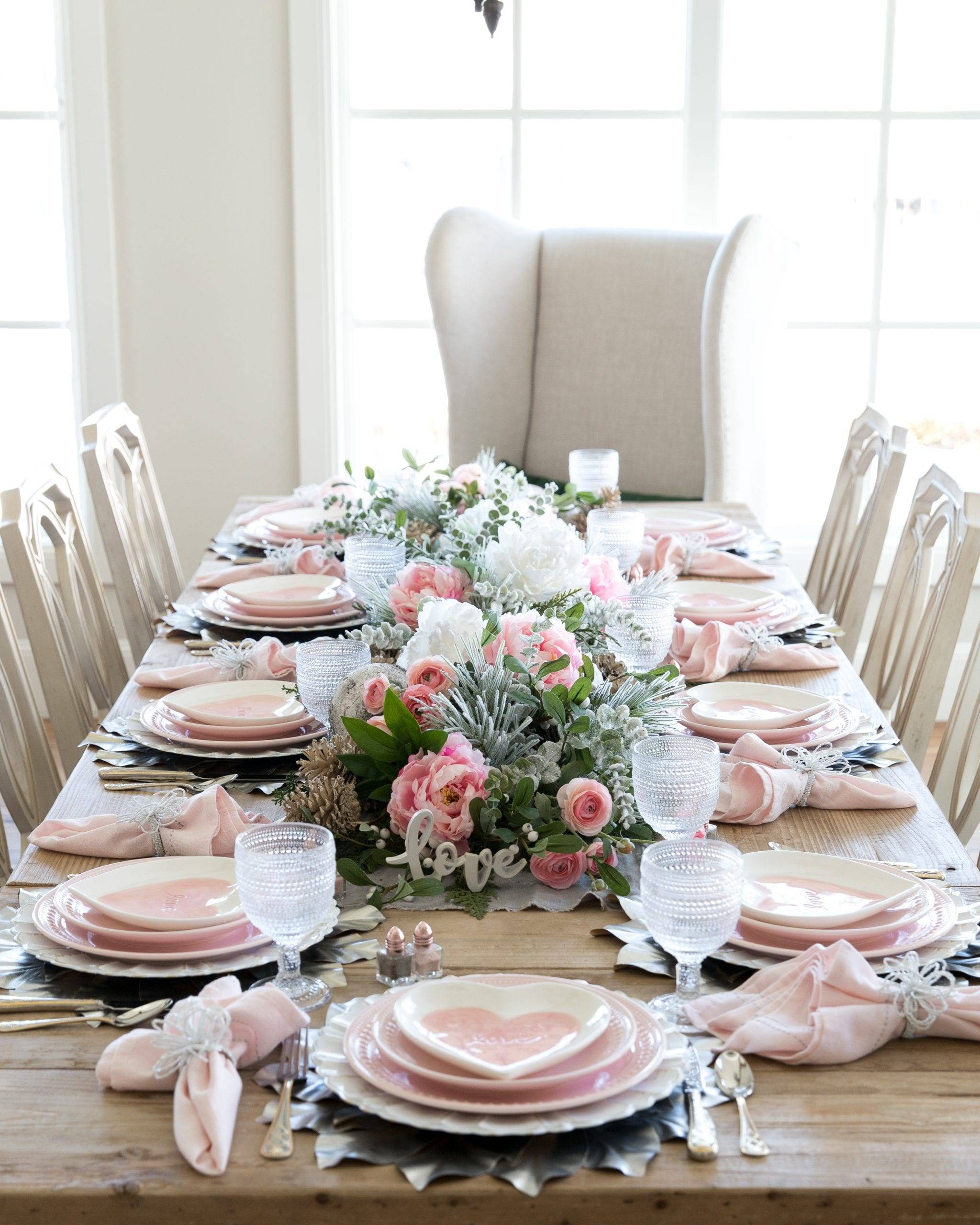 Lilac and lace
You can definitely stray from the traditional reds and pinks for your Valentine's Day tablescape. This place setting has lovely lace details paired with a delicate lilac, creating a unique but still romantic look.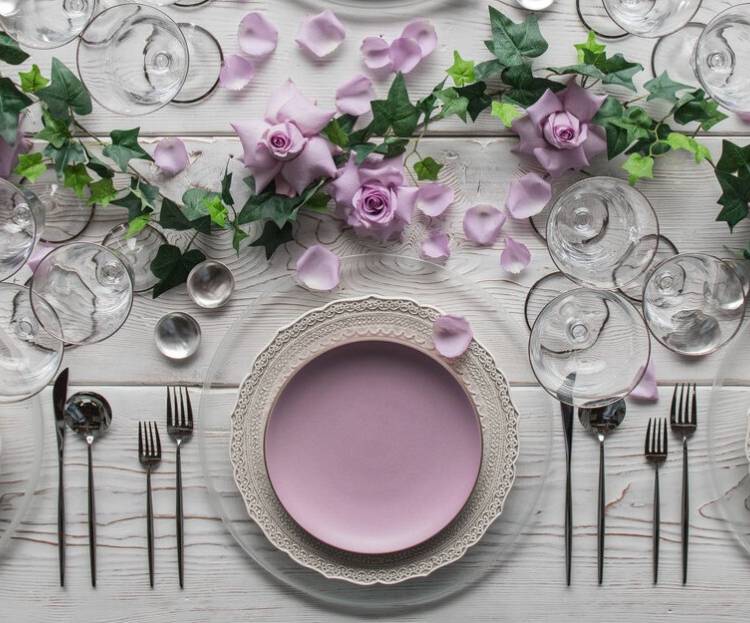 Add in a cookie
For a fun plate topper, add a cookie to each setting. Your guests will adore the extra thought and enjoy their sweet treat.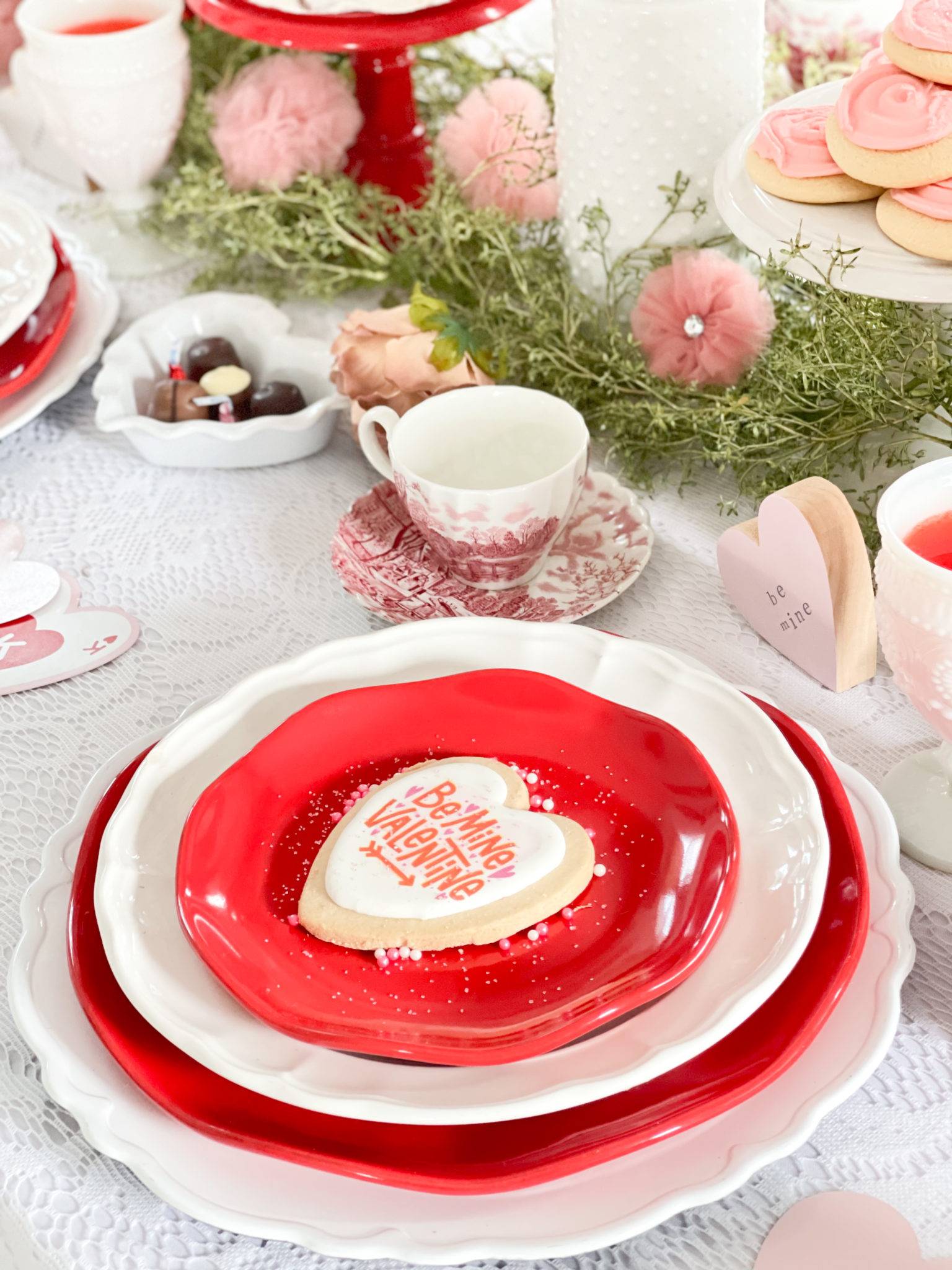 Simple and budget friendly
Sometimes less is more. This vintage-inspired Valentine's Day tablescape is the picture of perfect simplicity.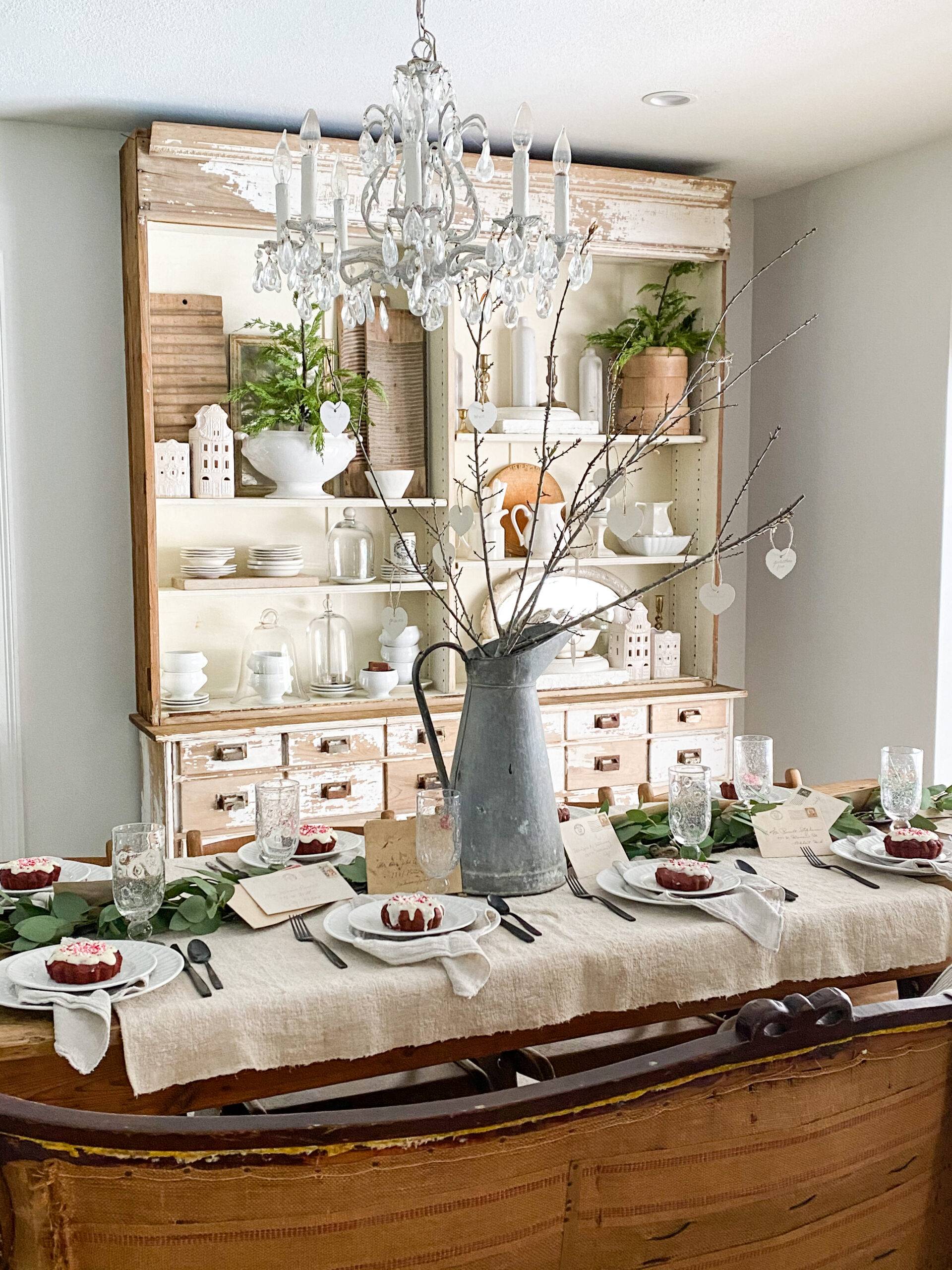 Cheap and chic
Speaking of simplicity, this cheap and chic tablescape is simple but with a modern and minimalist twist.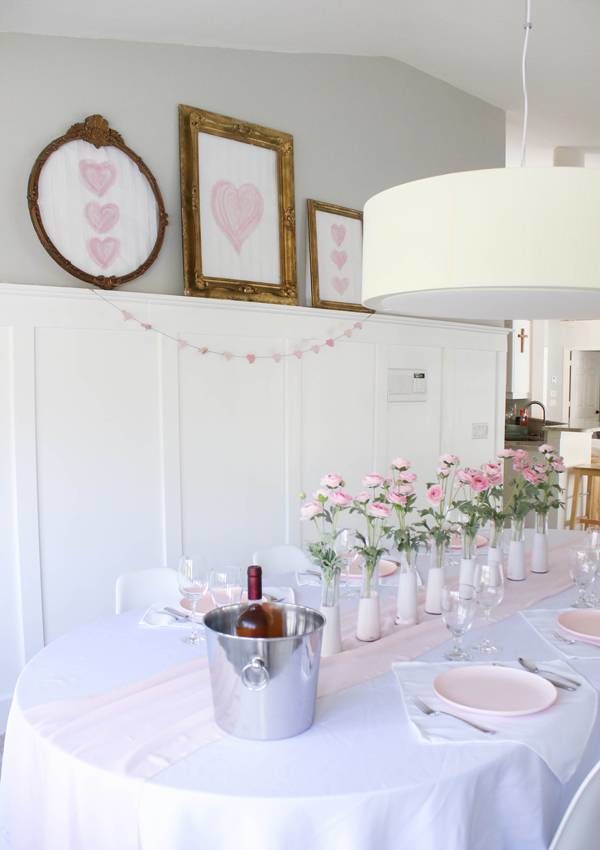 Ombre beauty
We just love this ombre-styled table! The perfect symmetry and the beautiful colors really put this one at the top of our list!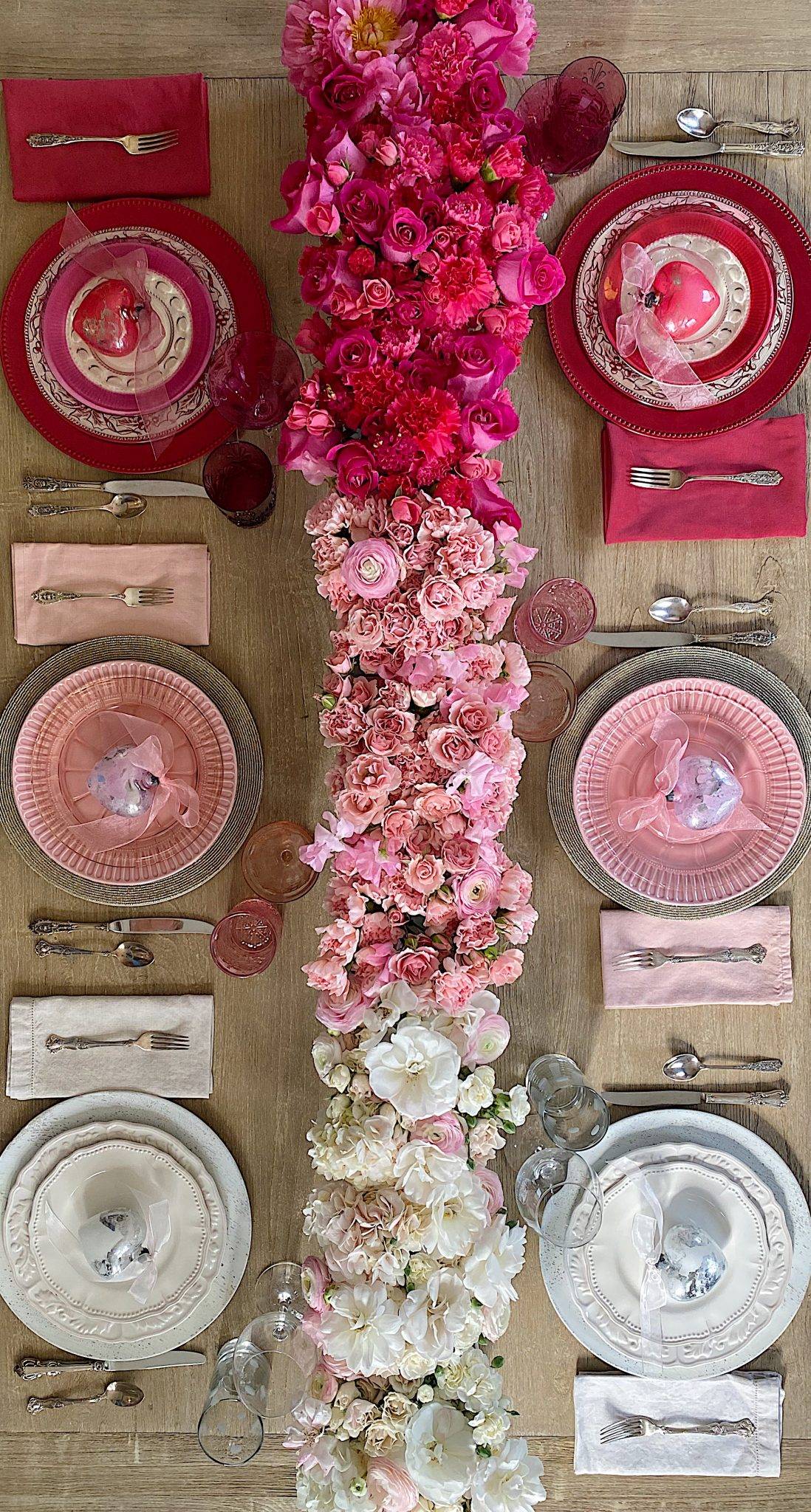 Queen of Hearts
Be the Queen of Hearts with this simple yet elegant tablescape. The gold utensils add a luxurious vibe to this adorable display.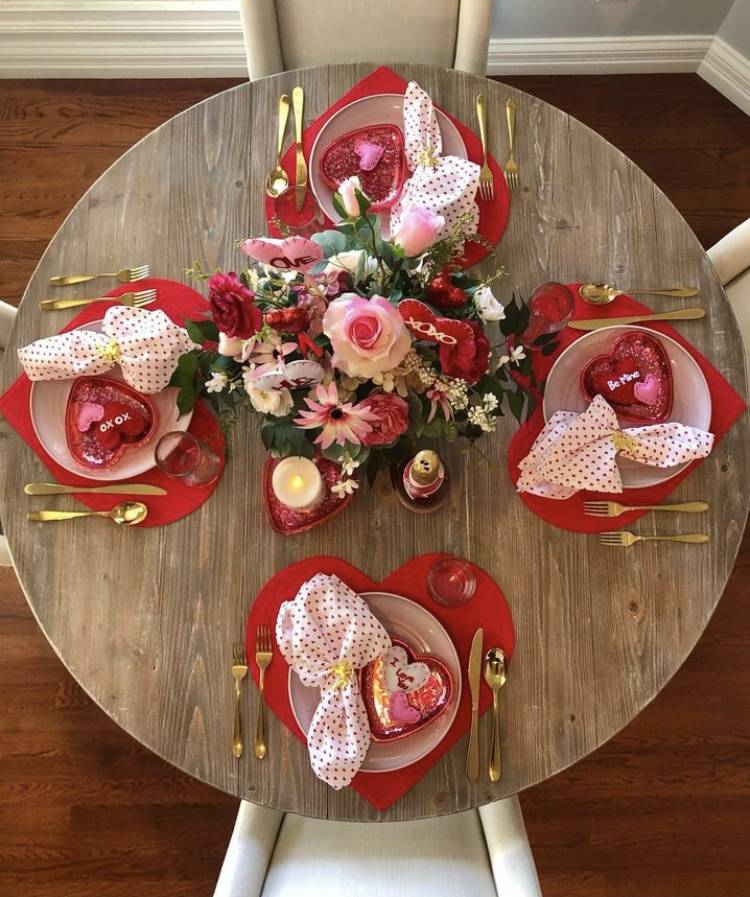 Bold and elegant
You don't always have to go for just pink and red — add in a touch of black or some bold pattern for a sophisticated and elegant Valentine's Day tablescape.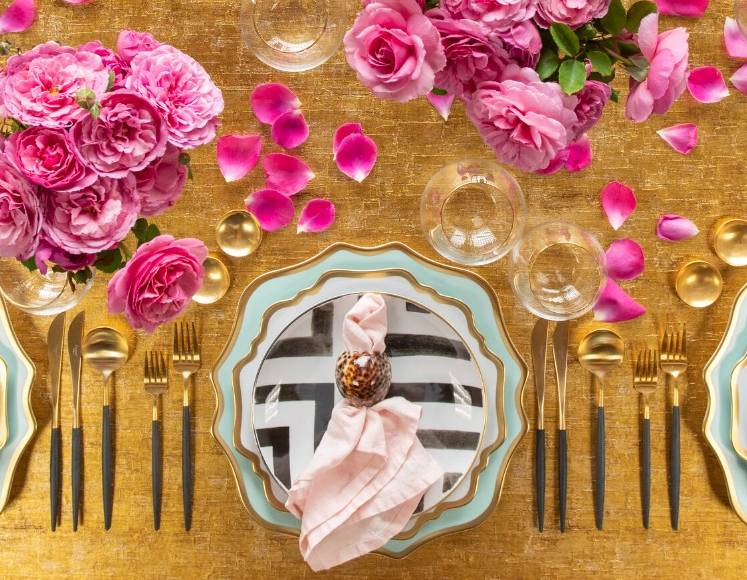 Xoxo purple
Shake things up this year and opt for a stunning purple palette this Valentine's Day. We love how this light purple goes with the gold flatware.