We know what you are thinking; it is way too late to be decorating for Christmas at this point. Yet, year after year, we see many homeowners scurrying around even on Christmas Day itself to find ornaments and decorative pieces that are perfect for their home. For some, it is a lack of time that leads to this last-minute rush and for others, it is just a blend of procrastination and unwillingness to really get down to the nitty-gritty! No matter what your reason, there is still plenty of time to get your home ready for Christmas, if you are willing to put in a bit of extra effort. And what better way to get started than the entry?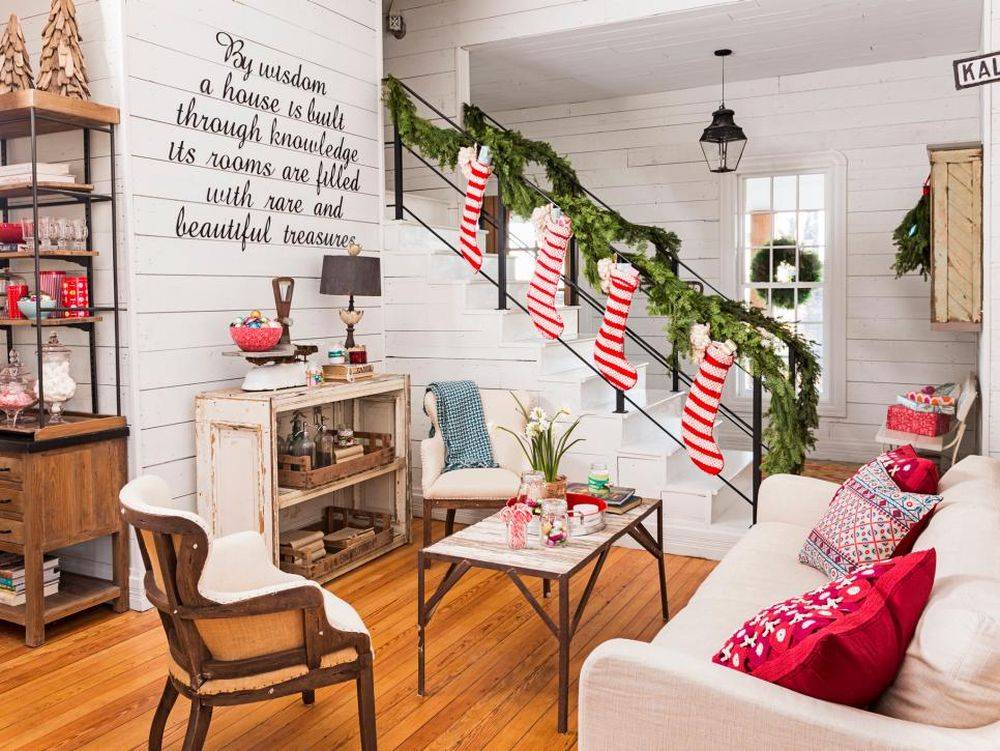 Decorating the entry is a great way to create the right first impression and as you will see below, it is easy to get this look with a few Christmas garlands, wreaths, decorative Christmas trees and a host of other ornaments that are not too difficult to find. Whether you have a small apartment entry with contemporary style or one that is large and comes with a classic, traditional look, these trendy and gorgeous Christmas entry ideas will come in handy –
Finding the Right Look for the Entry
If you think about the final look you want for a festive entry, it might seem a bit too overwhelming at the start. But it is still important to determine the look that you are aiming for before you head out to buy your preferred decorative pieces. Styles that are popular this time of the year include rustic, farmhouse and the traditional winter cabin-inspired look that never fails once the holidays roll in. If you have an entry with a staircase, you can use the stairway to add to the festive appeal with a garland, stockings and Christmas ornaments to usher in festive cheer. On the other hand, a small entry with a console table filled with holiday decorations feels equally charming.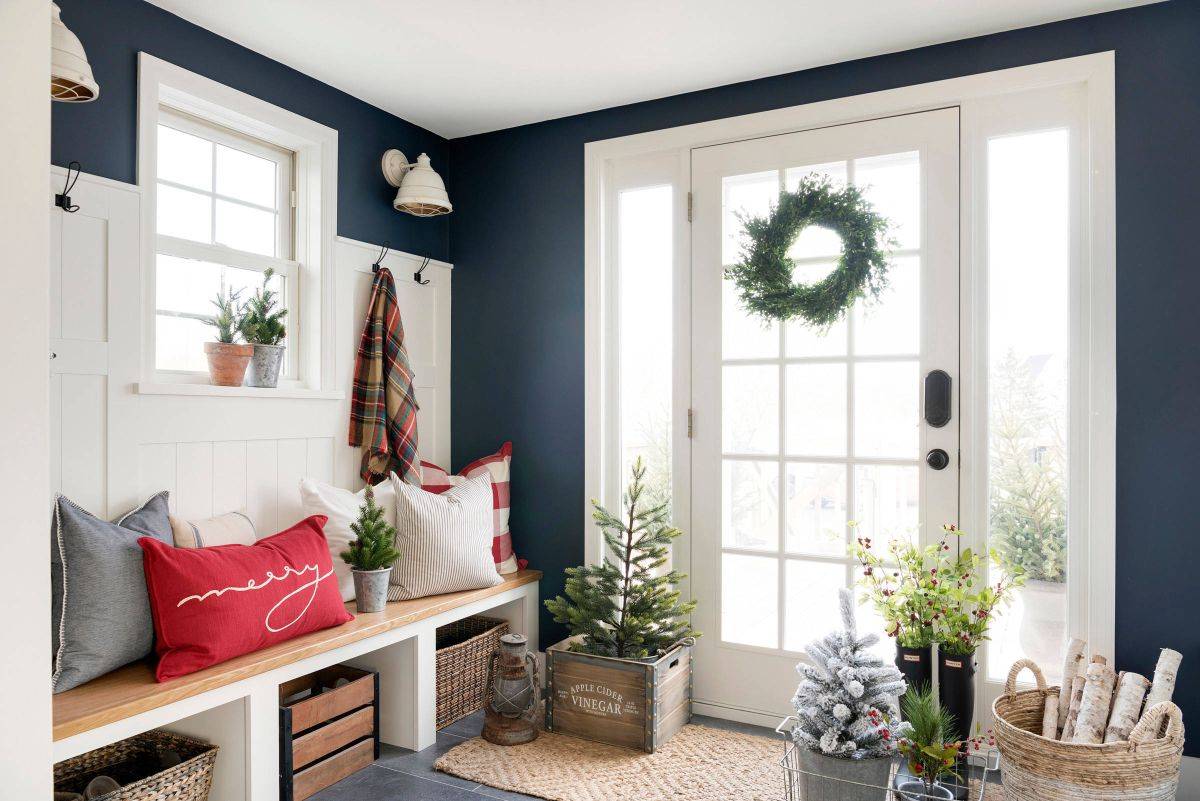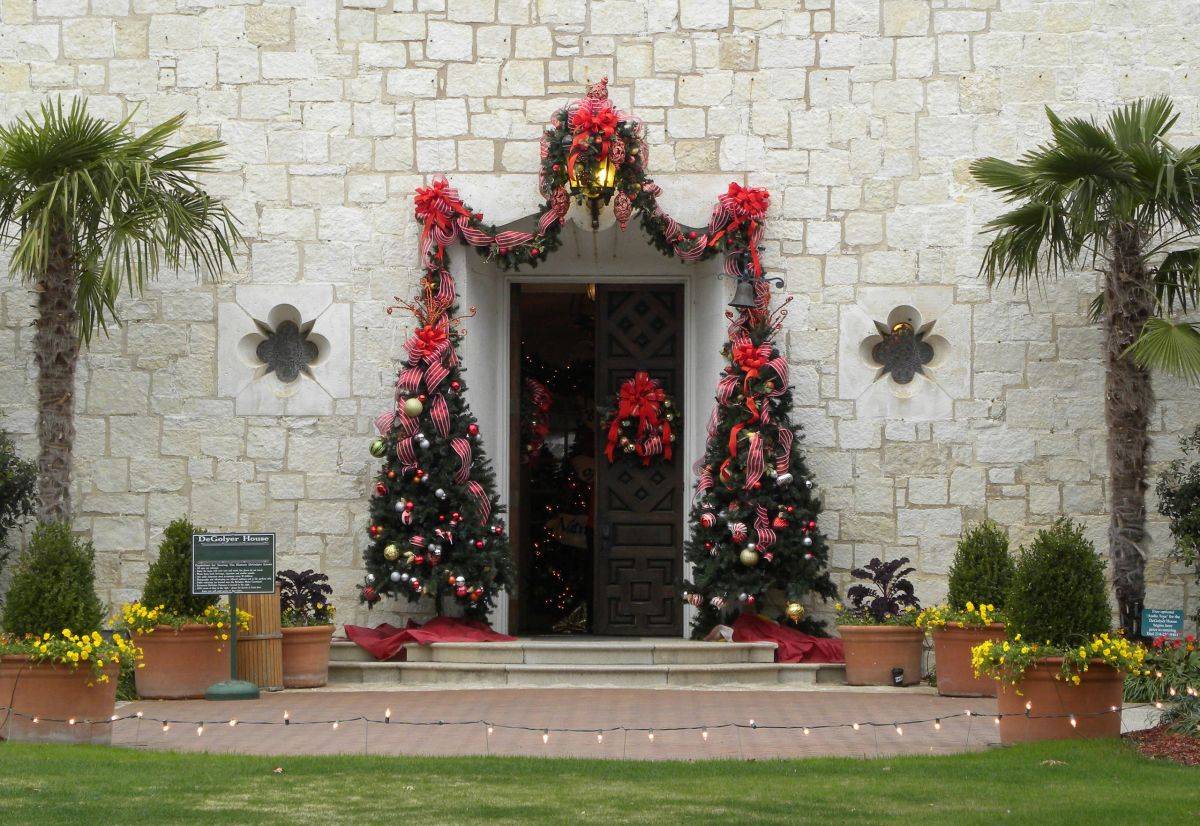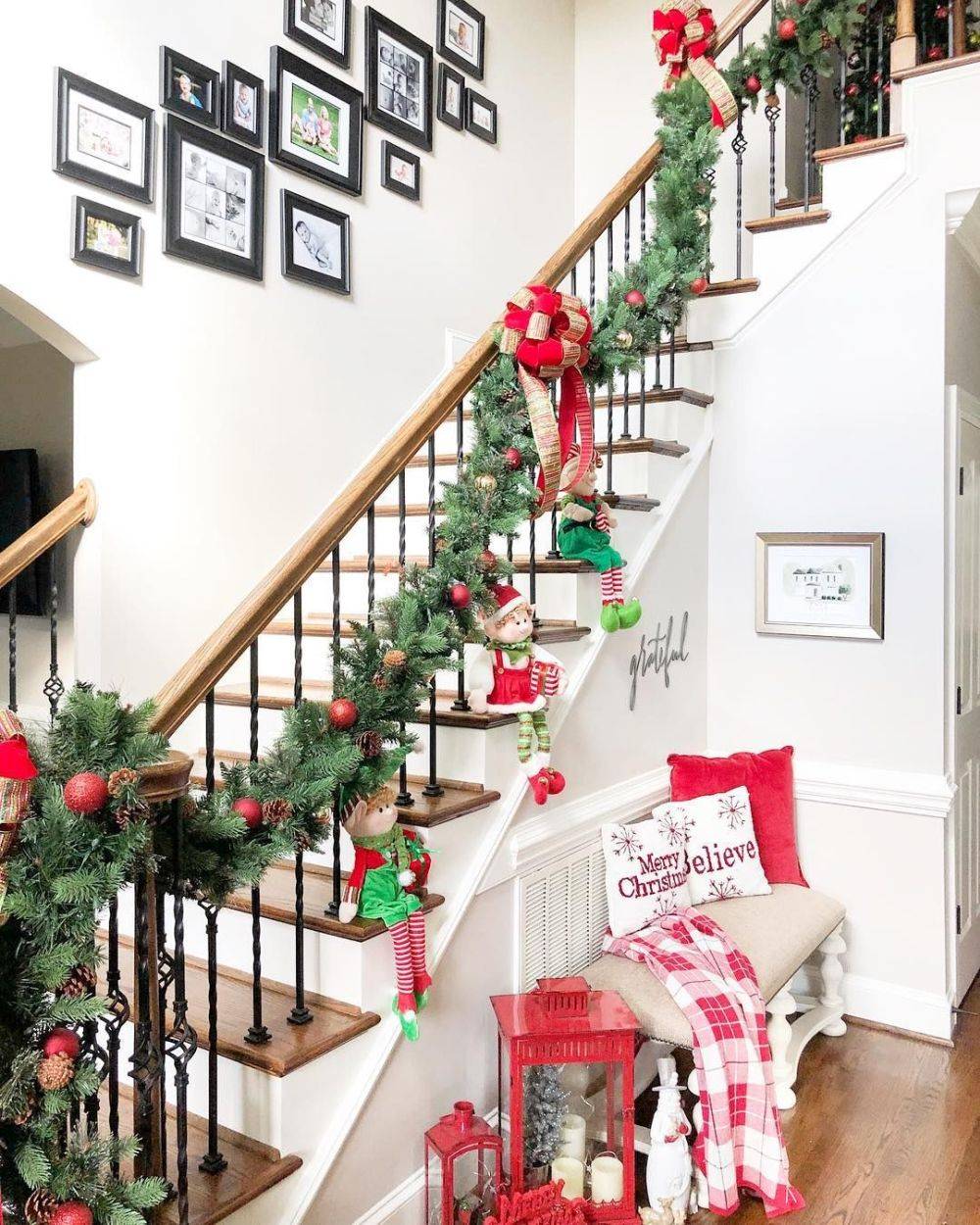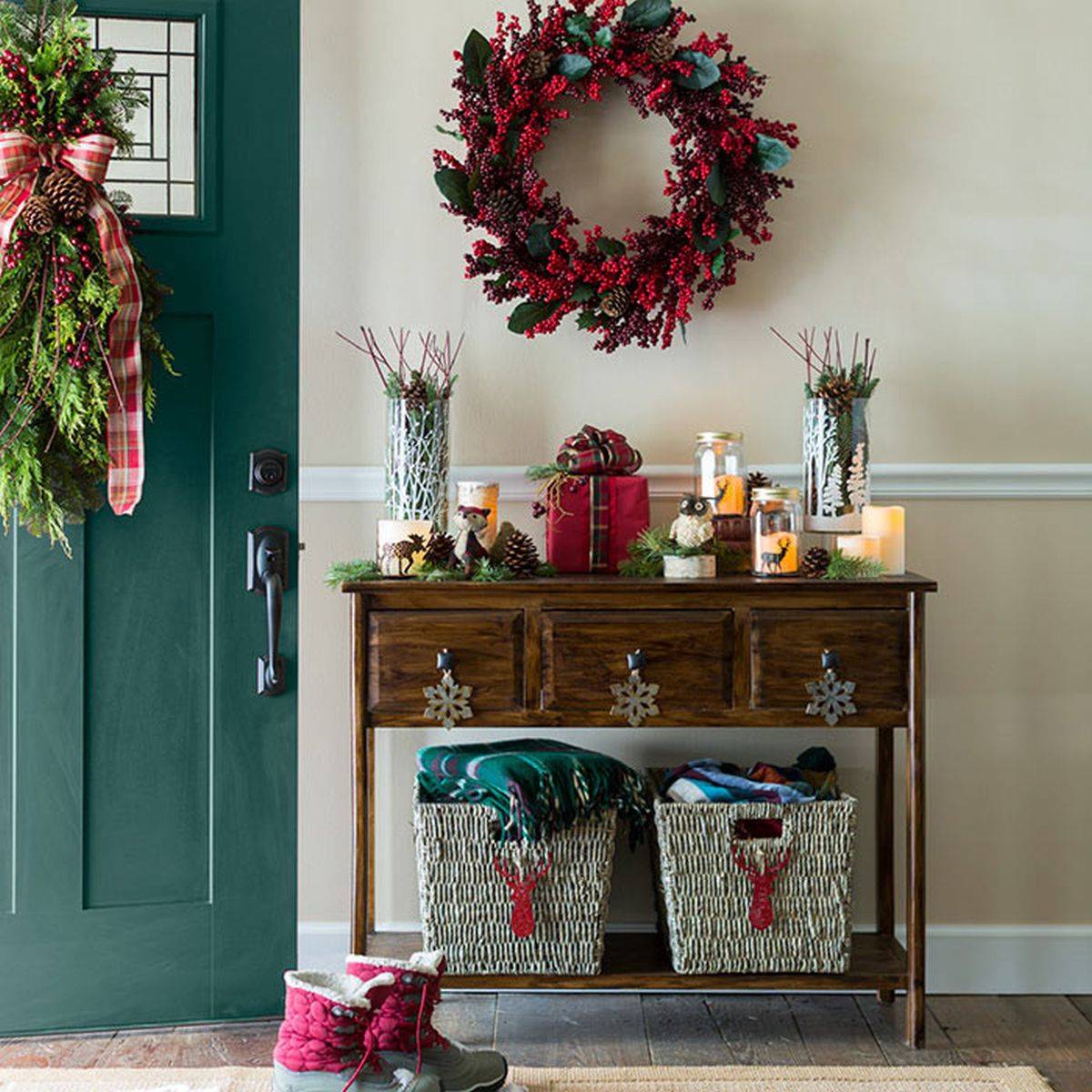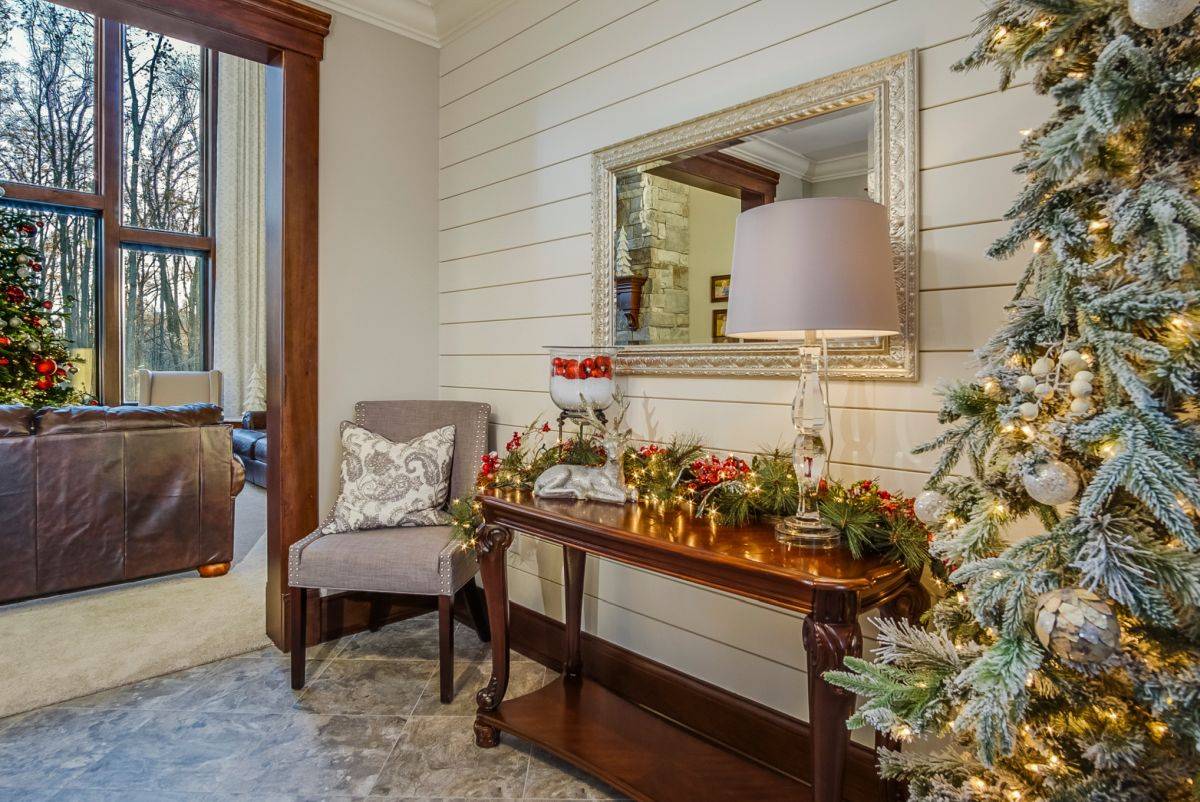 What Your Home Needs
Not every Christmas entry needs to be flashy and grand. Sometimes, a more understated and minimal look also works just fine. A few throw pillows with Christmas motifs of the entry bench, a small decorative Christmas tree with lights in the corner and a lovely garland to top it all off can create a look that is equally magical.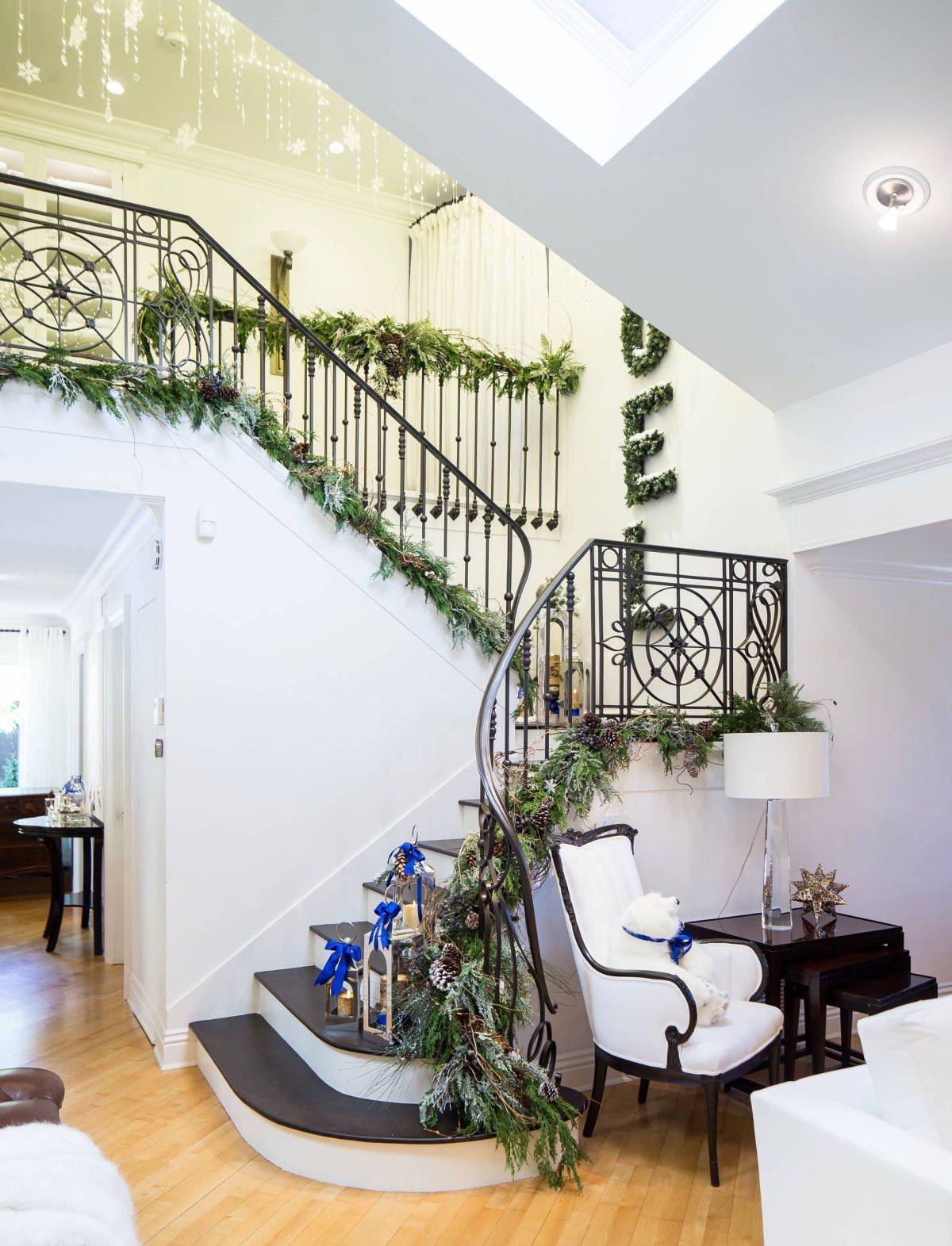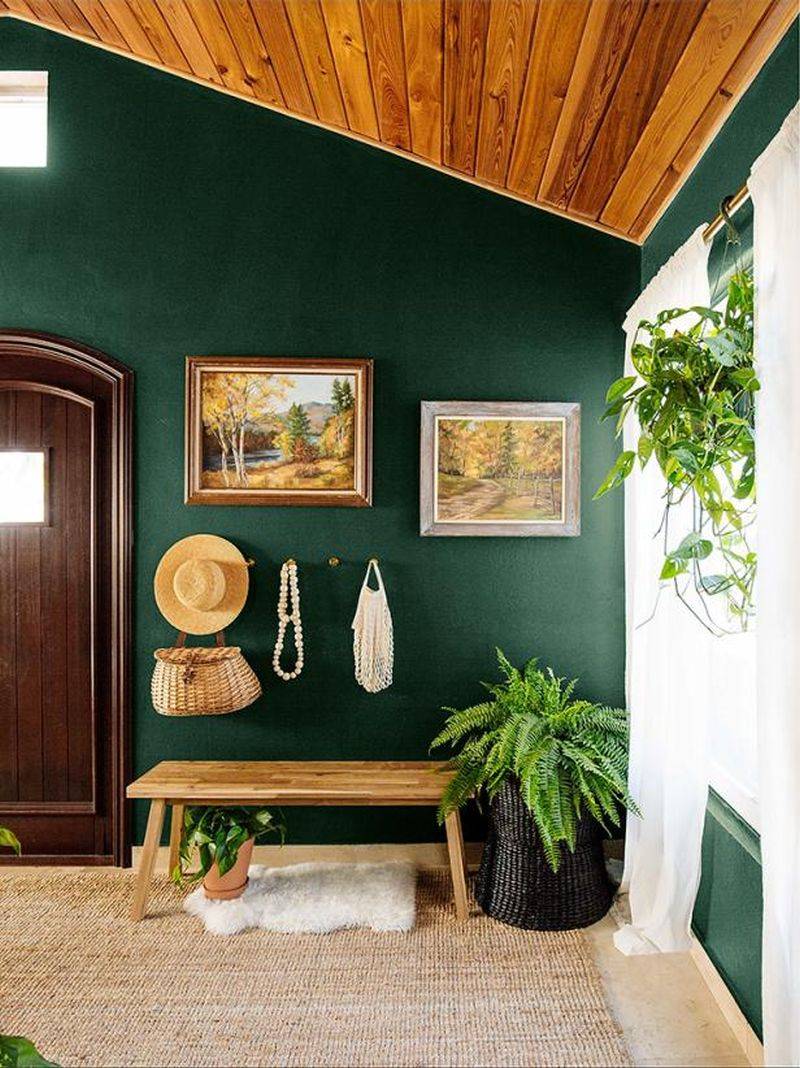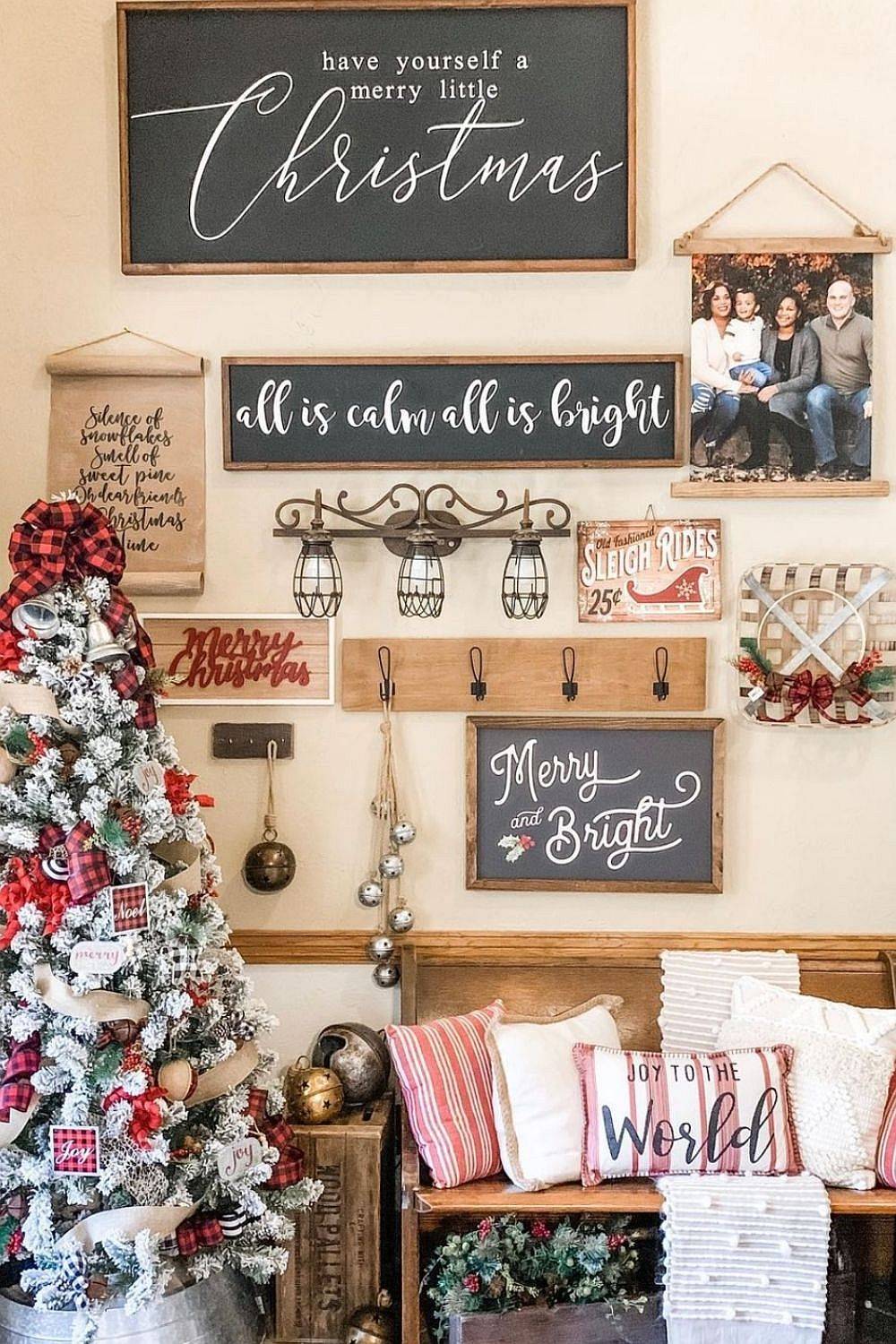 Color Scheme for the Decorated Entry
Thinking about a color scheme for the festive entry that fits in with the style of your choice and also the look of the living space next to it? Most often, a white backdrop with a splash of red, green and a touch of woodsy warmth is the perfect mix for a festive welcome. Those who prefer a more contemporary and refined look can tone down on the wreaths and garlands used and use more minimal decorative pieces that are ideal for the modern home.