The Holiday Season means different things for different folk. Some like to relax, spend more time at home with family and friends, and would not want to generally move too far away from their couch. Others might prefer a lovely holiday that takes away from all the rush and gives them a well-deserved break from the urban rush. Then there are those who wish to utilize that extra time on hand and give their home a quick makeover and a look that is trendy and in! If you are a design aficionado looking for inspiration to transform your kitchen this Holiday Season, then we have the perfect set of ideas for you. This is a trip through the trendiest kitchen color schemes that are set to hold sway as we move into the new year.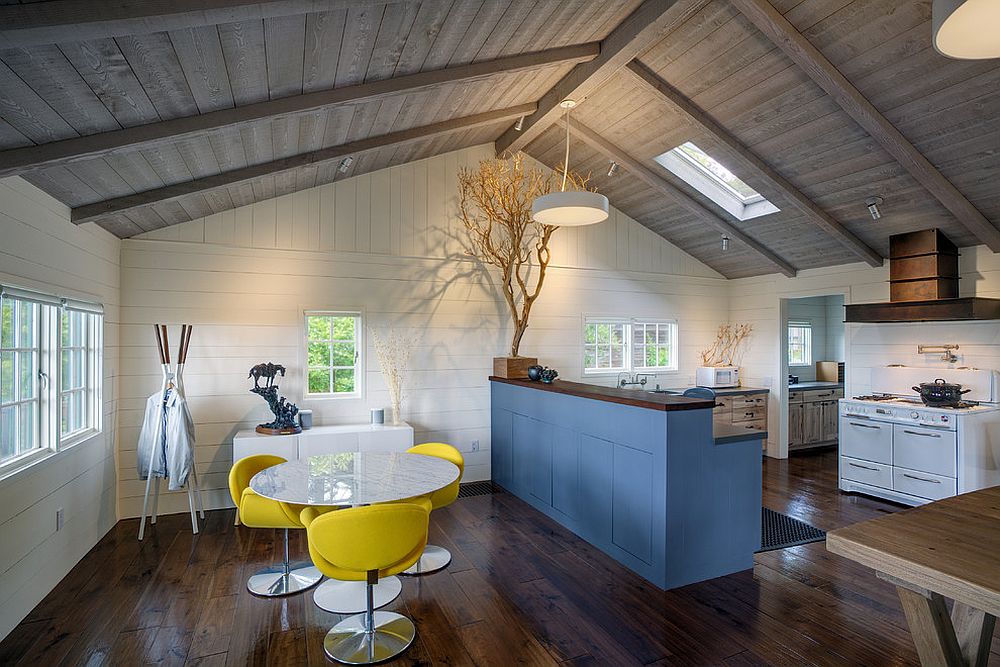 The kitchen color schemes that we showcase today are easy to adopt and you can turn any kitchen with a neutral backdrop into one of these gorgeous spaces. It is easy to see the charm of these kitchens in the winter months ahead as they feel easy on the eyes, bright and cheerful. You can pick from inspirations that include brilliant blues, smart grays or even warmth of wood. This is a journey through 20 such dashing kitchens –
White and Gray in the Kitchen
We promised you kitchen color schemes that are easy to try out and trendy as well and we start with a perpetual winner that just does not seem to go away. Gray is the hottest neutral right now and that has been the case for several years now. Yes, its power seems to be waning just a bit. But it still beats every other neutral hue by a mile and combining darker shades of gray with white is the best color scheme in the modern, contemporary kitchen at the moment. Try out bluish-gray for the kitchen cabinets or use the color to create a cool accent wall or backsplash.
RELATED: Best Color Schemes for Industrial Style Bathrooms: 25 Ideas and Inspirations!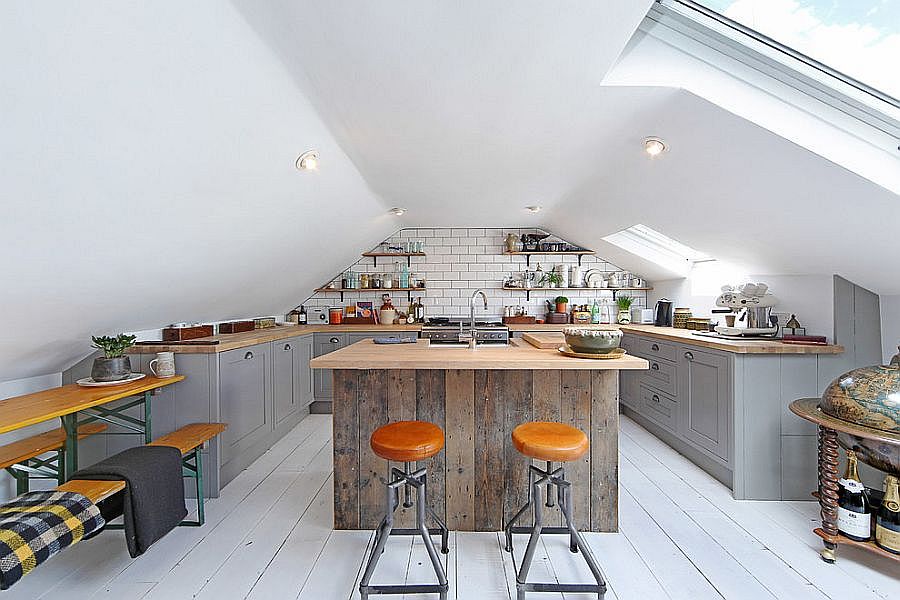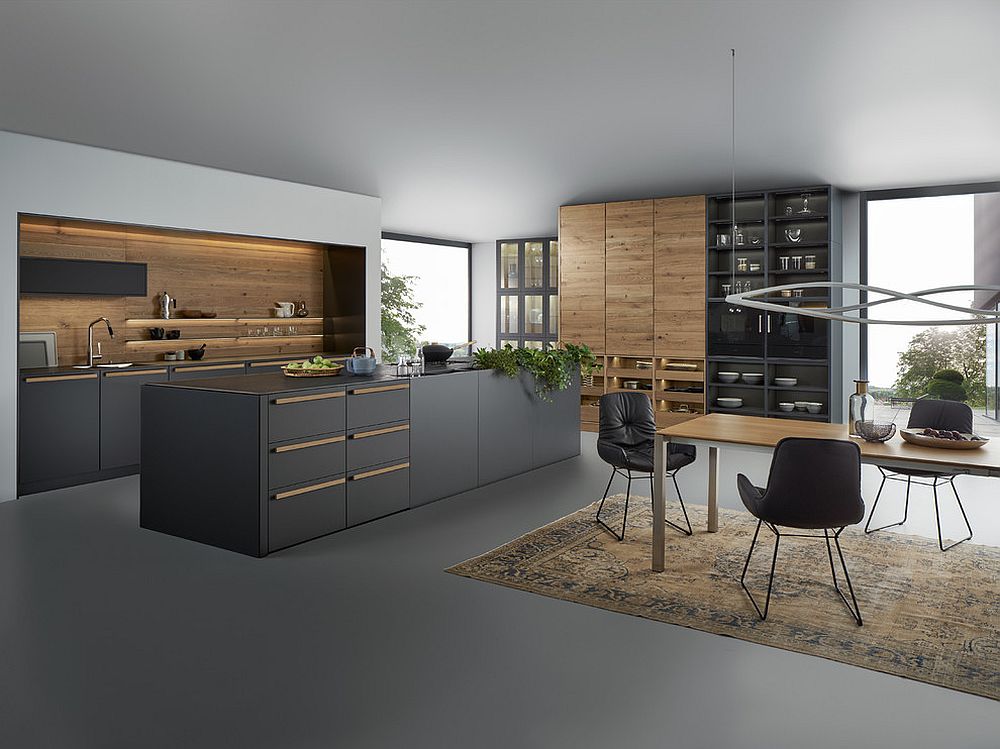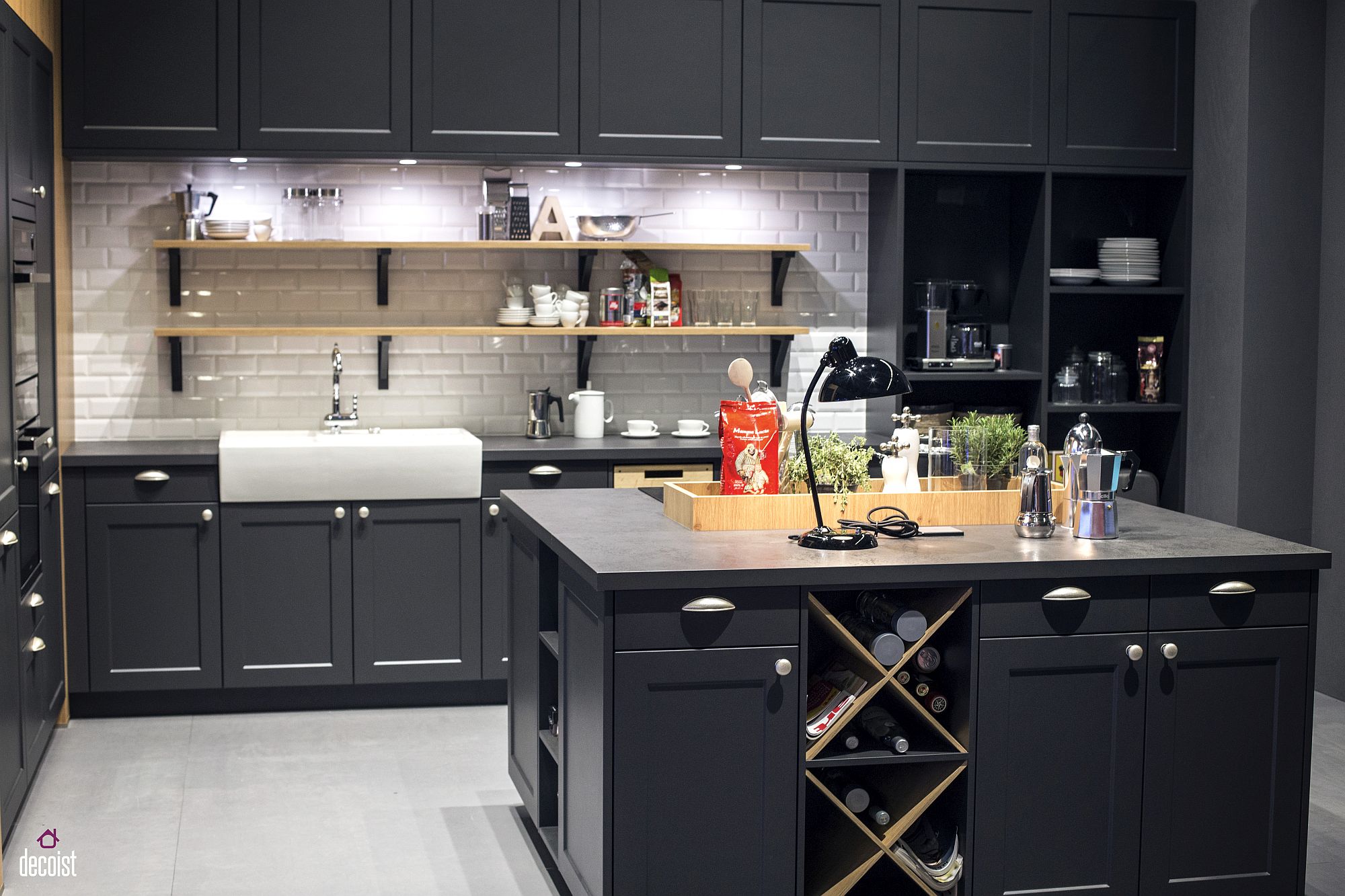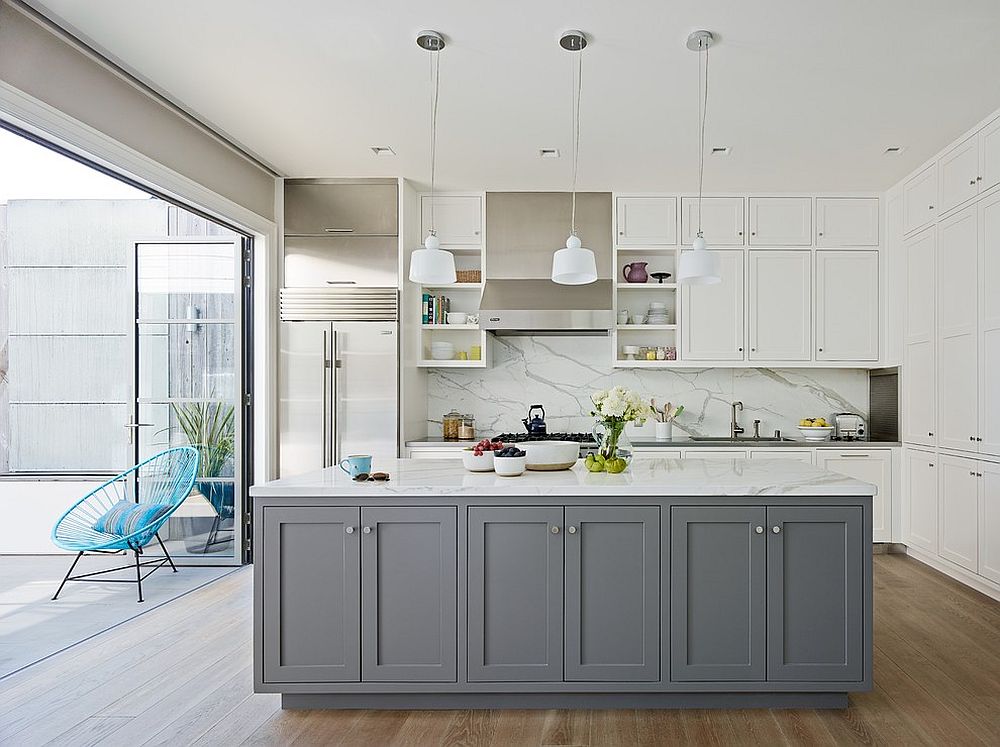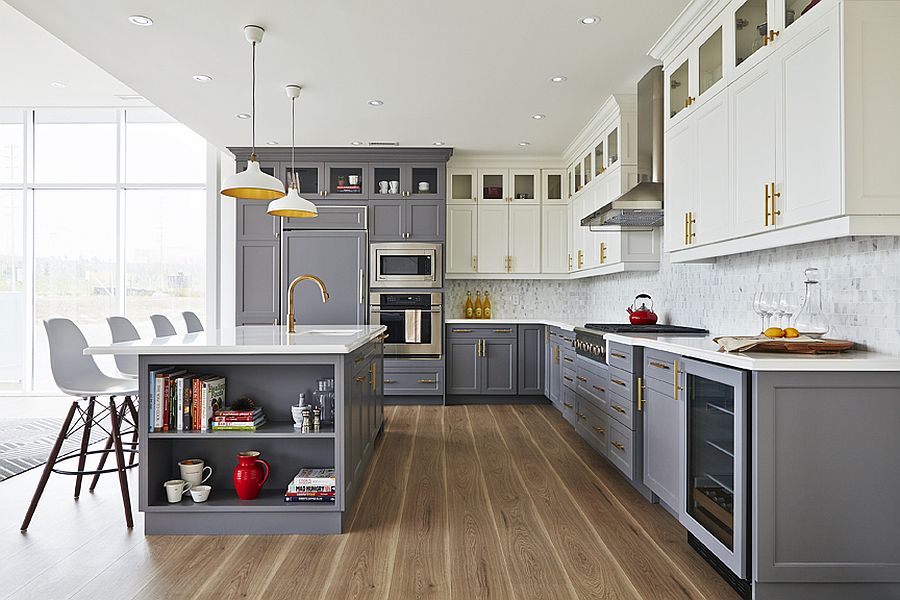 Neutral Backdrop with a Hint of Color
If you have a neutral backdrop in the kitchen, then an easy way to bring freshness to that space is by adding accent colors that are seasonal. This can come in the form of fresh flowers on the kitchen counter, kitchenware or even the backsplash, if you are in the mood for a bolder and more extensive makeover. Painting the kitchen cabinets allows you to give a bit more color to the kitchen while appliances in matching hues can also bring a dash of color to a kitchen that is otherwise monochromatic.
RELATED: Trendy Modular Kitchen Brings Passion And Energy Wrapped In Smart Design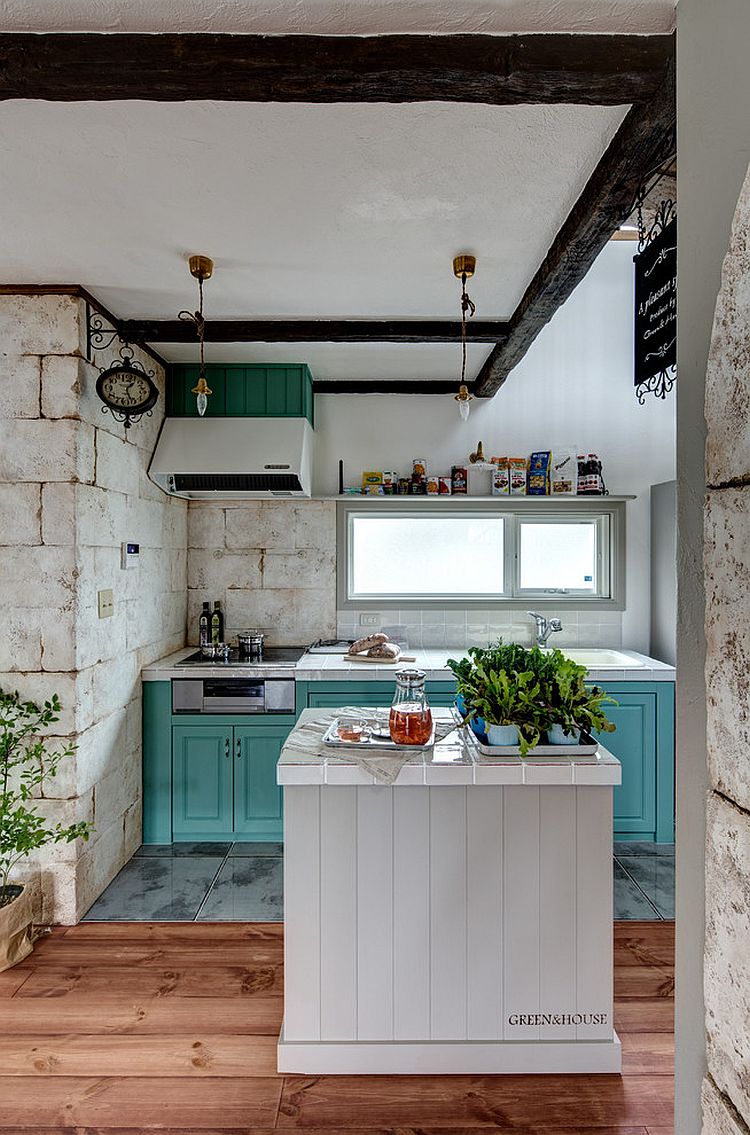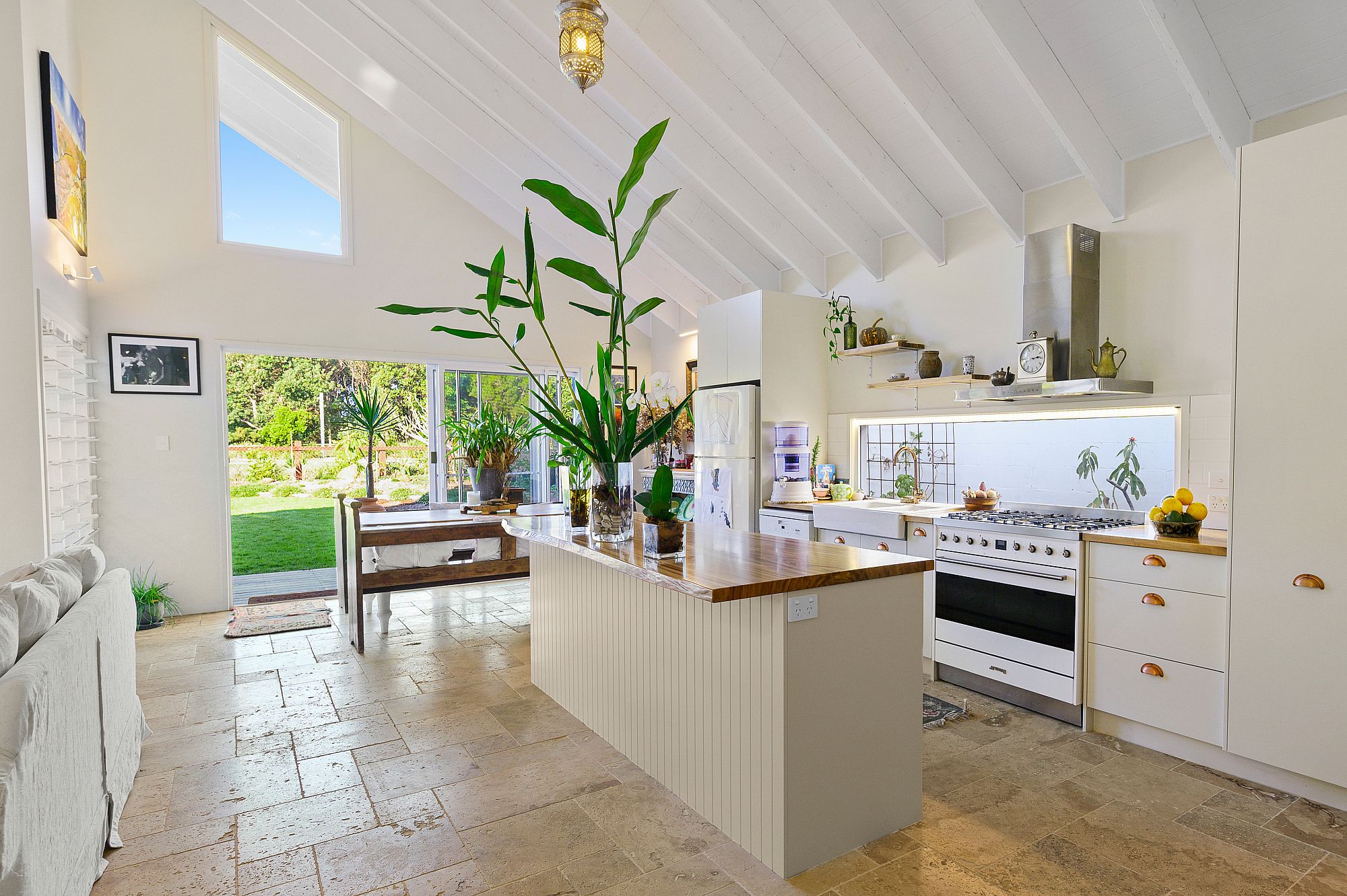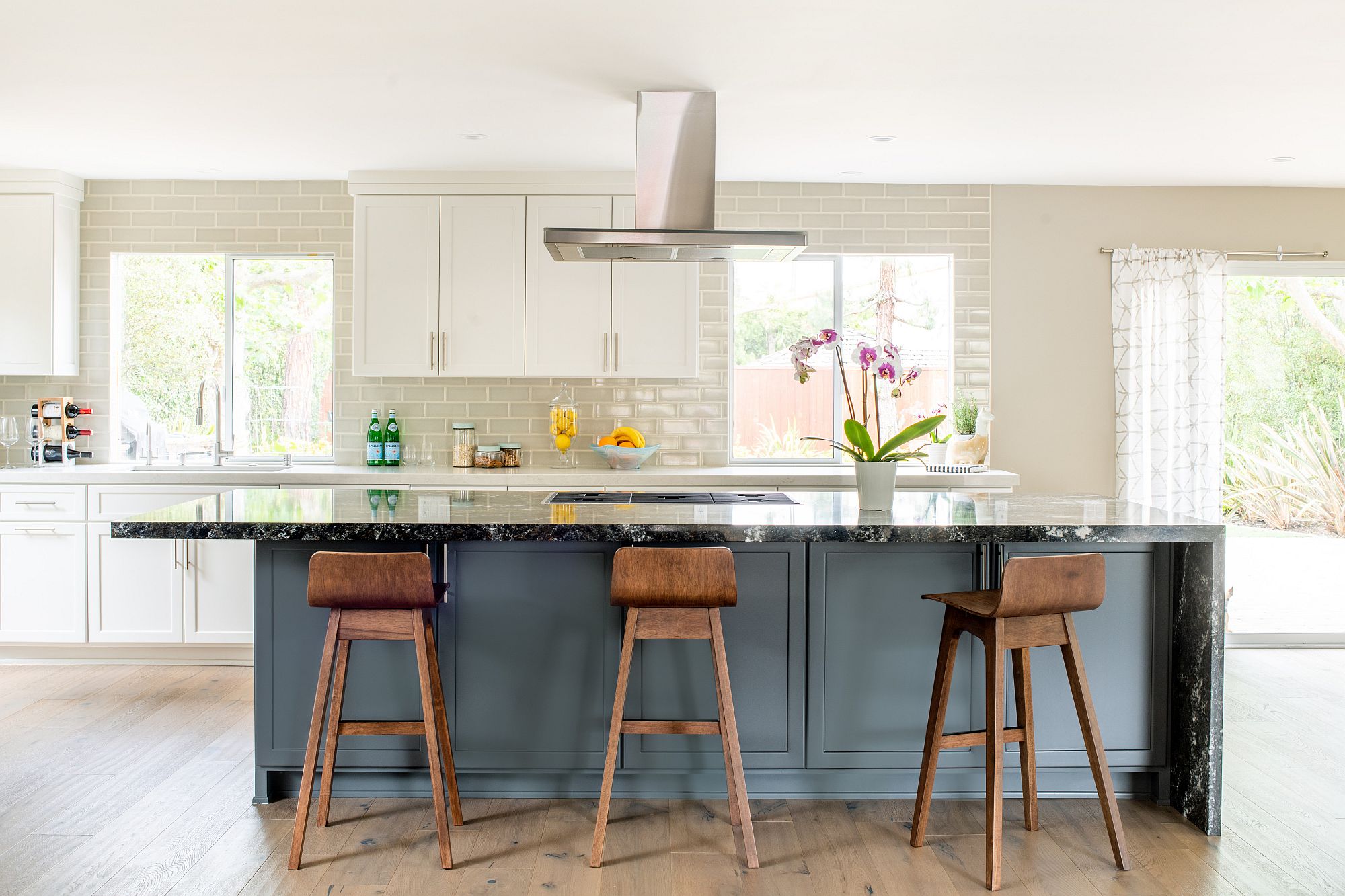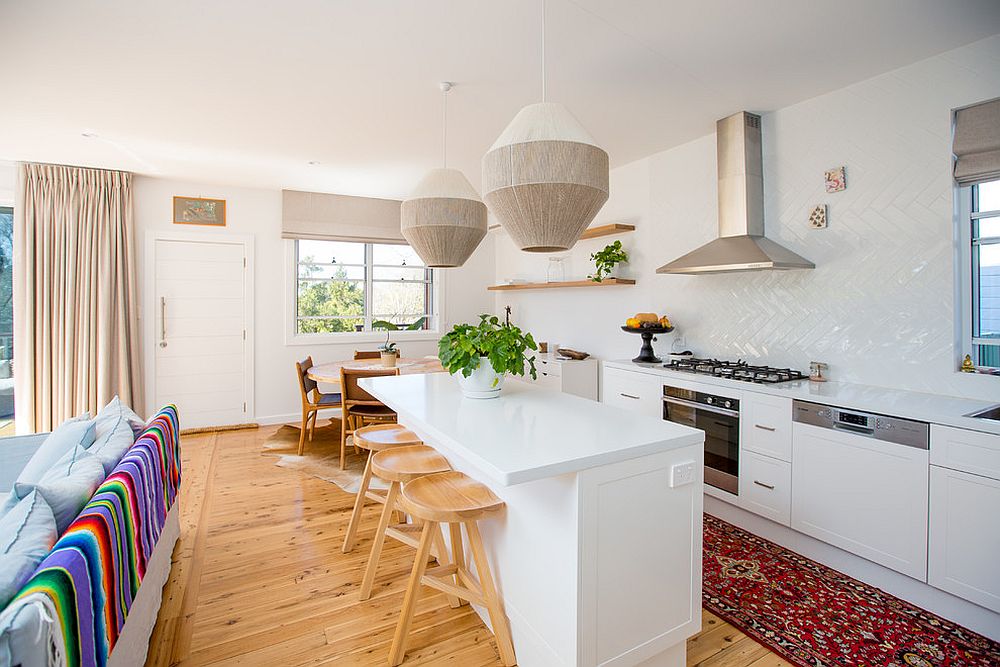 An Overload of Wood
The wood and white kitchen is undoubtedly the most popular in 2019 in terms of color schemes and embracing it is all too easy. If you have an overload of white in the kitchen, balance it by adding a bit more wood using the cabinets or a backsplash. Everything from window frames to ceiling beams in wood can be a part of the overall narrative in here. Serene, adaptive and welcoming, this is a color scheme that you will absolutely love!
RELATED: Best Kitchen Color Combinations with White: 45 Trendy Ideas, Inspirations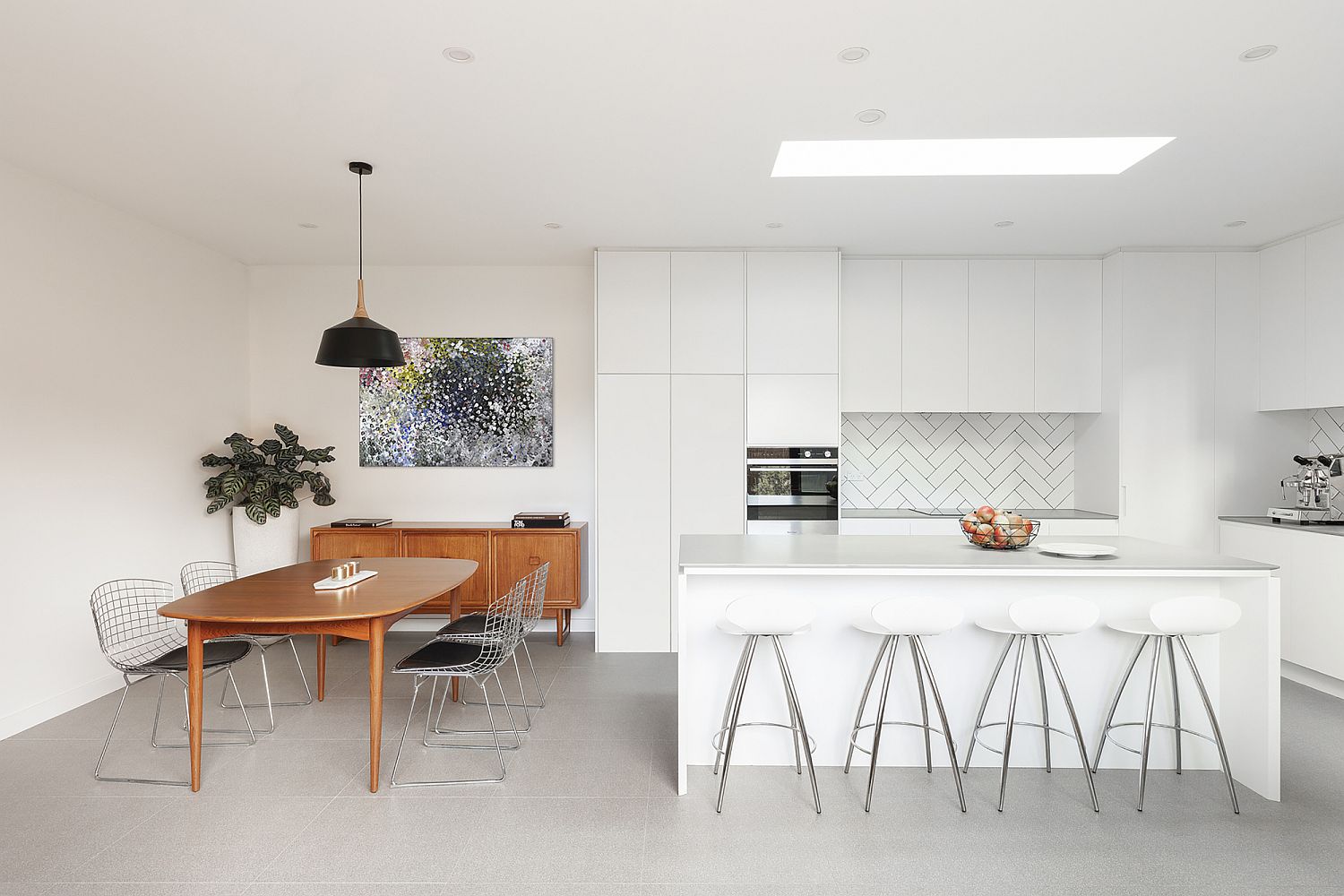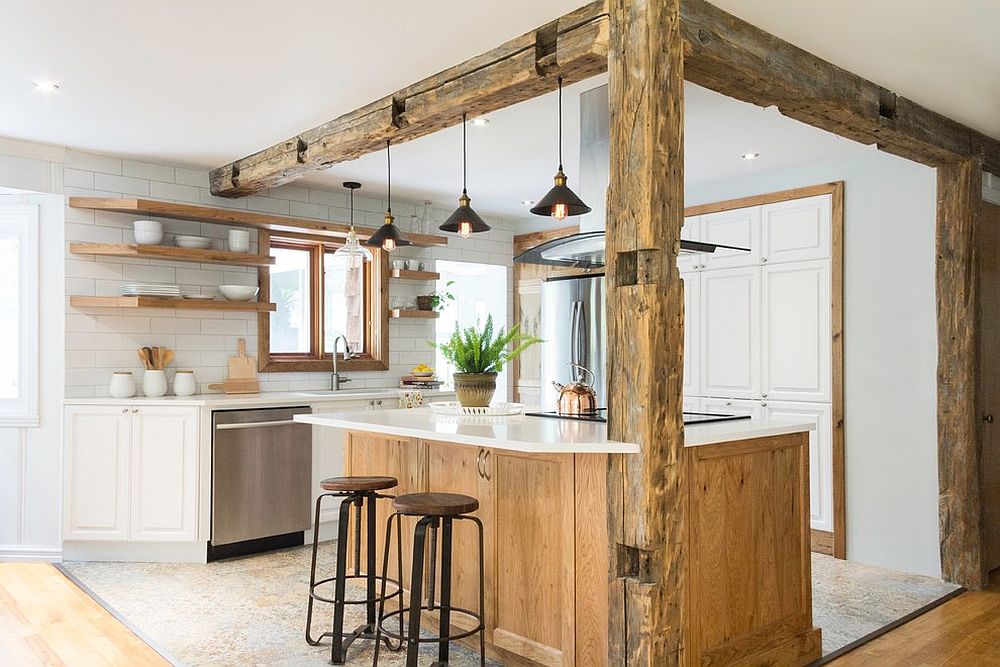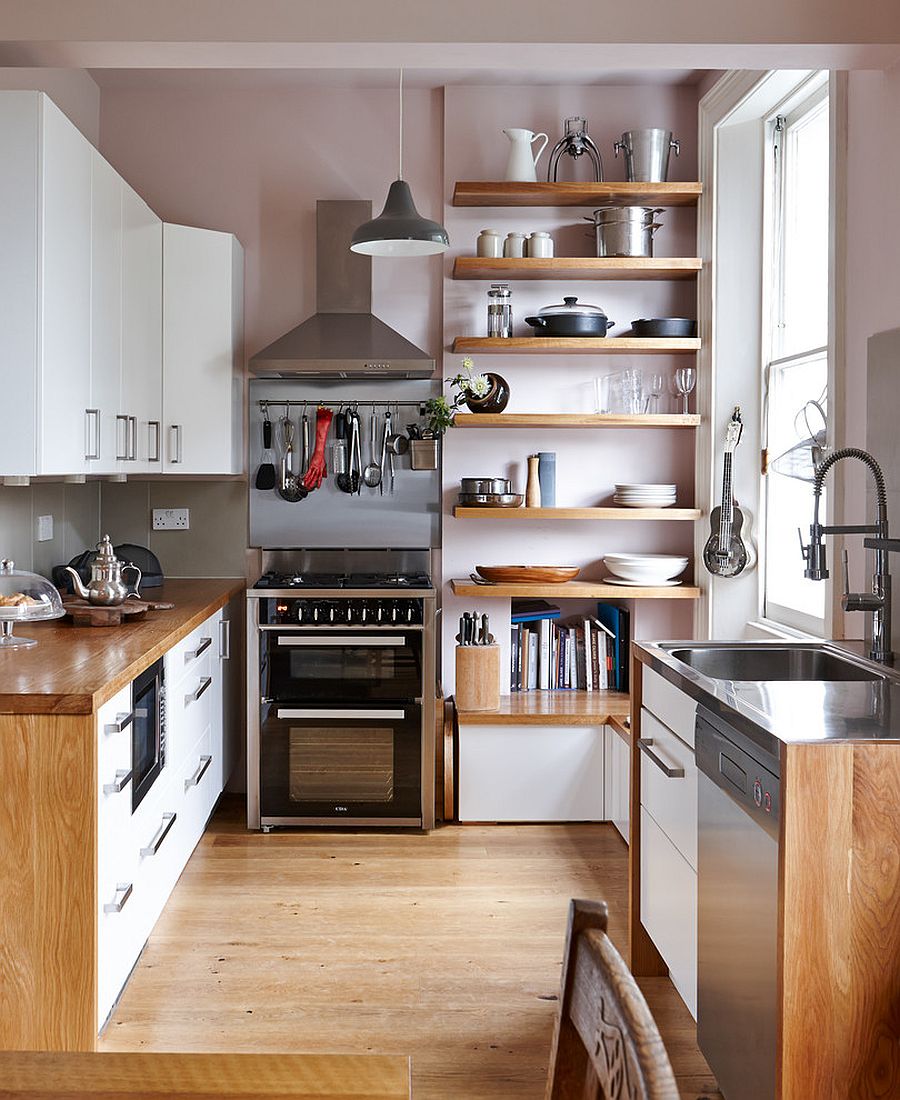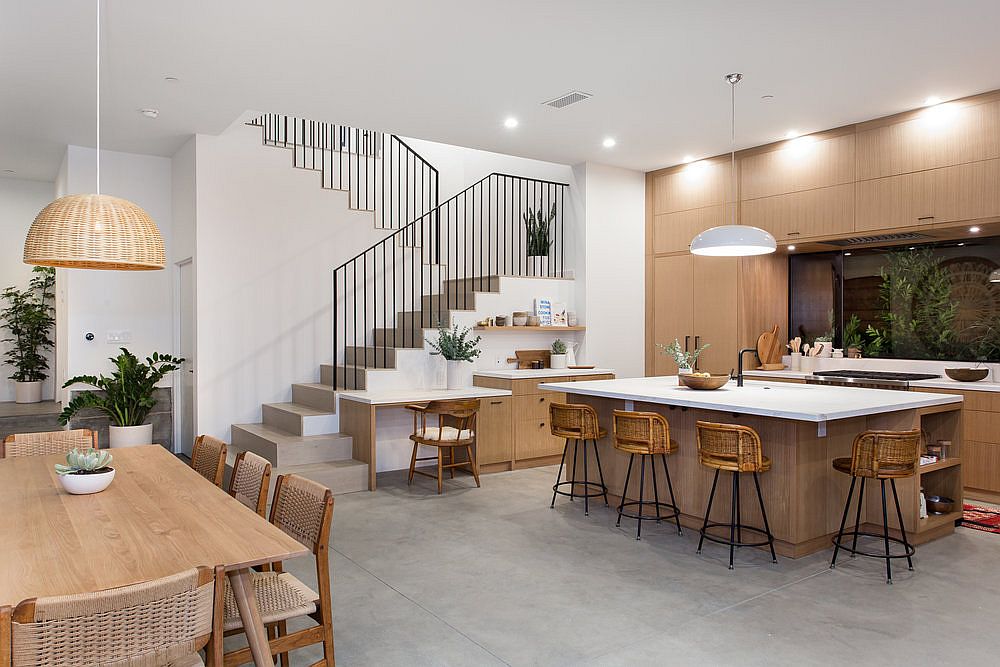 Finding Space for Blue
Much like gray and far more perennial in its popularity, blue in the kitchen that comes to your rescue every single time. Couple it with white or even other bright colors for a kitchen that is trendy and timeless. Blue and white is a color scheme that is perfect for modern, Scandinavian, beach style and even shabby chic look in the kitchen. Once again, it is a combination of white backdrop and blue cabinets or kitchen island is one that is often the preferred choice. And if you have a dining space in the kitchen, then it is even more apt for the festive parties that await us in the next few months.