Eclectic is without a shadow of a doubt one of the hardest decorating styles to pull off and yet can be the most rewarding. This is a style that showcases YOU in an unabashed and curated fashion. It definitely requires plenty of creativity, and often most of us tend to learn more about a particular room and what works for it through a trial and error method. While eclectic living rooms are already incredibly popular in homes all over the world, the idea of a delightful eclectic kitchen is something that is still catching on. With homeowners moving away from clean-cut kitchens of the past, now is definitely the time to go down this exciting, bespoke path.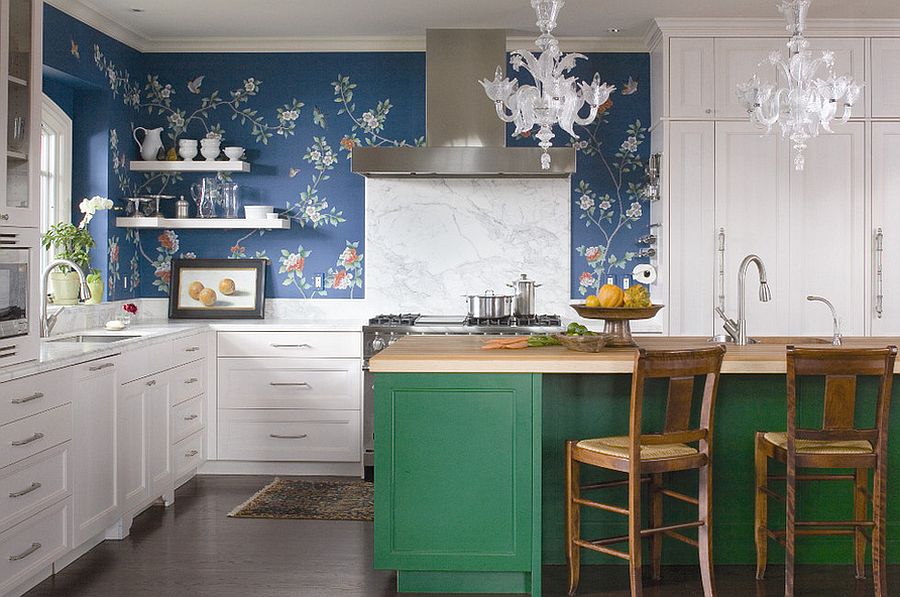 Every eclectic kitchen is different and what works for one might not really seem so appealing in the other. But there are still some basic design principles that work well even in a bold eclectic kitchen that shuns convention. From color and texture, to a blend of styles and organizational flair, the 50 fascinating eclectic kitchens on display today offer a world of amazing ideas for your own kitchen.
1. Audacious Color Choices
If you love color, then going eclectic is both a delight and a challenge for you. Putting together kitchen cabinets, worktops, chinaware and energetic walls in contrasting hues can be a pretty daunting task. Remember that if you are picking more than 4 or 5 colors for your eclectic kitchen, you will need some other element to bind all the conflicting elements together. Style and geometry are a good way forward here. By using cabinets, shelves and a backdrop in a single style (be it modern, traditional, rustic or farmhouse) and a repetition of simple outlines and shapes, one creates a more coherent and inviting kitchen.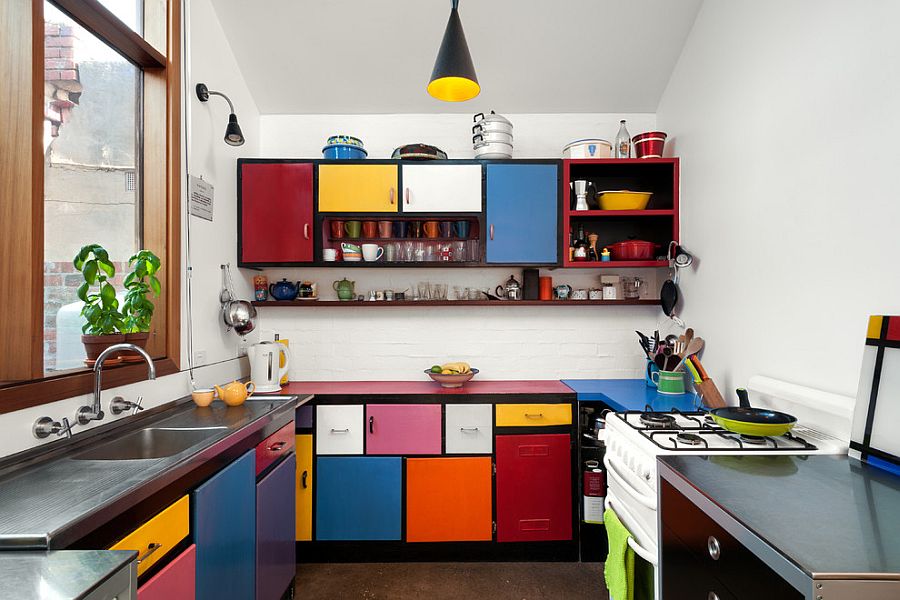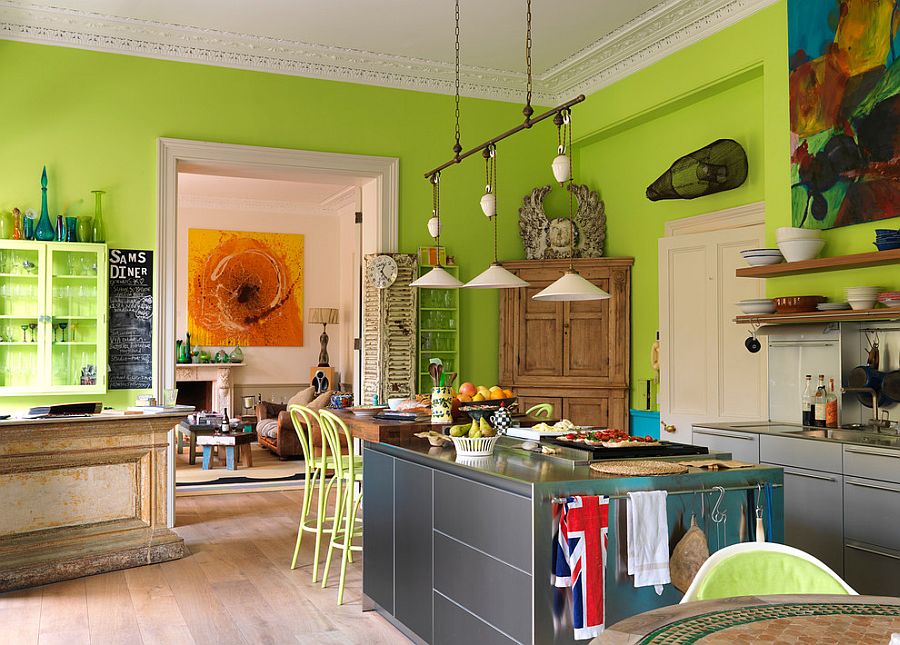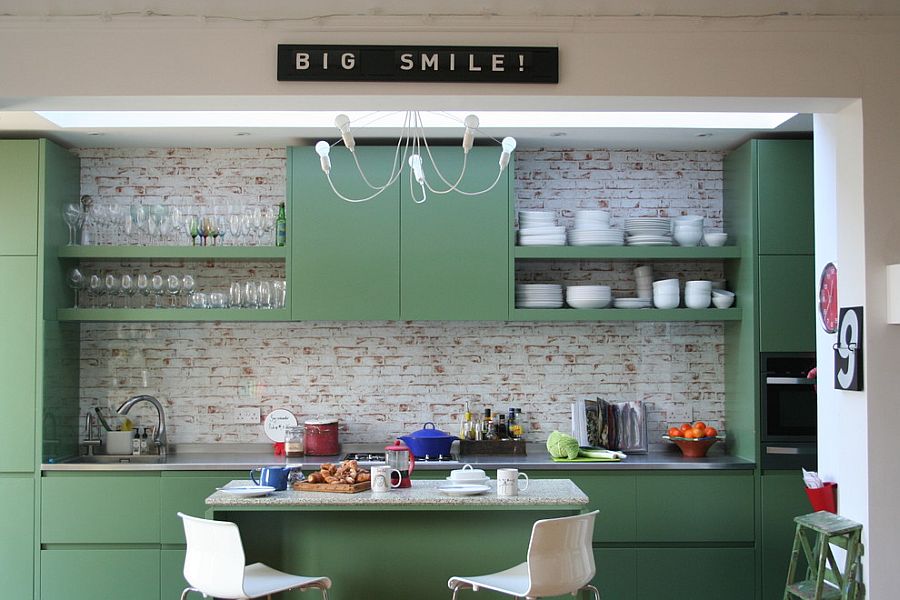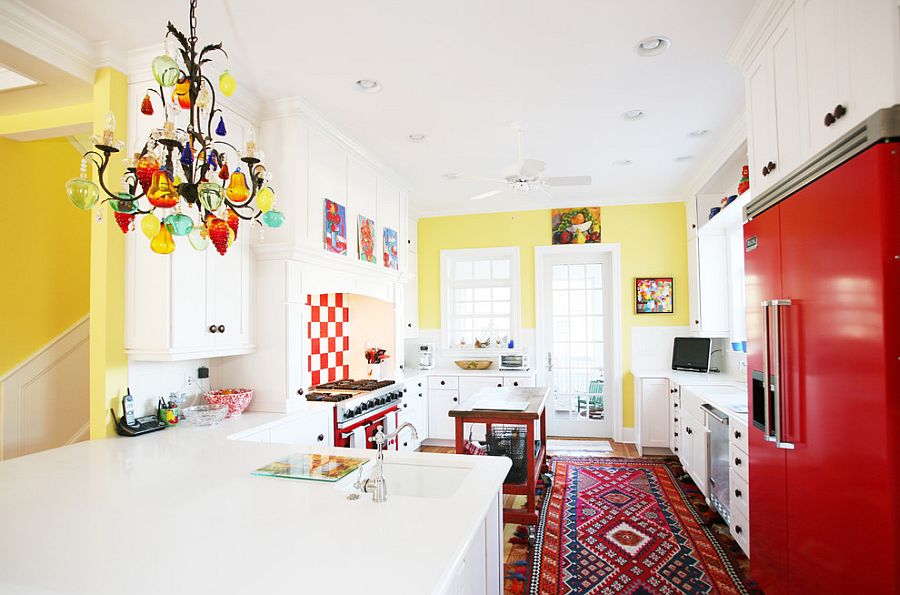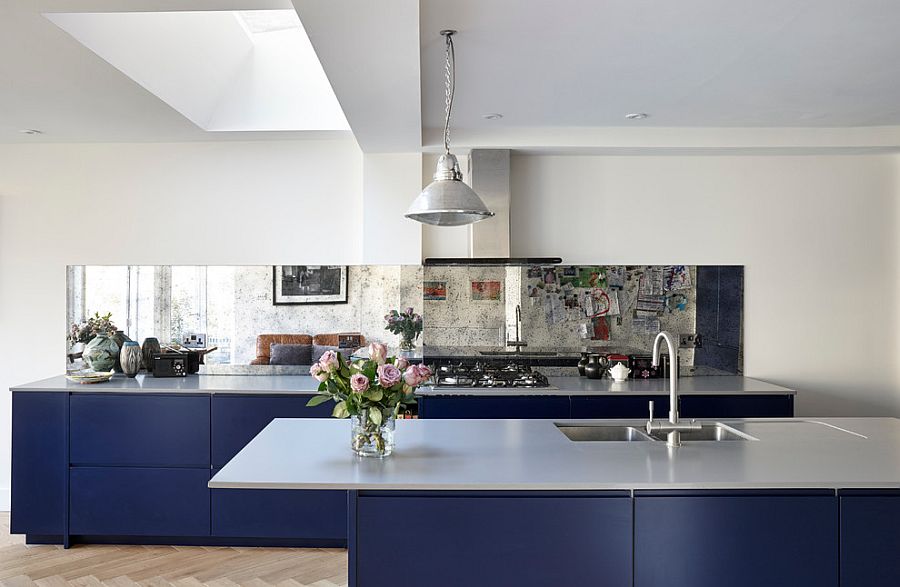 Another smart approach is using a colorful backdrop for the kitchen by painting the walls in a bright and unexpected hue, but picking cabinets and décor in a neutral palette. The opposite approach of an unassuming background in white or gray and brilliant cabinets in red, yellow or purple is probably a bit too monotonous, as it seems all too common in modern kitchens. The really daring ones can also use color-blocking to make a stunning visual statement.
2. Tantalizing Textural Panache!
One of the reasons we personally adore eclectic kitchens is the effortless ease with which they blend not just styles and hues but also textures and time periods! An eclectic kitchen looks like a curated work of art that has been developed layer by layer over years, as you constantly add and remove elements in a search of elusive perfection. This definitely means an exposed brick wall, large windows with a dark steel frame, industrial-style pendant lighting, contemporary shelves, flamboyant dishware, and wooden and stone worktops can all be accommodated into one magical kitchen!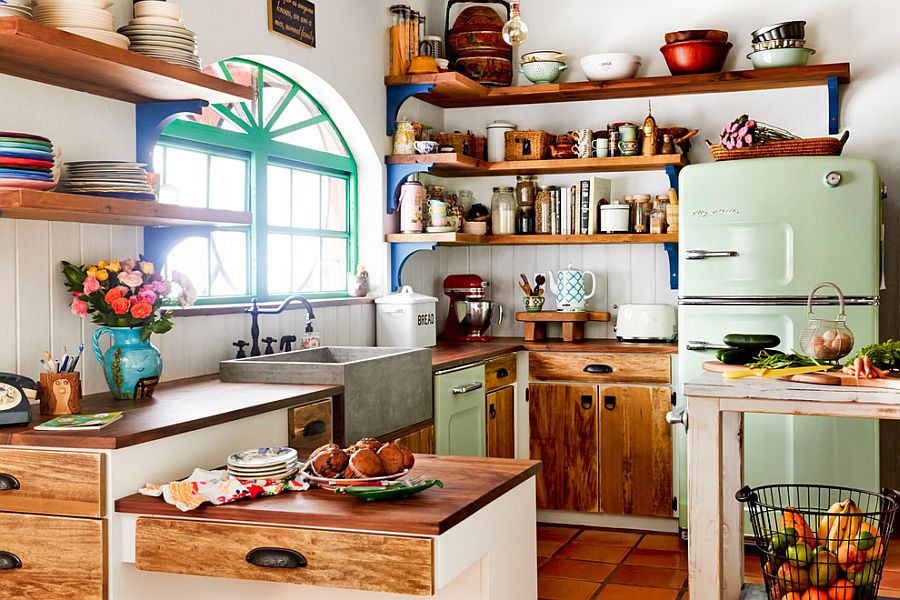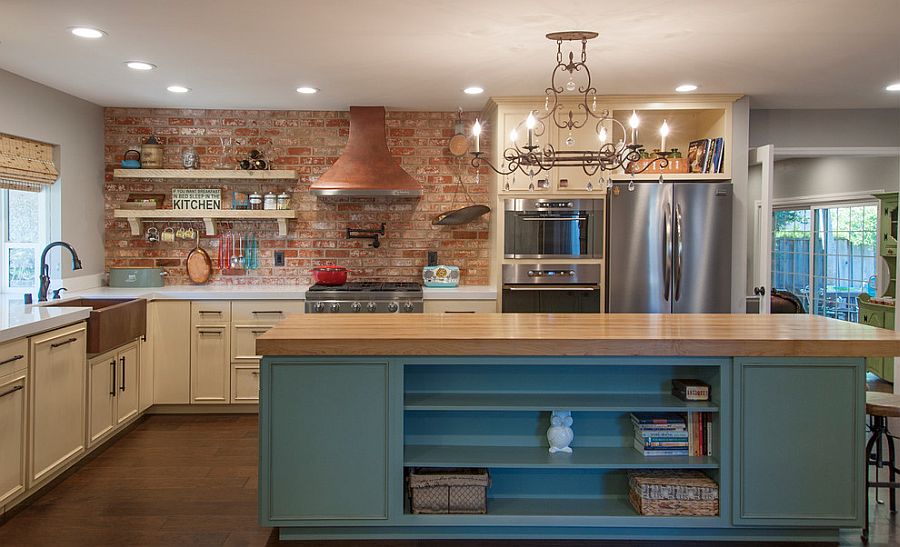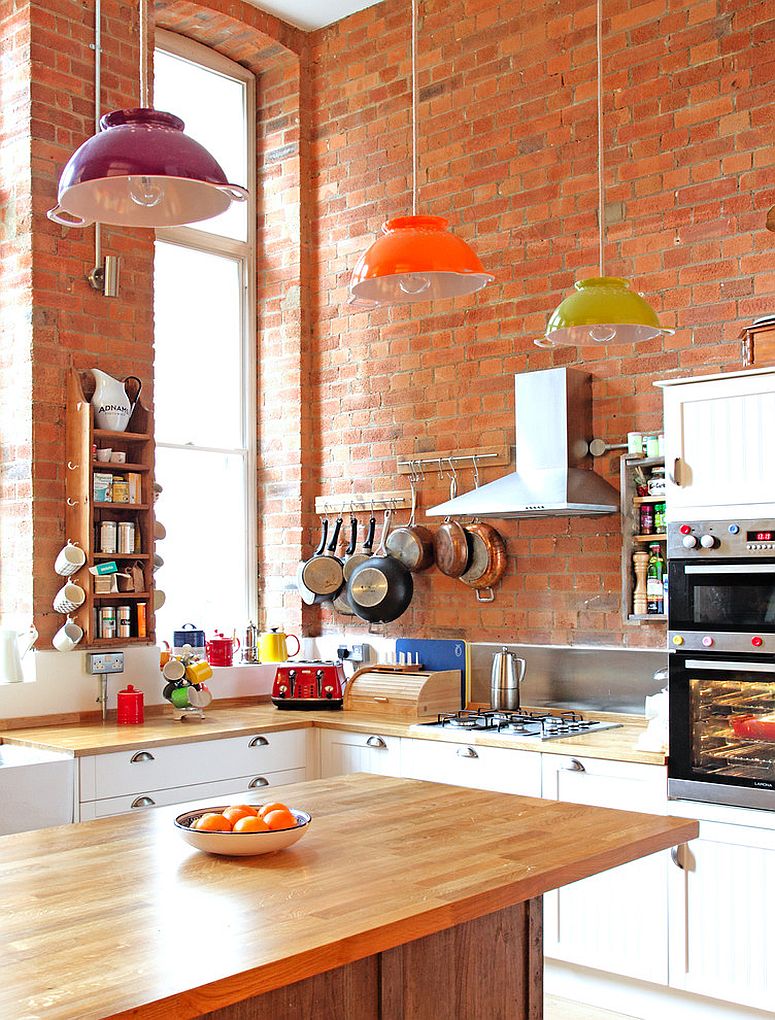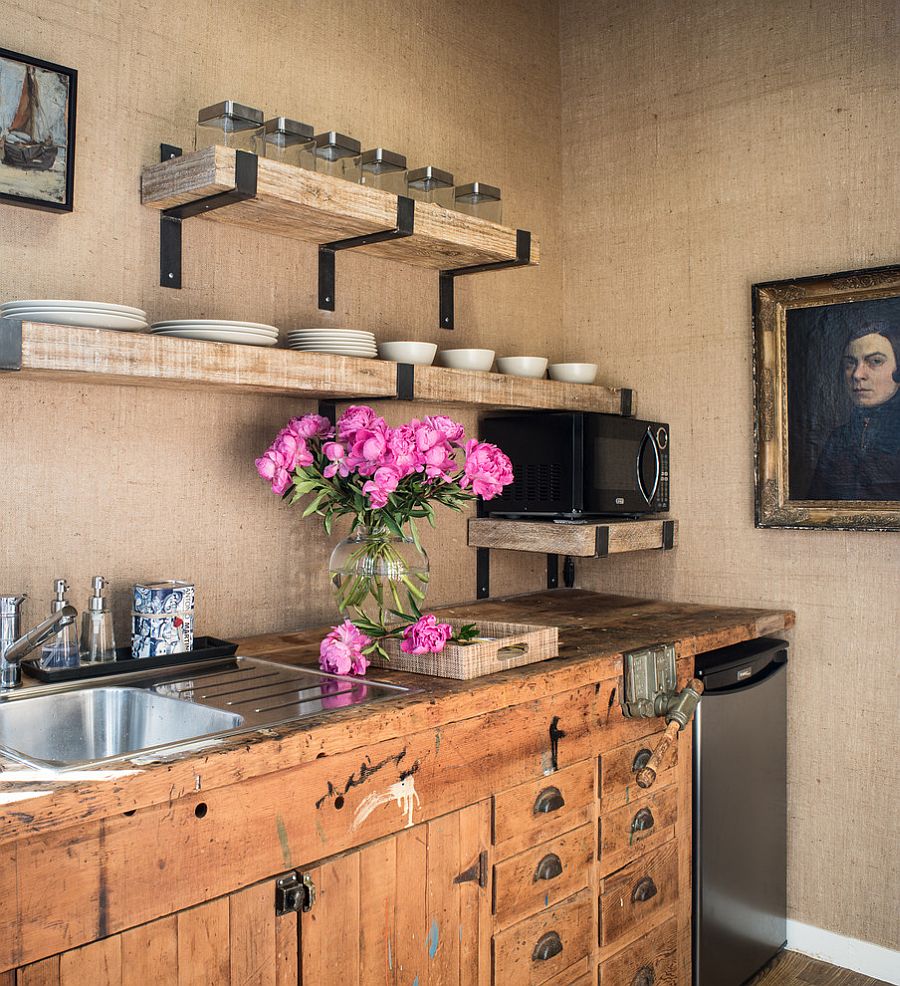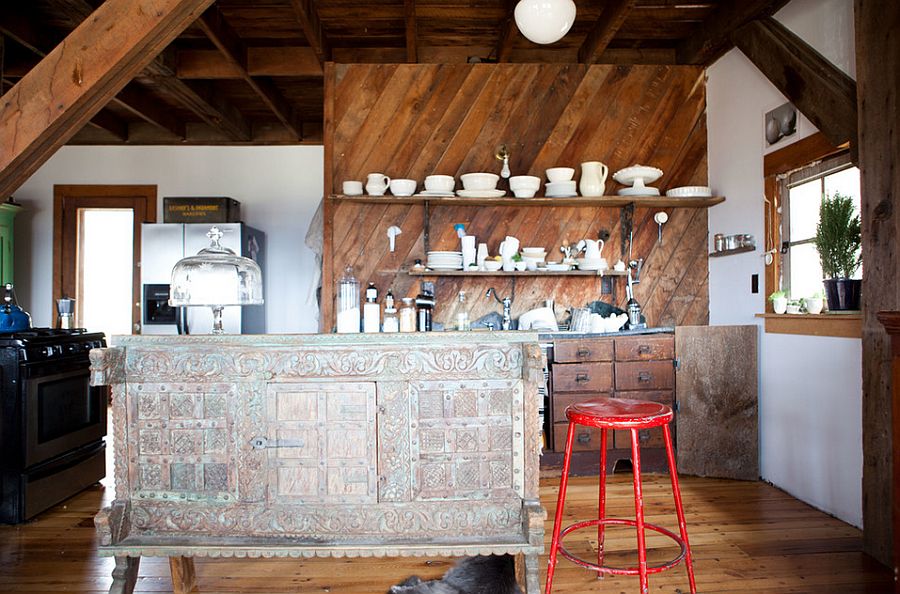 A truly memorable eclectic kitchen has an air of irreverence that you will instantly notice, and often this comes with a blend of the past and the present. Modern and traditional, minimal and industrial, contemporary and classic; pick a combination that tickles your fancy and create a balance between the two!
3. Small Eclectic Kitchens
One would imagine that the mismatched look of eclectic style would seem ungainly in a small kitchen, but that is far from the truth. Eclectic does not mean an accumulation of lazy clutter, and when done right, even the smallest eclectic kitchen will light up the rest of the living space and end up being the focal point of your home. A good idea here is to keep away from too much bright color and instead focus on fun space-saving elements and versatile cabinets to give the small space a more coordinated look. An odd cabinet in yellow, pots and pans in bright red or a colorful refrigerator is all you need to enliven this tiny area.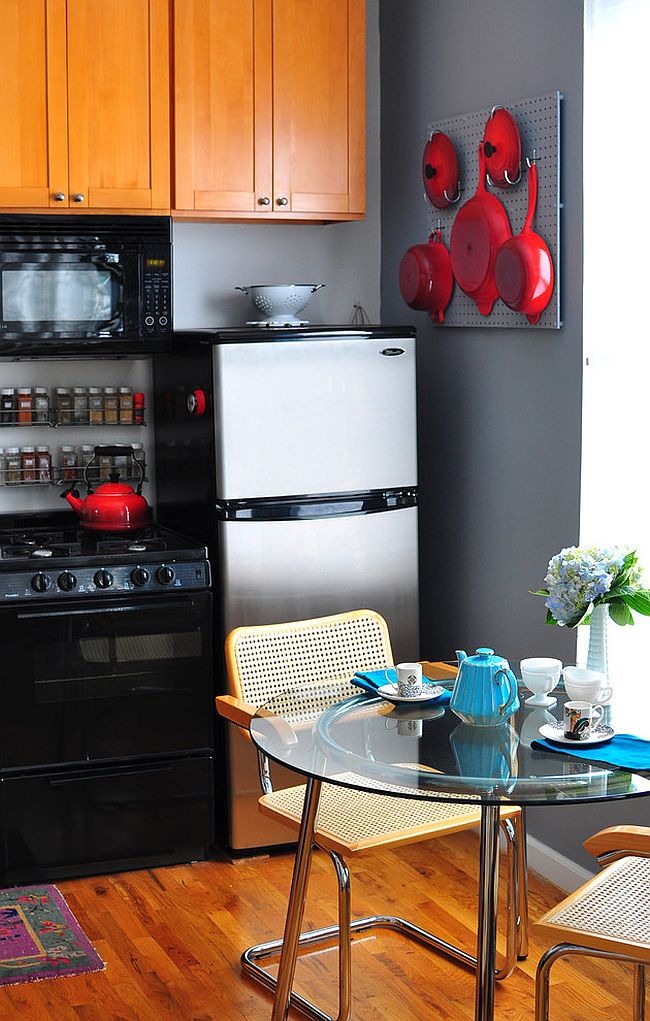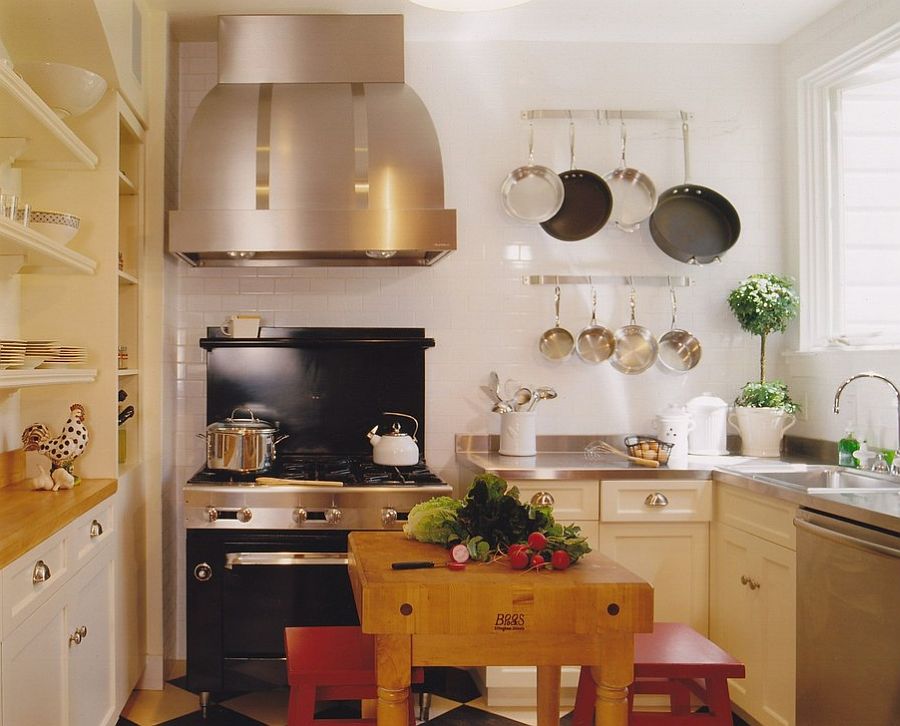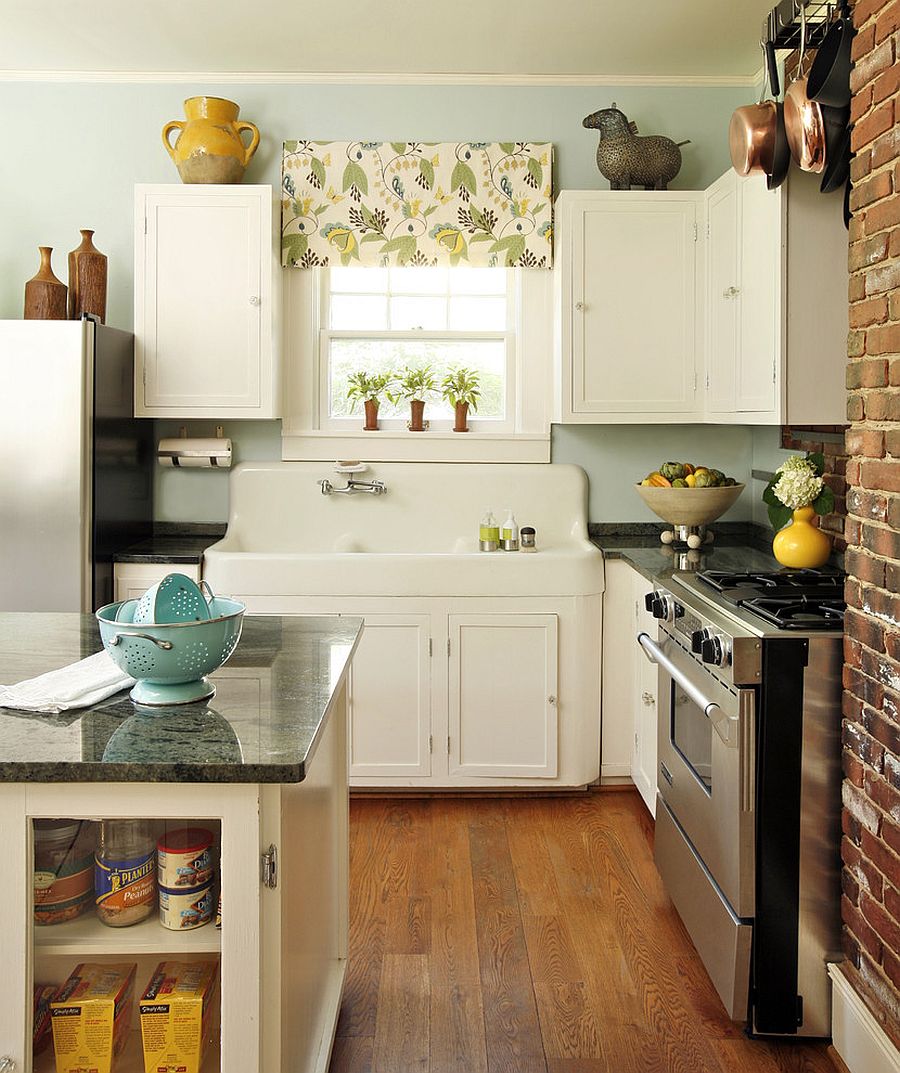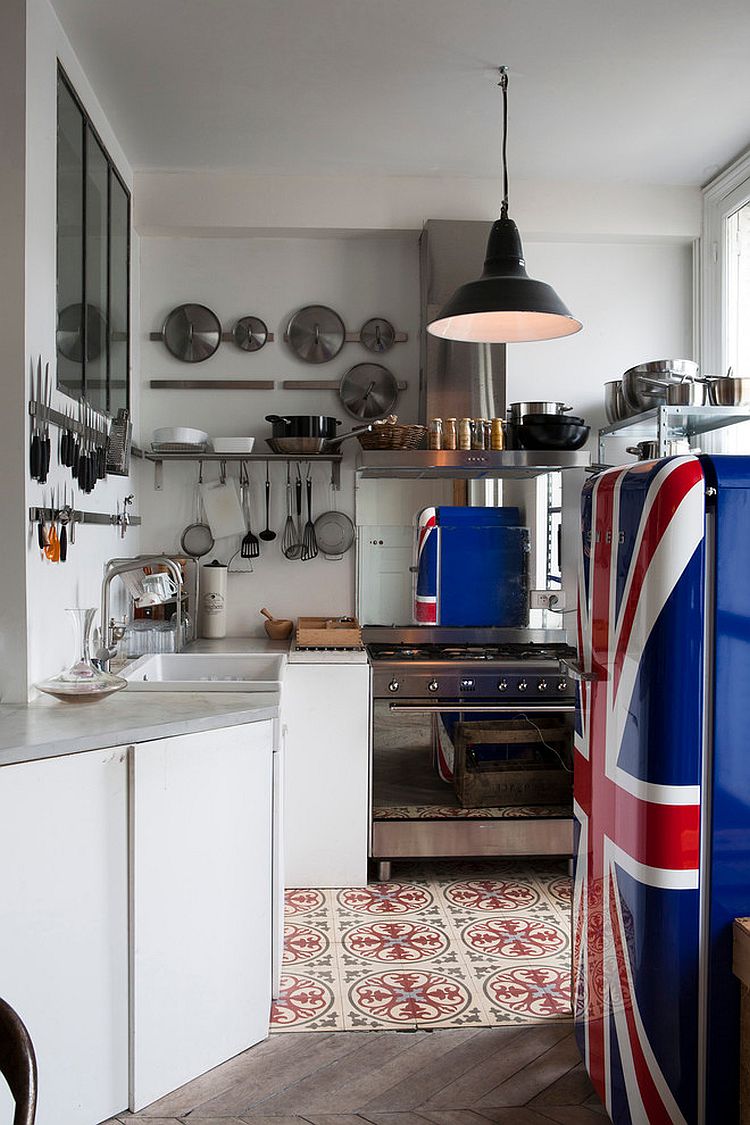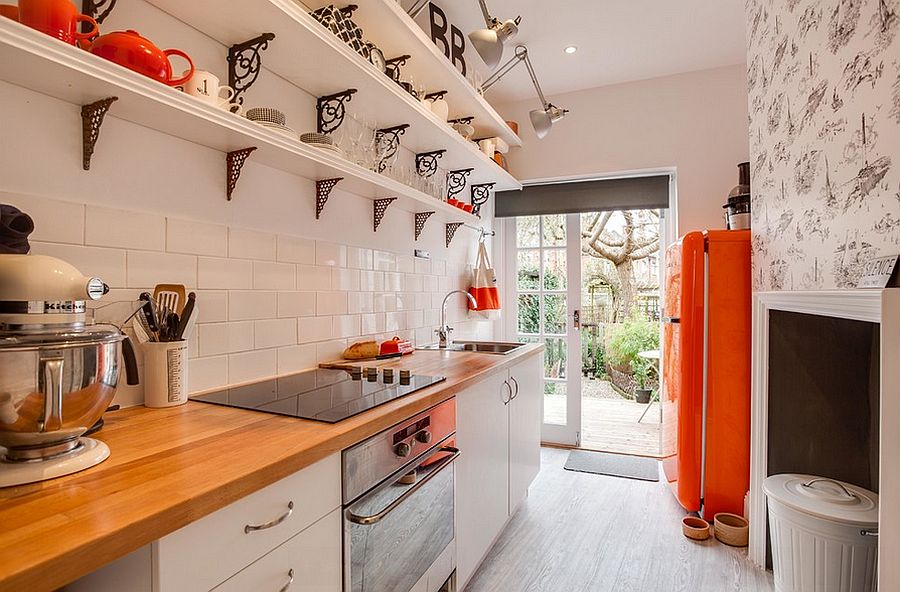 4. Smart Organizational Ideas
Floating shelves, dependable cabinets and convenient drawers make up a large part of the kitchen and will play a pivotal role in shaping your eclectic culinary space. A smart approach is to keep one of the two elements, the style of the cabinets or their color constant, while playing with the second aspect. This will give the kitchen a curated appeal and a cozier look. The Kitchen island is another essential part of the jigsaw, and since most homeowners seem to want one, eclectic style allows you to pick any design that you fancy. The finish of the island along with the material used should complement the cabinets and shelves in the kitchen to complete the perfect look.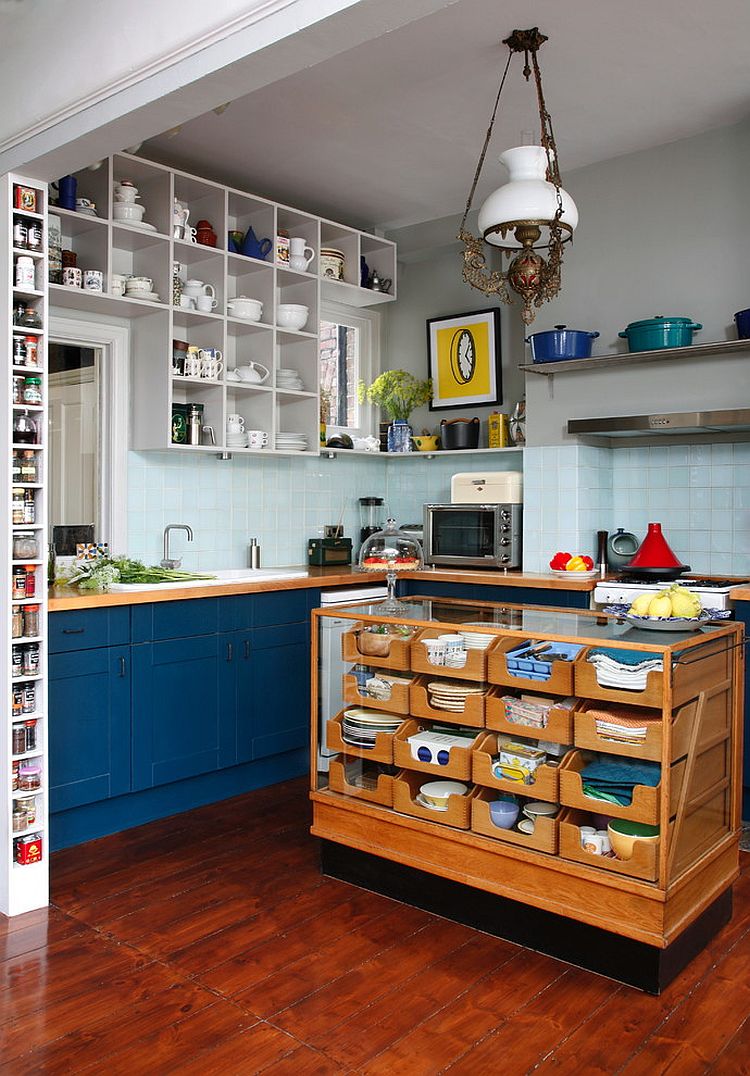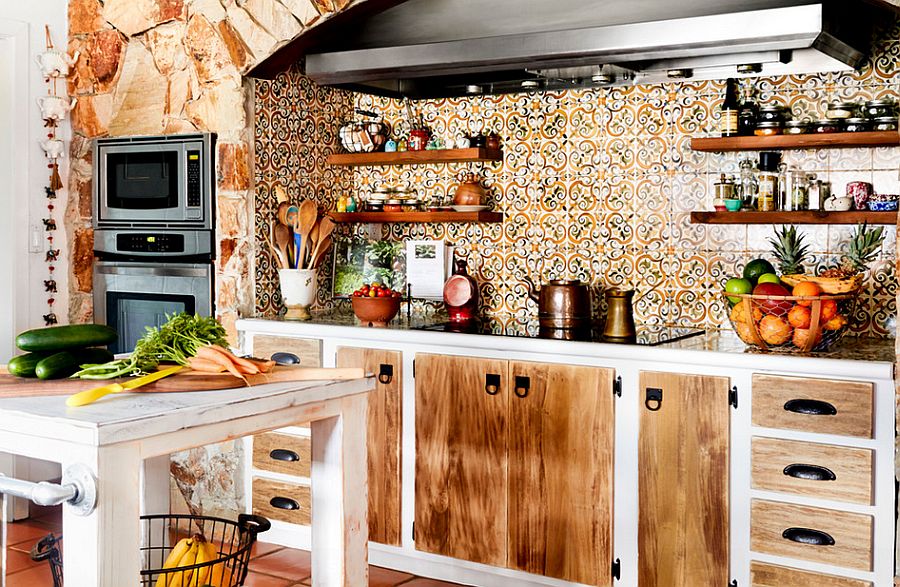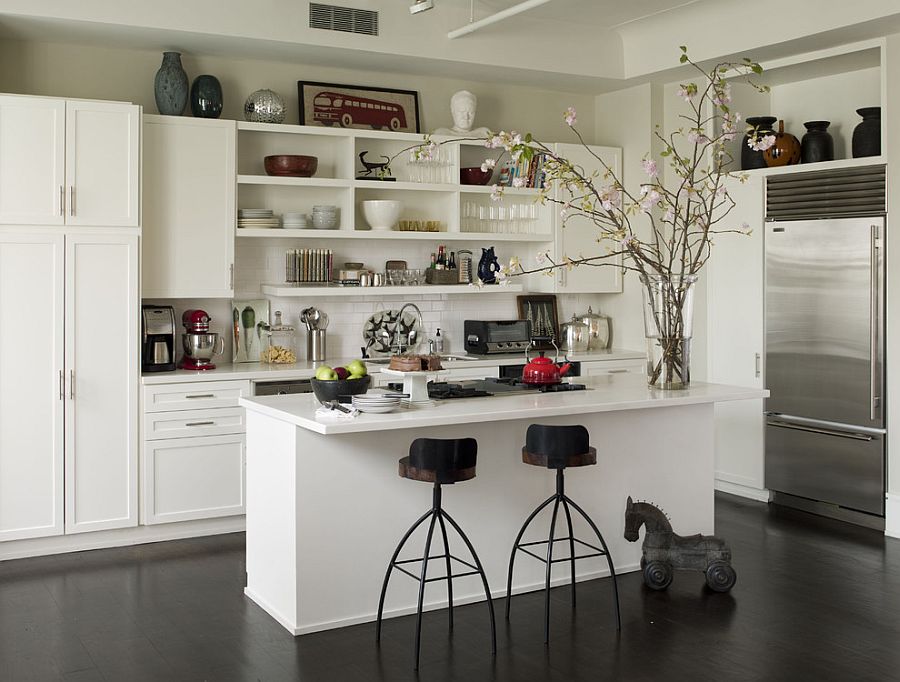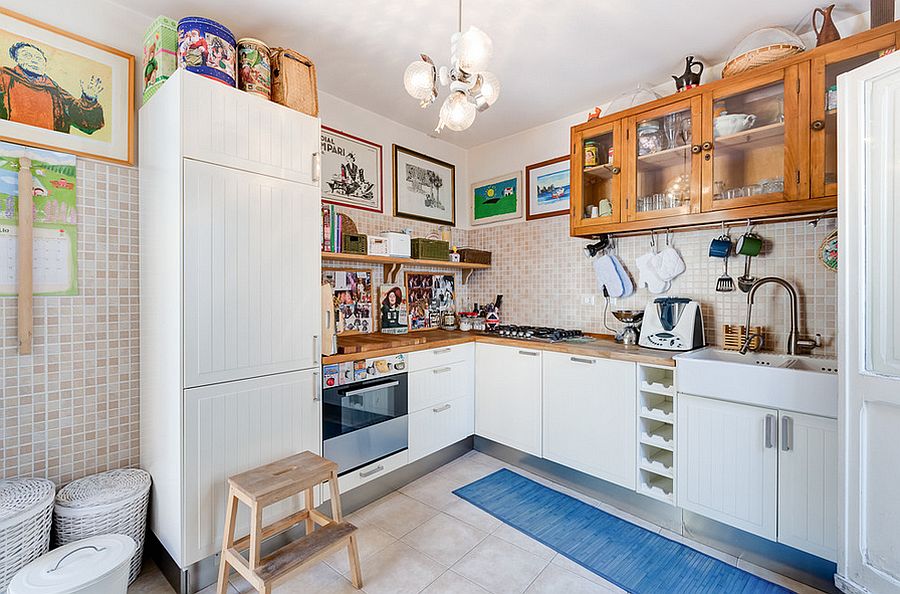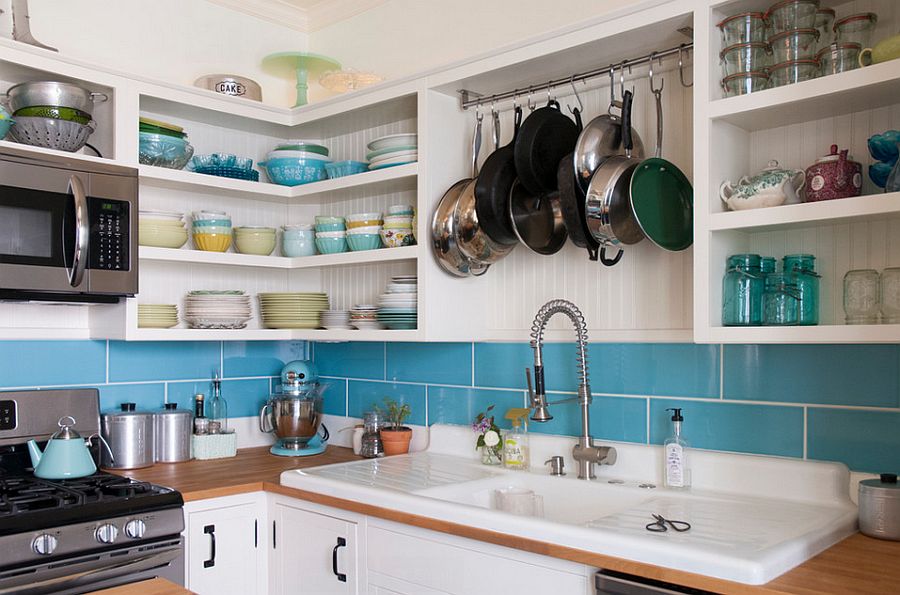 5. Personalize your Favorite Style
So what exactly is eclectic style? It simply is the lack of a defined conventional style, but that does not mean you should not pick one particular theme or look that you love to dominate the setting. In fact, pick a clear style, as the protagonist of the room makes your décor, kitchenware, color and shelving choices a lot easier. Whether you like the industrial chic style with a minimal twist or a cozy farmhouse style with modern aesthetics, by choosing a more specific decorating direction, the task of shaping the eclectic kitchen becomes far less confusing and overwhelming. You can always add a quirky twist or four to this central theme to personalize the kitchen.