As joyful as they are, the holidays can be stressful. Between sending cards to everyone you know, finding the perfect gifts for loved ones, and juggling festivities with a busy work schedule, it can be tricky to stay calm and centered during the weeks of December. But we design lovers have a big advantage when it comes to thriving during the holidays: we love design! And the holidays are a FABULOUS time for amazing design. Along with the importance of remembering what truly matters this holiday season, take the opportunity to harness the wonder of beautifully designed decor, gifts and parties. You'll be surprised by how it energizes you!
Celebrate the Beauty and Creativity of the Season
Tip #1 for surviving the holiday bustle: as you shop for gifts, take some time to look around you. From fabulous retail displays to light-filled trees, the beauty of the season can be a source of inspiration during this busy time of the year. [Snow Starlit Trees from Restoration Hardware]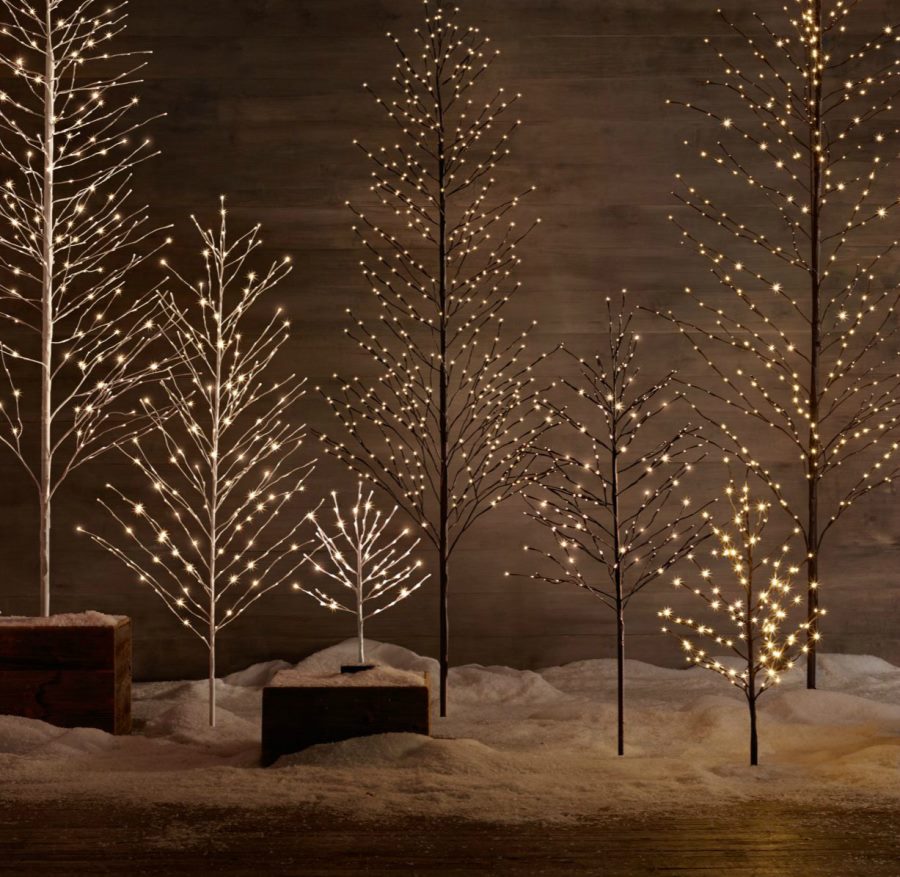 Engage in a creative project. Channel your love for design into a special endeavor that will help you celebrate the season in style. We're loving this eye ornament DIY from A Beautiful Mess, which not only celebrates a top design trend (eye motifs are everywhere, folks), but also cleverly makes the most of simple supplies such as ball ornaments, glitter and acrylic paint: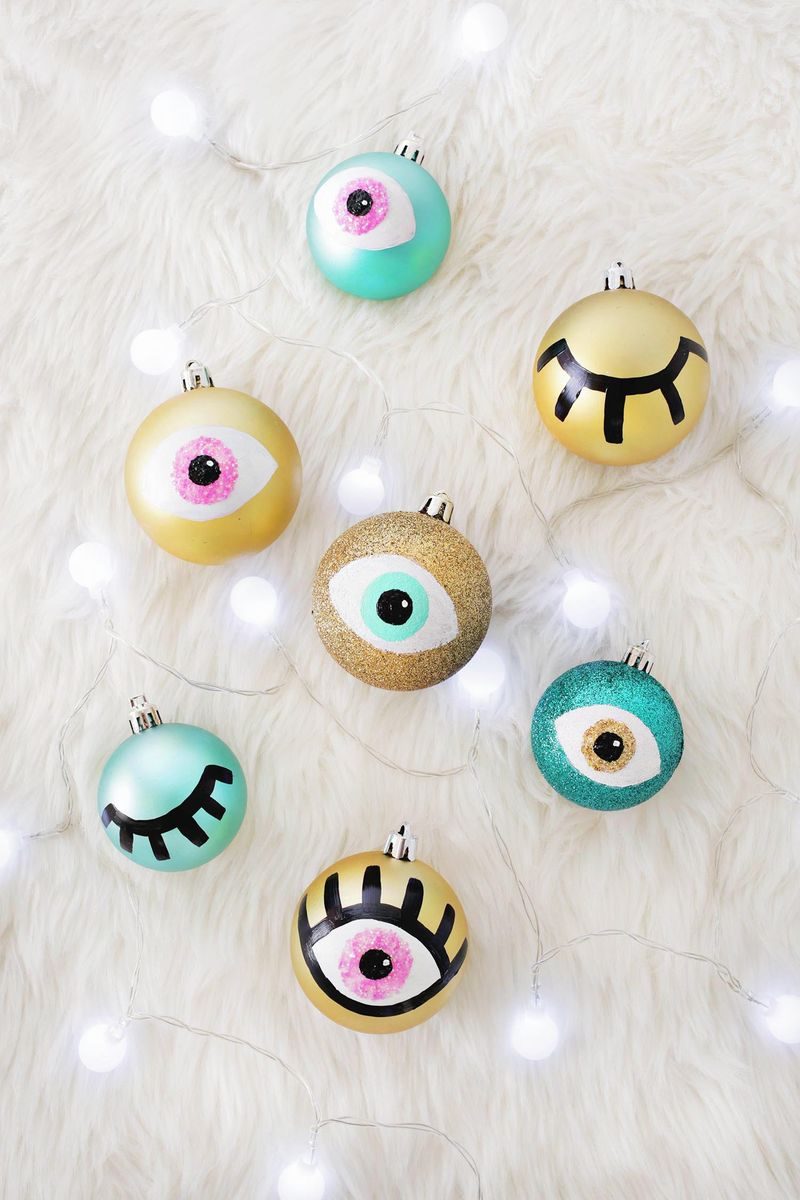 Craft a special holiday decoration for your home. Create many new items if the spirit of fabulous design moves you, but if nothing else, use your eye for decor to create a holiday statement, such as a centerpiece. Did you catch our recent Decoist post featuring three ways to use red berries in a centerpiece? These budget-friendly arrangements will maximize your holiday dollar.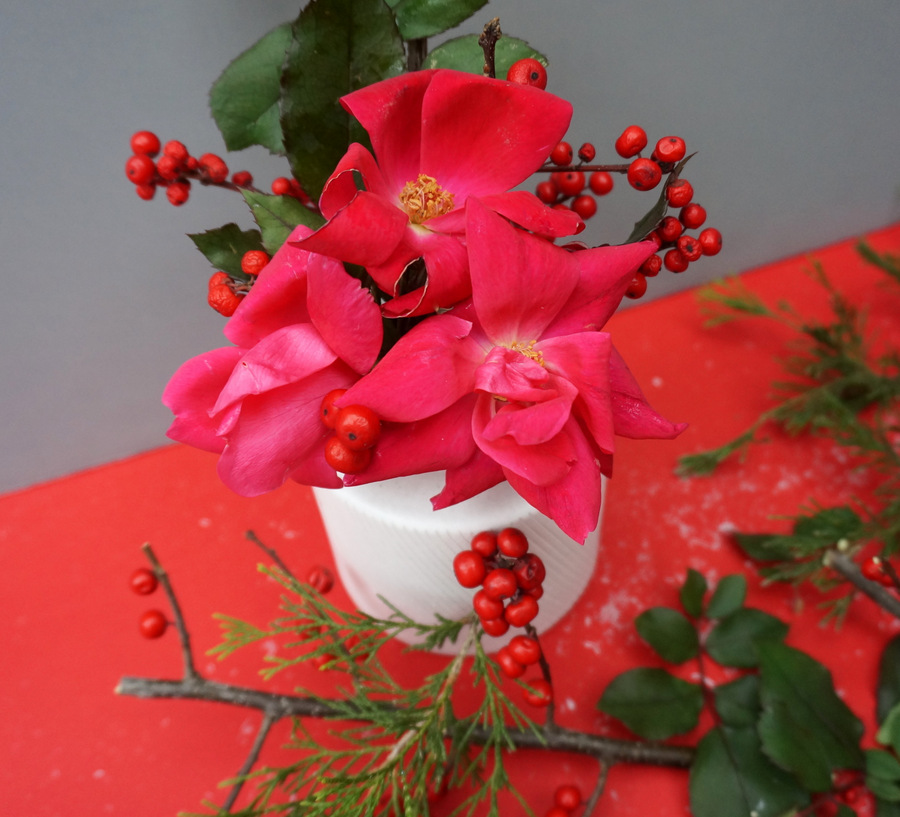 If you're entertaining this season, design a holiday table that you can use time and time again. Don't feel pressure to create a tablescape that is formal or understated. Honor your true style and interests. Love retro design? Craft a DIY Christmas centerpiece with tropical flair. Remember this seasonal Decoist DIY from last year?!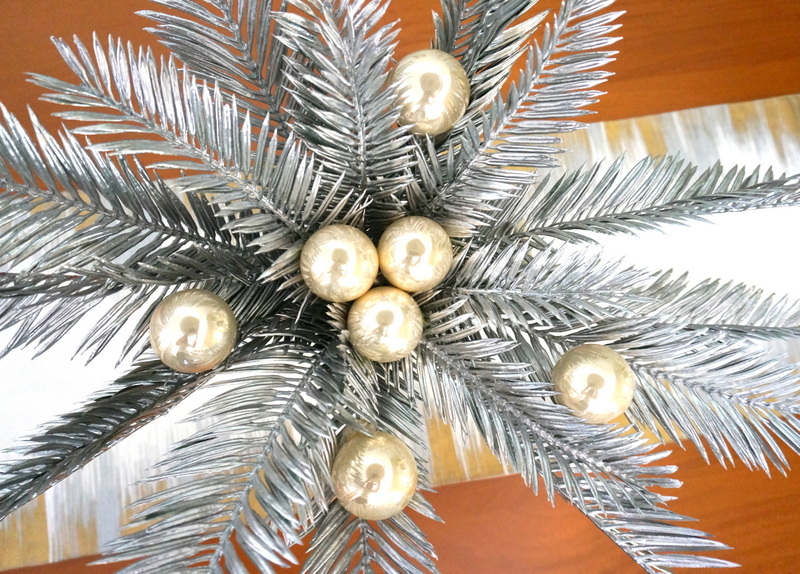 Make Time for Yourself (Seriously!)
It can be hard to find time for yourself during the holidays. Are you an introvert? Or perhaps you're an extrovert who has a very active social calendar this season. Either way, having some time to yourself can energize you so you thrive throughout the month (rather than just survive). Use your eye for design to create a comfy sleeping space. Below we see images from Sugar & Cloth (left) and Design Love Fest (right). We can all learn a little something from our pets. Who's up for a cat nap or 10 this December?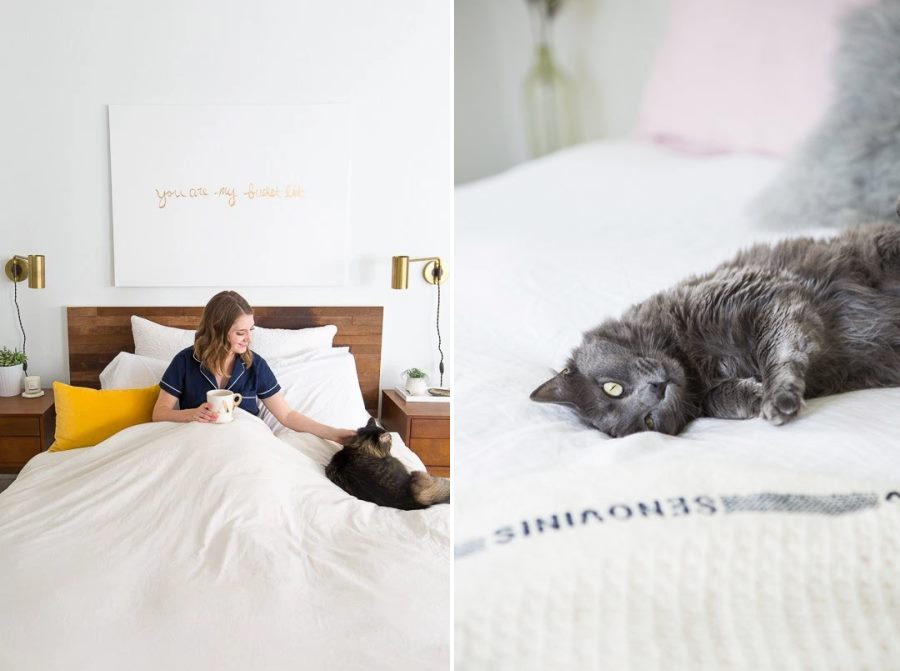 Cultivate the feel of a cozy retreat at home. Have plenty of comfy pillows and throws on hand. We're pretty smitten with this Faux Fur Sheepskin Throw from West Elm: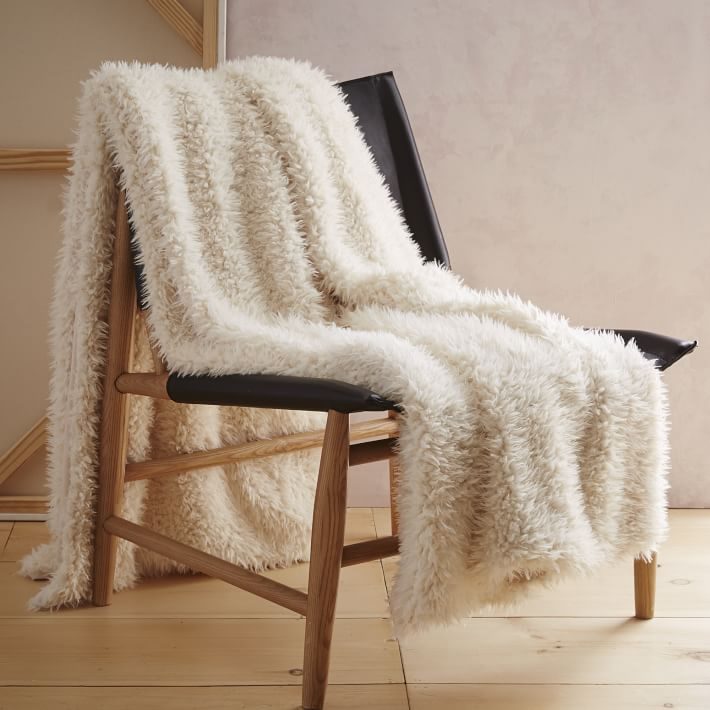 Design lovers have zoned in on the beautifully packaged offerings of Herbivore. And who wouldn't love a jar of Herbivore Calm Bath Salts from CB2? While every bath or shower might not be spa time, create a bedtime routine that soothes the senses. Quality bath products are a great place to start!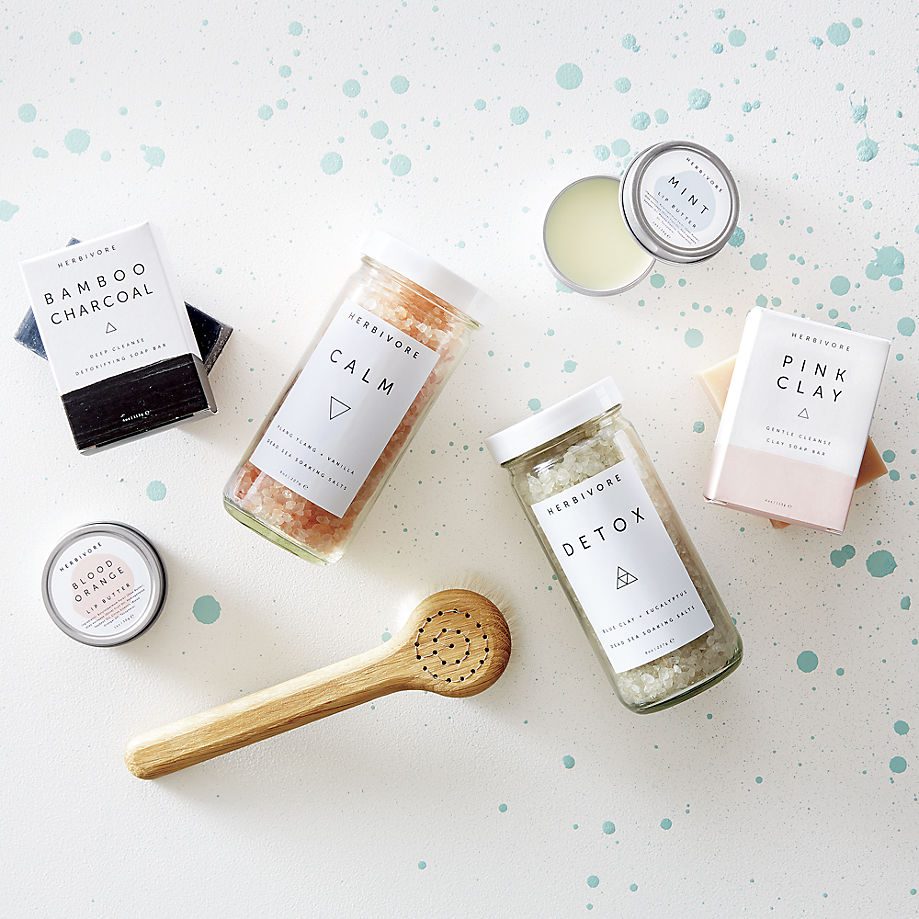 Be an Organized Gifter
Let's talk about the gifts! If you love design, chances are you're really getting into this whole gifting thing. But design lovers often find that their holiday aspirations are limited by time and a tight budget. Who isn't on some sort of budget at this expensive time of the year?! Get to know the brands that offer gifts to fit your needs (budget included). Luckily there are gorgeous gifts consistently available through top retailers such as CB2. Below we see the brand's marble salt cellar: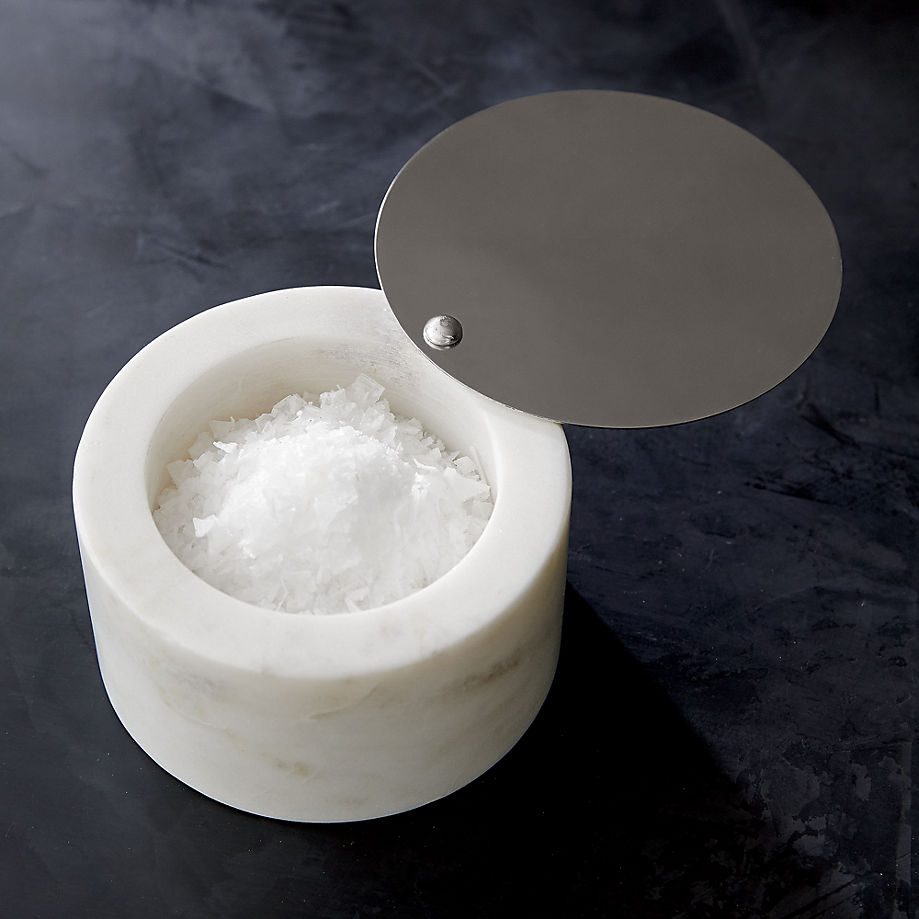 Take advantage of free online shipping, holiday sales and other special offers as you collect gifts for friends and loved ones. You can still be unique while honoring your budget. In the next image, we see Malachite Salt & Pepper Shakers from Jonathan Adler. At $58, this set is a great buy for a fellow design lover, and it arrives boxed for easy gifting: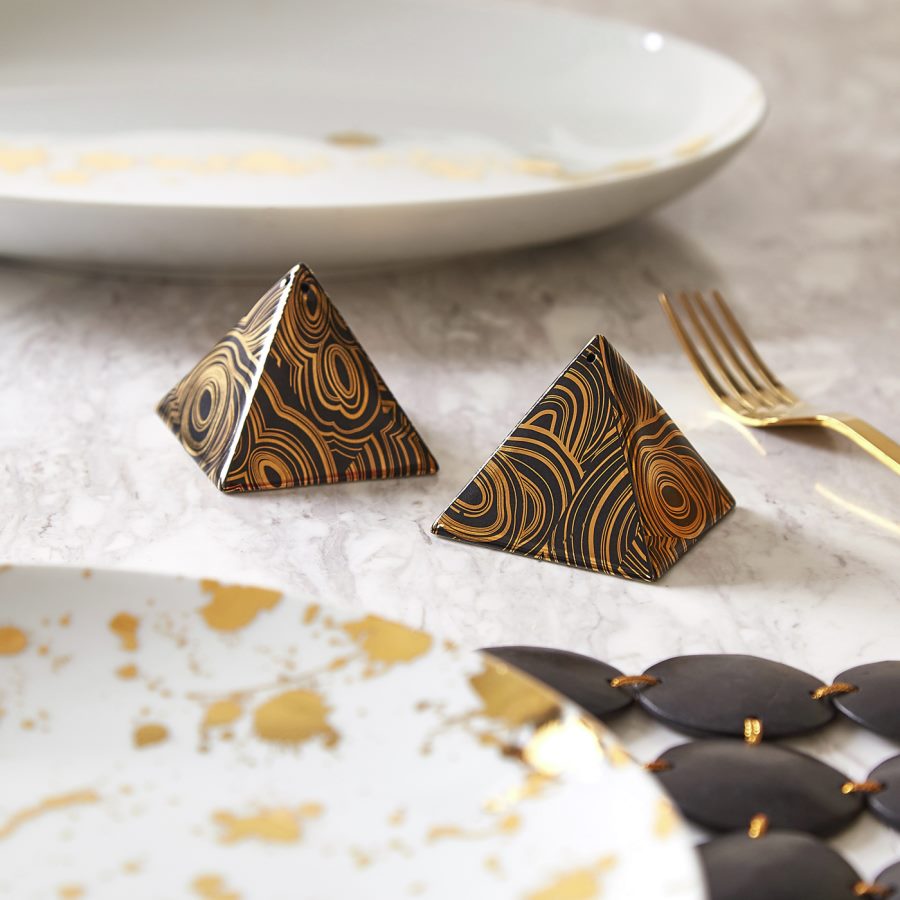 Last but not least, channel your love of design into creative gift wrapping. And use this interest to stay organized throughout the season! If you regularly read design blogs, you will be delighted by the number of gift wrap ideas circulating at this time of the year, from printable wallpaper to clever gift wrap decorating strategies. Below we see free printable wrapping paper from Cotton & Flax for Design Love Fest (left), as well as a DIY gift wrap idea using colorful craft paper and supplies such as pastels and acrylic paint (right, from Paper & Stitch):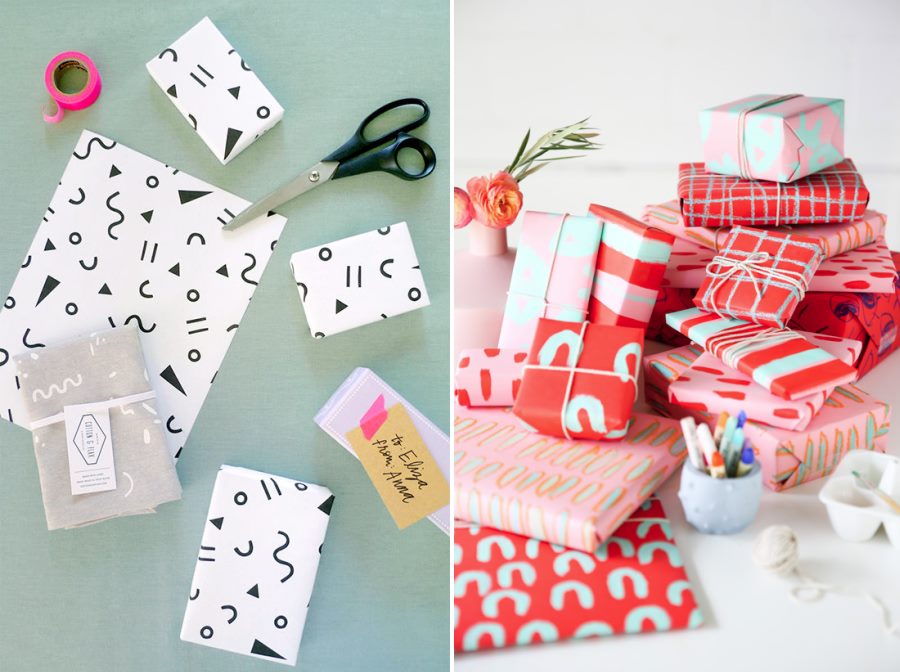 Now it's your turn, and we'd love to hear from you! How do you use your love of design to thrive during the holidays? Share your thoughts by leaving a comment below…