Each year changing trends and ideas shape and reshape our homes with new ones gradually replacing the old. Some trends tend to be fleeting, while others end up defining an era in the world of interior design. The 80's were undoubtedly the heyday for pattern in homes across the world. Loud colors, flowery designs and all types of geometric patterns were trendy in the decade. Then came the more polished and understated 90's, that veered more towards whites, browns and a whole lot of beige all around. But the pattern craze seems to be on its way back in the last few years with bathrooms becoming the focal point of it all.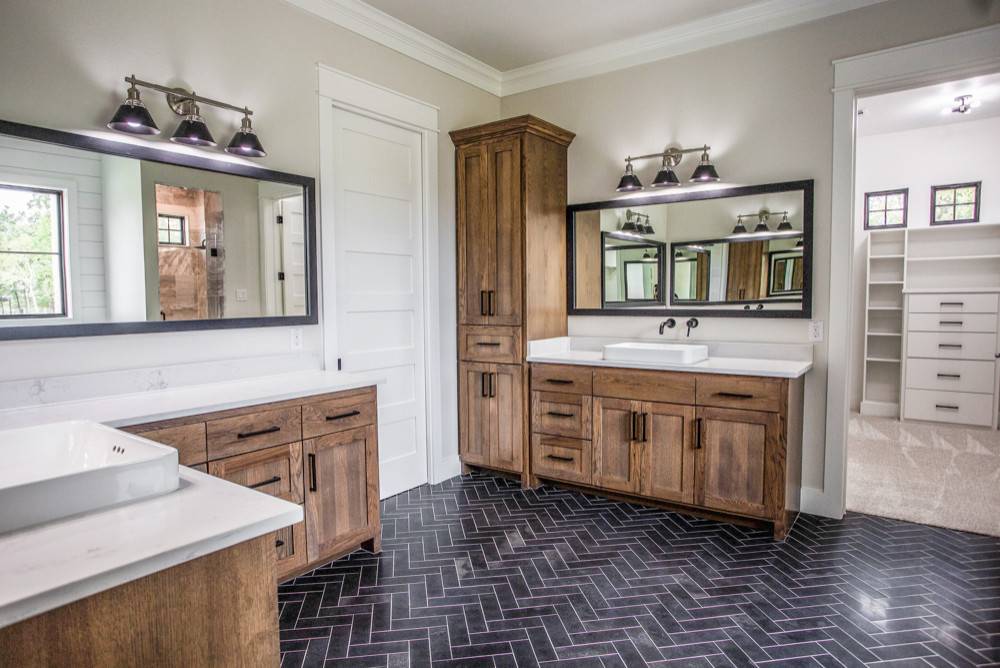 Patterns trending in modern bathrooms this year offer a healthy dose of the quirky and the conventional. Some feel timeless while others definitely move towards a more contemporary vibe. From fabulous herringbone to classic arches and whole lot more, pick a pattern that you feel fits your bathroom best and get started –
Herringbone Pizazz
Chevron pattern might have been around forever, but this season, take the chevron touch a bit further in the bathroom with tiles in herringbone pattern. These smartly placed tiles in the backdrop make an instant visual impact and they often add pattern without actually altering the existing color scheme of the bathroom. From the tiled shower area to an accent wall in tiles with herringbone design, there are plenty of ways in which you can add this design to the bathroom.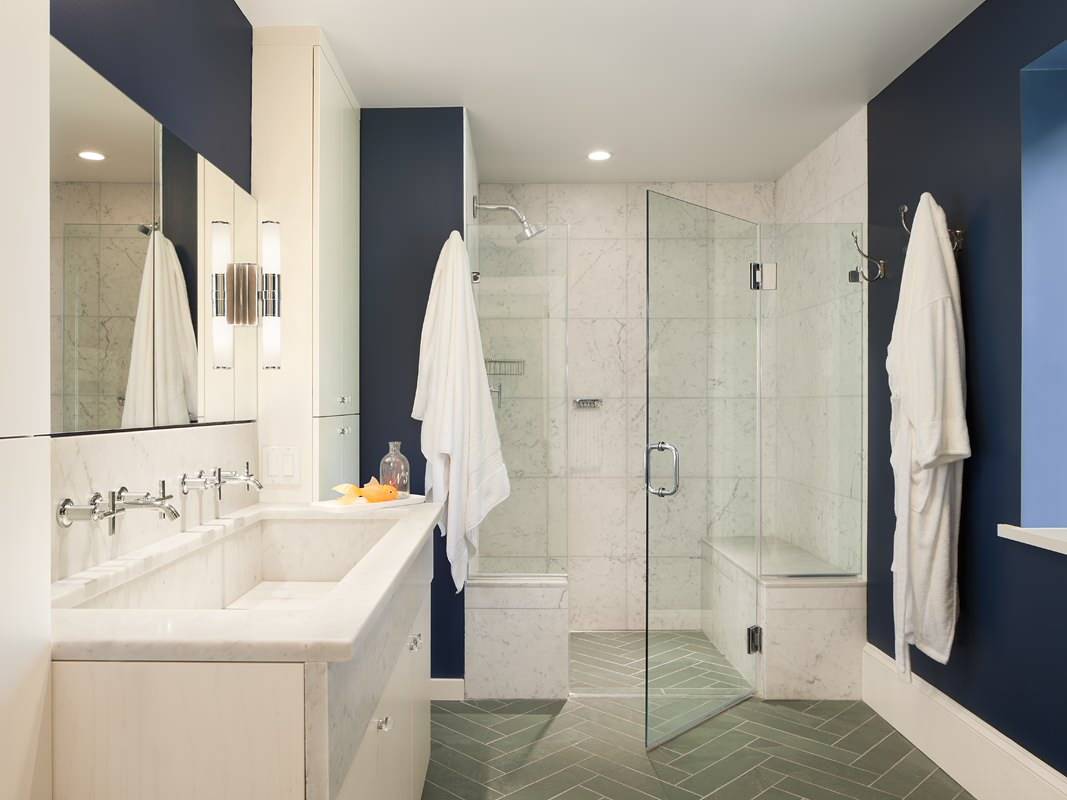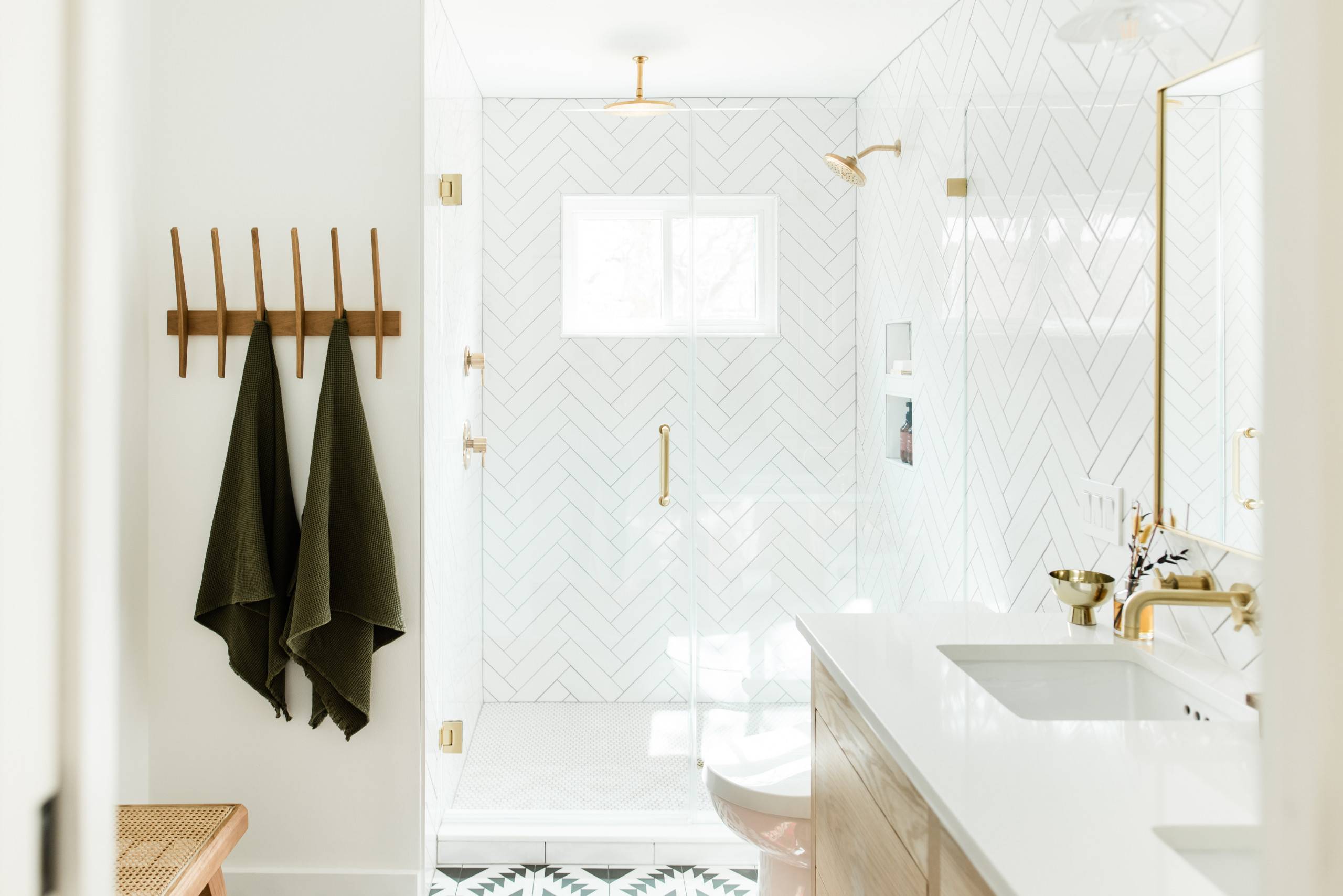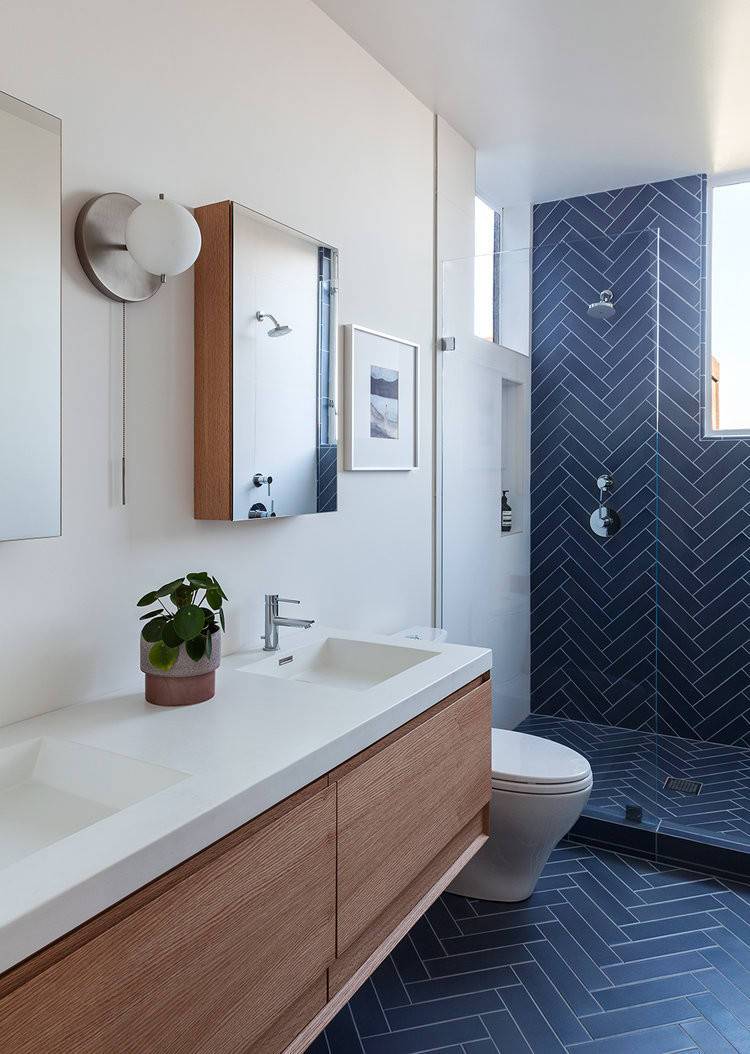 Timeless and Lovely Arches
If you want to add that something different to the bathroom but wish to move away from stereotypical contemporary lines, then arches offer a classic and innovative alternative. From traditional archways to arched windows and more, this is a pattern that works well in the traditional, Mediterranean, farmhouse and rustic bathrooms. Then there are those creative contemporary bathrooms that also manage to incorporate arches into their design. Take a look at inspirations below for more ideas –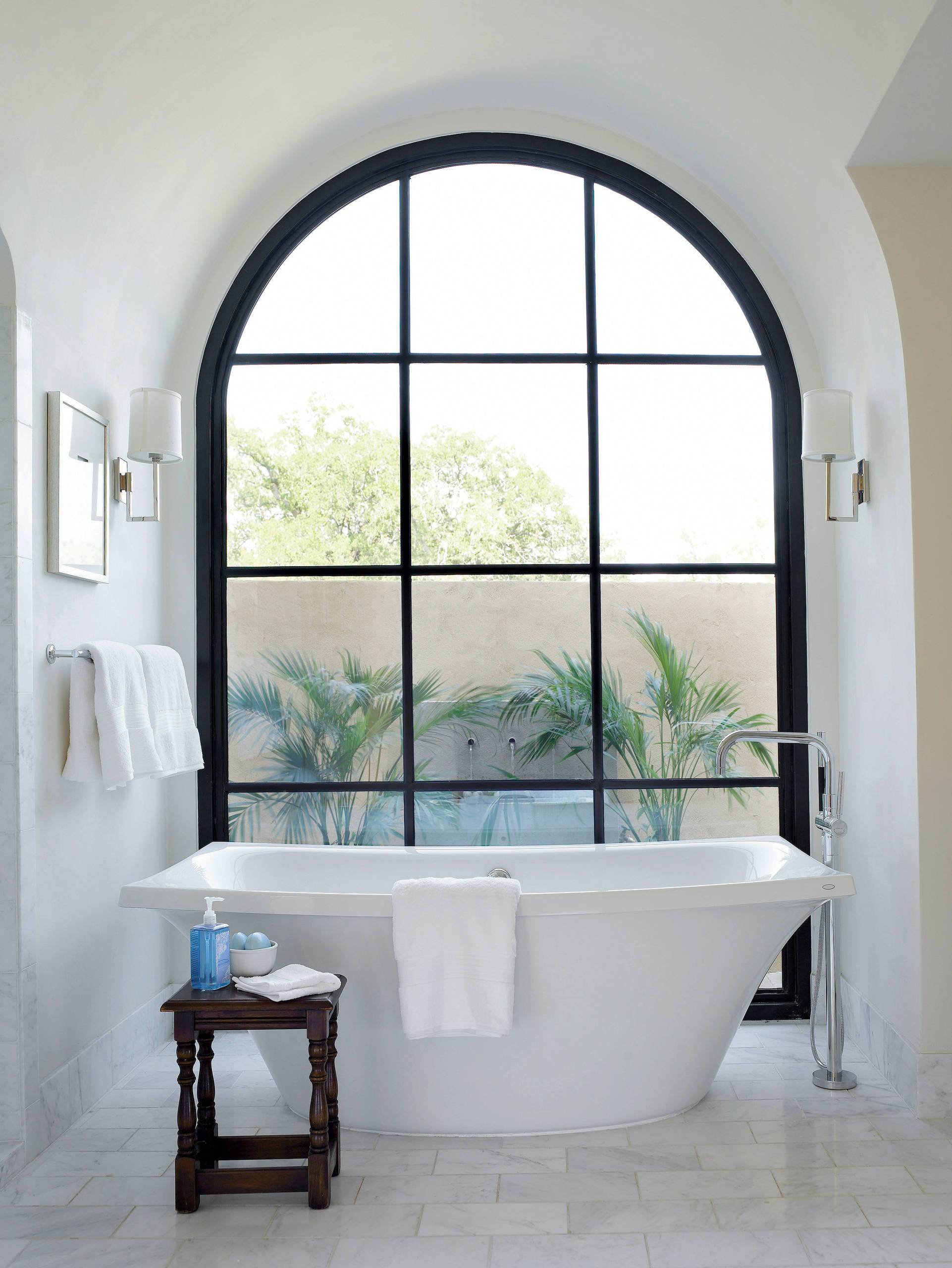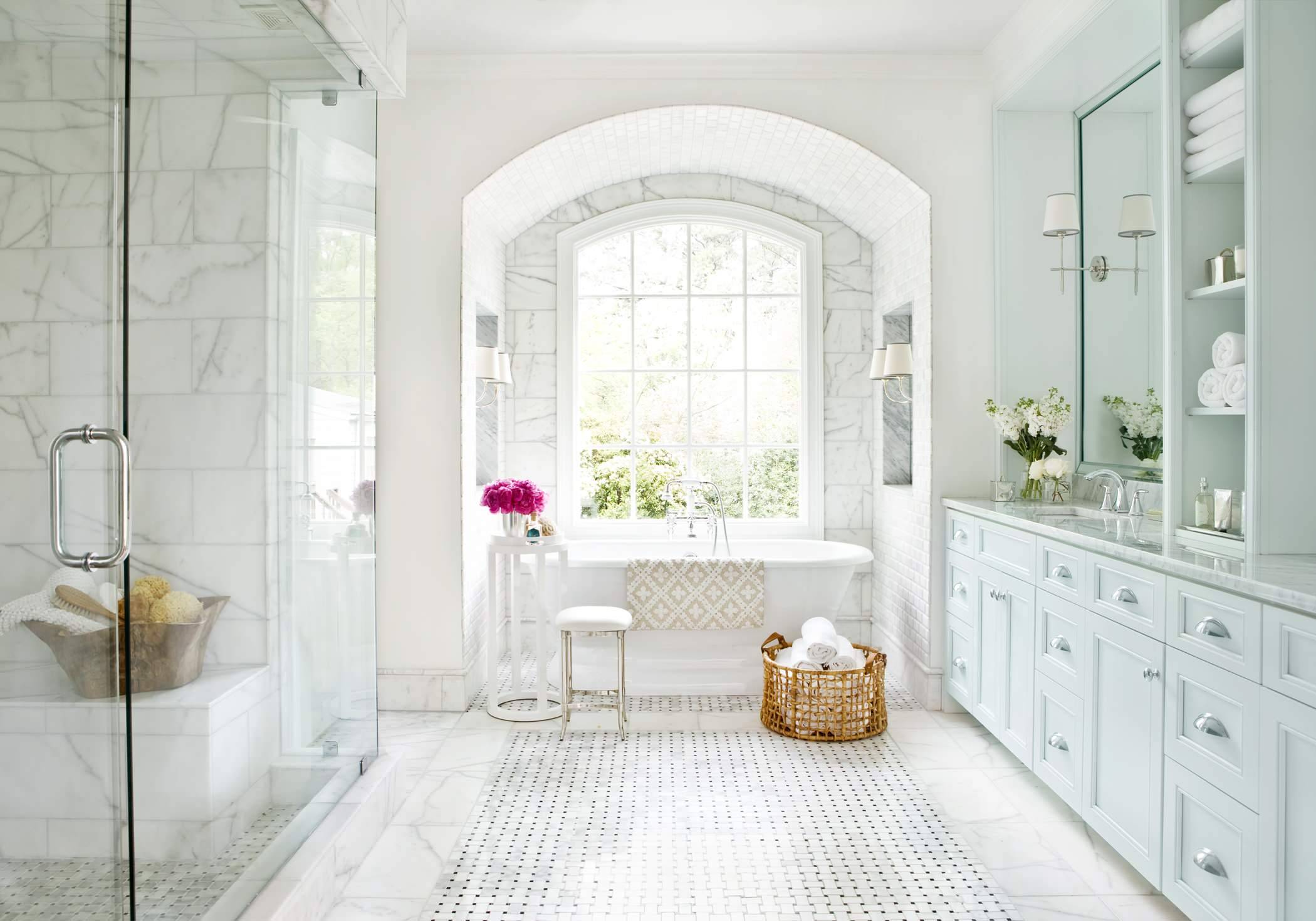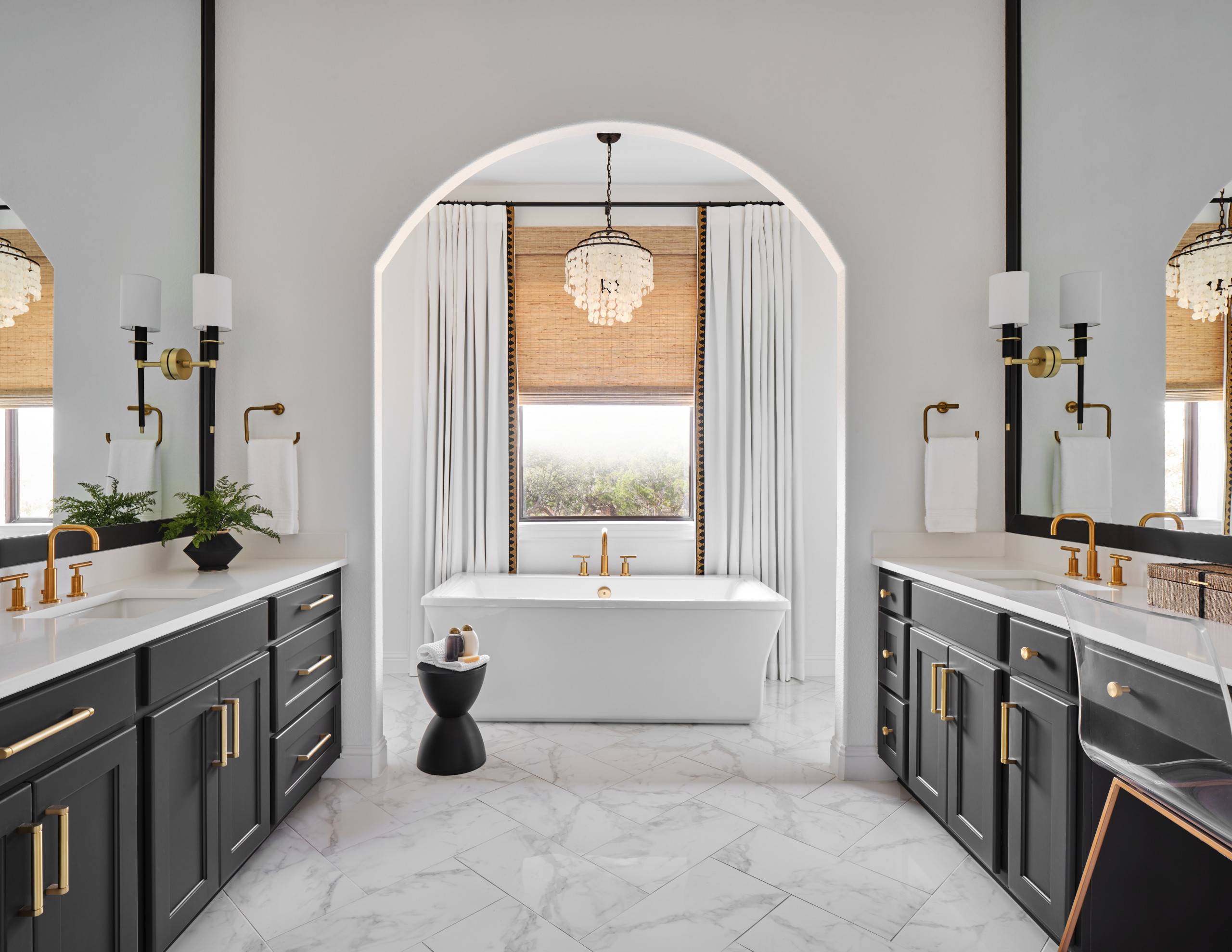 Contemporary Hexagon!
A pattern that has been popular since the advent of David Hicks wallpaper, the hexagon in the bathroom can become an instant focal point with ease. The pattern is far contemporary than herringbone and arches that we talked about earlier. You can use wallpaper, tile or even the frame of the mirror above the vanity to usher in this pattern. Hexagon tiles in the shower area also help delineate this space and give the monotonous modern bathroom a stylish new look.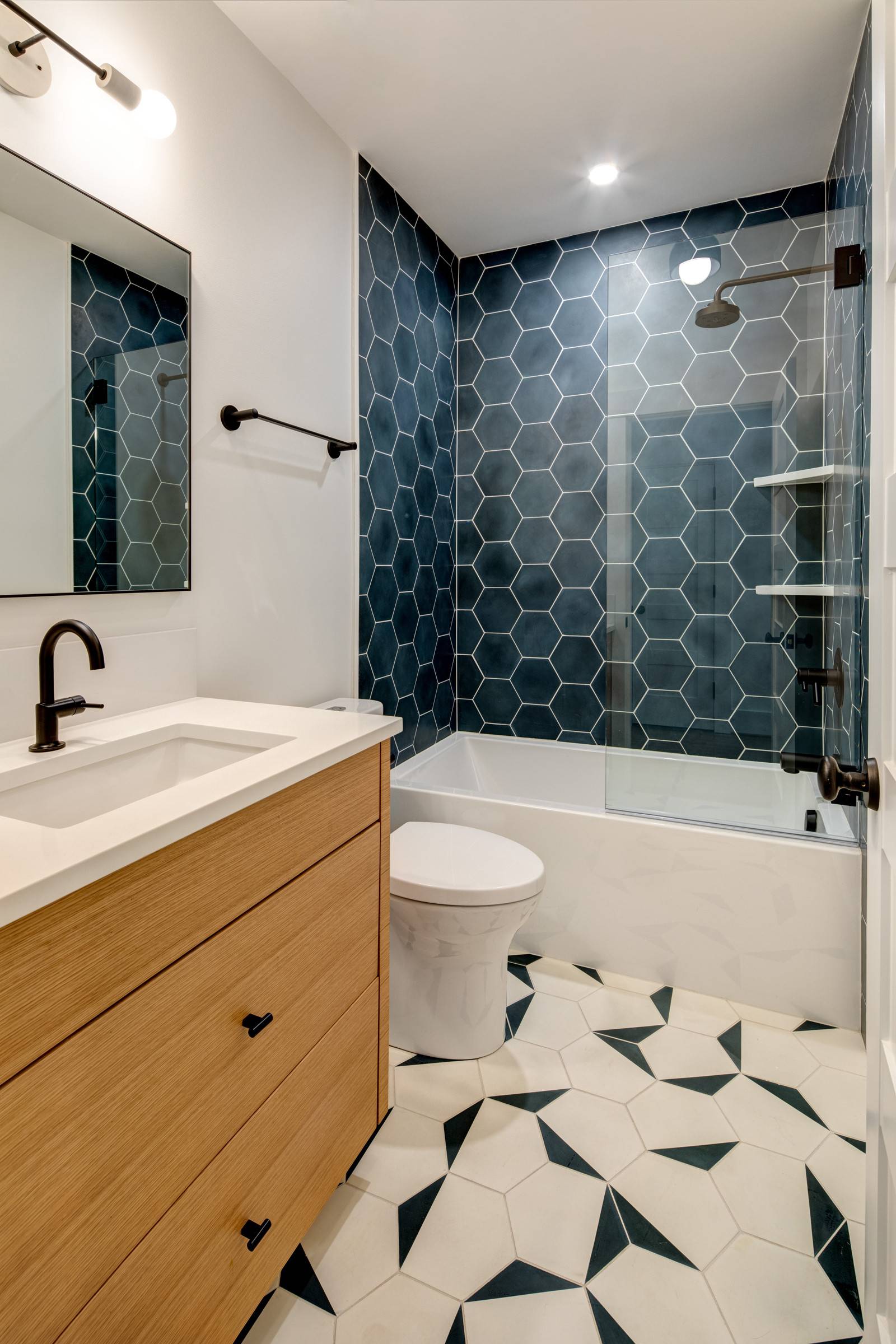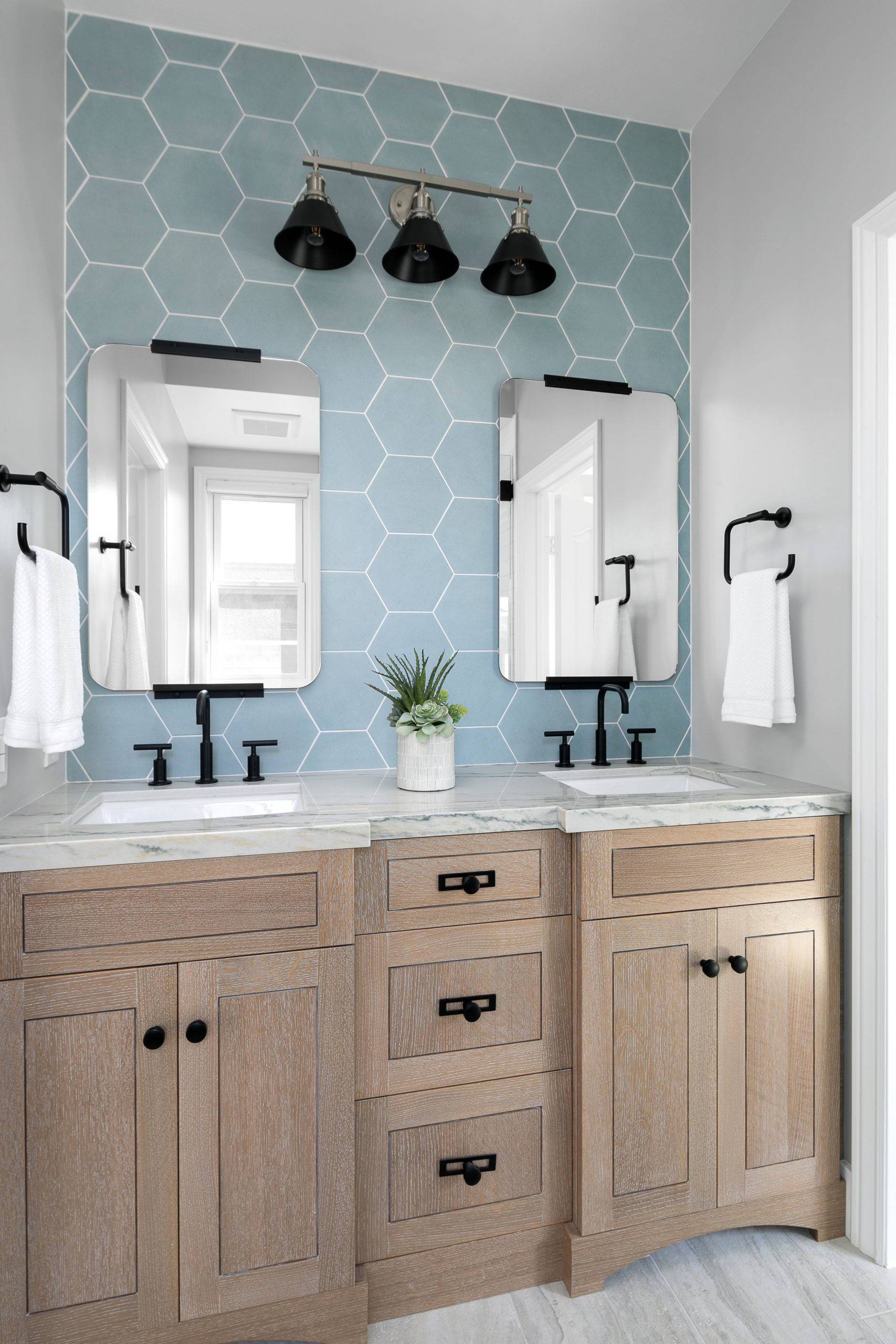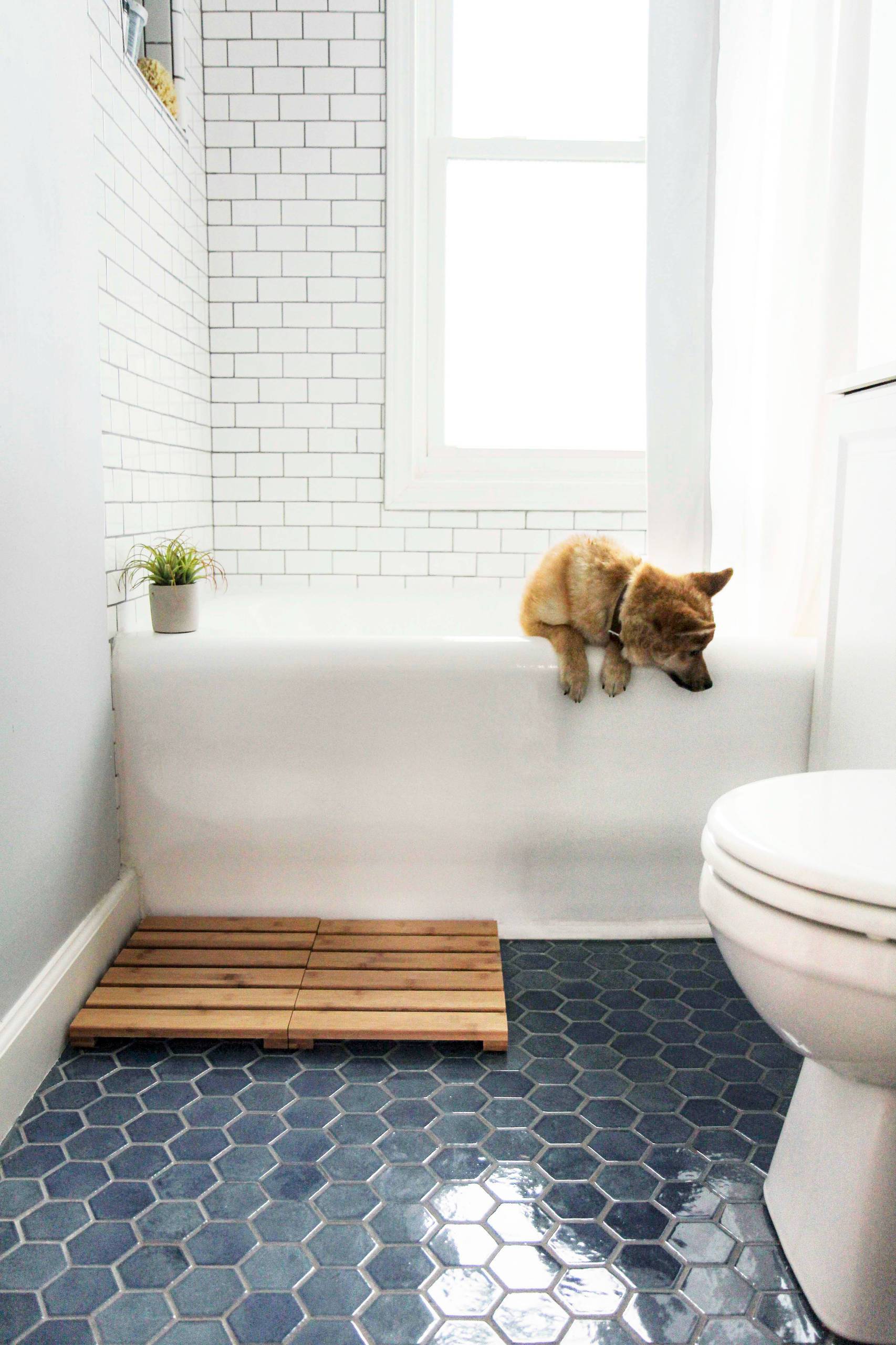 Snazzy Wallpaper with Color
Maybe a tile job in the bathroom is too much work for you. Maybe you are not looking to commit to the pattern for a longer period of time. Then the best option is undoubtedly wallpaper and it is the more eye-catching and bright options that are making the biggest impact this season. Multi-colored wallpapers can enliven the modern bathroom in neutral hues in no time at all. The abstract pattern also allows you to break away from conventions as you have an interior that is engaging and elegant at the same time.