It is not very often that you see a modern interior being largely influenced and even enhanced by classic design features. But this is what one precisely finds in the lovely little Cliq Coffee house in a busy neighborhood of Jakarta, Indonesia. The smart and space-savvy café redesigned by Studio Kota is spread across two different levels and each level of the interior embraces a series of arches to give the space an inimitable style of its own. The white, textured arches do much more than just add an exceptional design feature to the café. They create a sense of spaciousness by using visual continuity; a method that was frequently used in large homes and castles of old.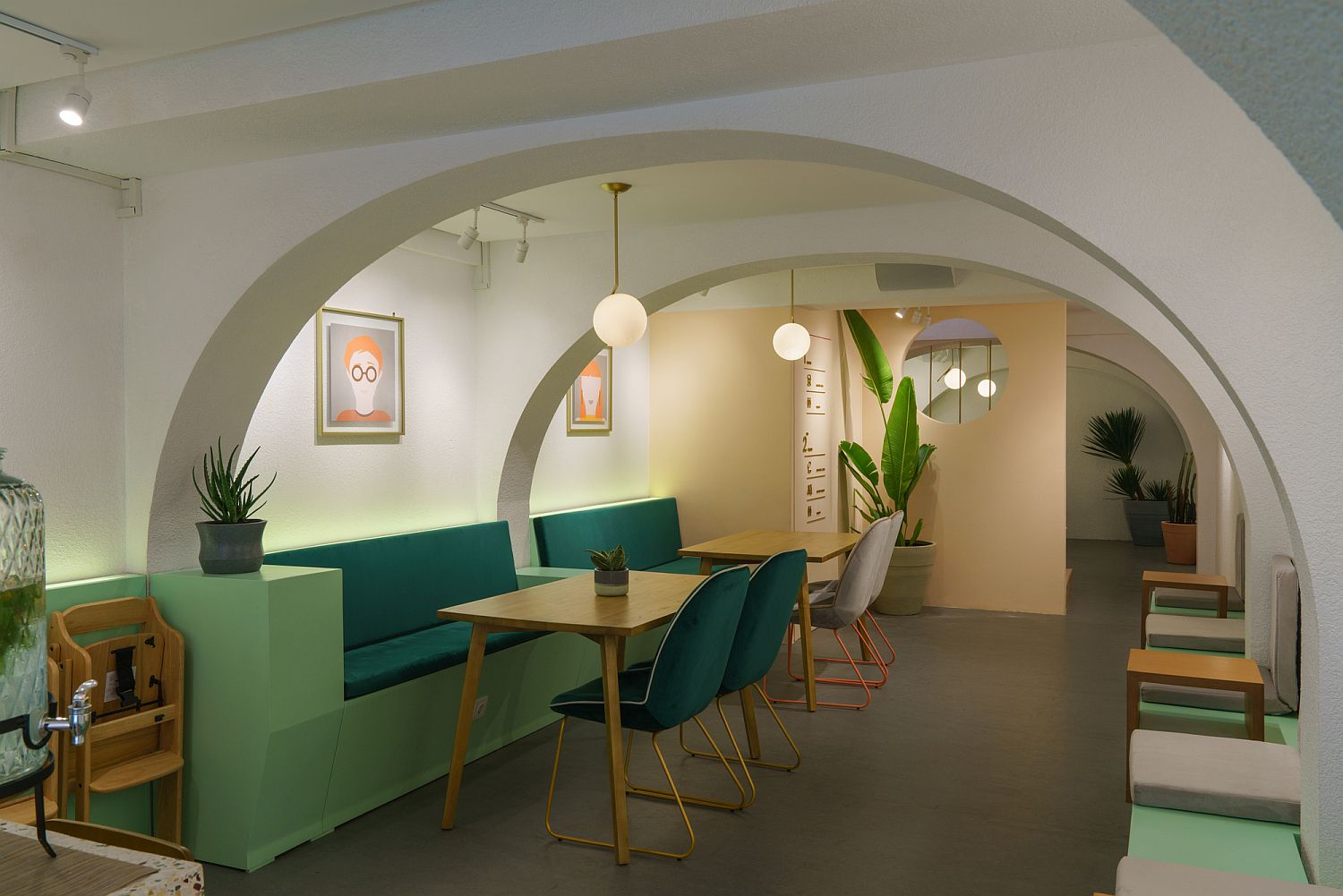 The café presents a picture of elegant contrasts on the inside with a largely white backdrop accommodating areas in pastel orange, blue and green along with plush velvet seating and metallic accents and lighting fixtures that add a warm allure. Despite the extensive use of arches, the café itself feels modern and cheerful and its two levels offer ample seating space for guests despite the limited square footage. Neon lighting and natural greenery add even more vibrant appeal to a place where the old and the new are bright together in an effortless manner.
RELATED: This Trendy Coffee House and Bookstore in Poznan was an Old Milk Bar!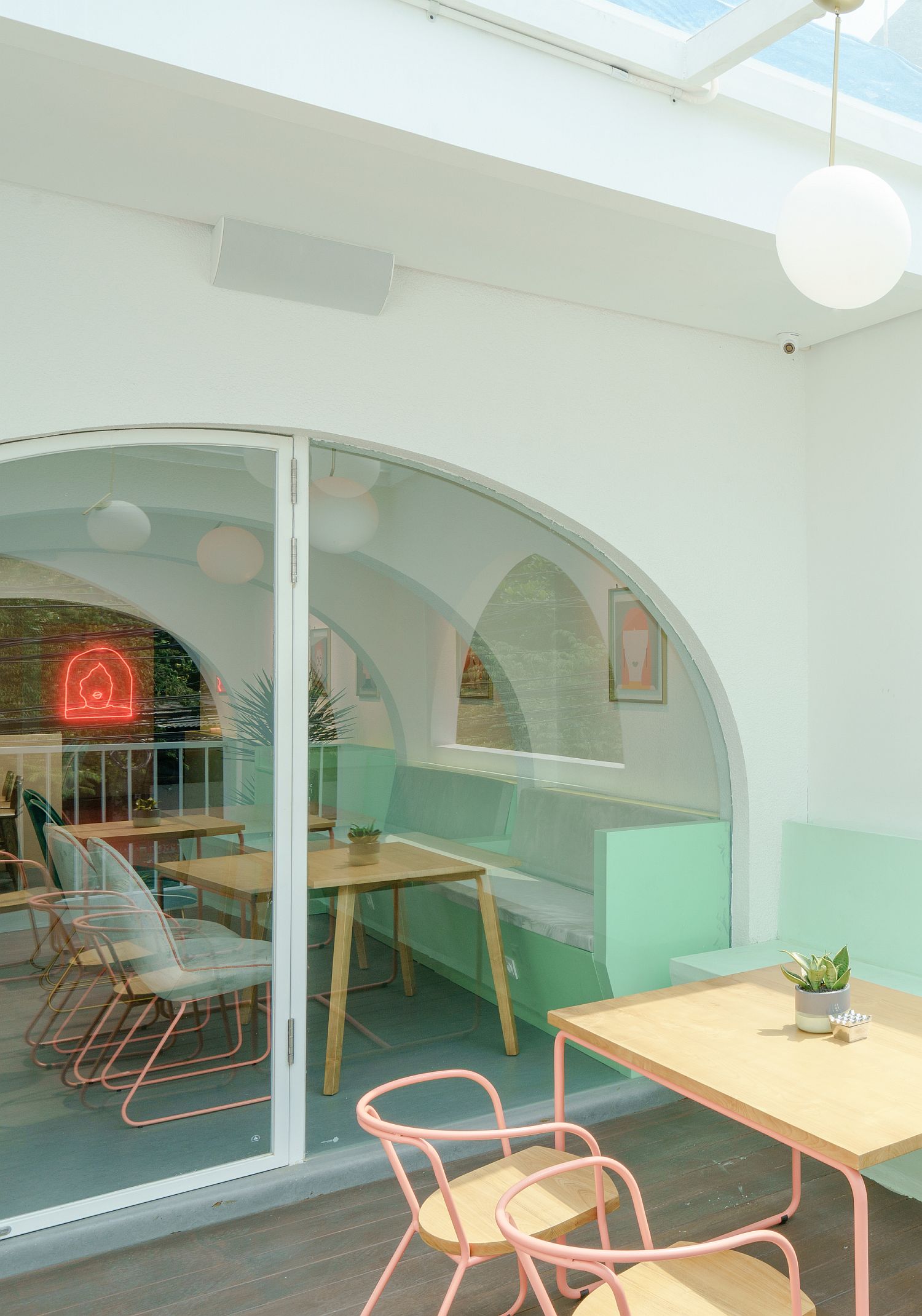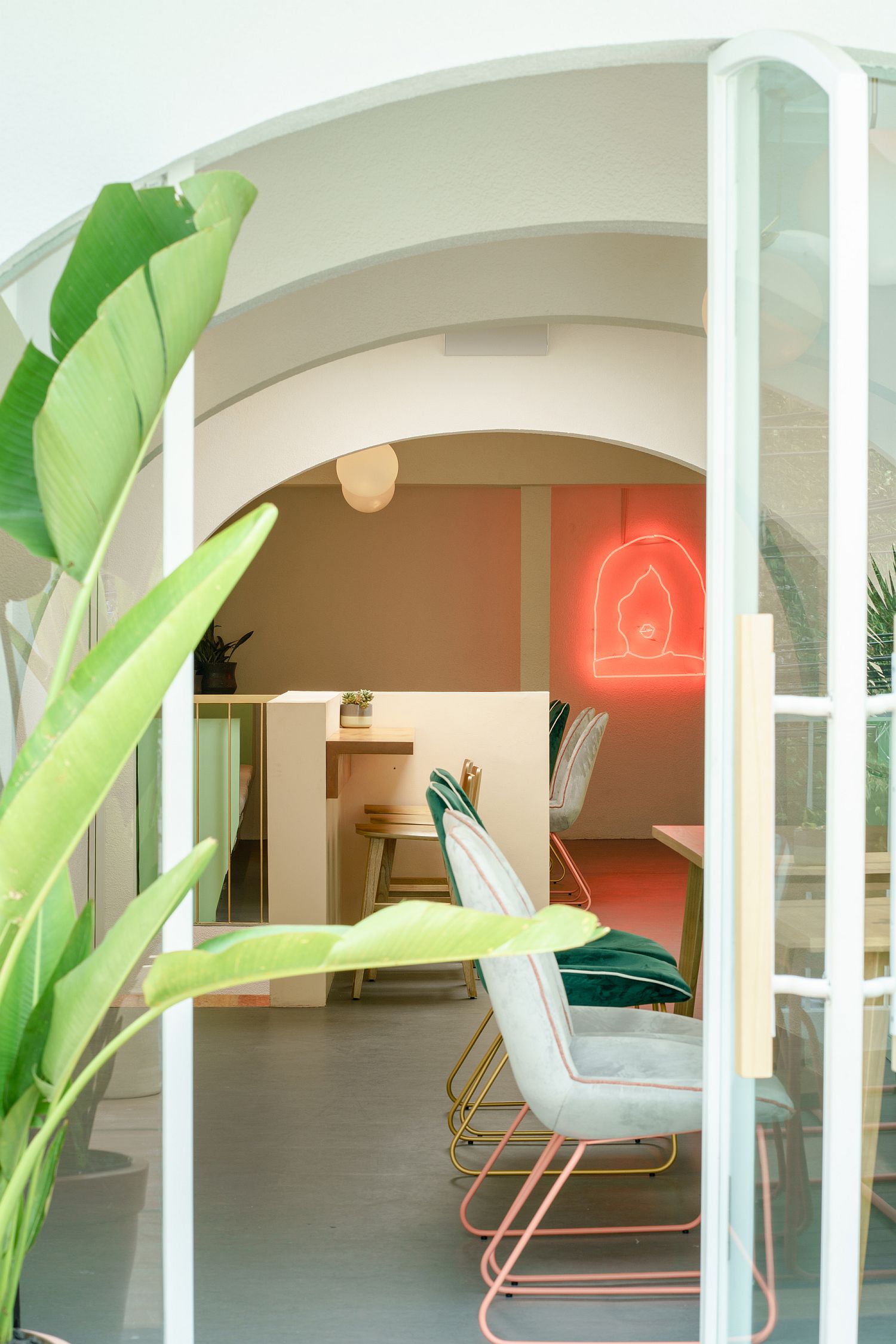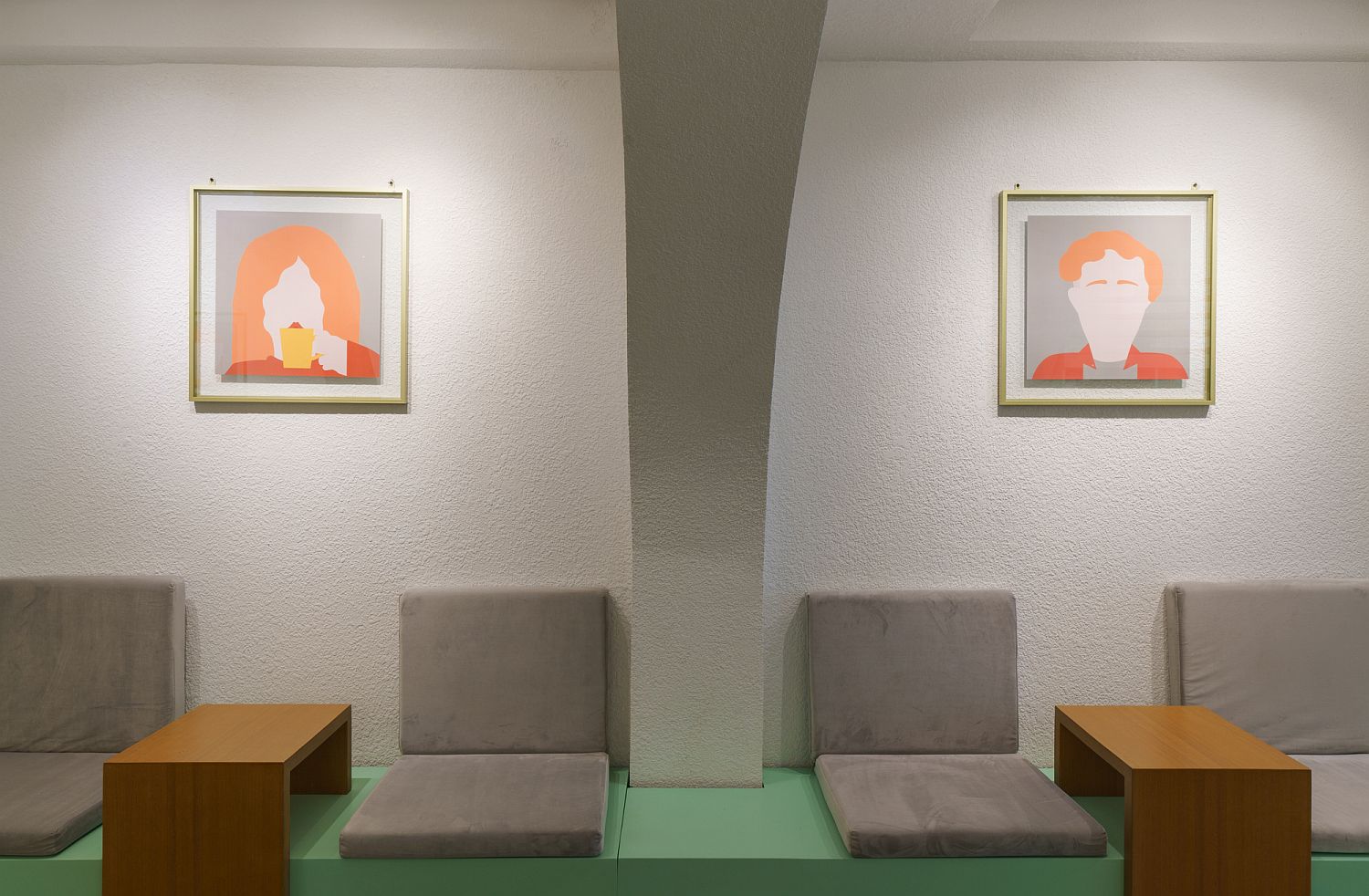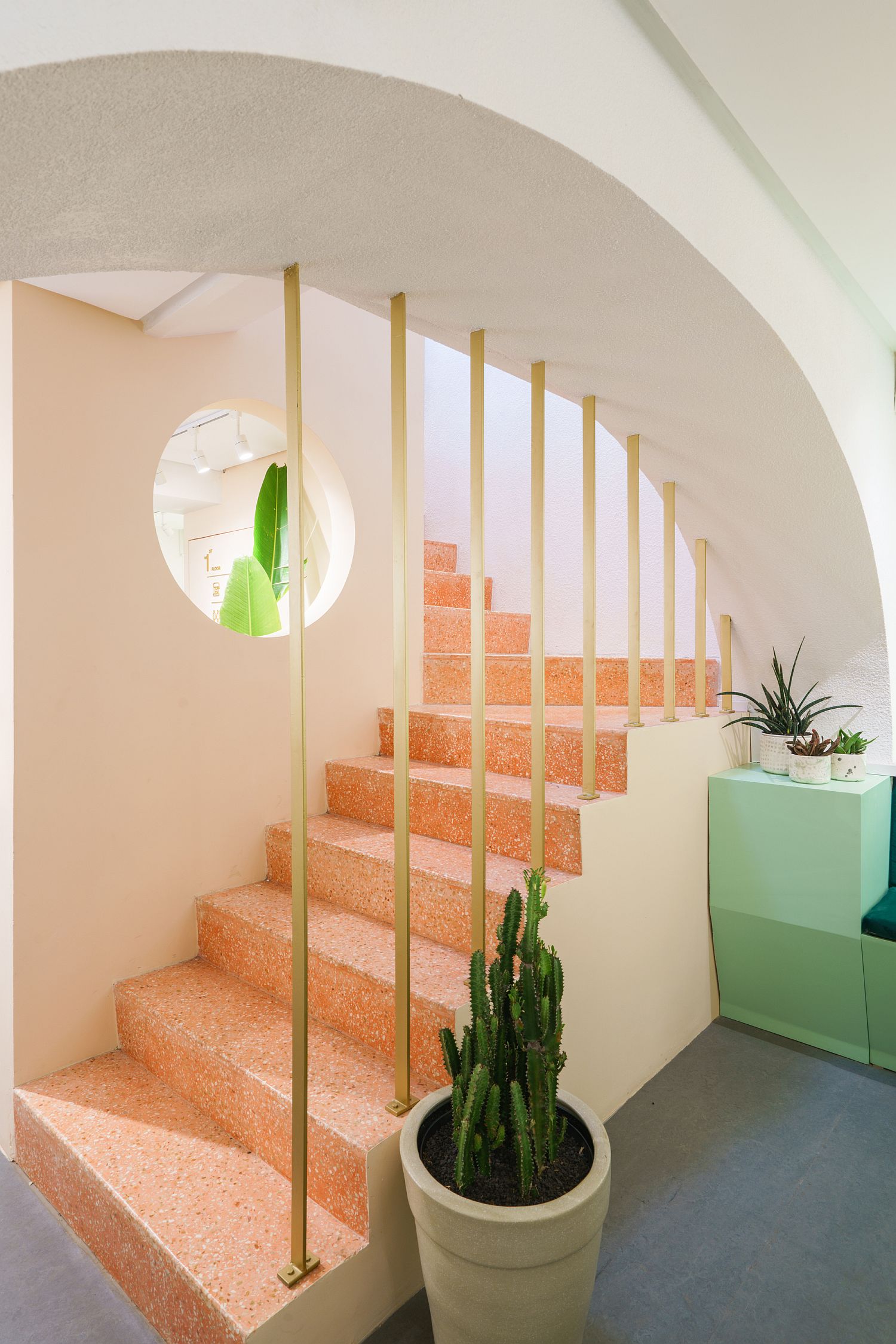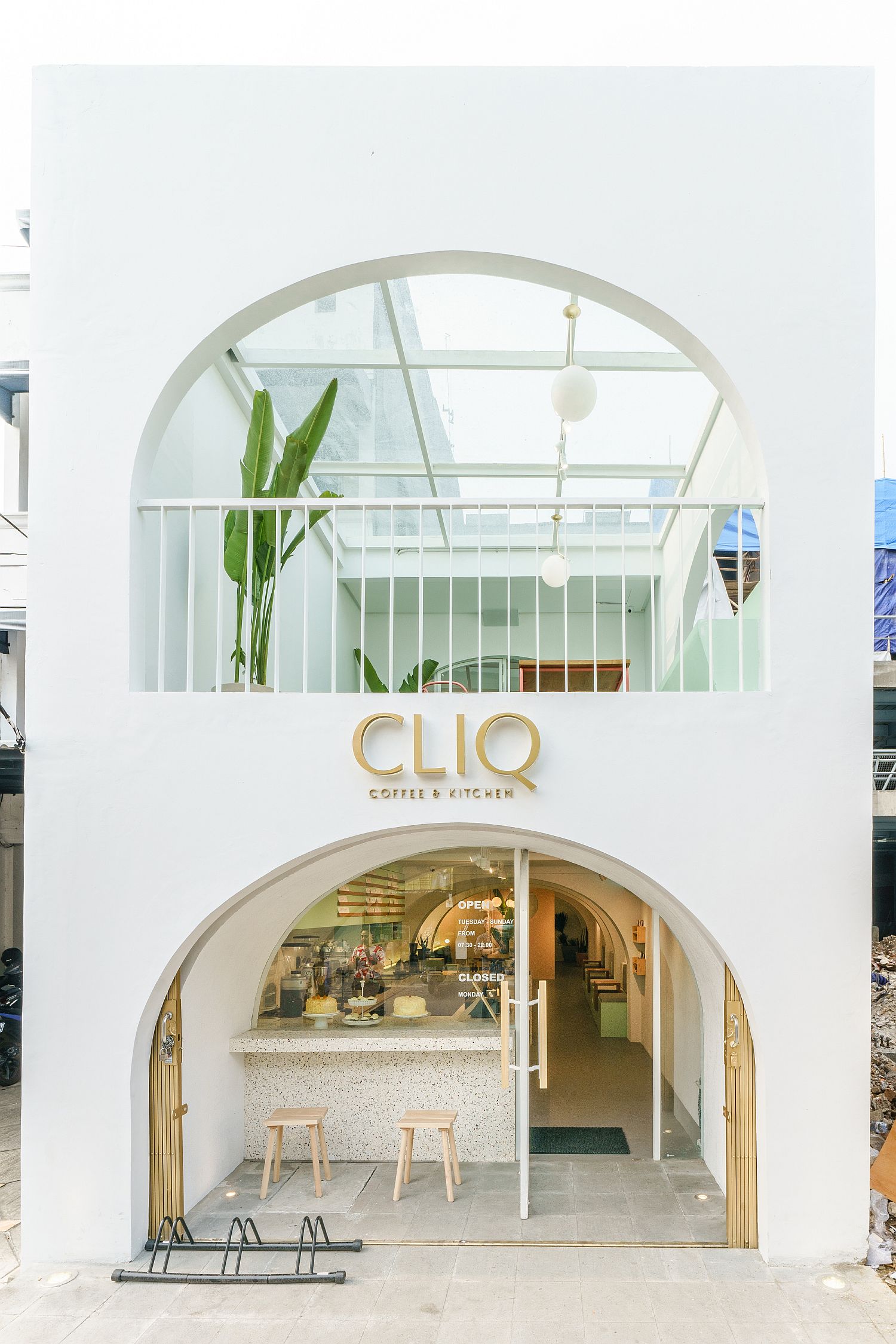 If you love light pastel hues, warm metallic fixtures, a backdrop that is both exquisite and contemporary and a relaxing ambience that will take you away from the hustle and bustle of Jakarta's busy streets, then this new hangout is one that you absolutely need to try out. [Photography: Sefval Mogalana]
RELATED: Don Café House: Inspired Interiors Transport You Inside A Sack Full Of Coffee Beans!