Kids' are an absolute bundle of joy, no doubt. But they also come with a lot of work. Ask any parent, and they will tell you that it is a lot and a lot of work! You would think it would get more straightforward and more manageable with time. But it doesn't. As your tiny tots grow up, they accumulate a lot of clutter around them. Apart from the many things they need daily, you have the additional burden of dealing with a mountain of toys.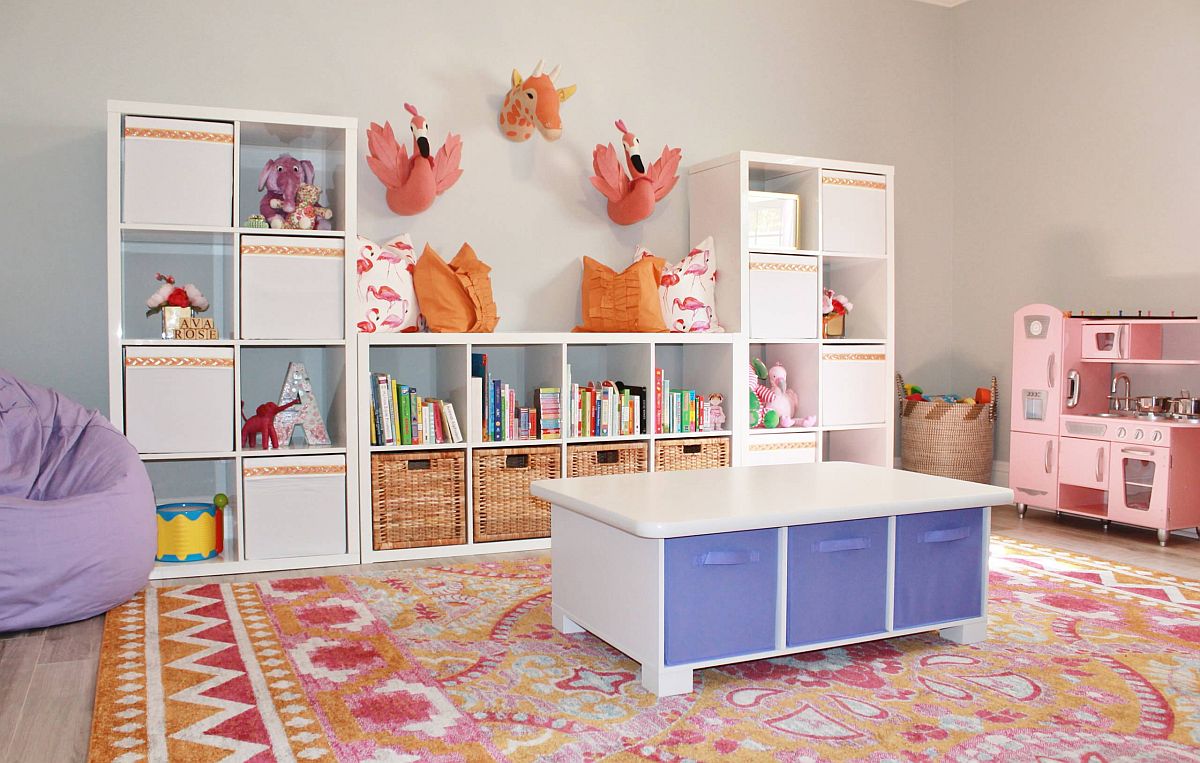 Toys, toys, and more toys. There are days when you step into the living room, play area, or kids' room, and all you see is an ocean of toys all around that are spread everywhere. This obviously is much more than just a visual problem. Kids' toys can turn even the most organized home into one that is messy and mundane. Add to it the possibility that stepping on one might lead to a serious injury, and toy storage does become a priority. Turning that chaotic kids' room into a far more efficient and ordered space, this is a look at 44 best toy storage ideas for every home.
Hidden from Sight
The easiest and most obvious option in the kids' room is to add a series of totes, baskets, bins, and boxes that allow you to hide away all the toys when they are not in use. This takes a little work after each playtime, but it is well worth the extra effort. Storage baskets for toys are currently a hot trend that you would want to try out, and stacking these baskets neatly on the shelves also improves the aesthetics of the room. A large toy bin is another great find that can be tucked away under the bed when custom-designed.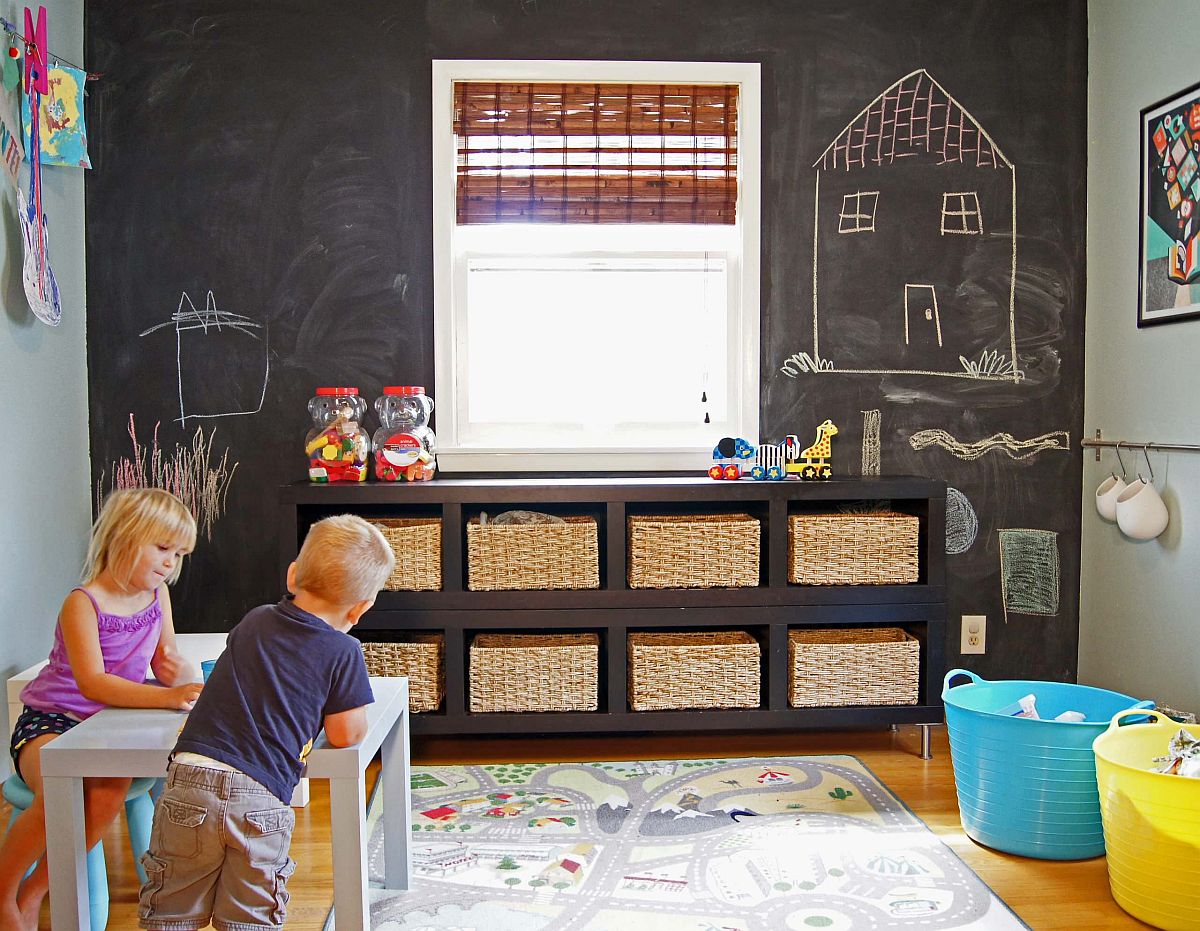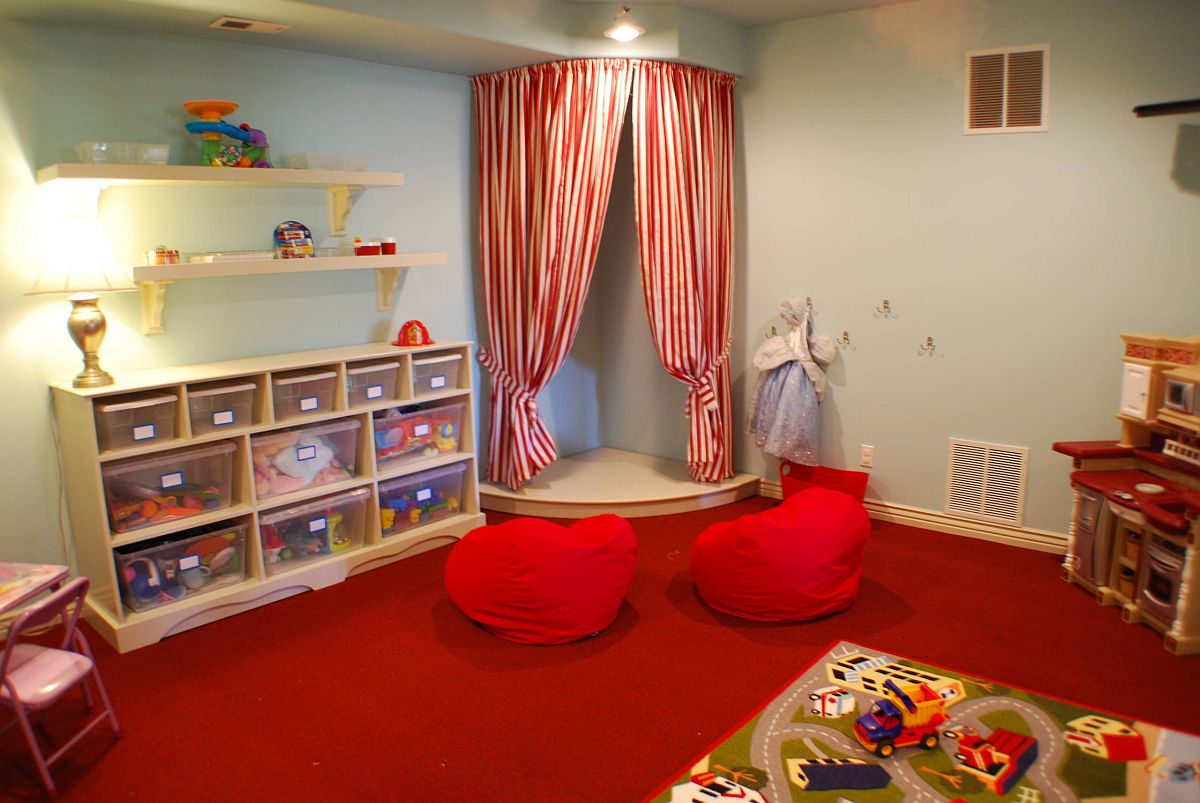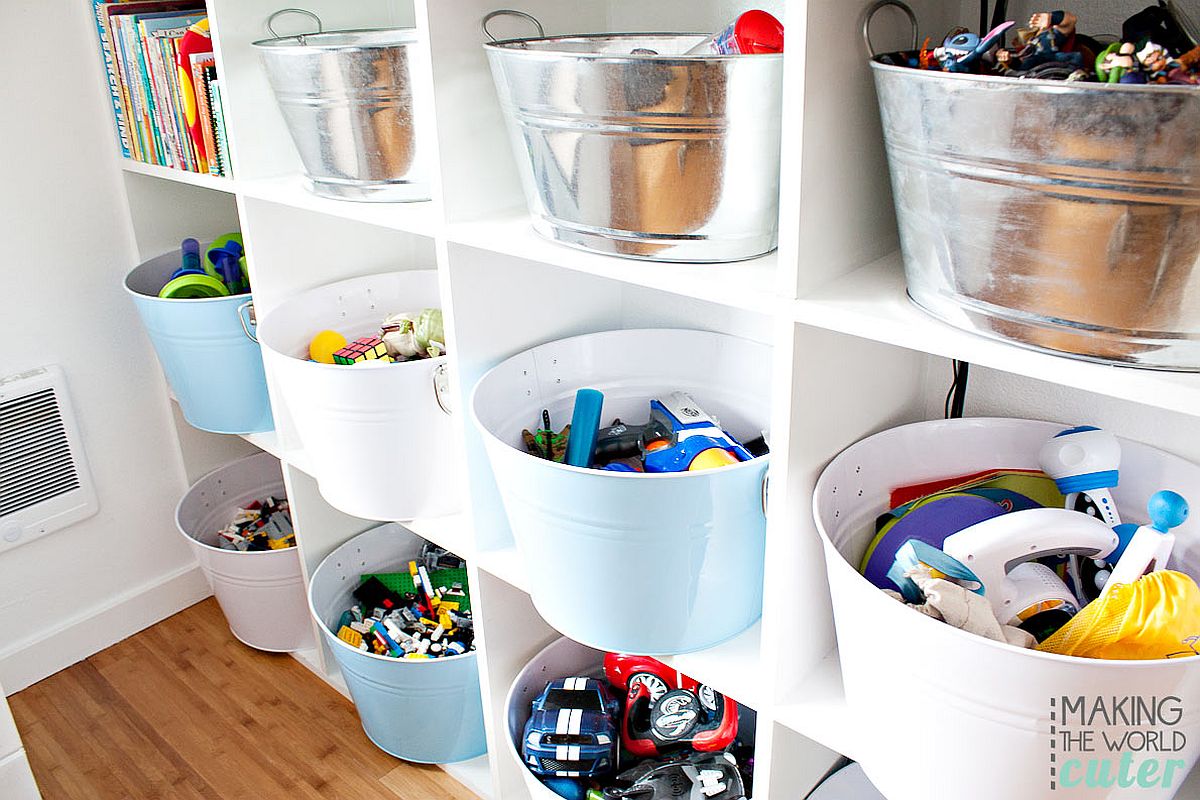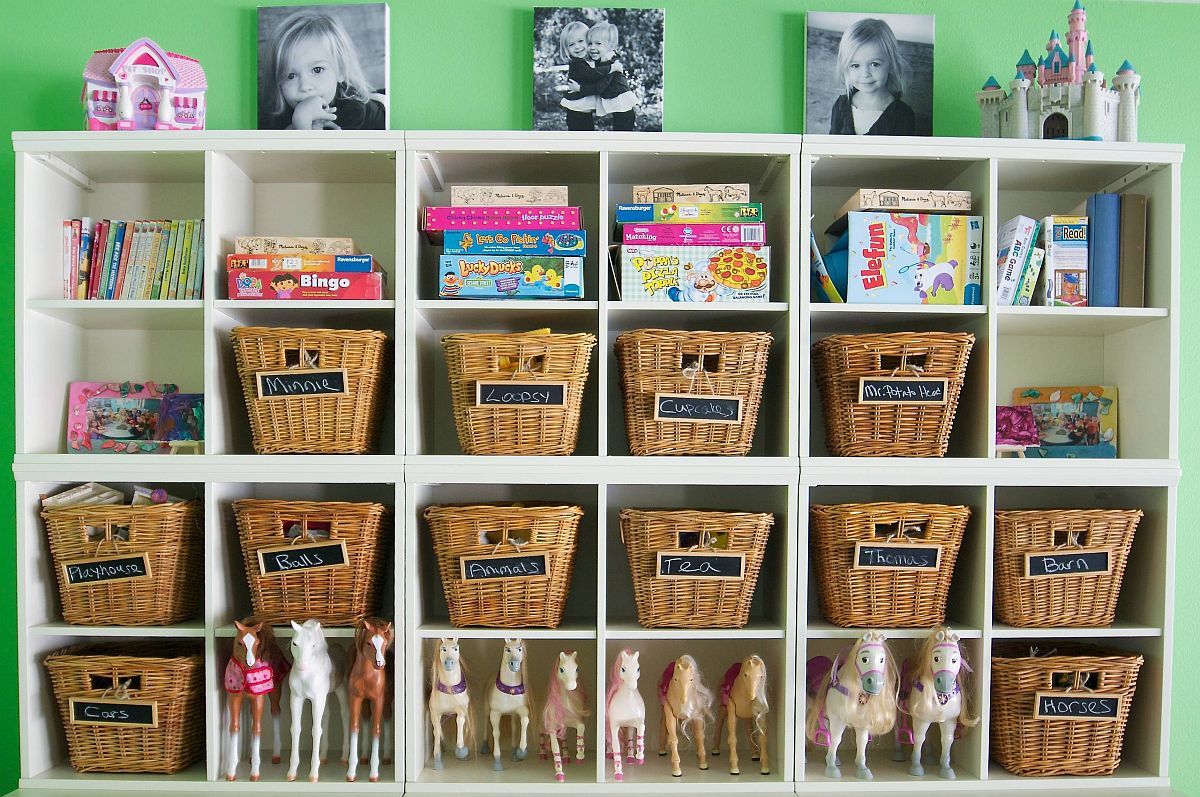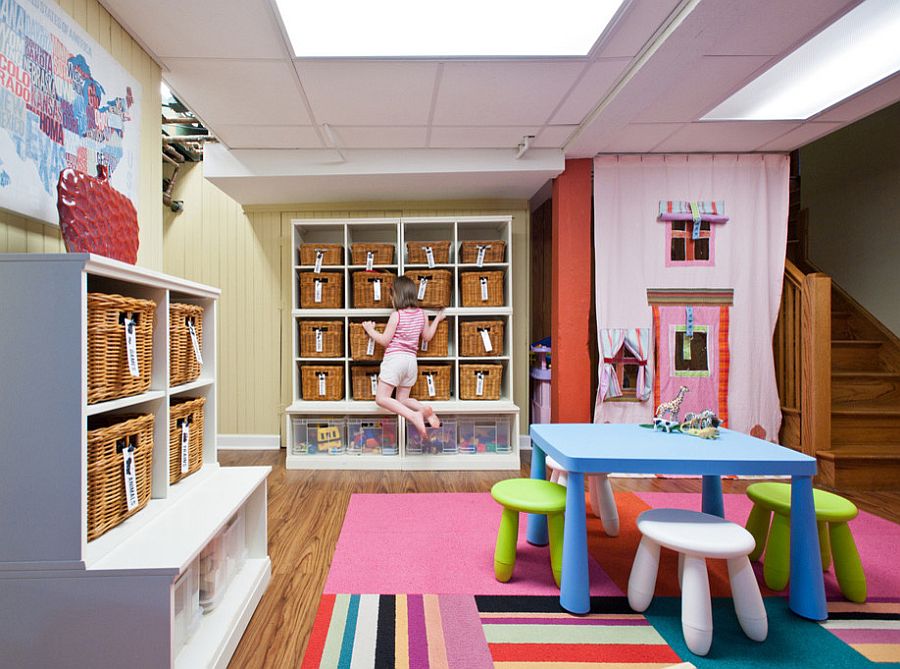 Cubbies are crucial to keeping kids' toys organized. Not only do they provide a ton of storage, but they tuck everything away out of sight.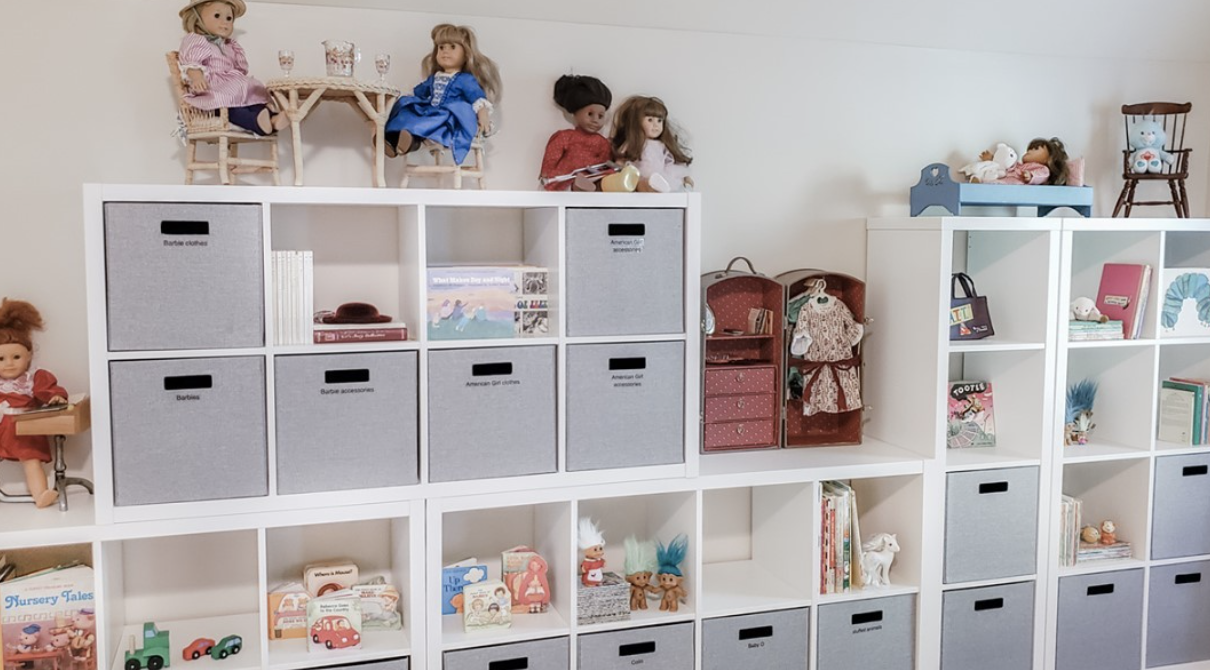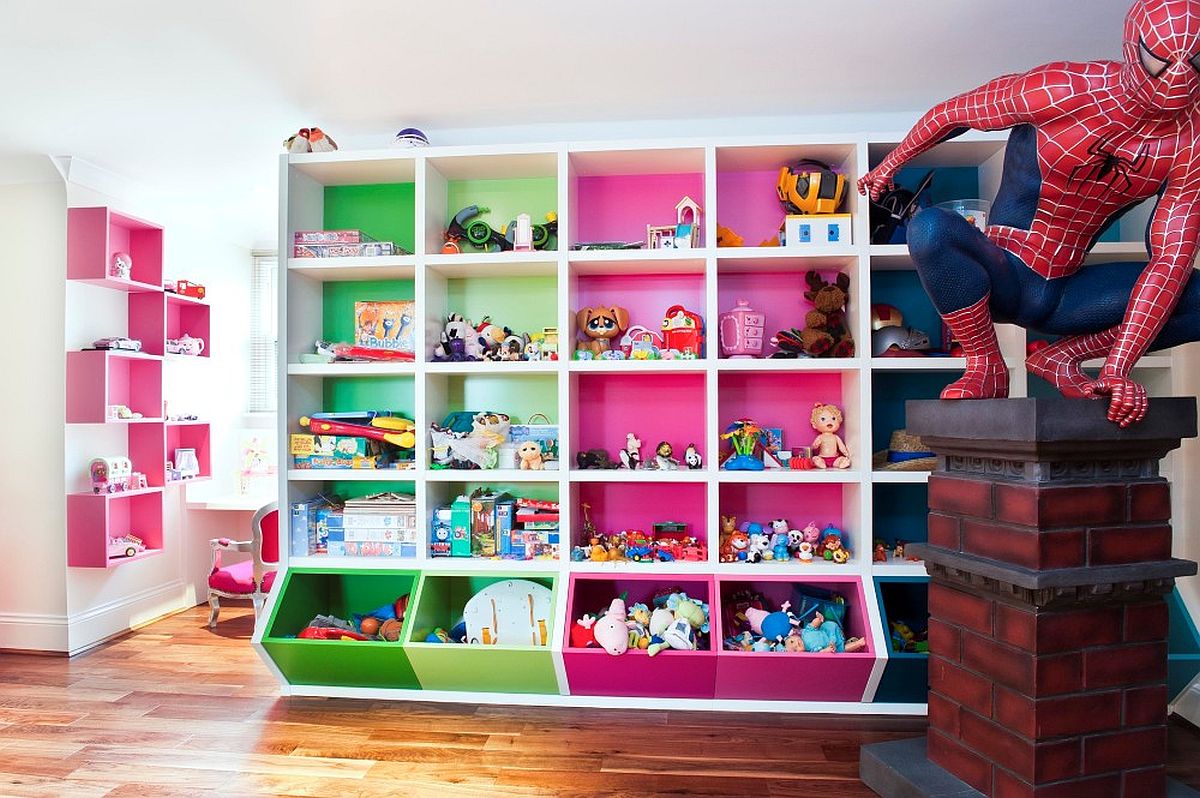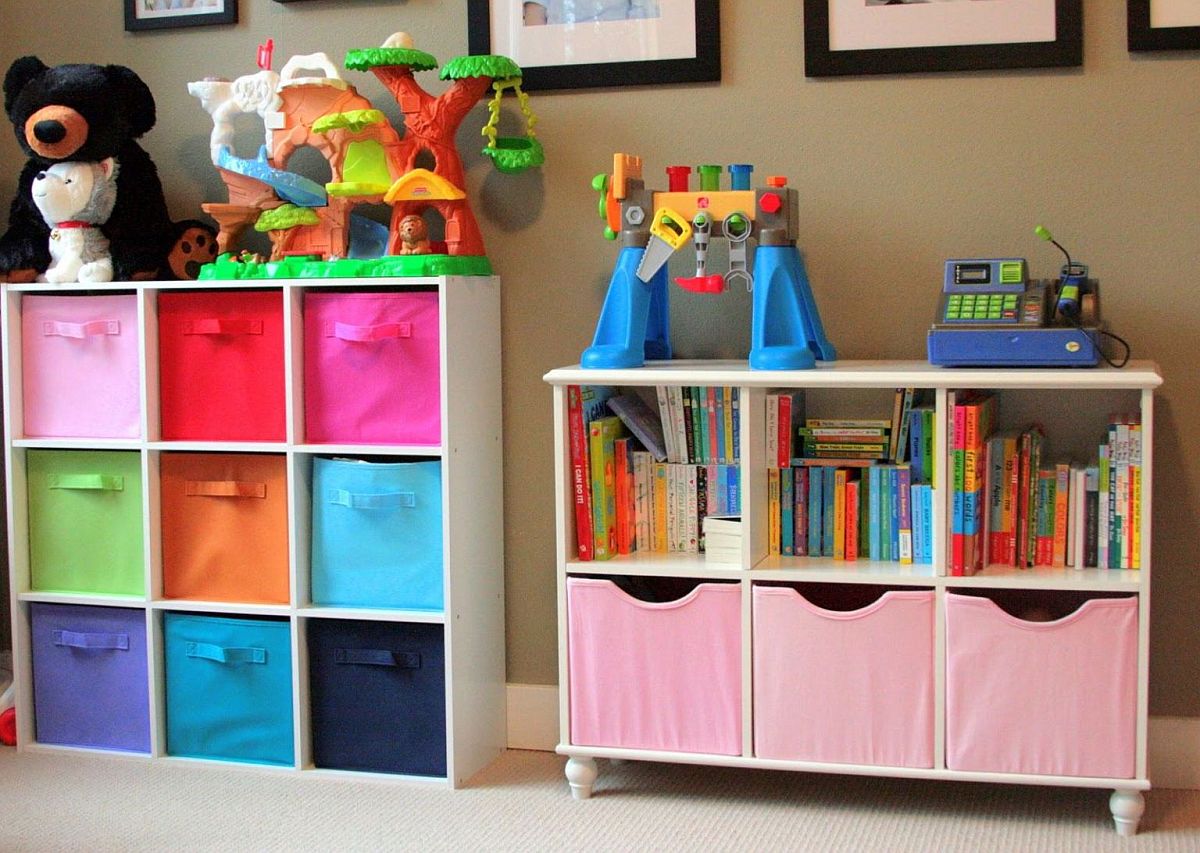 Open and Accessible
Are you thinking of using shelves for toys storage in the kids' room? While many parents feel that this is not the ideal approach because of its 'open nature', toy shelves bring a variety of advantages along with them. For starters, the little ones will not ask you to empty the giant toy basket or the many toy bins each morning or afternoon before playtime. An open organizational system encourages them to clean up at the end of the day. You can label the shelves and the baskets used here for smaller toys, place the less-used toys on top shelves and ensure everything is much more easily accessible.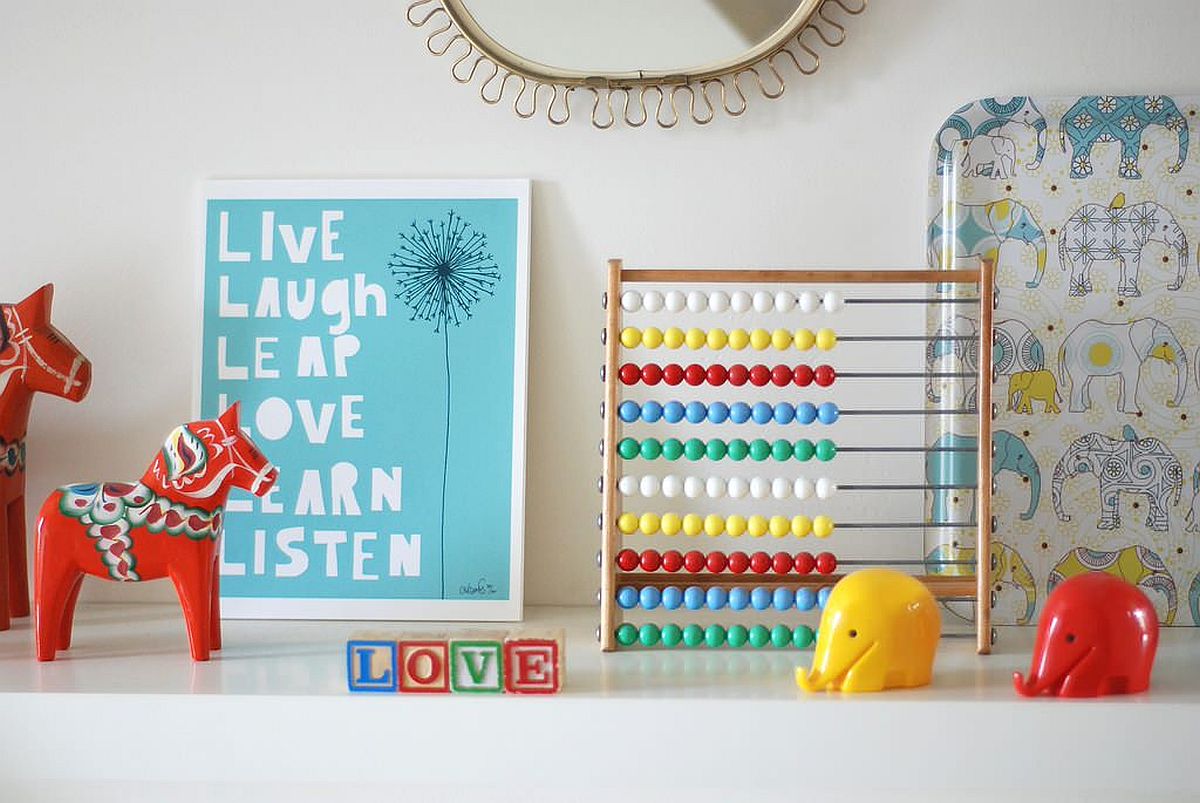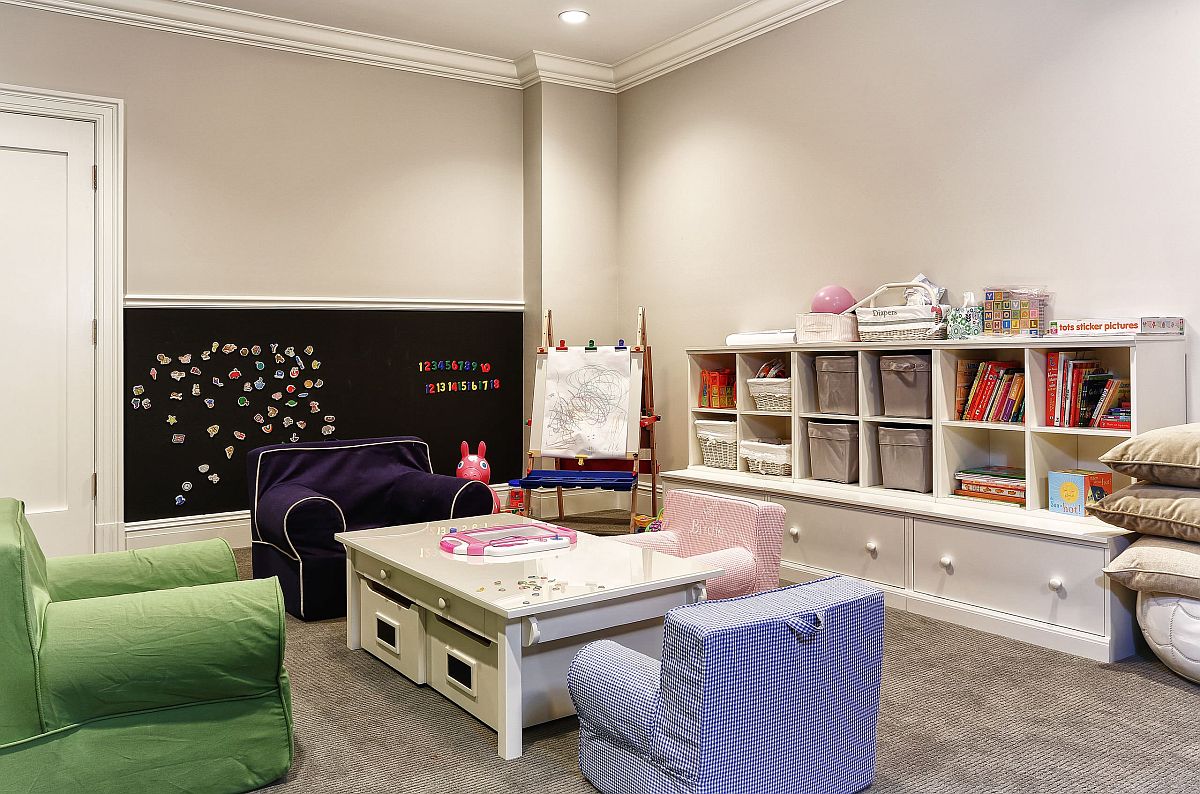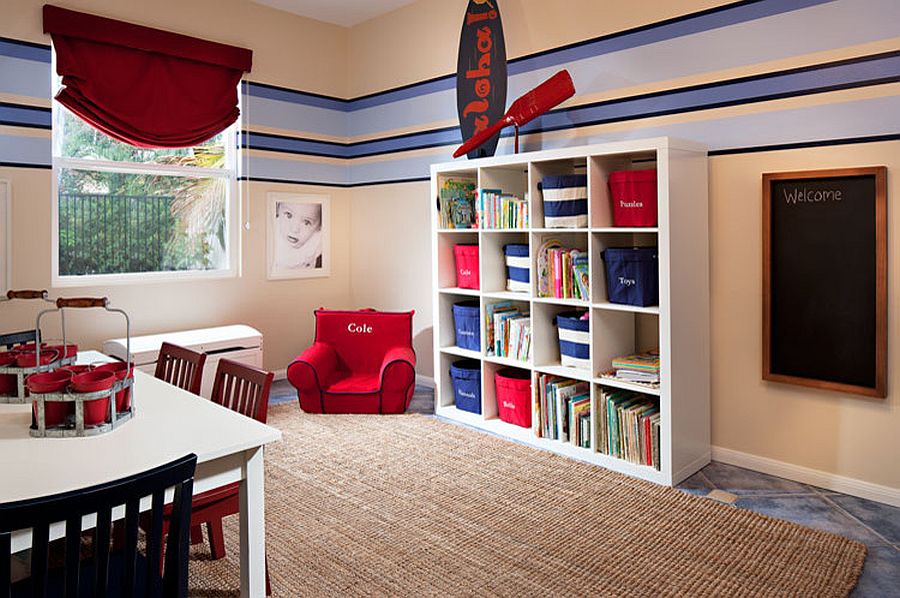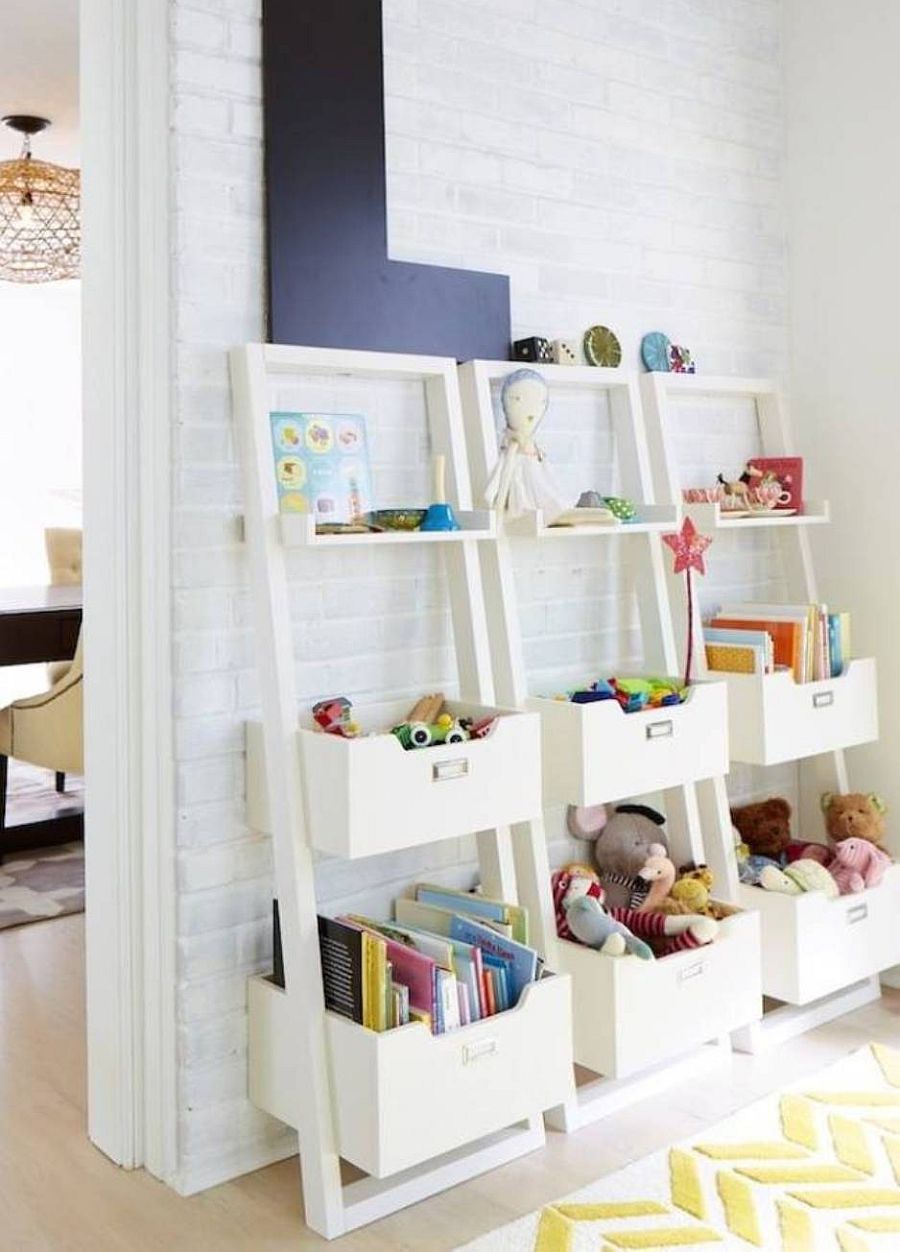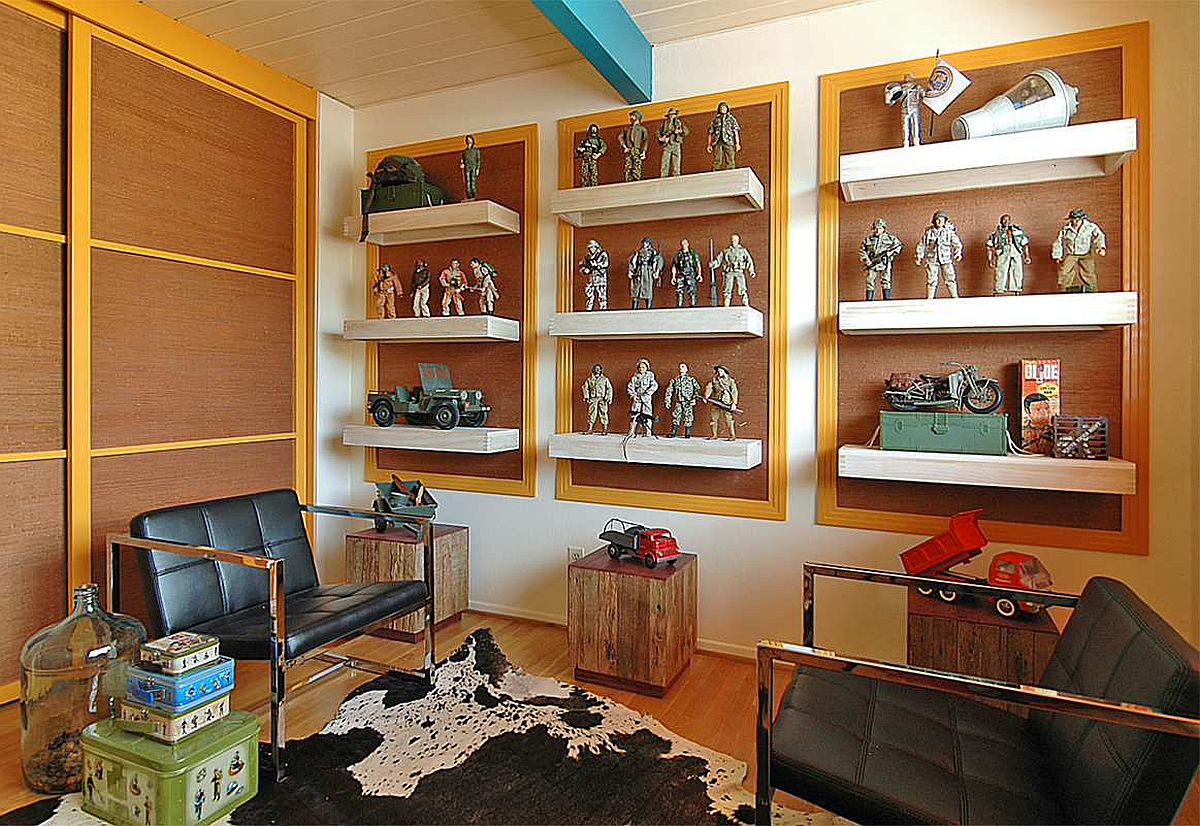 Storage that Multi-Tasks
Many intelligent ideas allow you to store toys in the kids' room even as they help with multi-tasking. Tufted storage benches with storage underneath add an additional, comfortable seat to the room even while hiding away the mess—open shelves in the corner and floating shelves in the space double as intelligent displays when needed. You can always rely on a lovely trundle bed to provide additional storage.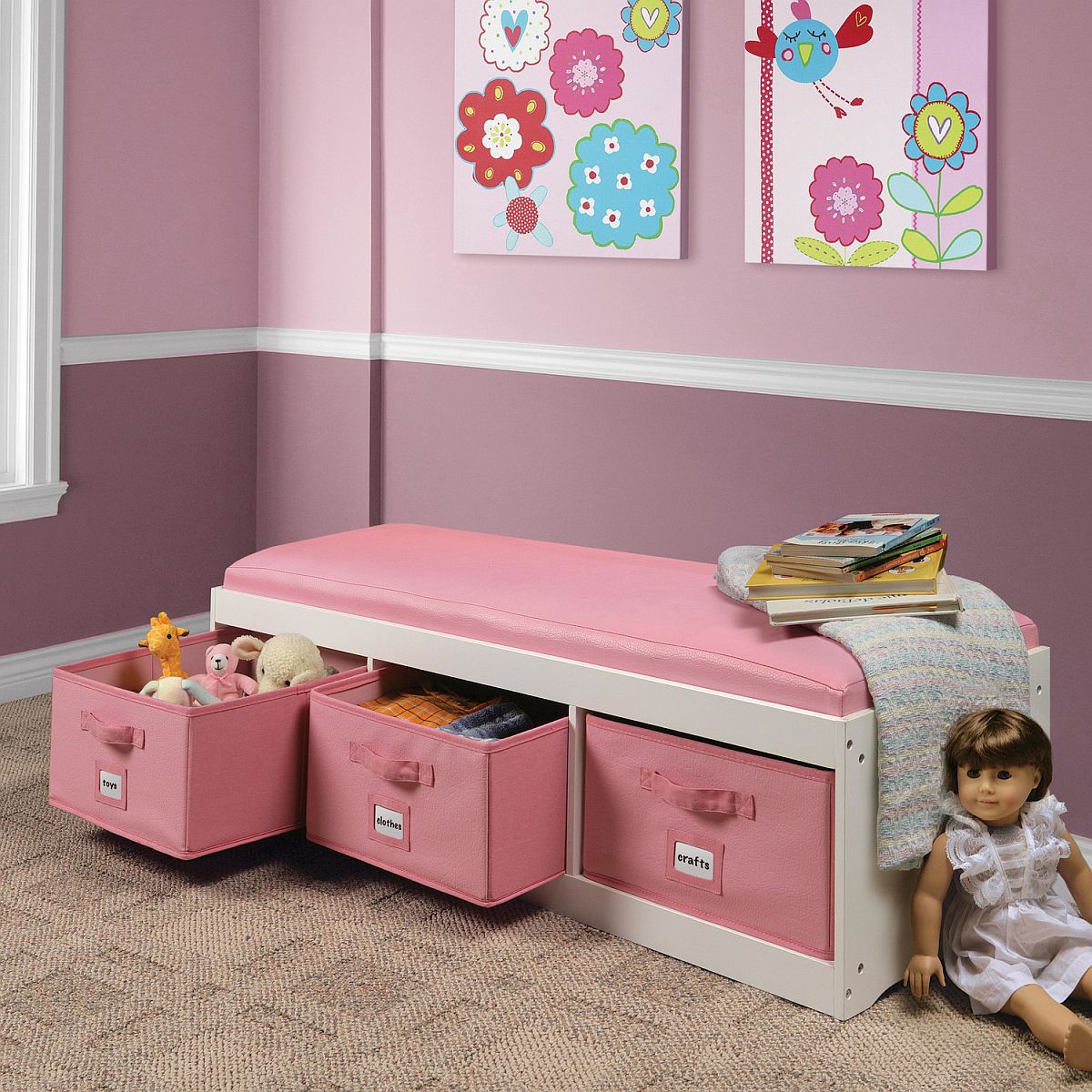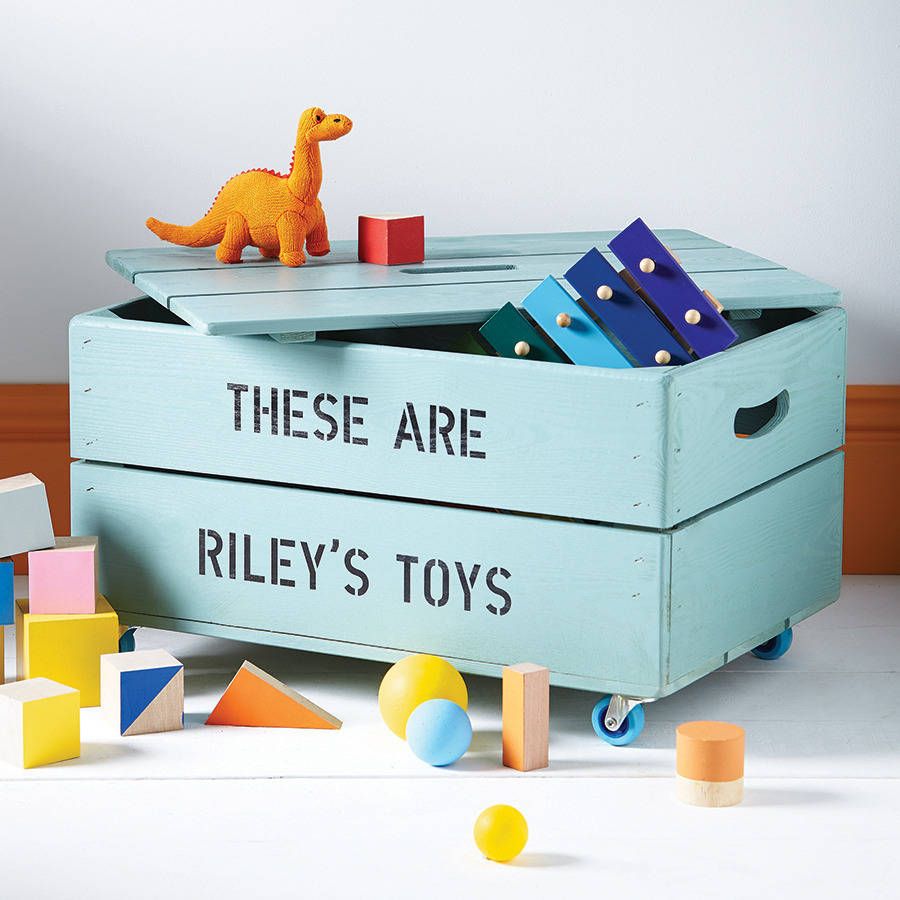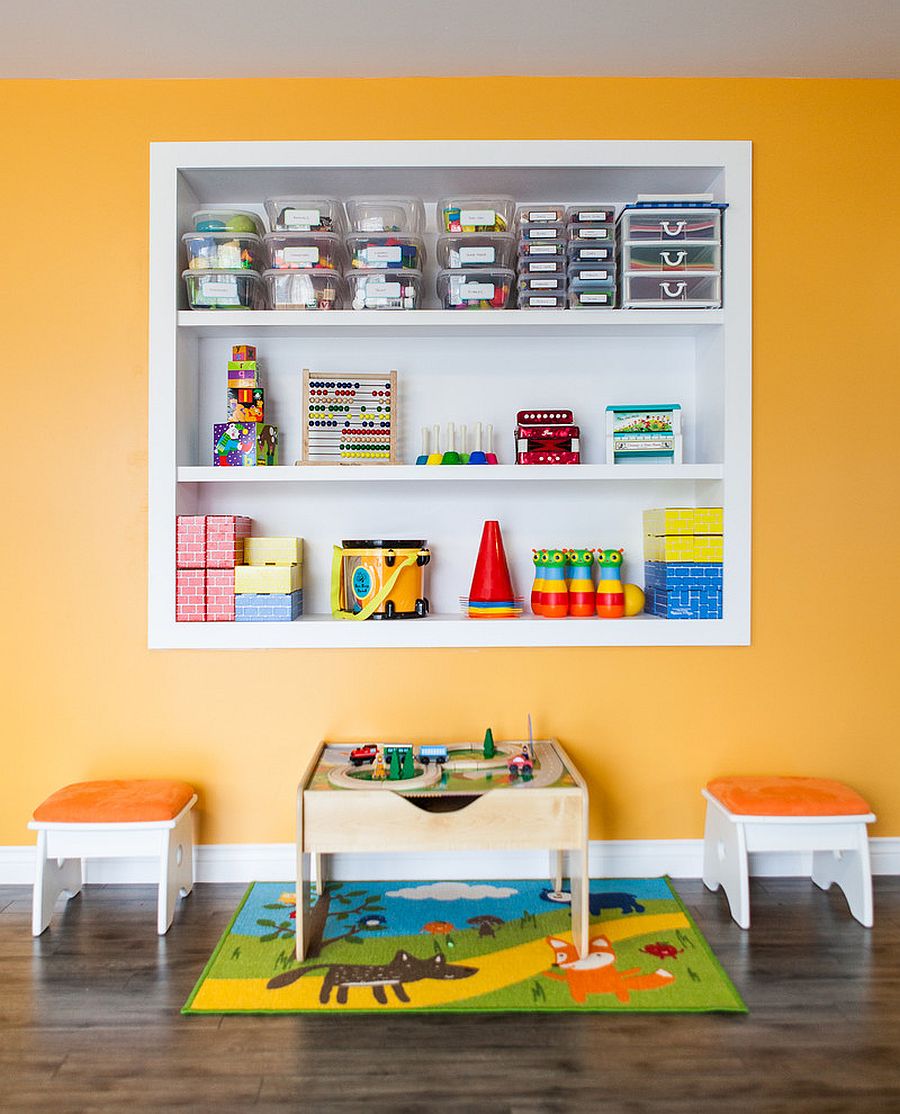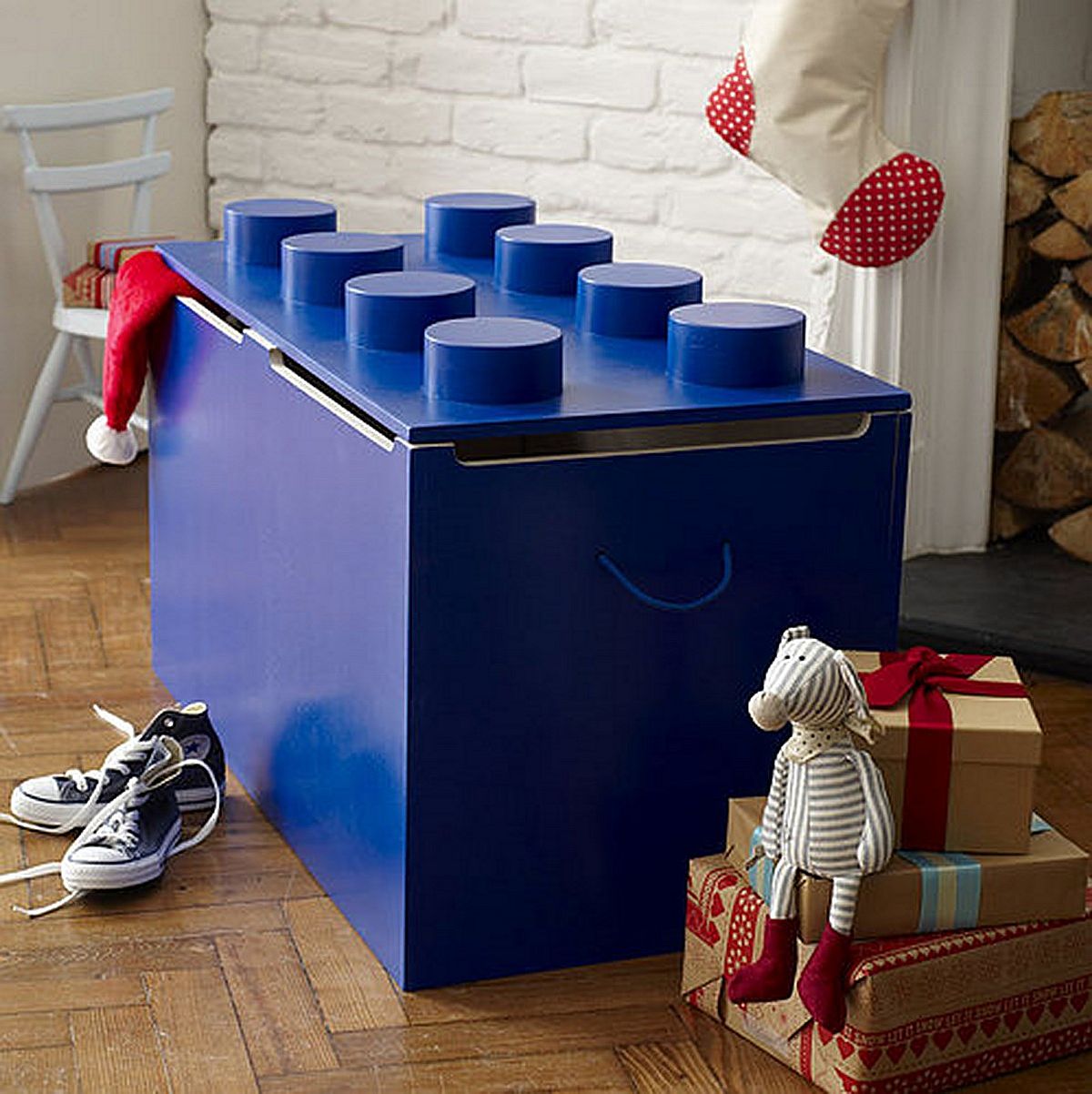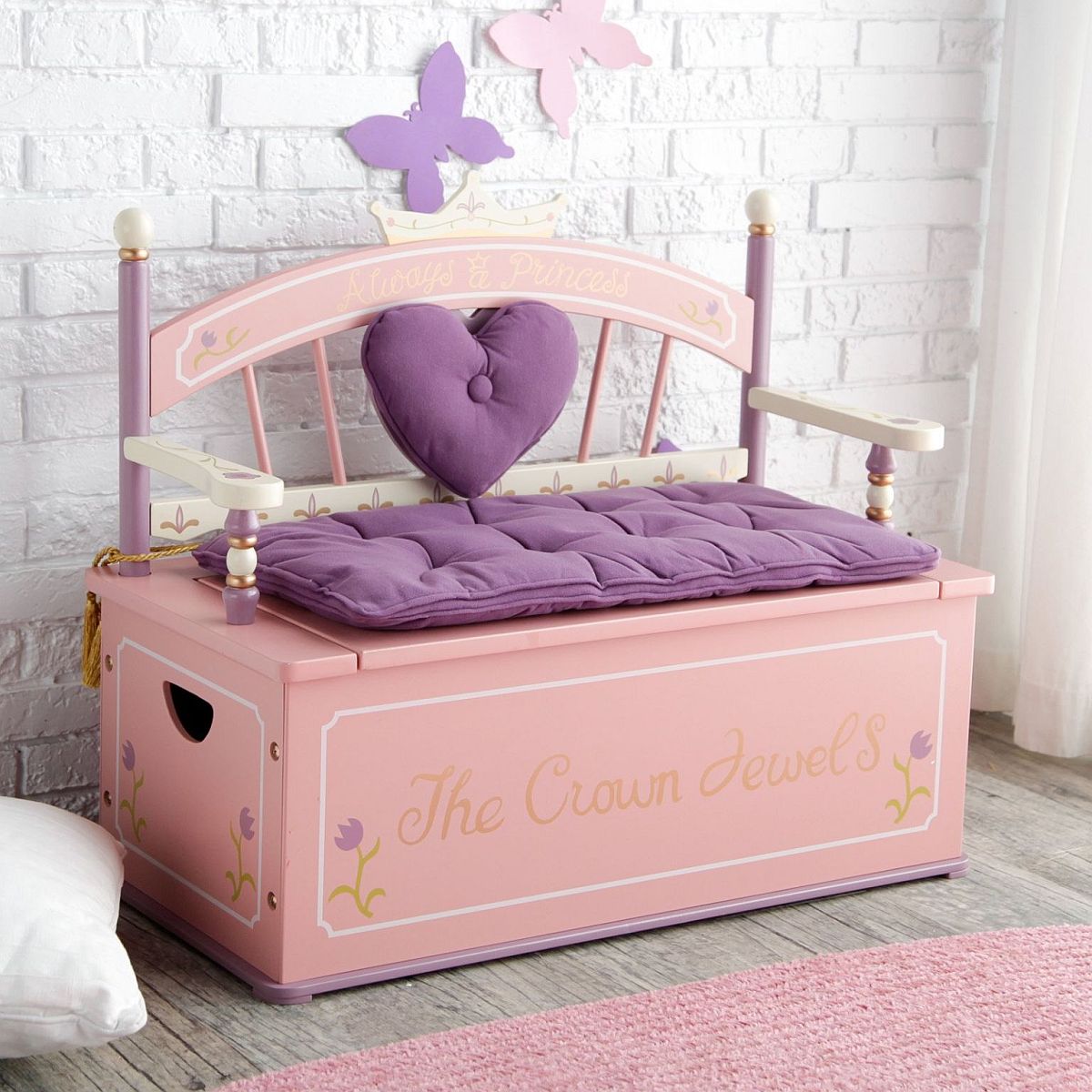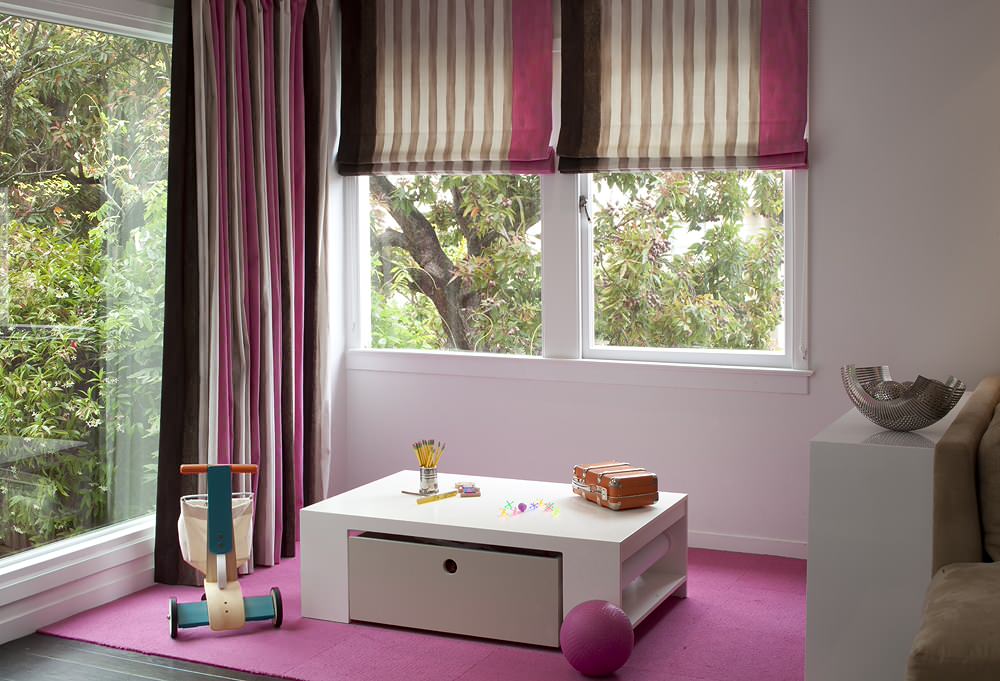 Creative Toy Storage Solutions
Are you bored with the mundane? Then you can try out custom toy storage ideas that perfectly fit into the floor plan of your own home. In-built storage boxes on the floor that just open up and 'swallow' all the mess is a beautiful idea that we very much would like to add to our own home as well! Of course, custom corner benches, innovative wall storage that disappears when not in use, and beds that swing open to reveal space underneath are harder to find and a bit more expensive than your usual array of baskets and bins. But they are well worth the additional effort.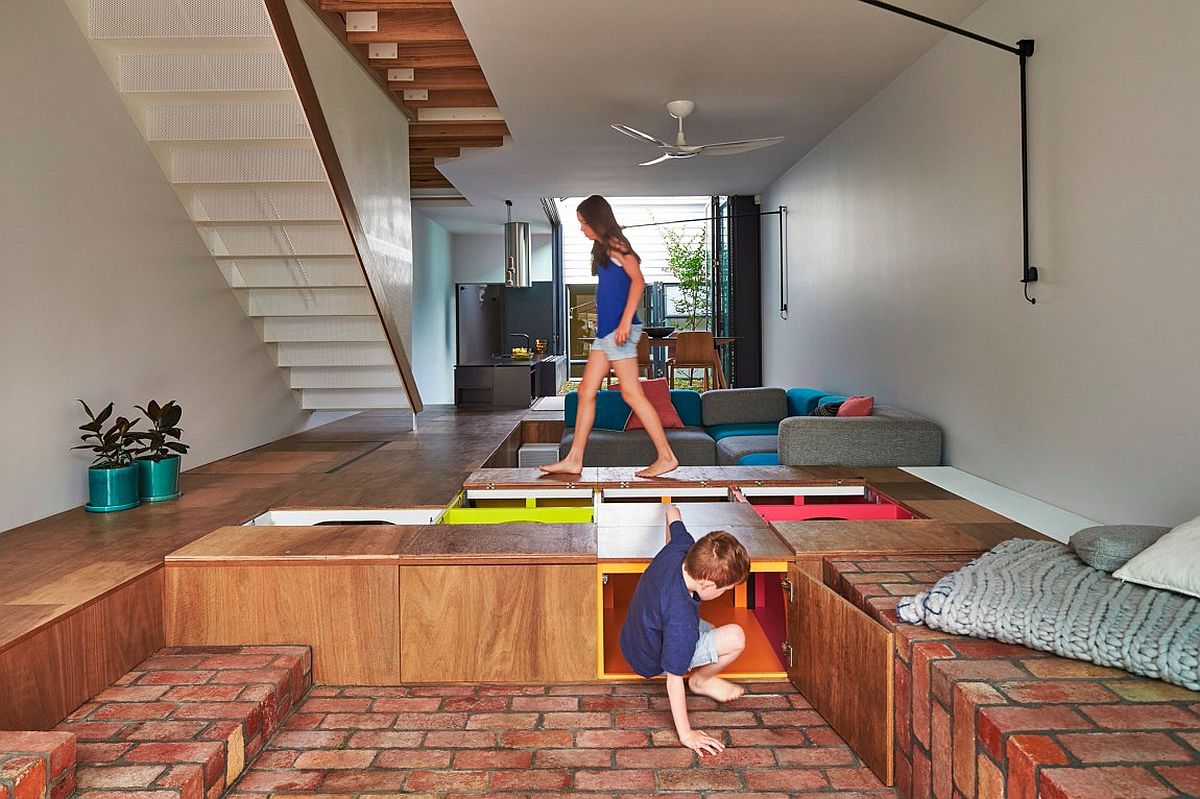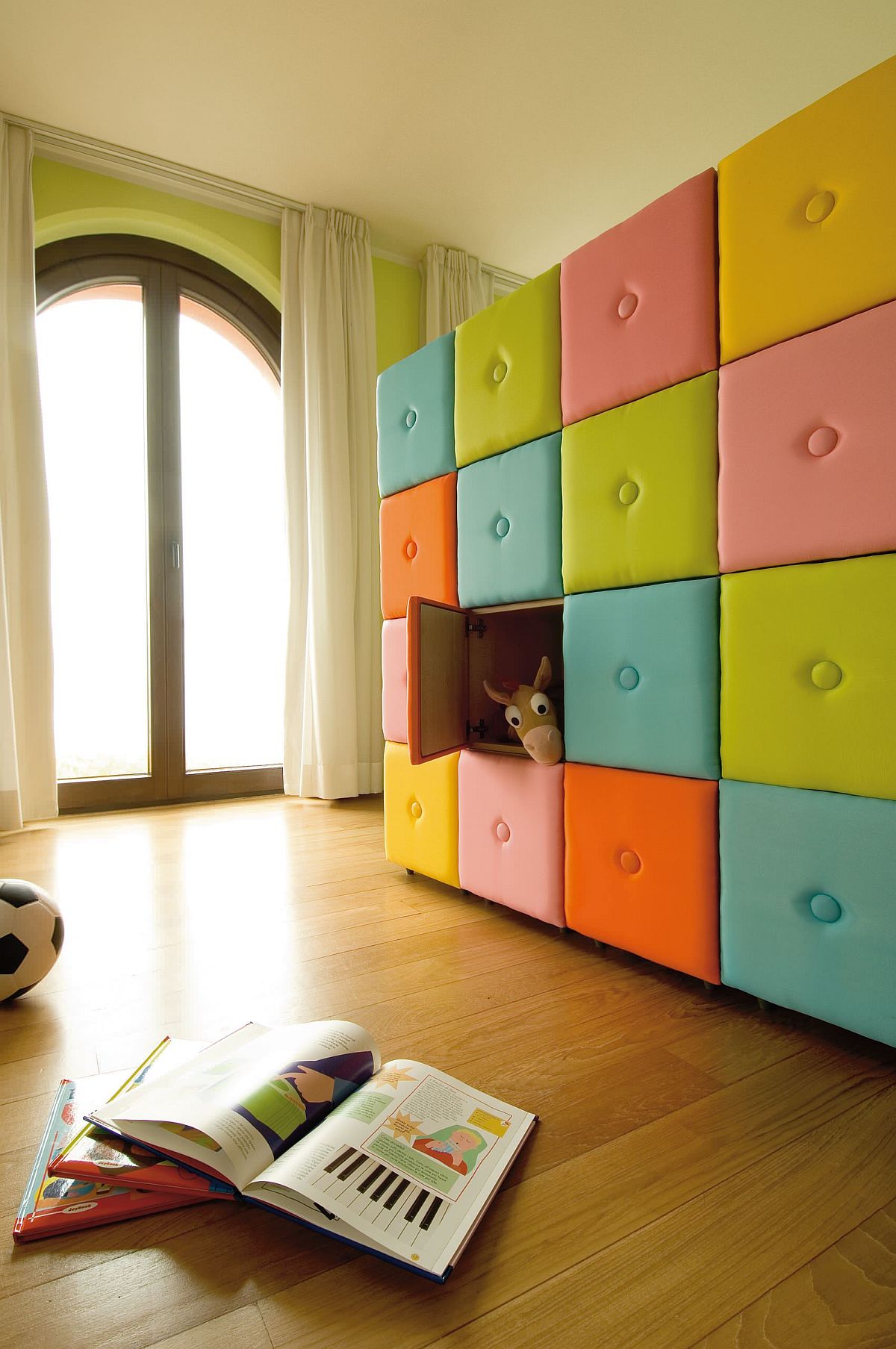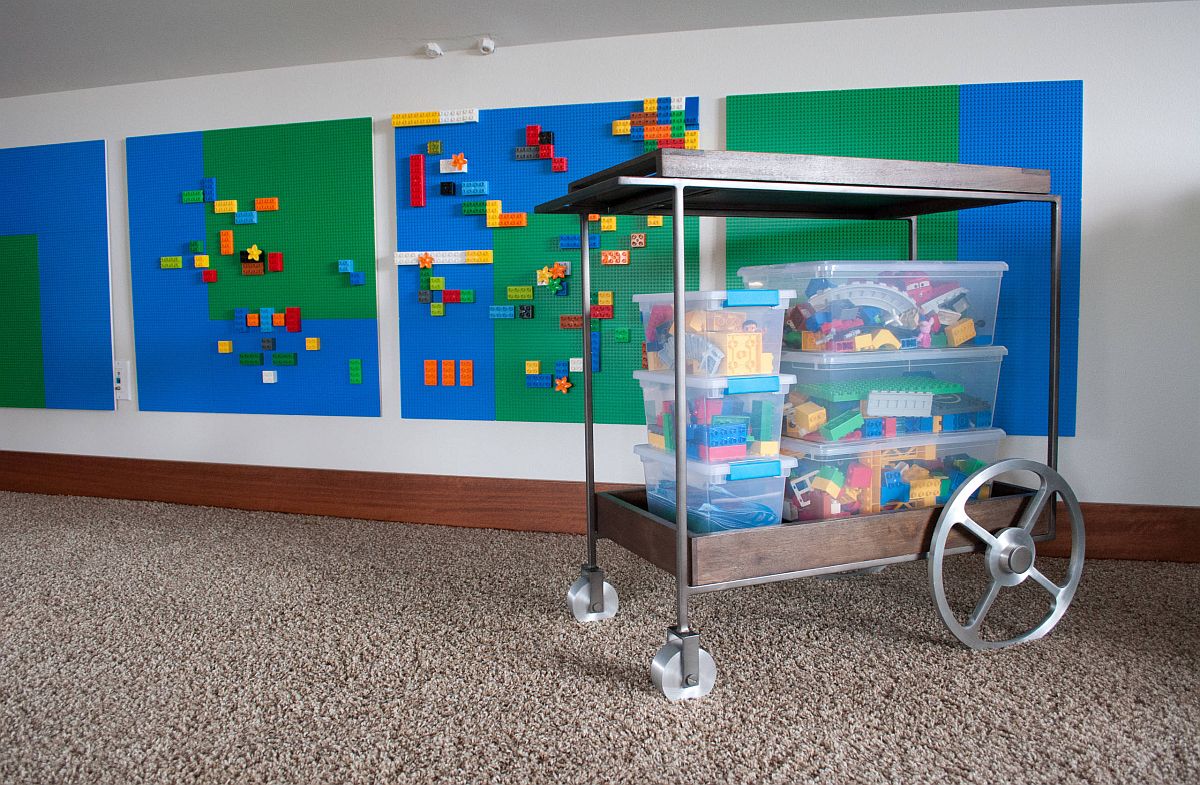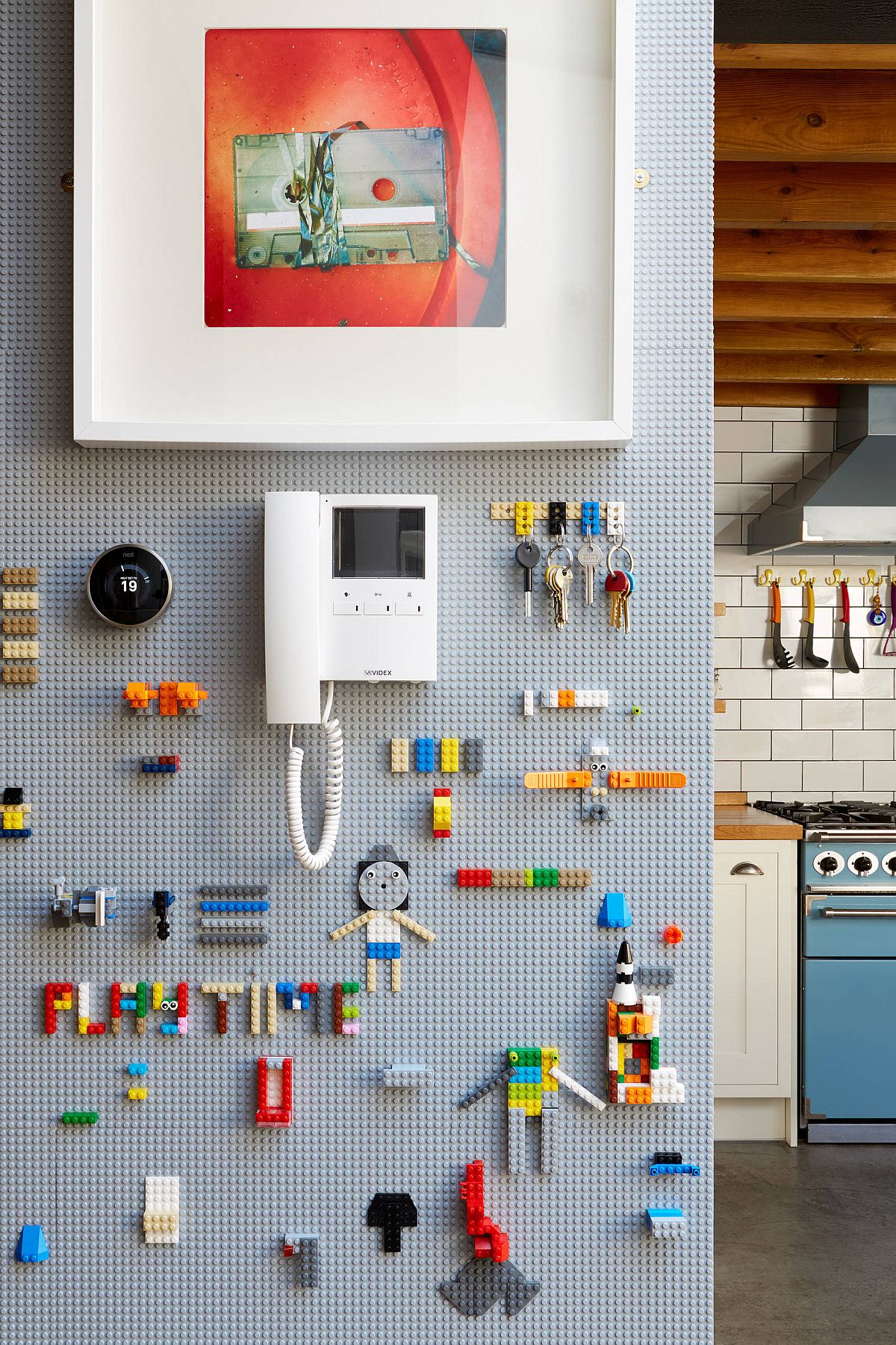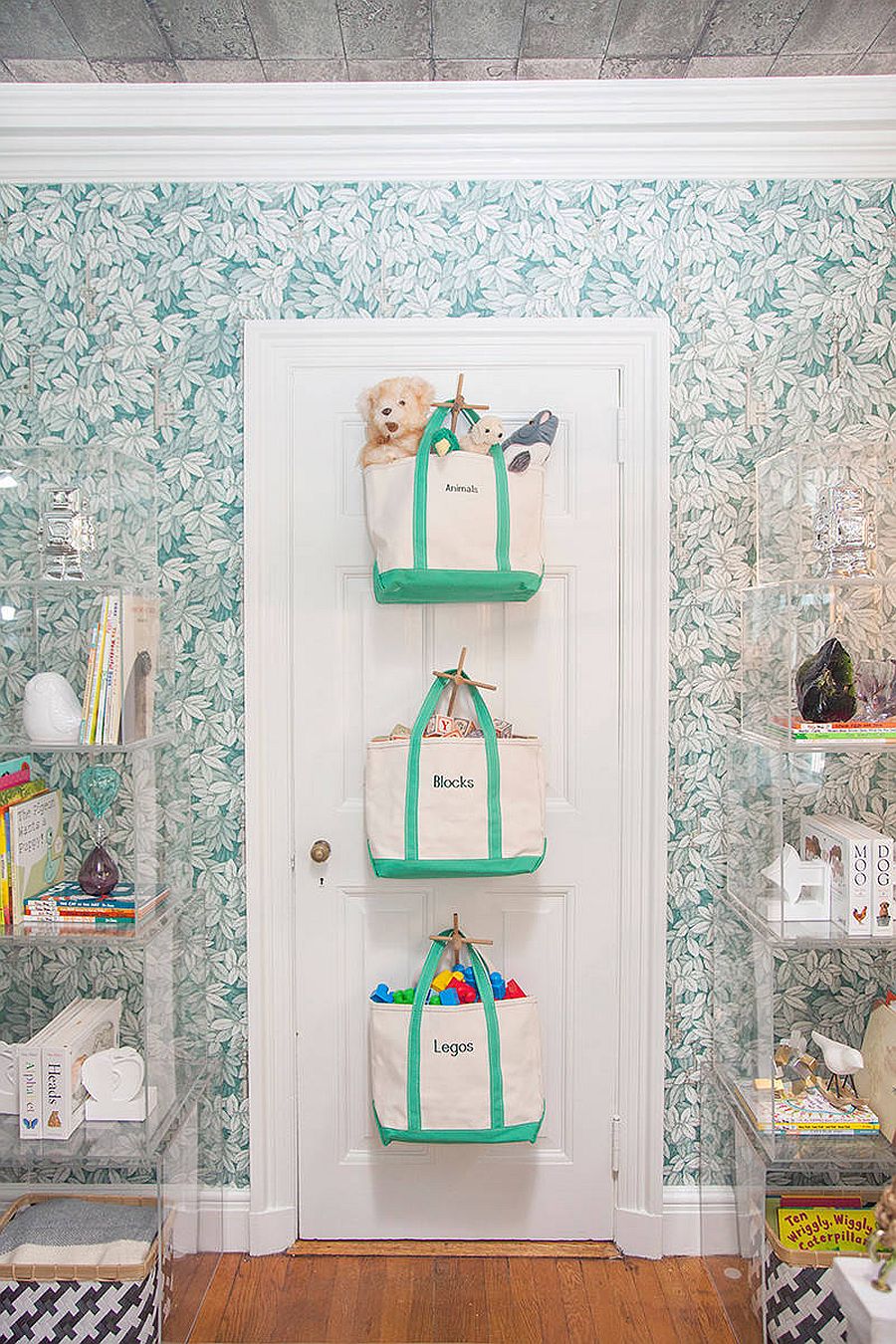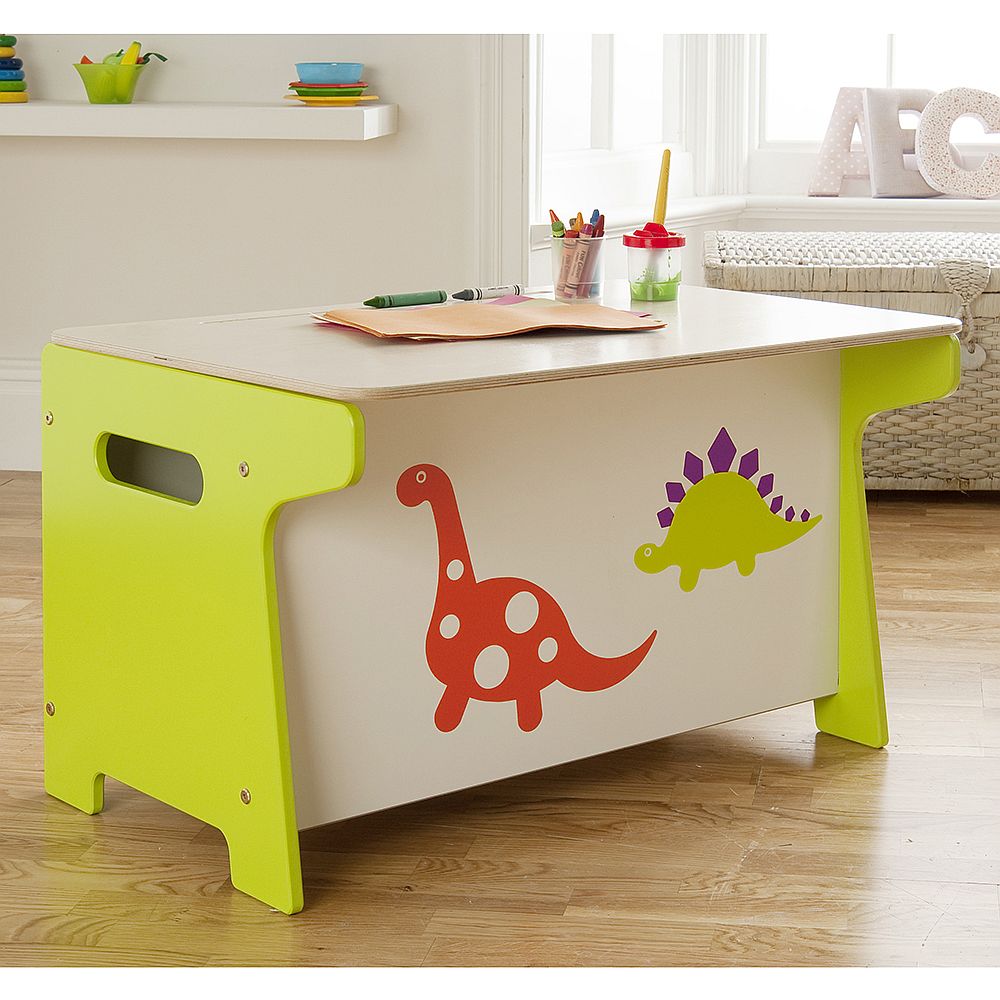 Let the Toys be the Storage
This creative built-in play house gives kids a place to play while also providing a smaller toy storage room.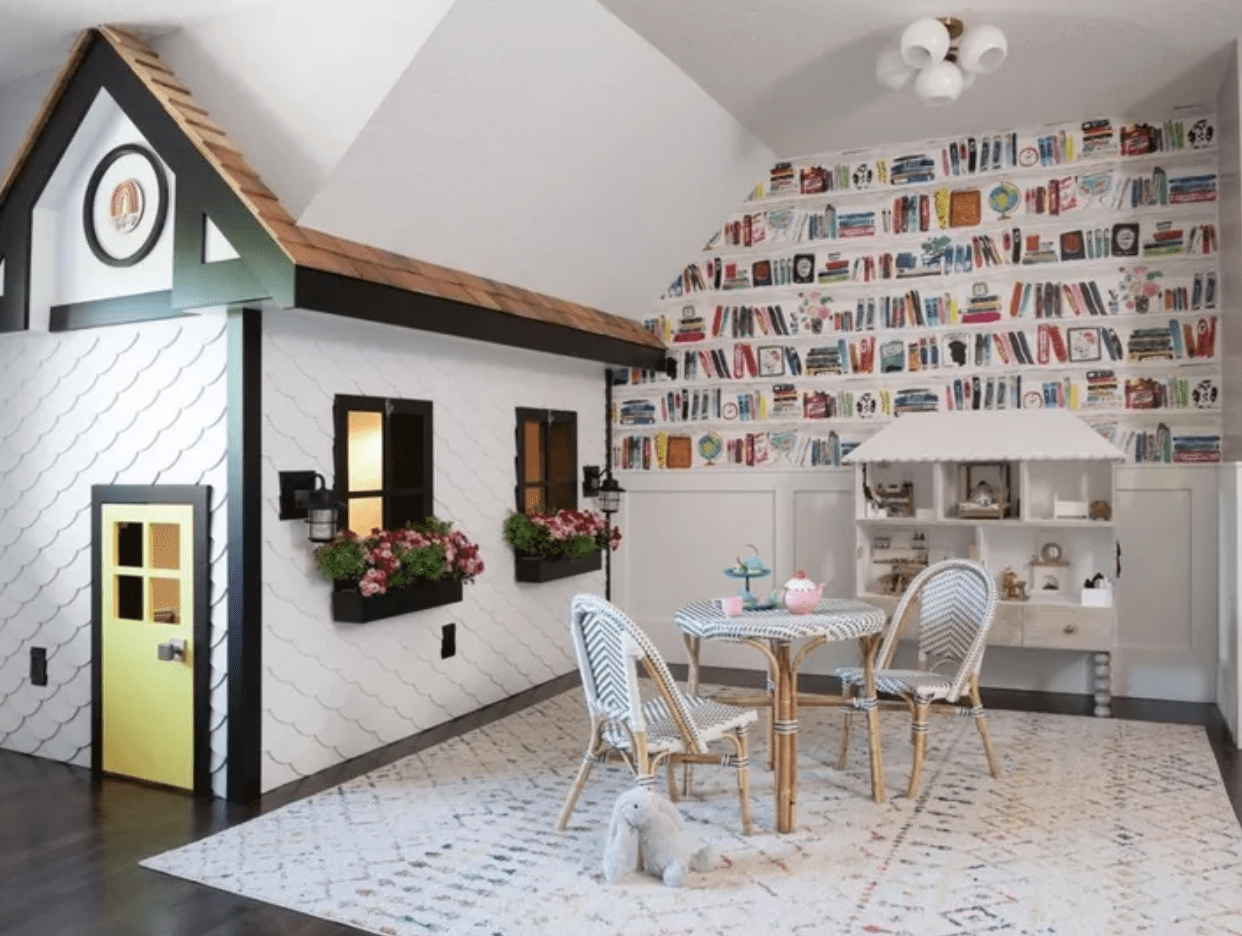 Subsequently, you could also notch out a cubby inside the wall or under your stairs giving yourself more storage and providing an extra space for kids to play.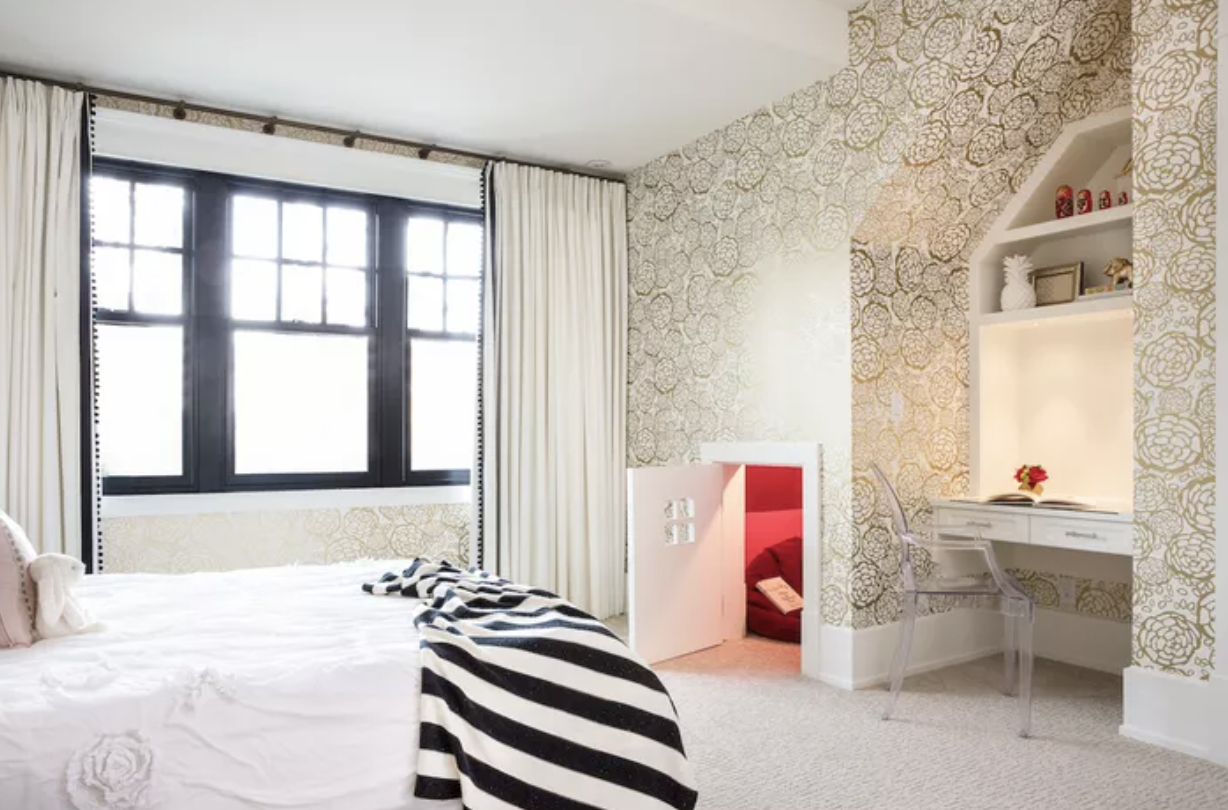 Related Article: Creative Ways to Optimize Your Under-the-Stairs Storage
Go Minimalist
A lot of toys don't mean a bigger and better playroom. You can go minimalist with your toys, making for a cleaner and more accessible storage options.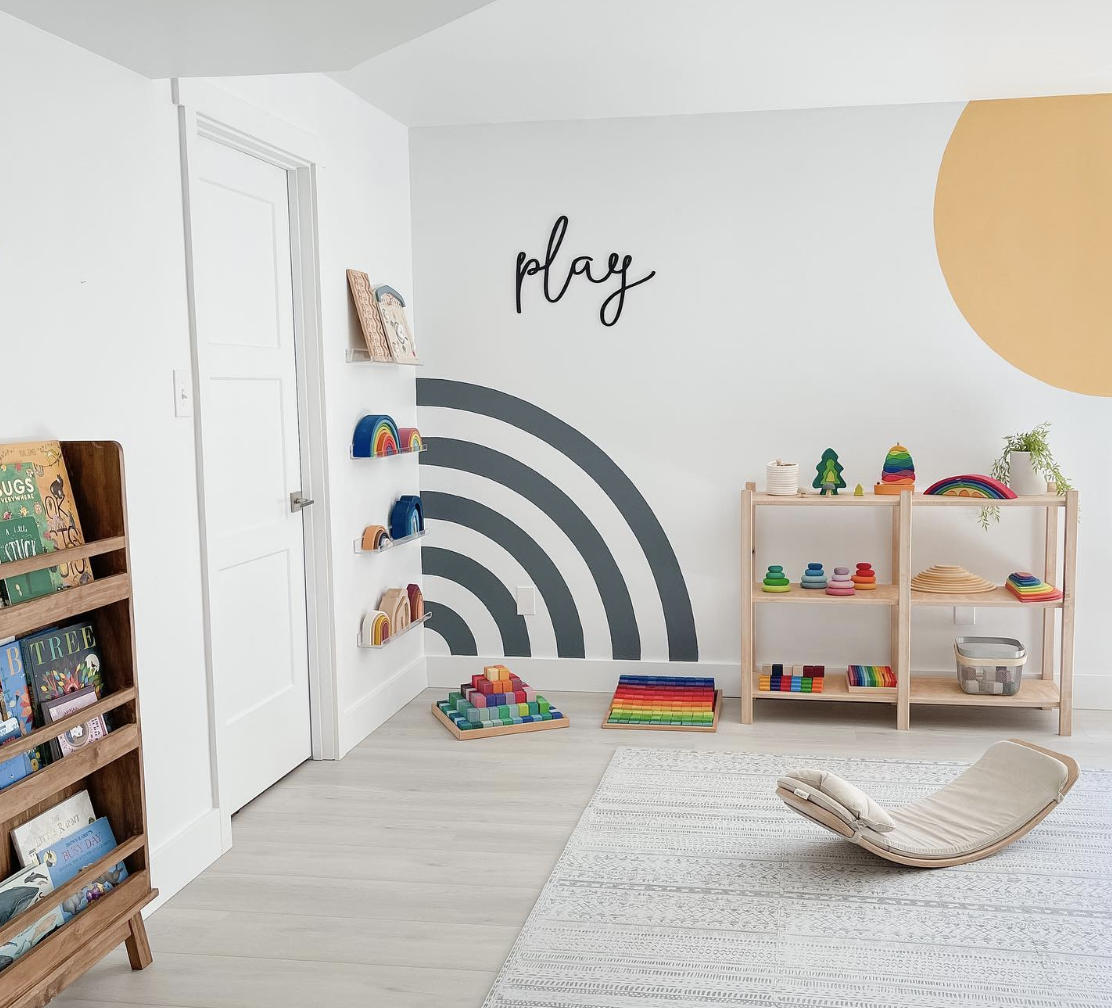 Super Sleek Book Storage
A small turning bookshelf makes for easy and clean book storage.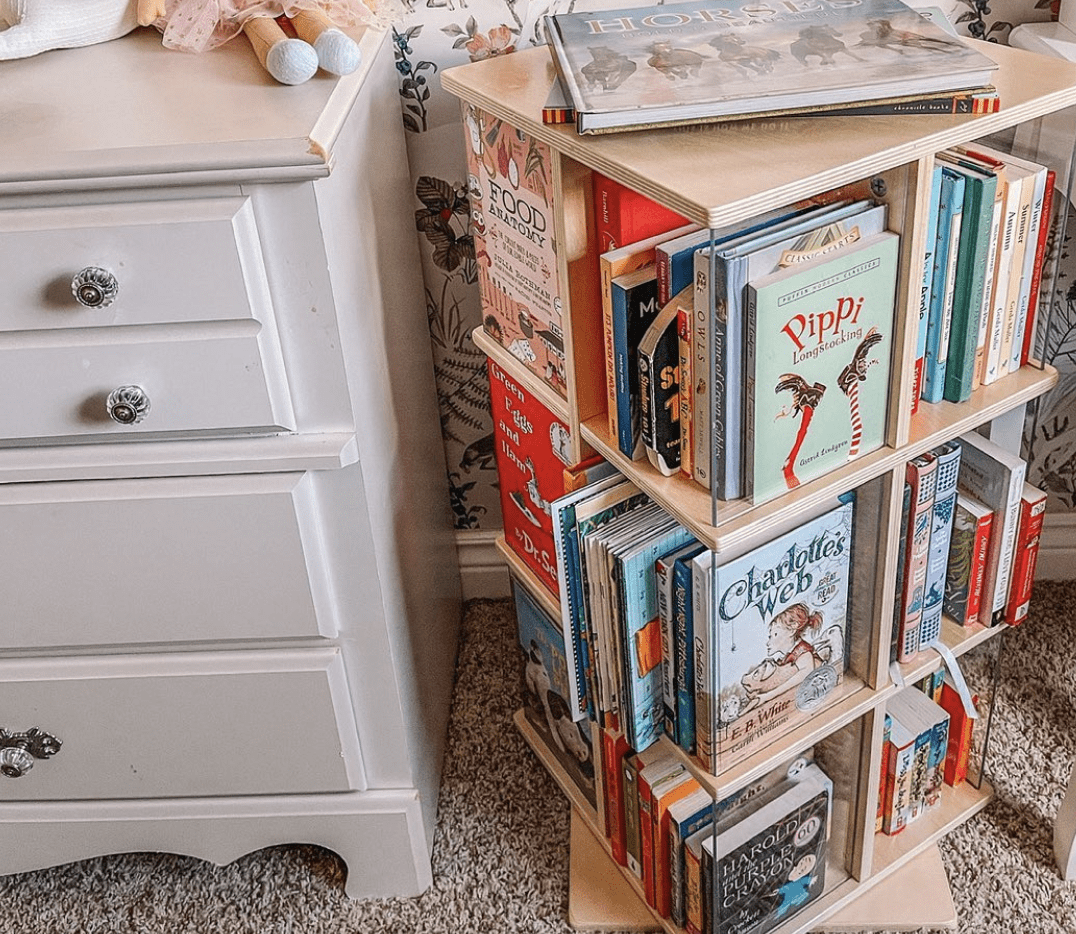 Use Rolling Carts
Rolling carts are great for toy storage, and they are relatively inexpensive, too. You can roll them out when kids want to play and roll them away someplace hidden when they are finished.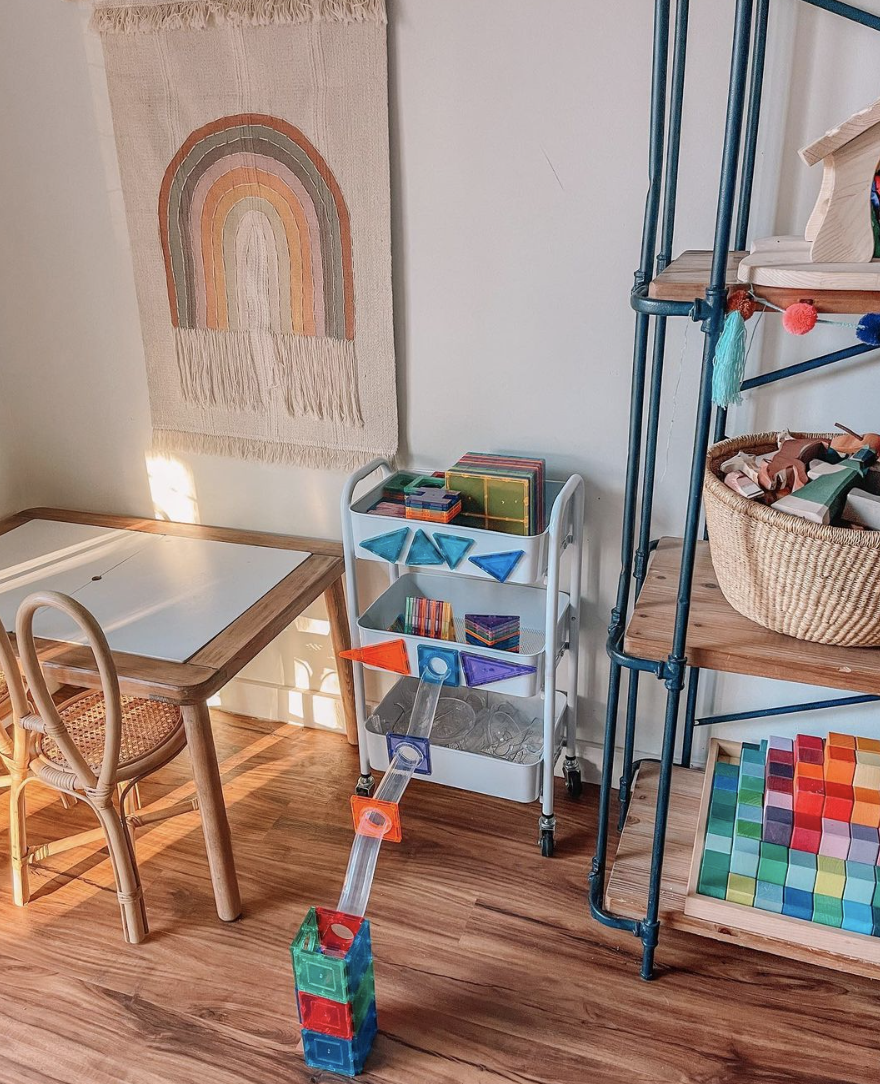 Sleek and Simplistic
This look is great for a toy room or even if you don't have a toy room. You could have this right in your living room; it's so pretty.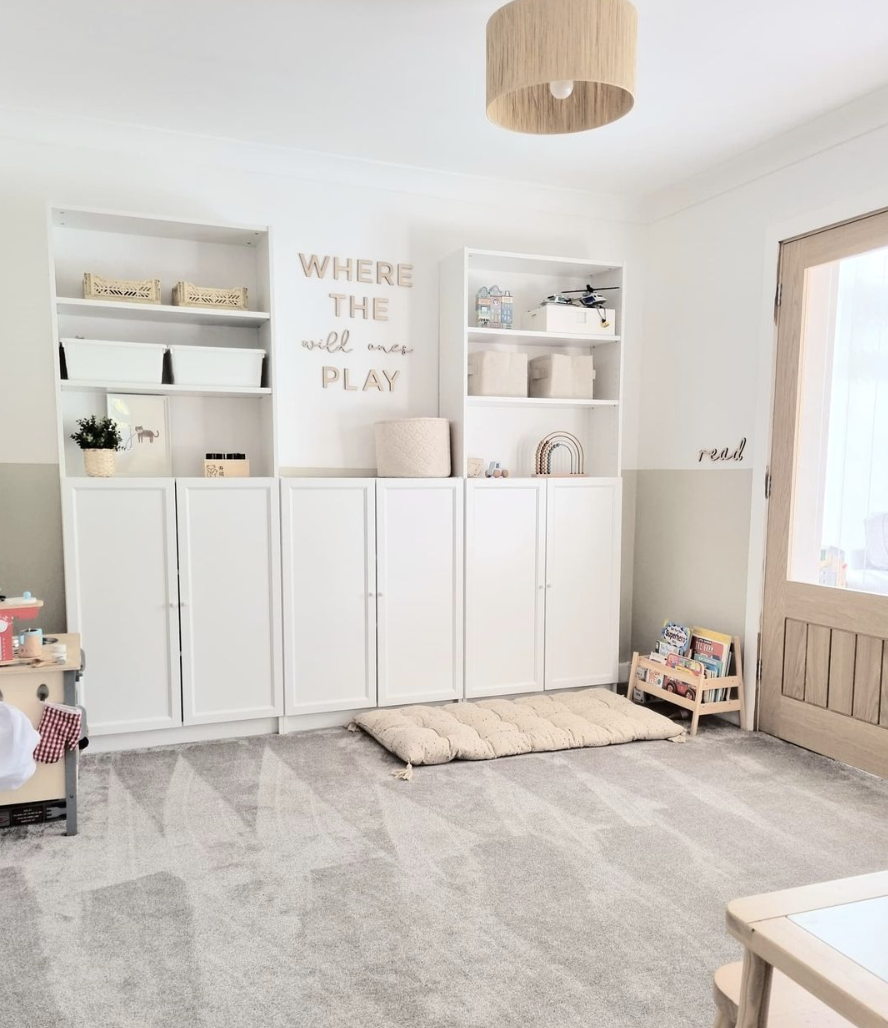 Matchy Toy Storage
Don't waste an opportunity to turn toy storage into a creative work of art. Match your toy bins, hang your child's favorite artwork and throw in some lights!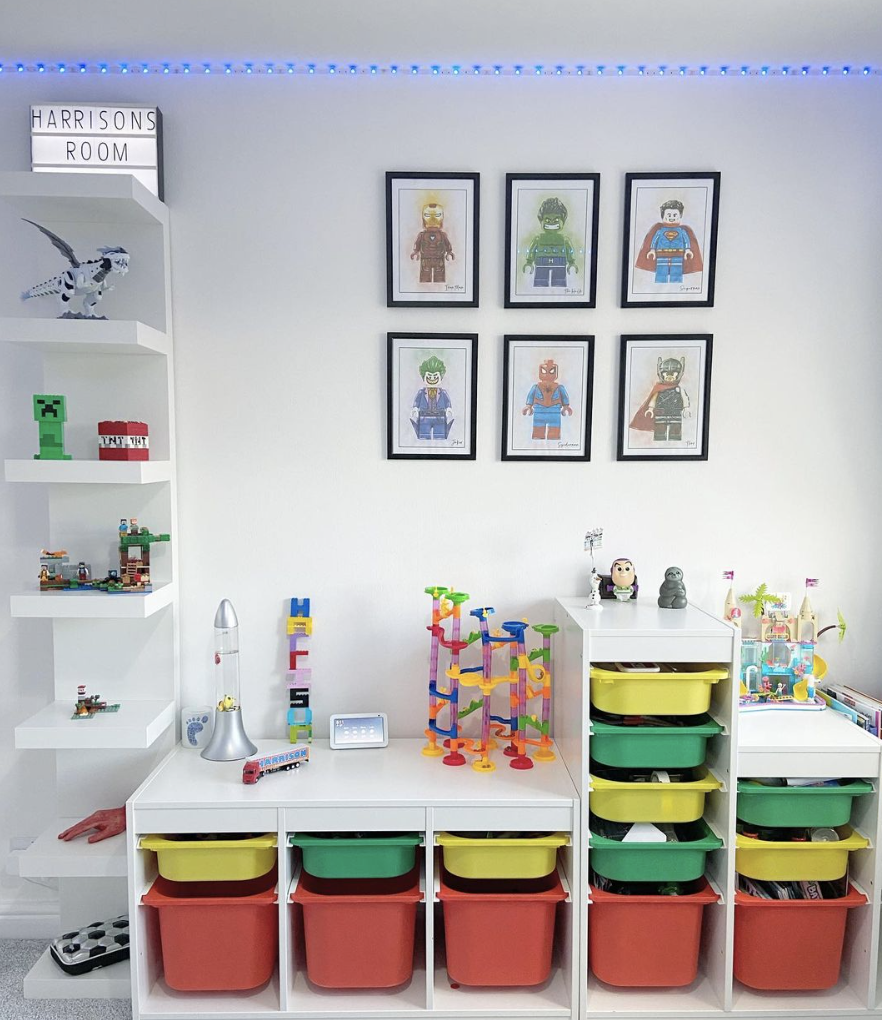 Add in Something Cute
These child-size lockers not only provide a space to store toys, but it doesn't get much cuter than this! The mint green color adds a playful vibe and is stylish and trendy.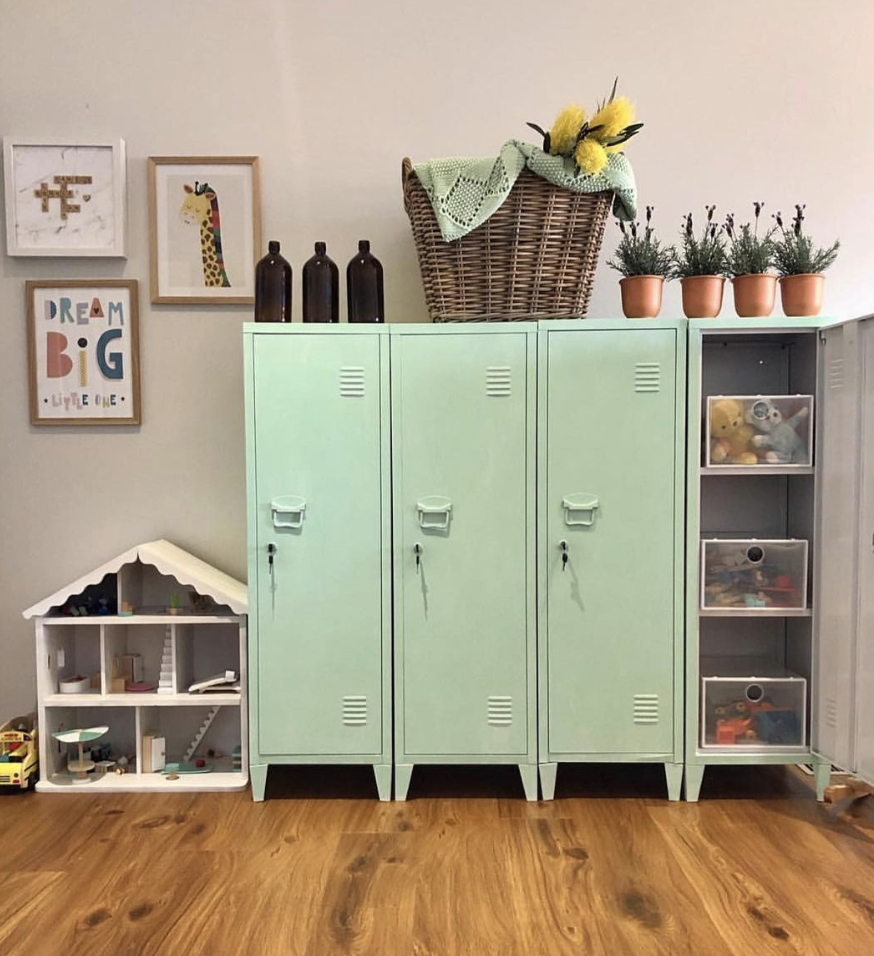 Label Everything
Keeping clean and organized all comes down to labels and everything having a place to call home. If you have kids who can't read yet, try putting pictures on the labels so they can help clean up, too!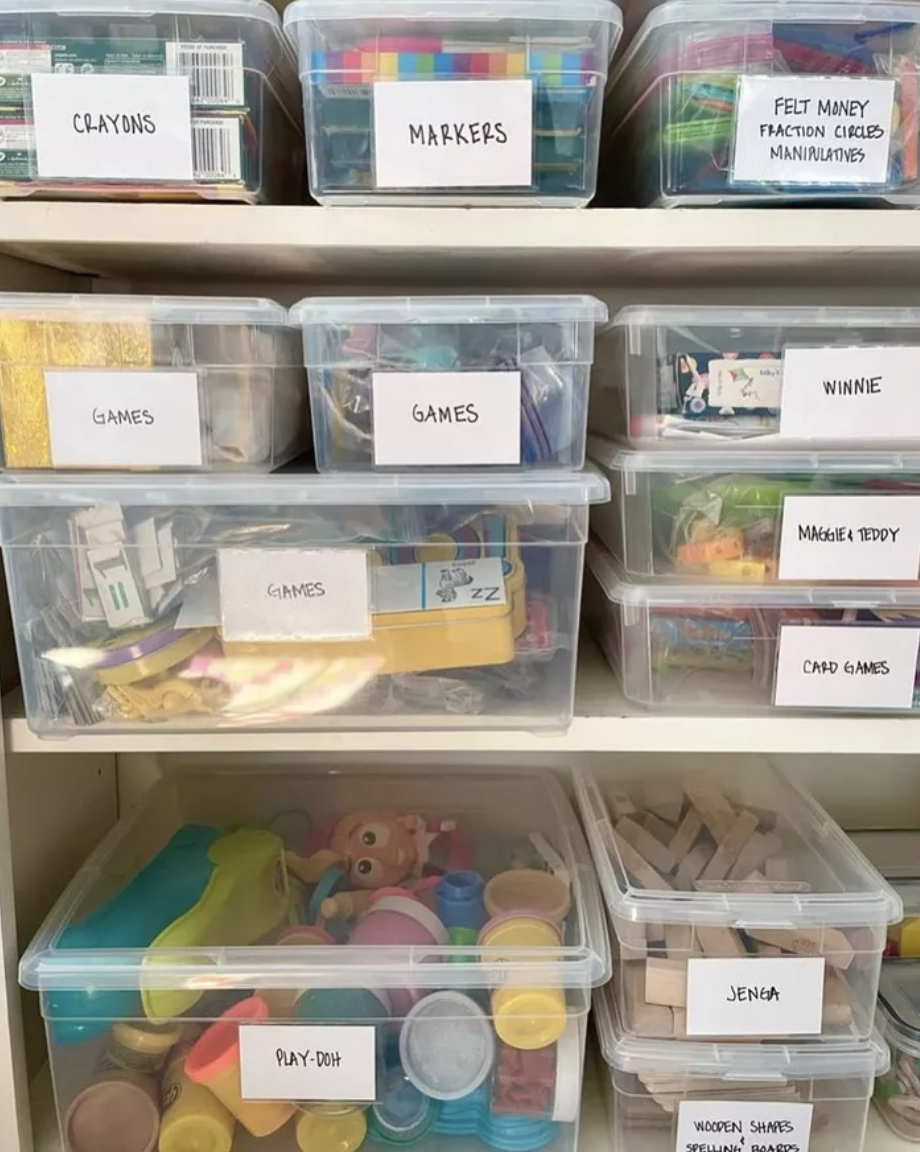 Open Shelving and Lots of Lower Storage
Use a large wall in your home with tons of open shelving and coordinated storage underneath. Baskets can be used to store smaller toys, while up top, you can keep large toy sets that don't fit in baskets or drawers.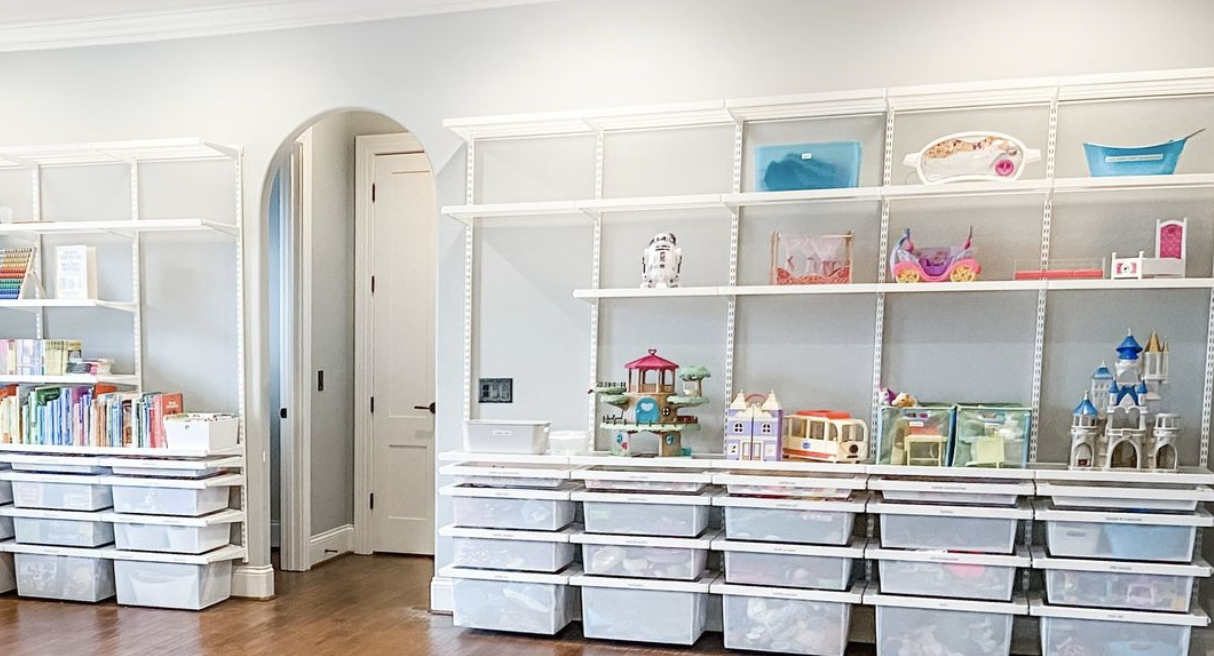 Take It to the Wall
Get creative with stuffed animal toy storage by incorporating a decorative shelf that's fun and unique.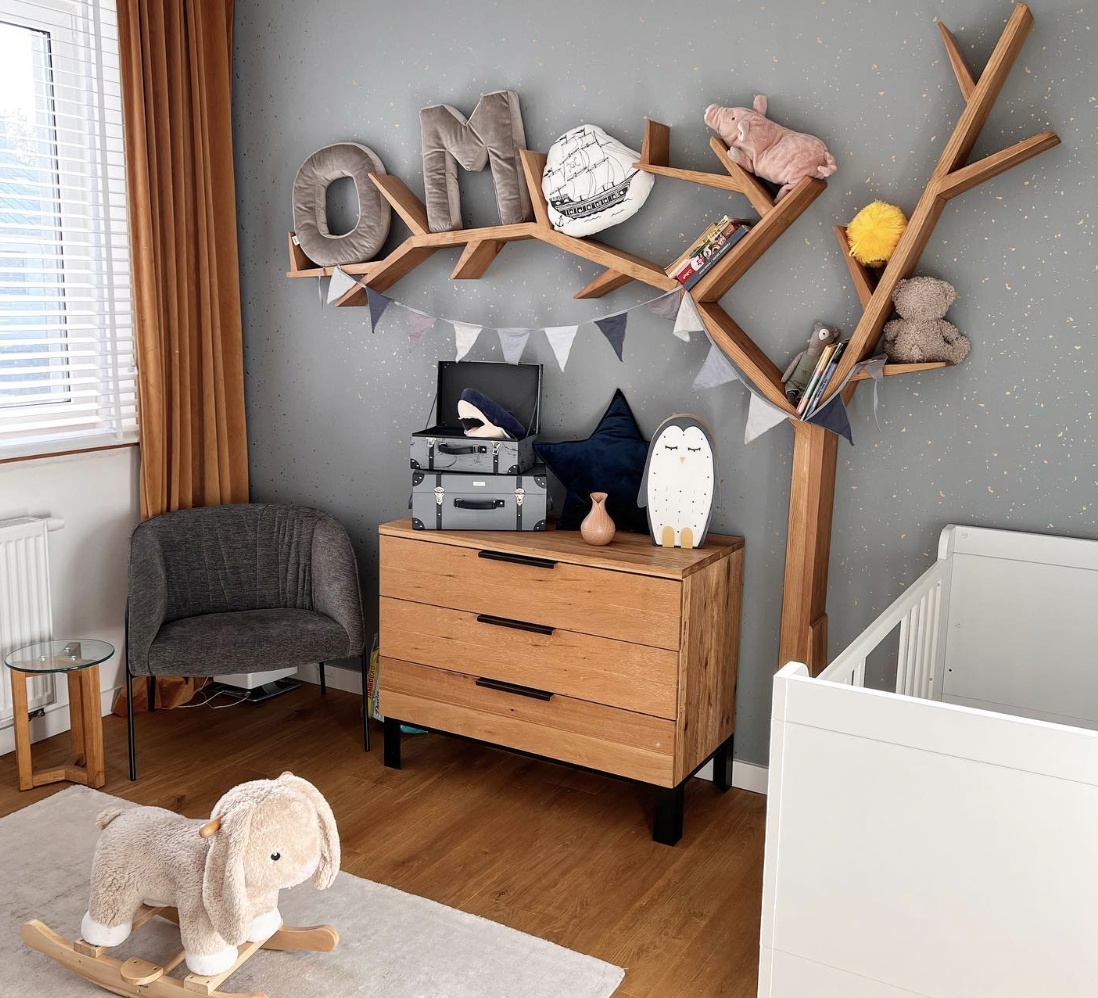 Maximize Space with Wall Hanging Storage
If you're short on floor space, utilize your walls. There are many options for sleek and slim wall toy storage. Use every available corner you can, too. Hanging a skinny bookshelf is a great idea to store books without taking up a ton of room.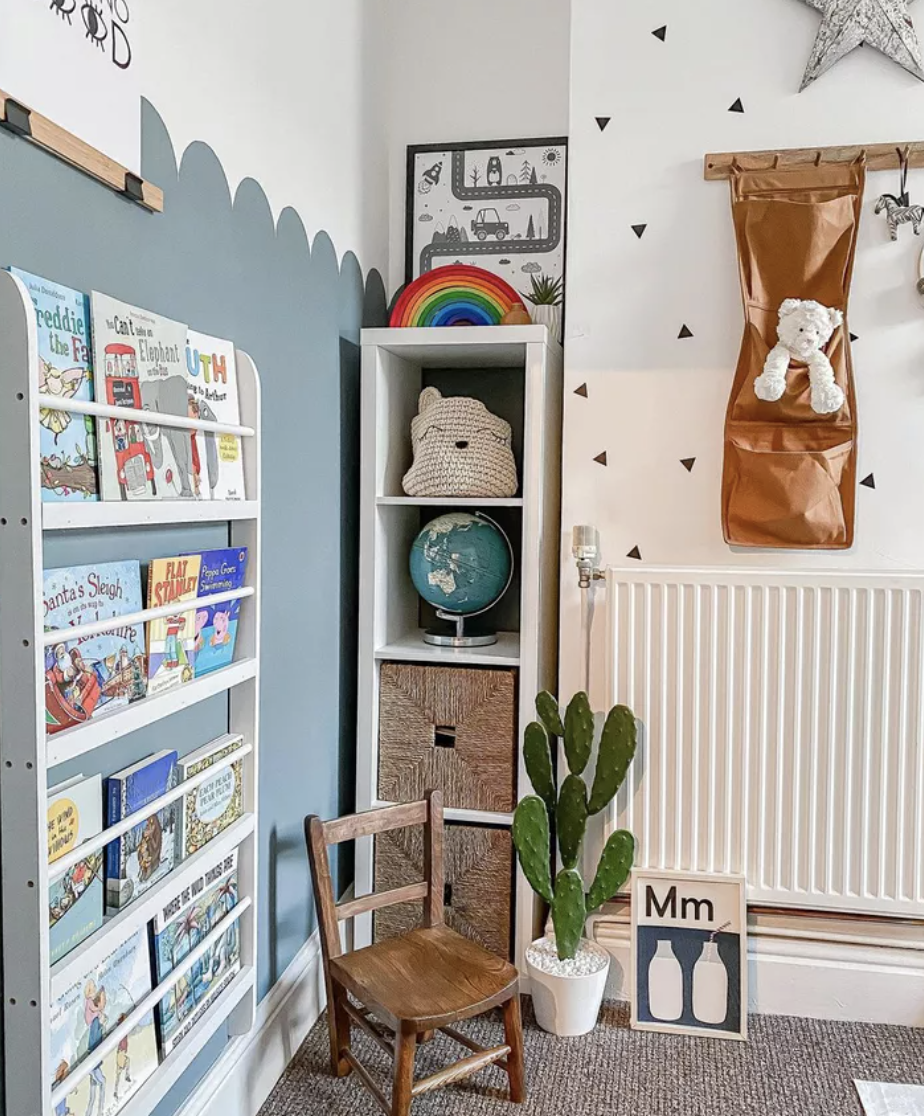 No Toy Room? No Problem
Not all houses are created equal; sometimes, we are not lucky enough to have a designated room just for our kids' toys. If that's the case and you need some clever solutions, you are not alone. Many DIY Bloggers and Interior Designers have devised innovative ideas for toy storage without a designated toy room.
Here are some solutions if you don't have a toy room:
Cabinet Storage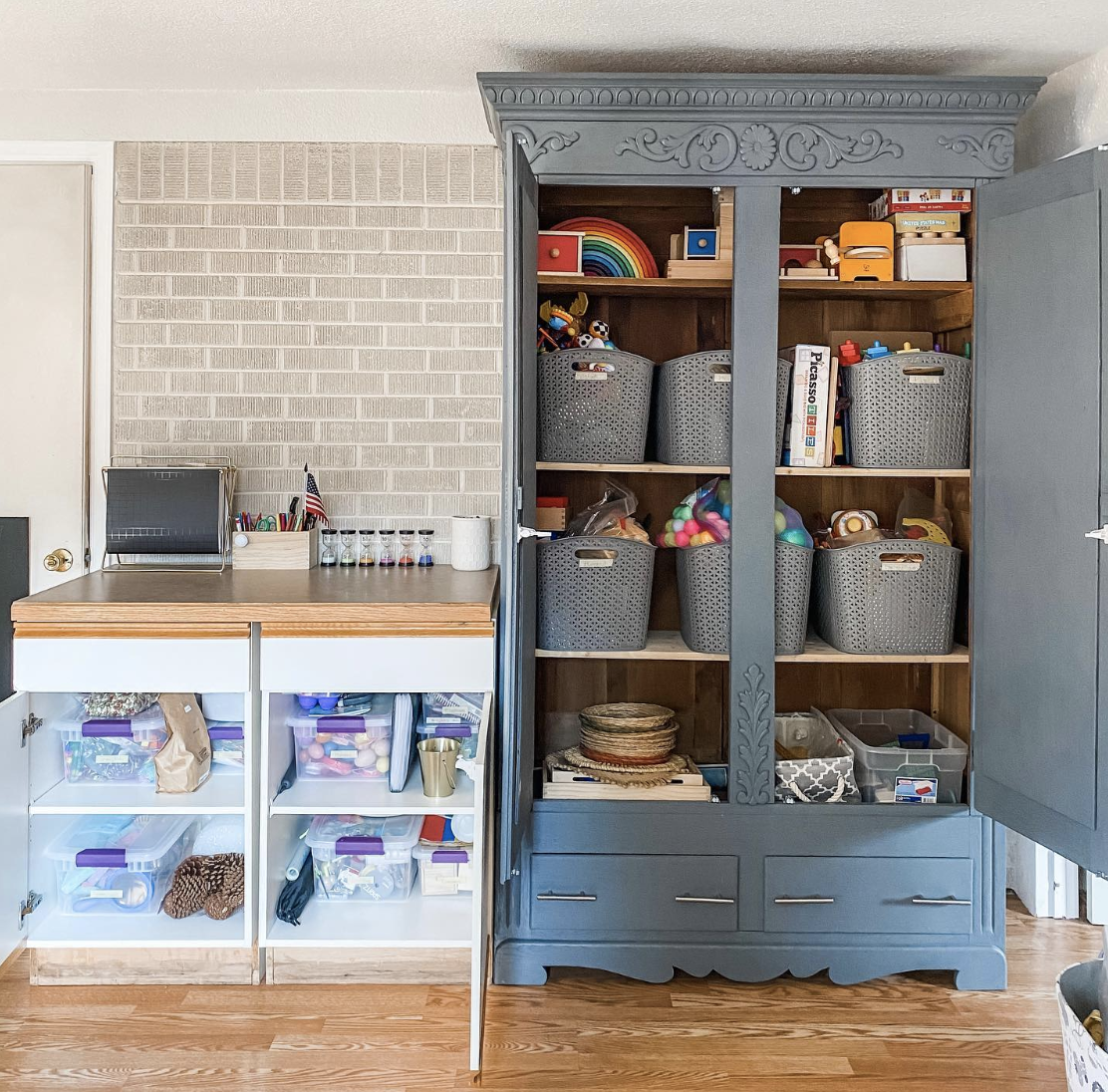 Hidden Storage in Furniture
When thinking about what furniture to put in your home, consider how much storage you have. You can get furniture with hidden storage. Couches or daybeds with drawers will provide extra storage and a great place to hide toys to keep your rooms pretty without childish storage solutions.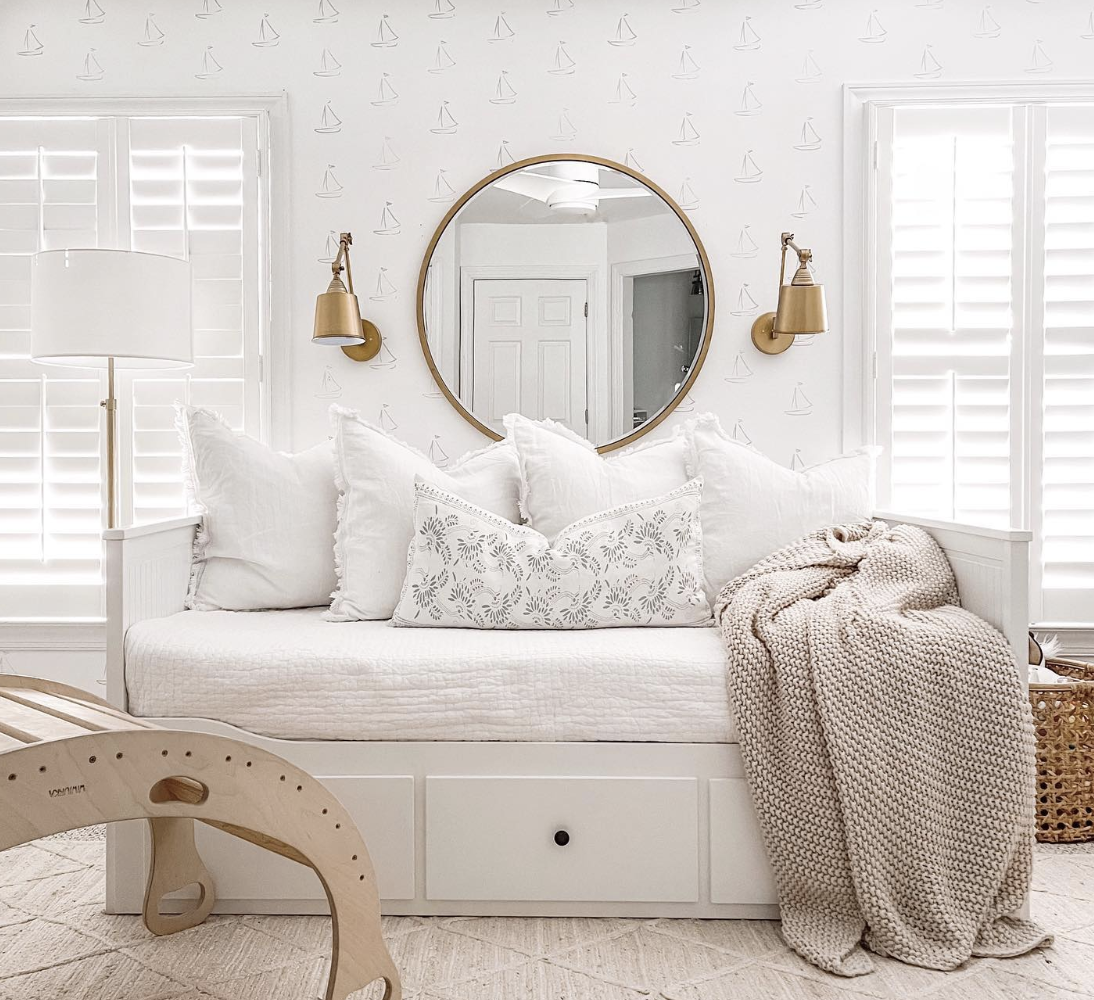 Trendy Cubbies with Fetching Baskets
A seagrass basket inside a natural wood cabinet looks sleek and on-trend — and no one has to know that you're keeping toys inside!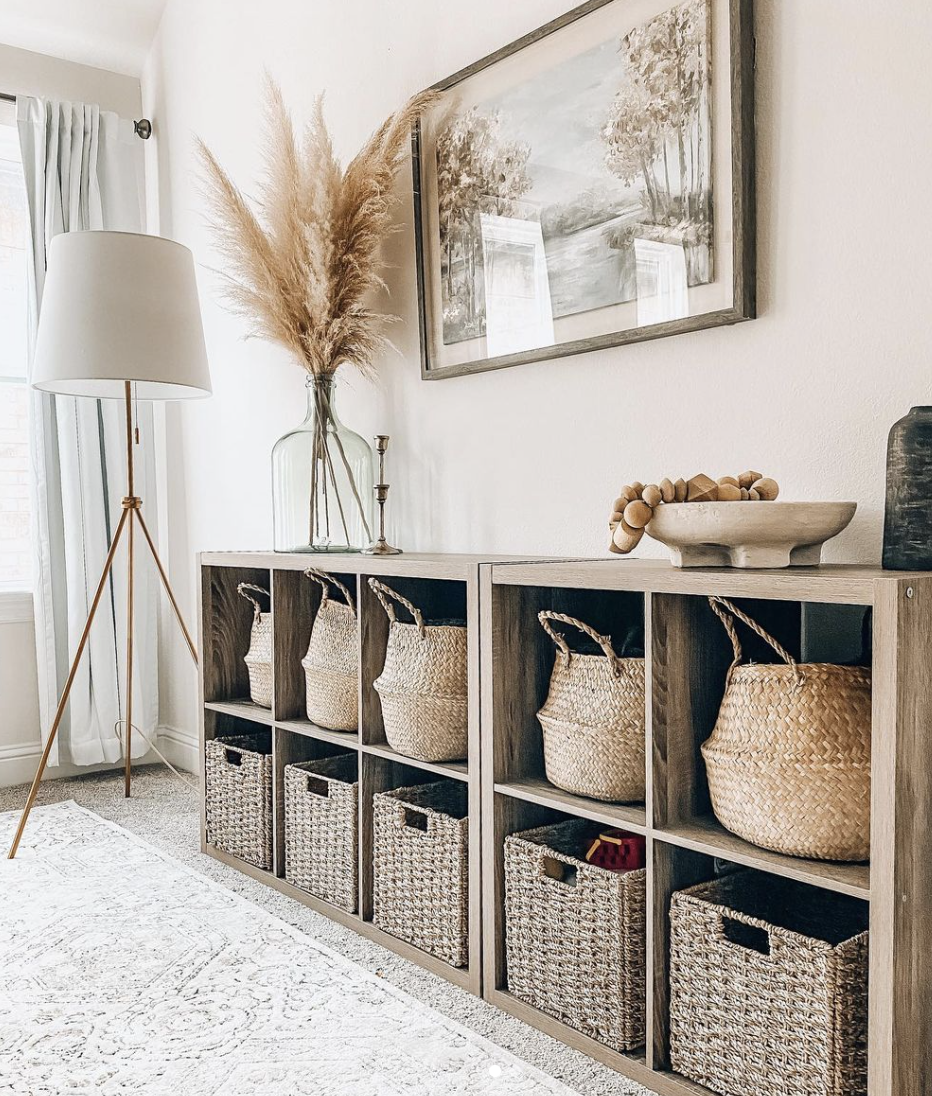 Related Article: Stylish Children's Toys That Can Double as Decor
In Style Cabinets with Mesh Doors
Much like the hidden furniture storage, trendy cabinets with mesh doors will provide you a place to hide away toys when not being used and allows the room to be a place of style still while also being functional.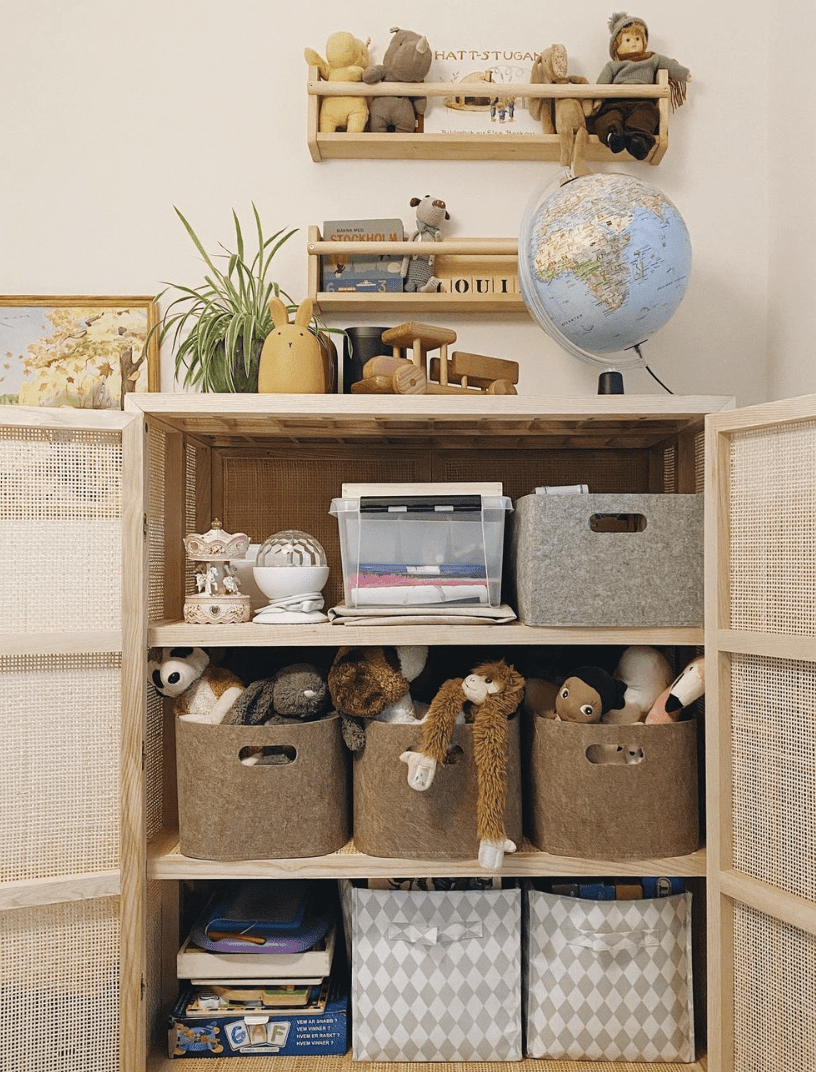 Utilize an Existing Bookcase
If you have an existing bookcase in your home, you can use it to store kids' books and smaller toys. Sometimes these toys look cute on display, too! Plus, kids' colorful books add a bright pop to your bookshelf.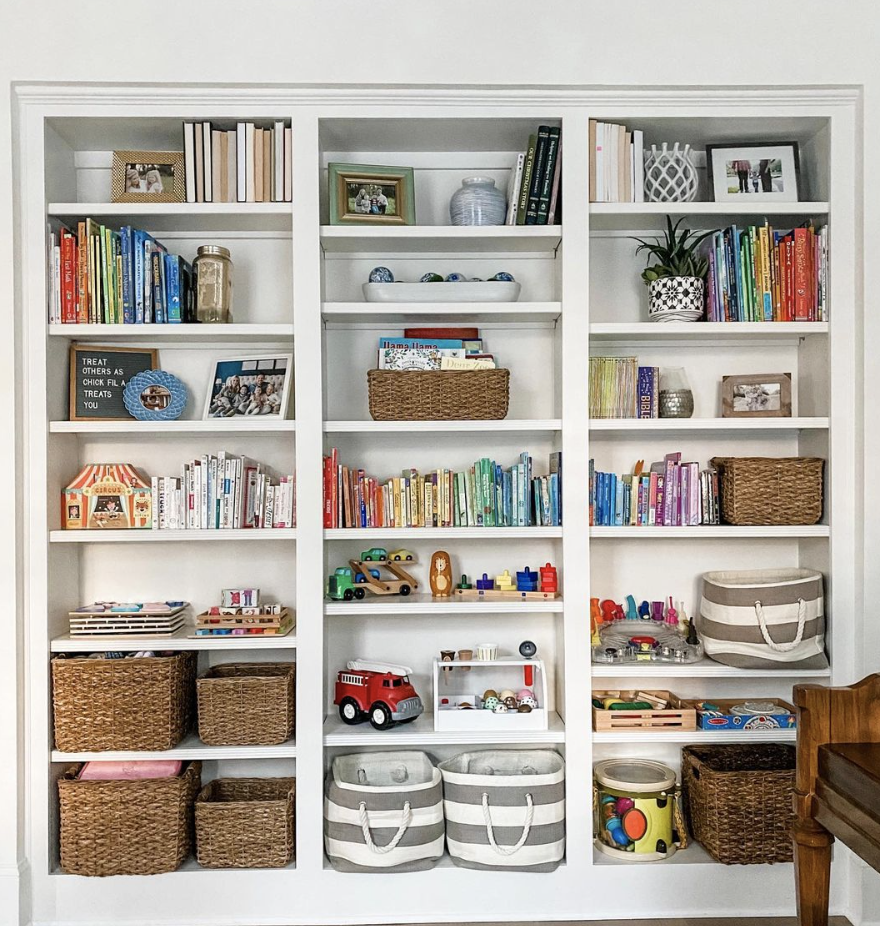 Clever Storage
Think about spaces where you can tuck toys away, like under beds.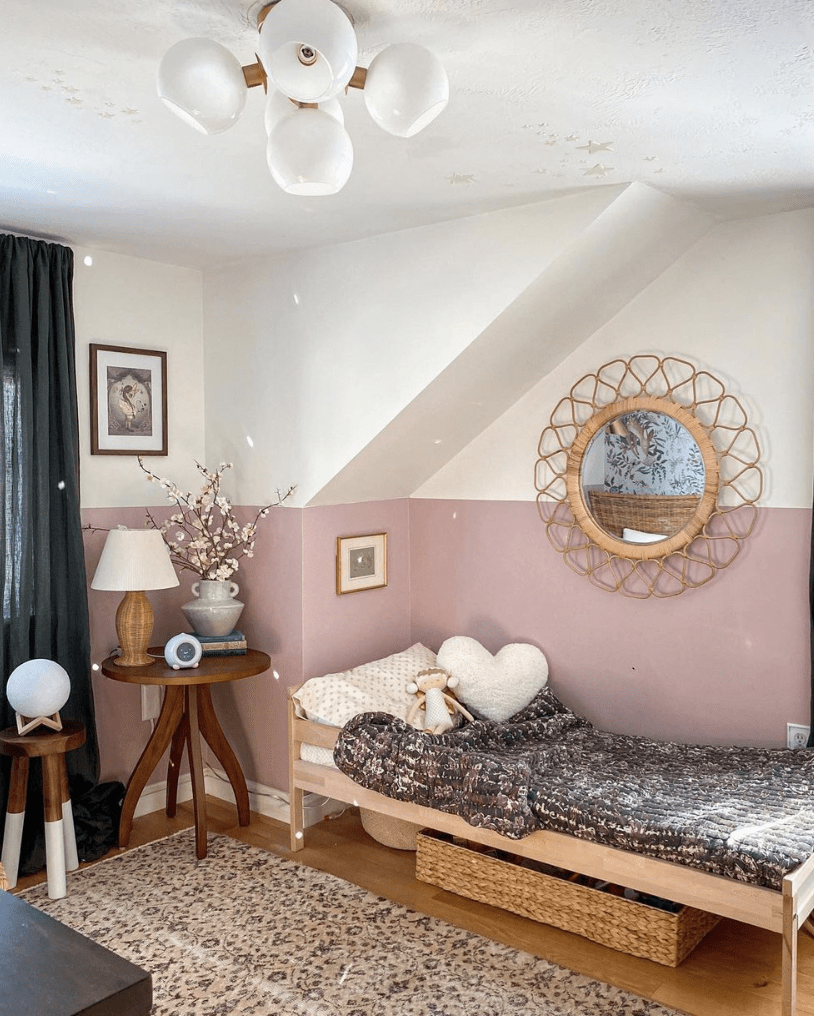 6 Quick Ways to Organize and Tidy Up a Toy Room
Do a Little Every Day
Try to tidy up a little bit every day. Pick a different set of toys or books to organize to help keep the playroom tidy. If you stay on top of things, they are less likely to get out of control.
Use a Rug or Toy Tidy Mat
Before your kids start to play, put a rug or mat on the floor. When they have finished playing and it is time to tidy up the playroom, everything can be gathered up quickly and put away.
Turn Tidying Up into a Game
Be creative with your chosen games; kids usually don't even realize they are tidying up. How about a game where you see who can make the rooms in the doll's house look best. Or who can sort the LEGO pieces into colors fastest? Or who can fit the most toy cars in a box? Kids are competitive by nature, so they enjoy trying to beat their siblings.
Have a Place For Everything
If children get used to each toy having a particular place, they will automatically put that toy back in that place when they have finished playing with it. This will help to tidy up the playroom and keep it looking tidy.
Use Storage Boxes
Storage boxes are the best for keeping a toy room tidy. Make sure you label them, so kids know where to put the toys when they are done. For kids that can't read, use pictures.
Rotate Toys
If a playroom is too packed with so many toys, it's hard to keep clean so try rotating your toys. Take half the toys and put them away in storage either in the garage, attic, or basement. After 6 months, take those out and put away the other half. Your kids will feel like getting new toys every 6 months!Don't forget to remove batteries from toys before putting them into storage to avoid corrosion.
Frequently Asked Questions
FAQ
How do you store lots of toys?
It's crucial to remember when you have a lot of toys that, everything must have a place. When everything has a place, it becomes easier to clean up and stay on top of messes. Also, make sure you store like items together and use large bins and labels. Keeping toys at an age-appropriate height will make it easier for kids to help with clean-up and may prevent accidents.
How do you store toys without space?
Don't despair if you do not have a designated space for toys. You can use spaces under furniture like beds, desks, and dressers—to store toys in decorative baskets that act as decor and conceal toys. Designate a storage cabinet in your living room or family room that is stylish and trendy, but that will also hide toys away.
How do you organize a toy room on a budget?
If you're working with a budget, you can hit yard sales, local buy and sell groups, or thrift shops to look for used storage solutions. Kid's items are readily available at places like these as people often get rid of these types of things as kids grow. You can also look around your home and see what items you already have that may work for toy storage.
How many toys should a child have?
This is important to remember when considering toy storage as almost 70% of children will probably require no more than 15 toys to play with. This is contrary to the 20-toy-rule, which suggests a higher number of toys for kids. Typically children play with the same toys over again and favor a particular set of toys over others. When setting up your toy storage, consider which toys your kids play with most and use this as an opportunity to discard or donate toys that are not being played with.
What do you do with larger toys that don't fit in baskets or storage?
For larger toys, like dollhouses, sets, and big pieces, install open shelving to store them on and store their subsequent smaller pieces beneath them in baskets. This will keep them together and more organized.
To read even more on kid's toy storage ideas, check out these related articles: