Shelving is one of those things we absolutely must have in our homes, though when you live in a small space like I do, it's nice for it to be a little less obvious and a lot more attractive – but that's the case for just about everything! Floating shelves can be a great way to get that needed storage, or even create spaces without needing bulky brackets or table legs. Let's look at some options, shall we?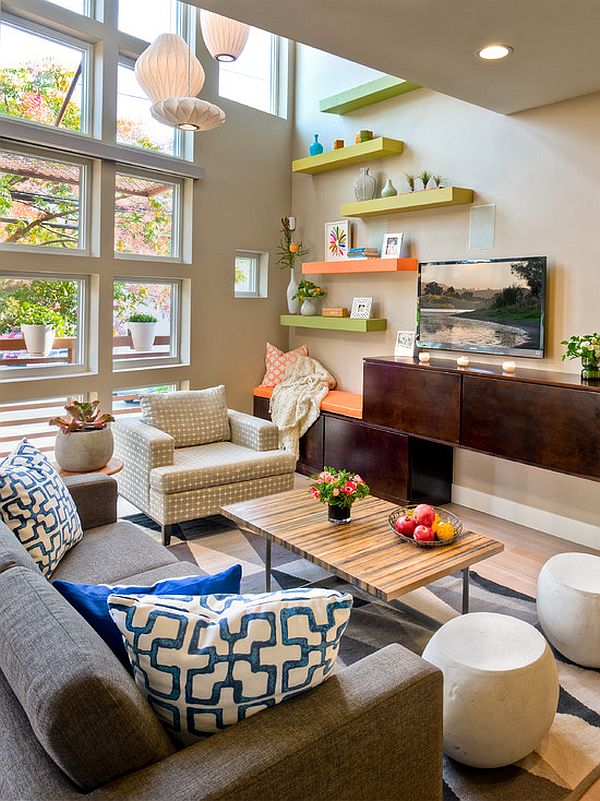 by Clarum Homes
Floating Shelves for the Living Room
You can actually create the visual effect of having a hutch or buffet with floating shelves. I have to say, this is not something I have ever thought of, but when I saw this, I definitely thought "duh!" I mean, why wouldn't you want to show off all of your pretty dishes without needing a bulky piece of furniture? [Via CocoCozy]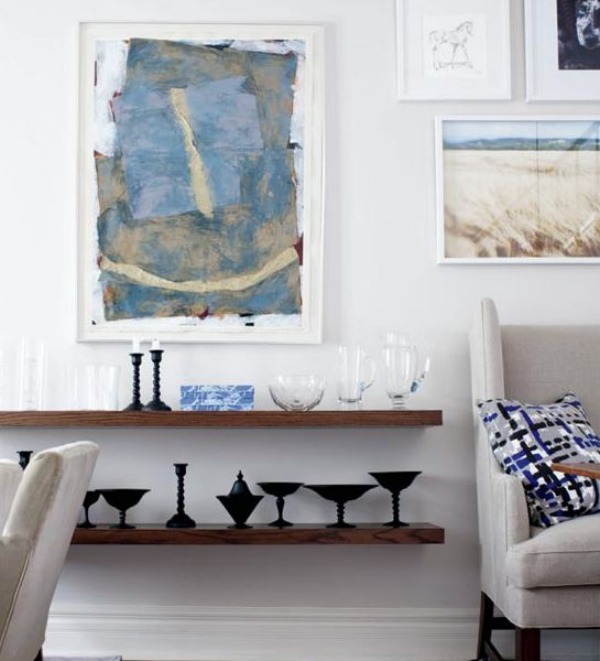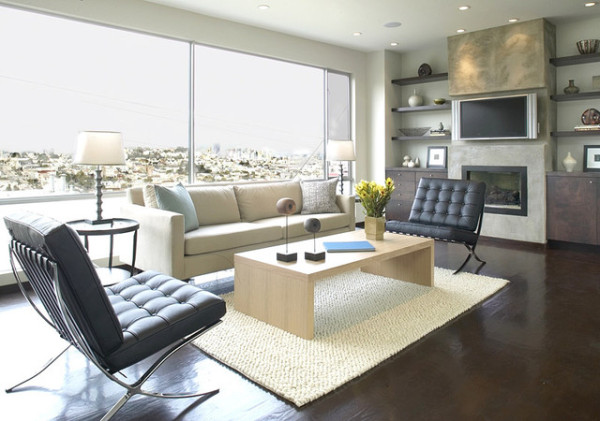 by Feldman Architecture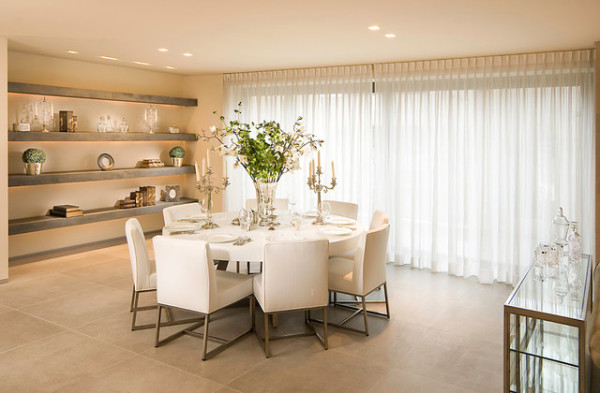 by Elad Gonen Photographers
The floating shelf here is less about storage and more about creating a space for art to live in, which is also important. This happens to be a great option for renters, because you avoid making tons of holes in the wall. It's also a great option, because you can easily change artwork without worrying about having an unintentional pegboard on your wall! [Via Inspired Wives]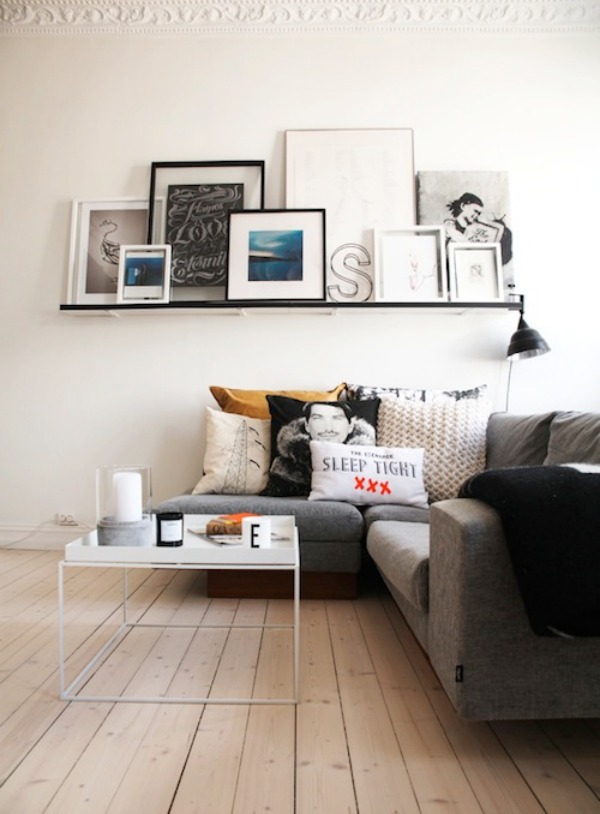 Though this shelf serves a similar purpose to the last one, it comes with full DIY instructions, and it has a more rustic feel to it, being made of thick wood and stained in a walnut color. It's a lovely way to juxtapose the modern print with other natural elements, like the plant. [Via Wonder Forest]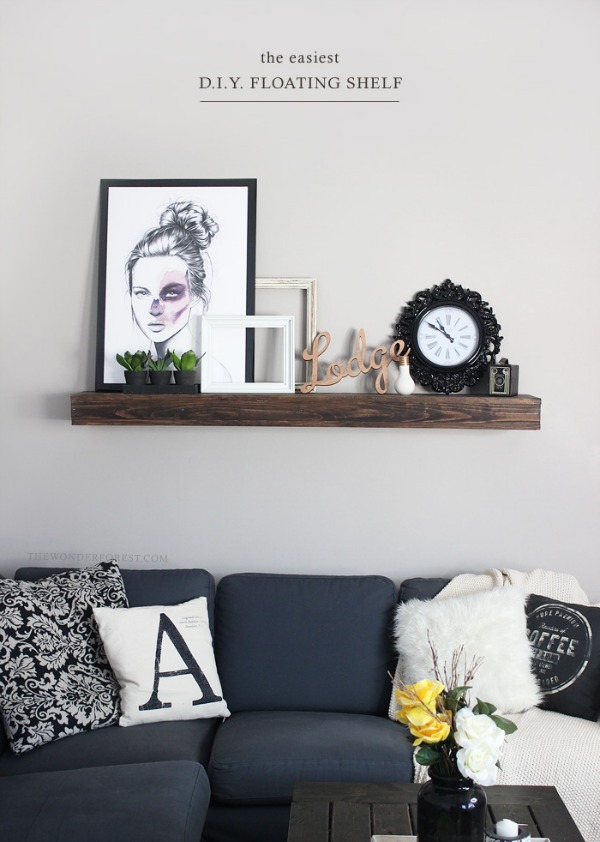 This floating shelf makes its contents look like they are the ones floating. This is a lovely and very minimal approach and is achieved by having the shelf the same color as the wall. Also, a lovely use of black and white, right? [Via Stylizimo]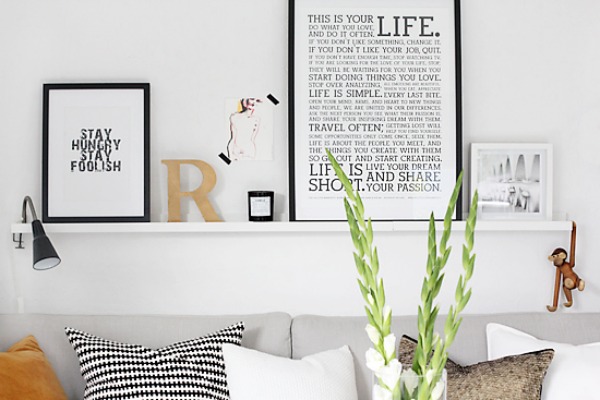 Rustic Floating Shelves
It's not a big secret that I think tree trunk furniture is awesome, so it's no surprise that I would be gaga over this floating tree trunk shelf! I mean, really, it's kind of genius, and it can be used in literally any room of the house. I could even see small versions in a bathroom, holding some perfume bottles, maybe? Oh yes! [Via Pet Sugar]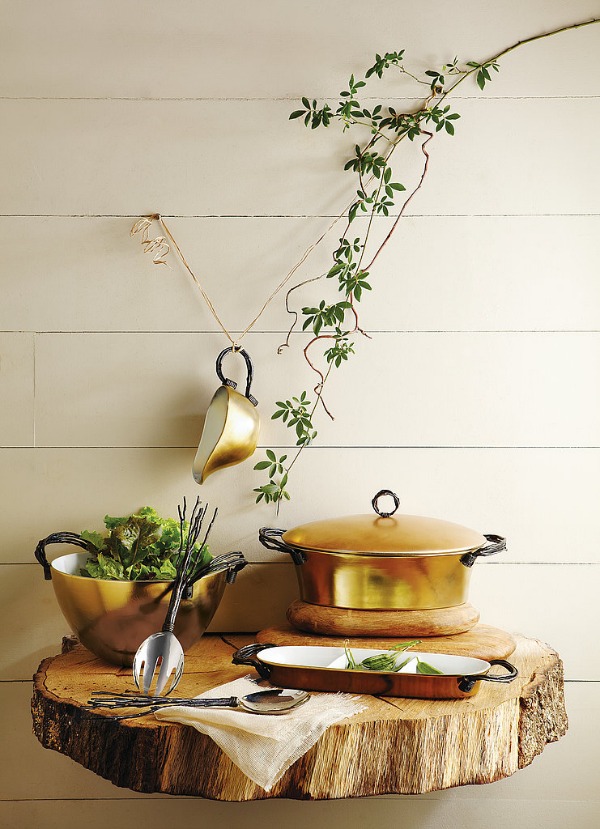 When you have a long hallway, it can be difficult to figure out what type of furniture to use, and also the scale of pieces. If the hallway also happens to be narrow, your options are even fewer. Fewer options aren't so much a problem when you know you can have a cool and rustic piece like this one, though! This is a multi-use unique piece that is sure to draw some attention. [Via Rilane]
For those pesky small walls in your home that you just can't figure out, a small and narrow shelf can often be a great answer, as it becomes a spot to show off some unique items. Not to mention, your wall no longer looks so lonely. A rustic and worn piece like this is a work of art on its own, so it doesn't need much else on top. [Via Reclaimed Trends]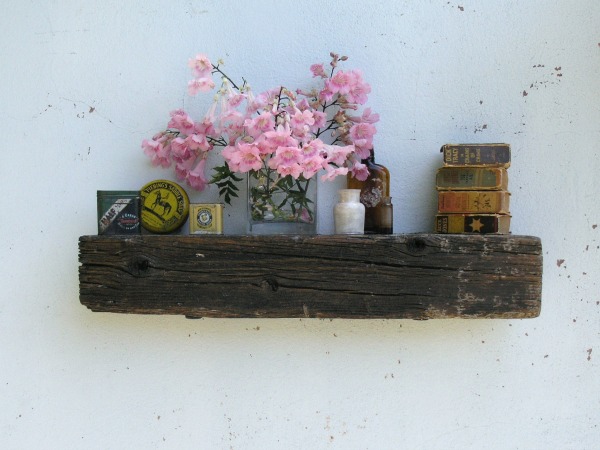 Floating Shelves for the Bedroom
So simple, and so effective. A bedside table is a much needed piece for a bedroom, but we don't always have enough space for one, and often a full table can make a space feel even more cramped than it is. In comes the floating shelf to the rescue, which gives you a spot to rest your nighttime reading. [Via Not My Beautiful Home]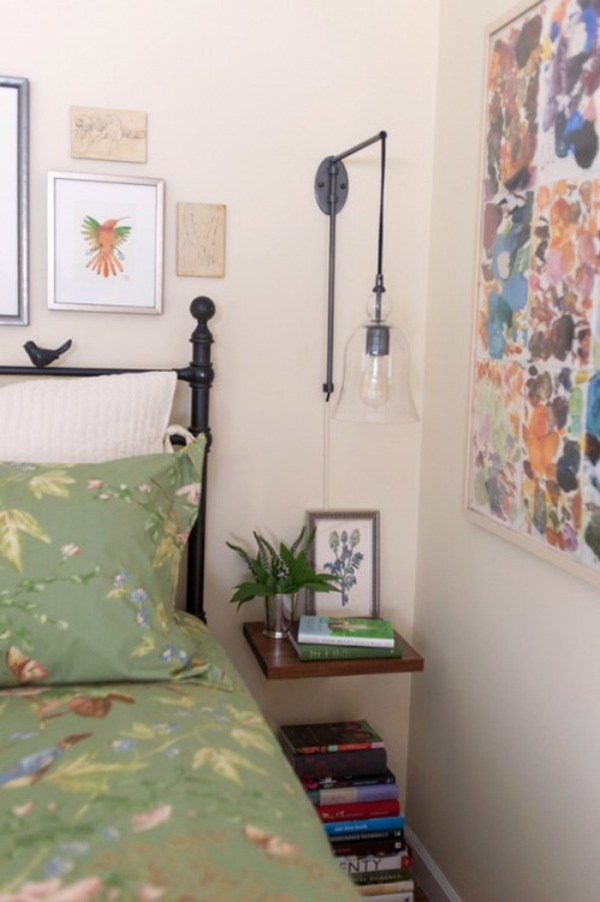 This happens to be a nursery, as you may or may not be able to tell, but this floating shelf idea can definitely be used in any bedroom. This would be a lovely option to store some extra books or just artwork, and it can even work as functional storage with the use of baskets and pretty containers. [Via Remodelaholic]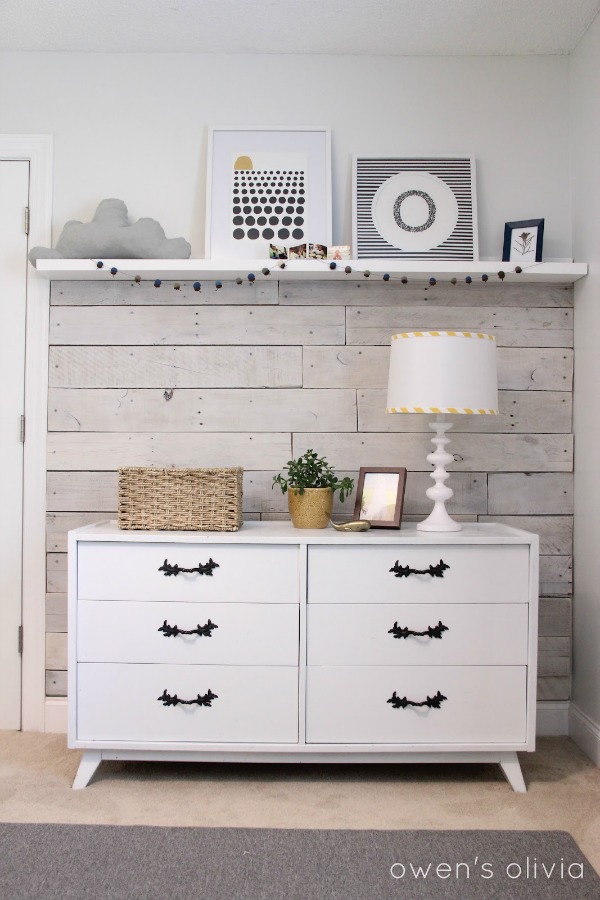 This lovely little rustic room would be the perfect getaway for guests to enjoy when they come to visit. I have to say, that headboard is the star of the show, and the floating shelves do their job perfectly by sitting on the sideline, offering function without taking away from the bed. [Via Design Sponge]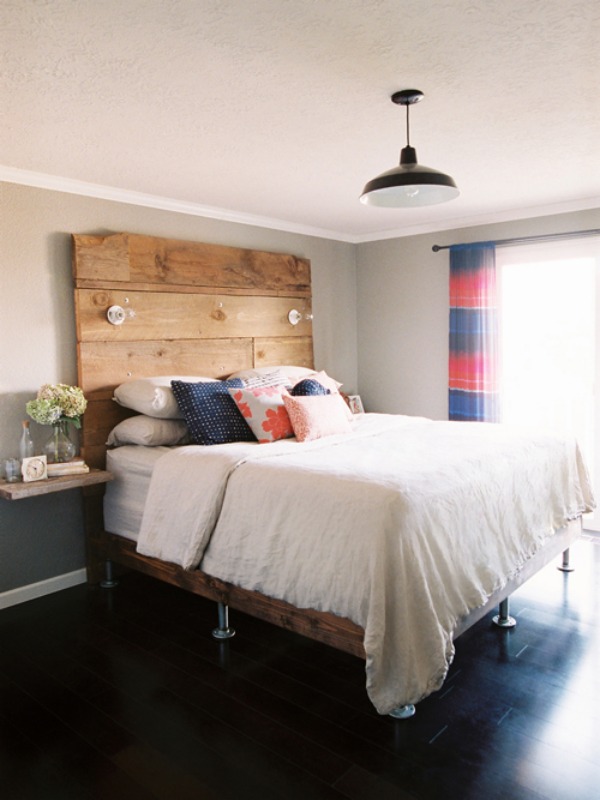 Floating Shelves in the Kitchen
I am a big big fan of open shelving in the kitchen (I happen to have some in my own), but floating shelves are just the bees knees! In a kitchen, the less bulky the furniture the better, especially in a small space, because you know those shelves will be filled with things. Plus, you want them to be the standout, not the shelving itself. This is perfection right here. [Via Design Sponge]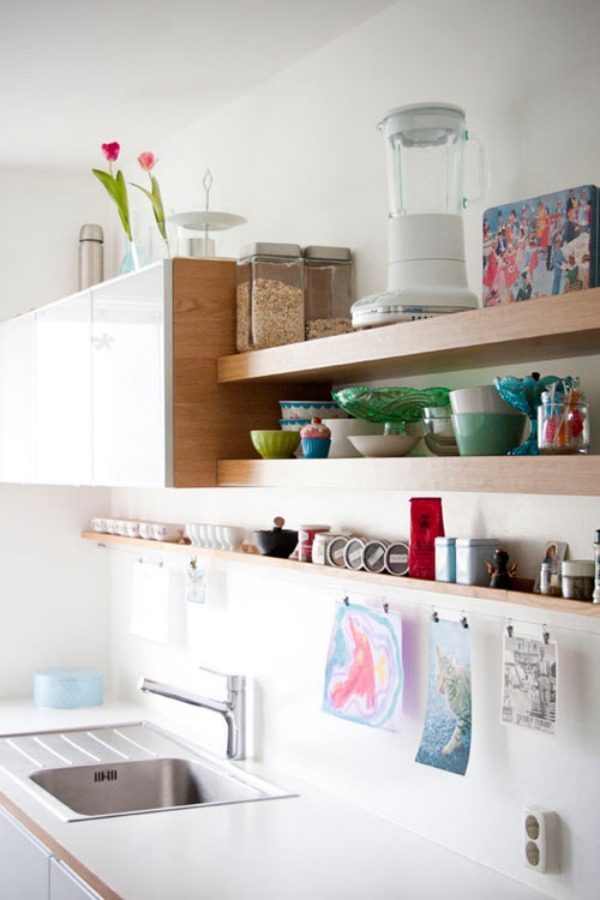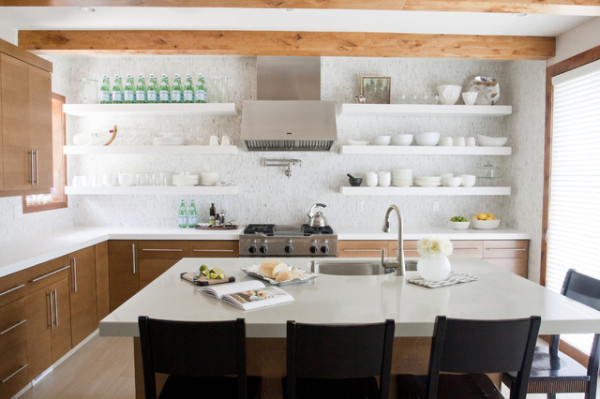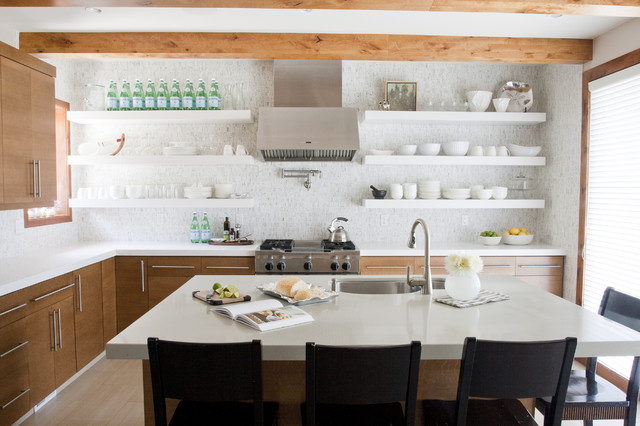 by Alice Lane Home Collection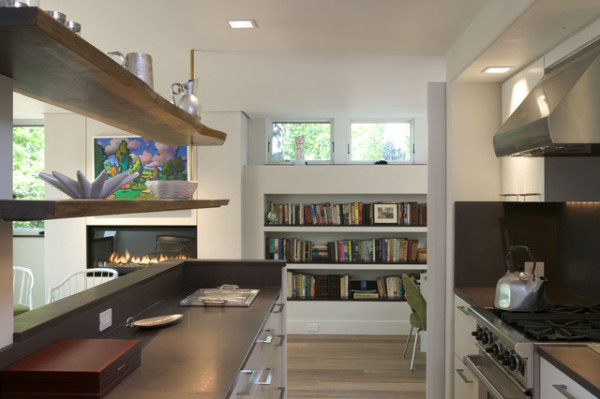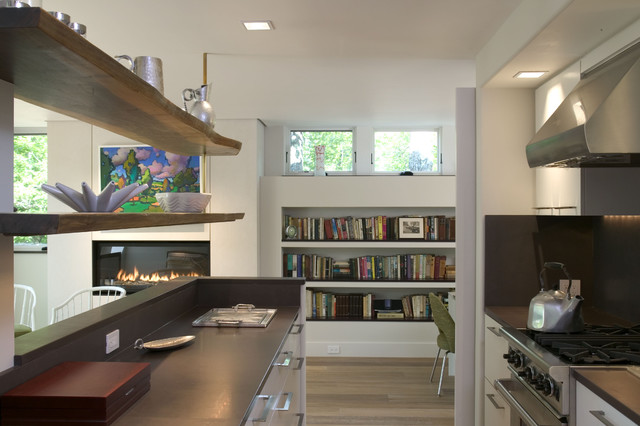 by Knight Associates
There is something to be said about adding storage in a kitchen, and that something is "Yes please." Seriously, who doesn't wish for more? This is a lovely and stealthy way to get that storage, and it makes many pieces that may often get hidden behind closed doors readily available to you, which is also fantastic! [Via CocoCozy]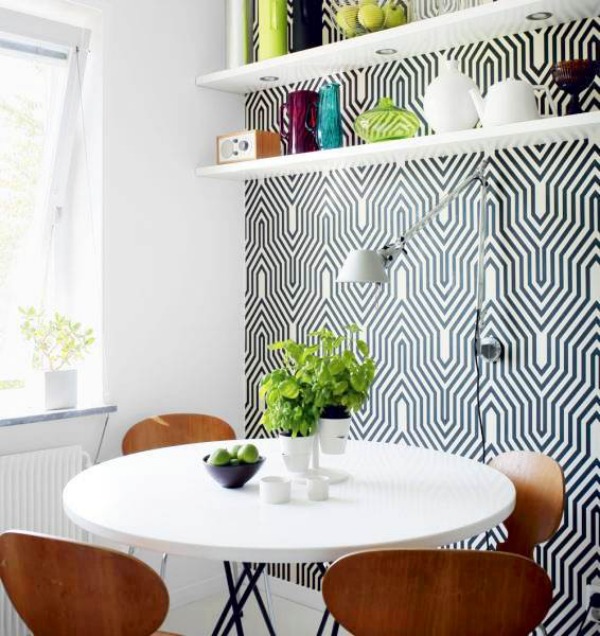 Create Spaces with Floating Shelves
Don't have a room to dedicate to a home office? No problem. You can have space for your laptop and filing papers in just about any room you choose if you use floating shelves. This is a brilliant idea, and because the shelves are the same color as the wall, they also look a little like built-ins. Such a great look! [Via CocoCozy]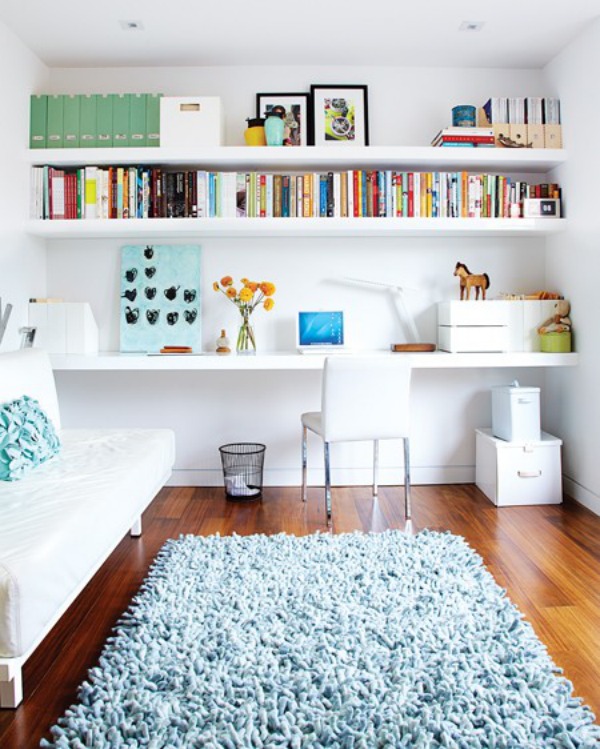 This may be my favorite use of floating shelves, because an entire space is created with it. When you don't have a defined entryway in your home, it can often feel a little confusing to figure out where to put your keys and even where to have a mirror for a last-minute check out the door. This is a great way to get all of that, and throw in a little decor, too! [Via A Thoughtful Place]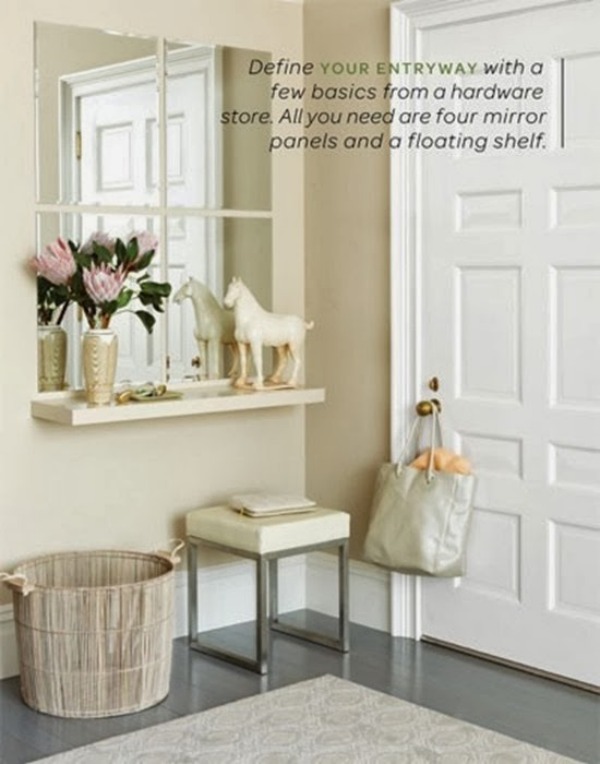 Have you used floating shelves in your home, and if so, how do you like them? It's kind of amazing how much you can do with them, and the huge impact these often small pieces can have in a home is quite striking. So go on, create a gallery space, kitchen storage, a rustic corner, an office space, or whatever else you can think to do with floating shelves!