Stuffed animals are a complete joy and also an absolute pain. Total joy for the kid that has them to play with, agony for the parent or older sibling that slips on them or has to pick them up when they're strewn all over the house or when they take up all the space in a room, the garage, or the attic.
The crazy thing is that they're a necessary evil and there's almost no way of escaping stuffed toys and the need to get them for your kids. Stuffed toys make it to the birthday wish lists, the Christmas list, the "my friends at school have a Peppa pig stuffed toy" list or even the "I saw this in the mall and I want it" list.
Stuffed toys look cute and are great gifts for children, however, they are every interior decorator's nightmare and the house keeper's headache, because they take up too much space. This article is going to give you ten great ways to store these little frenemies.
The Stuffed Toy Ottoman
This ottoman can come in different shapes and sizes, but it's usually a single column, rectangular storage cabinet. Kids will especially love it because it will feel like having a treasure chest of toys. The other great thing about this storage idea is that it can also serve as a piece of furniture – it can be set at the foot of their bed to be sat on, a stool to reach high things, and generally a storage idea that adds aesthetic beauty to the room.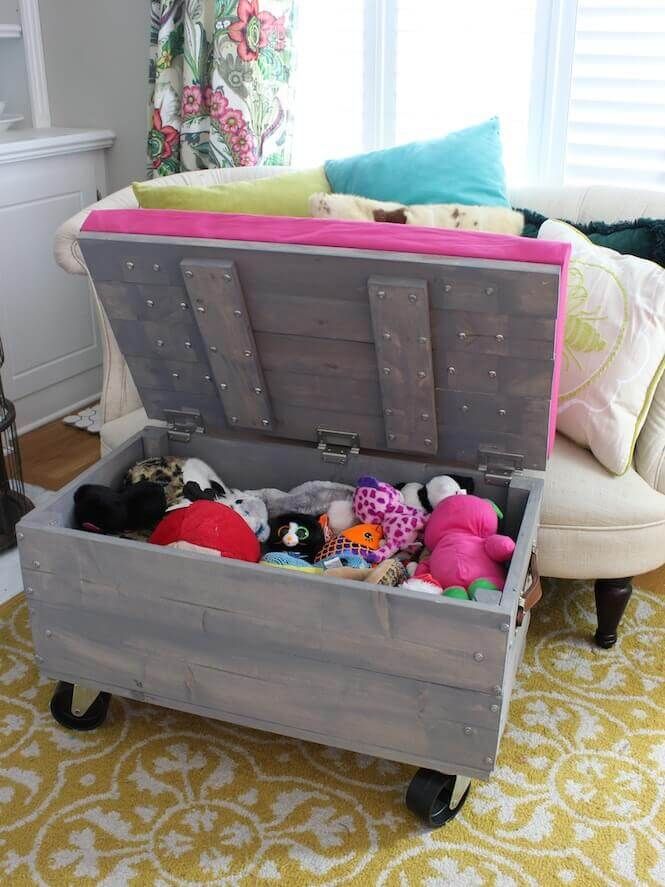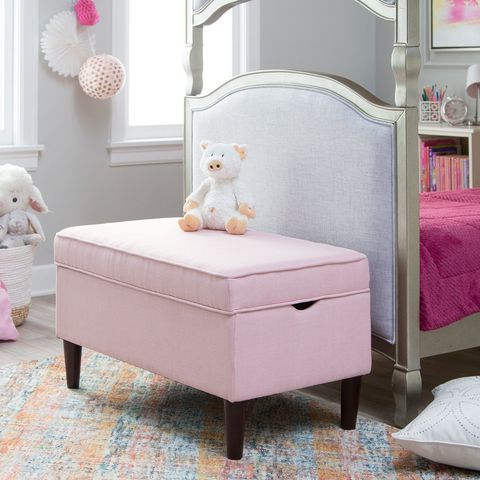 The Stuffed Animal Storage Swing Set
This is easily an all-time kid favorite and it allows parents to arrange stuffed toys according to categories. Old toys that are no longer the favorite can be at the highest rung of the swing, while the most used set can be on the lowest and easy to reach rung. Another great thing about this is that it makes room for a non-clumsy stuffed toy arrangement and it's a great interior décor choice because it's unconventional, stylish and can actually be made at home if you don't want to buy it.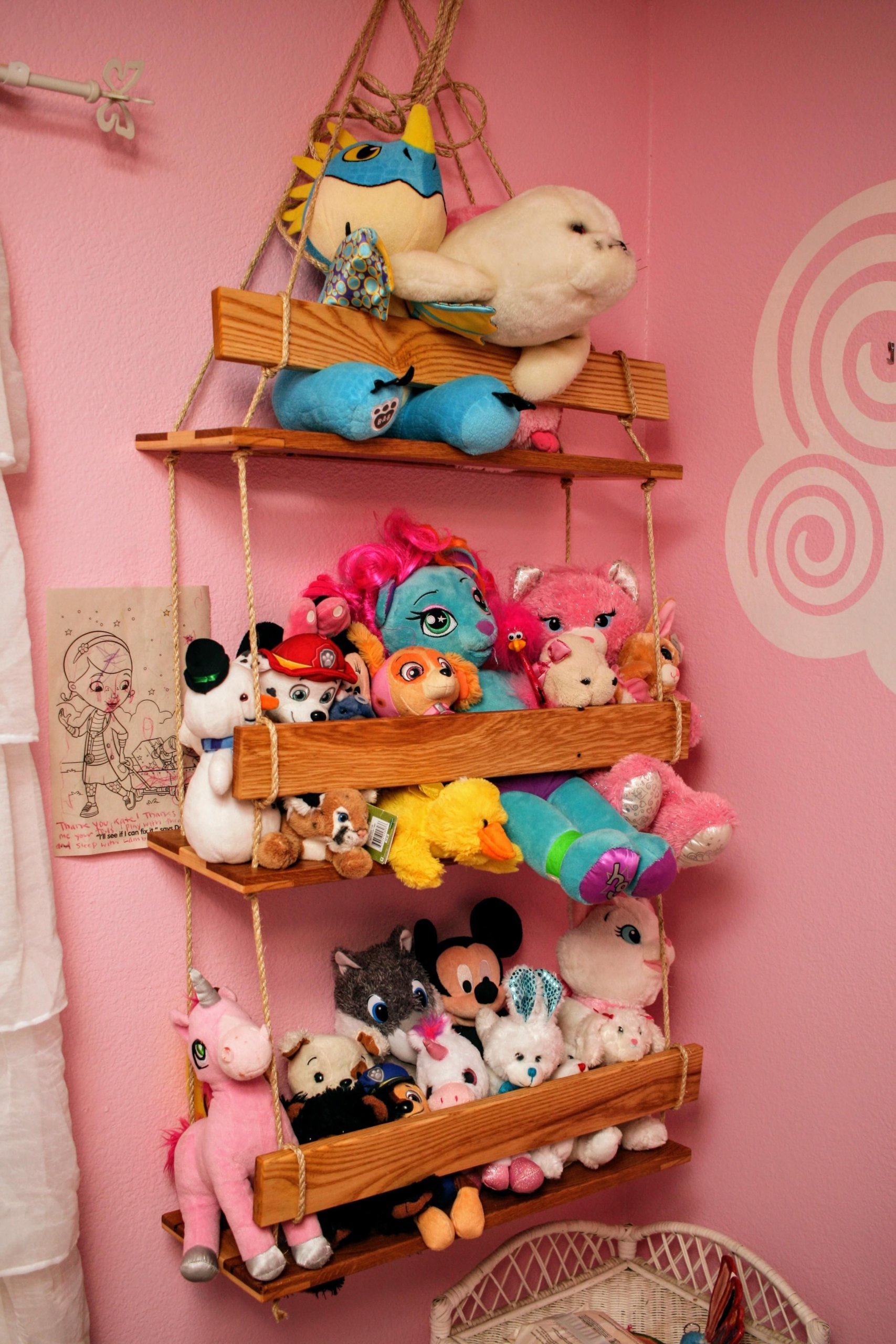 The Stuffed Animal Storage Cabinet
This is a small set of drawers that are exclusively for toys. It is easily a fantastic choice for parents and kids particularly if you have to clean up or rearrange the toys. The toys can easily and hurriedly be stuffed into the drawers. It keeps the toys out of sight and ensures that even though it's a kid's room, it can still have a look of normalcy and cleanliness.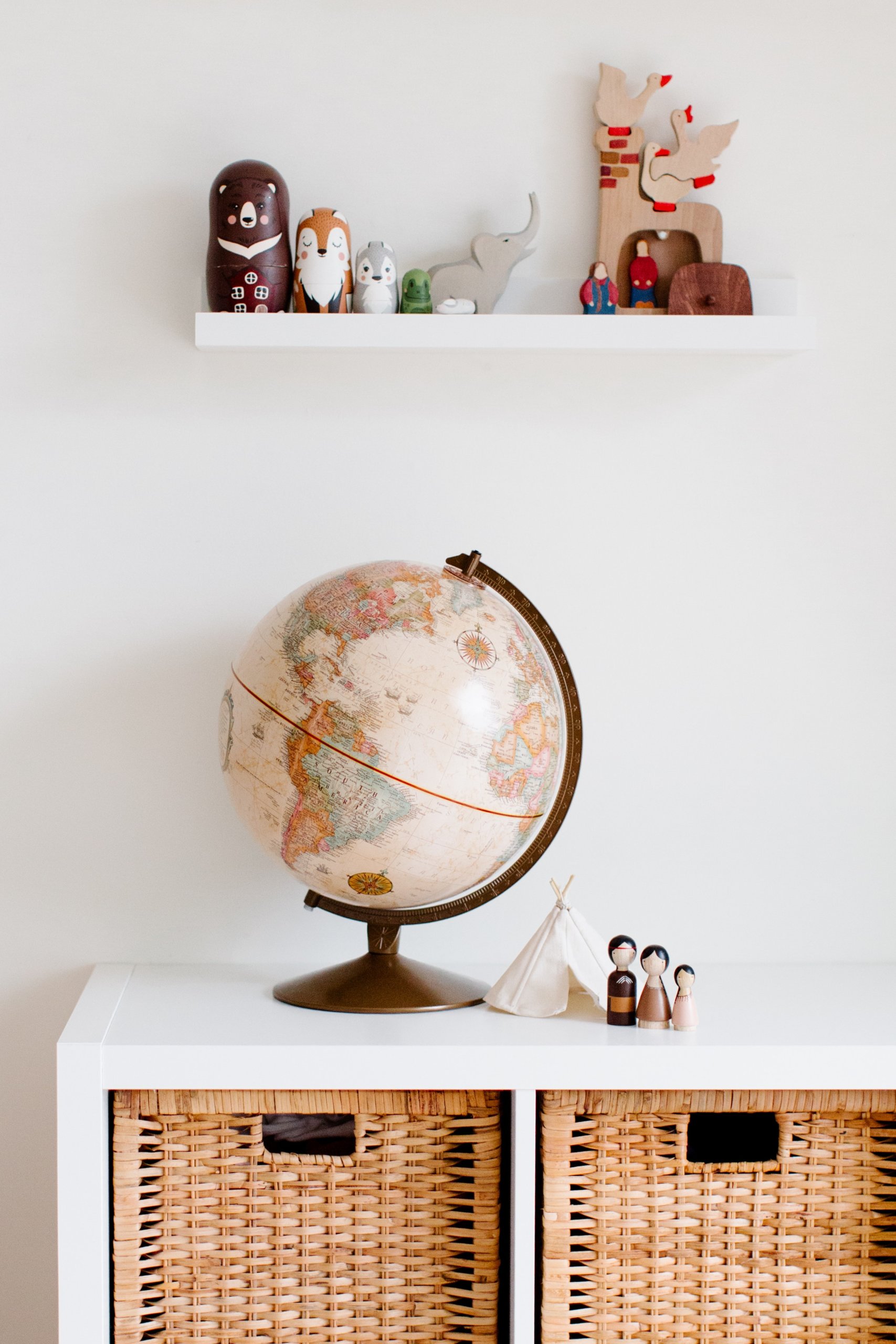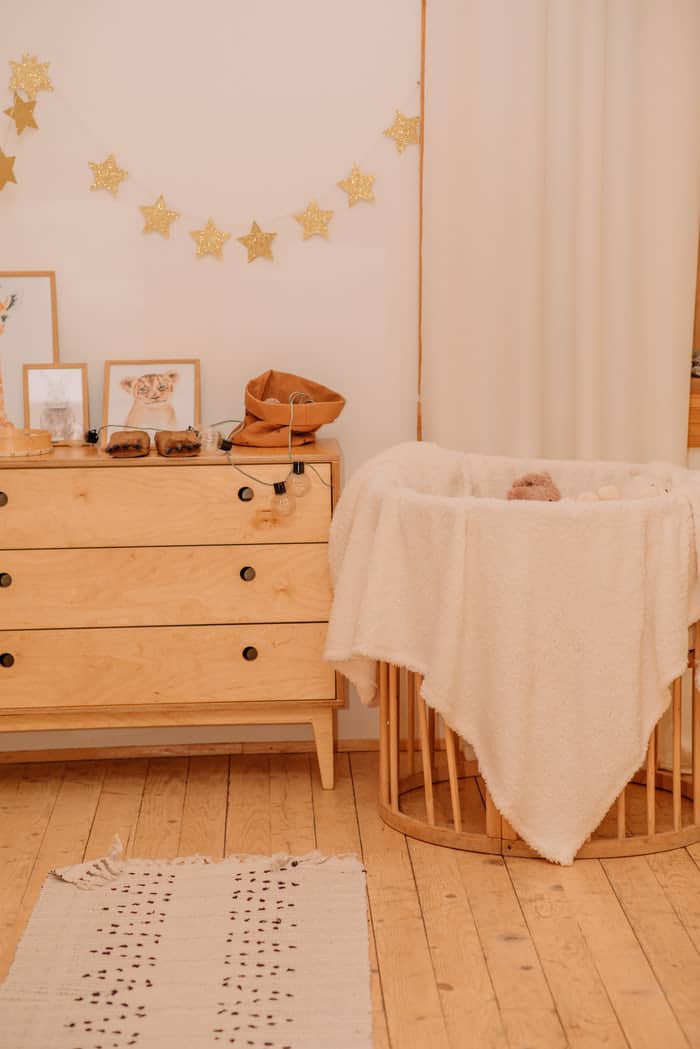 Stuffed Animal Planters
This particular storage option works perfect for kids with small rooms or zero extra storage space for stuffed toys. They are fixed on the wall and the toys are literally stuffed into them. The beautiful thing about this is that you can make an improvised version of it by using racks from an old fridge and repainting them to suit the color of your kids' room. It is inexpensive and adds a nice touch to any kid's room.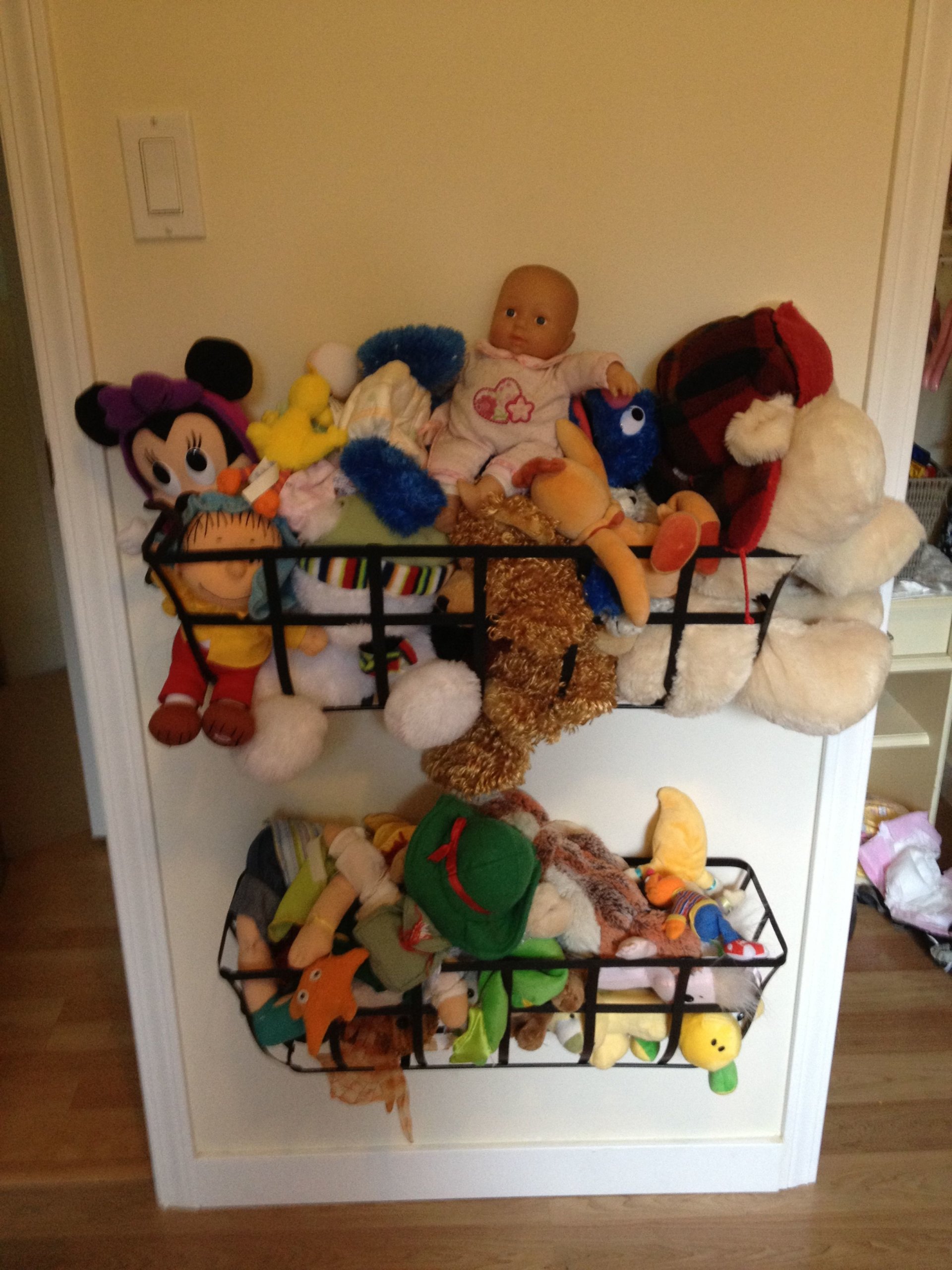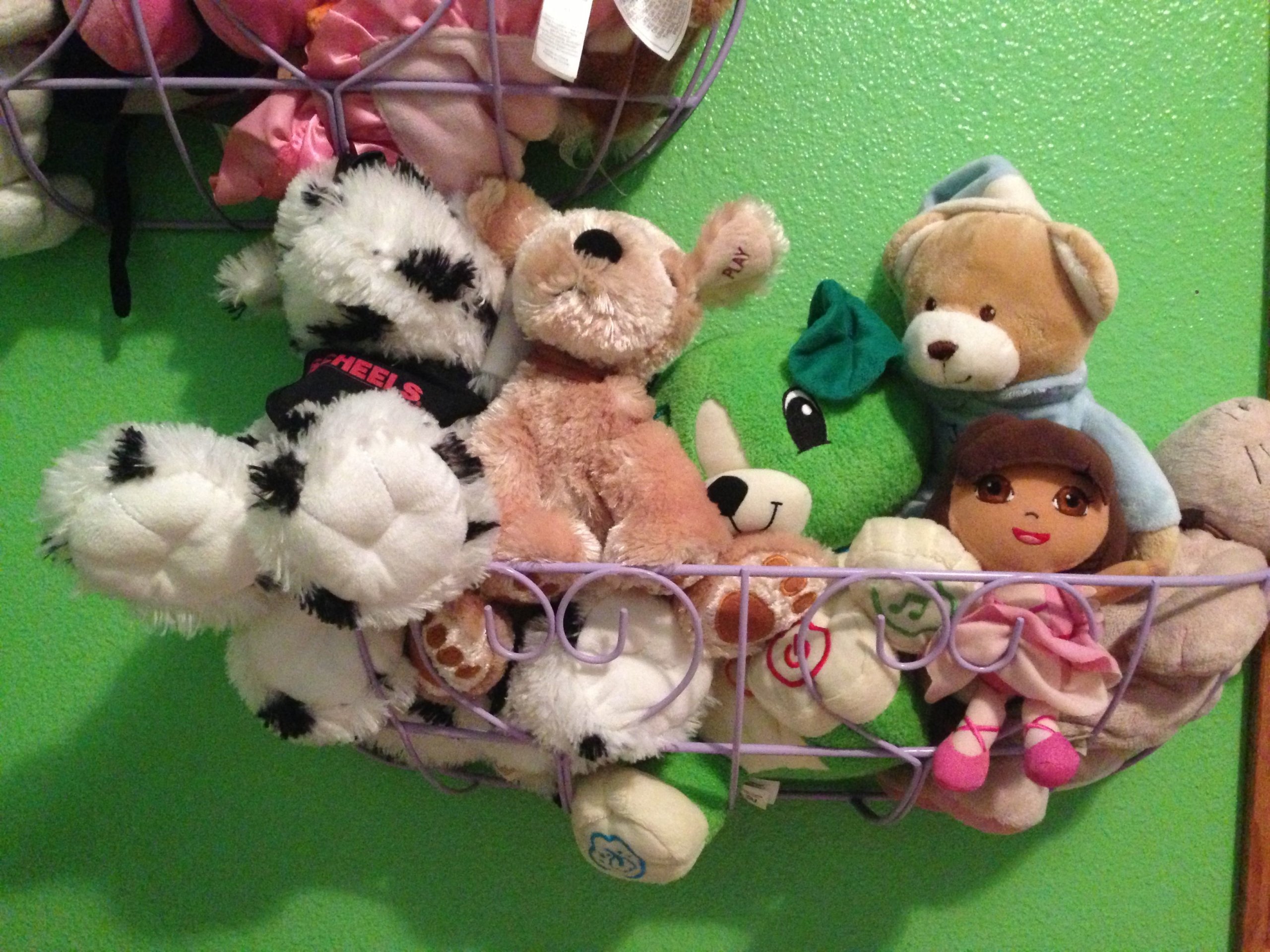 The Stuffed Animal Storage Pillow
This storage unit is like a big bean bag with a zipper. You can place all the stuffed toys in your kids' room into it, zip it up and keep the toys out of sight. It's especially great because it has huge storage capacity and can also be used as a settee since the toys are stuffed and not fragile. This storage pillow allows for ease of access for your kids and you can buy it from a supply store or make one from old clothing, curtain, quilt, or blanket.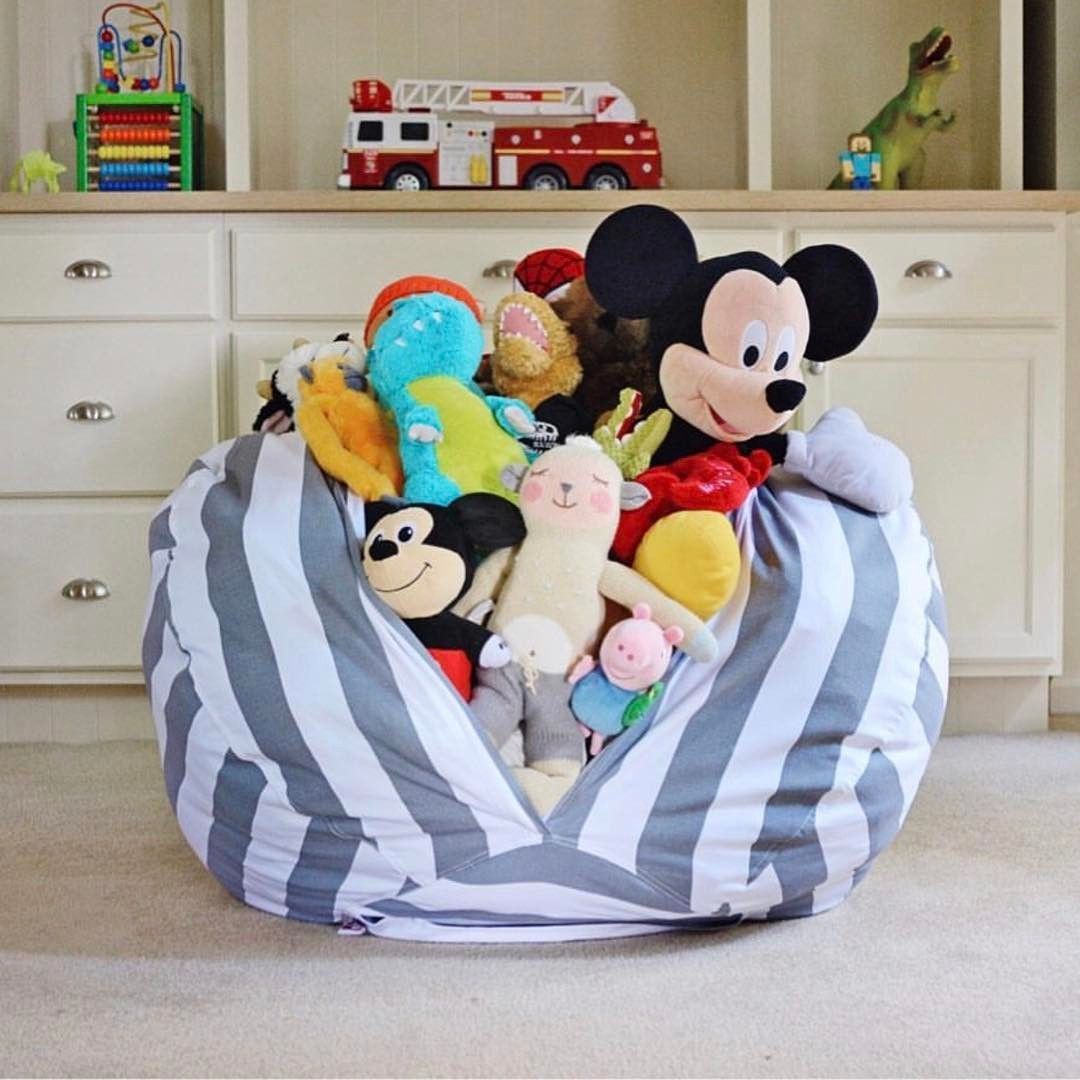 The Stuffed Toy Storage Hammock
Hammocks are mostly used by older people as makeshift beds, but they are a perfect option for a storage unit for your kids' stuffed toys. This storage hammock is such a genius solution because your kids can toss, throw or dunk their toys into it and this creates an extra bit of fun. Imagine putting away toys becoming a fun activity! The stuffed toy hammock is a quick and inexpensive storage solution because you can crochet the hammock – make one from a long piece of cloth, an old blanket or any material of your choice.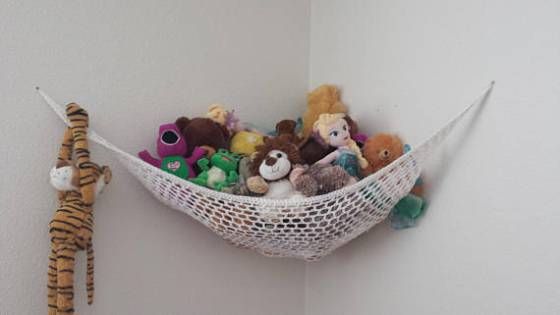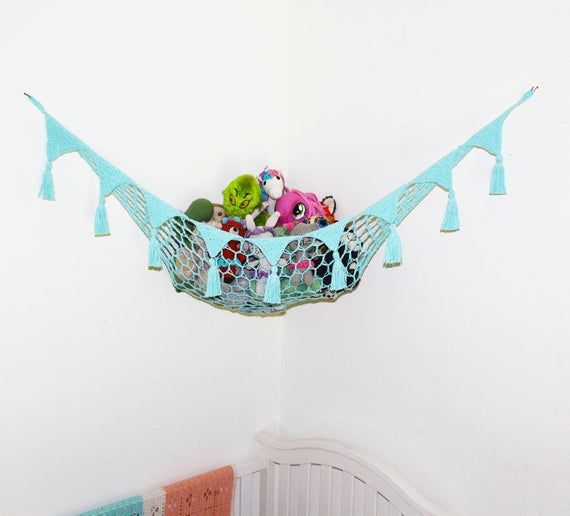 The Stuffed Toy Chandelier
This storage solution is called a chandelier because it is usually hung from the ceiling and looks extremely beautiful. It however isn't always made or bought as a chandelier. You can make one from old hanging planters and even spice it up a bit. You can clean, repaint, and add extra embellishments if you want.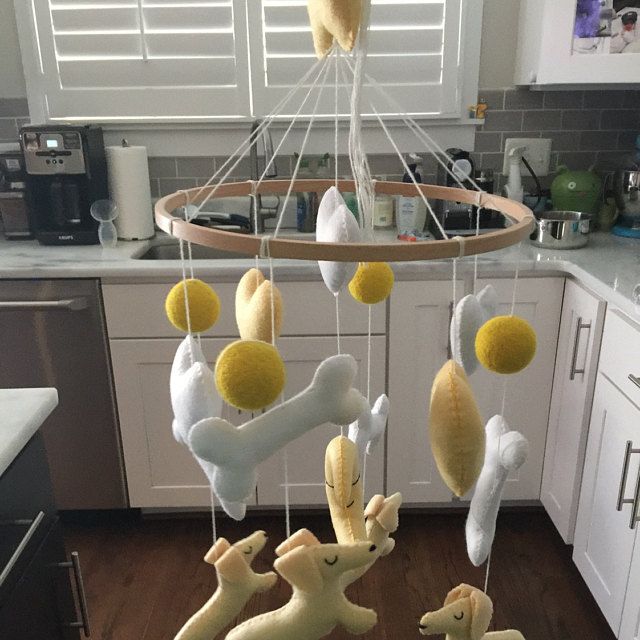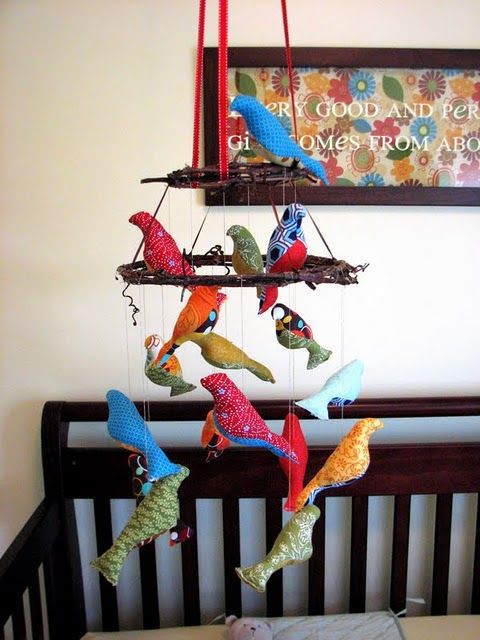 Converted Shoe Organizers
One key thing about finding storage ideas for your kids' room is to remember that your solution doesn't have to be expensive and you can always find answers in some of the old or unused items lying around in your house. Shoe organizers aren't only for shoes; they are a great stuffed toy storage solution. You'd have to wash and dry them though, but it makes a very structured and non-cluttered storage unit for your kids. You can hang the shoe organizer on their closet doors, on the door to their room, or fix it somewhere on a wall.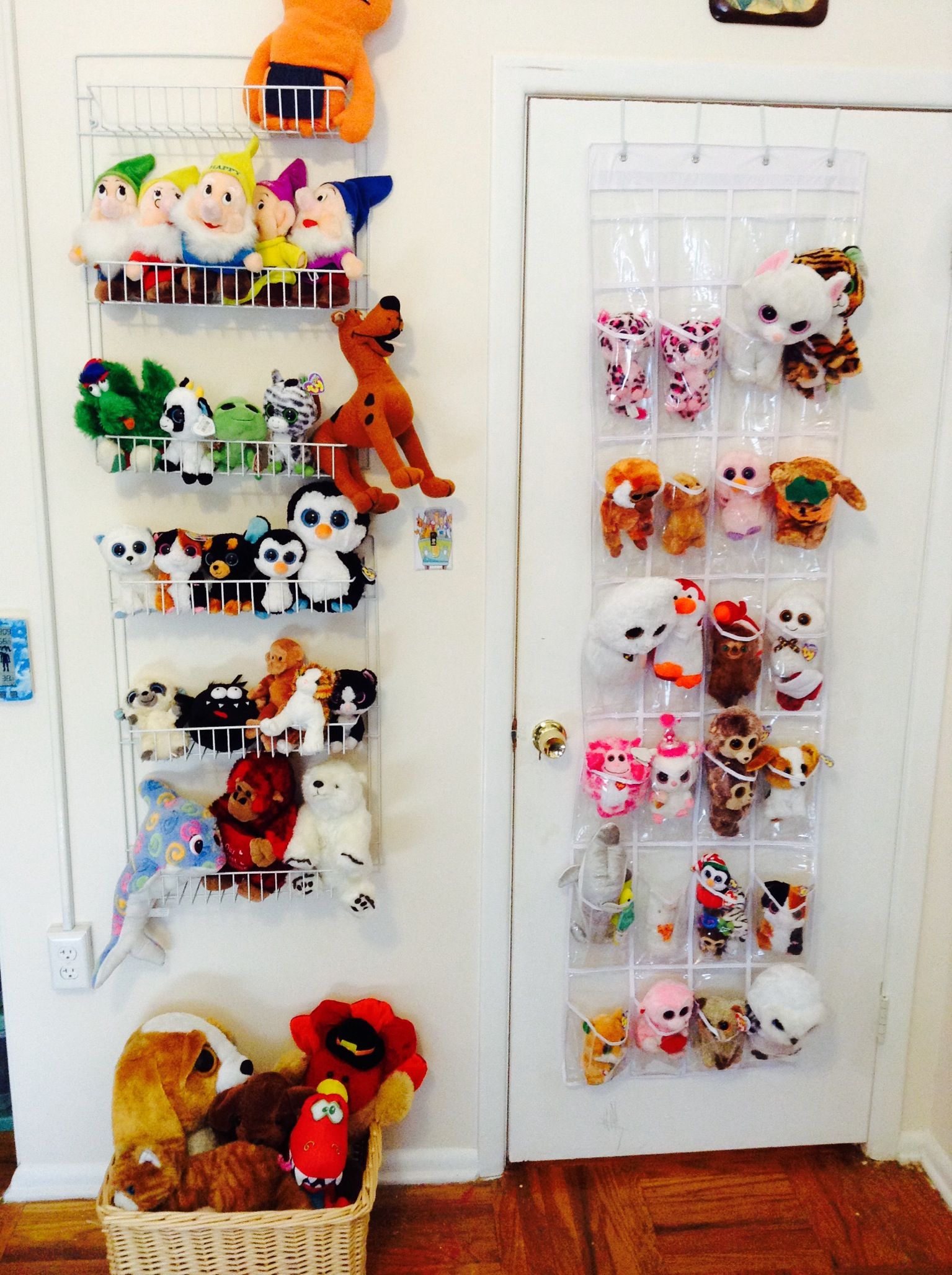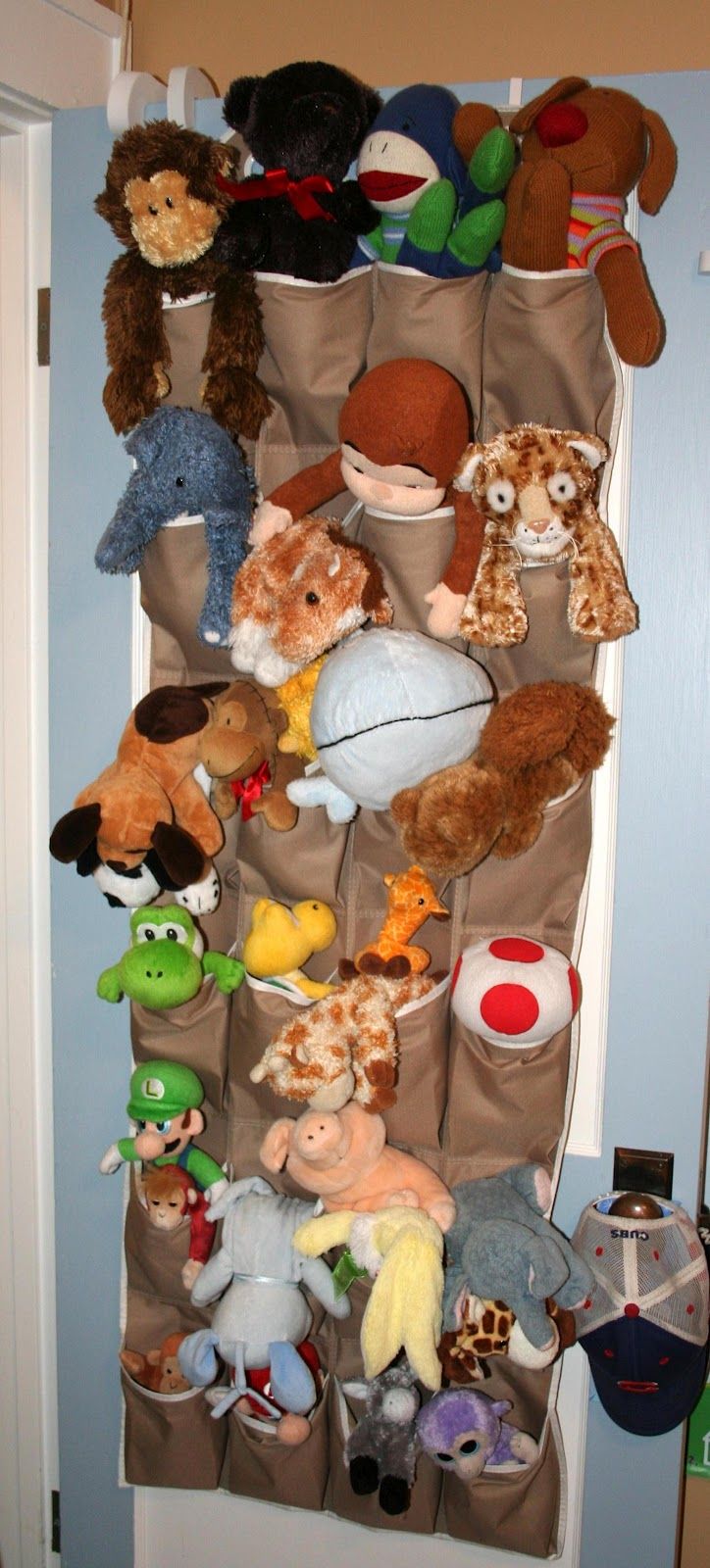 Converted Book Baskets
Book baskets are such wonderful ideas for stuffed toy storage solutions because they're mostly made of cloth which is not toxic to your children and is less likely to injure them. Book baskets are also dirt cheap and make for one of the options that give your kids the easiest reach, since it won't be hanging up somewhere. This will reduce the number of times they will call you to help them fetch a toy and it'll reduce possible accidents from trying to reach a high storage unit that has them climbing walls or using a stool or a table.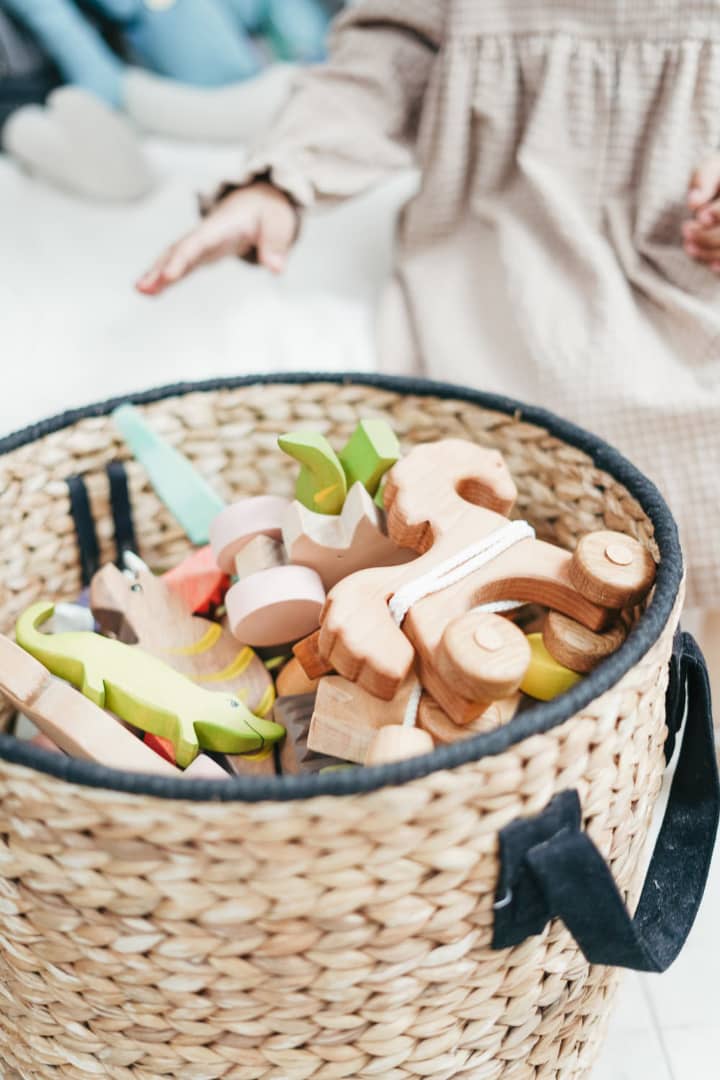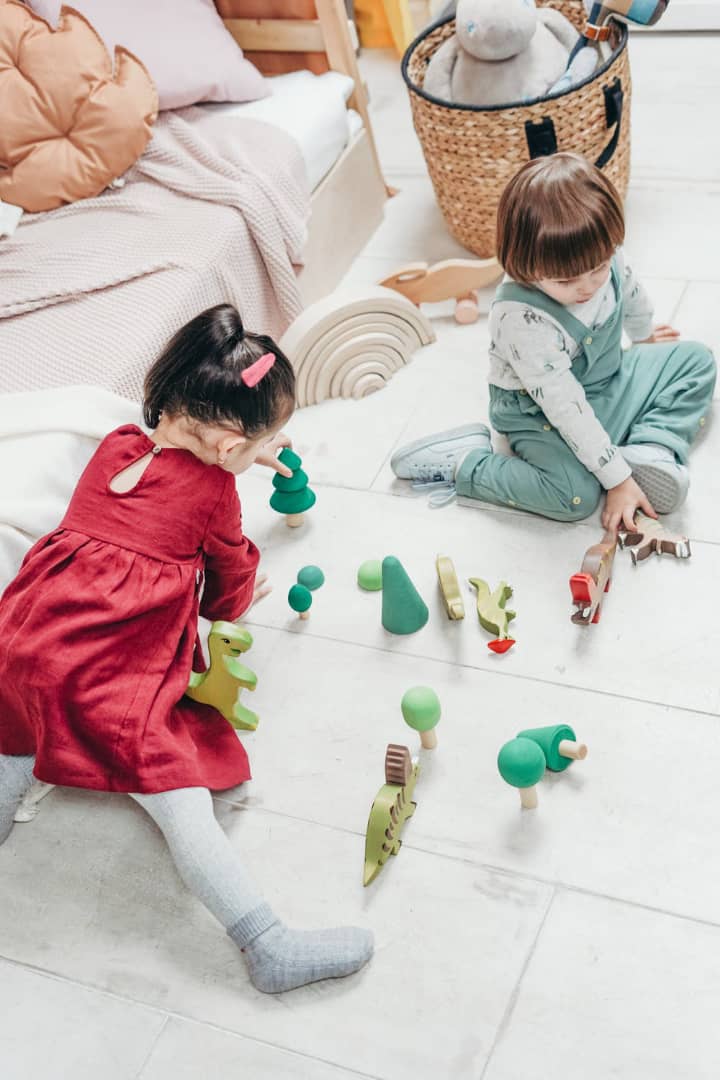 Converted Garage or Laundry Bins
This is probably one of the easiest and cheapest storage solutions you can ever use. There's no need to buy new bins or even repaint an old one unless it's really bad. This helps your kids arrange their toys well and they can even carry their toys to other parts of the room with these bins instead of scattering them all over the house. In fact, you can have stuffed toy bins in every room of the house or they can be stacked neatly on a shelf in their room or lined up against a wall. This will make the house cleaner and generally less littered with toys.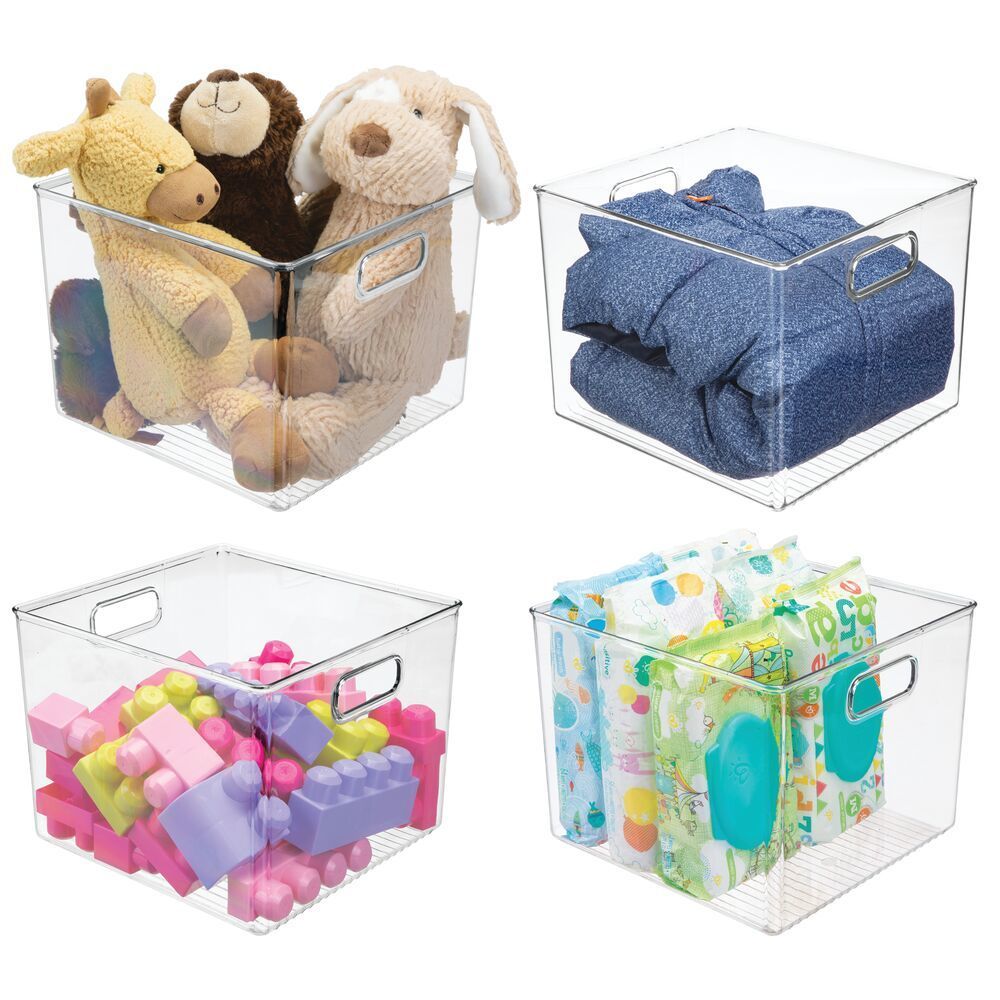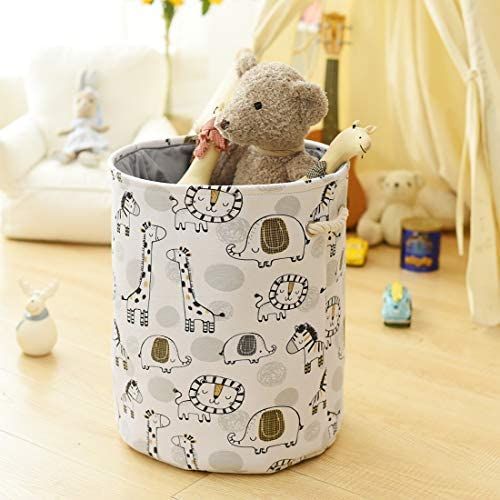 Decluttering your house and helping your kid understand how to maintain neatness even with many toys isn't impossible and these storage solutions that are easy to set up, inexpensive and stylish, will help you do just that.