The fascinating world of tiles is filled with a mesmerizing array of colors, patterns, styles, finishes, and of course, textures. The material that you choose for the floor tile can often determine much more than aesthetics, and you need to consider aspects such as where it would be used, the budget at your disposal and the wear and tear that you expect it to withhold. While wood and stone flooring are often popular options in modern homes, there is another timeless classic that brings forth images of relaxing Mediterranean retreats and gorgeous Spanish Revival interiors – the terracotta tile.
Terracotta tiles have been around for a long, long time, and the fact that they are made completely naturally is a plus. Apart from adding coziness and a warm elegance to the interior, terracotta tiles bring a sense of uniqueness and also give a modern interior a more grounded, elegant appeal. While a favorite among homeowners looking to usher in rustic, Mediterranean and other old-world styles, terracotta tile works surprisingly well in contemporary settings as well. And today we have some wonderful inspirations for those looking to go down the terracotta path!
Cozy, Elegant Bedrooms
Most often one comes across terracotta tiles being used either in classic kitchens or in central courtyards and outdoor spaces to give them a more endearing look. But you can take these gorgeous tiles into the bedroom as well to truly turn it into a comfy, relaxing and charming personal sanctuary. Terracotta tiles not only come in a wide range of reddish hues, but also the finish can vary from almost nothing to stylishly glossy. The style of your bedroom is never an issue, and they work well even in a minimal bedroom when used in the right fashion.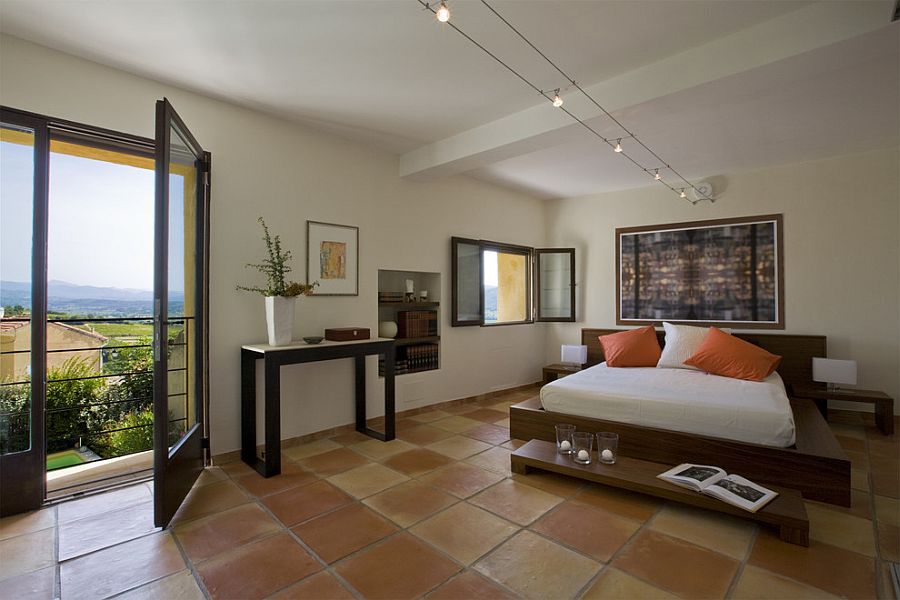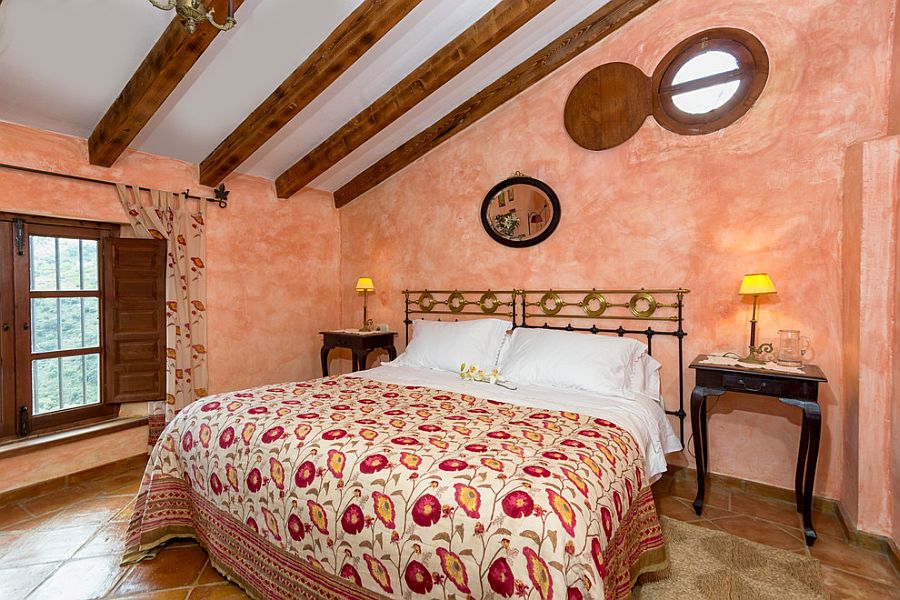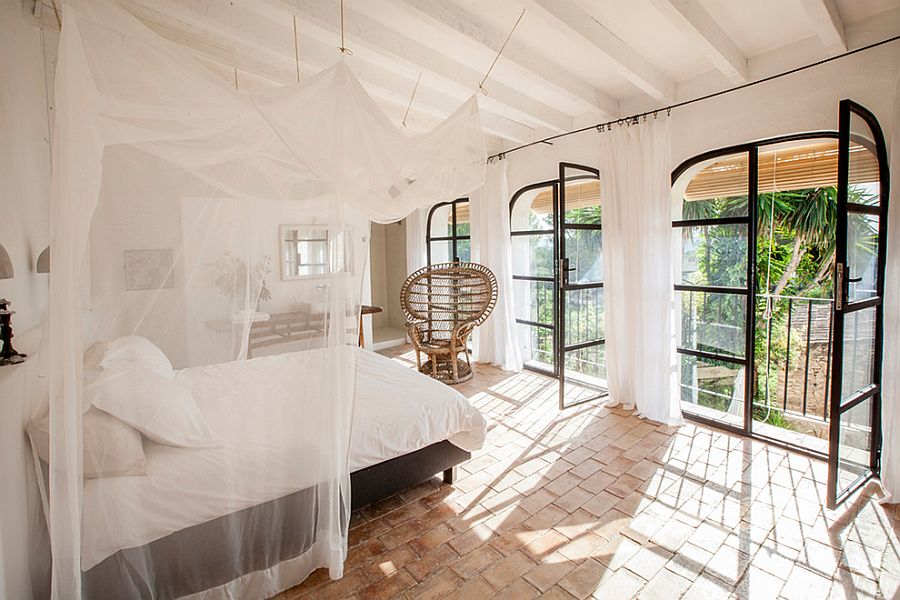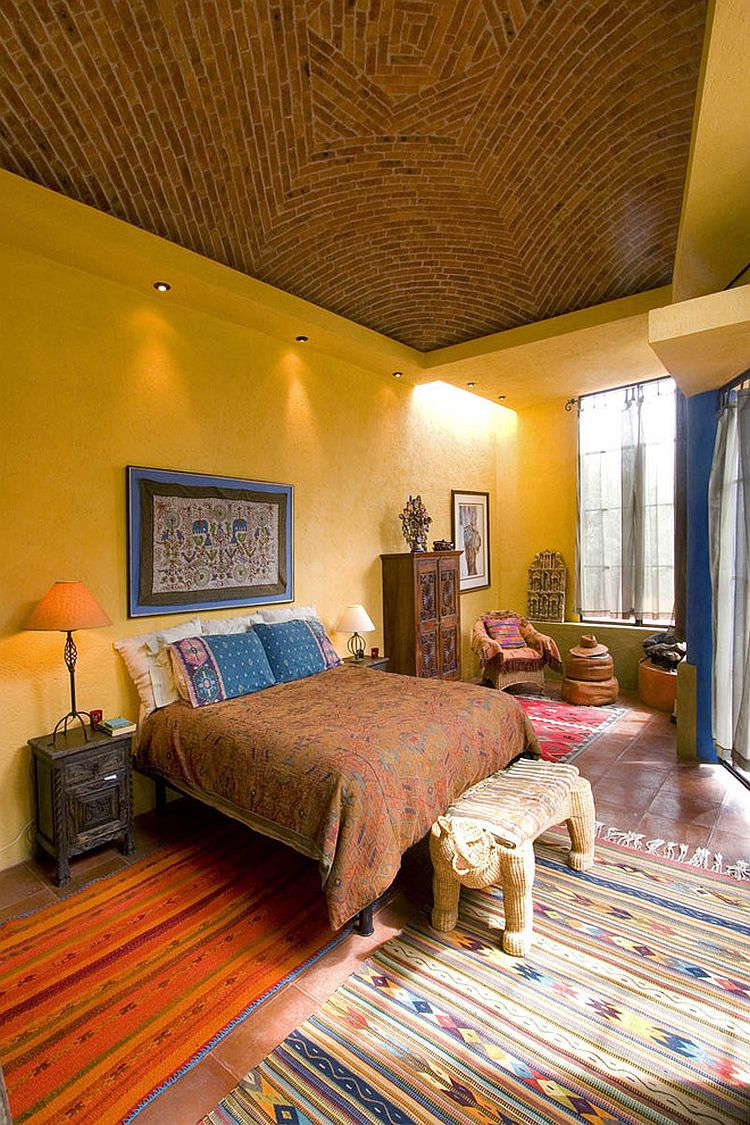 Tasteful Mediterranean Flavor!
The kitchen is an obvious choice for the terracotta tile, and if you have a Mediterranean, rustic, farmhouse or even eclectic style going on in your kitchen, then this is indeed a fun option. Terracotta floor tiles are pretty durable, and those who have used them will vouch for the fact that quality terracotta will last a very, very long time. But the key word here is "quality", and it is indeed a hard task for even a pro to analyze the quality of terracotta tiles precisely. The best way out of this predicament is to buy your tiles from a reputed seller, and while this could drive up your kitchen renovation budget just a bit, it will be more than worth it.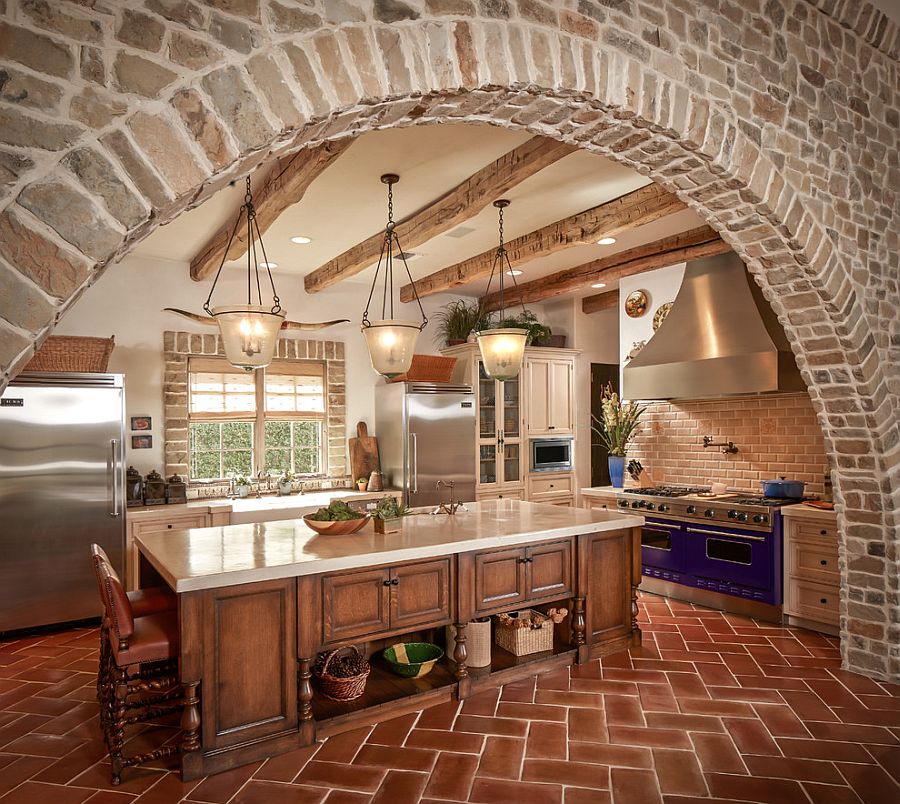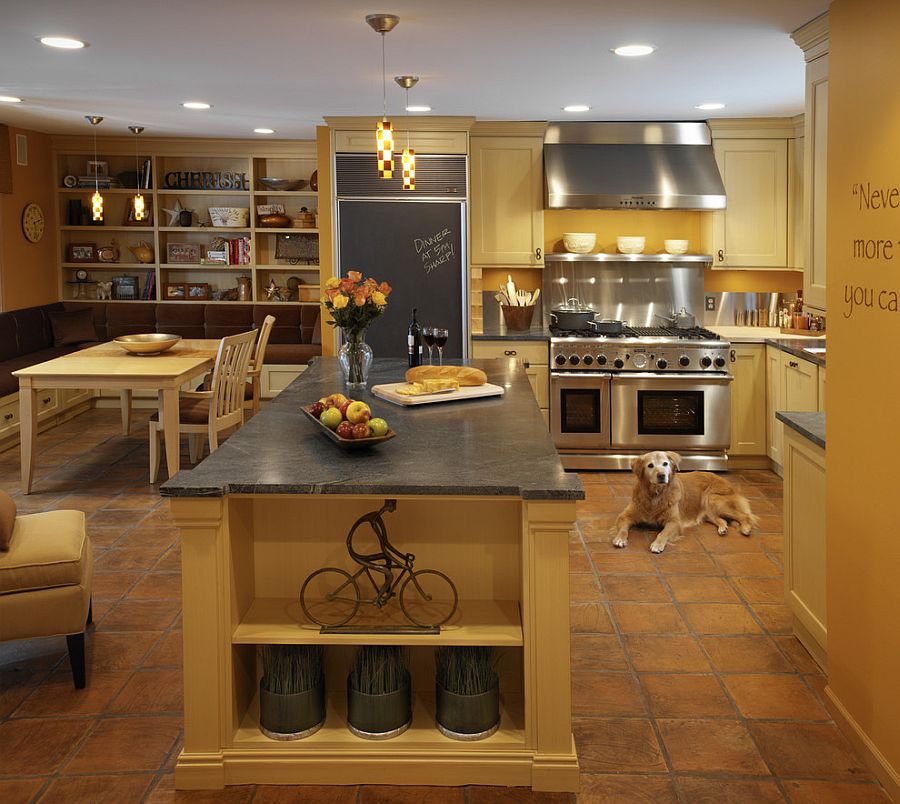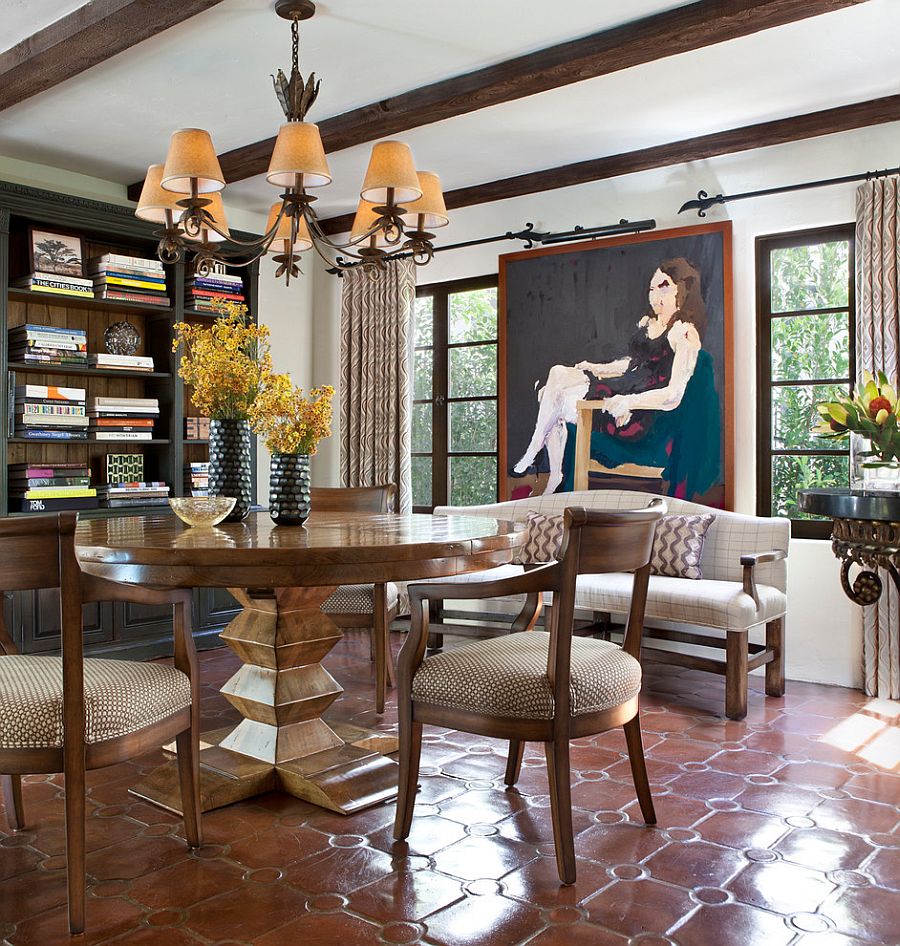 Terracotta kitchen flooring does require a bit of annual care in terms of regular sealing, but you will see that it is well worth the effort. Another benefit with a terracotta kitchen floor is that it would be a lot less taxing on your feet, thanks to the intrinsic porous nature of the tile.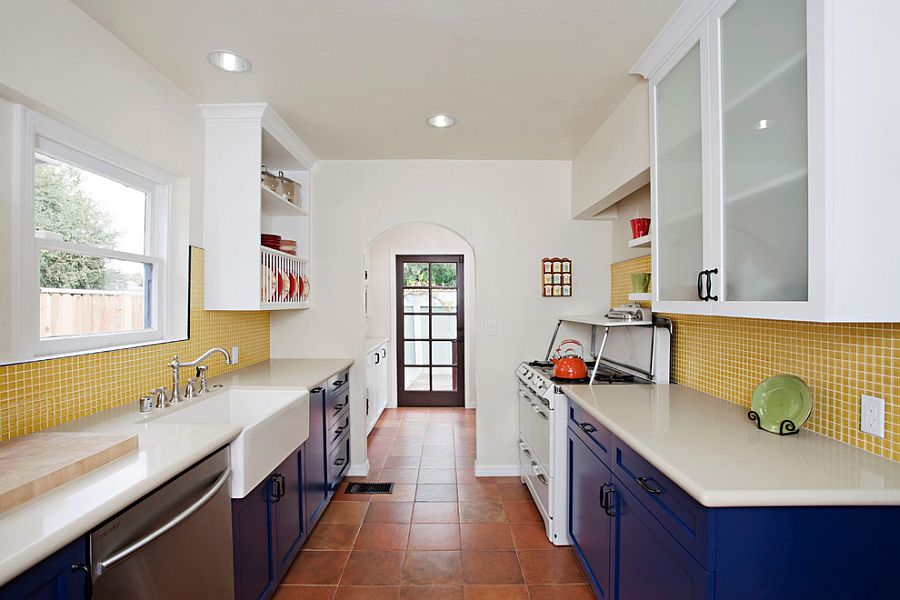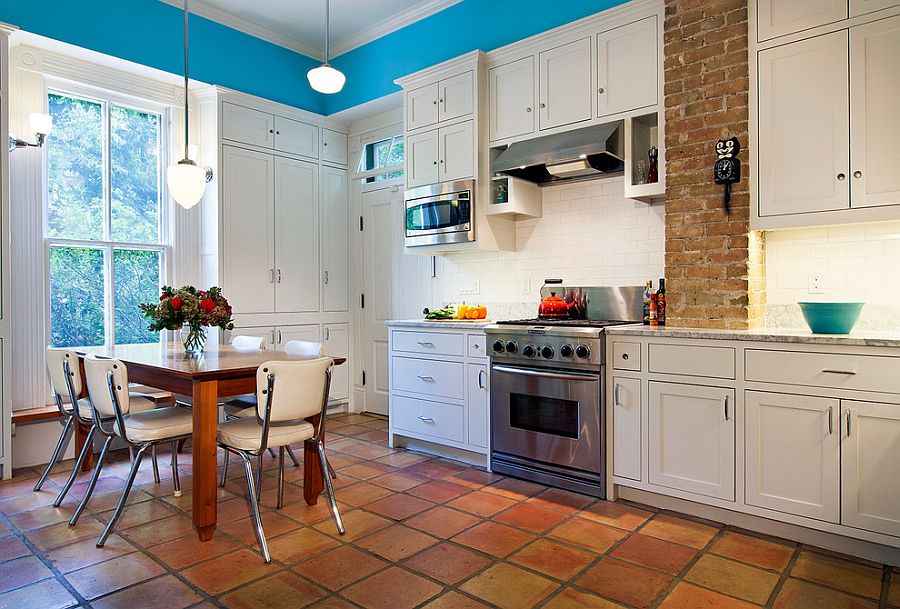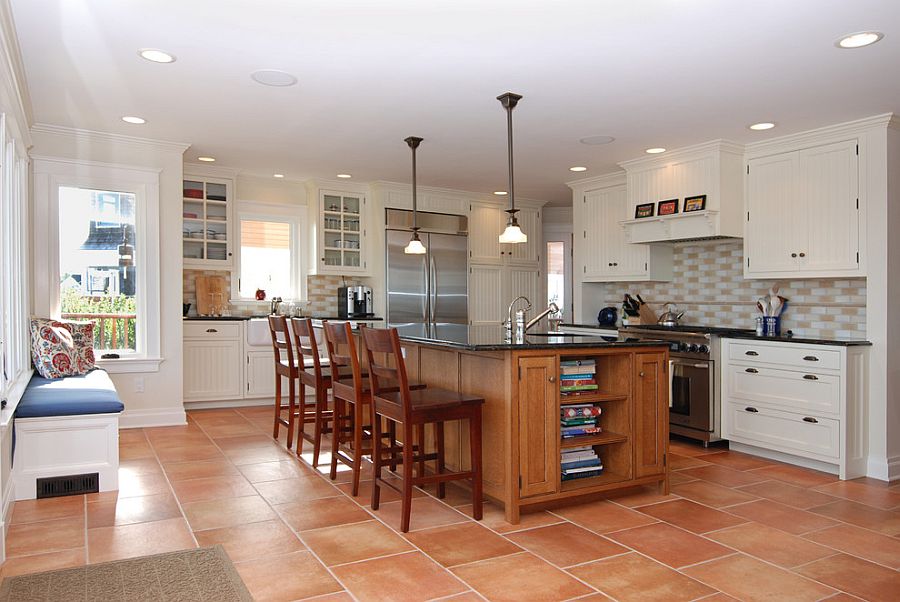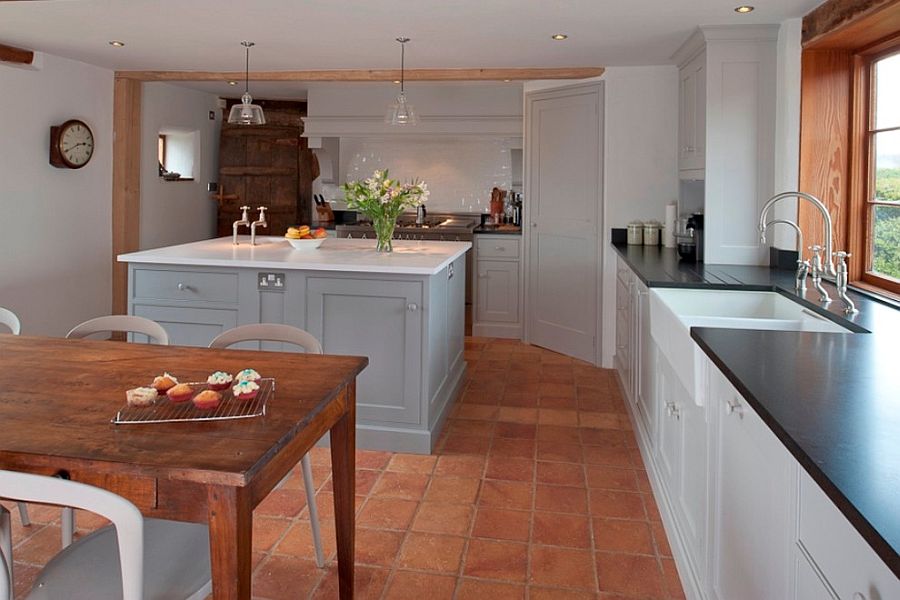 A Versatile Backdrop
Finding a terracotta floor in the living room is not very common, but that has changed in the last few years, as homeowners are showing a greater inclination towards more rustic and traditional themes. With many of us trying to create a home that feels like a relaxing escape devoid of repetitive urban elements, terracotta flooring in the living room has made a small comeback of sorts. Think beyond the obvious styles for an exceptional and inimitable living room. A blend of contemporary and mid-century styles coupled with glossy terracotta flooring is a combination that seems both classy and timeless.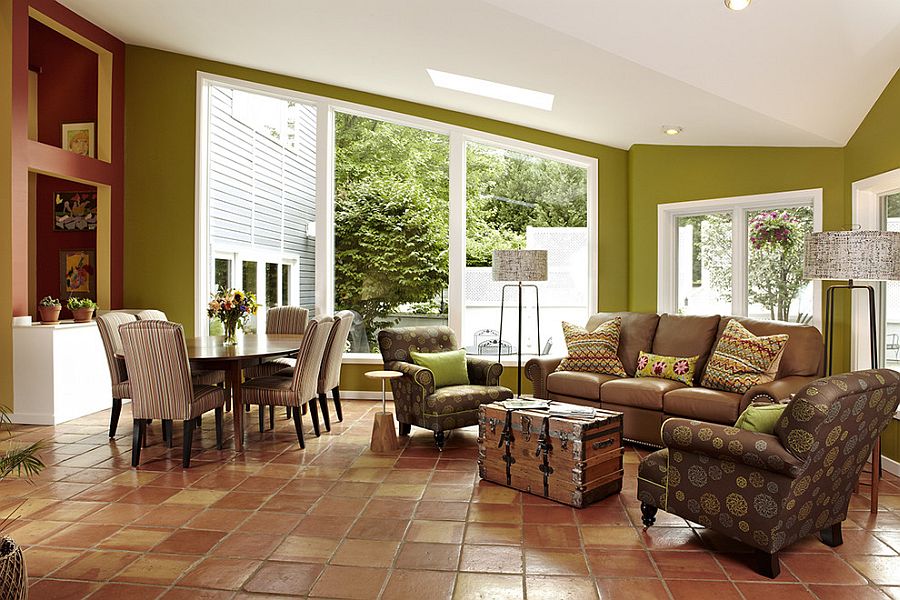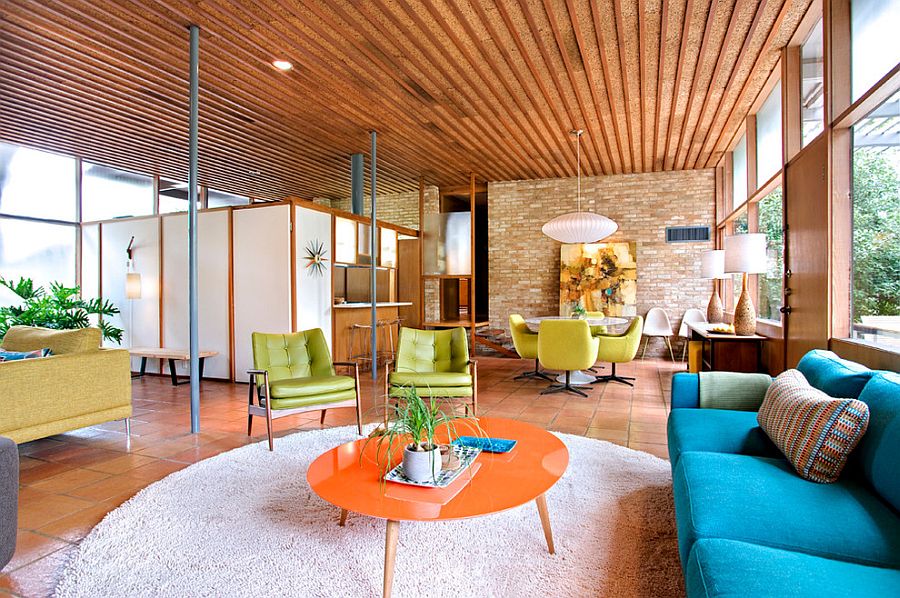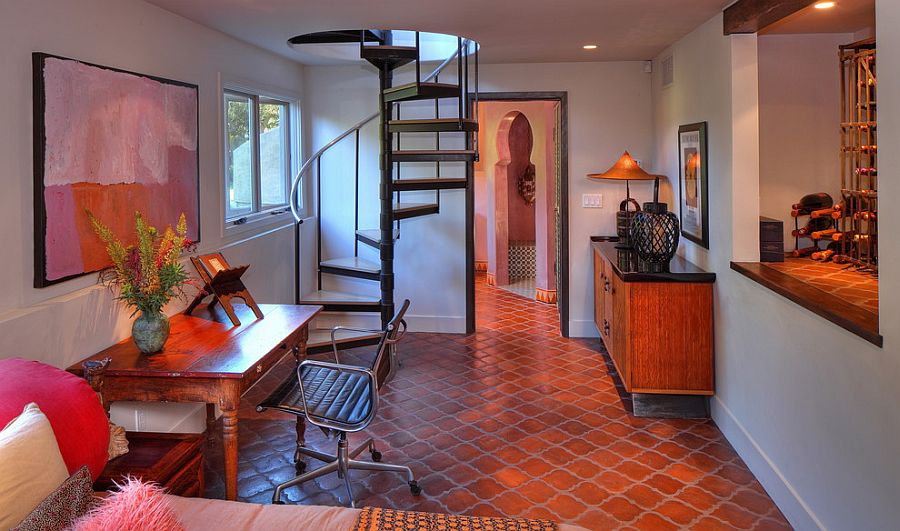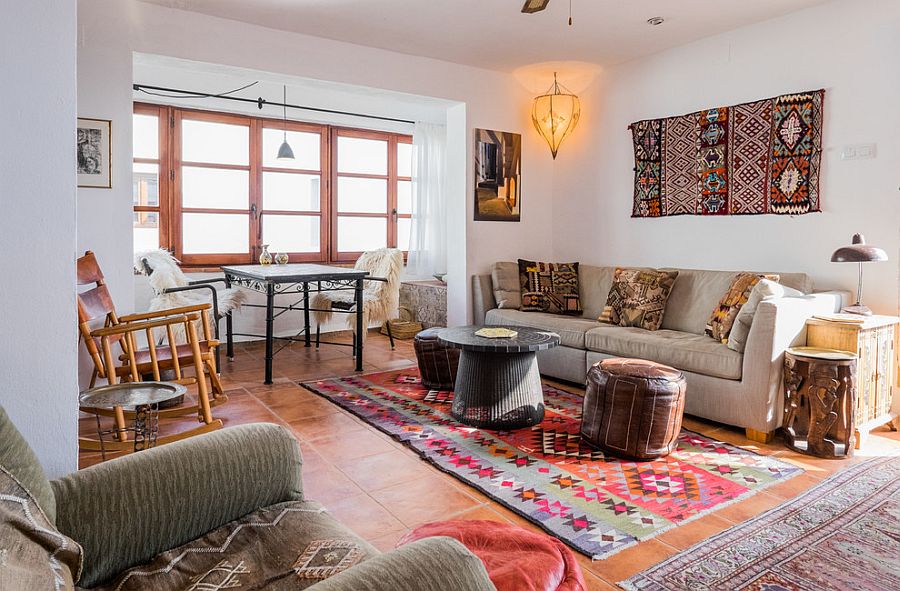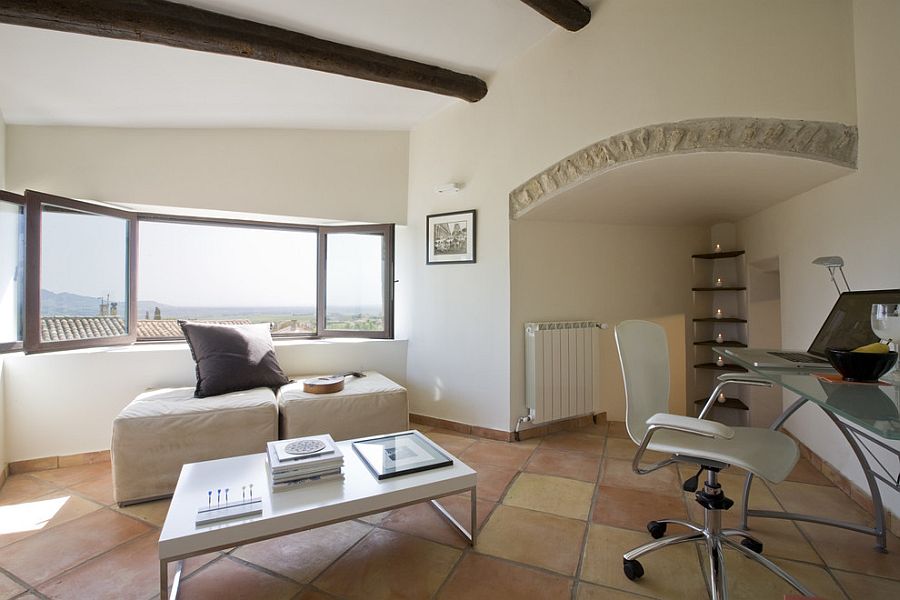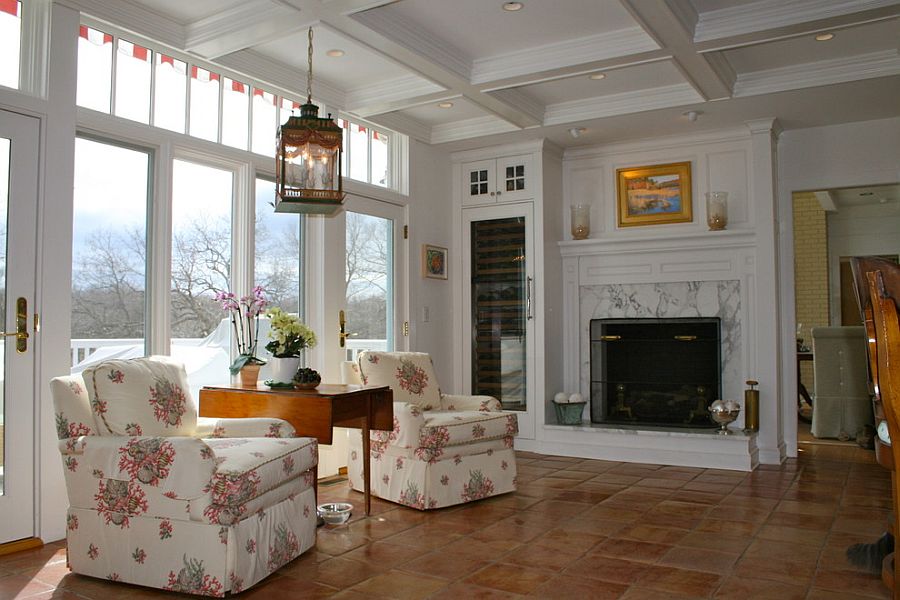 Bathrooms That Wow
The terracotta tile in the bathroom definitely is a move away from sleeker contemporary alternatives that aim to recreate the ambiance of a luxury spa. But the terracotta tile offers something completely different with its warm hue that is perfect for more rustic styles. Since the tile is pretty porous, sealing it properly becomes even more important in the bathroom, and if you are not set on terracotta flooring, maybe its presence on the bathroom wall is the next best option. As an added advantage, terracotta tiles can also usher Moroccan-inspired pattern into the bathroom with effortless panache.