Transforming a large, industrial space into a functional and elegant modern home and workspace for a couple with diverse professions can be a tough task at the best of times. But this gorgeous and comfy Williamsburg Loft by Ensemble Architecture accomplishes this with absolute ease, even as it stays true to its industrial roots. The home is filled with a wide array of contrasting textures that give it a unique personality, even as smart sliding partitions separate the living areas from the cleverly organized work zones.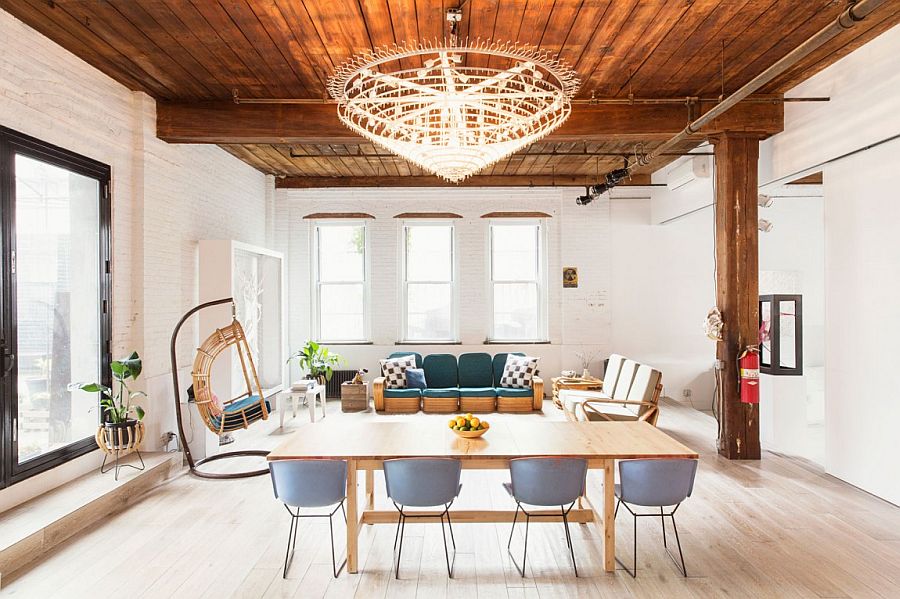 With the husband being a chef and food writer, the presence of a top-notch, spacious kitchen for TV productions was an absolute must, while another work area next to it hides all the work-related files and serves as a connectivity center. For the wife, who is a sculptor, a separate workspace that is connected visually with the living area provides the perfect home office. It is this convenient yet precise balance between the work and living areas that truly defines this New York City home. When it comes to the color scheme, white dominates the interior, with décor adding bright pops of color.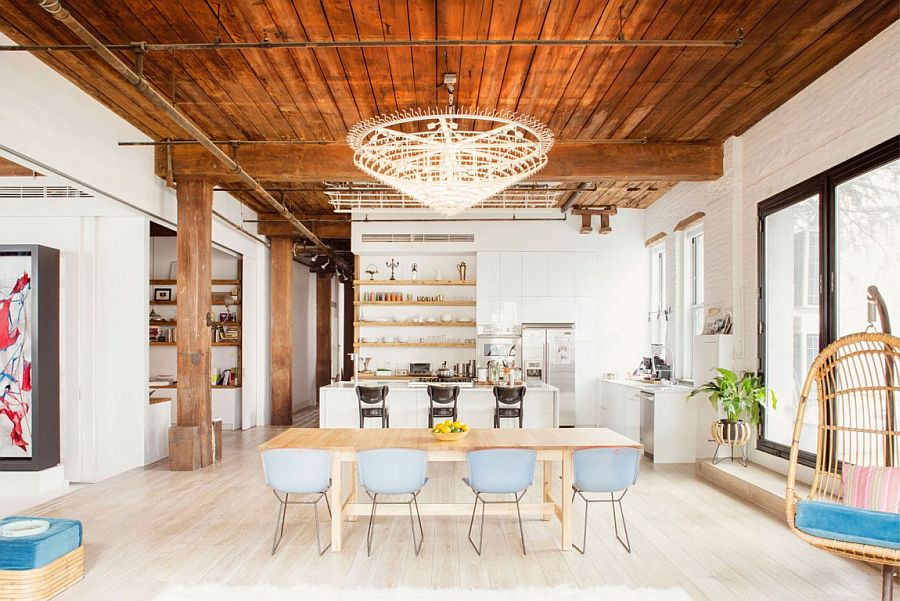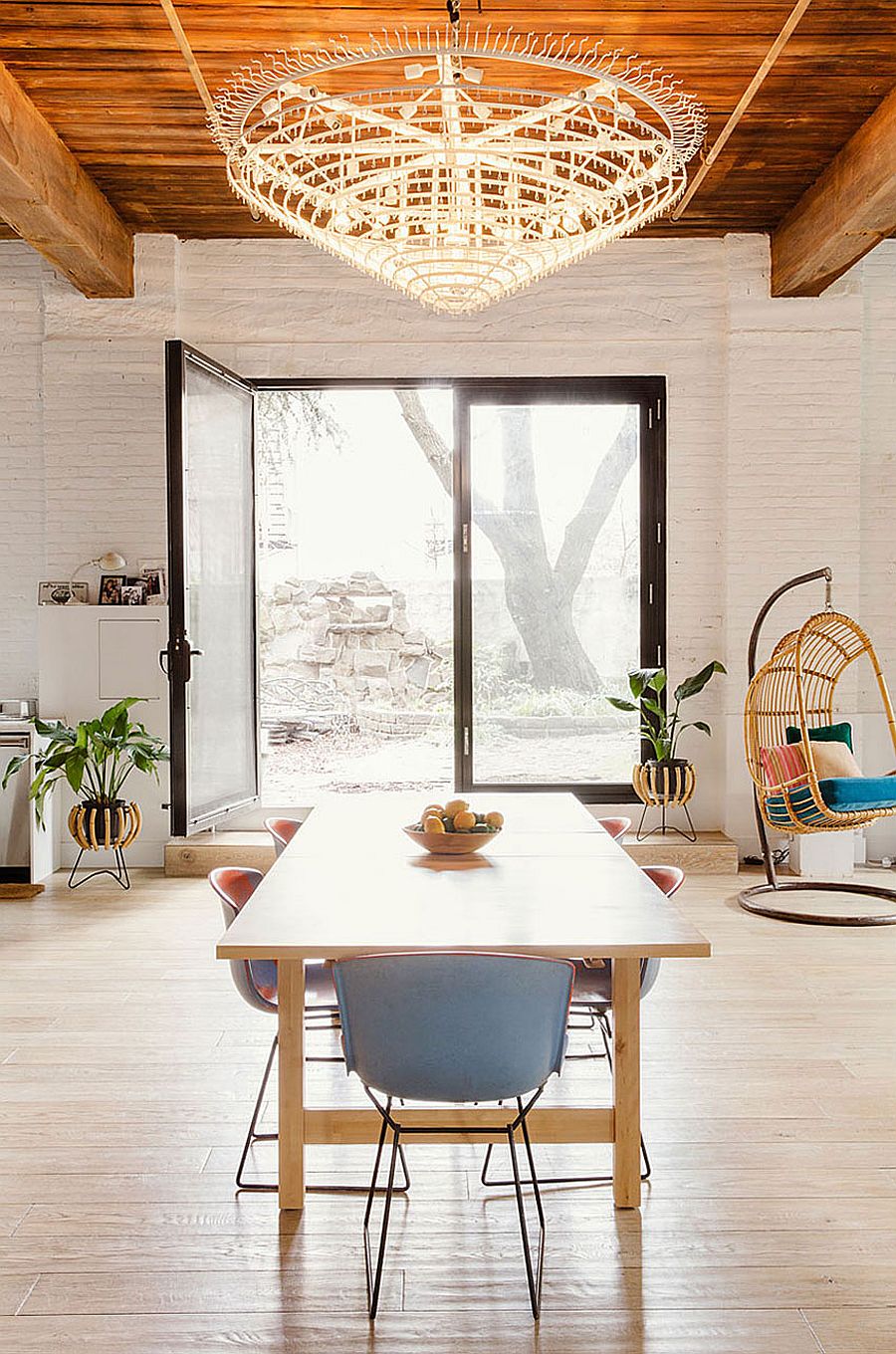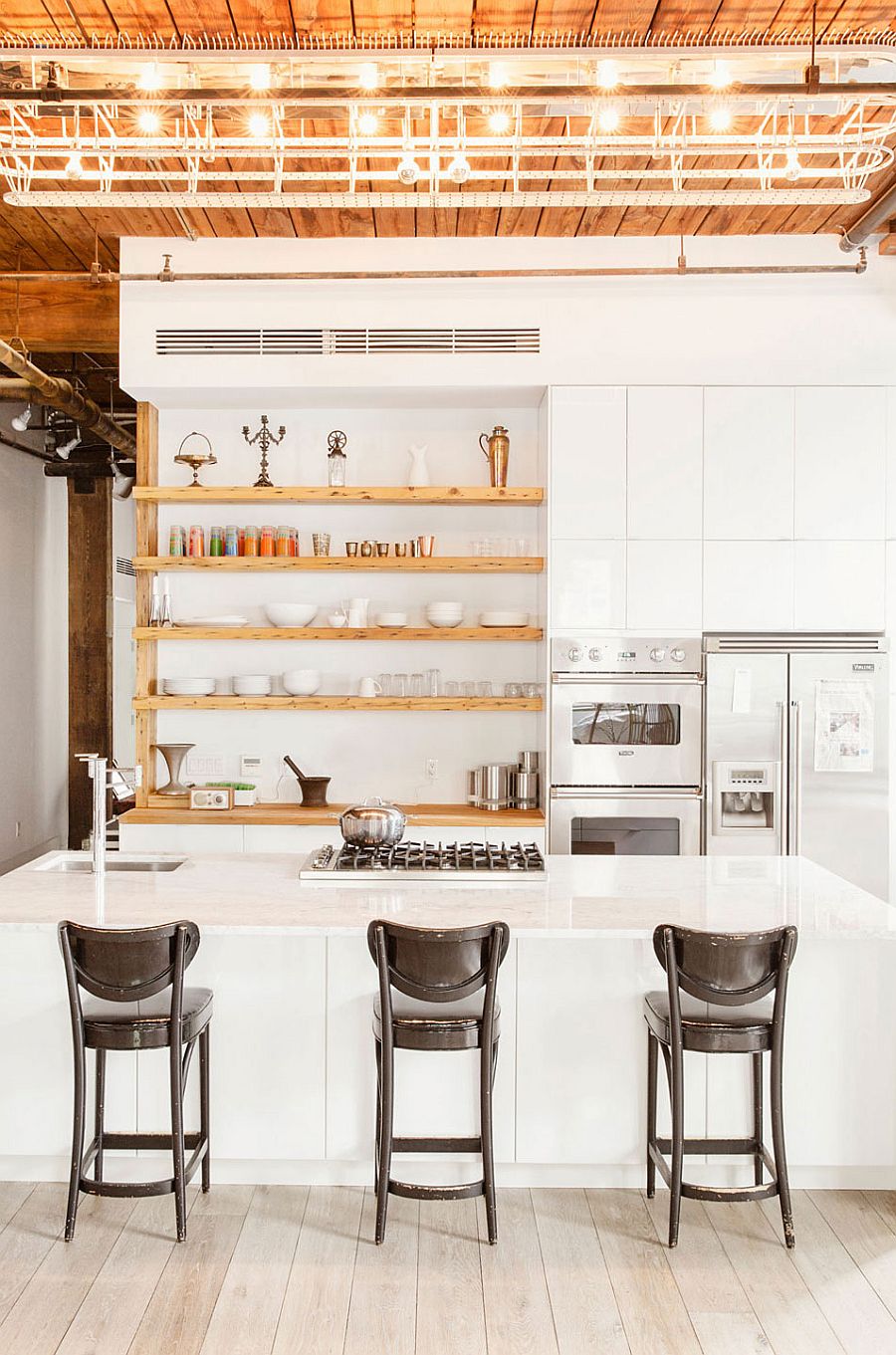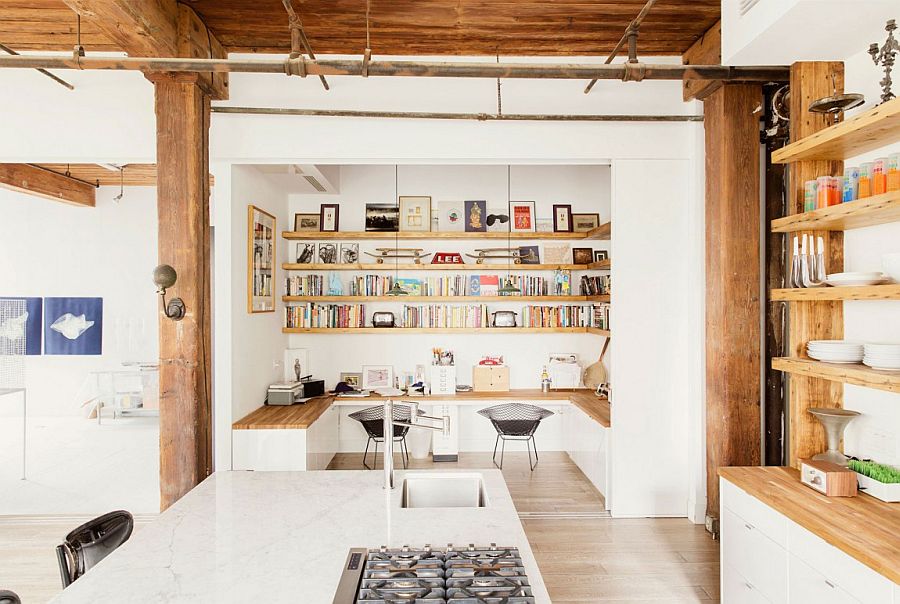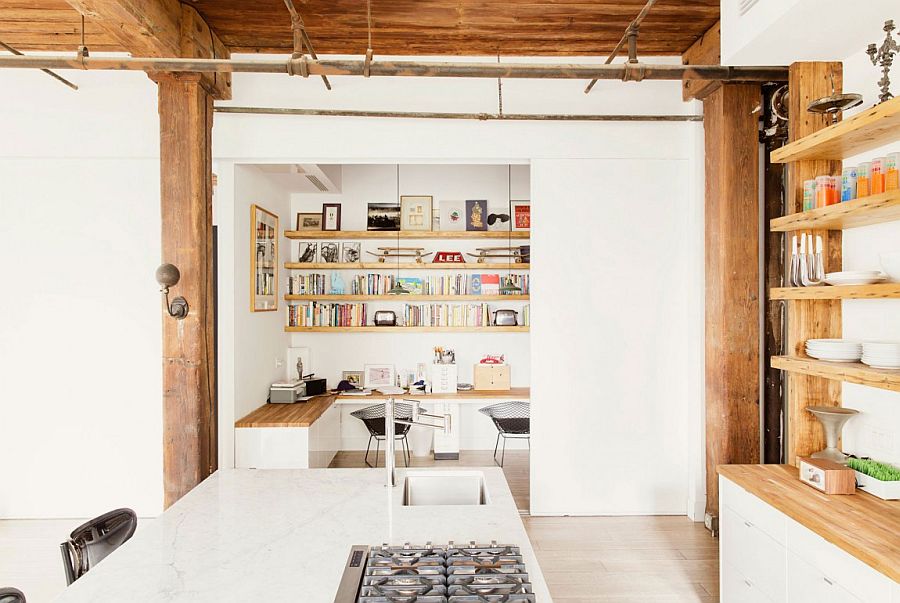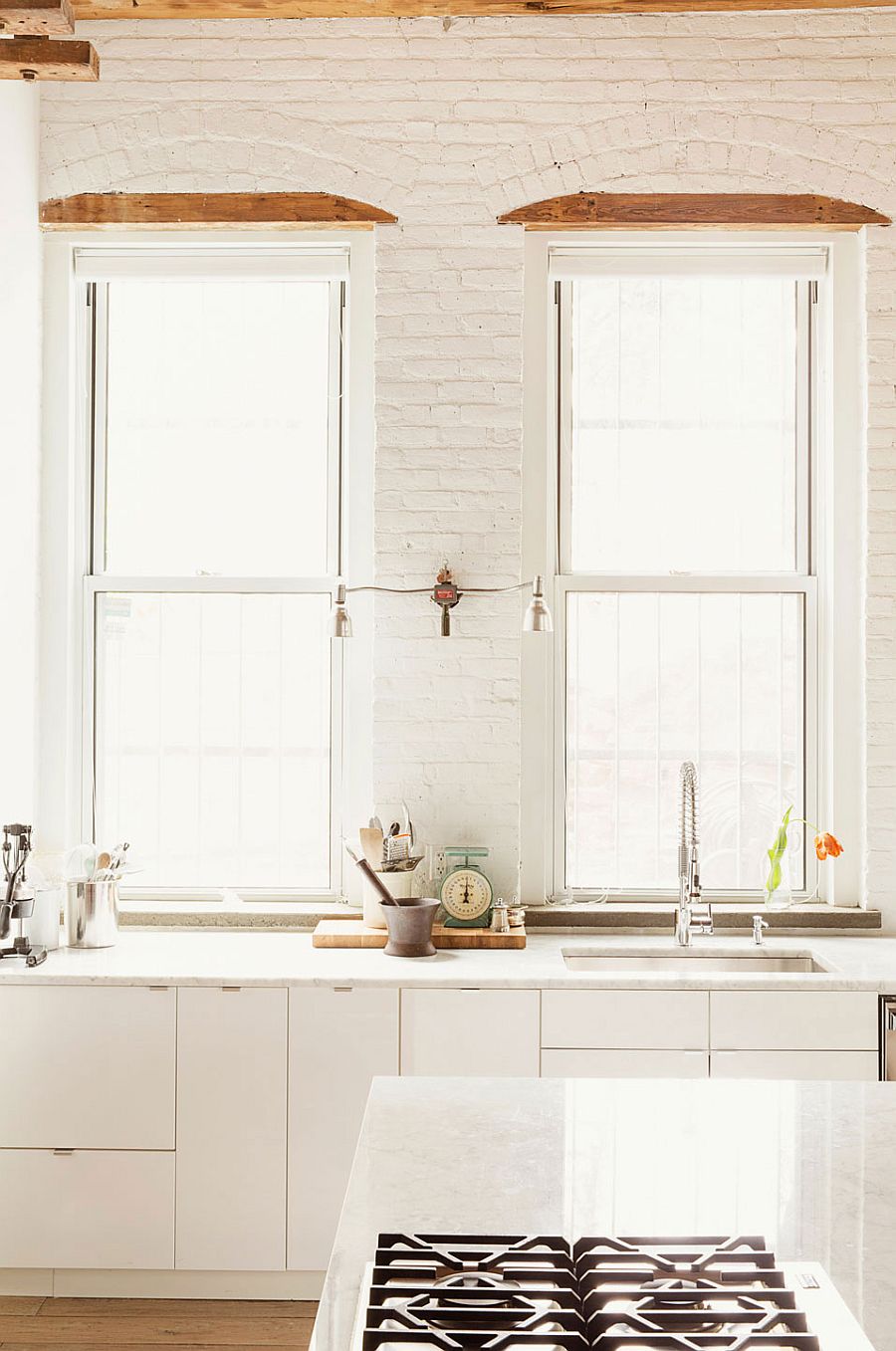 Exposed, whitewashed brick walls create a cozy yet neutral backdrop that allows the furniture and accessories to shine through. The presence of a wooden ceiling, heavy wooden beams and window trims adds warmth to the interior and keeps its original industrial flair intact. Blessed with ample natural light and filled with dazzling lighting fixtures, this New York home is a cheerful and ergonomic delight!