Today we enter the world of tile! Porcelain tile, ceramic tile, patterned tile, marble tile… The possibilities are endless! In fact, more and more homeowners are choosing tile over carpeting because it's easy to clean, and it's undeniably elegant. In fact, tile can mimic other types of flooring, including wood!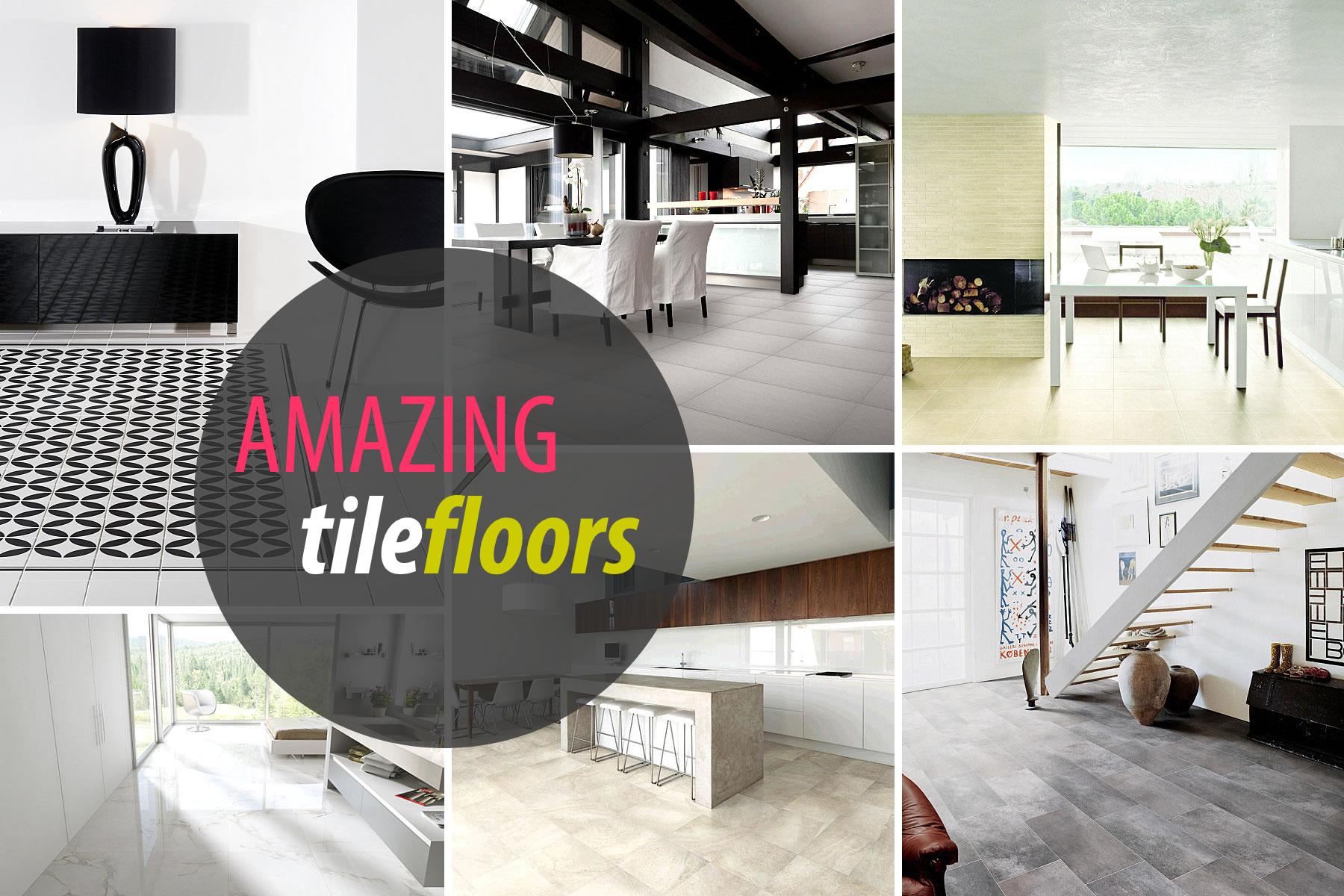 Below you will find a slew of interiors featuring tile flooring. As you will soon discover, one of today's most popular tile options for the home is ceramic tile, known for its durability, convenience, and the way it can evoke a variety of looks. A whole range of new ceramic tile options makes this choice appealing for the modern home. Check out the images that follow and see what catches your eye. Perhaps it will soon be lining your floor…
Patterned Tile
We couldn't write a post on tile flooring without celebrating the wonder of patterned tile. This is a classic way to make your floor a work of art. Talk about setting the stage for a visually interesting room! Below we see colorful Mediterranean-style cement tile from Kitchen and Residential Design. Love those soothing blues and greens.
You can't go wrong with classic checkerboard tile. Whether you install this tile in the kitchen or the bathroom, it evokes an instant vintage vibe, from '20s Deco style to '50s malt shop fun! [from Original Style]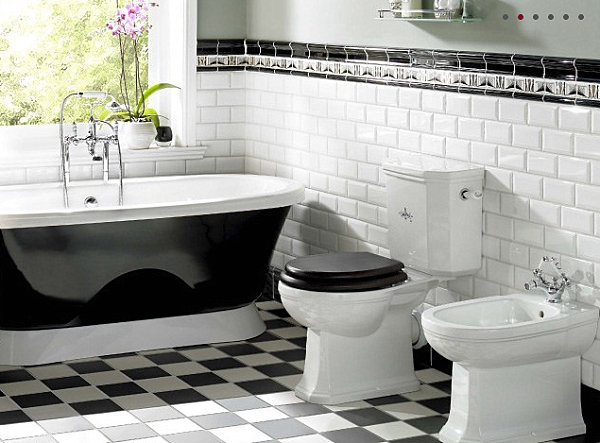 But don't think that patterned tile always channels the past. In fact, one truly interesting way to incorporate black and white ceramic tile into your home is to choose a pattern with a modern twist, then use it in a contemporary room, as shown below. [from Original Style]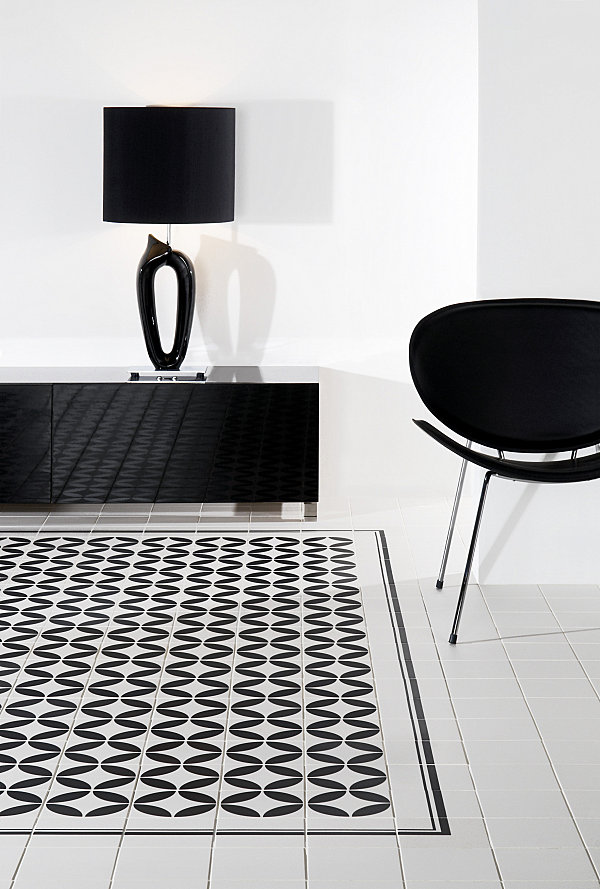 Patterned tile is also an amazing way to add color to a space, as shown by the ceramic tile in the next featured image. In fact, many people enjoy incorporating patterned tile into smaller areas such as entryways, laundry rooms and utility rooms. To find a tile similar to the selection below, check out Original Style. [from House to Home]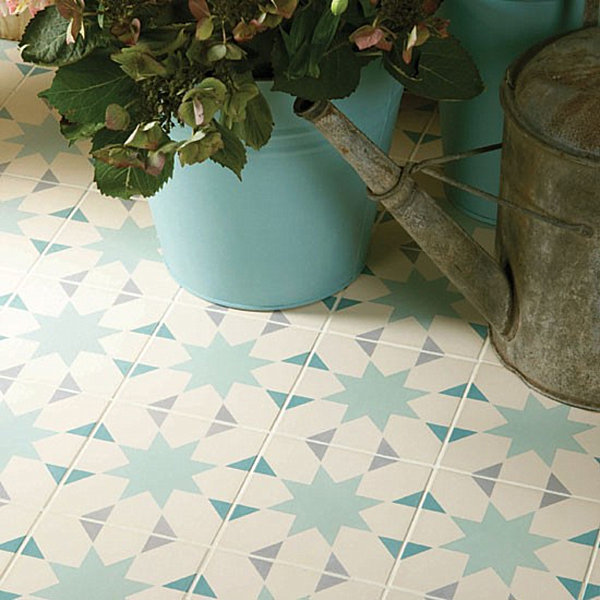 There's something undeniably elegant about patterned tile, especially when the ornate pattern displayed on the ground is mimicked in other areas of the room, such as lighting fixtures. Below we see Gothic ceramic tile from Original Style: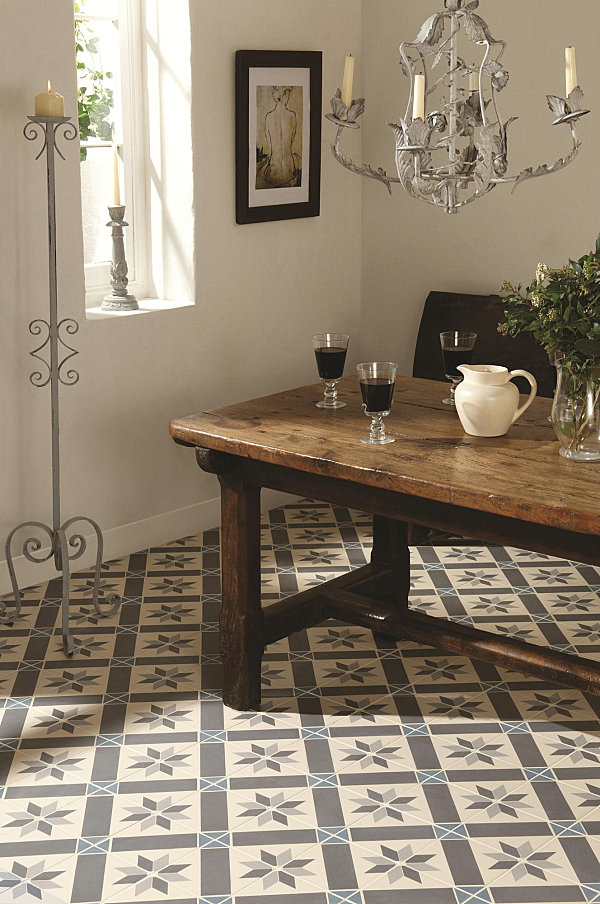 Porcelain and Ceramic Tiles
We now move into the oh-so-popular realm of porcelain and ceramic tiles. And FYI–porcelain is in fact ceramic, only more refined (making it more durable). In the next image, we see modern glazed porcelain tile from Tau Ceramica. This selection can be used as floor or wall tile, and it comes in a variety of sizes for your convenience: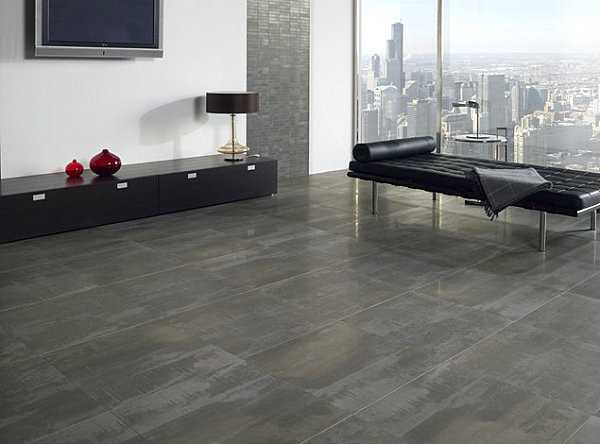 Who says tile is cold and stark? Below we see how large porcelain tiles can create a warm, sleek effect in a living apace, especially when shades with a hint of brown are selected. [from Michael Abrams Limited]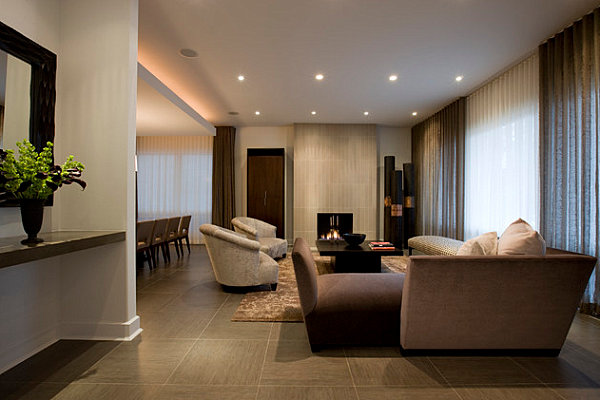 Ceramic tile is great for kitchens, from the modern to the industrial to the bistro! Below we see how a dark tile floor is an ideal contrast to crisp white walls. The flooring comes from the Ceramic Tileworks Broadway collection, and the featured color is Bronzo. [via Pappas Design]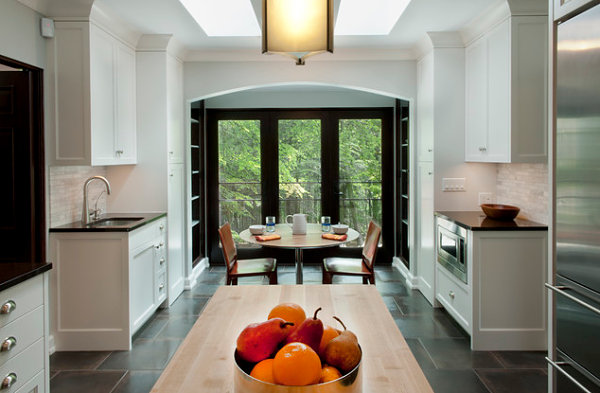 We see a similar effect in the next space, which showcases charcoal porcelain tile. In fact, this style of flooring is available through a variety of manufacturers, such as Tile Daily. [from Kitchen Gallery]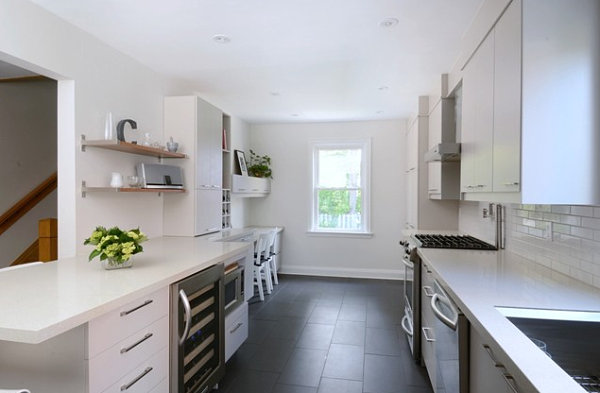 Don't forget that porcelain tile can create an exotic effect, especially when featured in eclectic rooms. The Pompeii tile below comes from Architectural Ceramics. Not only is it available in a variety of colors, it can even channel Moroccan style, and the texture evoked by its design can't help but add interest…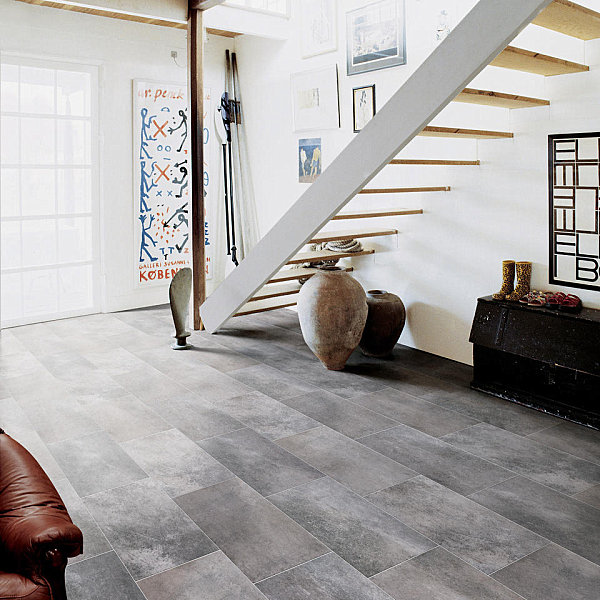 Ceramic tile runs the gamut from dark to light. In the light arena, we see a cream-colored porcelain tile below. Note the way it brightens up this kitchen featuring rich, dark wood. In fact, the warm tones of the tile are ideal for spaces featuring wooden accents. [from Reynolds Gualco Architecture-Interior Design]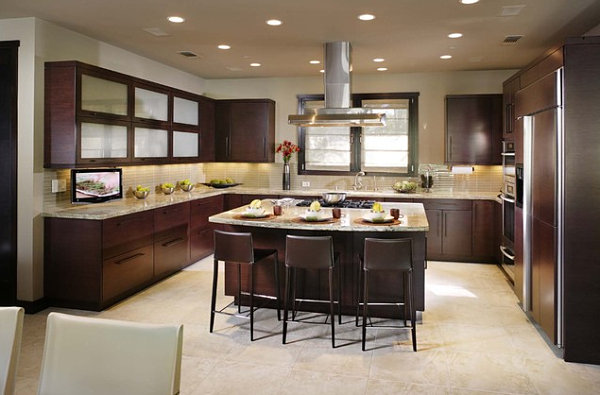 However, don't think that cream and white won't mix. Below we see Café, a porcelain tile that's perfect for the kitchen. In addition to the creamy shade below, note that this tile comes in a variety of colors. [from Architectural Ceramics]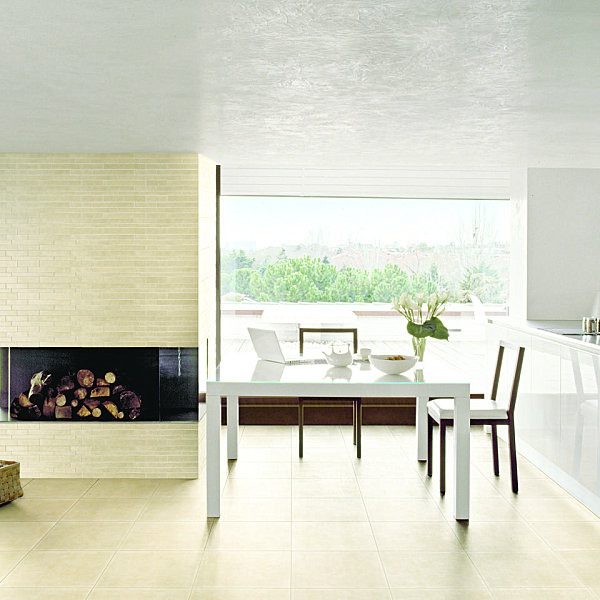 As we've seen through today's plethora of images, tile can look quite modern when featured in contemporary spaces. One of the most modern selections we've come across is Staccato, crafted of neutral porcelain. In the right lighting, this tile almost seems to dimly glow from within, don't you think?! [from Architectural Ceramics]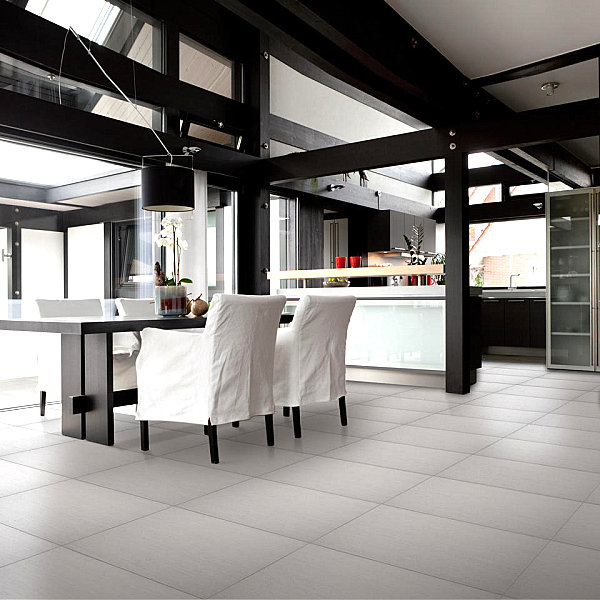 One fun aspect of porcelain tile is the way it can take on the look of other building materials! In fact, the flooring below may seem like wood, but it's actually durable porcelain that's impervious to water, likely from the Monte Napoleon Series. [via Weaver Custom Homes]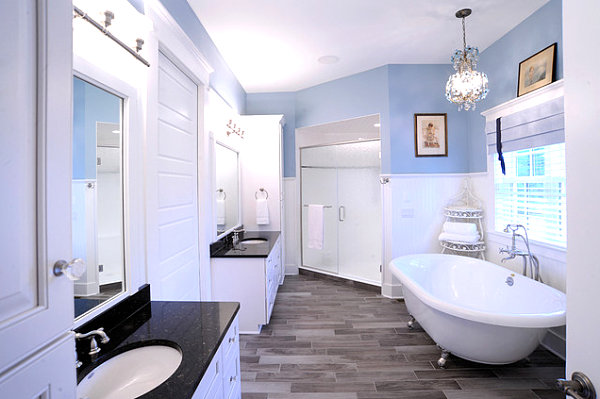 In the next featured space, we see a home by Jordyn Developments. In fact, the chic tile on this bathroom floor is likely porcelain with a wooden look, which is fitting for a powder room where wet feet will grace the floor on a regular basis! [from Peter A. Sellar]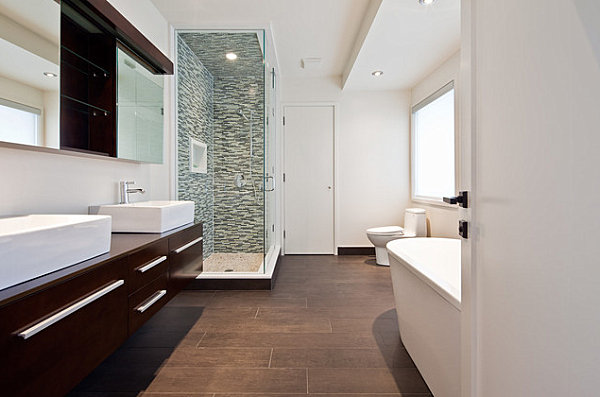 Porcelain can also mimic the look of travertine, as shown by the Eco-Alabaster porcelain tile below. We're loving the variety packed into each tile, as well as the combination of darks and lights that are integrated into every square inch of flooring. [from Architectural Ceramics]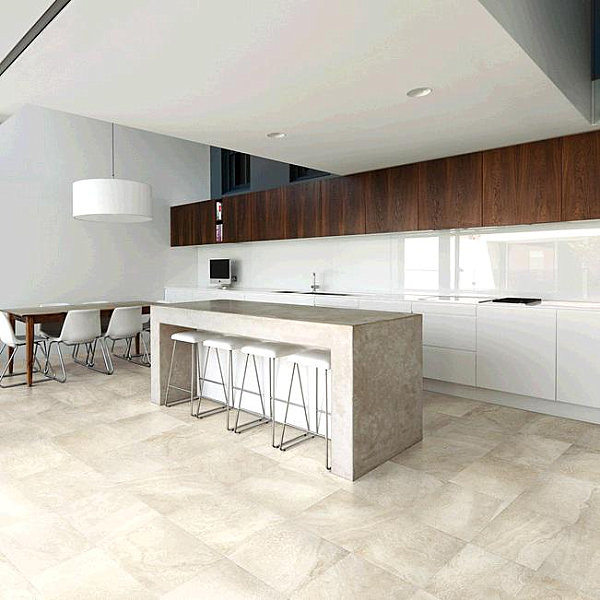 Can porcelain evoke the look of cement? Absolutely! Introducing Uniform Granite, shown in a commercial space below. A hint of color adds interest to this tile, as does its durability and style. [from Architectural Ceramics]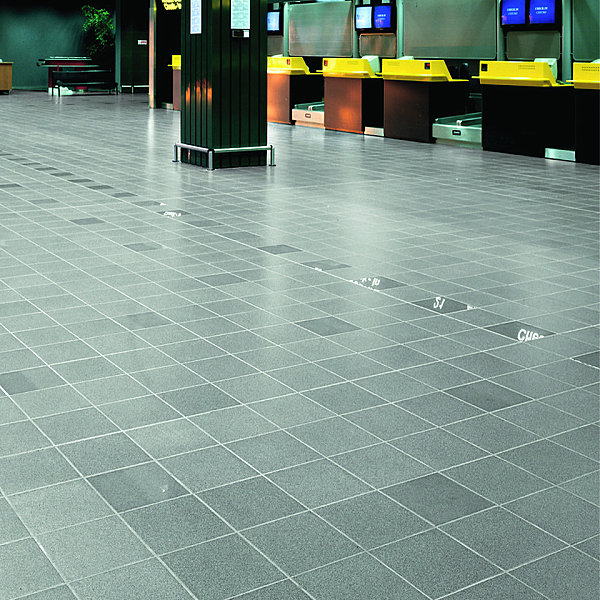 Marble Tile
Marble tile: it's not just for hotel lobbies! In fact, many a modern home is incorporating marble flooring into the mix. It's hard to deny the elegance of marble, especially when tiles are cut hexagonally, as shown below. [from Architectural Ceramics]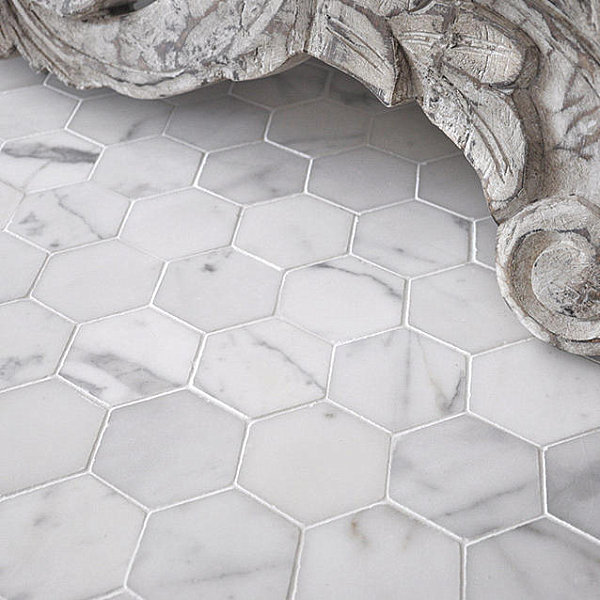 We were thrilled to come across this marble tile in a brick pattern, intricately created with minimal grout. In fact, the floor was completed by three artisans, creatively and piece by piece. The result couldn't be more spectacular! [Photo by Brandon Barre, from Toronto Interior Design Group]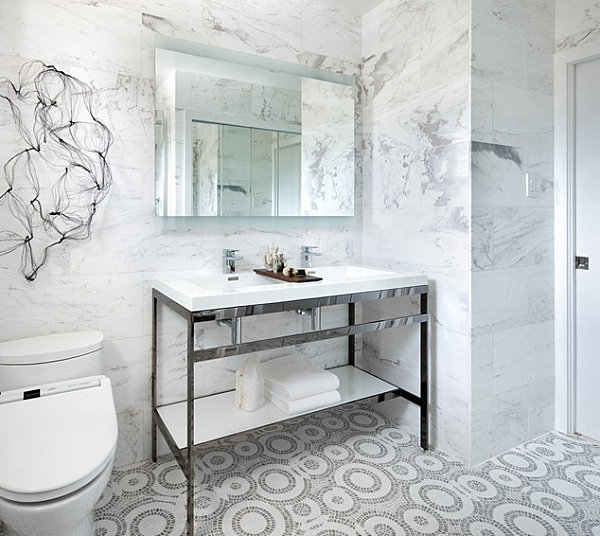 Does the floor below look like Carrara marble? Look again! It's actually ceramic. And since it's not natural stone, it doesn't need sealing–another bonus!  [from Tile of Spain and Grespania via Houzz]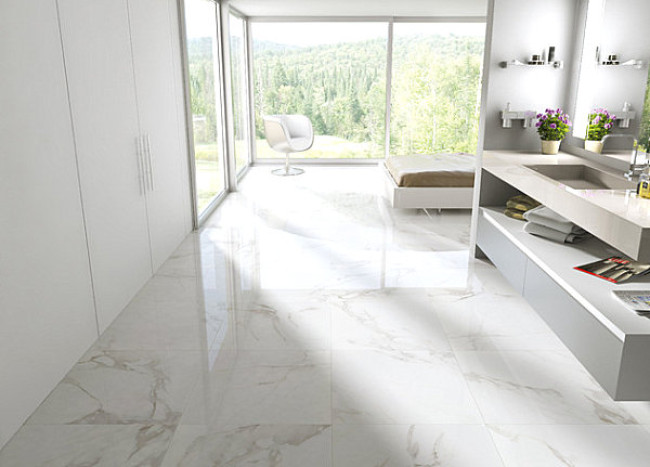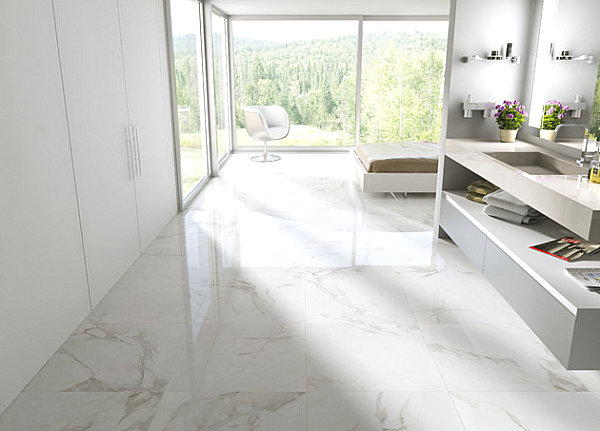 Tell us about your favorite tile. Is there a style above that has caught your eye? Do you have amazing tile at home that has held up through the years? Share your suggestions with other Decoist readers by leaving a comment below…
Liked the story? Share it with friends.